HostGator Alternatives With Better Speed & Uptime
HostGator is probably one of those few names that cross our mind the moment it comes to choosing a web hosting company. However, there have been a few aspects such as the high renewal price, limited resources on shared plans, lot of upsells, and long waiting for support that have greatly disappointed over the years.
This has eventually forced a lot of people to drift away from this company over the time and a lot still looking for better HostGator alternatives.
8 Best HostGator Alternatives 2020
1. SiteGround – Best HostGator Alternative
Apart from having got the latest and advanced technologies, SiteGround also has its Startup plan at an unimaginably low price of $3.95/month. Also, it is among those reliable companies that are recommended by WordPress.
The kind of convenience it has offered over the year is commendable and it is perhaps the reason for its huge popularity. It certainly is one of the most brilliant HostGator Alternatives.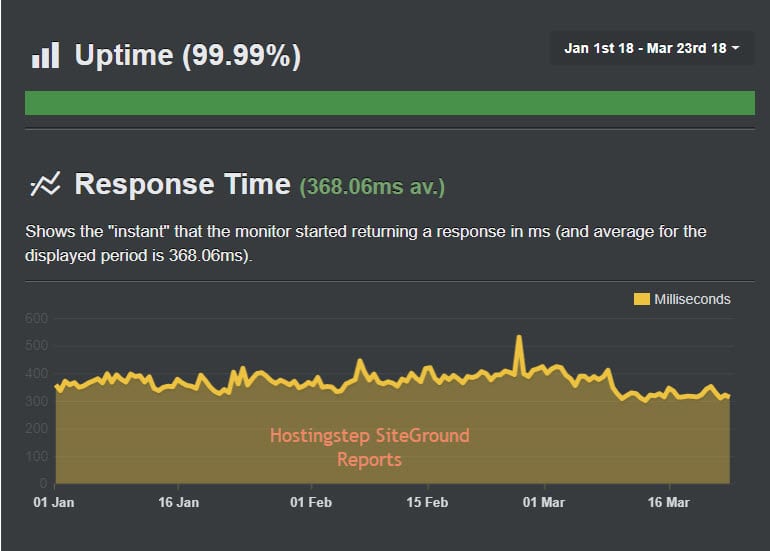 Uptime is undoubtedly one of the most important aspects and SiteGround provides a brilliant uptime of 99.99% (check our reports) which means your site doesn't even have the slightest possibility of being ever down.
Ultra Fast Loading time: A slow page loading can drive away a lot of traffic which is why page loading is such an aspect that can never be overlooked. SiteGround comes with consistently brilliant loading speed and this is another reason why SiteGround is
Unlike HostGator and Bluehost that charge for backup, SiteGround offers daily backups for free.
Auto Updates: Obsolete and out-dated software can adversely affect the performance of your website which is why updating them frequently and in time is pretty important. While other companies actually are charging additionally for this Auto Updates, SiteGround does it for free.
The SiteGround Customer Support is certainly among the best with 24/7 Live Chat, Phone, and Tickets. Also, it's easy to reach with no long waiting
With the above set of features, SiteGround also makes it to the great HostGator Non EIG Hosting Alternative.
2. A2 Hosting – Fastest HostGator Alternative
A2 Hosting is a perfect blend of high performance, a speed-focused with excellent support. Most importantly, A2 Hosting has a wide range of solutions for a varied category.
Apart from offering optimized speed, A2 offers brilliant web security features as well. Over the years, this has attained a pretty reliable position by having consistently delivered at its best.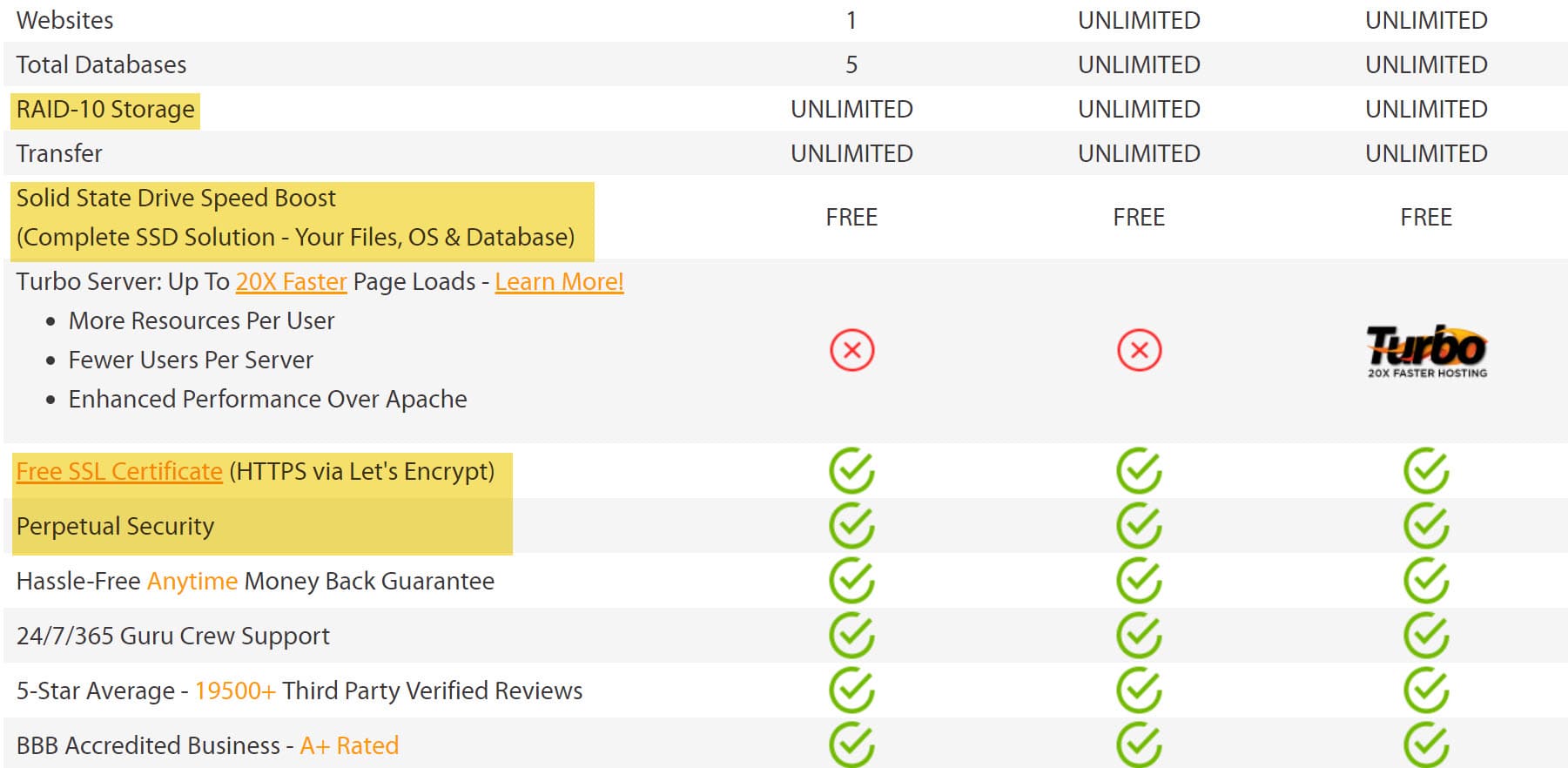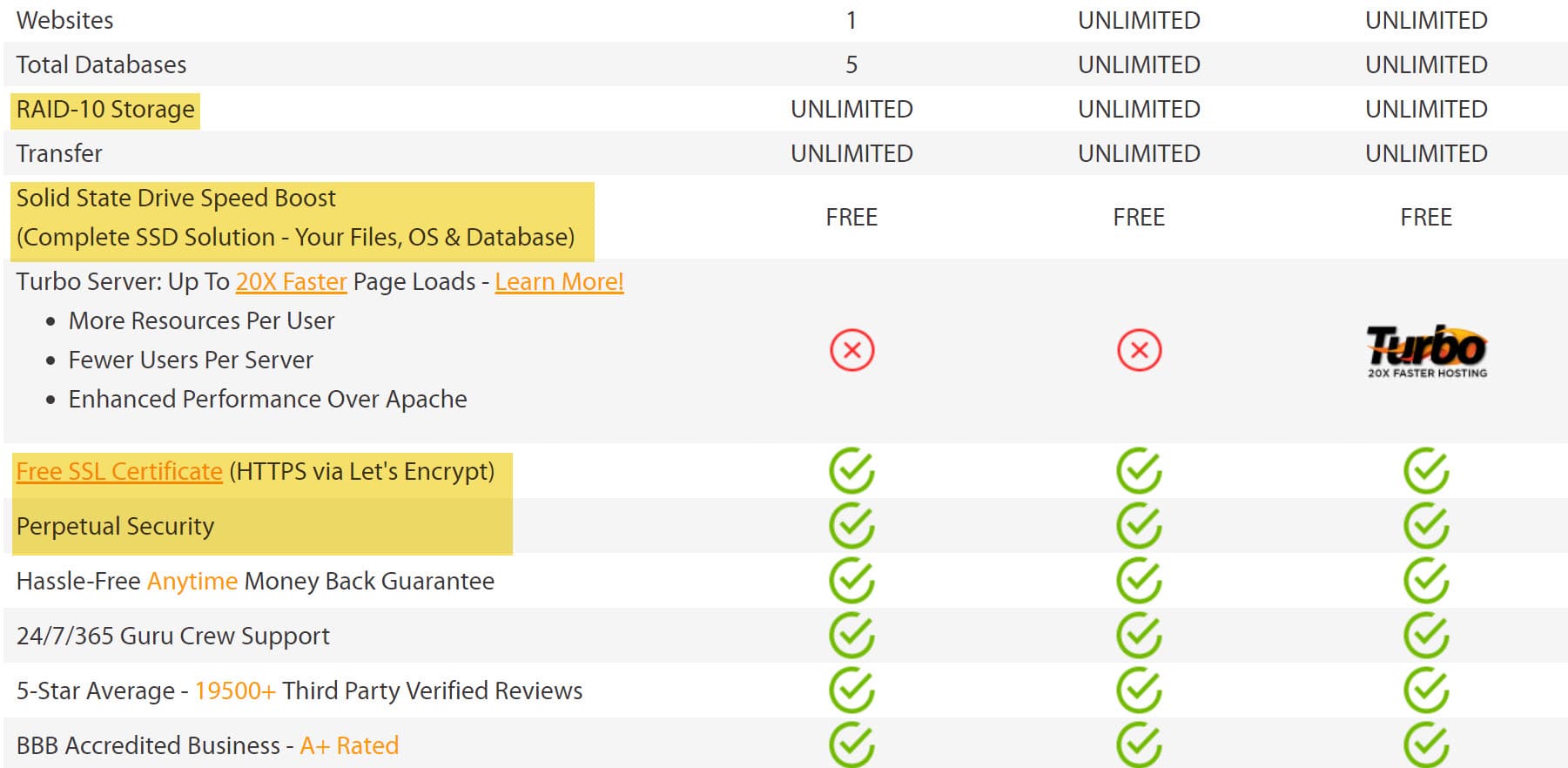 Excellent Performance and Speed: The performance of a website is directly proportional to its loading speed and with A2 Hosting; customers can simply rest assured of a brilliant and consistent page loading speed.
Great Transparency of Pricing: Something has made A2 hugely popular from all over the world over the years is its clear and simple pricing.
A2 consistently gives an outstanding uptime of 99.9% and it's one of those factors that have largely helped this company to prove that it does really live up to its promises.
As a matter of fact, A2 has a highly proficient customer support team as every staff in the team is actually a developer. On top of that, it is easily reachable via phone, live chat, and tickets.
Unlimited Features: A2 provides a whole lot of unlimited features for which other companies usually charge. Some of these features are such as unlimited websites, Unlimited Total Databases, Unlimited Raid 10 Storage, Unlimited Transfers, Unlimited Email Addresses, Unlimited Subdomains, Parked Domains and Addon Domains.
3. FastComet – Cheapest HostGator Alternative
Despite the fact that FastComet is relatively new, the company stands tall with a worldwide customer base over 45,000 spread across 83 countries.
One of the greatest strengths lies in its ability to deliver at its best as per the needs over the years.
FastComet is one of those companies with an outstanding uptime of 99.97% on an average and you might pretty much are aware of the importance of a consistently good uptime in a website's performance.
With FastComet, you'll be getting probably have the fastest Customer Support to find answers to their queries and issues in no time.
Same Renewal Pricing: While most of the companies charge high renewal pricing, FastComet has the same renewal pricing for a lifetime and it is certainly this transparency that has helped many clients fall in love with it over the years.
Super-Fast Page Loading: Page loading is extremely fast (286ms) with SSD based as in FastComet. Most importantly, the host has been consistently able to deliver the best speed so far.
Many companies offer backups for an additional charge. However, FastComet does daily and weekly backups absolutely free of any charge.
Check Reviews and Comparison with Bluehost
4. TMDHosting – Another Cheapest HostGator Alternative
Over the years many users have found the TMDHosting products to be highly reliable. Over the years, the hosting company has been maintaining a reliable track record in terms of speed and performance.
Functionality wise, you can rest assured of an extremely easy administrative control using the cPanel.
Daily backups and restoration are offered for absolutely free of any extra charge.
TMDHosting brilliant premium support to help with their issues and queries.
HostGator Business Cloud Alternatives: With this company TMDHosting cloud, it can be an real alternative at some 60% cheaper pricing.
Extremely Fast Page Loading: The SSD supercharged servers helps in unimaginably fast loading time which of course, is a very crucial factor in a website's performance.
Other Features: It offers many other features such as domain, website files transfer, spam protection.
5. GreenGeeks – Cheap VPS HostGator Alternative
The web host is widely known for its environmentally friendly approach wherein it uses renewable wind energy to power its servers. The concept has helped it earn many appreciations over the time. With over ten years of active contribution in the field, GreenGeeks has a wide range of plans suitable for every category of users.
It has the right mix of advanced hardware and network infrastructure. Also, it offers extremely powerful features for an accentuated website performance.
Daily Website Backups: Nothing can be as frustrating as a data loss which is why backups have become an integral part. GreenGeeks daily site backups to prevent data loss and help the clients to only focus on their core business.
With GreenGeeks, you have an extremely fast support. On top of that, the team is highly proficient as well as friendly.
Scalability Options: GreenGeeks offers a lot of features that can be easily scaled up as per the growing need for your website and business. That way, the company ensures that you pay only for what they really use.
Fast loading time: Nothing really works unless a website has a brilliant loading time and GreenGeeks you a consistently fast loading time for your website to gain more traffic.
Over the years, you have never had any issues with the GreenGeeks Uptime. In fact, the Company has a track record of maintaining a consistent uptime of 99.9% on an average.
6. Interserver – HostGator Reseller Alternatives
Ever Since, Interserver started, it has been pretty consistent with the quality of its service. Most importantly, it quickly emerged as one of the best 'budget-friendly' provider. By now, Interserver has a wide range of plans for every type of users at the most competitive pricing.
Interserver has a dedicated Customer Support and most importantly, it has attained a pretty reliable position over the years by its consistently brilliant services.
SSL Certificates: Google has almost made it mandatory for websites to have SSL Certificates installed which clearly reflects the importance of SSL Certificates in a Website's performance. However, you don't have to worry much of SSL Certificates as long as you choose Interserver since it offers it for free.
However, one can rest assured of an uptime of 99.9% on an average with Interserver.
It has one of the most dedicated Customer Support that usually responds to the queries and issues in no time and in the friendliest way.
Affordable price: It wouldn't be wrong to call it the most 'budget friendly' provider as it has a wide range of plans for every type and that too, at the most competitive pricing.
Site Migration: It allows you to migrate your website from its existing host to the Interserver for free while many hosting companies are actually charging for this feature.
7. Liquid Web – Cheap HostGator Dedicated Alternative
If you are looking for a hosting with an extremely high performance and excellent support, Liquid Web is certainly the one that you could try. In a nutshell, Liquid Web has the perfect combination of features for all types of web-dependent professionals.
Liquid Web is the cheap alternative to using HostGator for Cpanel Dedicated Server. Most importantly, every aspect of hosting is pretty well managed in Liquid Web so as to put the extra burden of worry off the customers shoulder and help them concentrate better on their core business.
Fast Loading: With Liquid Web, users don't ever have to worry about the speed and performance aspect at all since the Liquid Web team is involved in a consistent monitoring of the hardware and server resources to fix up any issue in no time. In fact, that's the reason why it is being able to offer a brilliant and consistent page loading speed.
Liquid Web certainly has one of the best Customer Support when it comes to sorting out the issues of its users.
Over the years, Liquid Web has largely proved it consistency in all aspects and one such aspect happens to be the uptime which is always 99.9%.
Excellent Web Security: Brilliantly tight website security with its DDoS Attacks Protection and other advanced security technologies.
Free SSL Certificates to help your Website look more reliable to its visitors.
8. Kinsta
Kinsta has the right mix of the most advanced and powerful technologies and server infrastructure. The fact that the entire infrastructure is located in the Google Cloud Platform itself makes it pretty reliable.
A lot from all over the world have used Kinsta and found it amazingly brilliant in terms of performance and security.
Kinsta has a constant of 99.9% with regular uptime checks by its experts. As a matter of fact, Kinsta has largely proved it over the years.
Fast Speed: Kinsta's has the most advanced speed technologies to helps with an extremely fast page loading speed.
Tight Security: Kinsta is characterized by constant monitoring by the experts along with real-time DDoS protection and Hardware Firewalls. A user can certainly rest assured of elevated levels of security with Kinsta.
Daily Backups: Irrespective of the plan one chooses, Kinsta daily backups wherein backups are stored on an encrypted off-site vault.
Free site migration on each of its plan and apart from this; it offers a temporary domain to test one site before one actually goes live with one's website.
Concluding
Which Alternatives to Hostgator attracted you? I recommend SiteGround more than anything due to the reason, it offers the best value for money and also checks other HostGator Alternatives in our list.