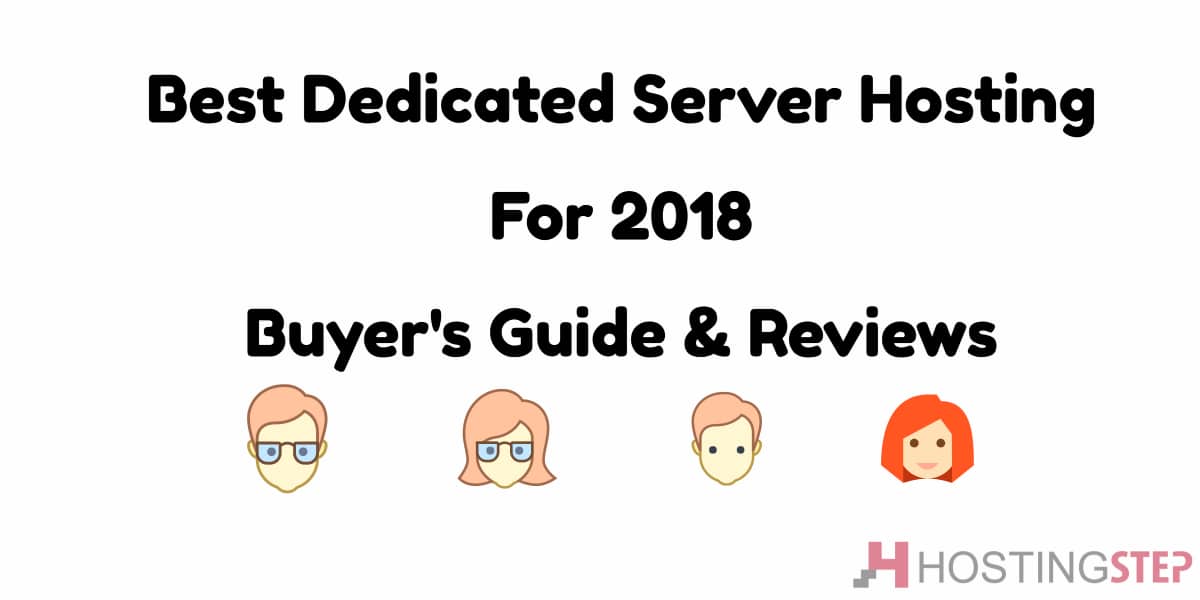 Best Dedicated Server Hosting 2018 – Buyer's Guide & Reviews
Your search for "Best Dedicated Server Hosting" ends here at Hostingstep. Unlike most blogs which list come random lists, I actually went a step ahead and tested most hosting companies to find the reliable dedicated hosting company.
Best Dedicated Server Hosting 2018
Hostingstep's Best Dedicated Server Hosting 2018 guide was published keeping this three parameters in mind. They are
Historical Uptime
Historical Response Time
Customer support.
Apart from the above features, I consider some other factors like Payment gateways, datacenter locations, add-ons and reviews from other people on social sites to write this list.
More...
​

The Top Five Best Dedicated Server Hosting 2018
#1 Liquid Web - The Most Dedicated Hosting Company for Dedicated Businesses.
Liquid Web needs no further introduction. Hostinstep gets hosted on Liquid Web's Cloud VPS hosting and I never had a downtime since its inception. Unlike most companies which sell cheap shared hosting, Liquid Web focused completely on VPS and dedicated hosting, that's they are widely known as the most Dedicated Hosting company on the planet.
Since the same datacenter infrastructure involved, I bet you will get the best hosting experience with Liquid Web.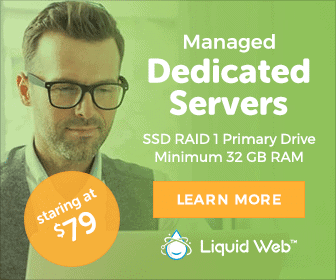 Pros
Private datacenters with 100% network uptime SLA (Only company to offer 100% SLA)
Standard DDOS Protection at no additional costs.
ServerSecure Advanced Security measures.
24/7/365 customer support through tickets, chat, and Phone (100% US based)
Your link to 38% OFF on Liquid Web Dedicated Plans.
Cons
I'm yet to find one. If you have any cons about Liquid Web, put in comments.
#2 InMotion Hosting - The Premier Yet Affordable Cheapest Dedicated Hosting Company for US Business
I never saw this happening (InMotion at #2). Since their shared hosting plans are a little bit costlier, I thought their Dedicated Servers costs higher but to my contrast, InMotion offers the cheapest Dedicated Server Hosting even on monthly billings.
Founded in 2004, InMotion Hosting needs no further introduction and their plans are completely configurable from the scratch (double the RAM, reduce Bandwidth, add more IPs) everything possible with InMotion Hosting. While writing this Best Dedicated Server Hosting 2018 post, the company starter plan costs below $100, yet offering 8GB RAM, 6TB Bandwidth, 5IPs, 500GB SSD, and much more.
Once you check their page, I bet you'll never leave them without getting an account (They have all things to satisfy you)
Pros
Options to choose between SSD/HDD
30 days 100% money back guarantee ( Best among others)
Kernel updates at zero downtime ( This is WoW)
Launch assistant - 1-1 session with IMH Sys admin for better optimizations & discussions
DDOS Protection and multi-layer defense
Cons
Some discounts only applicable on 6 0r 12 months plans only ( Yet they are the cheapest in terms of monthly billing compared with others.
#3 A2 Hosting - Another Best & Fastest Dedicated Server Hosting
Founded in 2001, A2 Hosting offers the fastest Dedicated Server Hosting since its inception. They care a lot about speed and provide you the best possible ways to optimize your websites for fast loading web pages.
Hostingstep already rated them as fastest web hosting through (check historical data) and trust me they won't disappoint you when it comes to speed.
Pros
Servers are optimized with APC/OPCache, Memcached, Litespeed, Railgun, HTTP/2, ESI etc.
Kernel Care, Zero downtime upgrades
99.99% Uptime commitment.
US-based 24/7/365 customer support.
Generous CPU Cores & RAM upgrades.
Cons
Turbo hosting which helps 200% fast loading servers costs extra.
Big discounts are available only for 3, 6 or 12 months packages only.
#4 FastComet - Another Affordable & Cheap Dedicated Server Hosting
FastComet, the modern web hosting company already got wide recognition thanks to their customer-centric business model. FastComet is the only company to offer a free domain for the lifetime and same renewal price forever.
FastComet tied up with many companies to offer the best possible hosting experience. For example, they partnered with BitNinja for server security, SpamExperts for reducing spam Emails, JetBackup for daily and weekly backups etc.
FastComet Dedicated Server Hosting plans start at $139/month which is much affordable considering the fact most companies prices are a little bit higher.
Pros
Free domain name and same renewal price
4000Mbit network
Free daily & weekly backups & restore
Apache/ Ngnix support
Cons
Some features come as add-ons which costs extra.
#5 SiteGround - The Transparent Dedicated Hosting Company
Initially, it looked like SiteGround prices are higher ( starter plan costs $229/month while other companies have plans in below $200)
I checked BlueHost and the pricing is just $99.99/month but the catch is you need to pay for 36 months in advance. Decoding further, I found most companies which show lowest price is just for 24 or 36 months package. But Companies like SiteGround are transparent and mention monthly pricing.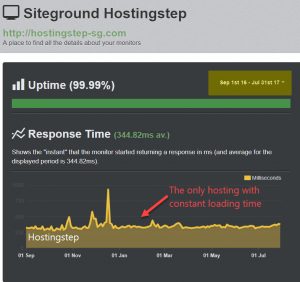 Coming to features, SiteGround Dedicated Server comes with good features and apart from Performance booster, there are not so many add-ons.
Pros
Easy to start + Generous resources
Rated #1 customer support
Free SSL for all sites
Free domain name
Ngnix/ Apache powered servers
Cons
Mandatory server setup charges
Prices are still higher compared with Liquid Web.
#6 TMDHosting - What's the Deal?
TMDHosting recently completed its 10 years in web hosting industry, yet they are known only to limited people. TMDHosting offers Dedicated Server hosting from $199/month and it offers good resources for the money you paid.
The starter plan which costs $199/month comes with 16GB RAM, 500GB space, 10TB Bandwidth, 4 CPU cores.
Pros
Maximum resources even on starter plans.
Cons
Every addon requires additional cost.
Concluding
If you're reading this, you understood that the only Best Dedicated Server Hosting 2018 was Liquid Web. No other matches its pricing, features, and resources.
Liquid Web offers low pricing even for monthly billing, more resources even on starter plans ( 16GB RAM, 10TB Bandwidth etc), DDOS Protection etc.