Your search for "Best Dedicated Server Hosting" ends here at Hostingstep. Unlike most blogs which list come random lists, I actually went a step ahead and tested most hosting companies to find the reliable dedicated hosting company.
Hostingstep's Best Dedicated Server Hosting 2019 guide was published keeping this three parameters in mind. They are
Historical Uptime
Historical Response Time
Customer support.
Apart from the above features, I consider some other factors like Payment gateways, datacenter locations, add-ons and reviews from other people on social sites to write this list.
More...
Here are the list of Best Dedicated Server Hosting in 2019.
1. Liquid Web - #1 Dedicated Hosting
Liquid Web needs no further introduction. Hostingstep gets hosted on Liquid Web's Cloud VPS hosting and I never had a downtime since its inception. Unlike most companies which sell cheap shared hosting, Liquid Web focused completely on VPS and dedicated hosting, that's they are widely known as the most Dedicated Hosting company on the planet.
Since the same datacenter infrastructure involved, I bet you will get the best hosting experience with Liquid Web.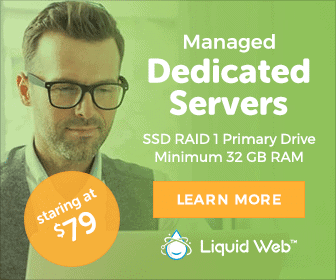 Pros
Private datacenters with 100% network uptime SLA (Only company to offer 100% SLA)
Standard DDOS Protection at no additional costs.
ServerSecure Advanced Security measures.
24/7/365 customer support through tickets, chat, and Phone (100% US based)
Your link to 38% OFF on Liquid Web Dedicated Plans.
Cons
I'm yet to find one. If you have any cons about Liquid Web, put in comments.
2. InMotion Hosting - Affordable Cheapest Dedicated Hosting
I never saw this happening (InMotion at #2). Since their shared hosting plans are a little bit costlier, I thought their Dedicated Servers costs higher but to my contrast, InMotion offers the cheapest Dedicated Server Hosting even on monthly billings.
Founded in 2004, InMotion Hosting needs no further introduction and their plans are completely configurable from the scratch (double the RAM, reduce Bandwidth, add more IPs) everything possible with InMotion Hosting. While writing this Best Dedicated Server Hosting 2019 post, the company starter plan costs below $100, yet offering 8GB RAM, 6TB Bandwidth, 5IPs, 500GB SSD, and much more.
Once you check their page, I bet you'll never leave them without getting an account (They have all things to satisfy you)
Pros
Options to choose between SSD/HDD
30 days 100% money back guarantee ( Best among others)
Kernel updates at zero downtime ( This is WoW)
Launch assistant - 1-1 session with IMH Sys admin for better optimizations & discussions
DDOS Protection and multi-layer defense
Cons
Some discounts only applicable on 6 0r 12 months plans only ( Yet they are the cheapest in terms of monthly billing compared with others.
3. A2 Hosting -Fastest Dedicated Server Hosting
Founded in 2001, A2 Hosting offers the fastest Dedicated Server Hosting since its inception. They care a lot about speed and provide you the best possible ways to optimize your websites for fast loading web pages.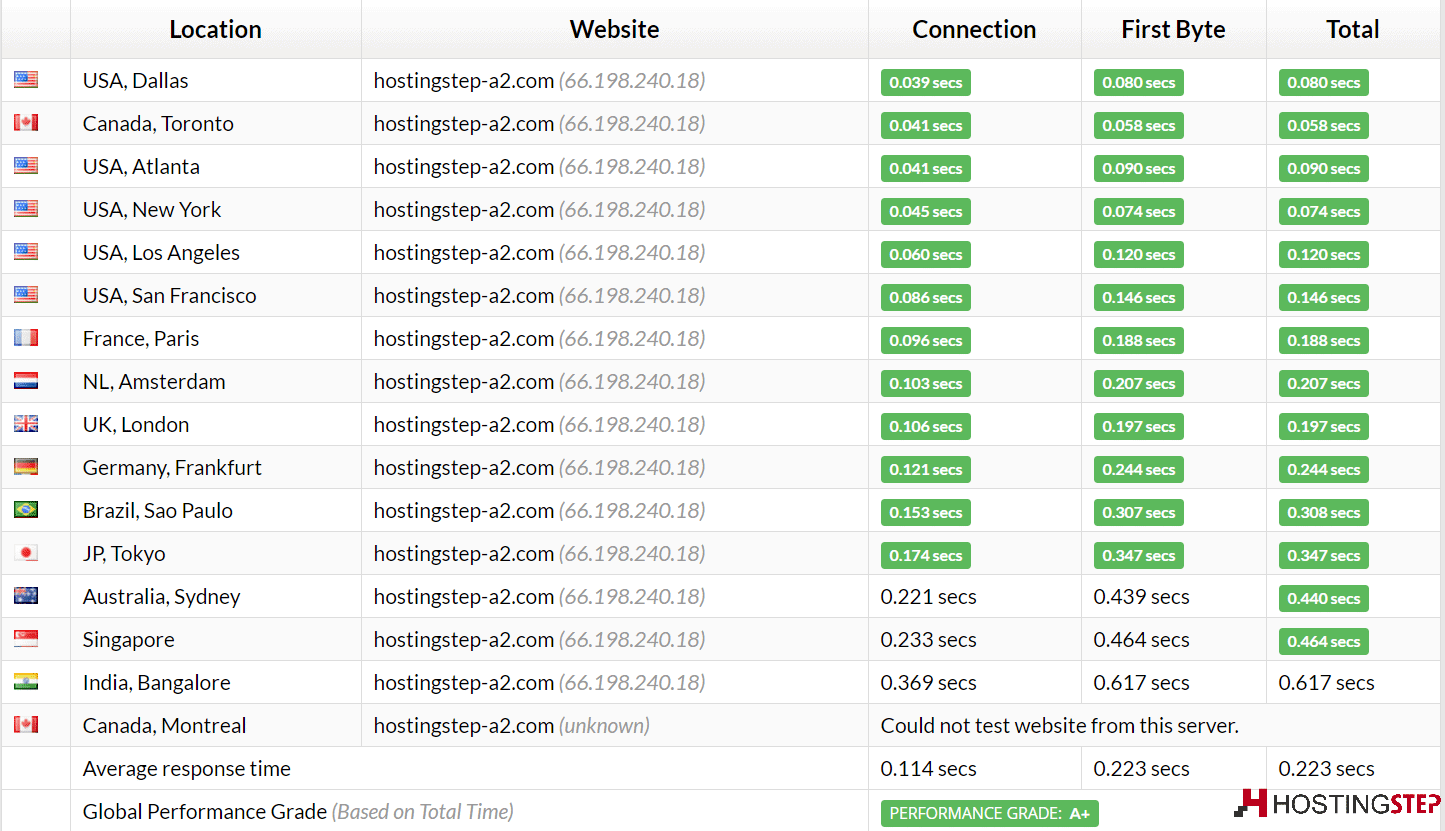 Hostingstep already rated them as fastest web hosting through (check historical data) and trust me they won't disappoint you when it comes to speed.
Pros
Servers are optimized with APC/OPCache, Memcached, Litespeed, Railgun, HTTP/2, ESI etc.
Kernel Care, Zero downtime upgrades
99.99% Uptime commitment.
US-based 24/7/365 customer support.
Generous CPU Cores & RAM upgrades.
Cons
Turbo hosting which helps 200% fast loading servers costs extra.
Big discounts are available only for 3, 6 or 12 months packages only.
4. FastComet - Another Affordable Dedicated
FastComet, the modern web hosting company already got wide recognition thanks to their customer-centric business model. FastComet is the only company to offer a free domain for the lifetime and same renewal price forever.
FastComet tied up with many companies to offer the best possible hosting experience. For example, they partnered with BitNinja for server security, SpamExperts for reducing spam Emails, JetBackup for daily and weekly backups etc.
FastComet Dedicated Server Hosting plans start at $139/month which is much affordable considering the fact most companies prices are a little bit higher.
Pros
Free domain name and same renewal price
4000Mbit network
Free daily & weekly backups & restore
Apache/ Ngnix support
Cons
Some features come as add-ons which costs extra.
5. SiteGround
Initially, it looked like SiteGround prices are higher ( starter plan costs $229/month while other companies have plans in below $200)
I checked BlueHost and the pricing is just $99.99/month but the catch is you need to pay for 36 months in advance. Decoding further, I found most companies which show lowest price is just for 24 or 36 months package. But Companies like SiteGround are transparent and mention monthly pricing.
Coming to features, SiteGround Dedicated Server comes with good features and apart from Performance booster, there are not so many add-ons.
Pros
Easy to start + Generous resources
Rated #1 customer support
Free SSL for all sites
Free domain name
Ngnix/ Apache powered servers
Cons
Mandatory server setup charges
Prices are still higher compared with Liquid Web.
TMDHosting recently completed its 10 years in web hosting industry, yet they are known only to limited people. TMDHosting offers Dedicated Server hosting from $199/month and it offers good resources for the money you paid.
The starter plan which costs $199/month comes with 16GB RAM, 500GB space, 10TB Bandwidth, 4 CPU cores.
Technology-wise, TMDHosting stands at a pretty advanced stage and its data centers are spread over the different parts of the world. TMDHosting offers a bag full of advanced features for an extremely smooth web hosting experience from easy installation and SSD based hosting to an outstanding customer support.
Most importantly, it offers a brilliant page loading speed and a consistently good uptime. On top of that, it has an amazing customer support that is not only technically sound but also, pretty friendly in handling the users' queries and issues. I had to call up the customer support team a couple of times and they have never disappointed me.
One of the greatest advantages of using TMDHosting is the fact that it even offers brilliant features on the starter plans, unlike other hosting providers. Also, it offers high levels of scalability as well as security.
The interface is pretty simple and even a newbie could figure everything with the greatest ease. The only disadvantage I experienced with TMDHosting in the recent past is the fact that it charges an additional cost for every single add-on.
Pros
Maximum resources even on starter plans
Extremely user-friendly interface
Easy to upgrade or downgrade accounts
Excellent firewall protection
Free CDN and free website transfer
Cons
Every addon requires additional cost
7. Kinsta – Best Managed Dedicated WordPress Hosting
Kinsta started back in 2013 and since then, it has constantly been proving its excellence in terms of security, stability and speed by its unbeatable and cutting-edge technology.
Kinsta is a lot different from the other Managed Dedicated WordPress Hosting in terms of its approach and features. Its consistently outstanding performance over the years has led to an increasing rise in its popularity among the people from all over the world and it wouldn't be wrong to say that Kinsta has attained a very reliable and dependable position by now.
With Kinsta, you can rest assured of the highest level of security with constant monitoring and detection of a DDoS attack, advanced malware scanning, SSL support and of course. Also, it is pretty easy to scale up or scale down your cloud resources as per your business growth.
Most importantly, it offers its users a ridiculously simple user interface. Kinsta provides its users with a consistently brilliant performance in terms of page loading speed and uptime. What really makes it possible is it unbeatable advanced technologies like Nginx, PHP 7, LXD, and MariaDB.
Out of my own experience of using Kinsta in the recent past, I found certain disadvantages as well. One of such disadvantages happens to be the fact that it has no cheapest hosting option. Of course, there's no denying the fact that every penny spent in Kinsta hosting is worth it. However, a lot of the users might find it a bit expensive. Also, it doesn't offer email hosting.
Pros
Advanced technologies such as Nginx, PHP 7, LXD, and MariaDB
High scalability
High levels of advanced security
User-friendly interface
Powerful add-ons with every plan
Cons
Unavailability of cheapest options
No domain registrations
No email hosting
Difference Between VPS and Dedicated Server Hosting
A VPS Hosting is one wherein various websites share the same server space. However, things are a lot better in a VPS Hosting than in a Shared Hosting since, in a VPS Hosting, the performance of one website doesn't affect that of the other unlike in a Shared Hosting. A VPS Hosting offers a large number of server resources that makes it pretty reliable.
However, It's certainly more expensive than a shared hosting. On the other hand, in a Dedicated Server Hosting, the entire physical server belongs to only one user with no other user to share it with. That offers a complete freedom and ensures a highly optimized performance to a user.
Here are the list of Best VPS Hosting - https://hostingstep.com/best-vps-hosting/
Since the CPU is shared among multiple users in a VPS Hosting, this may cause some unwanted downtime sometimes since it is not in the hand of a user. On the contrary, in a dedicated hosting, a user has a complete control over the servers and its CPUs.
Also, a user can use up to eight CPUs in a dedicated server which clearly indicates the kind of optimization one can achieve with a Dedicated Server Hosting. Most importantly, the RAM can be easily upgraded by a user in a dedicated hosting unlike in a VPS hosting. Cost wise, VPS Hosting costs lesser than Dedicated Hosting.
The Condition in Which You Should Go With VPS Hosting
For a user who intends to have an optimized website with no downtime and who wants one's website to be ranked on the search engines, a shared hosting is never a good idea to go with and instead, one could choose VPS Hosting.
As discussed earlier, in a VPS Hosting, every user is offered with a large number of server's resources which is why the performance of one user doesn't really affect the performance of the other.
Also, a user can always scale up one's server resources as per one's need. However, there's a certain extent to which the server resources can be scaled up and in case, a user needs to more than that, a dedicated hosting would be the ultimate hosting type to go with without any second thought.
The Condition in Which You Should Go With Dedicated Server Hosting
If you think, you need an enormous amount of resources and a large amount of storage which can't be really offered by VPS Hosting, choosing a Dedicated Hosting would be the next best thing to do.
Also, it is pretty ideal for businesses that are most likely growing at an accelerating rate with a high volume of traffic. Also, it offers elevated levels of security.
Most importantly, a user can have a dedicated IP address with a Dedicated Server Hosting. Apart from this, it's absolutely risk-free since the server is not shared with anyone else. Also, it's especially good for those who want to host their own applications and to a large extent.
Hence, it's really important for one to first decide if spending the extra amount of money on buying a Dedicated Server Hosting will really worth it from the business point of view and if one's business really needs a Dedicated Hosting in terms of bandwidth, storage and other aspects.
Concluding
If you're reading this, you understood that the only Best Dedicated Server Hosting 2019 was Liquid Web. No other matches its pricing, features, and resources.
Liquid Web offers low pricing even for monthly billing, more resources even on starter plans ( 16GB RAM, 10TB Bandwidth etc), DDOS Protection etc.