5 Best VPS Hosting of 2020
Finding the Best VPS Hosting has never been easier since there exists thousands of hosting companies to choose. At Hostingstep, we tested the best web hosting companies continuously for the last 15+ months and collected the much-needed data.
The Best VPS Hosting 2020 has been published based on the three important parameters like Speed, Uptime and customer support. I also analyzed other factors like datacenter locations, payment gateways to find the Best Virtual Private Servers for your websites in 2020 .
Here is the list of Best VPS Hosting For 2020 .
Rating Liquid Web as the Best VPS Hosting is not something random. Hostingstep gets hosted on Liquid Web since its inception and the site was never down since I remember.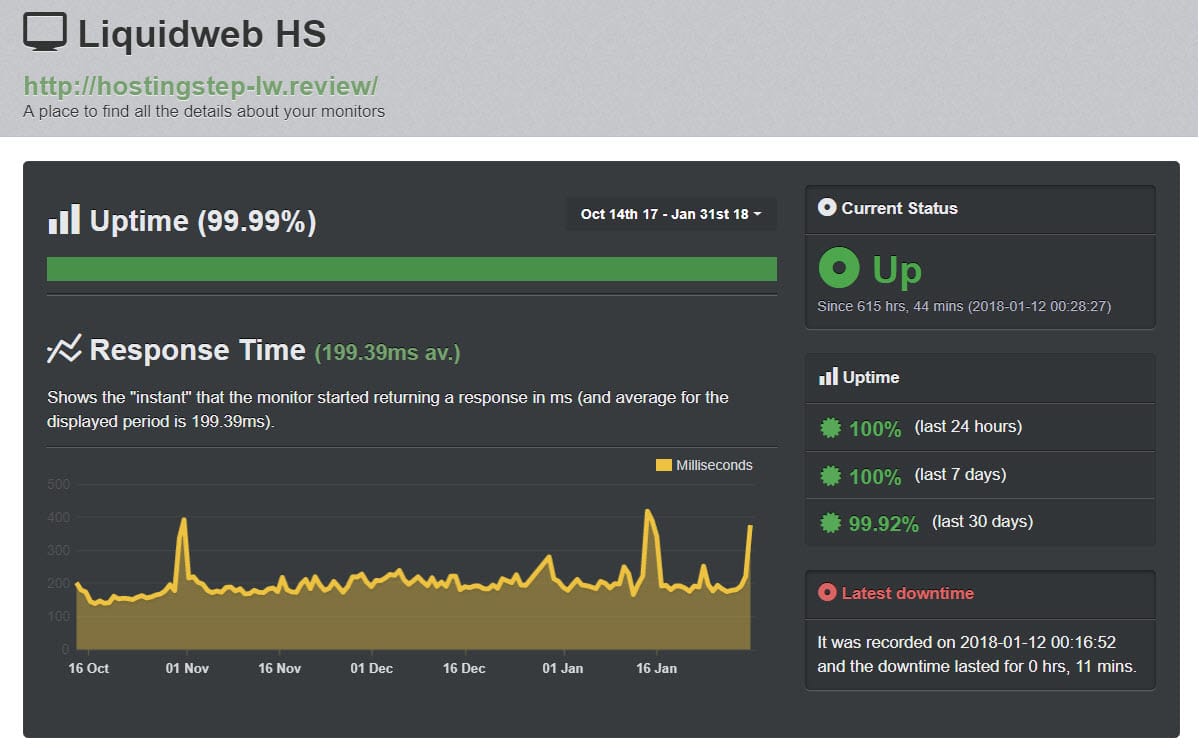 Liquid Web doesn't sell cheaper shared hosting, their core business is actually focused towards VPS & Dedicated Server Hosting.
Founded in 1997, Liquid Web offers Cloud VPS hosting and it's also one of the fastest VPS hosting beating the likes of Amazon, Digital Ocean etc.
I don't feel writing blah blah contents, instead, I would like you to try Liquid Web directly and get the best VPS Hosting experience.
Pros
Built-in auto backups every day.
100% Uptime & less than 200ms loading time (stats here)
Ease to use Cloudflare CDN settings.
Free advanced DDOS Protection.
Gigabit transfers and 100% Uptime SLAs
Advanced security & inbuilt firewall
Cons
I'm yet to find one. If you found any cons, comment below.
#2 A2 Hosting – Another Best VPS Hosting
Founded in 2001, A2 Hosting moto is all about speed. They talk a lot about speed and it's evident through our Web Hosting reviews ( A2 Hosting offers the fastest shared hosting solutions). A2 Hosting offers both Linux and Windows hosting plans for its customers.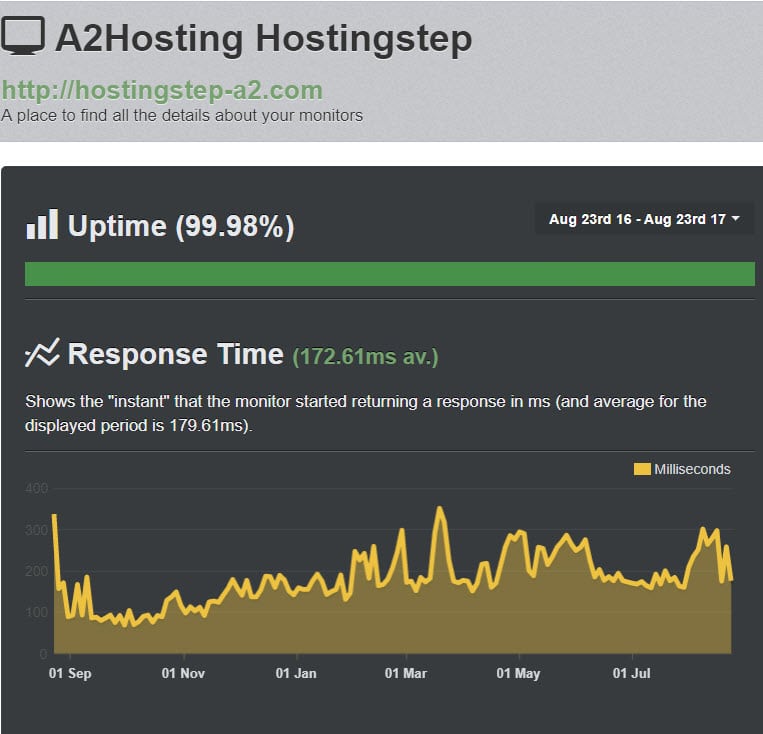 One thing I like the most about A2 Hosting is their localized payment gateway. You might think, I'm talking out of the topic. In many developing countries, CCs are not so famous and penetration is low.
Even one of our member from India shares his frustration about not able to get an account with companies like Liquid Web, SiteGround etc and ended up buying hosting account with local companies where they run crap services.
Through A2 Hosting, you can pay through your local debit card or wallets. The below image says its all.

Pros
Railgun optimizer (unavailable with most companies. Improves load times by 143%)
APC/OpCache, LiteSpeed, Memcached, HTTP/2, and much more optimized server setup
Server rewind backups & 99.99% Uptime guaranteed.
24/7/365 customer support
Free site transfer
Cons
Turbo hosting charges extra ( it helps 200% faster sites)
#3 TMDHosting – The Affordable Best VPS Hosting
The company recently completed its 10 years run, yet they are unknown to most visitors. TMDHosting is the only company on our list to offer Best VPS hosting with a maximum location covering five continents (US, UK, Europe, Asia and Australia).
Apart from maximum locations, TMDHosting offers the lowest pricing among all other companies. While you can start with $19.95/month (initial discounts), the regular pricing costs $39.95/month ( monthly billing)
Our TMDHosting Uptime & response time is good, so I placed them as best shared hosting company. Since the datacenter & optimization techniques are carried out, the VPS results will be similar to our shared hosting results.
Pros
99.99% Uptime guaranteed
Free daily and weekly backups
cPanel/ WHM license
100% cloud-based VPS solutions with premium security
Fully scalable to VPS/ Dedicated plans.
30 days money back guarantee
Cons
Some premium security features come at additional cost.
#4 InMotion Hosting – The Premier VPS Hosting company
Our recommended hosting companies is incomplete without mentioning InMotion. Founded back in 2004, InMotion hosting is known for its reliable VPS Hosting.
InMotion Hosting is the only company to offer 90 days money back guarantee on its hosting plans. While most companies offer 30-60 days money back guarantee. If a company offering 90 days guarantee, you can see how much confidence they put on their products.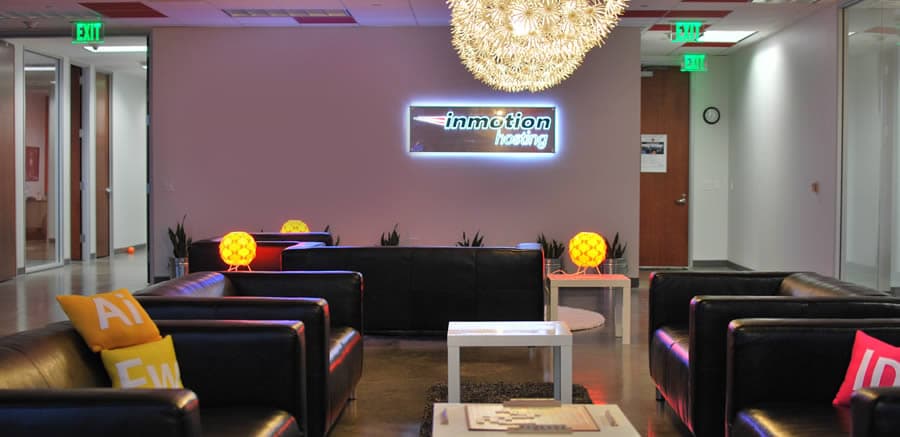 InMotion Hosting comes with complete SSD hosting with two datacenter locations in USA. InMotion Hosting promises, their servers can handle 10x traffic through their optimized server setup.
Pros
No limits on CPU cores and burstable RAM
Free container backups
Free SSL for all sites through cPanel/ WHM
90 days money back guarantee
E-commerce optimized server setup
Cons
Huge discounts applied only on 6 and 12 months plans
#5 FastComet – Fully managed Cloud VPS Hosting
FastComet, the #1 affordable web hosting we recommend at Hostingstep. FastComet VPS plans are cloud based with datacenters in US, UK and the Asia Pacific.
FastComet VPS plans come with free domain for the lifetime, same renewal charges powered by 24/7/365 customer support.
Pros
Free domains name & same renewal pricing
Easy scalable & rapid deployment
Free SSL & SSD Hosting
24/7/365 customer suppor
cPanel/ WHM license
Cons
The starter plan is costlier ($59.99/month) yet comes with fewer resources compared to competitors.
#6 Cloudways – Extremely Easy to Scale and Manage
Cloudways is an exceptionally advanced and managed cloud web hosting platform we recommend at Hostingstep. Cloudways offers brilliant cloud-based VPS plans with rich features for optimal success. Most importantly, setting up the cloud server is ridiculously simple and also, it offers multiple clouds and apps options for users to choose from.
Cloudways plans come with integrated tools, applications, regular OS patches and firmware upgrades, the fastest hosting stack and of course, an outstanding 24X7 customer support. Over the years, there has been extensive use of Cloudways hosting all over the world and it's popularity still continues to find its way.
Pros
Free trial for all the plans

Tight cloud security

Exceptionally fast page loading

Integrated tools

Brilliant Customer support
Cons
Only PHP based applications are supported
What is VPS Hosting?
VPS Hosting or a virtual private server hosting is actually a portion of a physical server located in a data center and technically, it a way of offering a dedicated sort of server in a shared hosting environment.
It's somewhat like a web hosting type between shared hosting and dedicated hosting and it's believed to be the most ideal hosting type for an entry level irrespective of the website category.
As a matter of fact, VPS hosting has proved to be pretty effective for almost every type of users over the years as every user can have the right mix of the server resources based upon one's need and that way, it becomes pretty cost effective for the users.
Things are a lot managed in a VPS Hosting than in a shared hosting and also, the performance of one website doesn't affect that of the other as the resources are equally shared among the users. Also, the resources can be scaled up to a certain extent as per the need of a user as one's business start to grow. This is the reason why VPS Hosting has got increasingly popular over the years and most importantly, even the newbies find it pretty easy to handle.
On top of that, a VPS Hosting helps you run several virtual operating systems on a single machine without having to bear heavy setup-cost.
Also, with a VPS Hosting, one doesn't have to manage a server on one's own as one can always choose a managed VPS hosting wherein every technical aspect would be handled by the host itself. Of course, there's no denying the fact that a user can also choose an unmanaged VPS hosting provided that one has the requirement and the necessary ability to manage it on one's own.
VPS Hosting is a lot cheaper than a full-fledged dedicated server hosting and in a VPS Hosting, users will only need to pay for what they actually use. It certainly offers its users with a lot more control over the hosting environment.
In fact, this is where its strength actually lies. However, it's is absolutely important for a user to be completely aware of one's requirement and choose the right hosting plan accordingly.
As a matter of fact,  most of the new users get a bit confused when it comes to choosing between a managed VPS  hosting and an unmanaged VPS hosting.
This may apparently seem to have a very little difference but it can certainly cause disastrous results if not thoughtfully chosen. Understanding the exact differences between these two types of VPS hosting will make it a lot easier for many of us in making the right choice for sure.
Difference Between Managed and Unmanaged VPS Hosting?
A VPS Hosting can be an ideal choice for many of us in terms of price and flexibility. It's good for those users who are in need to have an absolute root access to configure things. Also, it's good for users who aren't technically genius and who need an easy setup.
However, choosing between these two types can be a bit tricky for many of us especially if one isn't aware of their features. Here are a few aspects that would help you largely comprehend the difference between a managed and unmanaged VPS Hosting.
A managed VPS hosting is especially good for those users who aren't tech-savvy as in a managed VPS hosting, the technical aspect will be taken well care of by the host itself from software installation, patches and updates, server configuration, security, and general troubleshooting.
This not only saves a lot of time from being wasted but also, get things much organized and optimized. Perhaps, this is the reason why some people prefer managed VPS hosting despite the fact that they are pretty well acquainted with technicalities.
For users who are capable of handling the server technicalities on their own, choosing an unmanaged server would be the ideal thing to do and in fact, this will help them to customize things to their desired extent. Also, the cost of an unmanaged hosting is certainly lower than that of a managed hosting and that way, such users can save some money.
However, it's never wise to go with an unmanaged VPS hosting with a limited idea. It takes a brilliant perception of all the aspects as well as an exceptional ability to handle them in order to manage a VPS hosting on one's own.
However, in a managed VPS Hosting, a user would actually have to spend very less amount of time and effort since most of the technical things are handled by the host. On the contrary, things can be a bit complex and time-consuming in an unmanaged hosting as a user handles it on one's own.
On top of that, it certainly takes a great deal of focus for such a user to ensure that one doesn't miss on any of the important aspects. The extent of complexity in an unmanaged VPS hosting plan can differ from host to host.
One of the most essential aspects of hosting is security which is of course, always better in a managed hosting but for users who manage the hosting on their own, it's absolutely important to have a proper knowledge of the various security vulnerabilities and ways to combat them.
Any lacking in this aspect can certainly cost one a lot which is why one would also need to follow the best security practices and advanced security technologies.
Also, it is quite important to lay a massive emphasis on the data security and never miss on backing up the data on a regular basis in an unmanaged VPS hosting since it will not be done by the host.
However, in a managed VPS hosting, a user doesn't really have to worry a bit about the security of one's website data as the host itself will take good care of this aspect by offering regular and weekly backups.
Hence, it's quite important for a user to first identify one's exact requirement and this would eventually help one in making the right choice of VPS hosting.
However, it is also equally important for one to have a very clear understanding of both managed and unmanaged hosting types in terms of features and technicalities. It is not advisable to go with unmanaged VPS hosting unless and until one is completely capable of handling every aspect of the hosting from server configuration to security and backup.
One has to bear in mind that the extent of technical complexities may vary from host to host and if at all one wants to manage the VPS hosting on one's own, one could look for a host that offers a VPS hosting which is technically less complicated.
Concluding
If you're looking for a hassle-free Best VPS Hosting, I recommend you Liquid Web. This site Hostingstep too hosted on Liquid Web, there is no better proof needed for your questions.
Liquid Web has 20 years of web hosting experience, offers 10TB bandwidth ( most by any company), awesome US based customer support ( Phone, Chat and tickets), DDOS at no additional cost, Free backups and premium security.
What else you expect from a hosting company? Get set live with Liquid Web.