Best WooCommerce Hosting 2020
The search for Best WooCommerce Hosting nearly doubled in the last few years. The growth of E-commerce and WooCommerce is a free plugin, millions of people started their E-commerce site on WordPress with the help of WooCommerce.
To find the Best WooCommerce Hosting, Hostingstep bought a hosting account with top hosting companies and started monitoring Uptime & response time and here comes our results.
Here is the list of Best WooCommerce Hosting in 2020
#1 SiteGround – Best WooCommerce Hosting 2020
The official WooCommerce team recommends using SiteGround for our sites. I already deployed a demo site on SiteGround hosting and the results are incredible. If you check the below image, you can see the uptime & response is consistent throughout the months.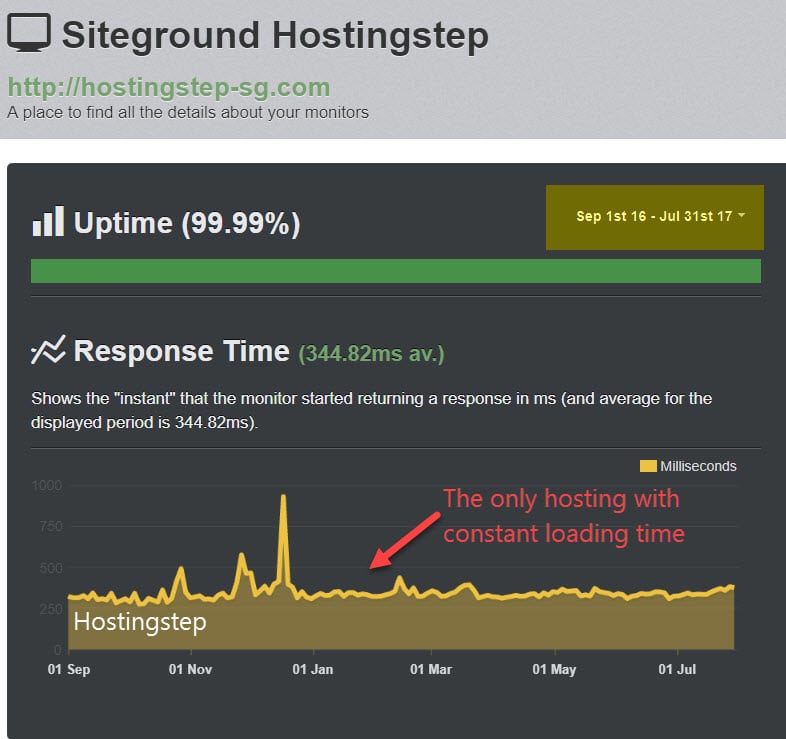 SiteGround costs just $3.95/month but I suggest you go with the GrowBig plan since E-commerce sites require more resources, your sites will stay online even during the traffic spike.
Pros
Easier to start and deploy
24X7 customer support to take care
Free SSL & SSD Hosting
Free daily backups
In-house developed caching mechanism & security rules
Cons
I'm yet to find one.
#2 A2 Hosting – Fastest WooCommerce Hosting
A2 Hosting is the fastest web hosting, I ever tested. The average response time is 172ms which is nearly twice faster than most companies in the market. If you check the below image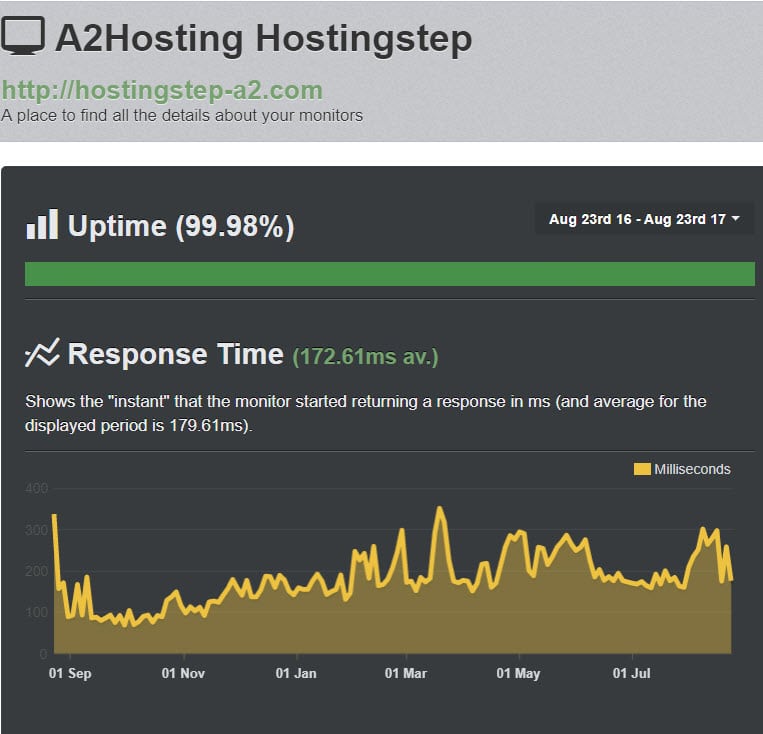 A2 Hosting does the best thing when it comes to speed. The above results are based on the medium level plan. I suggest you go with Turbo plan which delivers 300% faster webpage which in turn decreases the bounce rate and as a result, your site will get more conversions.
Cons
Fast loading sites, thanks to a2 optimized server setup
24/7/365 customer support
Local payment gateways ( Best WooCommerce Hosting for India Visitors)
Free SSL & SSD
Free Email Hosting
Cons
Turbo hosting which seems to deliver 300% fast loading sites costs extra. However with Turbo plan, it comes free.
#3 TMDHosting – Cheapest WooCommerce Hosting
The cheapest WooCommerce Hosting in our list is, TMDHosting. Cheap doesn't mean cheap servers and hardware. TMDHosting comes with seven datacenter locations across the globe and a free CDN which makes them deliver fast loading sites.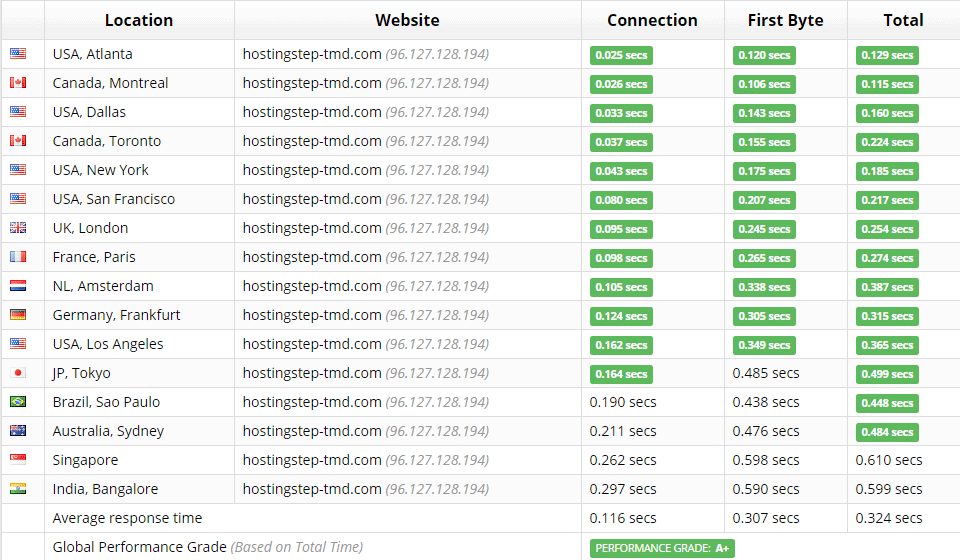 The above site got hosted on US datacenter yet they deliver fast loading sites to visitors even from farthest locations like Australia and Singapore.
Pros
The cheapest option to choose WooCommerce website from a reliable server
Free SSD/ WildCard SSL
24/7 Customer support
BitNinja powered security setup
60 days money back guarantee
SpamExperts powered Email Hosting
Cons
Though TMDHosting founded in 2007, it's still unknown to most people.
#4 FastComet – Best WooCommerce Cloud Hosting 2020
FastComet, already become our most recommended & trusted web hosting company thanks to their free domain for lifetime, same renewal price forever. If you think what's so special about WooCommerce Hosting in FastComet, they are offering free GlobalSign SSL for a lifetime which usually costs $69/year.
Instead of using Let's encrypt SSL, you can opt for GlobalSign SSL which offers faster encryption, so the faster loading time. I need to confess that FastComet is the only hosting company to offer lifetime free GlobalSign SSL.
Apart from SSL, the company offers reliable web hosting solutions and the below image explains you all.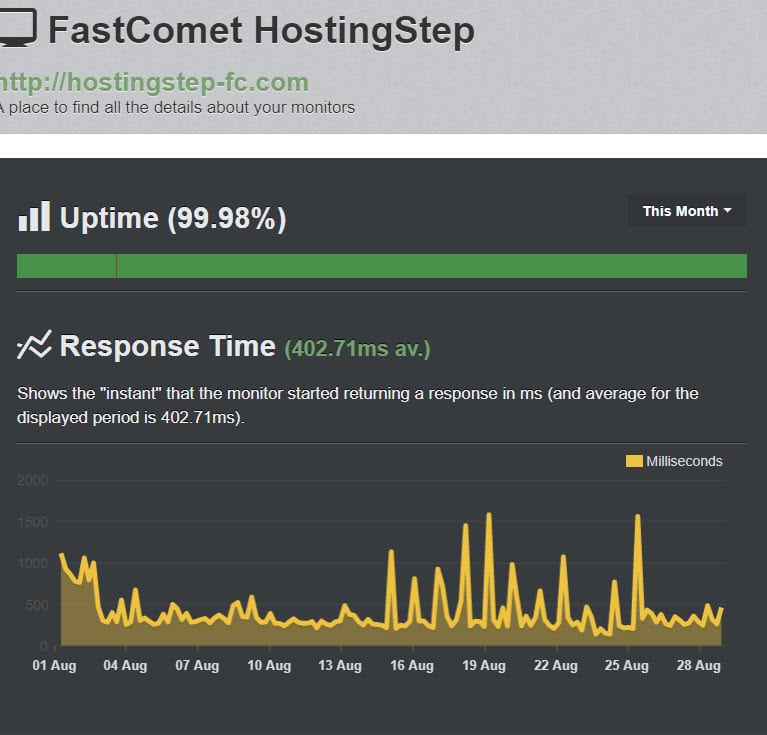 Pros
Free domain name for lifetime
Same renewal price forever
Free GlobalSign SSL for free (usually $69/year)
24/7 customer support
45 days money back guarantee
Free daily & weekly backups
Cons
If you're planning to start with one-month hosting, a setup fee is charged ( to keep spammers away from utlizing money back guarantee)
#5 WPEngine – Best Managed WooCommerce Hosting 2020
If you're planning to launch a big WooCommerce site and need a WordPress centric hosting, WP Engine is your go-to option. WP Engine is a truly managed WordPress hosting that has already won my hearts ( review here) offers fast loading WordPress sites and better uptime compared to other managed hosting companies.
WP Engine supports WooCommerce on their servers and below image shows you a glimpse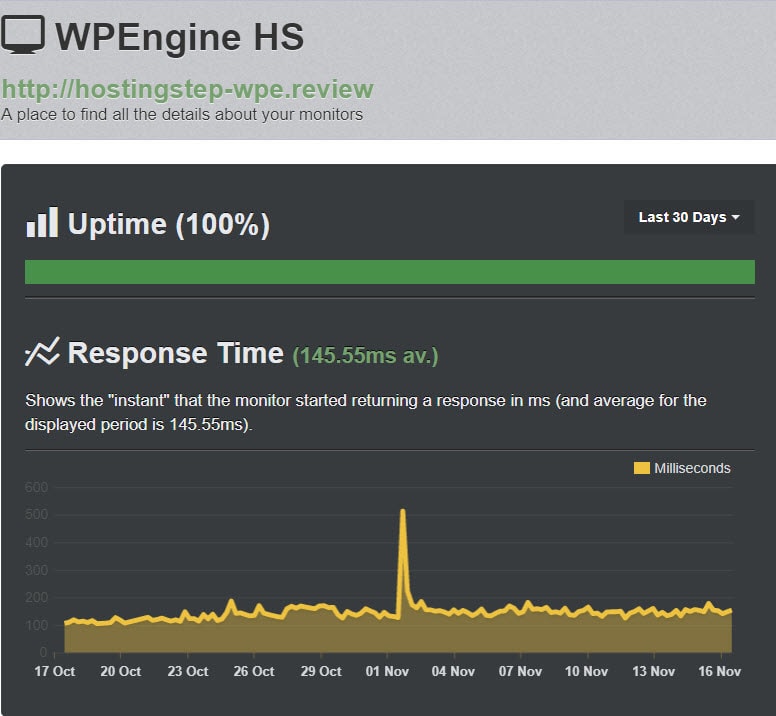 The fastest response time, I ever got from our testing of 10+ hosting companies. WP Engine loads on an average of 145ms and recorded 100% uptime throughout the testing period.
 Pros
The Best Managed WooCommerce Hosting
145ms average response time & 100% uptime
Free SSL & CDN
24/7/365 customer support
In-house developed WordPress performance applications.
Cons
Not so cheaper, Premium hosting experience comes with a premium price tag.
Concluding
Unlike most sites which promote companies based on maximum commissions, I recommend companies based on real-time data. I conclude by saying if you're looking for
Cheapest WooCommerce Hosting – TMDHosting
Fastest WooCommerce Hosting – A2 Hosting
Best WooCommerce Hosting – SiteGround
Best Managed WooCoomerce Hosting – WP Engine.
Have questions on this Best WooCommerce Hosting 2020? Drop in comments.