The Bad Gateway error on Bluehost sites is a common issue faced by most Bluehost users.
Bluehost wrote a guide explaining the issues might happen due to several reasons.
But I will tell you, the major reason for Bluehost Bad gateway error is due to the server overload issues of Bluehost.
Your Bluehost Servers are Overloaded:
If you are using Bluehost's Basic plan, then you can't escape from this bad gateway error.
This is due to the reason a large number of sites are hosted on its basic plan, thus causing a server overload. (This is why their starter plan is cheaper)
As a part of writing a data-backed Bluehost review, I deployed a test site on Bluehost Basic plan and the site gets downtime every month.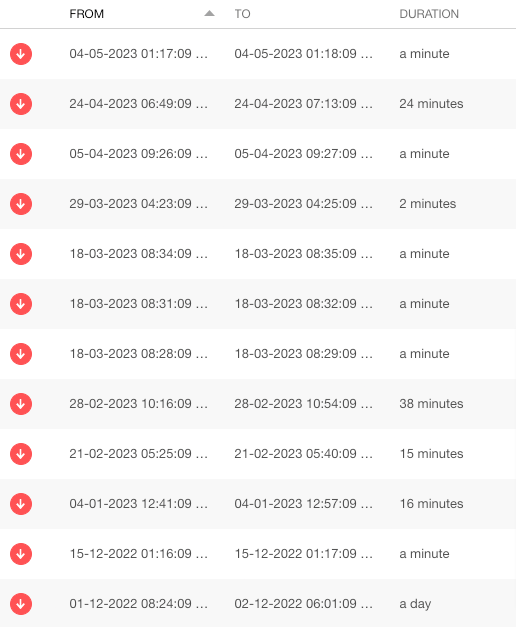 What is the solution for the Bluehost Bad Gateway error that happens due to server overload?
There is no solution.
Nothing much you can do from your end and you need to wait for sometime (a few minutes or hours) where server heals itself and starts working again.
The best way you can solve this issue is by upgrading to higher Bluehost plans or move to a Bluehost alternative hosting services that offers lesser 502 gateway error.
Keep in mind, upgrading to higher Bluehost plans won't solve this issue by 100% as the higher plans are still a shared hosting and anytime can cause a bad gateway error.
However, the time downtime period of such 502 gateway can be lesser on higher plans.
Other Solutions You can Try to Fix Bluehost Bad Gateway Issues
I'm confident that 9 out of 10 times, the bad gateway happens only due to Bluehost overloaded servers. However, there are other options you can try out.
Disable Cloudflare CDN:
Sometimes the Cloudflare CDN might be down, so your site might see a bad gateway error. To fix this, disable Cloudflare CDN and load your site in an incognito mode on your browser. If the site loads properly, stop using Cloudflare CDN, till their issues are sorted out.
Before disabling the CDN, make sure you are reading the Bad gateway error message properly.
In the below image, Cloudflare CDN is working and shows a green tick symbol. The Bad gateway is with Bluehost.com and it was indicated with Host Error and Red symbol.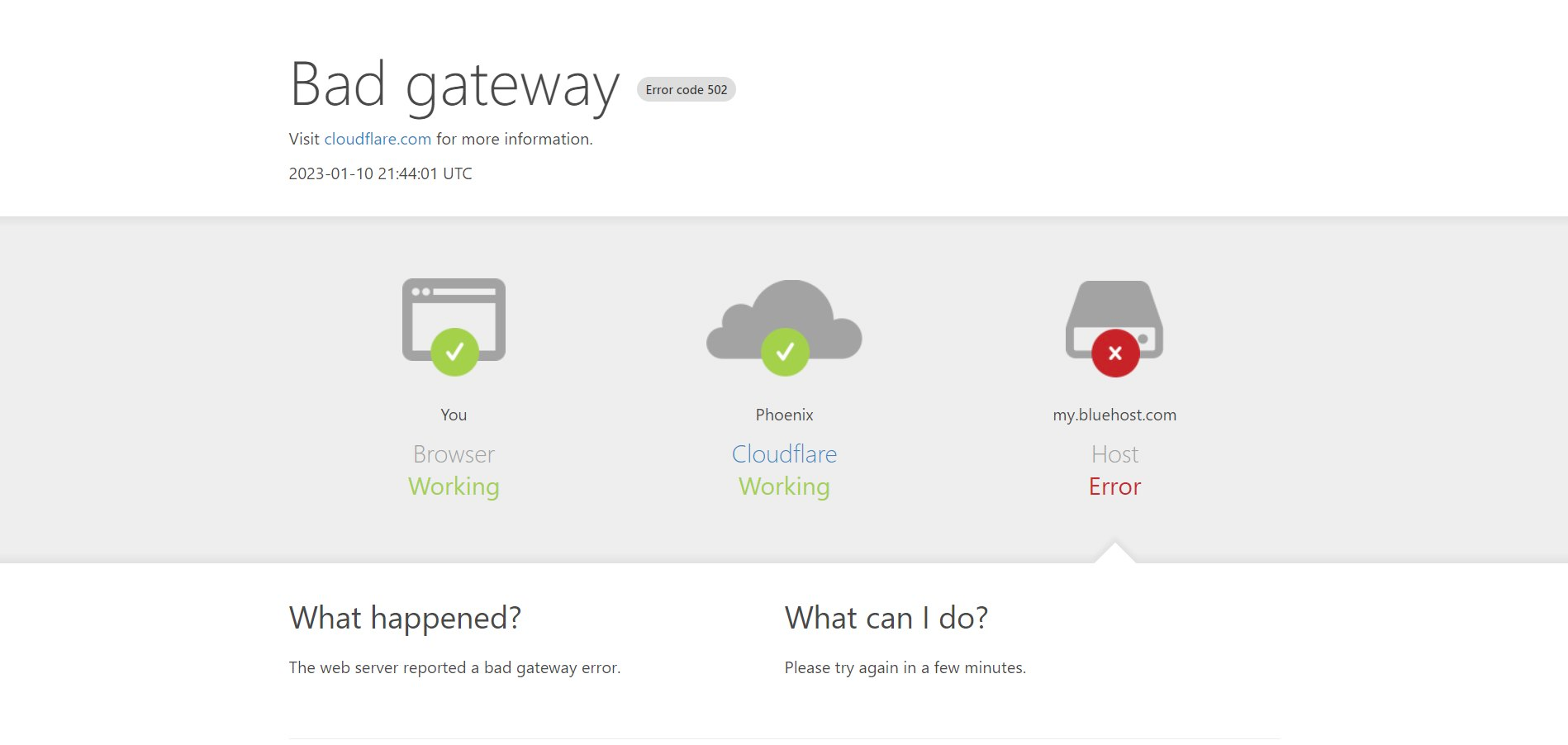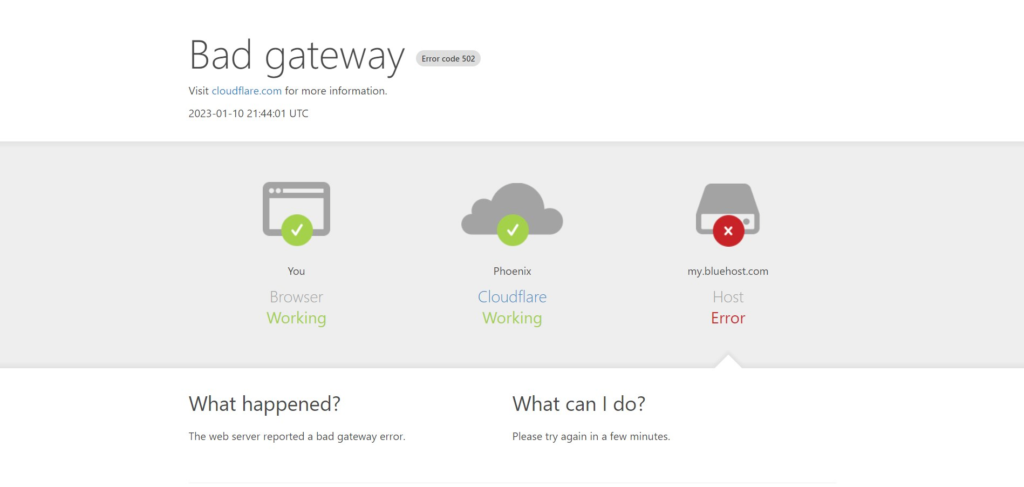 If your site shows like this, the issue is from Bluehost and you need to wait till Bluehost servers are back to normal.
Wait for sometime after Bulk WordPress Updates:
If you did a bulk update on WordPress plugins on your Bluehost hosted site, you will face a short bad gateway error because of doing a bulk job causing server overload.
After a few minutes, the server will be back to normal, and you can access your site again.
Contact Bluehost Support
If you can't figure out the reason till now, the best way is to contact Bluehost Support for resolutions.