ChemiCloud Vs SiteGround 2021 Compared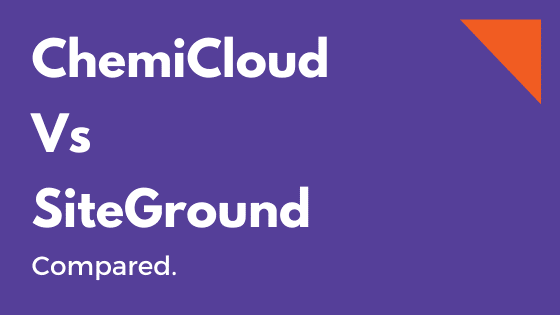 The ChemiCloud and SiteGround get compared at Hostingstep based on performance, support, and other important factors. I was tracking both the companies for over months, and here is the best content you can read on ChemiCloud Vs. SiteGround.
In short, ChemiCloud is an affordable hosting solution along with a free domain name for a lifetime. At the same time, SiteGround is the matured overall best host perfecting everything except the high renewal charges.
ChemiCloud Vs. SiteGround – Overview:
Founded in 2016, ChemiCloud is a pretty reliable cloud hosting company with fast and secure service. The company offers customers a pretty advanced yet easy-to-use service with 7 global datacenters, Free Domain forever, unlimited Site Migration, Cloudflare Railgun, lower renewal prices, good uptime, and speed.
SiteGround started in 2004 and is ranked among the best hosting companies. Over the years, SiteGround has largely pleased its customers with its fully managed service & rock-solid security. The service comprises unmetered traffic, Free Daily Backups, Free SSL, Free Email Hosting, decent speed, and uptime.
In this ChemiCloud vs. SiteGround review, I will try to get to some important aspects of both the hosting providers and see which one of these two is actually better.
ChemiCloud Vs SiteGround – Uptime/ Speed
Uptime and Speed are the two most important aspects of every website. This is why it is important to check how well these two services perform in terms of uptime and speed.
To know this, I bought a hosting account from both the providers and hosted a demo site on each of the platforms. I tested the uptime and speed of both the demo sites for 6 months. Both the demo sites recorded an average uptime of 99.99%.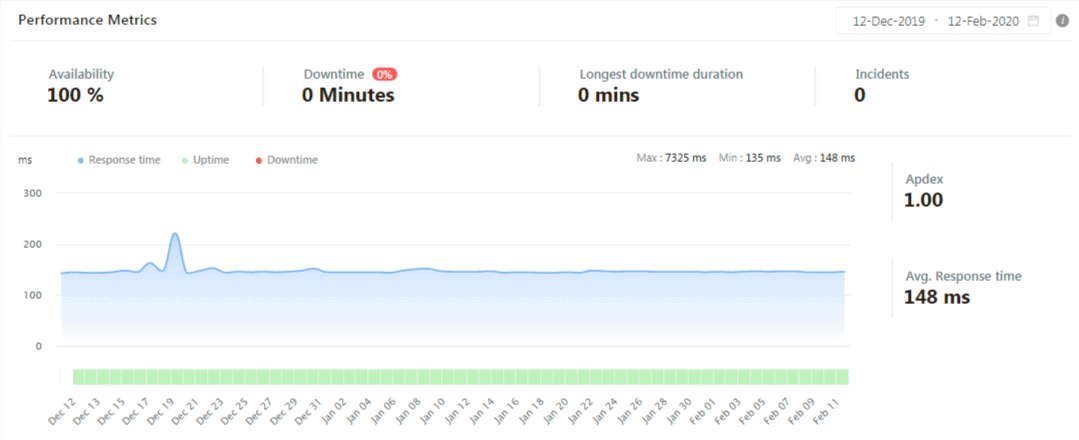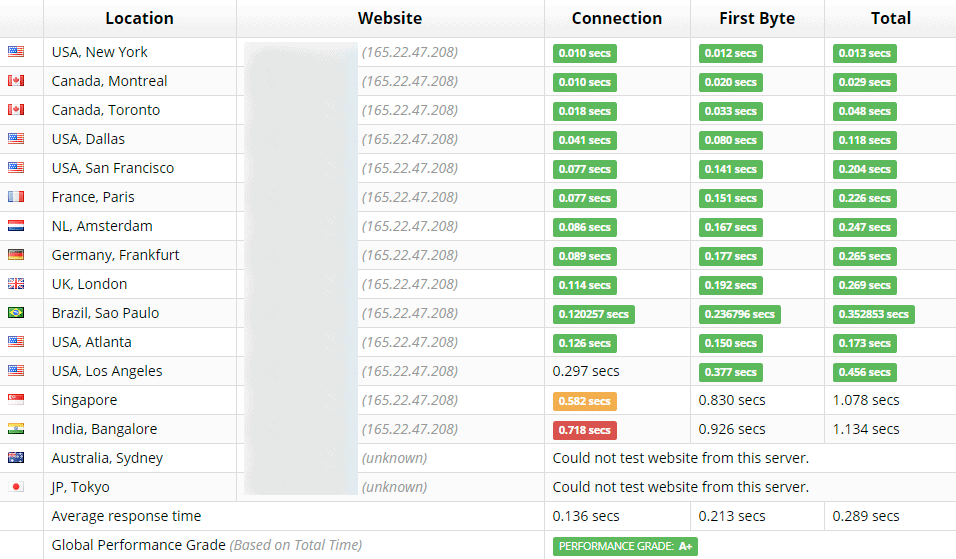 ChemiCloud demo site outperformed the SiteGround site in terms of speed. While my SiteGround demo site had a speed of 340ms, my ChemiCloud site had a speed of 150ms and was the clear winner.
It got me a little too curious to understand what helps this service with such a brilliant speed. What I found is that ChemiCloud uses a brilliant mix of different speed technologies comprising LiteSpeed Caching, HTTP/2, PHP 7, CDN, and 100% SSD storage.
ChemiCloud Vs. SiteGround – Features
ChemiCloud provides users with excellent features for sure. As customers buy a ChemiCloud plan, they would get a Free Domain forever. However, SiteGround doesn't offer a Free Domain with its plans.
Both ChemiCloud and SiteGround offer robust security. ChemiCloud partnered with Immunify for malware prevention, and in house security comprises custom web application firewall rules, real-time 24/7 server monitoring, and HTTPS traffic encryption.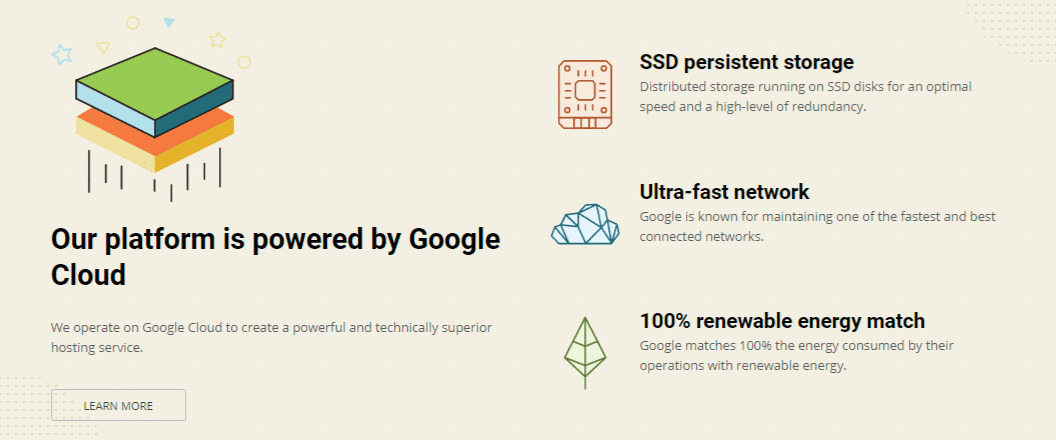 SiteGround has the advantage of being based on Google Cloud Platform in the first place. Besides, the service uses a Custom Web Application Firewall, traffic encryption, and AI Anti-bot system.
ChemiCloud provides customers with a hassle-free migration. If you ever have a website to migrate to this platform, you will get full assistance from the experts. The experts will move your website to your new ChemiCloud hosting account easily, free of charge, and with no downtime.
SiteGround makes site migration pretty simple, too, and with the SiteGround Free WordPress Migrator plugin, you can do it conveniently by yourself. To use the plugin, all you have to do is generate a token to start the process. Most importantly, using this tool, you can have as many site migrations as you want.
However, when it comes to expert assistance, unlike ChemiCloud, which has it for all plans, SiteGround doesn't have it for the StartUp plan and has it only for GrowBig and higher plans.
While SiteGround offers you 30 days money-back guarantee, ChemiCloud offers a 45 days money-back guarantee. This certainly means you get more time to try and test the ChemiCloud Service.
ChemiCloud Vs. SiteGround – Pricing
ChemiCloud plans are comparatively cheaper than those of SiteGround. Although both SiteGround and ChemiCloud Starter plans apparently cost $3.95/mo, the ChemiCloud Starter plan is more affordable.
I say this is that first, it offers you a Free Domain forever, unlike SiteGround. Second, the renewal price for the same plan is comparatively lower than that of SiteGround. While SiteGround charges $11.95 per month for the renewal, ChemiCloud charges only $7.90 per month.
Besides, if we consider the highest tier plan, ChemiCloud offers it for just $10.95 per month with a renewal price: $21 per month. While SiteGround does it for $11.95/mo with a renewal price of $34.95/mo.
However, SiteGround provides 60% Off on the startup plan for 12 months billing, but ChemiCloud doesn't have 12 months billing on the starter plan. Hence, ChemiCloud is the clear winner when it comes to pricing.
ChemiCloud Vs. SiteGround – Locations
SiteGround offers 6 datacenter locations comprising Council Bluffs, IOWA (USA), Chicago, IL (USA), London (UK), Eemshaven & Amsterdam (NL), Singapore (SG).
However, ChemiCloud offers comparatively more datacenter locations comprising San Francisco, New York, London, Amsterdam, Bucharest, Bangalore, Singapore, and Sydney. This gives ChemiCloud a leading edge over SiteGround.
ChemiCloud Vs. SiteGround – Support
Both SiteGround and ChemiCloud have a very reliable customer support service. SiteGround support provides customers round-the-clock assistance via Tickets, Live Chat, and Phone.
ChemiCloud customer support provides users brilliant assistance through Chat, Tickets, Email, and Phone.
Also, both the hosts have a powerful knowledge base for the customers to refer to anytime they run into any technical difficulty. SiteGround will take years of experience and might solve some of the complex queries of their client sites, which is not the same with ChemiCloud since they got started a few years back.
ChemiCloud Vs. SiteGround – User Experience
ChemiCloud provides users with pretty easy management backed by many good and easy-to-use cPanel tools. Besides, the provider presents customers with a Mobile-friendly client area.
This means you can do many important things such as paying invoices, contacting the support team, registering a new domain, viewing resource and visitor analytics, and more right from your mobile phone.
SiteGround puts equal emphasis on Site management. It is reflected by its User-Friendly client area, 1-Click Software installation, and various important tools to upload files to the server, create databases and emails, park domains and manage DNS zones. With the launch.
Concluding
At this stage, you can clearly understand the major differences, and here is our final take. Choose ChemiCloud if you need affordable yet quality services to get a free domain and low renewal prices. Choose SiteGround if you want your sites to be handled by the best team in the world and get started at so cheap ($3.95 for 12 months)