Closte Vs Cloudways 2022: Which Host is Fastest?
This post is a comparison of Closte Vs. Cloudways. Both the hosts Closte and Cloudways, are compared in terms of performance, support, and pricing.
Closte Vs Cloudways – Introduction
Closte is a WordPress cloud hosting powered by Google Cloud and LiteSpeed. It comes with pay-as-you-go pricing with best features like
Automatic core updates
High security by default
Staging sites
Google CDN
Free Migration.
You can check our Closte Review to know more about its performance and pricing.
Cloudways is the managed Cloud hosting that offers WordPress hosting services. Cloudways claims to provide unmatched performance, reliability, and 24/7 support with features like
Options to choose from five cloud providers
Innovative control panel
Managed security
Built-in Cache
24/7/365 support
Their plan starts at $10 per month and offers a lot of plans for upgrades.
Closte Vs Cloudways – Performance
To compare the performance of two hosts, I ran the following tests.
Server Response Time
A fast server response time is the basis for any good hosting service. Based on our testing, the Closte site recorded 328 ms average response time while Cloudways was similar with 324 ms response time. Since the difference is not so big, I did one more test of checking the global response time (TTFB)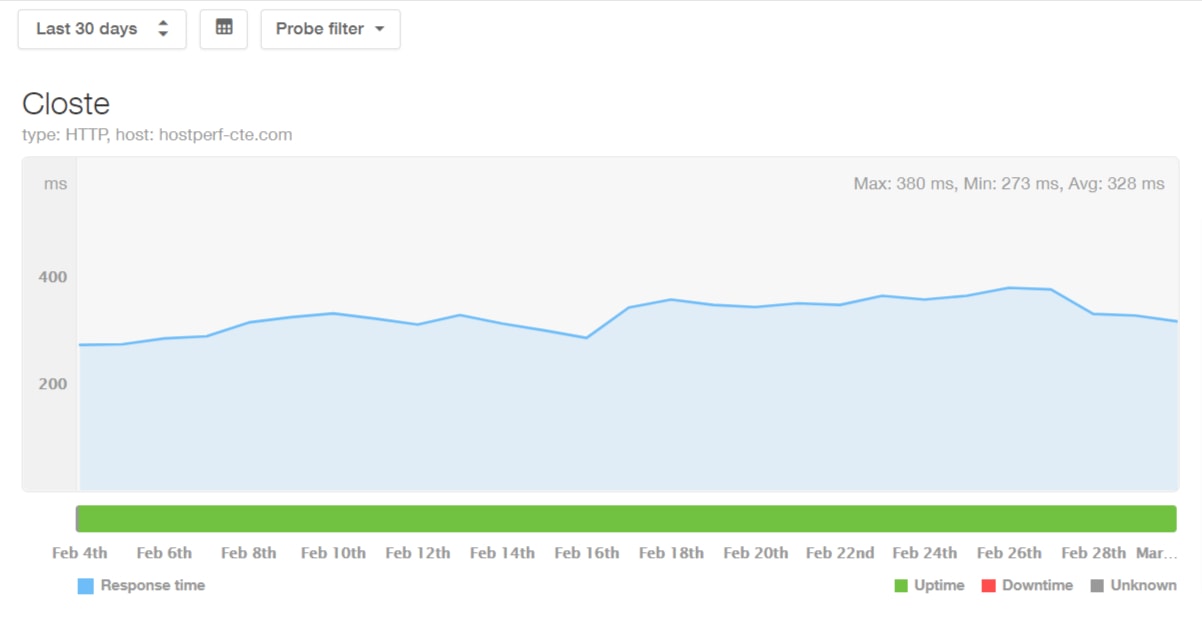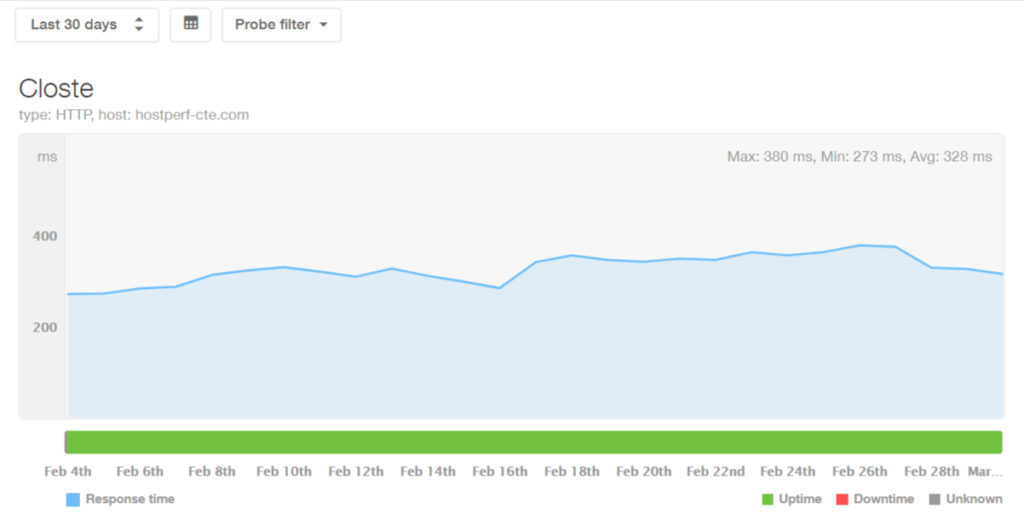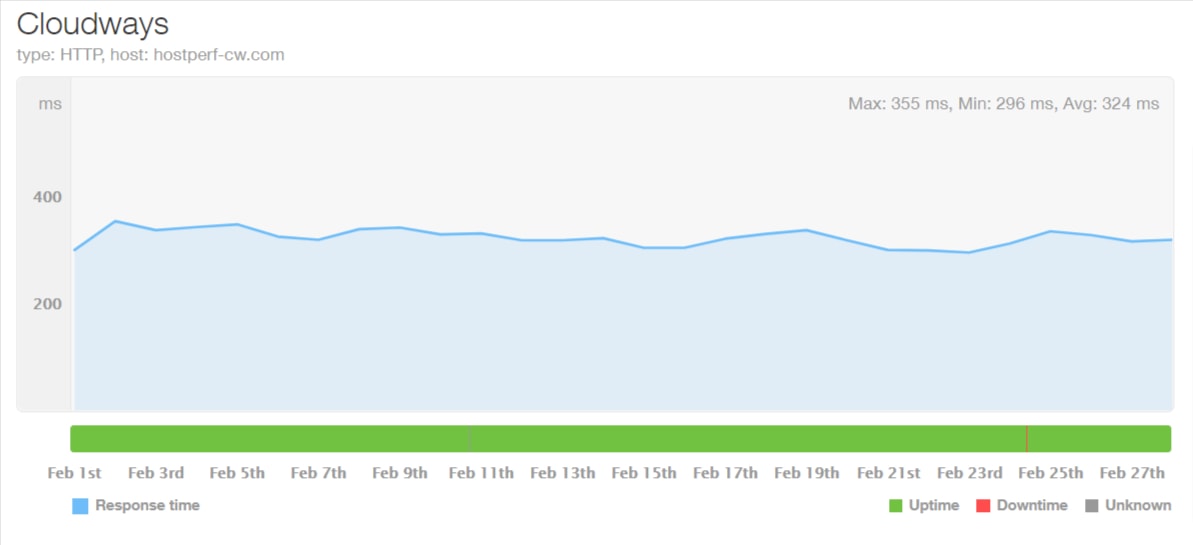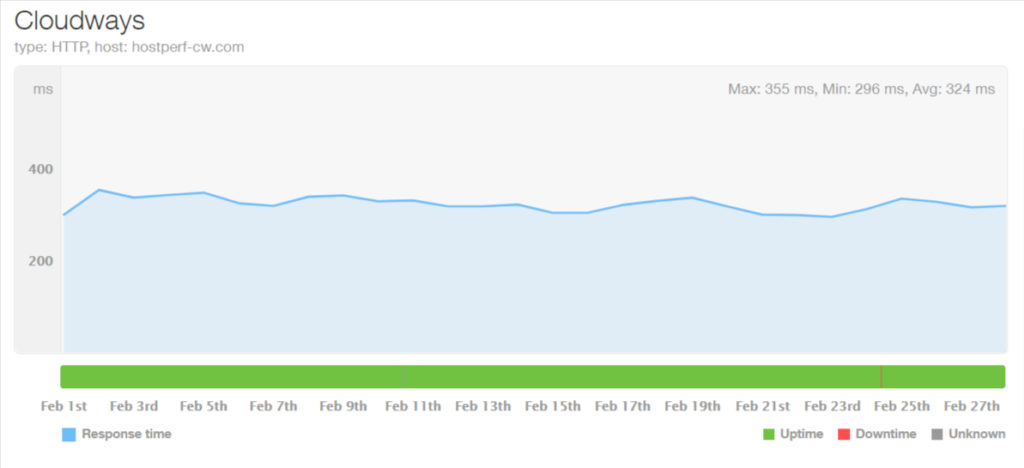 Based on this test, Cloudways is at least 100 ms faster than Closte in European locations.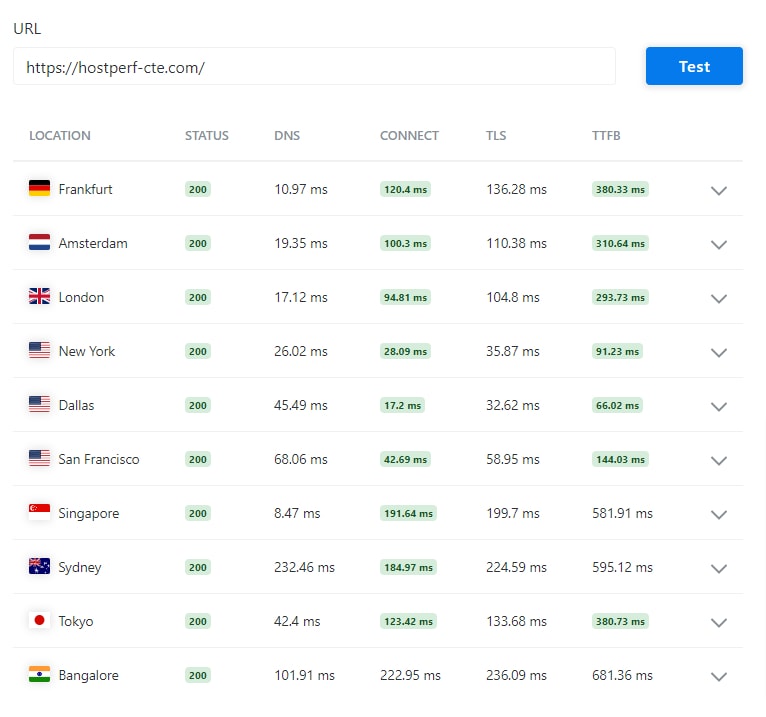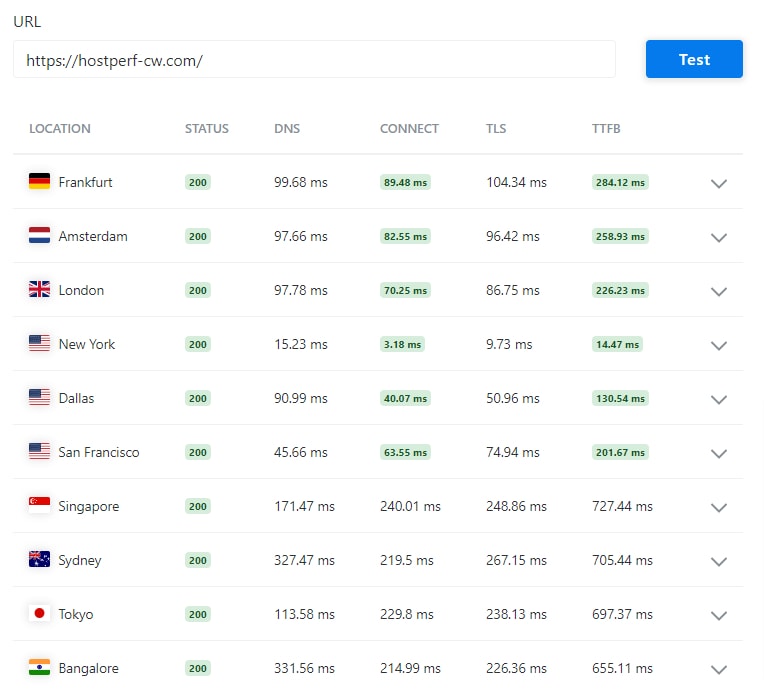 Overall, Closte is not bad, but Cloudways is impressive here. If you have your target audience in America and Europe, then Cloudways should be your ultimate choice.
Uptime
Both Closte and Cloudways recorded 100% uptime during our test. As months go, I will update this section with more uptime data. Now, both the hosts are winners when it comes to uptime.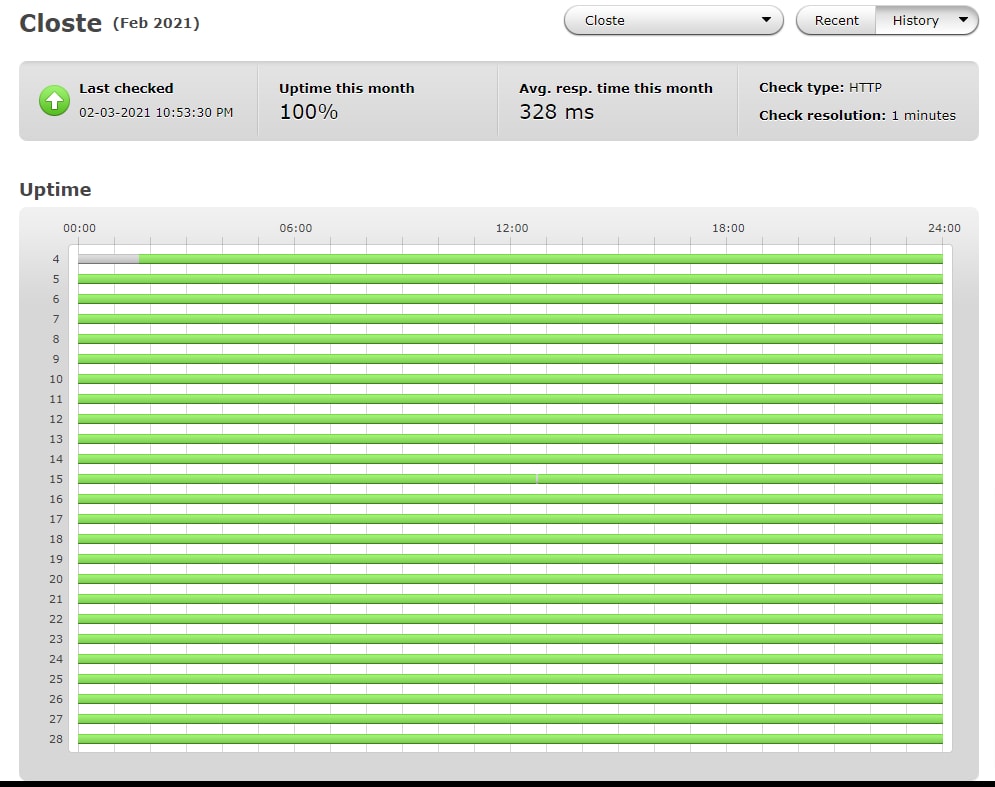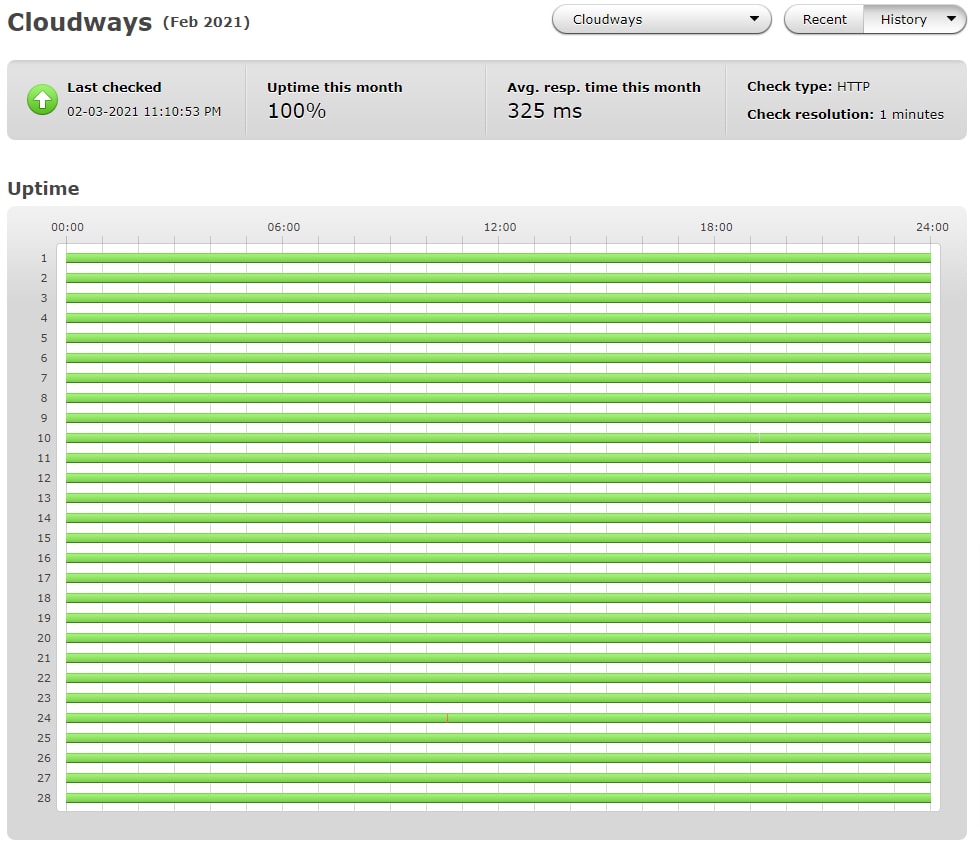 Load Testing
I ran three different load tests to extract the best of the two hosts.
Clients Per test (1000 clients in 1 min) – Clients will be evenly distributed throughout the load testing.
Maintain Client Load (50 clients in 1 min) – Constant client maintained throughout the test
Maintain Client Load (1000 clients in 1 min) – Same as above with high client load.
In test #1, Closte records 32 ms average response time while Cloudways just took 10 ms to handle 1000 clients per test.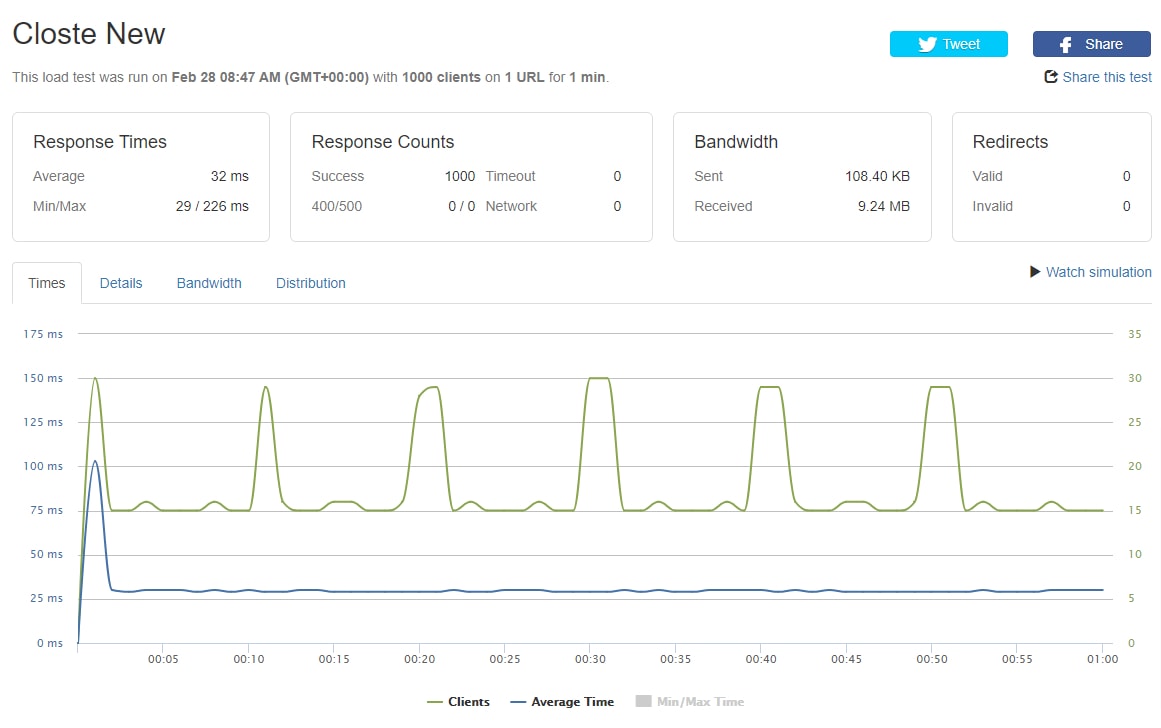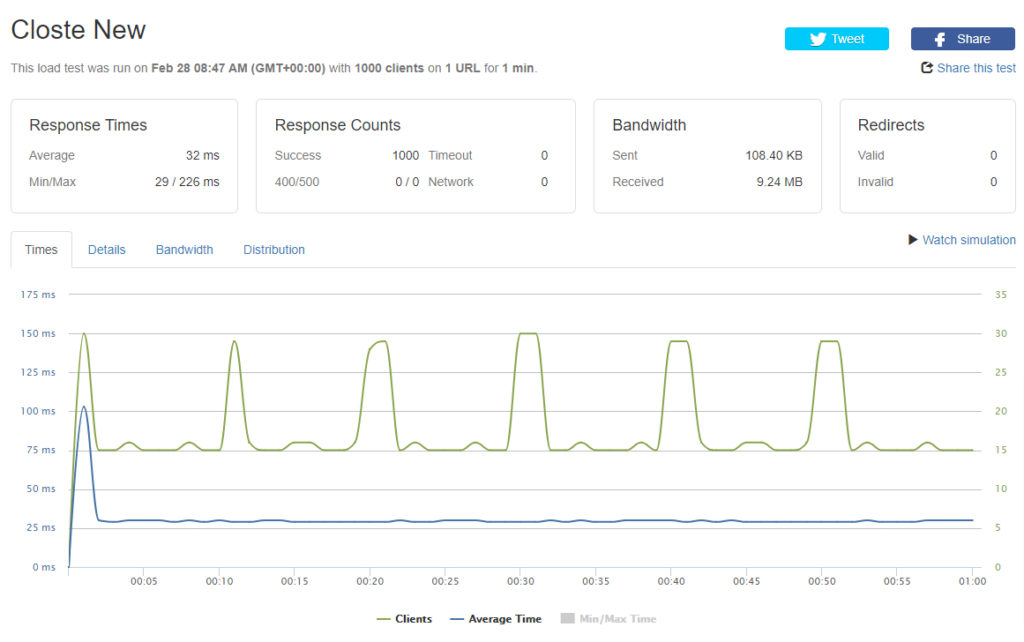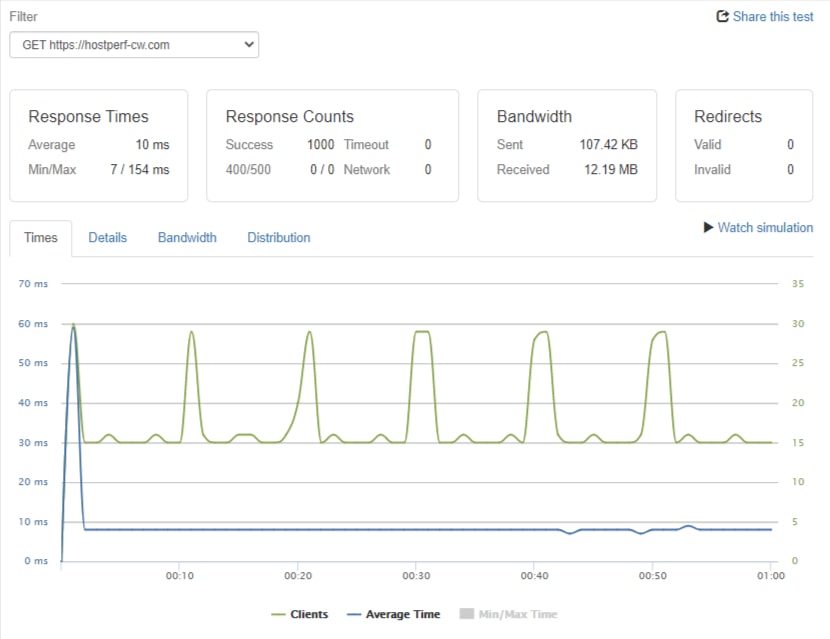 In test #2, Closte records 415 ms response time and fails to handle the client load. Again, Cloudways came with a fast response time of just 16 ms.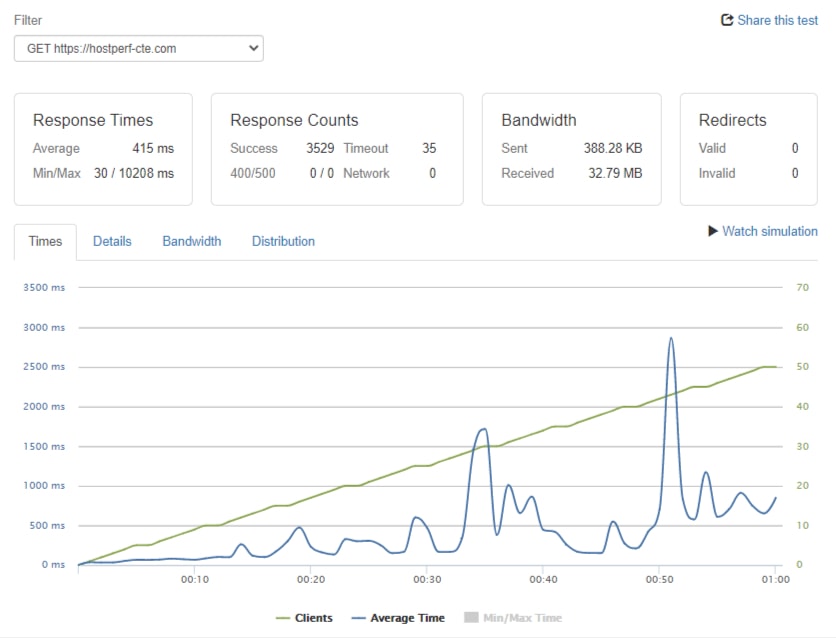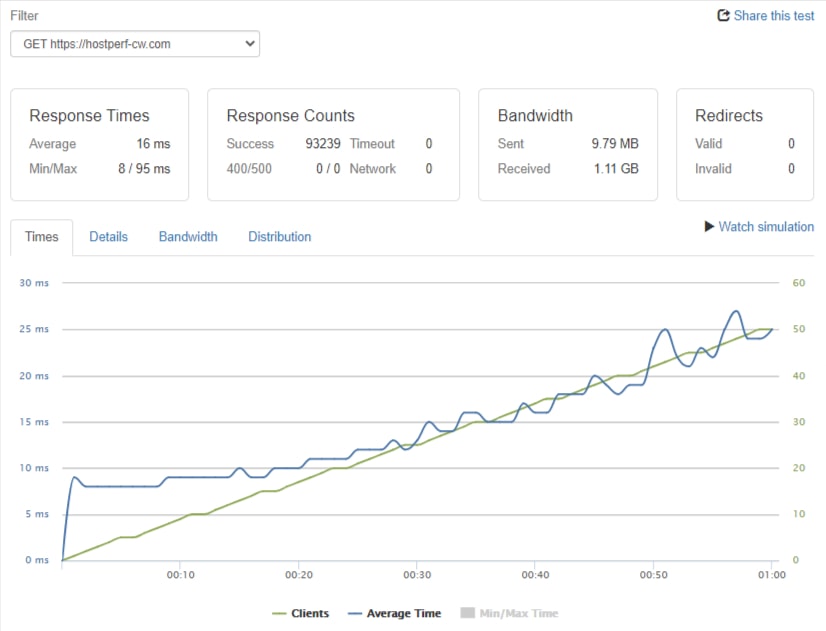 In test #3, both Closte and Cloudways performed similar in the first 10 seconds. After that, Closte struggled a lot with ups and downs in handling the load and eventually failed after 40th second. Just like previous tests, Cloudways produced top-notch results and the graph shows Cloudways handled the load in consistent manner, without any errors.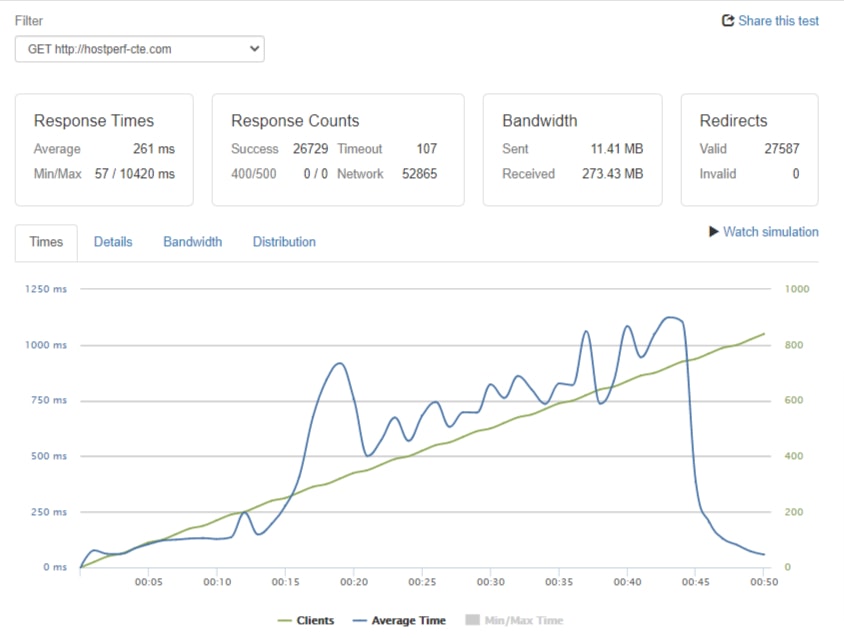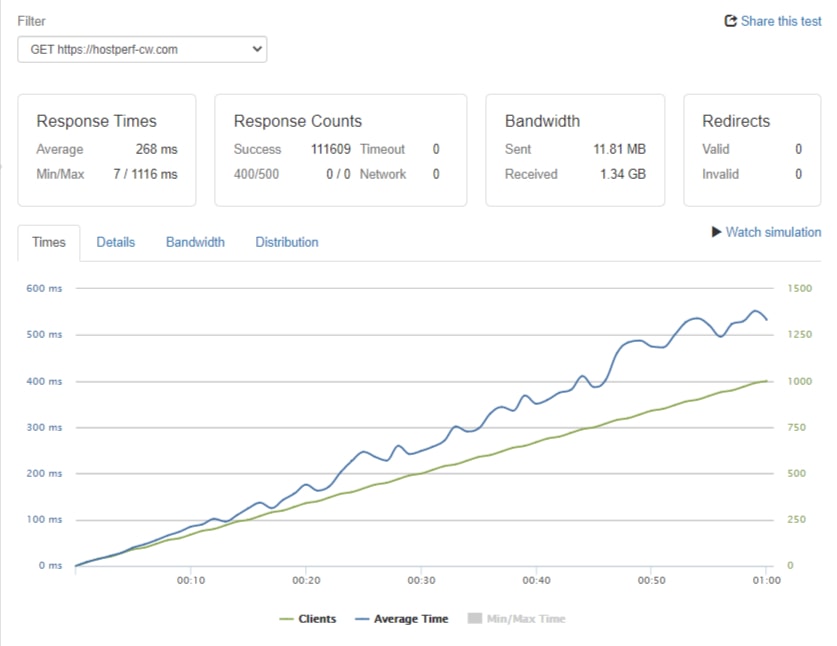 Touted to be performance-focused, Closte scores are not impressive while doing load tests. Their Maintain Client Load (50 clients in 1 min) is the slowest among 18 hosts I've tested and mentioned in this Fastest WordPress hosting post. Overall, when it comes to loading testing, Cloudways is the absolute winner.
Core Web Vitals
The Core Web vitals score of these two hosts are similar, which is listed below. Both the hosts are useful if you're focused on improving your Largest Contentful Paint, TBT, and CLS score.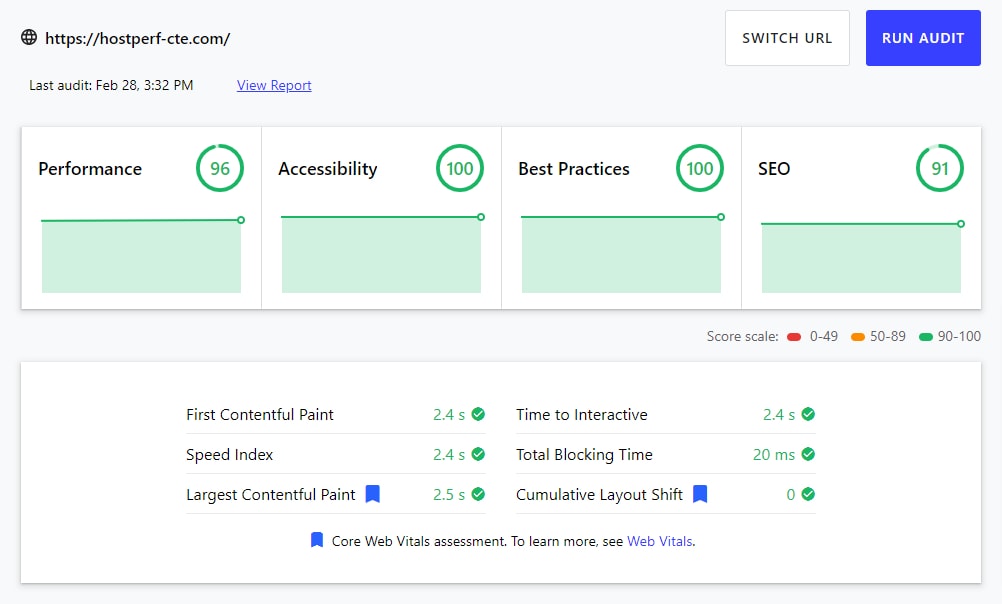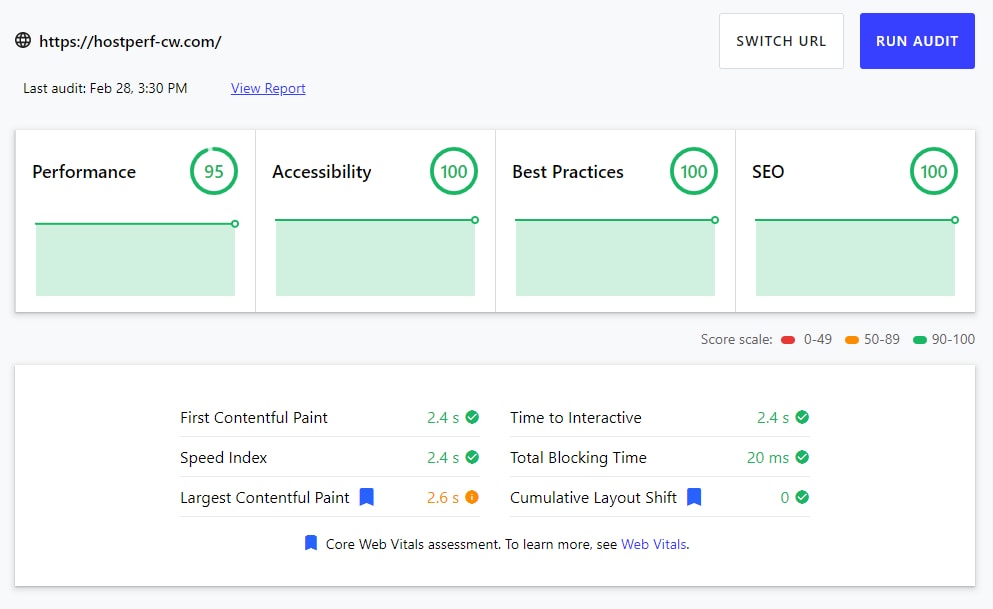 Summary: If performance is your criteria, then Cloudways is the clear winner beating Closte in all tests.
Closte Vs Cloudways – Pricing
As discussed, Closte comes with pay-as-you-go pricing, and the Cloudways plan starts at $10 per month. In simple terms, If you like Closte, start a new site with them and hold till you get a bill of less than $10 per month.
However, if your monthly pricing is above $10 per month, you should use Cloudways to offer better performance, controlled pricing, and live chat support.
Support
Closte provides support for their platform-only issues and not your WordPress site issues. If you're tech-savvy, go with Closte and manage support on your own. Cloudways offers live chat support, and you can connect with WordPress support agents while it may take a few hours to get a ticket response from Closte.
Closte Vs Cloudways – Features
Control Panel: Both the hosts offer a custom control panel with an easy-to-use interface. You will get familiar with using it for a few days.
CDN: Closte use Google CDN while Cloudways have their own CDN which is powered by StackPath. The thing to note, Cloudways CDN is an add-on available at $1 per site per 25 GB, while Closte charges based on pay-as-you-go pricing.
Staging Sites: You can create staging sites based on your need. The thing to note, Closte charges separately for staging sites. So, till you delete it, charges will be calculated.
Concluding
Both Closte and Cloudways are good on their own terms. Closte helps anyone get started for cheap while you need to start at $10 per month at Cloudways and they provide you customer support, faster performance, and justifies the price. Overall, I recommend Cloudways over Closte.