Cloudways Vs Nexcess
Nexcess is a managed content and commerce platform with different optimized hosting solutions for all types of customers. The service ensures excellent speed, security, and scalability, dedicatedly to its innovative technology to provide customers with consistent online availability.


Cloudways is a managed cloud hosting platform created for exceptional experiences. The company delivers a hassle-free hosting service with unmatched performance and reliability to growing agencies and eCommerce businesses.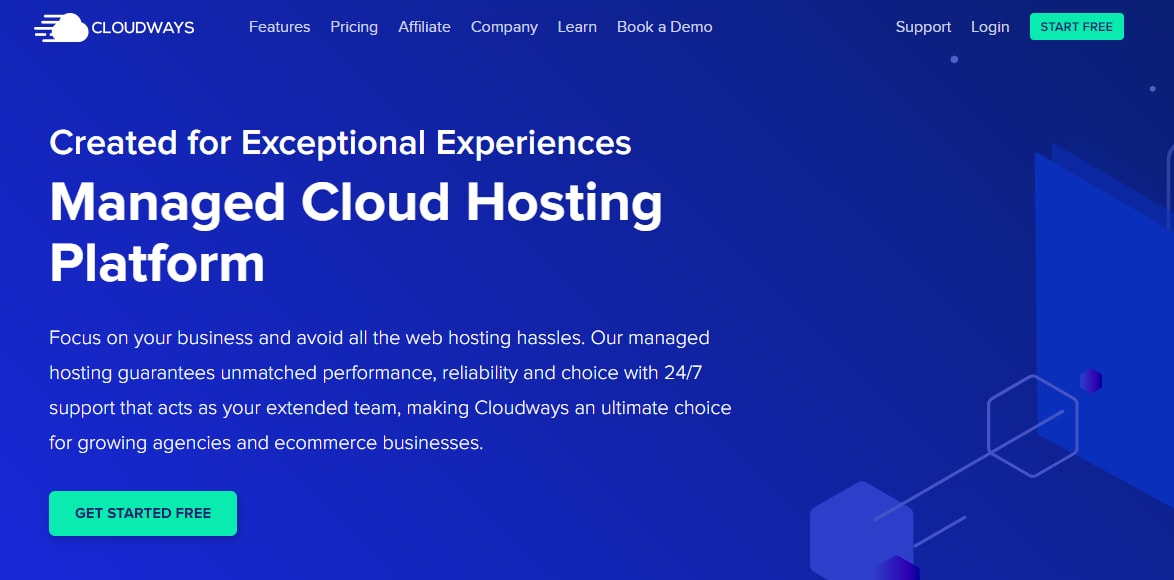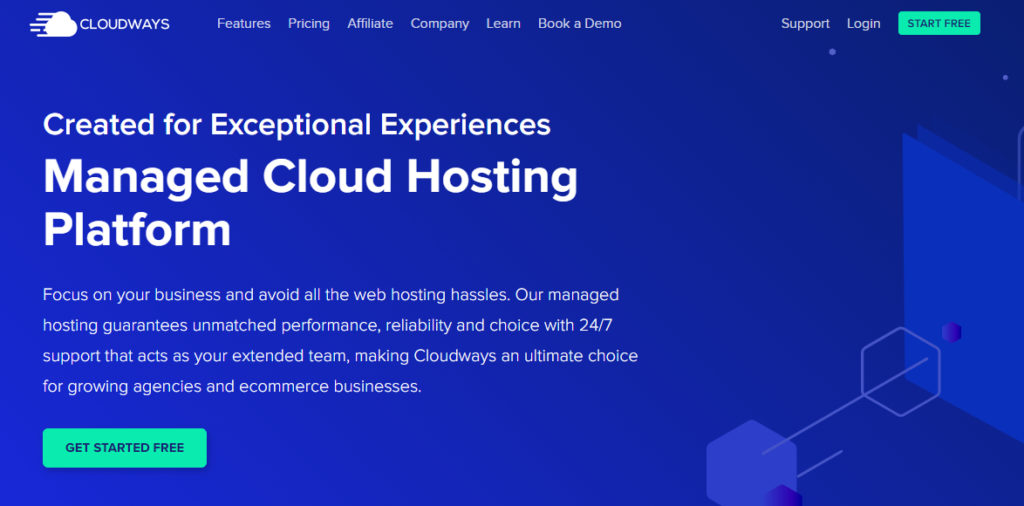 I have studied the two services closely, spending some hours, and tested their performances using advanced testing methods. I will share my findings with you all in this post, and by the end of the post, you should have the most transparent picture of the two services right in front of you.
Cloudways Vs Nexcess: Performance
1. Server Response Time
The server response time test is the first critical test to check the performance of the two services. I tested the server response time of the two hosting services, and my Nexcess site recorded an average server response time of 374 ms.
However, my Cloudways site had an average server response time of 309 ms. Hence, Cloudways has a leading edge over Nexcess regarding the server response time.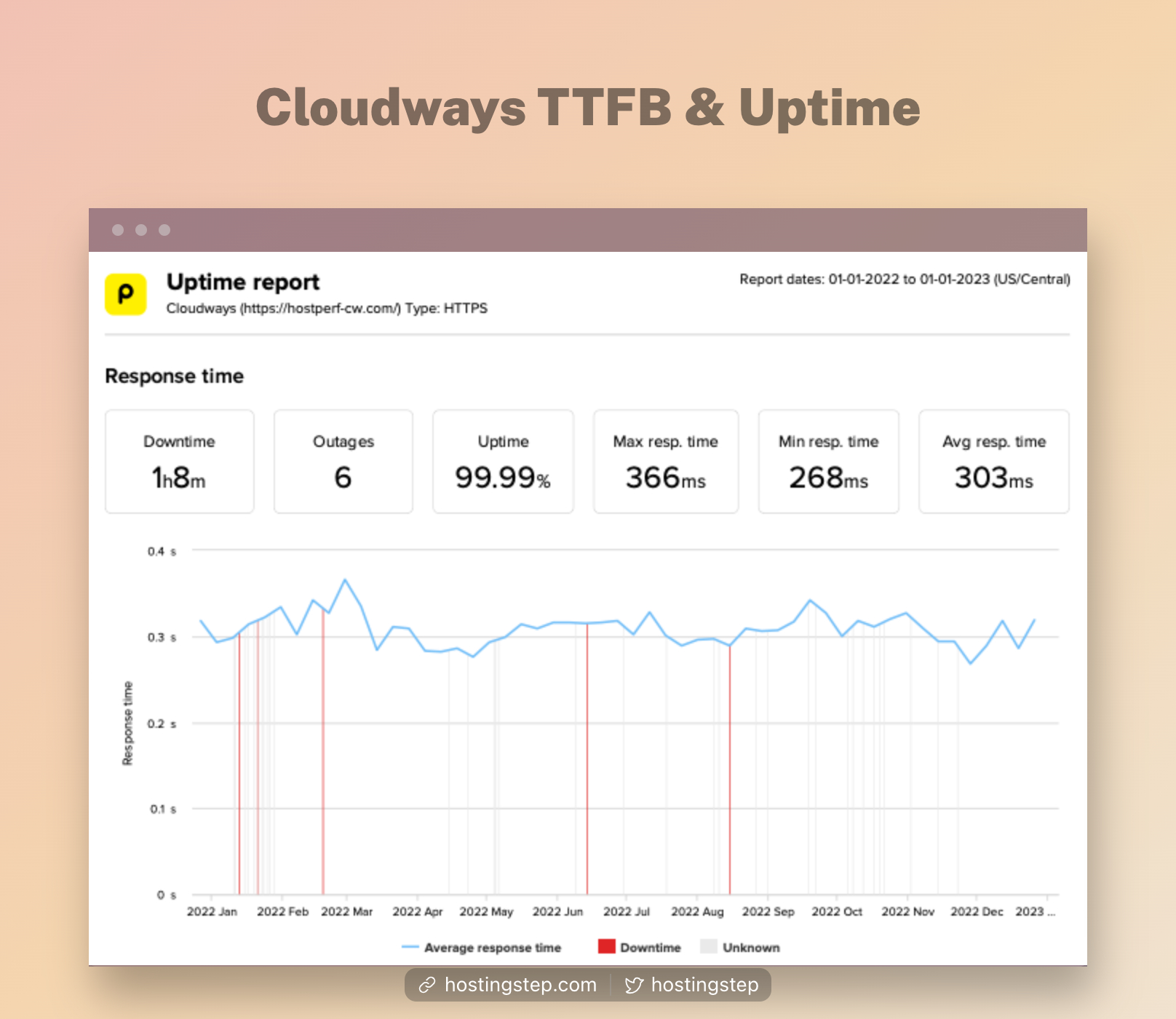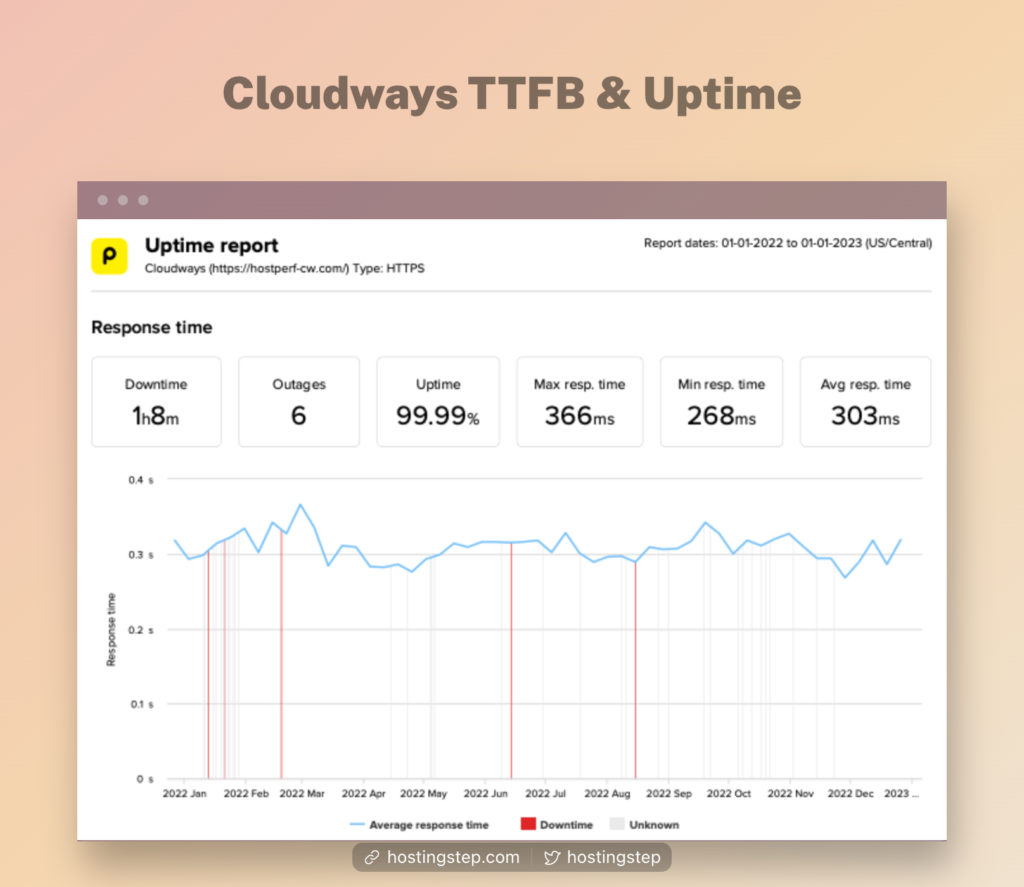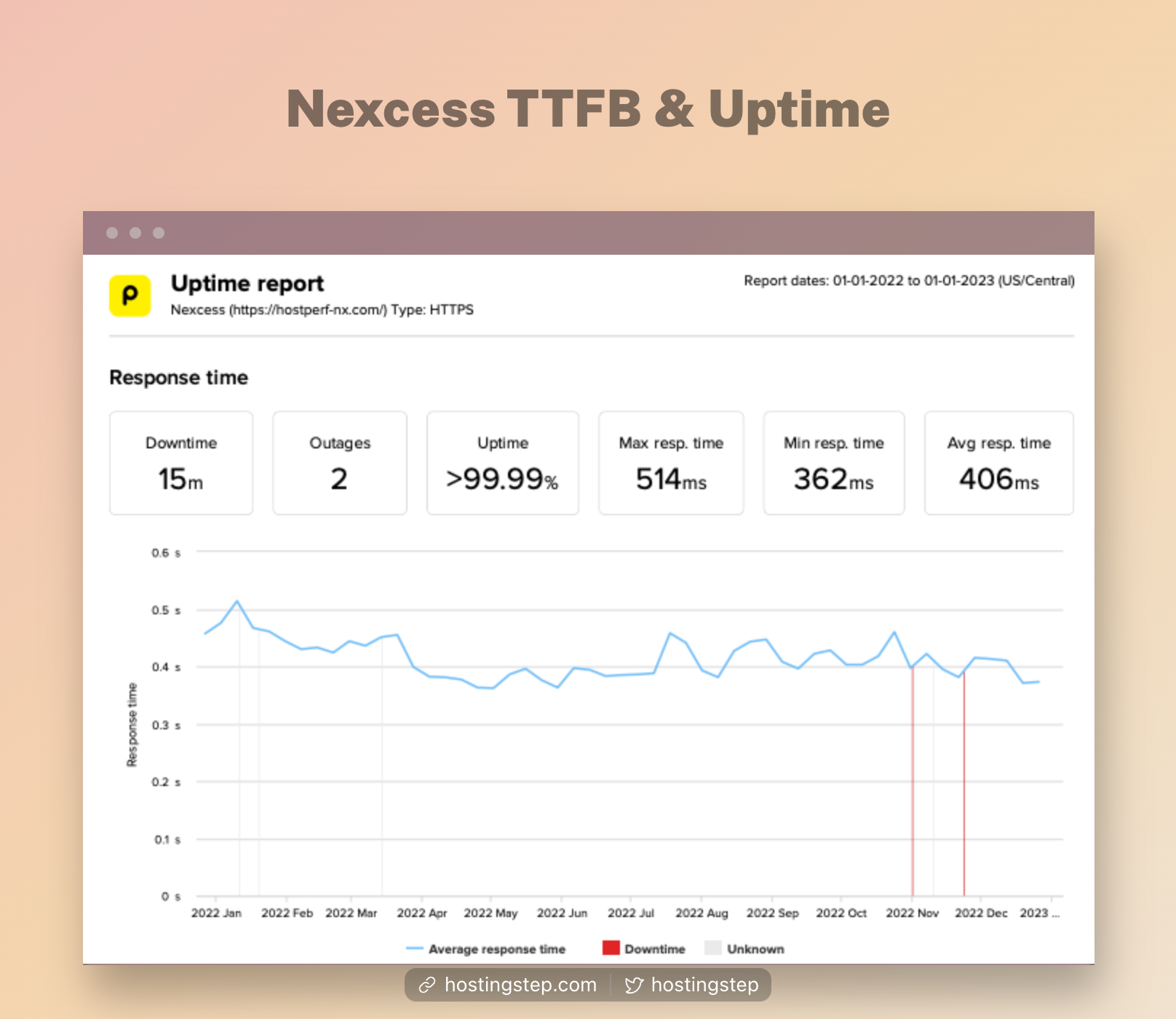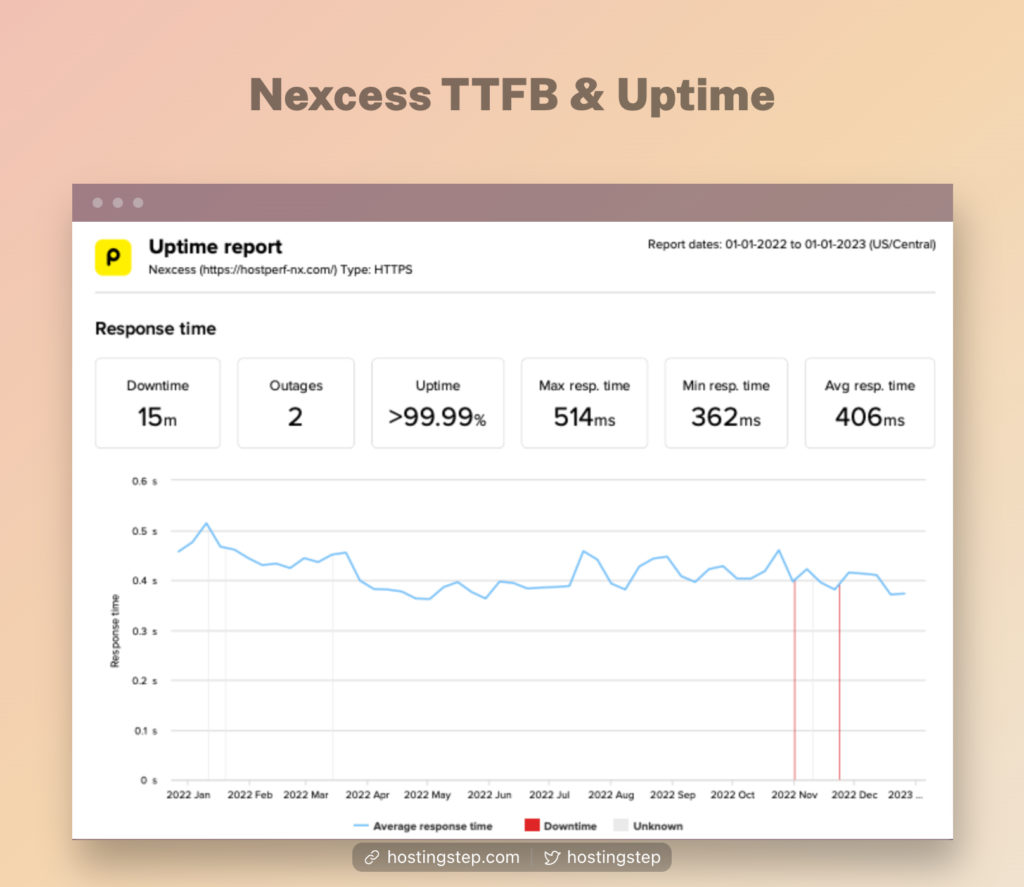 2. Uptime
It is essential to check the uptime of the two services to understand how reliable they are, and I tested the uptime of my sites hosted with the two services over four months.
My Nexcess site had an uptime of 100%, while my Cloudways site had an uptime of 99.99%. Both seem to be reliable enough. However, Nexcess has slightly better uptime than Cloudways.
3. Load Testing
Load testing is another highly effective way of checking hosting services' performance. My Nexcess site recorded
76 ms in the Clients Per Test (1000 Clients in 1 minute),
69 ms in the Maintain Client Load (500 Clients in 1 Minute), and
398 ms in the Maintain Client Load (1000 Clients in 1 Minute).
My Cloudways site recorded
10 ms in the Clients Per Test (1000 Clients in 1 minute),
16 ms in the Maintain Client Load (500 Clients in 1 Minute), and
298 ms in the Maintain Client Load (1000 Clients in 1 Minute).
Hence, you can see that the load testing results for Cloudways look comparatively better than Nexcess.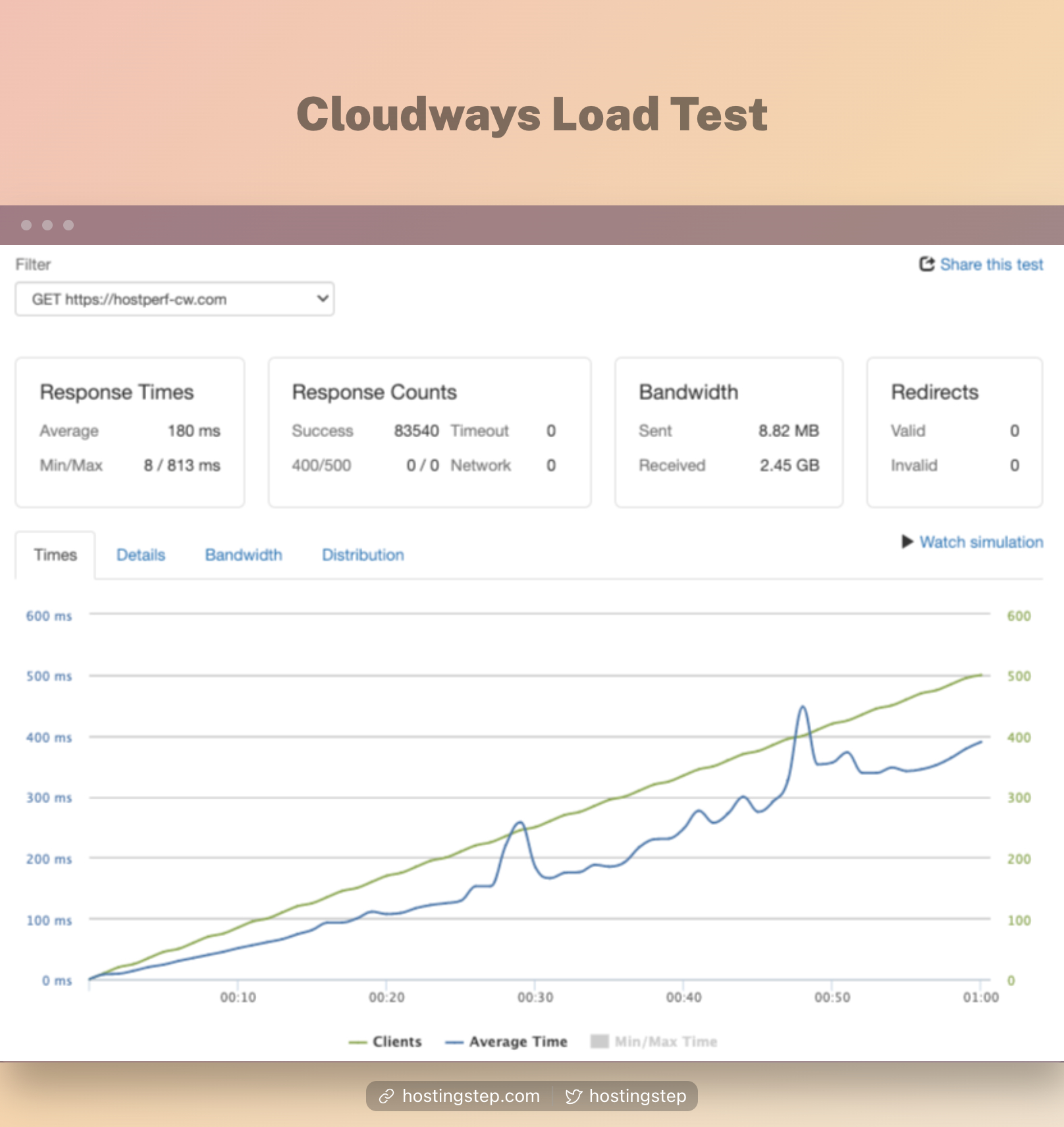 Modified
Original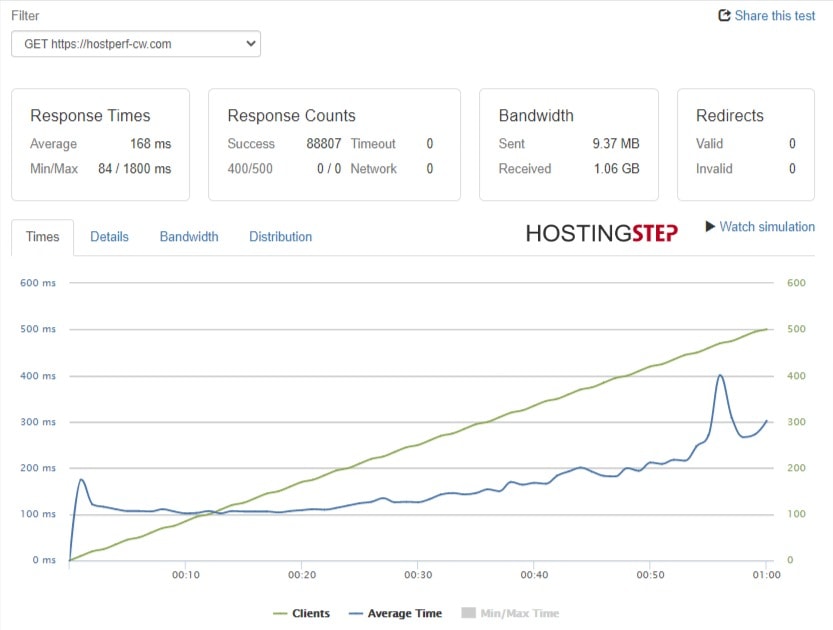 Modified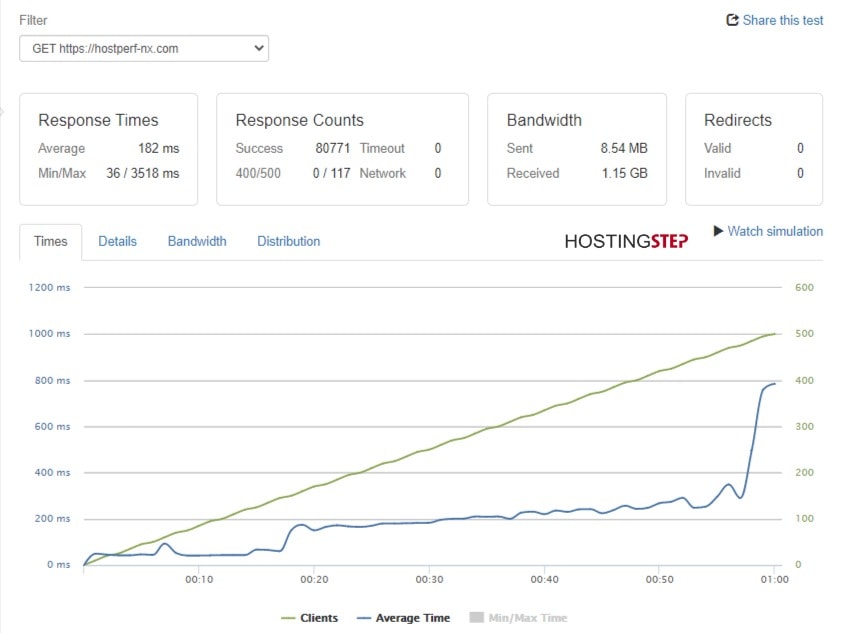 Original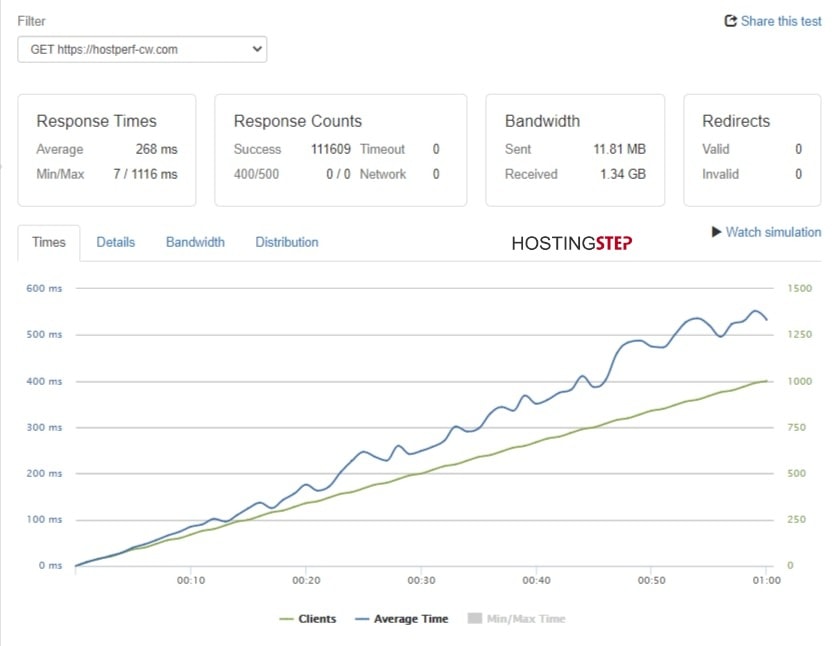 Modified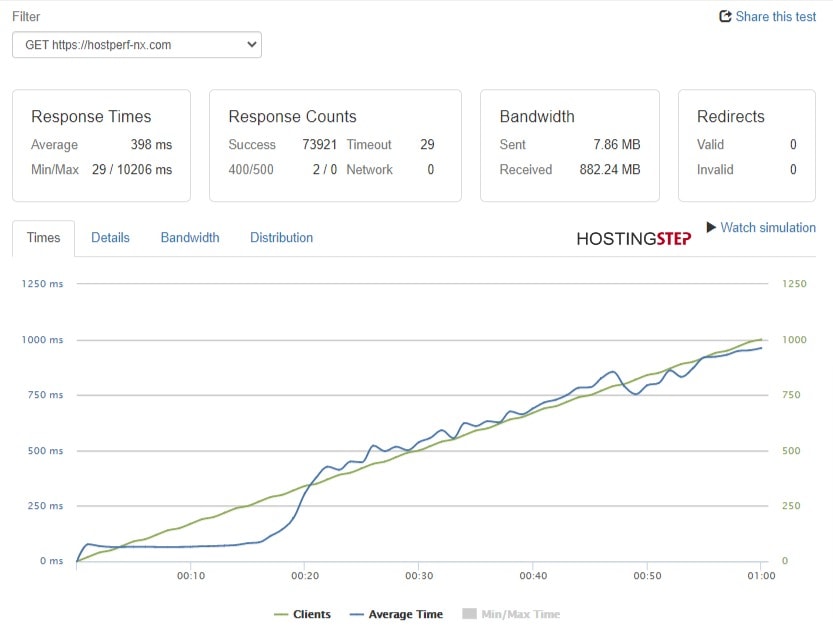 Original
4. Core Web Vitals
For any site that cares to provide its traffic with an excellent user experience, working on the Core Web Vitals can be very effective.




As I tested the Core Web Vitals of the two services, my Nexcess site had a
'Largest Content Paint' of 0.654 s,
a 'Total Blocking Time' of 0 s, and
a 'Cumulative Layout Shift' of 0.
In contrast, my Cloudways site had
a Largest Contentful Paint of 0.583 s,
a Total Blocking Time of 0 ms, and
a Cumulative Layout Shift of 0.
Hence, Cloudways has better Core Web Vitals than Nexcess.
5. Global TTFB
To check how fast the two hosting services load in different global locations, I tested the TTFB of the two services by pinging them from ten other international locations. My Nexcess site had done well in all the locations except for Sydney wherein the TTFB was more than a second. Nexcess had an average TTFB of 544.15 ms.
However, Cloudways recorded an even better TTFB in all ten global locations. The TTFB was exceptionally good in Frankfurt, Amsterdam, London, New York, Dallas, and San Francisco. The host had an average TTFB of 390.15 ms. You can see that Cloudways has better Global TTFB than Nexcess.

Modified

Original
Nexcess Vs. Cloudways: Features
1. Data Center Locations
Paying close attention to the data center locations of the hosting services is a good practice since you must strive to host your site from the nearest server to your target audience. Nexcess has data centers in 8 locations across North America, Europe, and Asia-Pacific.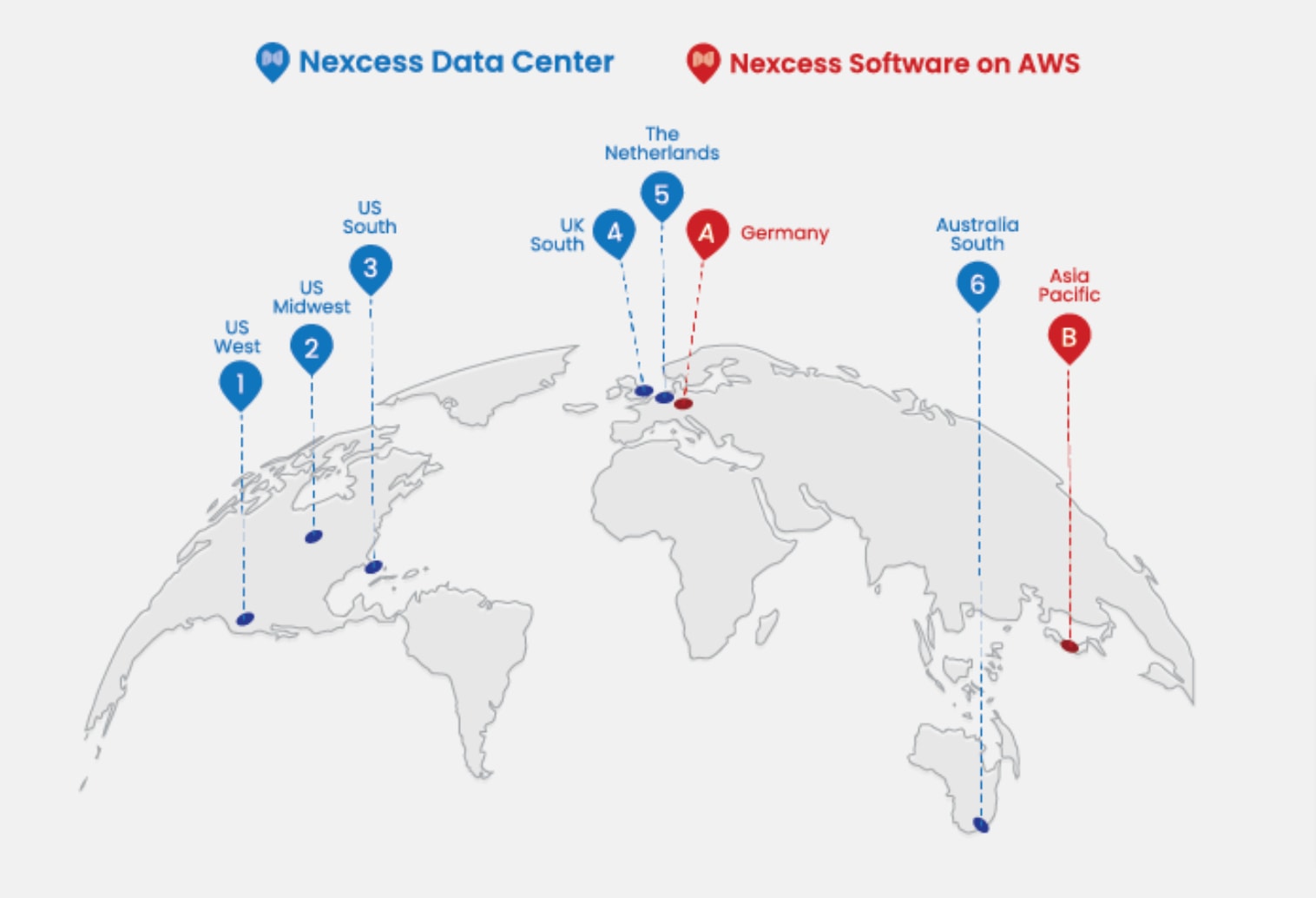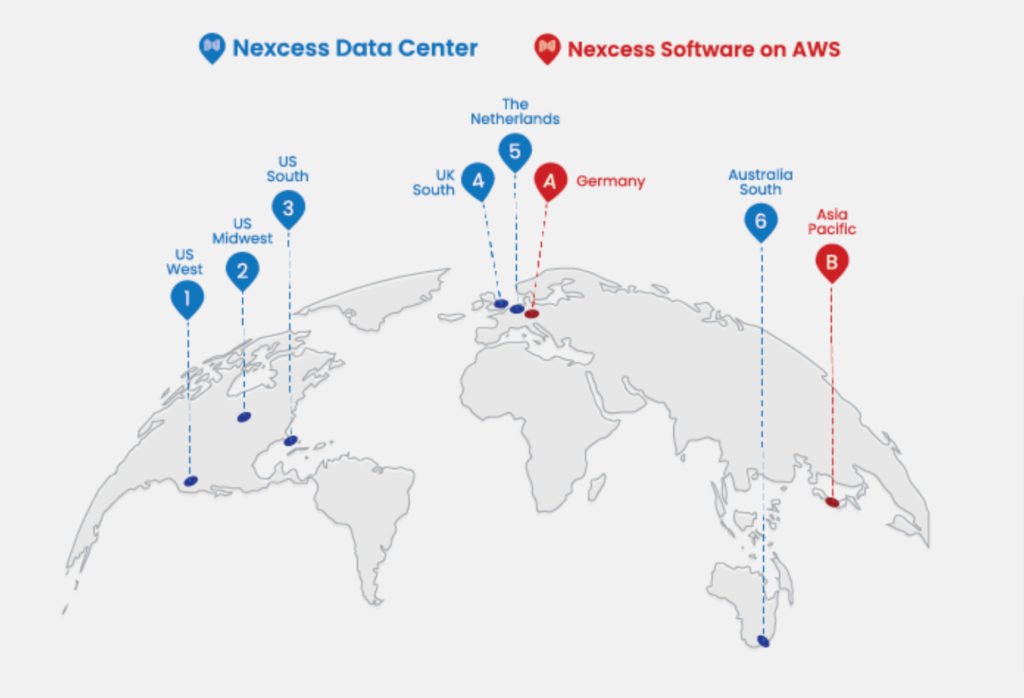 However, Cloudways has over 65 data center locations across the globe. This means you have more server locations to choose from and can easily find your desired data center location.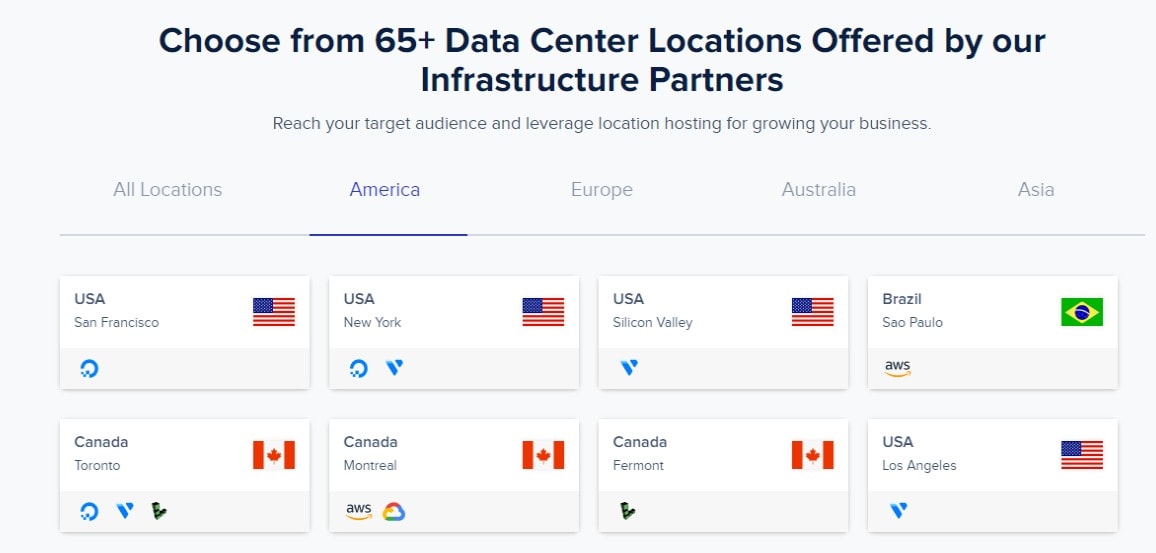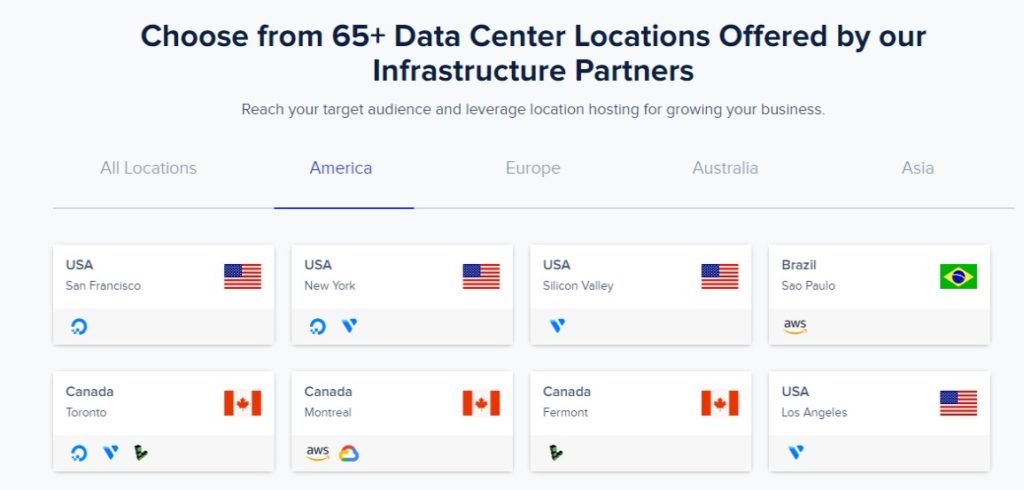 2. Control Panel
Control Panel plays a huge role in web hosting and should be easy to use for faster access to essential files and options you may need to manage your hosting account. The control panel is super easy to use, and users can access Email, MySQL, htaccess, Firewall rules, Cron jobs, Backups, Statistics, and more from one place. The Nexcess control panel is called Client Portal, a custom control panel.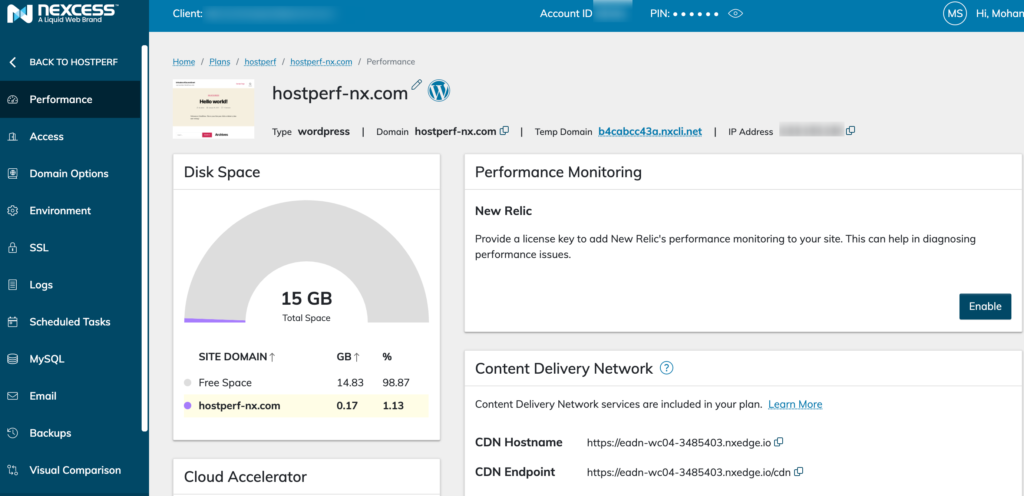 Cloudways uses a custom control panel with a spotless interface. The control panel contains all the essential features comprising server monitoring, a Free built-in cache plugin, 1-Click CDN, server cloning, staging URL, and team collaboration.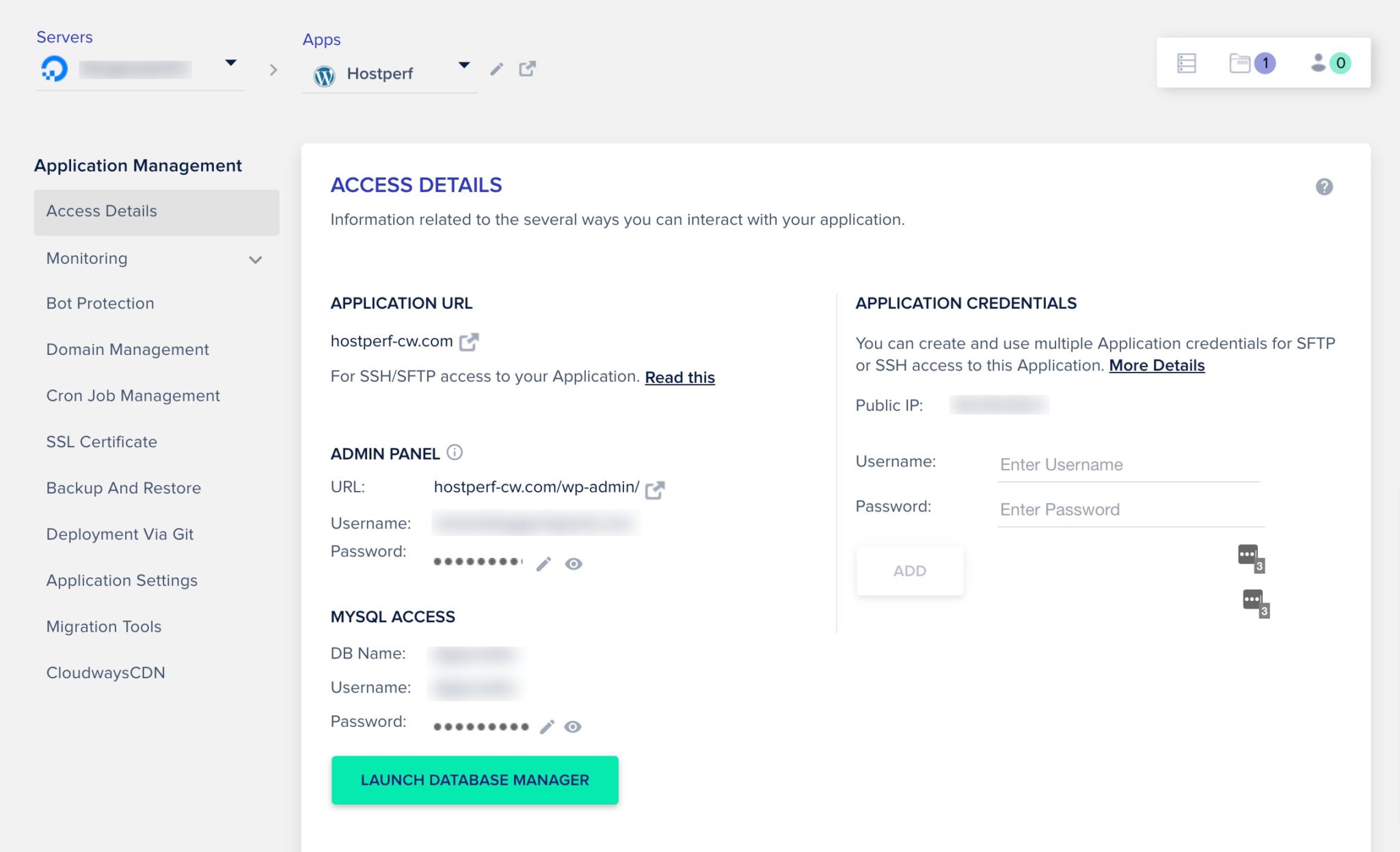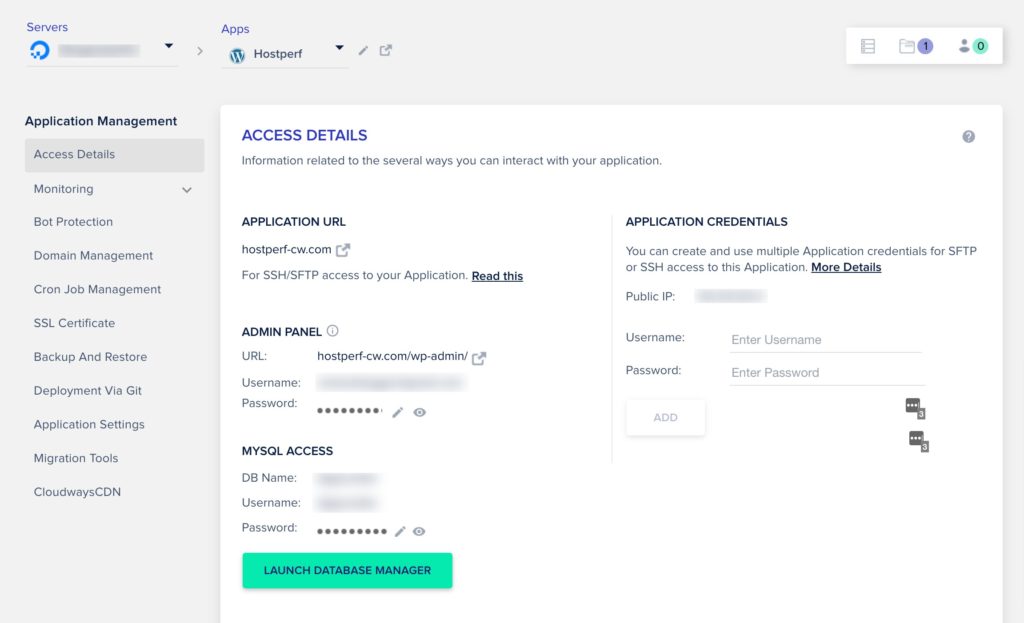 3. CDN
Websites rely a lot on CDNs for faster content delivery, and most major hosting companies offer this feature for free. Nexcess is no different and offers free CDN on all plans. Nexcess in-built CDN or the Edge CDN offers sites exceptionally fast loading by caching the most frequently accessed files. Besides, it uses its vast global network to deliver content from the closest location.
Cloudways also has a built-in CDN which StackPath powers. However, unlike Nexcess, Cloudways doesn't offer a free CDN, and the host charges $1 for every 25 GB bandwidth. Hence, this gives Nexcess a leading edge over Cloudways for sure.
4. Staging
Staging is a valuable feature that helps you test various modifications on a staging site before deploying them on your live site. Staging in Nexcess is just a matter of one click. Nexcess 1-Click Staging allows you to test changes quickly and deploy final changes to the live site.
Even Cloudways comes with a free Staging feature on all plans. The staging process is straightforward in Cloudways, from creating a staging site to pushing the changes to the live site.
5. Backups
Backups play a crucial role in hosting; without a proper backup, you may lose your website files at any time. As far as the backup system in Nexcess goes, it is pretty reliable, with free automated daily backups stored for 30 days on the off-server.
The backup system in Cloudways is equally robust, with an automated daily backup stored to an external storage network. However, unlike Nexcess, Cloudways does offer the automated daily backup feature for free. The host charges g $0.33 per GB of backups and an additional price for more than 1 GB of backups.
6. Security
It is wise to check the security features of a hosting service before choosing it. Nexcess has a rock-solid security system, with iThemes Security Pro for free on all plans alongside constant server monitoring.
Cloudways has an extremely tight security system and advanced features such as dedicated firewalls, Let's Encrypt SSL, IP Whitelisting, Regular Security Patching, Two-Factor Authentication, Bot Protection against DoS, and brute force. Hence, both are pretty reliable in terms of security.
7. Support
Technical difficulties are pretty common in hosting. However, you don't have to be stuck as long as you have a reliable 24×7 support service to help you. Nexcess has a speedy and friendly support service through 24×7 live chat and phone backed by knowledgeable executives.
Cloudways also has a reliable and experienced support team to address customer queries and issues through 24×7 live chat and ticketing. Besides, the host has advanced and premium support add-ons for customers who need even faster assistance.
8. Discount
Through Cloudways Promo Code, you can claim $25 free credits for the first month. Be it Digital Ocean or Vultr; the discount will be applicable. With the Nexcess Coupon code, you can get 50% off the first six months for a limited time. Considering deals, Nexcess is better.
Cloudways Vs Nexcess – Concluding:
I tried my best to provide you with good clarity on the two services, and I am sure you have gained enough knowledge about the two services now. Even though there is no denying that both Nexcess and Cloudways are reliable services, there are places where one seems to have a leading edge over the other.
Hence, you have to choose wisely between the two services, depending on what you need the most for your project. Besides, you can always go through the different plans of whichever service you choose and look for the ideal plan for your project.