ChemiCloud Vs Bluehost
ChemiCloud Vs Bluehost Overview
ChemiCloud is a reliable web hosting provider that began its journey in 2016. ChemiCloud hosting includes 8 different global locations, Free Domain, unlimited Site Migration, Cloudflare Railgun, reasonable renewals, consistent uptime, and amazing speed.
Bluehost started in 2003 and is one of the oldest hosting companies. Bluehost is also a recommended name by WordPress.org. All Bluehost plans come with advanced and dedicated features such as resource protection, high scalability, Let's Encrypt SSL Certificates, SSD Storage, and more.
The service has many advanced add-ons too that customers can use for extended functionalities as Multi-Server Management, Access Control, Content Delivery Network, SiteLock, Domain Privacy, CodeGuard, Spam Protection, and more.
ChemiCloud Vs Bluehost – Uptime & Speed
For a hosting service to be reliable, it is important for one to have a decent uptime and speed. I bought hosting from both the companies to host a demo site on both the platforms.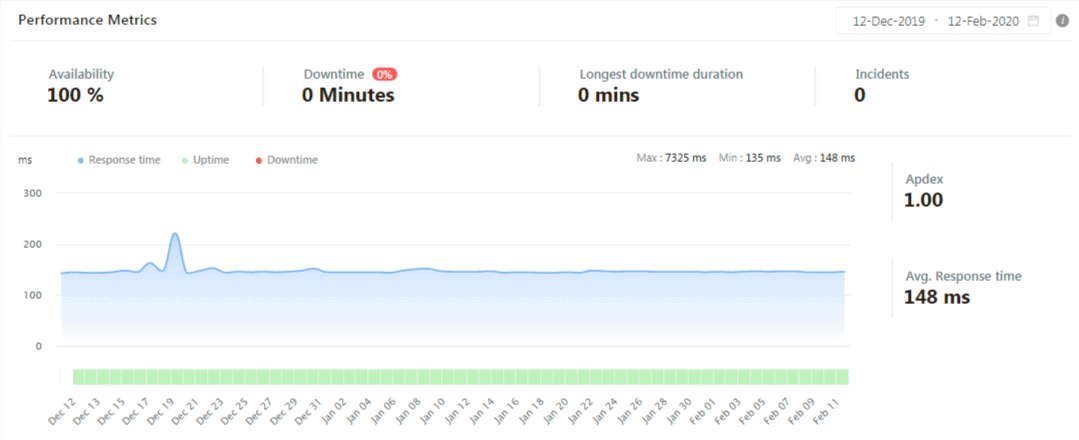 I tested the speed and uptime of both the sites using my premium tools for 7 months and the results have been astonishing. While I found Bluehost to have a speed of 450ms and an uptime of 99.99%, I found my ChemiCloud site with a speed of 150ms and 99.99% uptime.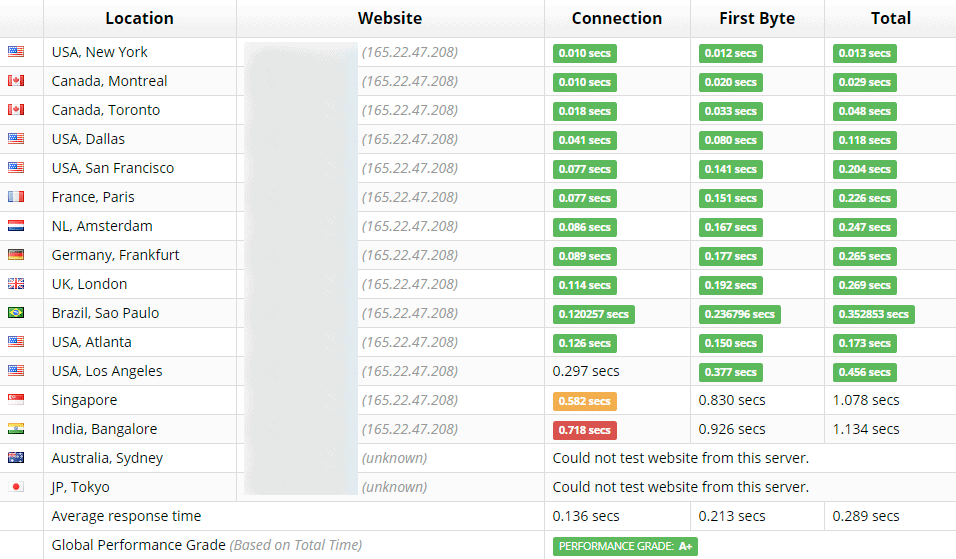 Although my Bluehost site has performed brilliantly too, my ChemiCloud site is the winner in terms of speed backed by advanced technologies such as LiteSpeed Caching, PHP7, HTTP/2, CDN, SSD drives.
ChemiCloud Vs Bluehost Features
Customers will get a Free Domain forever on every ChemiCloud plan and the host would also renew the domain for free. This is undoubtedly a useful feature from the perspective of cost as this will reduce the site maintenance cost to a large extent.
However, this does not entirely hold true for Bluehost as the company offers you a Free Domain only for the first year and after that, you would have to renew it every year by paying the renewal charge.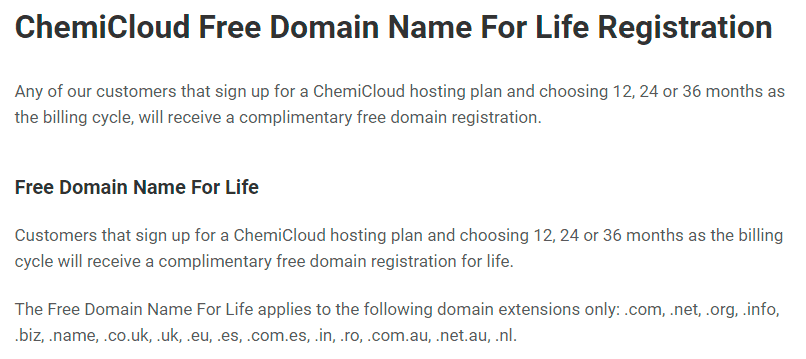 ChemiCloud security is pretty robust and it includes constant monitoring of server, Firewall custom rules, traffic encryption with Let's Encrypt SSL certificate, Daily backups.
Bluehost emphasizes equally on security and offers Free SSL Certificate to encrypt the traffic. Resource protection minimizes risks in shared servers. SiteLock largely keeps the site secure by detecting and resolving many vulnerabilities. This will eventually protect the site  against malware attacks in real-time.
Domain privacy & protection keeps your personal information safe from the spammers' prying eyes. With CodeGuard, you don't need to ever worry about your site backups as once you enable this feature, it will work behind the scenes and take daily backups as well as keep it extremely simple for you to restore any of the saved versions anytime you want.
Apart from that, Bluehost has more security features like Unique IPs and Spam Protection.
Site Migration with ChemiCloud is absolutely simple and hassle-free since everything involved in the process is taken well care of by the experts.
This is the reason that there is not even the slightest chance of any downtime during the process. Most importantly, Site Migration is absolutely free of any charge in ChemiCloud.
Bluehost has a different approach to Site Migration. Customers can migrate their websites using Bluehost FTP and for that, Bluehost won't charge you a single penny. However, the moment you need professional assistance, you would need to pay a professional fee of $149.99. This covers up to 5 sites and 20 emails.
This gives ChemiCloud a leading edge over Bluehost. Check more on ChemiCloud Reviews
ChemiCloud Vs Bluehost Pricing
Pricing is certainly a very important aspect and to test the pricing aspect, we have to consider a few other things than just the buy price. One is the renewal price.
If we consider the starter plan, ChemiCloud offers it for $3.95 per month with a renewal price of $7.90 per month. Bluehost offers it for the same price and almost, for the same renewal price which is $7.99.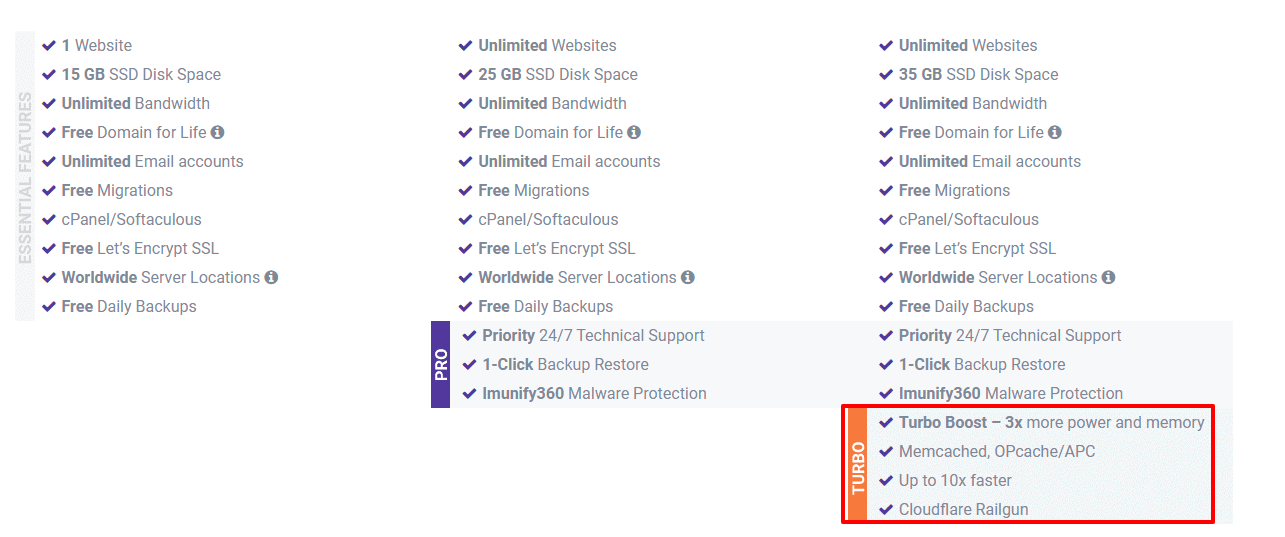 Now, here comes the actual comparison and this will be in terms of resources.
While Bluehost offers 50 GB SSD Storage, ChemiCloud gives you just 15 GB SSD Storage.
However, many important features that are free in ChemiCloud aren't really free in Bluehost and you may have to buy them as add-ons.
Some of them are like SiteLock for $24.99/year, Site Migration Professional assistance for $149.99, CodeGuard basic for site backups for $2.99/mo, and more. ChemiCloud offers all these features for free.
Although ChemiCloud provides customers with less SSD Storage than Bluehost but considering the fact that many important features for which customers would need to pay in Bluehost are offered for free in ChemiCloud makes ChemiCloud the clear winner.
ChemiCloud Vs Bluehost Locations
ChemiCloud has an advantage over Bluehost as ChemiCloud has more data center locations than Bluehost.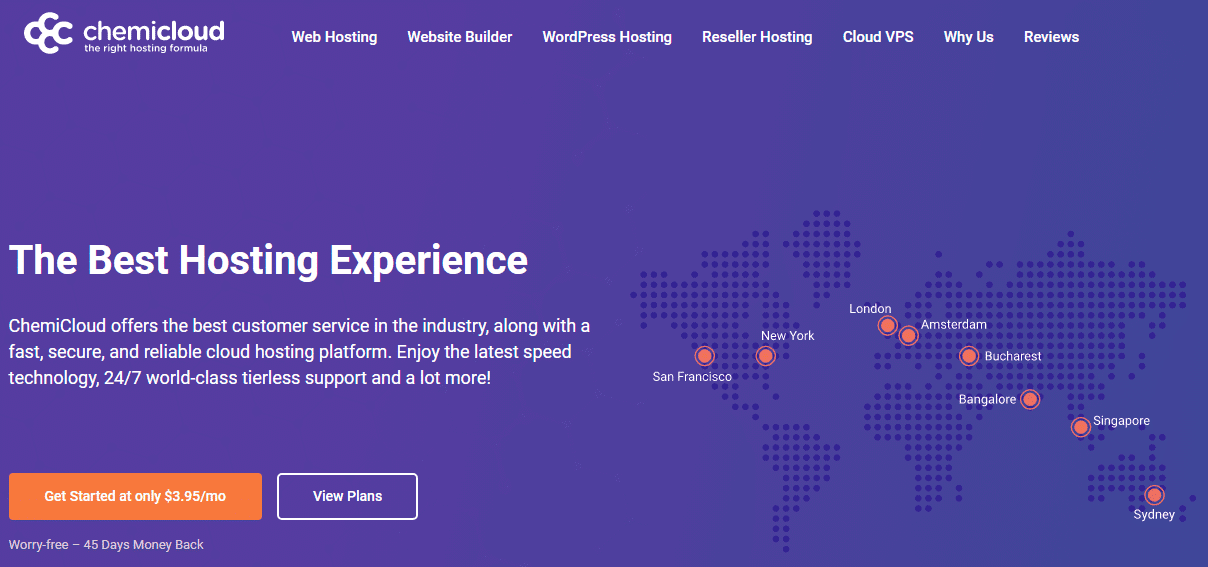 While Bluehost has 6 data center locations comprising Provo (USA), Orem (USA), Mumbai (India), London (UK/Europe), Hong Kong (China), and Shanghai (China), ChemiCloud has 8 data center locations that include San Francisco, New York, London, Amsterdam, Bucharest, Bangalore, Singapore, and, Sydney.
ChemiCloud Vs Bluehost Support
Support is pretty reliable with ChemiCloud and customers are assisted 24×7 through Chat, Phone, Tickets, and Email. Bluehost support has also done an amazing job of assisting customers duly and proficiently through phone, chat, and email over many years now.
ChemiCloud Vs Bluehost User Experience
User experience is brilliant with ChemiCloud with exceptional ease of managing your site from setting up your website to managing the other aspects of your account.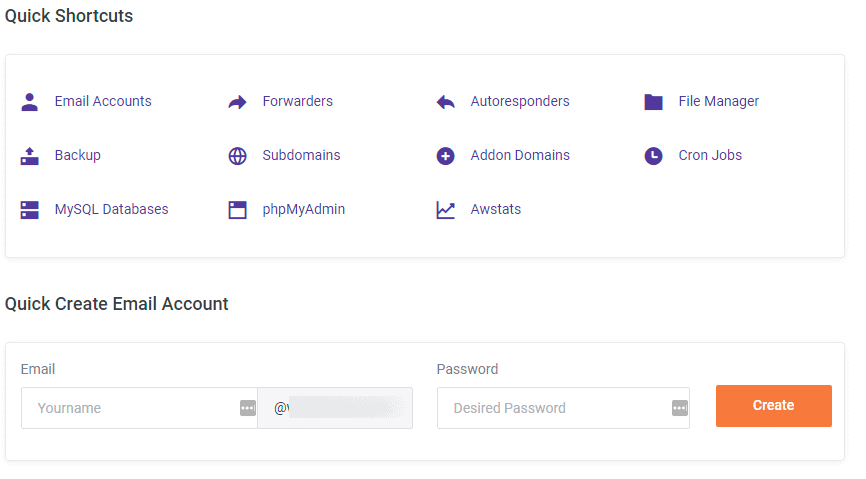 To make things even easier, the company provides customers with a mobile-friendly client area that you can access right from your phone with the greatest ease for doing important things such as registering a domain, viewing the analytics, contacting the support.
Bluehost offers a decent user experience too, and this is a reason behind its being a recommended name by WordPress.org and its popularity among the customers. Having said that, the Bluehost user experience may not be as good as that of ChemiCloud.
Concluding
Though ChemiCloud is a new name in the industry, it already got the vibe to compete with big brands and this post is an example on how good the performance and support when compared to Bluehost.
On the other hand, Bluehost is growing in different directions with newly revamped WordPress dashboard and improved plans with the detailed specification, thus the company is getting back some of its lost form.
Finally, it's up to you to choose the best one. If you are low on budget, go with ChemiCloud since it offers free domain name for a lifetime and go with Bluehost if you are looking for better US-based services.