FastComet Vs A2 Hosting Compared (2020)
Although there is no denying the fact that there are a lot of great Web Hosting companies around, both FastComet and A2 Hosting have largely proved themselves as two of the most promising Web Hosting companies over the years.
Here is our short and crisp comparison of the two companies and we can say A2 Hosting is the clear winner.
Where FastComet Scores better: 11 global data centers.
Where A2 Hosting Scores better: Speed, uptime, discounted stater price & affordable renewal pricing, free Cloudflare railgun optimization ($20/mo. if you buy separately), anytime money back guarantee, DDos Protection, unlimited SSD space and many more.
This is the reason that making a difference between these two great performers is certainly not an easy job. However, I have my demo sites hosted on both platforms as a part of my testing.
As I tested the various aspects of these two companies, I have come to come interesting conclusions and there are certainly a few differences that you need to be aware of before you actually choose one of these two.
Note: The comparison between A2 Hosting Vs FastComet is based on the data we obtained by testing their servers for the last 40 months and here are review posts
https://hostingstep.com//hosting-reviews/fastcomet/
FastComet Vs A2 Hosting: Overview
A2 Hosting started back in 2001 and since then, it has done an excellent job by providing users with technologically advanced yet friendly Web Hosting solutions. Also, it is one of those Web Hosting providers that offer an extremely blazing fast speed.
As far as FastComet is concerned, it has been around for the past 9 years now and all along this journey, it has been largely able to prove its expertise and transparency in the industry.
FastComet Vs A2 Hosting: Speed & Uptime
I actually spent many hours monitoring the speed and uptime of my sites hosted on the two platforms. When it comes to speed, A2 Hosting has a lot more to offers with its A2 Optimized WordPress installations.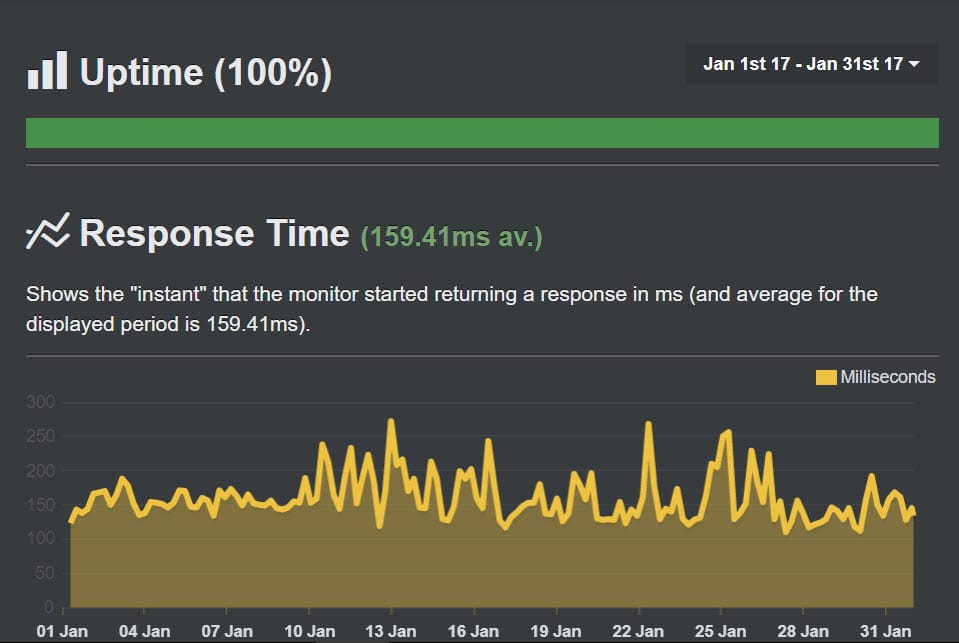 A2 Hosting site loads on an average of 172ms while FastComet takes around 300ms for loading.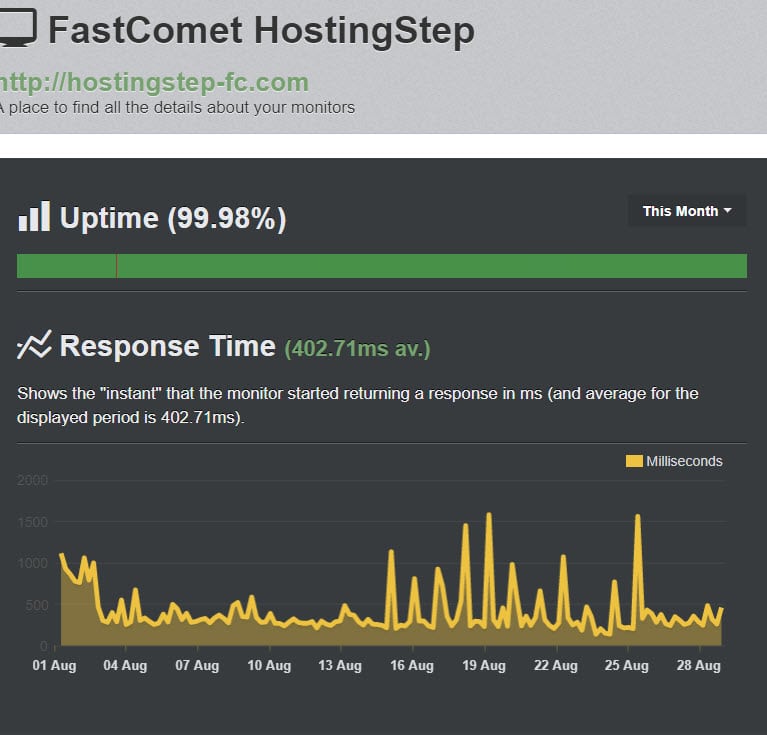 However, A2 Hosting allows users to optimize their site speed even further using the feature called Turbo Server.
Winner: A2 Hosting
FastComet Vs A2 Hosting: Support
I contacted the FastComet Support many times and no matter how big or small my query is I have always found them to be pretty fast and friendly in handling it. This holds true for both live chat and tickets.
A2 Hosting support or the Guru Crew support may not be as fast as the FastComet Support but it certainly has exceptionally knowledgeable executives to assist you with your every query or technical difficulty. Just like FastComet, A2 Hosting offers support via live chat, phone, and tickets.
Winner: FastComet
FastComet Vs A2 Hosting: Data center locations
FastComet provides users with 11 data center locations to choose from and it includes Chicago, Dallas, and Newark in the USA, Frankfurt, London, and Amsterdam in the Europe and Singapore and Tokyo in Asia.
However, A2 Hosting has only 3 data center locations to offer Michigan in the USA, Amsterdam in Europe, and Singapore in Asia.
Winner: FastComet
FastComet Vs A2 Hosting: Pricing
When it comes to pricing, FastComet allows to start for as low as $3.95/mo while A2 Hosting lets you start for as low as $3.92/mo. The difference gets more apparent when it comes to the renewals.
While FastComet comes high with renewal price, the renewals in A2 Hosting is comparatively cheaper for unlimited sites hosting plans.
While FastComet unlimited website hosting plan has $14.99/month as renewals, A2 charges less as $9.99/month.
Winner: A2 Hosting
Conclusion
As far as the service quality is concerned, both the Web Hosting companies are undoubtedly brilliant. However, the actual difference can be seen in terms of pricing.
A2 Hosting is pretty fastest yet comes with affordable price tag. Apart from it, I love A2 Hosting free Cloudflare Railgun optimization on their Turbo plan.