FastComet Vs InterServer Compared (2019)
Choosing the most suitable web hosting company for your purpose is certainly a difficult job especially if you are pretty new to it. A lot of people actually get pretty much locked away when it comes to choosing between two Hosting giants, FastComet and InterServer.
As far as the role in Web Hosting so far is concerned, both the hosting companies had an outstanding contribution to the Web Hosting industry so far. It is pretty usual to be not able to decide between the two Hosting companies.
However, it can be decided only after proper testing of both the web hosting service. Hence, I bought a hosting account from both the hosting companies and hosted a demo site on both the platforms to monitor the performance.
Reading this post till the end will certainly help you reach a perfect decision.
FastComet Vs InterServer: Overview
FastComet started back in 2012 when Web Hosting was already quite popular and extensively used. It actually had an advantage to a certain extent as you can see the reviews. However, InterServer is much older as a hosting company and it started way back in 1999.
It certainly is one of those hosting companies that played a huge role in making web hosting a lot popular simpler.
FastComet Vs InterServer: Speed & Uptime
Do not take anyone's word when it comes to speed and uptime without testing it on your own. I never rely on words. I always prefer testing it and finding out on my own as to how good the speed and uptime of a certain hosting company is.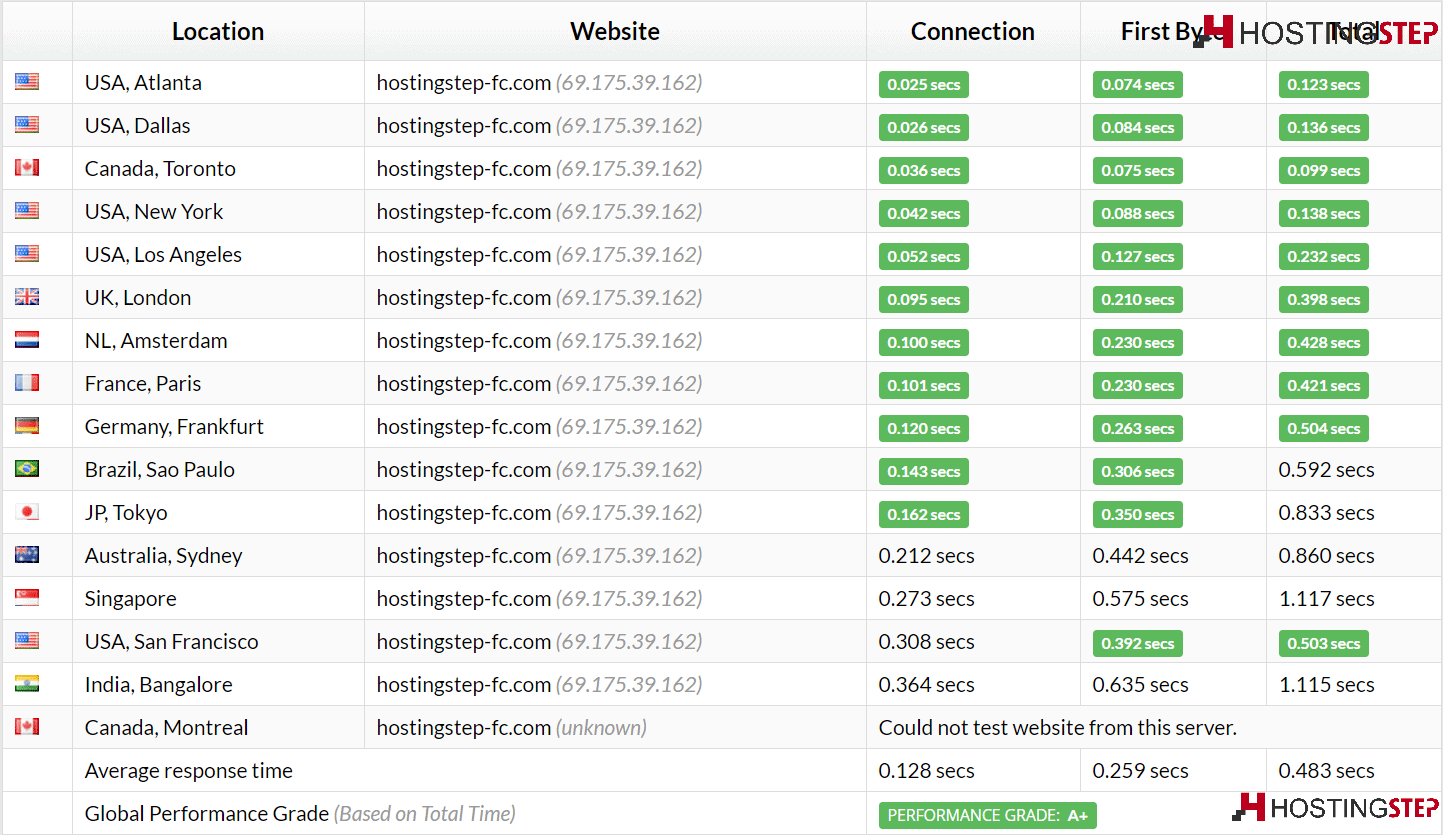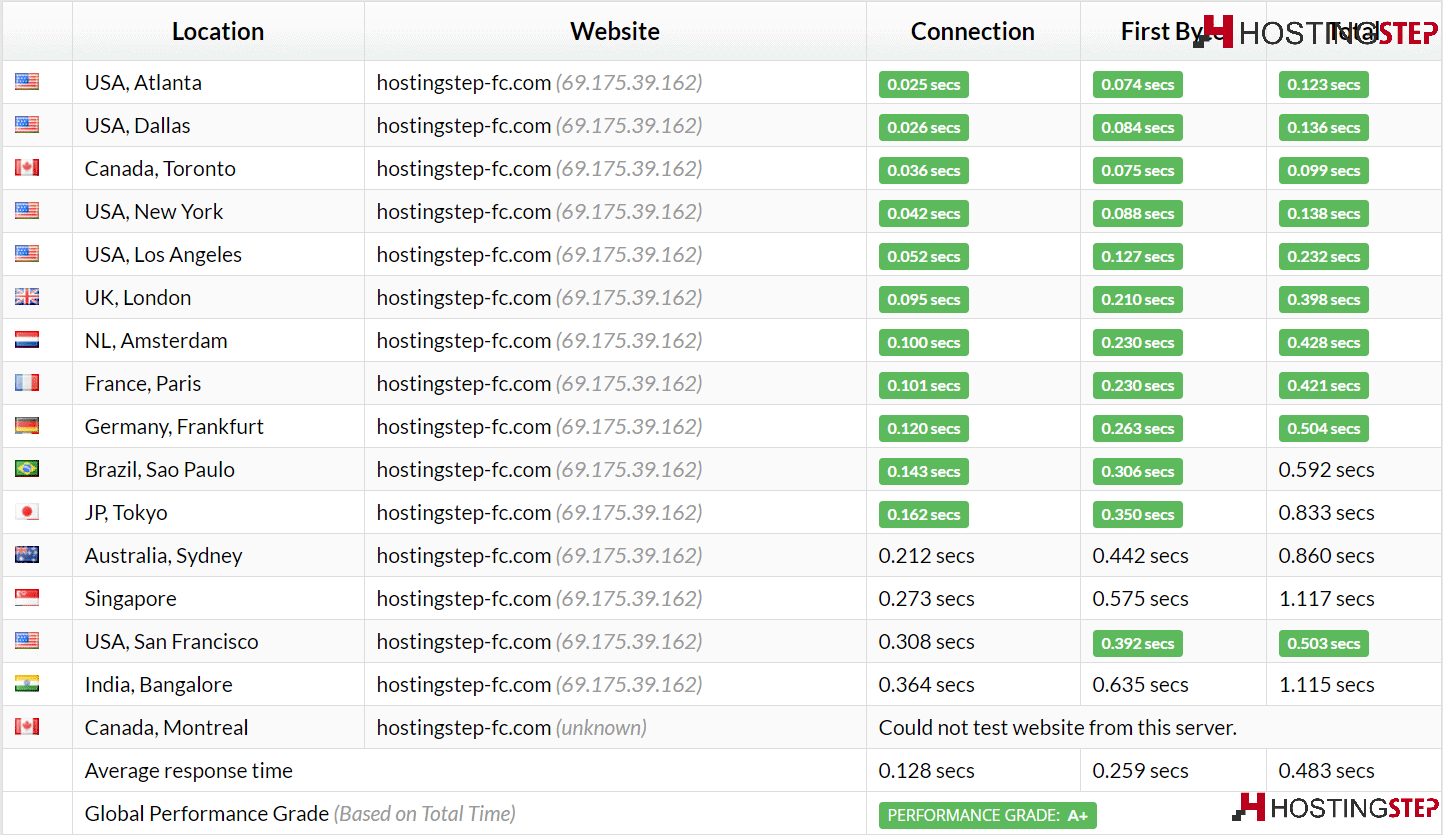 Hence, I monitored the performance in terms of speed and uptime of both the sites for many hours. While the demo site hosted with InterServer had a speed of 380ms and an uptime of 99.97%, the FastComet demo site had a speed of 286ms and an uptime of 99.97%. So, obviously, FastComet sites are faster than the InterServer sites.
FastComet Vs InterServer: Support
Both InterServer and FastComet provide users with support through phone, email and live chat. However, InterServer support has not been able to impress the users and in fact, has performed terribly bad over the past couple of years.
On the contrary, FastComet Support is highly reliable, friendly as well as extremely fast in responding. It holds true for both tickets and live chat. Online InterServer, it takes only a couple of seconds to have an agent over the live chat to discuss any issues with.
Also, they are pretty fast in responding to the queries, requests or issues via tickets.
FastComet Vs InterServer: Data center locations
InterServer has three data center locations comprising Secaucus, NJ (east coast), Secaucus, NJ (Equinix NY4), and Los Angeles, CA (west coast).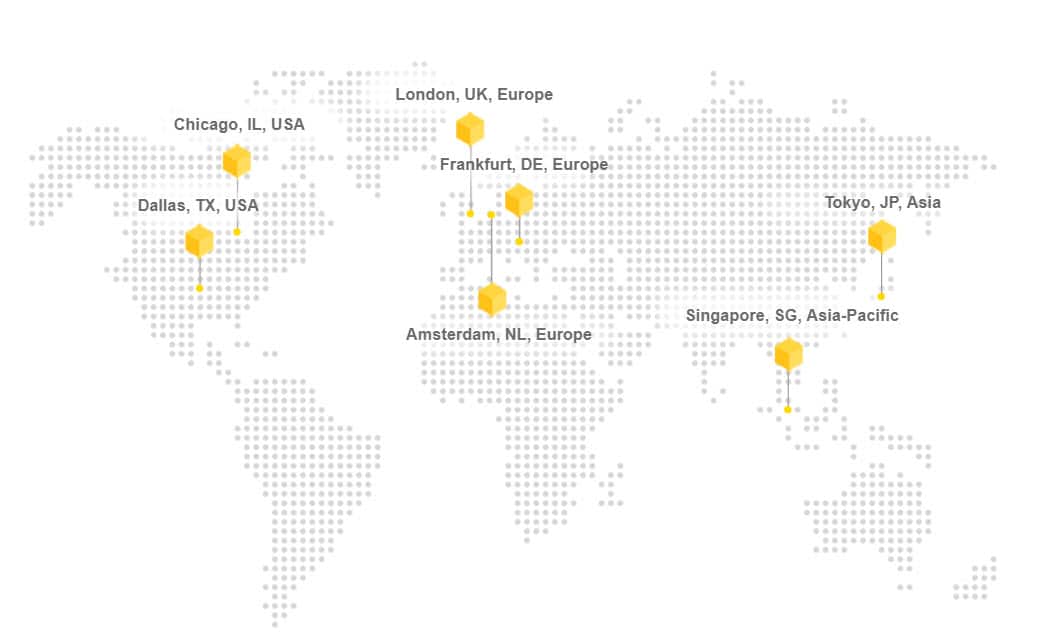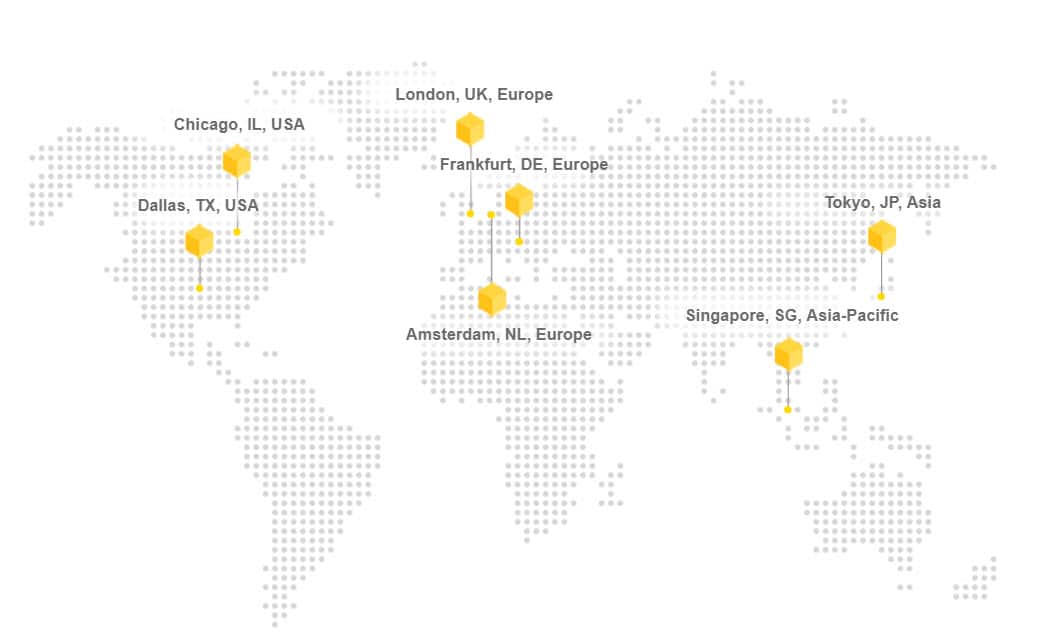 However, with FastComet, you can have as many as 8 data center locations that comprise Chicago (USA), Newark (USA), London (Europe), Singapore (Asia), Dallas (USA), Frankfurt (Europe), Amsterdam (Europe), and Tokyo (Asia). FastComet is certainly the winner here.
FastComet Vs InterServer: Pricing
InterServer pricing is a bit different from that of the other hosting companies. It offers the cheapest option for a month to month billing which is $5 for the lowest plan. However, as you opt for yearly billing or 3 years billing, the price will get even lower with the same renewal.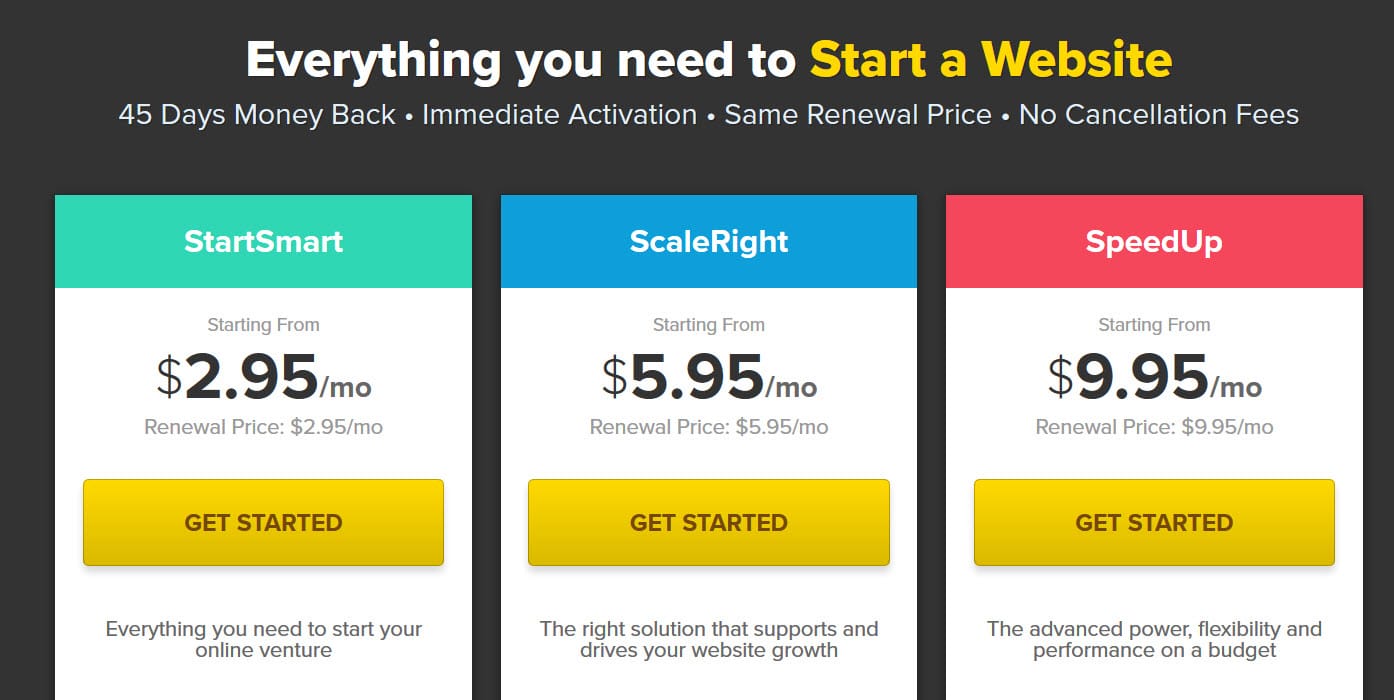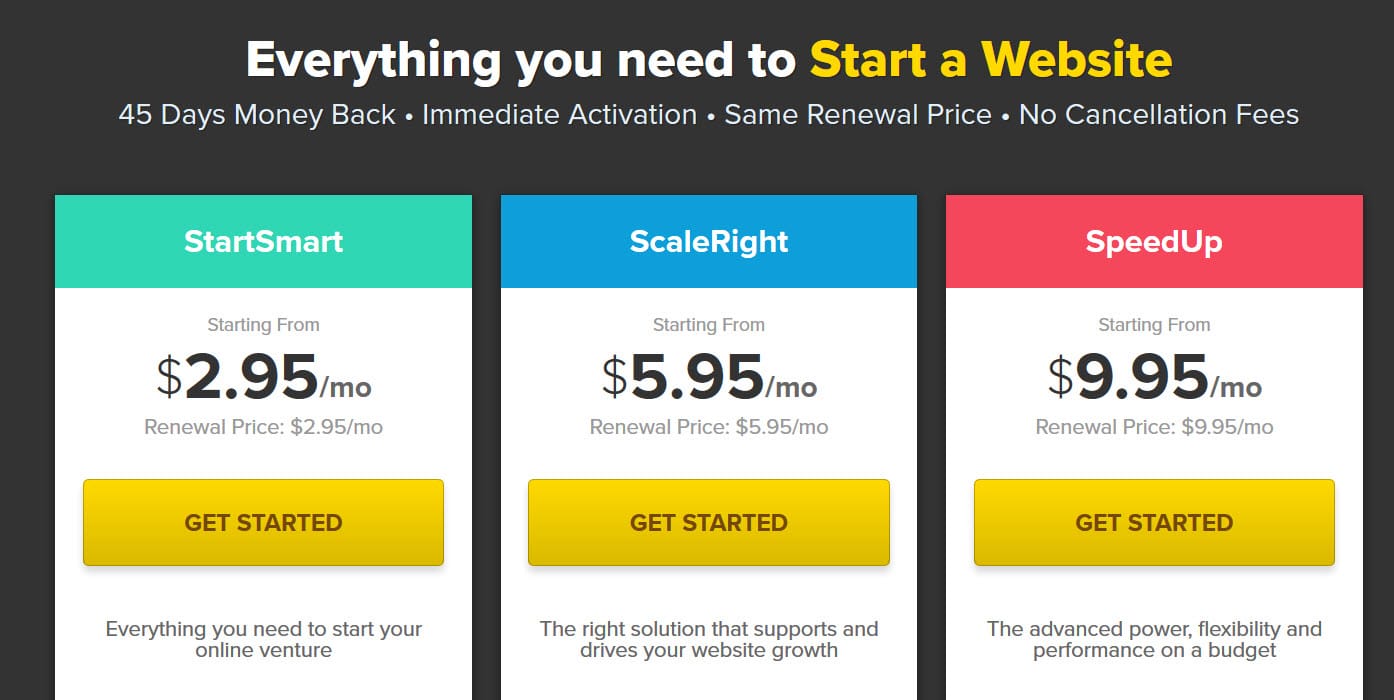 If we consider the same Standard web hosting plan of $5/mo, it becomes $4.50/mo with the same renewal as you choose 1-year billing and it can be further reduced by choosing the 3-year billing. In the case of 3-year billing, the price becomes $4/mo with the same renewal.
FastComet allows you to start for just $2.95/mo with the same renewal price. In addition to that, it offers you a free domain for lifetime. However, for a better hosting experience, I always recommend choosing the ScaleRight plan as it offers more resources and allows you to host multiple websites too.
As far as the pricing is concerned, it certainly is a very reasonable price and every penny spent is worth it as FastComet offers a brilliant service in all aspects leaving no space for any disappointments.
Conclusion
As I compared the two hosting services, I found FastComet with a leading edge over InterServer in almost all the aspects. Although there is no denying the fact that InterServer offers you very transparent pricing almost as FastComet, you need to think twice before you consider InterServer as its Customer Support has badly failed to impress the users over the years.
Also, speed wise, I found FastComet a lot better than InterServer. As far as the uptime is concerned, I experienced a few glitches on my demo site hosted with InterServer but I really had no disappointment in terms of uptime with my site hosted with FastComet.