Is HostGator Down Right Now – HostGator Not Working
If you're wondering whether or not HostGator is down right now, you're not alone. Many users have reported difficulty accessing the site, and it's unclear what the cause is. Is HostGator down for maintenance? Or is there another issue at play? We'll look at the evidence and try to answer that question.
How is HostGator Downtime tracked?
At Hostingstep.com, we deployed a demo site on HostGator USA data centers and monitored the uptime from multiple locations.
Share your thoughts in reviews on HostGator Services. Alternatively, if you're facing slowness in your servers, check our HostGator Slow guide to speed up your WordPress site.
HostGator Uptime History 2022
HostGator Month wise Uptime:
January 2022: 99.99%
February 2022: 99.99%
March 2022: 99.93%
April 2022: 99.92%
May 2022: 99.99%
June 2022: 99.96%
July 2022: 99.90%
August 2022: 99.94%
September 2022: 99.97%
October 2022: 99.85%
HostGator Total Outages 2022
January 2022: 6 minutes (6 outages)
February 2022: 5 minutes (5 outages)
March 2022: 33 minutes (17 outages)
April 2022: 33 minutes (18 outages)
May 2022: 2 minutes (2 outages)
June 2022: 16 minutes (7 outages)
July 2022: 60 minutes (12 outages)
August 2022: 28 minutes (15 outages)
September 2022: 11 minutes (9 outages)
October 2022: 60 minutes (9 outages)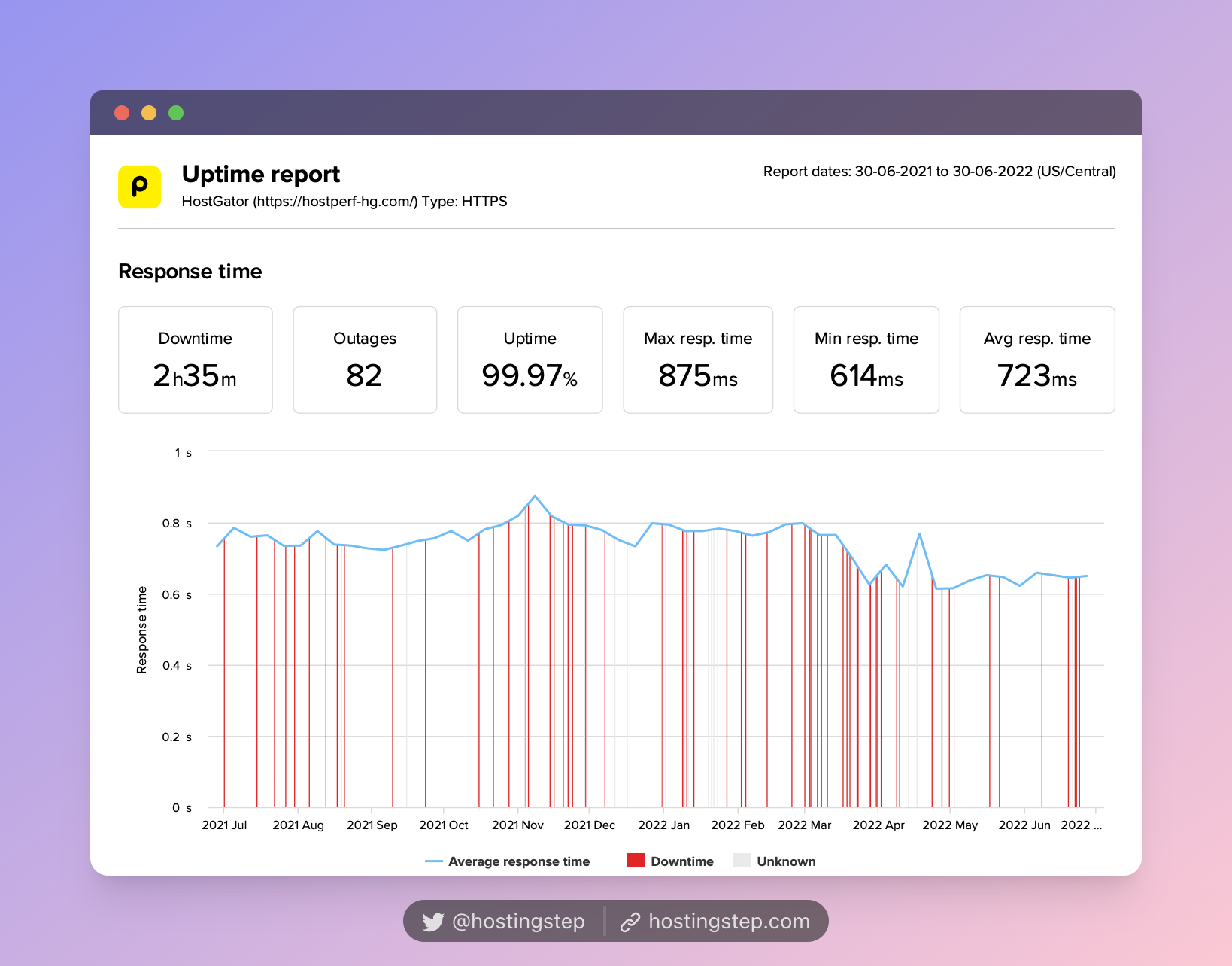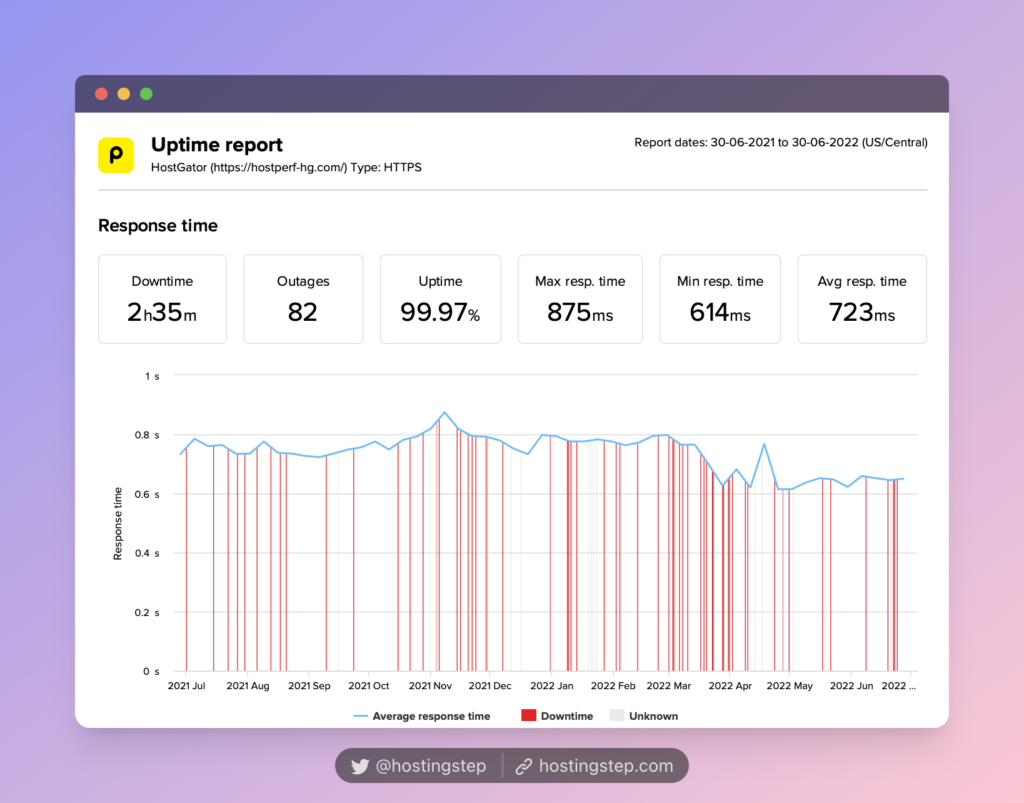 Share your HostGator reviews with the world