Kinsta and Templ are the two exciting hosts that are powered by Google Cloud. This Templ and Kinsta comparison post discusses the performance, features, pricing, and support in detail.
Kinsta Vs Templ – Introduction
Kinsta, founded in 2013, has grown exponentially faster and offers premium WordPress hosting for all types of business. Powered by Google Cloud, Kinsta uses KeyCDN for CDN delivery and Amazon s53 for DNS.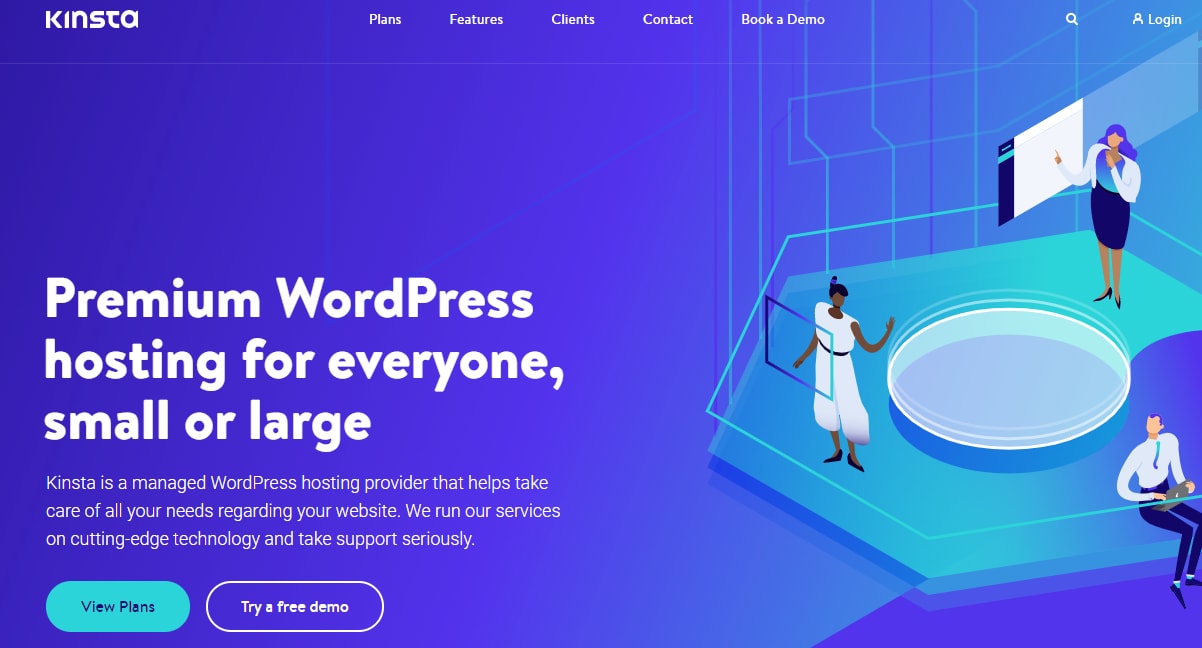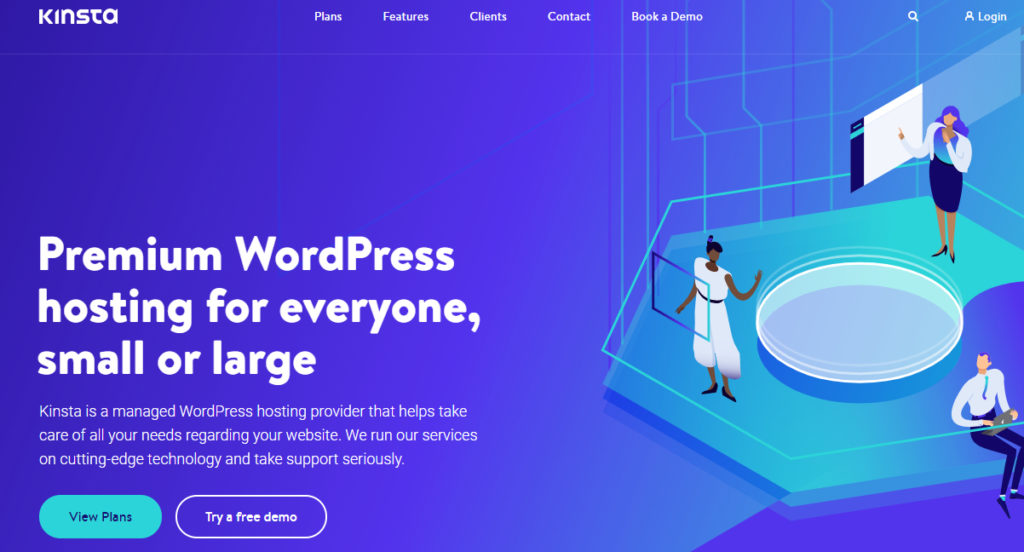 Templ was founded in 2016 as the managed WordPress hosting that is completely powered by Google Cloud. When I mean complete, Templ uses Google Cloud, CDN, and DNS to run your websites.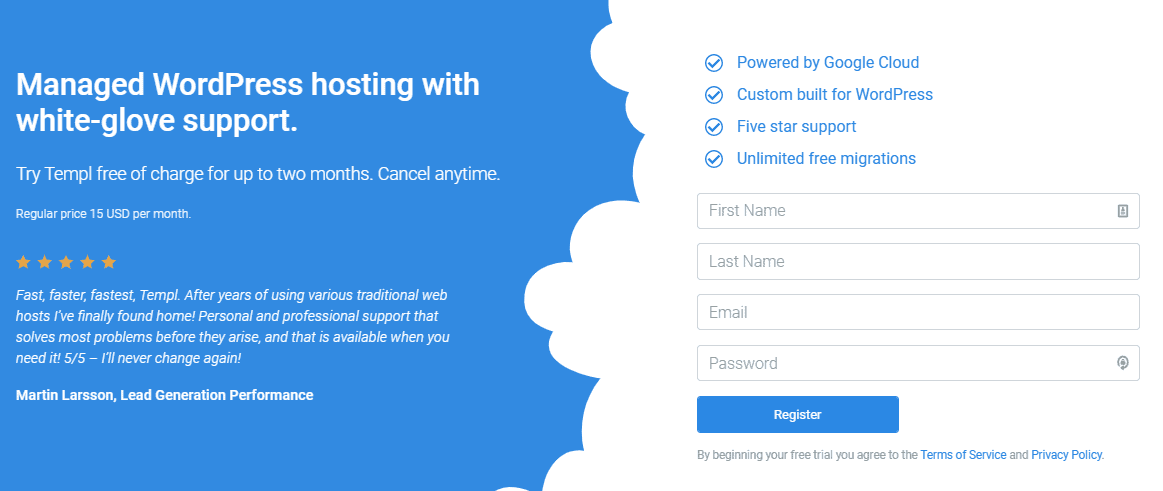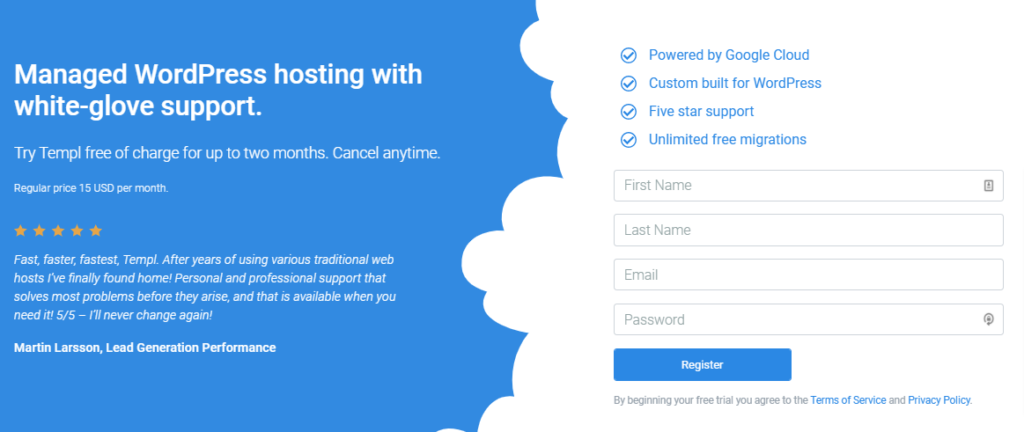 There are a lot of similarities between Templ and Kinsta as both offers access to all Google server locations, ease to use control panel and
Kinsta Vs Templ Pricing
Kinsta classifies their plans into Starter, Pro, Business, and Enterprise. While Starter and Pro are single plans, there are multiple plans under Business and Enterprise, and you can choose the ideal option for you.
Starter: $30 per month, 1 WordPress install, 25,000 visits, 10 GB disk space
Pro: $60 per month, 2 WordPress install, 50,000 visits, 20 GB disk space
Business: Starts at $100 per month, 5 WordPress installs, 100,000 Visits, 30 GB disk space
Enterprise: Start at $600 per month, 60 WordPress installs, 1,000,000 visits, 1000 GB disk space
Templ plan starts at $15 per month and goes up to $149 per month. You can also create custom plans inside their dashboard. Templ.io offers five different hosting plans.
Micro: $15 per month, 1 CPU Core, 5 GB Storage, 5 GB Bandwidth
Small: $29 per month, 2 CPU Core, 1 GB RAM, 10 GB Storage, 10 GB Bandwidth
Small Plus: $54 per month, 2 CPU Core, 2 GB RAM, 18 GB Storage, 18GB Bandwidth
Medium: $79 per month, 2 CPU Core, 4 GB RAM, 25 GB Storage, 25 GB Bandwidth
Large: $149 per month, 4 CPU Core, 8GB RAM, 50 GB Storage, 100 GB Bandwidth.
Regarding discounts, Templ offers $30 free credits to get started, if you sign up through this link. Alternatively, Kinsta offers two months of free hosting on annual plans.
Kinsta Vs Templ Performance
Server Response Time (TTFB)
Templ site recorded an average response time of 309 ms for the last 30 days, while Kinsta recorded 360 ms response time in the same period. Lower the server response time; faster is the server, and Templ is clearly the winner here. To measure the performance, I bought a hosting account with both Templ and Kinsta and started monitoring their performance.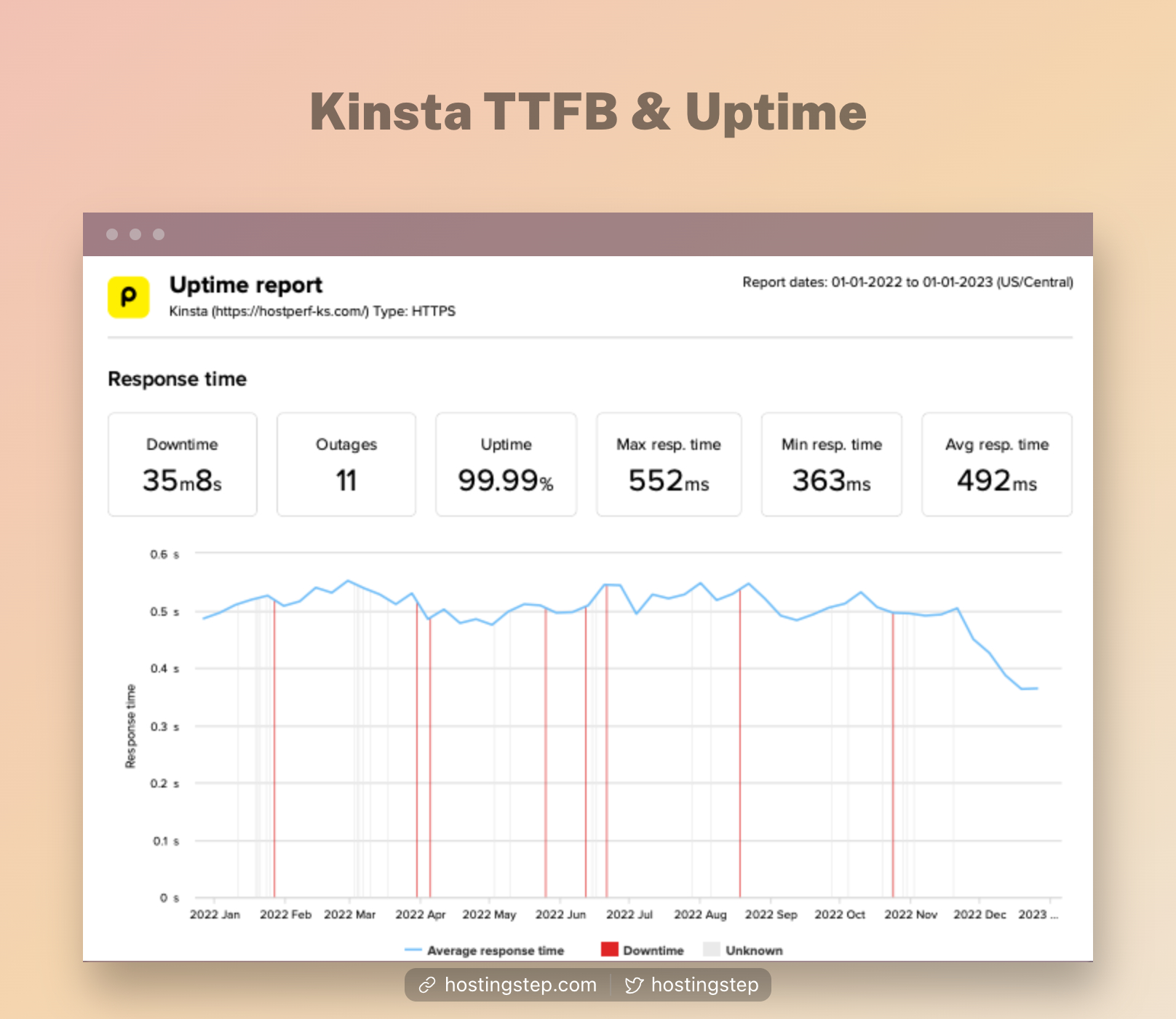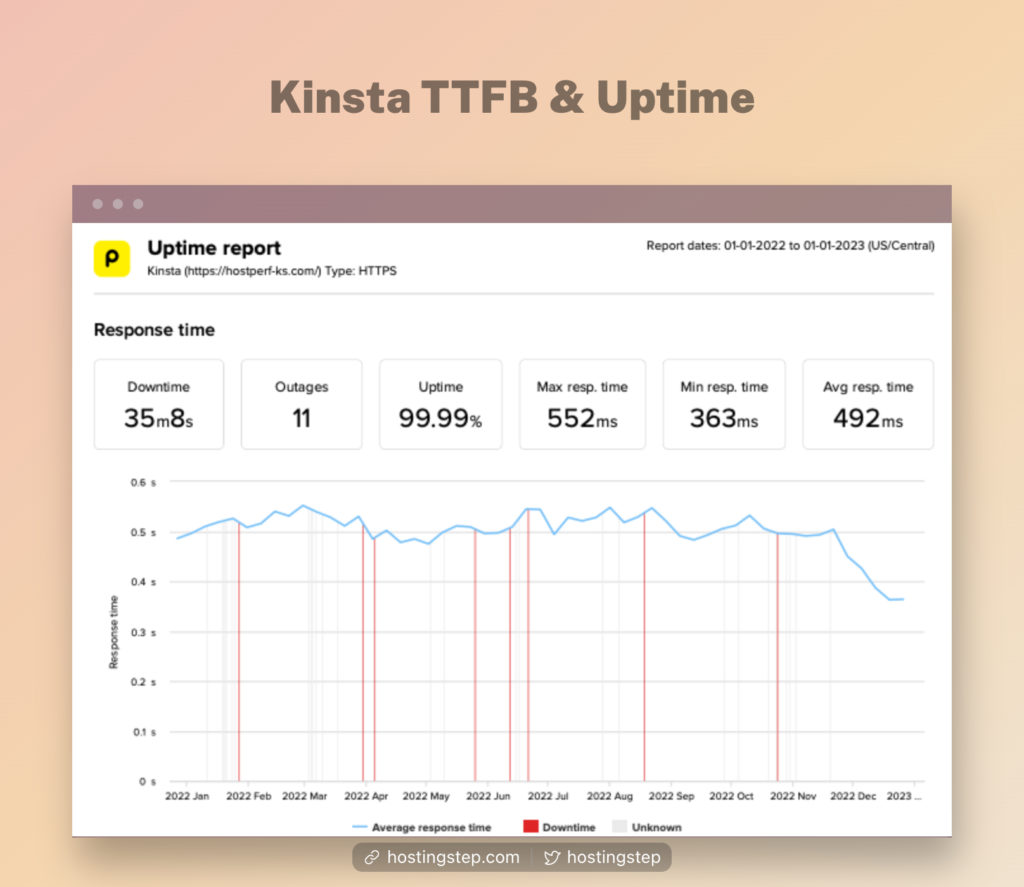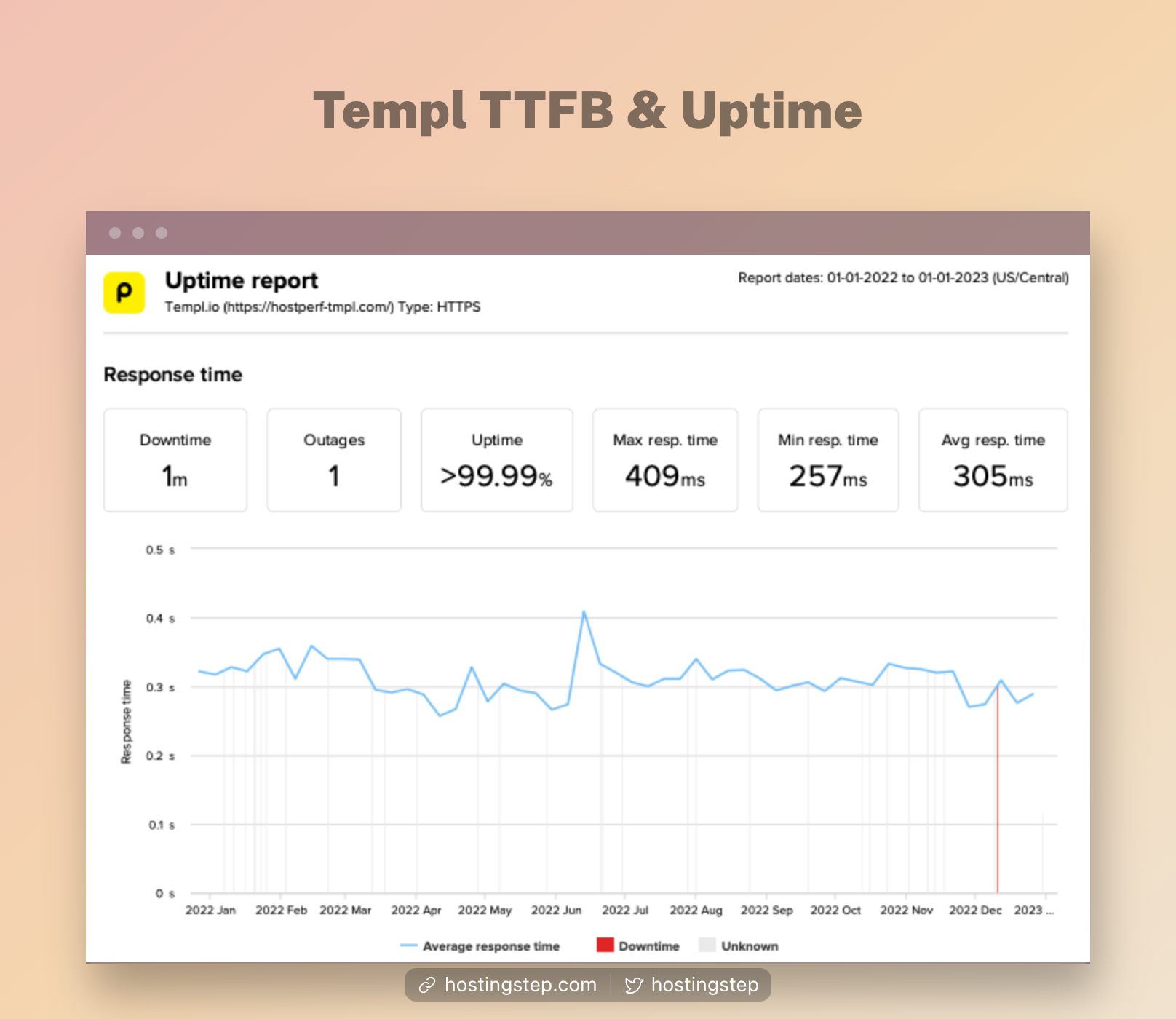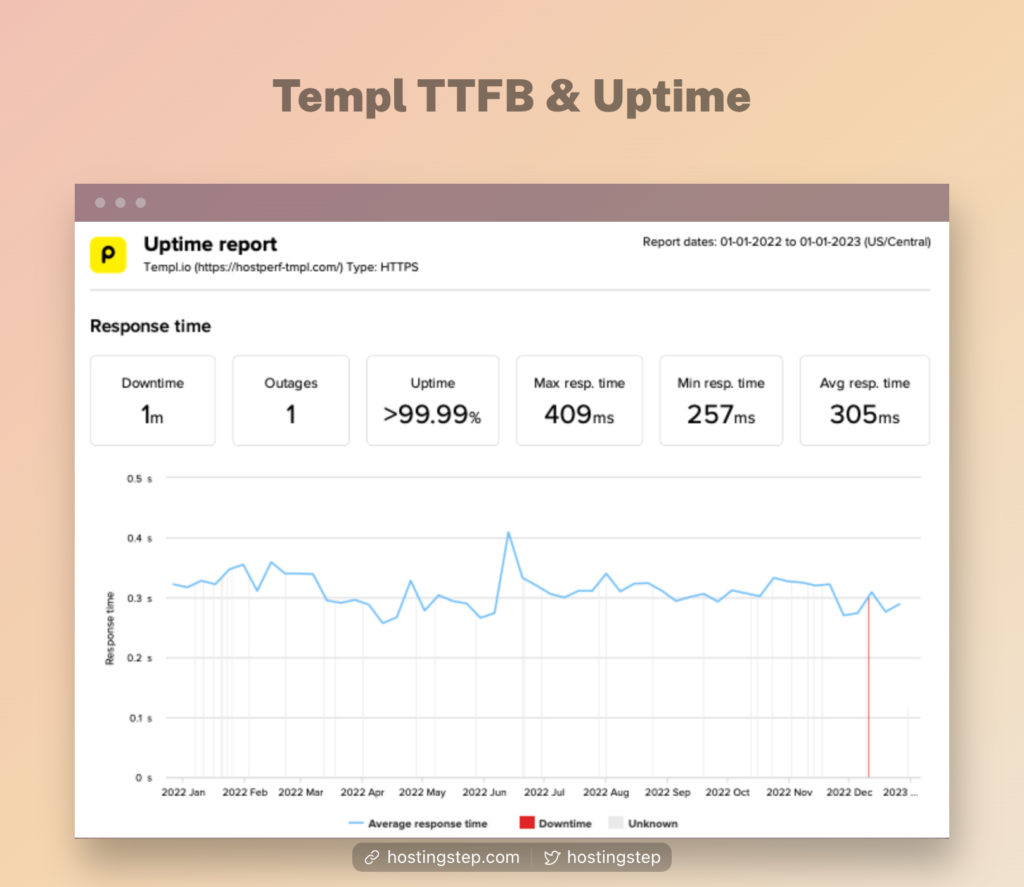 I strategically hosted Templ and Kinsta in the same Google server location, IOWA, to bring the best comparison between these two hosts. The most interesting thing to note is that the Templ plan starts at $15 per month while Kinsta costs $30 per month.
In the end, Templ is the clear winner when it comes to server response time.
Uptime
Based on our last 30 days of data, Templ recorded 100% uptime while Kinsta lagged a little and recorded 99.99% uptime. Both the sites are monitored 60 seconds once for downtime to monitor even the shortest downtime. Templ is the winner in the uptime race.
Load Testing
Load Testing is the process through which the server's bulk visitors handling is tested. We usually do three load tests; however, Kinsta firewall blocks our main test, "Maintain client load," so we compare the data of simple load test, which is "Client Per Test."
For this test, I've sent 1000 clients to the site for a duration of two minutes. Irrespective of different virtual machines, both the host recorded an average response time of 33 ms.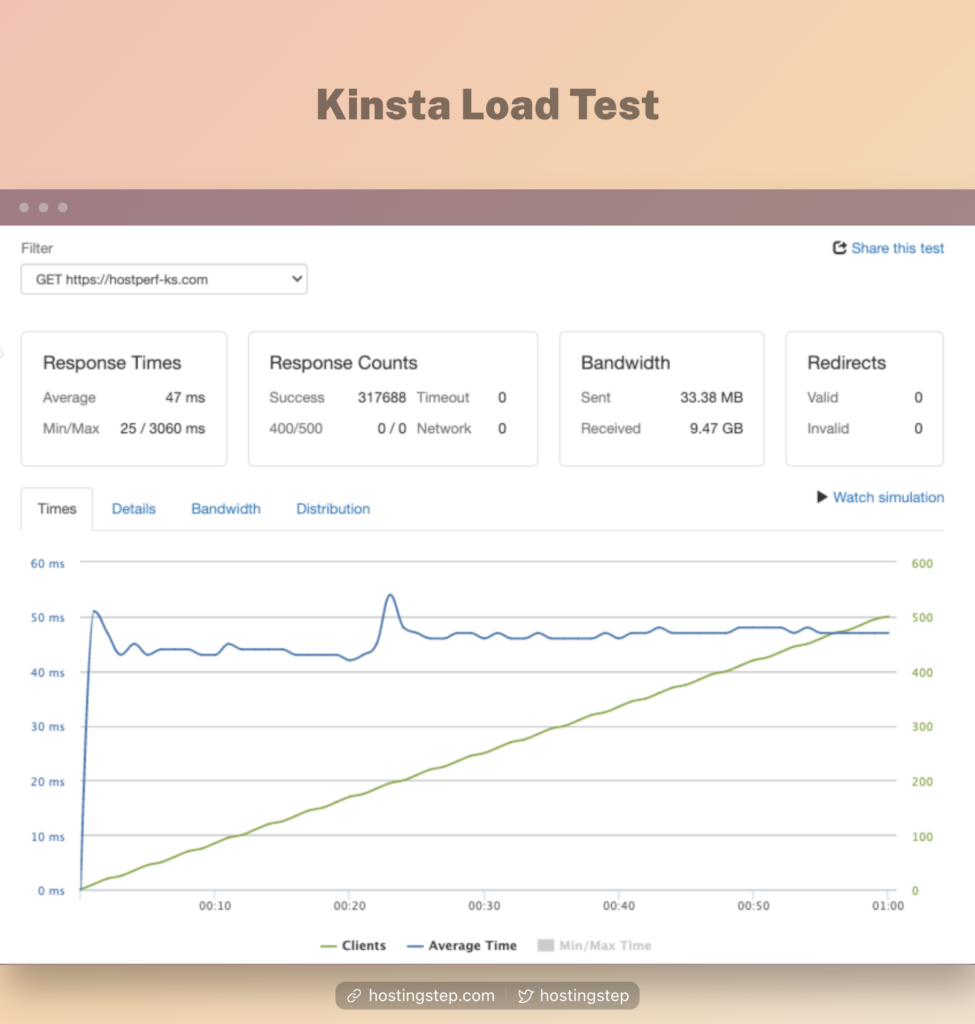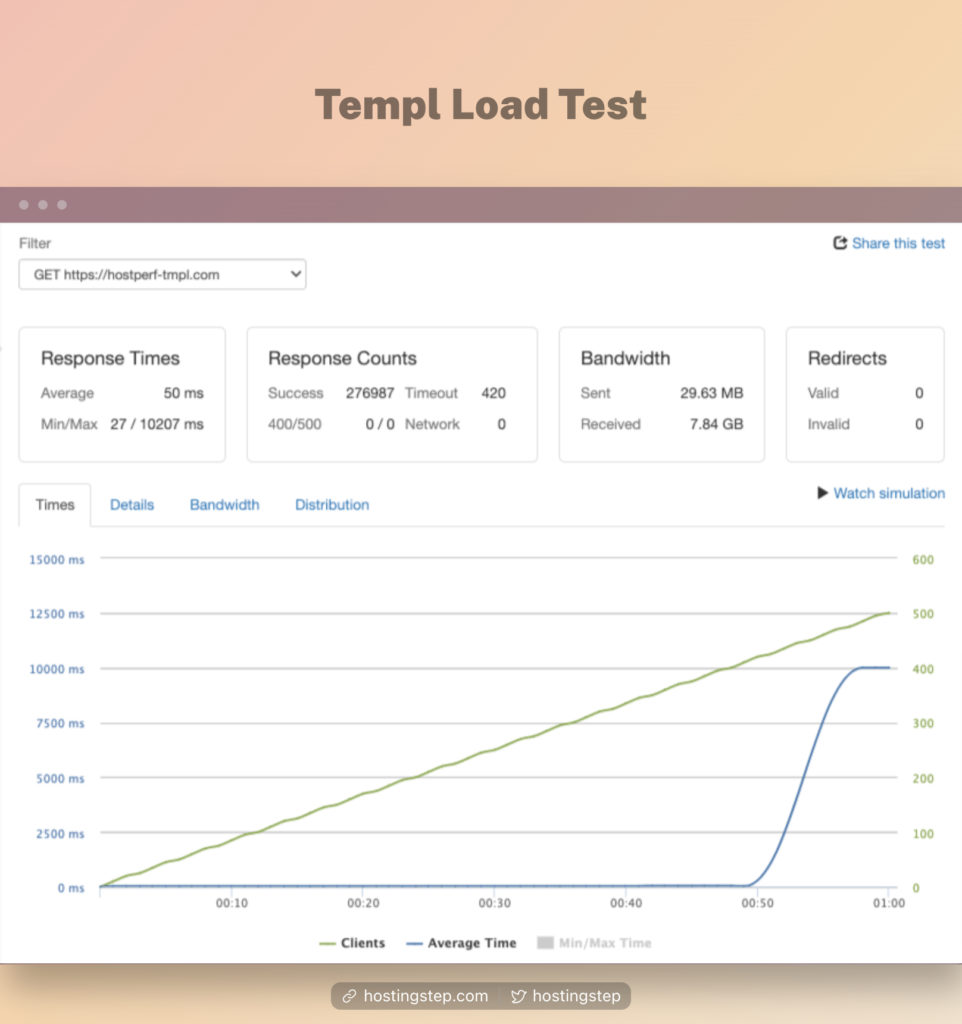 Core Web Vitals
I put the site for measuring "Core Web Vitals." As I mentioned in other posts, Managed WordPress hosts are excellent, and shared hosting is where the scores fluctuate. Based on our test, both Kinsta and Templ recorded similar LCP, TBT, and CLS scores (check data)




Global TTFB
In this test, both the sites are pinged from 10 global locations to measure overall TTFB performance. If you've visitors from multiple countries, then have a look into this.
Based on the average of 10 locations, Templ scored 353.69 ms while Kinsta TTFB is 496.86 ms.

Kinsta

Templ
Summary: Although both the hosts use Google Cloud Platform, Templ has got better response time and uptime while in other tests like Load testing and Core Web Vitals, both hosts performed equally better.
Considering the features and affordable pricing, Templ is the absolute winner when it comes to performance.
Pros of using Kinsta over Templ
1. Google Compute Optimized C2 Machines
Kinsta uses Google C2 machines, the most powerful servers from Google Cloud, which operates up to 3.8 GHz frequency. In this post, Kinsta mentioned how faster the C2 machines are when compared to other machines.
Although Templ uses other Google machines, the load testing provided similar results. Thus, for most sites, a Templ host can be a great option. However, If you're running really high traffic or resource-intensive site which does a lot of PHP and MySQL executions, Kinsta might be the option you need to look for.
Pros of using Templ over Kinsta
1. No PHP Workers Limit
One of the biggest limitations of Kinsta is their PHP workers limit. You need to choose their expensive plans if you need a good number of PHP workers. However, Templ doesn't have any PHP workers limits (even on their Micro plan of $15/month), and it adjusts based on the need for each site.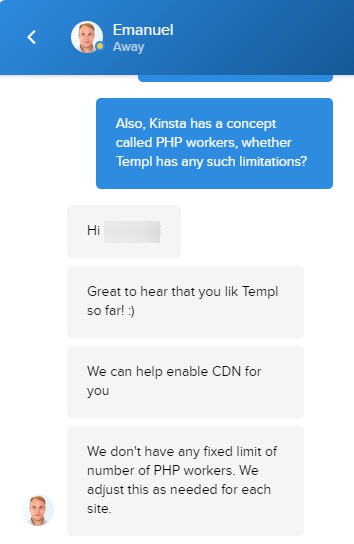 2. Google CDN
No matter how powerful your server is, CDN is the one that connects the end-user with your websites. Templ uses Google CDN, the most powerful, fastest, and expensive CDN in the industry. Google claims their CDN locations are the same they use to host their web properties like Gmail, Youtube, etc.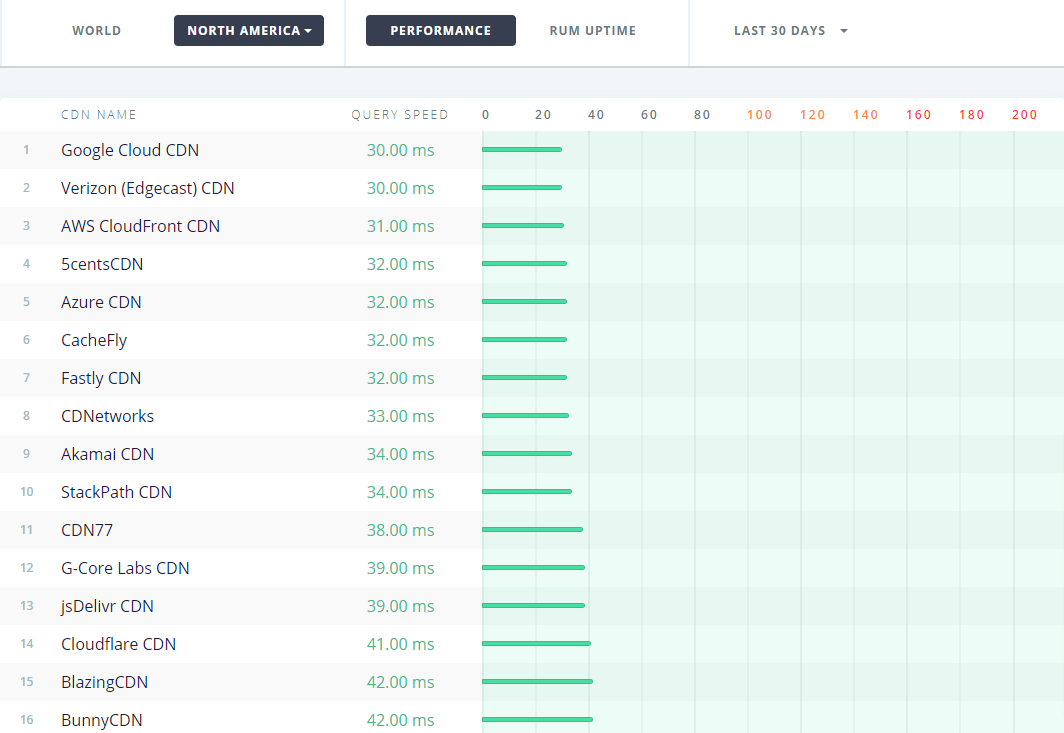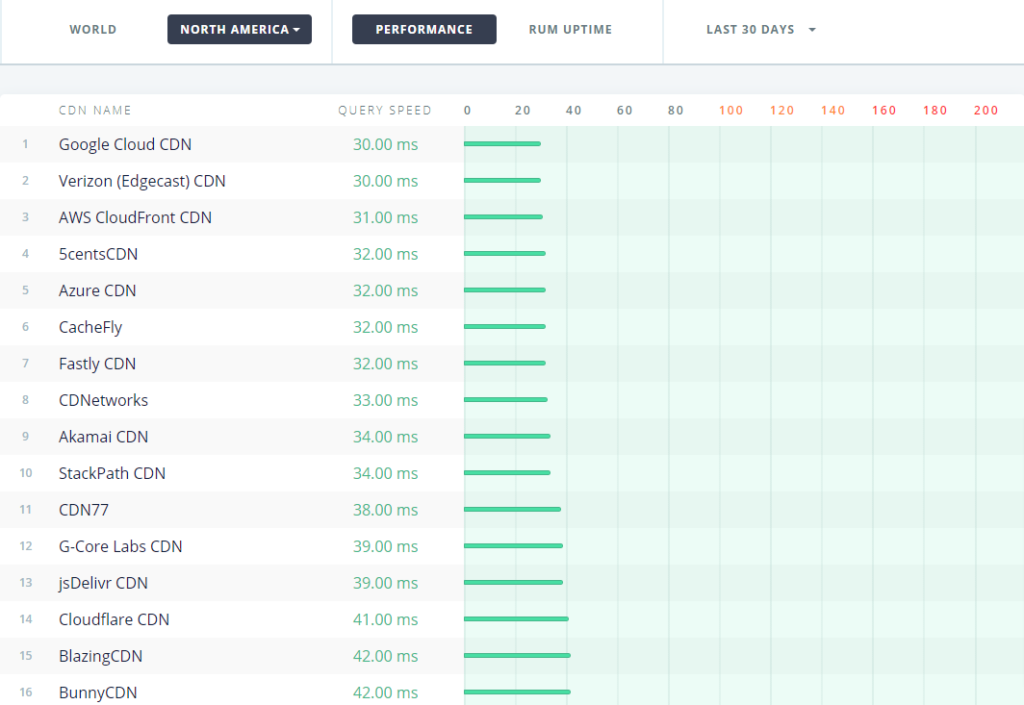 Kinsta uses KeyCDN, which is not fast as Google CDN, and Templ offers Google CDN for all the plans.
3. Affordable Pricing
While Kinsta plans start at $30/month, Templ Micro plans cost just $15/month. Templ gives you better server response time, generous server resources, and powerful tech stacks like Google CDN at half the price. Templ also includes Redis object caching for free while Kinsta upsells it at $100/month.
Even if you grow, Templ plans will be affordable. The five-site plan of Kinsta costs $100 per month while it costs just $75/month on Templ.
4. No Traffic Based Limits
While most managed WordPress hosts, including Kinsta, use traffic-based calculation, Templ uses bandwidth usage for calculation. This saves a lot of money for site owners, and you don't get a shocking bill at the month-end. The overage fees are also affordable with Templ, which charges $0.20 per Bandwidth, where it costs $1/1000 visits on Kinsta.
Kinsta Vs Templ Summary
While both Kinsta and Templ use similar tech stacks, Templ has its upper-hand in most places like performance, pricing, and features. Both Kinsta and Templ have many common features like a custom control panel, access to 24 Google data centers, etc. As said, Kinsta can be a good host for sites with resource-intensive workloads. But in most cases, Templ is the solid choice, and it provides the best value for money, as clearly visible from this post.