Liquid Web Managed WooCommerce Hosting Reviews
WooCommerce certainly has revolutionized the concept of eCommerce to a massive extent by allowing users to create and manage online stores in the quickest possible time and with the greatest ease over the years.
However, the actual problem for any online business begins as the traffic starts to grow which eventually leads to bandwidth outage, downtime, order loss, and performance loss.
Over the years, the Liquid Web Managed WooCommerce Hosting that has been launched in early 2018 is a wonderful initiative to offer an unimaginably dedicated WooCommerce platform to help owners break out of the limitations of bandwidth outage, downtime, order loss, and performance loss with the gradual growth of traffic.
Liquid Web Managed WooCommerce Hosting Reviews
With the advent of Liquid Web Managed WooCommerce Hosting, things are certainly going to get a lot better for the owners in terms of performance. It is a very wise initiative to eliminate the past limitations of WooCommerce with incredibly advanced features.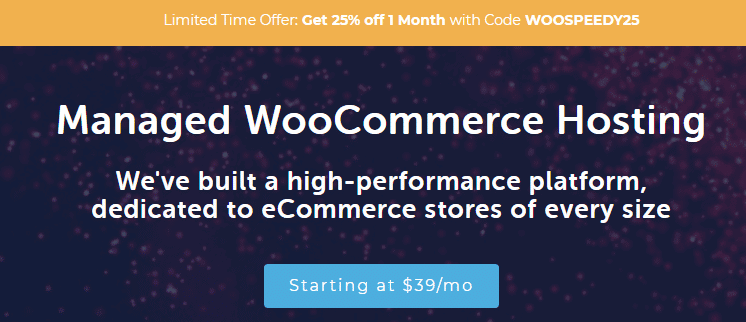 There's undoubtedly an excellent enthusiasm among the online owners ever since Liquid Web launched this platform. A lot of users have already experienced a stunning improvement in the performance of their online businesses ever since they started using this platform. Also, it offers high scalability options wherein the resources would be scaled up as per the business growth and requirement of every site to maintain a persistently good performance.
The business owners are expected to have much more time to concentrate on their core business without having to worry a bit about the technical aspect of their online as everything from monitoring server services to hardware Upgrades and repair will be proactively done by the Liquid Web experts on a consistent basis.
Let us now try to comprehend the features that the platform actually offers:
Auto Scalability with No Downtime
Liquid Web Managed WooCommerce Hosting is a highly scalable platform that offers online all the resources that they would possibly need to ensure an unimaginably fast performance of their online stores even when the amount of traffic goes higher and higher without having to actually change the server.

Also, the platform can auto-scale with the auto-resizing disk, auto-resizing RAM, and auto-resizing CPU without any downtime.
High Performance All the Time
The platform can reduce query loads by 95% with the help of a special set of tables to store order data and also, it can increase capacity by 75% without having to upgrade plans.
That way, store owners can now experience a consistently high performance even when the load is pretty heavy.

This is kind of a great relief for anyone who is into running an online store.
Most importantly, this will help them in offering a brilliant user experience to their customers which will eventually increase the conversion rate.
Over 20 Performance Tests
The platform has over 20 performance tests conduct in order to check how their stores are ever ready for any kind of challenges in terms of the amount of traffic in the Managed WooCommerce platform.
Far Beyond the Google Analytics
With the partnership with Glew, the platform can actually help convert information into actionable data to check the performance of small and medium-sized businesses which will eventually help them in determining the areas that need improvement.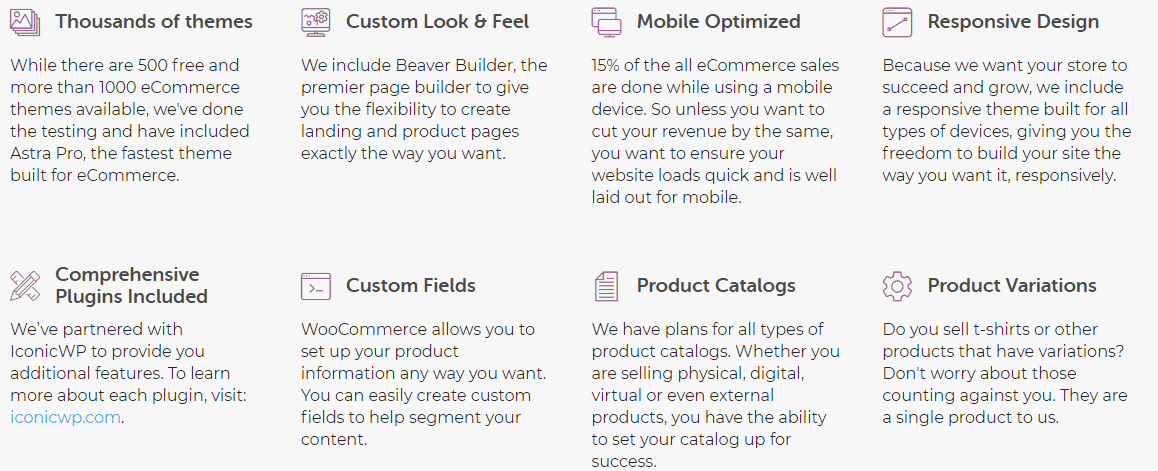 Hence, this will help them in making massive improvements by working on the areas that need improvement with a clear picture of every aspect of their business right in front of their eyes.
Abandoned Carts to Customer Retention
Abandoned Cart is kind of a very important aspect that is often overlooked.
Liquid Web's collaboration with Jilt will help to take immediate action on lost revenue with Jilt's abandoned cart technology for WooCommerce dropshipping. This is certainly going to work like a magic when it comes to customer retention. This is expected to give a major boost in sales conversion.
Constant Monitoring
All the web resources are consistently monitored by the Liquid Web experts to ensure that every single issue is fixed in no time and the performance is never interrupted to take the extra burden of unnecessary worry off the shoulder of every store owner and let them concentrate better on the core business.
Excellent Transparency
Liquid Web has been largely able to win many hearts from all across the world by its great transparency in all aspects from features, pricing to support.
Tight Online Security
The aspect of security is certainly a major concern for anyone running an online business with online transactions conducted every day and various dreadful online threats around us. However, everything's just at the right place with the perfect mix of consistent monitoring and leading security technologies such as threat intelligence, vulnerability management, prompt system patch deployment and more.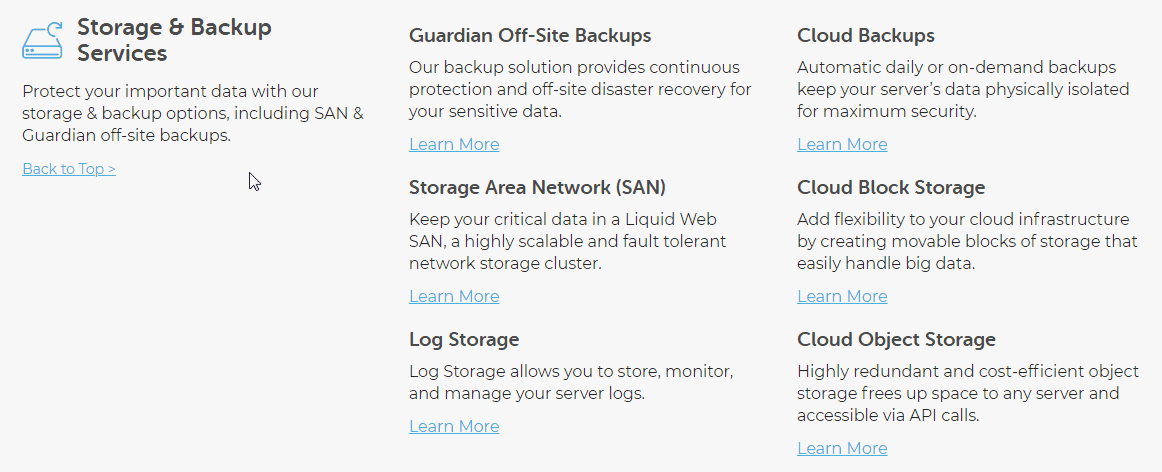 Over the years, security is something in which Liquid Web has largely exceeded the expectation of its users and in fact, this is believed to be one of those few hosting companies with unimaginably brilliant security features.
Support
The  Customer Support team is certainly among the best of the world with an unbeatable proficiency and friendliness. Most importantly, it doesn't take long for the users to reach the support team unlike in many other hosting companies. Users can get assistance via Call, Chat or Email.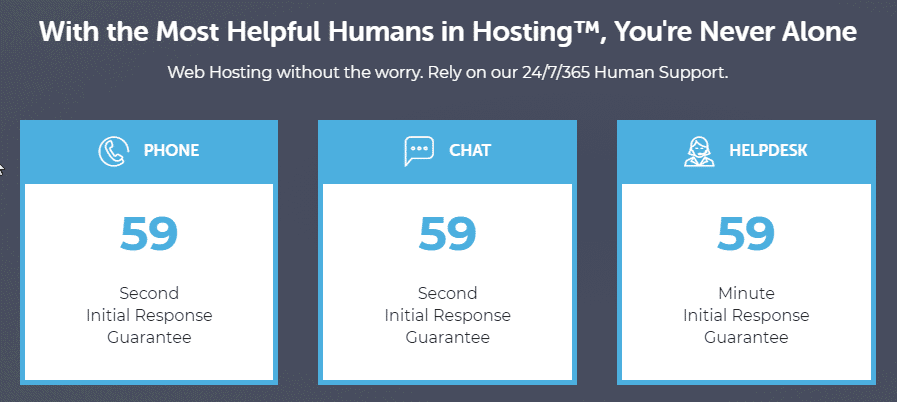 No matter what query or issue a user reaches the support with, the support team handles each and every customer diligently. Over the years, the support team has earned many appreciations for their wonderful contribution and friendly nature.
As a matter of fact, the Liquid Web Support is so competent that the users can simply rest assured of an uninterruptedly high performance without having to have the slightest bit of worry about anything. Most importantly, users will find the
Liquid Web offers a comprehensive support from migration, installation to proactive management and elevated levels of security.
Pricing
The Liquid Web Managed WooCommerce Hosting comprise 4 different plans; the "Starter" plan for $249 / month which is great for stores with under $100,000/year, the "Professional" plan for $749 / month which is great for stores with $100k-$500,000/year, the "Business plan" for $1499 / month which is great for stores with $500k-$1.5M/year and of course, the "Enterprise" plan which is great for stores with more than $1.5M/year.
On top of that, all the plans include advanced features such as Free SSL Cert, Jilt, Glew.io, Staging site, and Performance Testing.
Also, there is an on-going introductory Offer through our Coupon wherein one can get a discount of 25% for 1 Month with the Code: WOOSPEEDY25. Hurry up and grab the offer before it comes to an end.
The Bottom Line
Liquid Web Managed WooCommerce Hosting has certainly opened up new doors for the online store owners by helping them largely fight off the obstacles that came in their way before.
The initiative certainly is first of its kind and is expected to offer a better space for owners to focus on the core business now that every single technical aspect is going to be managed by the expert.
In a nutshell, things are obviously going to get transformed to a massive extent for eCommerce with the Liquid Web Managed WooCommerce Hosting and it's definitely time to say goodbye to the old time odds that actually came in the way of their online business growth.