Liquid Web Managed WordPress Hosting Reviews
Are you looking for a reliable and powerful managed WordPress Hosting? Well, then reading this post on Liquid Web Managed WordPress Hosting can certainly worth your while.
In a managed WordPress Hosting, every technical aspect is actually handled and managed by the company itself and for a user, it means an uninterrupted and smooth website performance.
However, users are often locked away by a lot of aspects when they are actually looking forward to making the right choice of a managed WordPress Hosting. This, of course, has a lot to do with the fact that all the companies apparently seem to be equally promising.
We did our research too and found the Liquid Web Managed WordPress Hosting comparatively better than the others in a lot of ways which we are actually going to discuss in this post.
Liquid Web Managed WordPress Hosting Reviews
With the Liquid Web Managed WordPress Hosting, users will be able to concentrate on only growing their sites and leave every other technical aspect to the experts to manage and greatly proved this point over the years with its wonderful track record.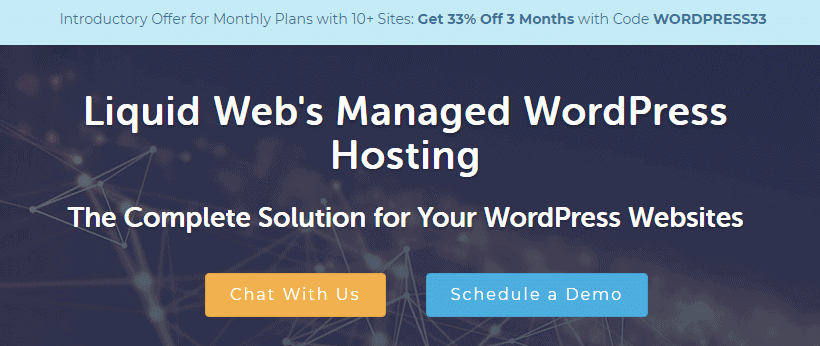 Most importantly, the company has the right mix of advanced technologies and the most proficient technical experts.
The Company has its users from all over the world and its popularity is constantly increasing. So, without much ado, let's quickly try to analyze its features.
Full Access
Unlike many other hosts that provide the users with only a limited access to the server, Liquid Web offers full access to both the database and the server.
This actually reflects the company's commitment towards its users' satisfaction.
Over the years, this has been one of the features that have largely helped it win the hearts of many users.

No Charges on Page Views
Liquid Web never charges its users for page view counts or overage fees. Everything is just so transparent about the price.
The price shown on the website for the various plans is what one actually pays and there are absolutely no hidden charges.
As a matter of fact, there are companies that deceive their clients with various hidden charges and the Liquid web is certainly not one among them.
Automated Backups
Liquid Web Managed WordPress Hosting offers daily automated backups which can be conveniently restored with just a single click.
On the contrary, a backup isn't a free feature in case of many other companies and also, the restoration process in the other companies is not as easy as in the Liquid Web.
Staging Site
The hosting offers a staging site to experiment with various changes prior to going live with your actual website.
This is actually a very useful feature that can largely prevent users from accidentally changing the configuration of their websites.
Liquid Web offers it for free while not many companies even have this feature and a few of them actually charge for it.
No Middle Man
Liquid Web has its own data centers and this is why every single thing is protected and managed by the web host itself without having to depend on any middleman.
As a matter of fact, there are hosts that don't have their own data centers and in that case, it is not always possible for those hosts to ensure an uninterrupted performance to their users.
From the users' perspective, they don't really see such hosts as reliable ones.

Free SSL Certificate
Liquid Web offers SSL certificate for every plan with no additional charge for it. We are all pretty much aware as to how much emphasize Google has put upon the use of SSL certificate by websites over the years.
Hence, this is such a feature that should certainly not be overlooked. Also, there is no complexity of configuring the SSL certificate as it comes with one click install.
A lot of companies actually charge for this feature. However, it is such a feature that can never be overlooked and in fact, it has quite a positive impact on the visitors especially on the websites dealing with online transactions.
Excellent Speed
It offers an ultra-fast WordPress loading speed based on its latest technologies such as PHP7, SSL, and Nginx.
This actually makes one's site pretty SEO friendly and also, it makes things a lot pleasing for the visitors as they could browse the various pages of the website really fast without having to wait for the page to load.
This eventually improves the website's reputation and helps it gain a lot of traffic. 
Control & Monitoring options
With the partnership with iThemes, Liquid Web allows its users to keep up with the site uptime/downtime, track and View Google Analytics Data, monitor the SEO status of posts, and control what clients see in wp-admin.
This is seen as a very powerful feature and it actually helps the users keep a close track of the various aspects of their websites' performance and hence, help them improve it by doing what is exactly to be done.
Over the years, a lot of users have found this to be pretty effective in improving the overall performance of their websites and a lot of them actually largely benefited by this feature over the time.
Plugin Updates
It is important for a user to actually focus on getting one's website better in terms of growth. Things like updating the plugins manually can slow you down and also, divert your attention.
However, with Liquid Web, one hardly has to worry about the plugin updates as the host takes well care of it and all the WordPress plugins are automatically updated.
If you are worried of losing any important plugins out of plugin-conflicts, this is not going to ever happen  as Liquid Web updates all the plugins in a separate environment to make sure there are no conflicts between the plugins.
Support
Unlike many other companies that actually help their customers with their issues only through a ticket system, the Liquid Web offers a 'round the clock' brilliant customer support via email, phone and chat apart from the ticket system.
As a matter of fact, Liquid Web has the most comprehensive as well as fastest support which it has largely proved it over the years. No matter what one's query or issue is, one can always rest assured of the best assistance from the Support team.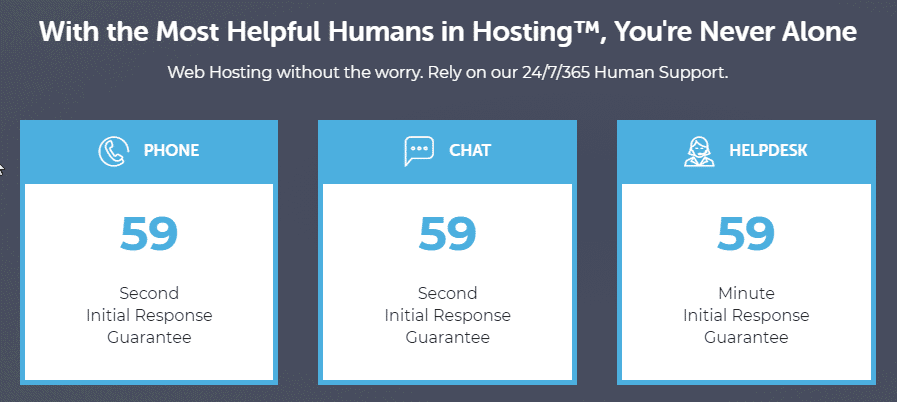 The support team is highly competent and it is pretty friendly as well in dealing with their customers.
This has been the greatest strength of this web host ever since it started. Over the years, a lot of users have had a brilliant experience whenever they had to reach the Support. Most importantly, issues are fixed in no time and users don't have to be locked away with any technical complexities for too long.
This has eventually helped the users develop an immense faith on this company over the years and the team continues to prove it to its users of how good and effective a customer support can really be.
Pricing
The Liquid Web Managed WordPress Hosting is available in three plans; the "Professional" plan for $99/mo with 10 sites and 50 GB SSD storage, the "Business" plan with 25 sites and 100 GB SSD storage for $149/mo and last but not the least, the "Agency" plan with 50 sites and 200 GB SSD storage for $289/mo. However, all the plans have the 5TB bandwidth and iThemes Sync included in common.
Also, there's an introductory offer with our exclusive going on wherein a user can save 33% OFF for 3 months on the purchase of any of the three Liquid Web Managed WordPress plans by using the promo code: WORDPRESS33. Hence, it is an excellent chance for many to get a Managed WordPress Hosting at such a low price.
Pricing wise, the company is pretty transparent with no hidden charges and what you see at the time of purchasing a plan is what you actually pay with no higher renewals and extra charges. This has made a lot of users from all over the world fall in love with this excellent company over the years and they have never disappointed its users so far.
The Bottom Line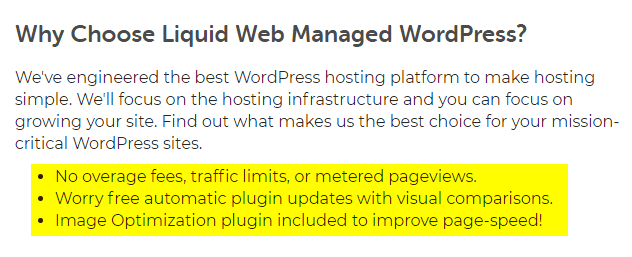 A managed WordPress hosting can help you have the most brilliant experience of running a WordPress website to a very large extent in terms of speed and uptime.
With every technical aspect is consistently monitored and taken well care of by the Liquid Web experts, a user can only focus on helping one's website grow better and faster.
We compared the features of many managed WordPress hosting and ultimately, found the Liquid Web Managed WordPress to be the best in many aspects. Every single penny you spend on this has certainly worth it.
Most importantly, with Liquid Web WordPress Hosting, you have an extremely skilled and friendly support team always by your side to help you out of every technical difficulty that you may face with your website.