Nexcess Vs Kinsta 2022: Which Managed WordPress Hosting is Good?
Nexcess Vs Kinsta
Nexcess is a managed hosting platform that started with the prime focus on offering customers reliable and consistent online availability. The service comes with brilliant speed, security, and scalability. The host has optimized managed hosting solutions for all types of customers.


Kinsta, on the other hand, is a managed WordPress hosting platform that uses cutting-edge technology. The service runs on the Google Cloud Platform and is extremely fast and reliable. Further, Kinsta provides customers with a lot of plans to choose from.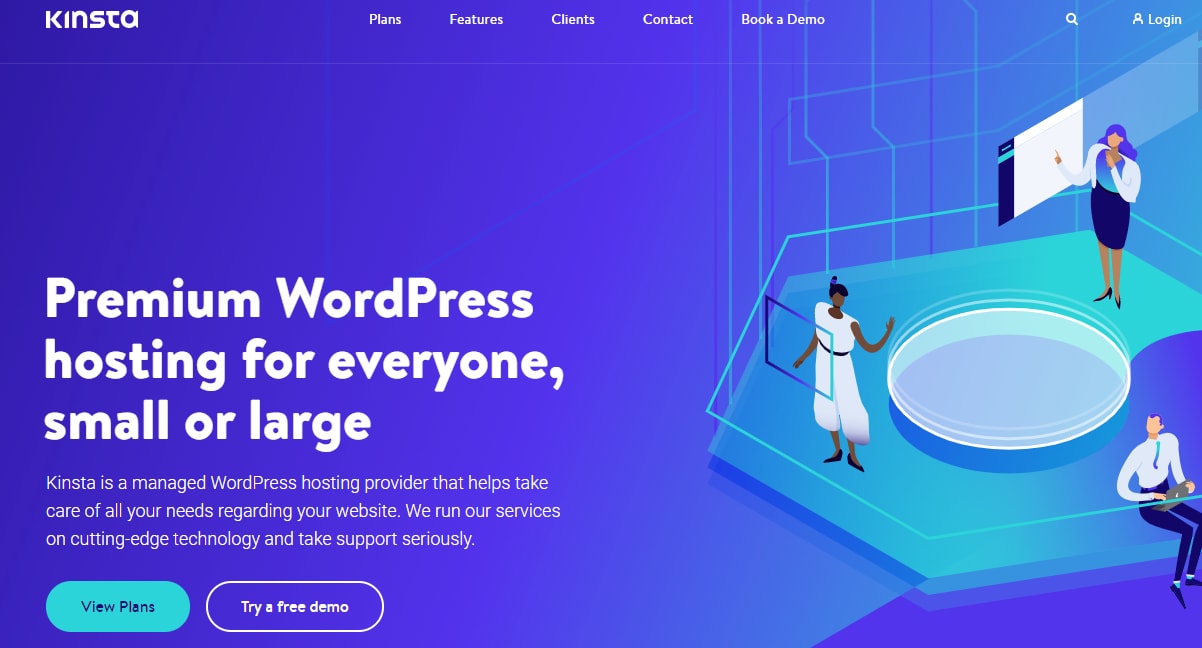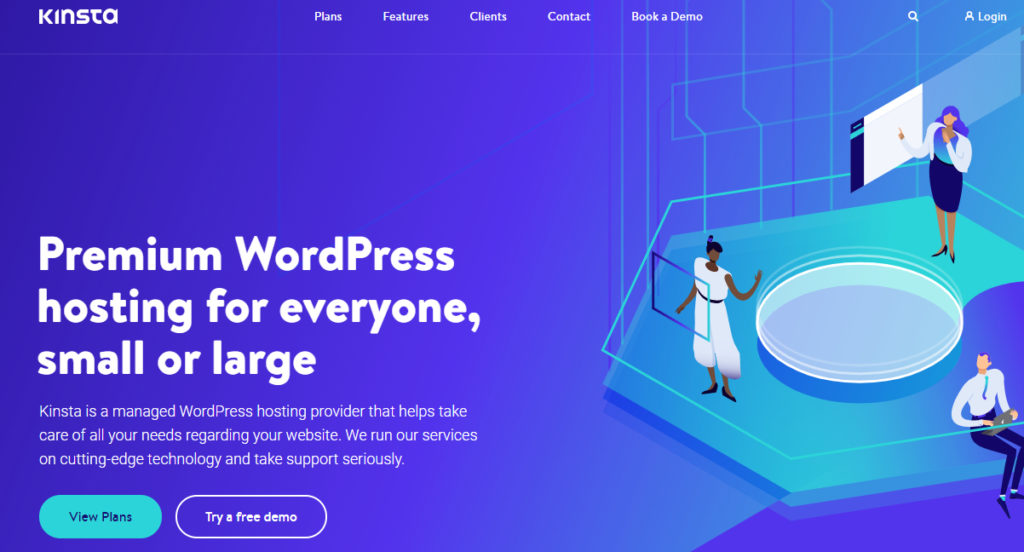 It is surely not an easy job to choose between such two great hosting services. It is important to understand all the aspects of the two services before you can make a decision. I studied the two services closely by considering all the crucial aspects and performing some important tests for better clarity.
Nexcess Vs. Kinsta: Performance
1. Server Response Time
Performance is undoubtedly an essential aspect in hosting, and I started the performance check by testing the server response time of my sites hosted with the two services.
My Nexcess site had an average server response time of 347 ms, while my Kinsta site recorded an average server response time of 360 ms. Hence, Nexcess has a slightly better server response time than Kinsta.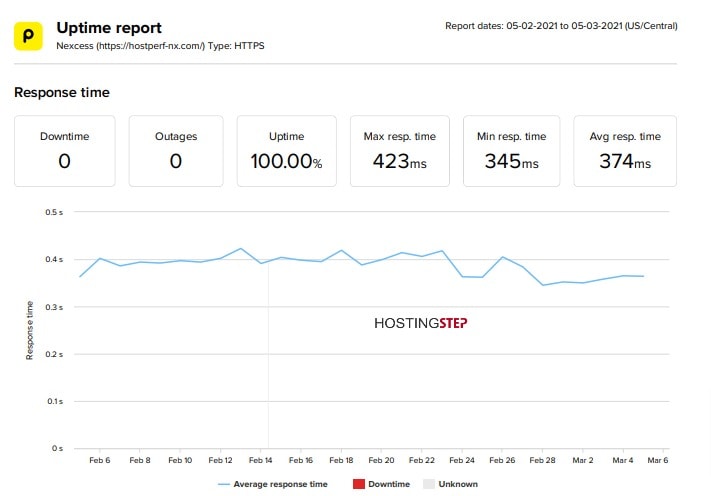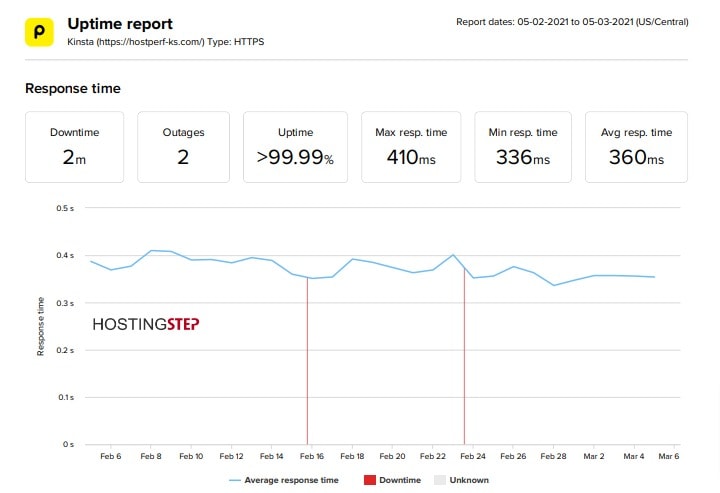 2. Uptime
Next, it was important to check how far the services are reliable in terms of uptime, and as I tested my demo sites, my Nexcess site had an uptime of 100%, and my Kinsta site had an uptime of 99.99%. Hence, both Nexcess and Kinsta have reliable uptime.
3. Load Testing
I have also performed load testing on my sites to have a clearer picture of the performance of the two services. My Nexcess site had 66 ms in the Clients Per Test (1000 Clients in 1 minute) while My Kinsta site recorded 33 ms in the Clients Per Test(1000 Clients in 1 minute). Kinsta is good here but Nexcess is not bad, took below 100 ms to handle load and still good to use.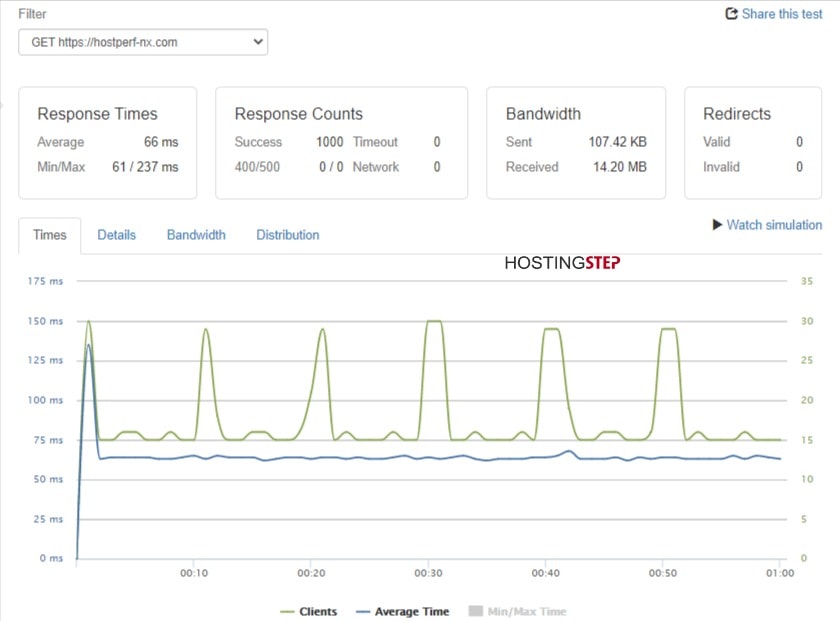 Modified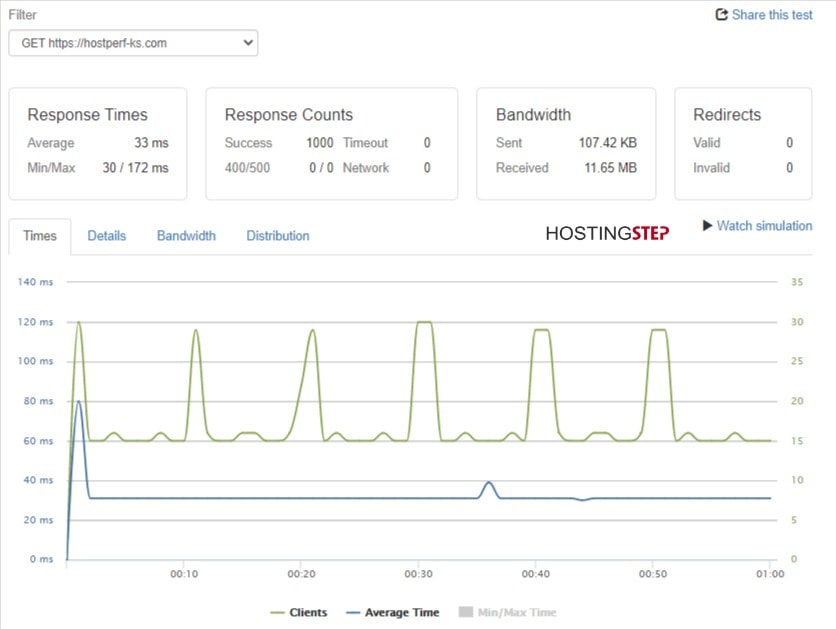 Original
4. Core Web Vitals
Core Web Vitals have become vital signals for user experience, and this is why it's always wise to test the Core Web Vitals of hosting services well before choosing them. I tested the Core Web Vitals of the two services carefully.
My Nexcess site had a 'Largest Content Paint' of 0.654 s, a 'Total Blocking Time' of 0 s, and a 'Cumulative Layout Shift' of 0, while my Kinsta site recorded a Largest Contentful Paint of 0.787 s, Total Blocking Time of 0 s, and Cumulative Layout Shift of 0.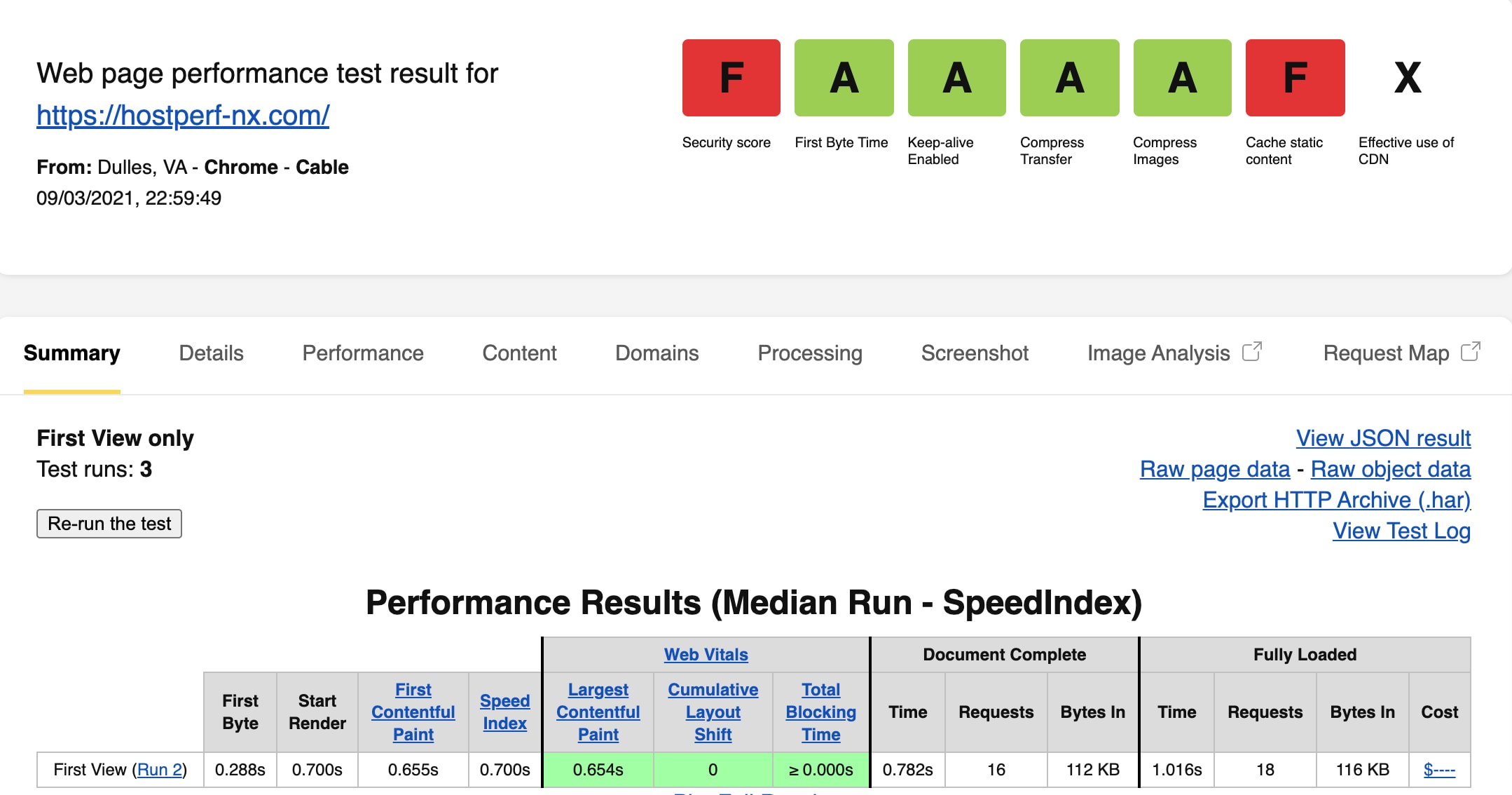 Modified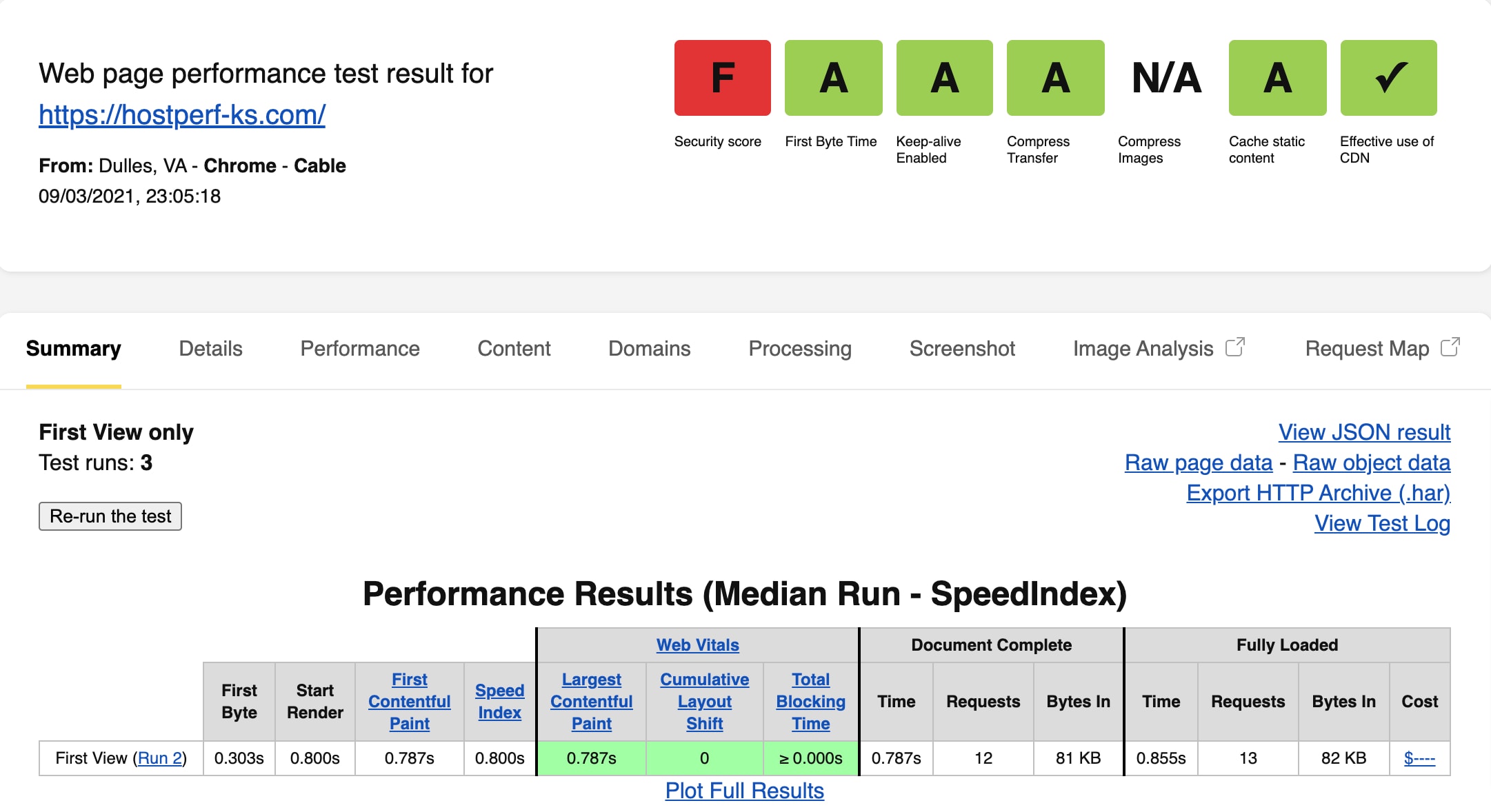 Original
5. Global TTFB
THE global TTFB test is an excellent test to check hosting services' performance across multiple global server locations. This test can be beneficial for any website that receives traffic from multiple global locations. As a part of this test, I pinged my sites from 10 global locations.
My Nexcess site had an impressive TTFB in most places except Sydney, where the TTFB went above 1 second. The host maintained an average TTFB of 544.15 ms. My Kinsta site had an equally fascinating TTFB in the global locations, and most importantly, unlike Nexcess, Kinsta had maintained a TTFB of lower than 1 second in all the places.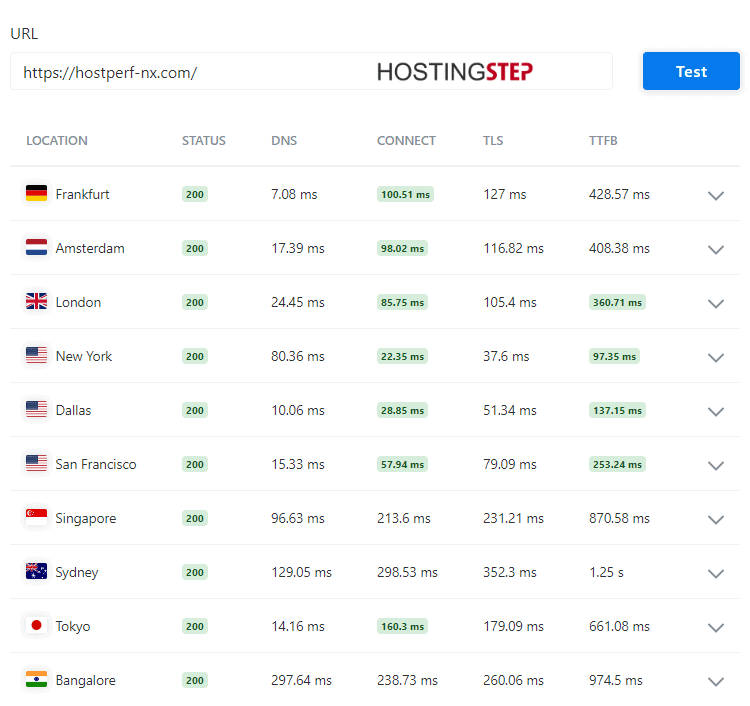 Modified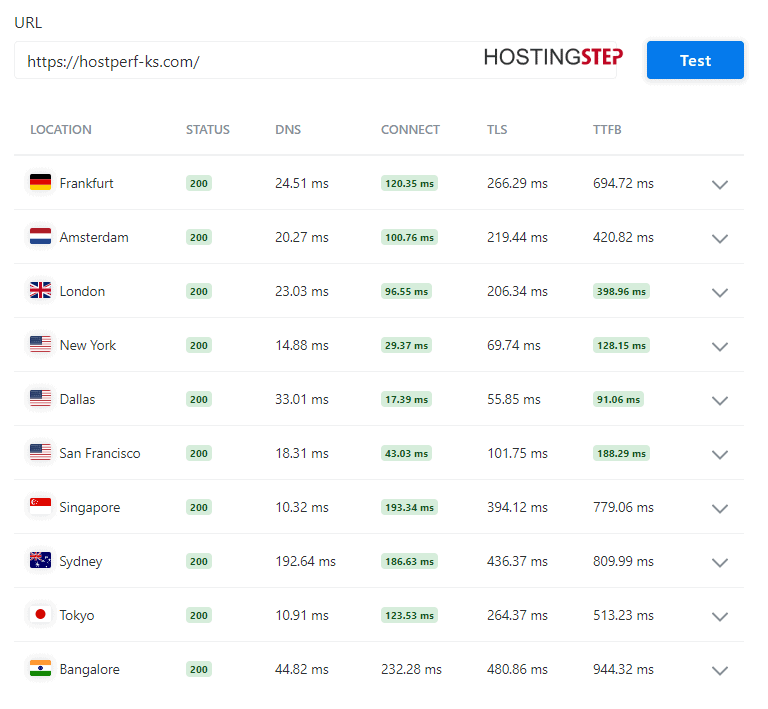 Original
Nexcess Vs. Kinsta: Features
1. Data Center Locations
When you have a website to host, you must try to host your website from the closest server location of your target audience. This is why you need to know the data center locations of a hosting platform before choosing it. As far as the data center locations of Nexcess go, the host has 8 data center locations across North America, Europe, and Asia-Pacific.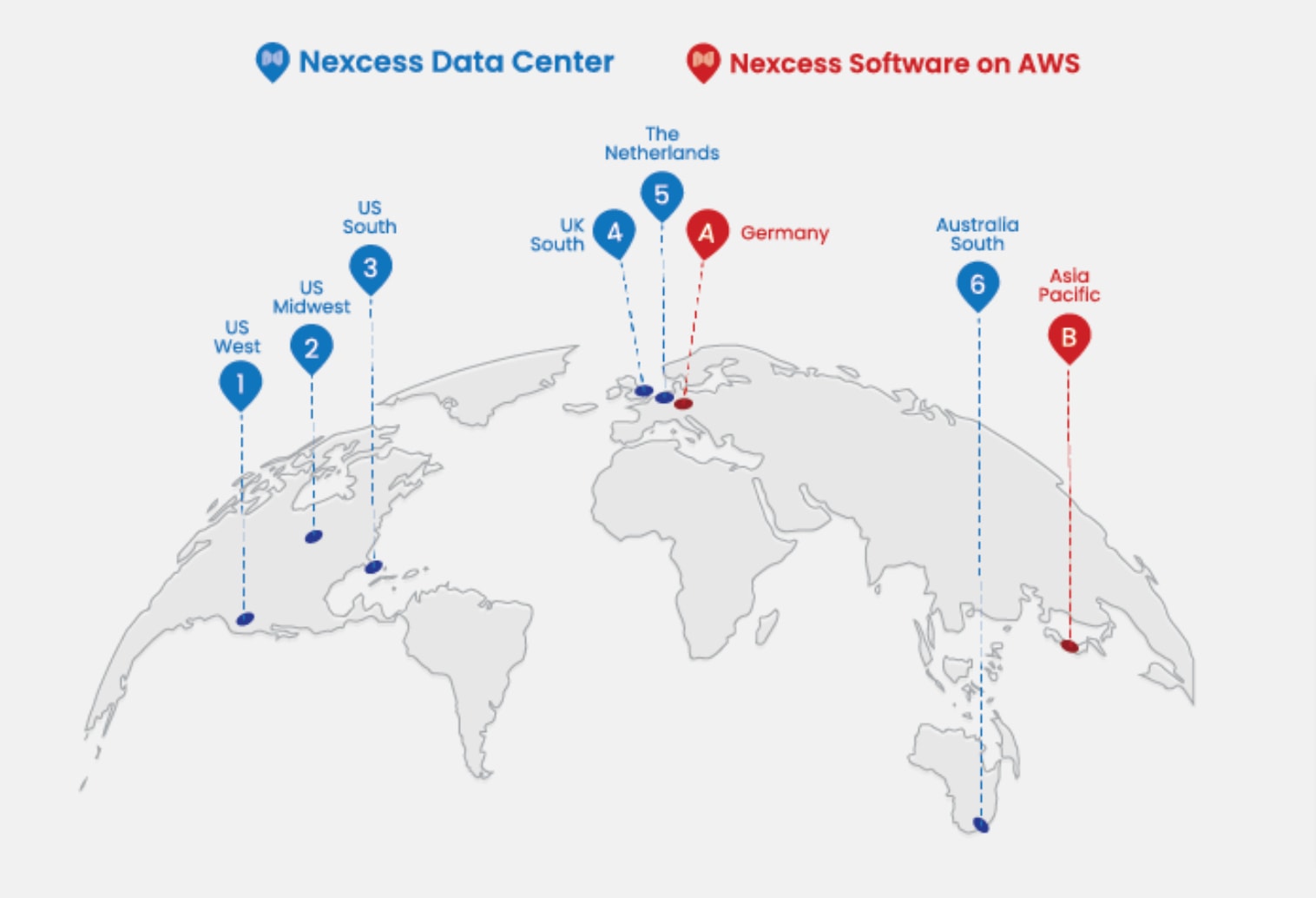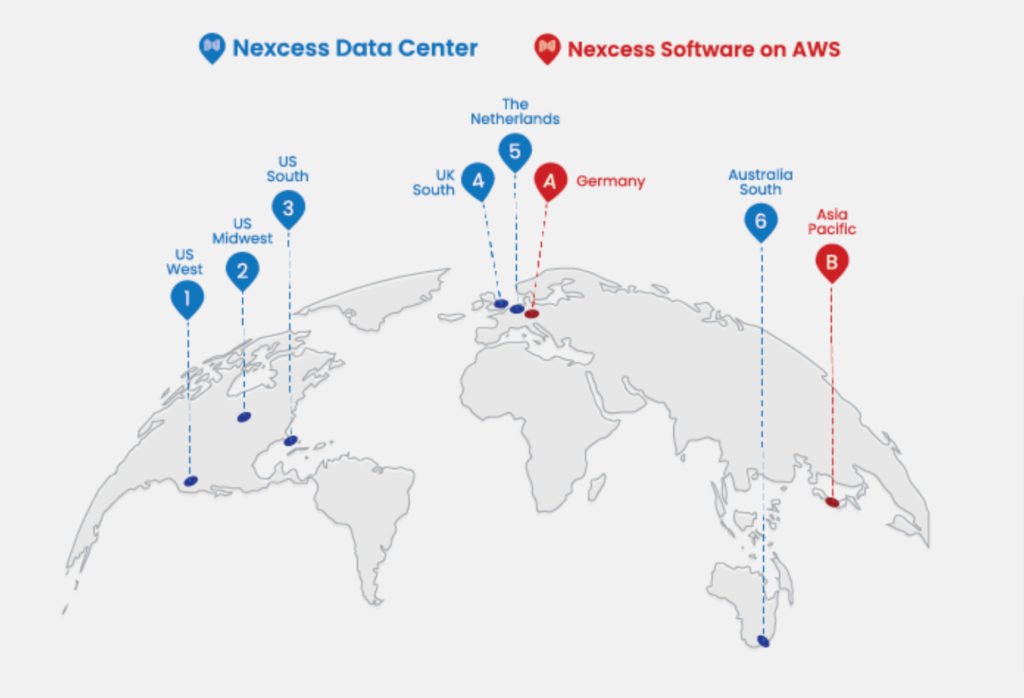 Kinsta, on the other hand, has 25 data center locations. Hence, you can see that Kinsta has more data center locations than Nexcess. However, this shouldn't be a big hurdle as long as you find your desired data center location with Nexcess.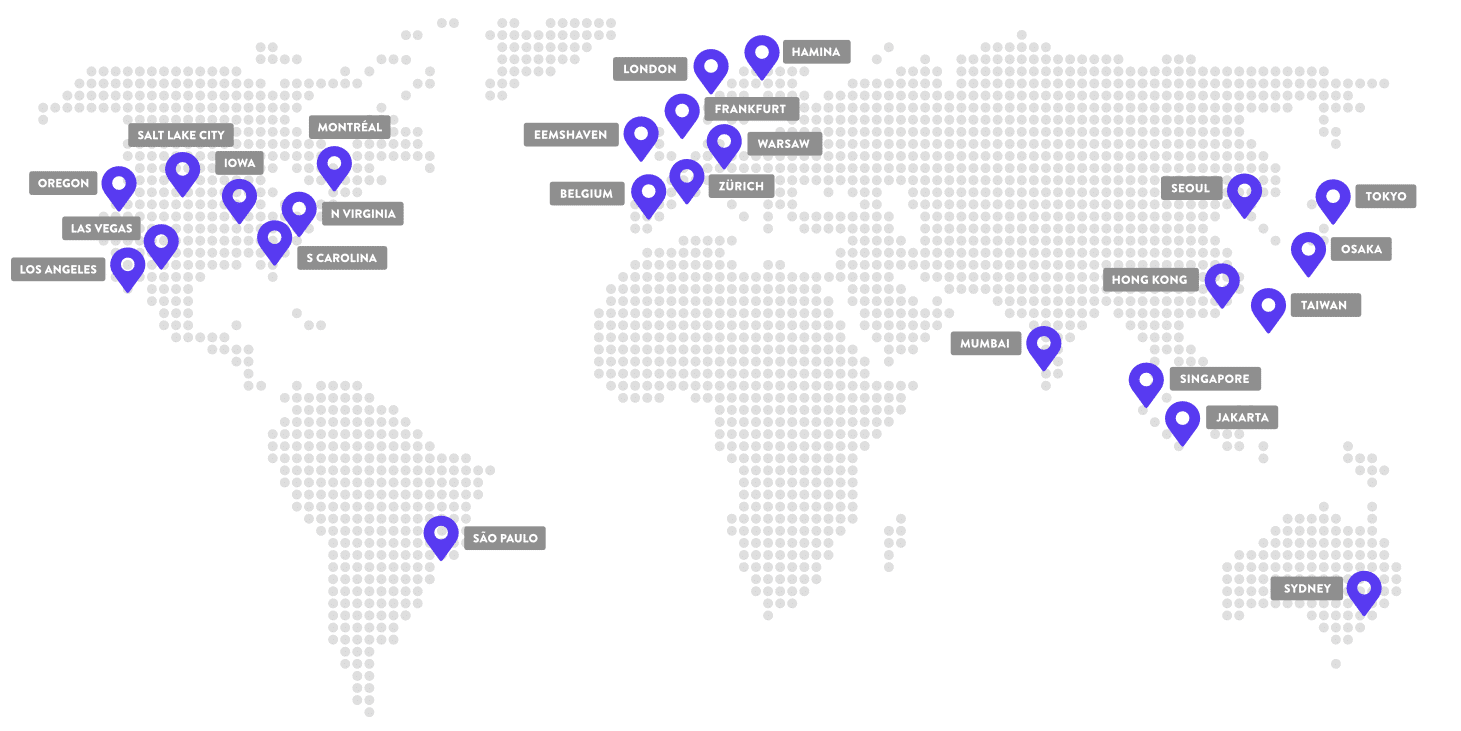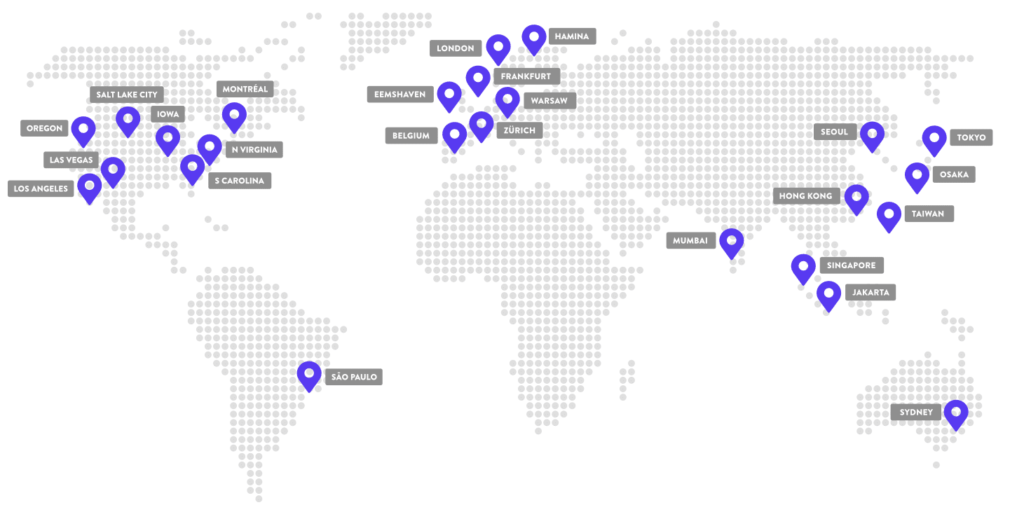 2. Control Panel
You must pay close attention to the control panel since you will have to manage your hosting account through the control panel. Nexcess comes with an easy-to-use custom control panel called the Client Portal. The control panel gives you an excellent one-point of control to manage Email, MySQL, htaccess, Firewall rules, Cron jobs, Backups, Statistics, and more.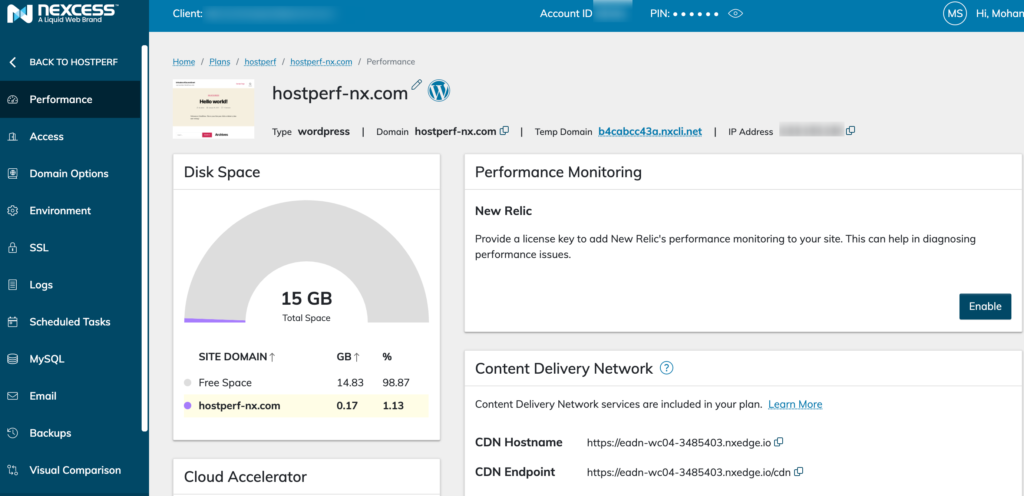 Kinsta also has a custom control panel called the Kinsta dashboard. The control panel is intuitive and offers you access to phpMyAdmin, redirects, logs, SFTP, backups, and more to manage your account. Further, the Kinsta dashboard offers detailed site analytics.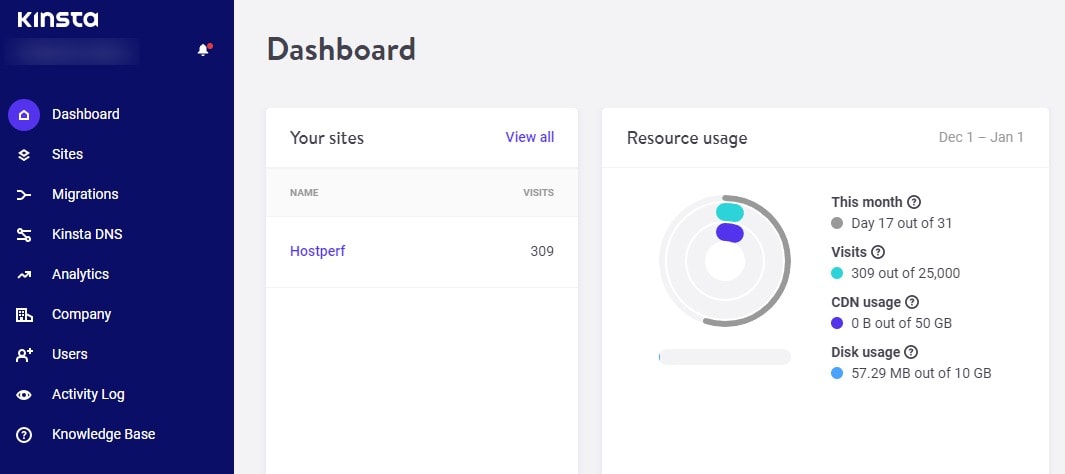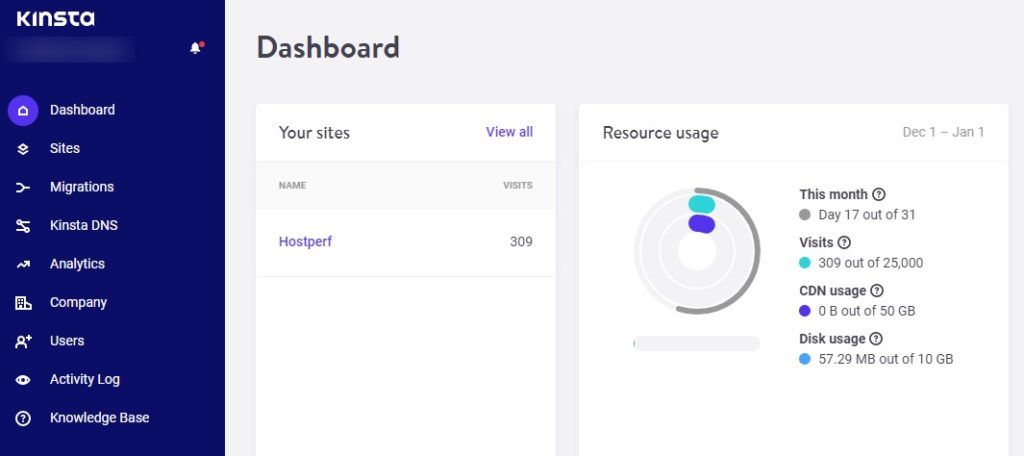 3. CDN
CDNs are widely used these days for faster speed of delivering content to target audiences, and most of the top hosting companies offer CDN services for free on their plans. Nexcess comes with its in-built CDN called the Edge CDN, and it is available in all the plans.
The CDN uses its wide global network to distribute content from the closest servers. Besides, it has an intelligent caching mechanism wherein it caches the most frequently accessed files on priority for a blazing fast loading.
Kinsta, on the other hand, uses KeyCDN and offers it for free on all the plans. With KeyCDN, customers have the benefits of 35 different global locations, HTTP/2, and IPv6 networks. Even though it uses a traditional caching method, it makes the Kinsta sites blazing fast.
4. Staging
Staging is a pretty important feature and is no longer limited to only the developers. Even website owners can use this feature with great ease nowadays since most hosting companies offer a pretty easy staging feature. Nexcess offers 1-Click Staging on all plans with a straightforward process of cloning the live site, testing changes, and deploying final changes to the live site.
Kinsta has a pretty straightforward staging feature as well, and the host has the feature for free on all the plans. Creating a staging site is exceptionally simple in Kinsta and pushing the final changes to the live site is also equally simple.
5. Backups
Before you host a website, you must plan well for the backup and check if the hosting service you are counting on has a reliable backup system. I was pretty impressed by the backup feature in Nexcess. The host offers free automated daily backups and stores them on the off-server for 30 days.
Kinsta also has a very reliable and free backup system in place, characterized by automated daily backups. You can easily restore any copy of a backup anytime you want.
6. Security
When hosting a site, you must put utmost emphasis on website security and, at the same time, check if a hosting service has a tough security system in place before you choose one. Nexcess has a very straightforward approach towards security, and apart from constant server monitoring, the host offers iThemes Security Pro for free on all plans.
Kinsta also comes with extremely tight security features comprising resource isolation, DDoS protection, and Hardware Firewalls. Besides, the service is covered by Google's high-security network.
Nexcess Vs Kinsta Support
A reliable support service can quickly get you out of technical problems and save you a lot of time. Nexcess offers fast and reliable support through 24×7 live chat and phone backed by dedicated and experienced executives. Kinsta support is also undoubtedly reliable, and the support team has done a splendid job in assisting the customers with their technical issues through 24×7 live chat and email.
Conclusion
I am sure you have enjoyed reading this post. I tried my best to provide you with the most comprehensive picture of the two services. I tested and analyzed the various aspects of the two services using the best methods, and throughout the process, I paid utmost attention to getting the most accurate results to share with you.
Though Nexcess is not as fast compared to Kinsta, still their performance is good. Most importantly, Nexcess is a feature-rich hosting that offers enormous server resources. All I can say, Nexcess is the best hosting for agencies and Kinsta is best hosting for any type of business. Kinsta is good for agencies too but they're not affordable.