How to Migrate WP Sites Using SiteGround Migrator Plugin
SiteGround just launched their latest automated WordPress Migrator plugin which is first of its kind in the industry considering the fact no other hosting company offers such a feature in shared hosting space.
Since I hold an account and testing SiteGround for the last few years and being Hostingstep's most recommended web hosting company, I just tried to see how the plugin works.
How To Get Started With SiteGround Migrator Plugin
SiteGround has made the steps pretty simple and anyone with basic website management skills can do this stuff with ease. Follow the steps carefully and please let me know if you face any difficulties.
Step 1: Generate a Migration Token in cPanel
Considering you bought a hosting account with SiteGround (If not, follow the link for 60% OFF), log in to your cPanel and you can see the options WordPress Migrator under WordPress Tools menu.
Now you'll get the below screen, just choose the domain you added on your cPanel account and generate migration token.
Step 2: Install SiteGround Migrator Plugin
There are two ways to make it, download from the link https://wordpress.org/plugins/siteground-migrator/ else search as "SiteGround Migrator" in Plugins -> Add New.
Once done, open the plugin and you can see the option to enter Migration Token. Enter it and initiate the process, once the transfer is done, you'll receive an email stating the same.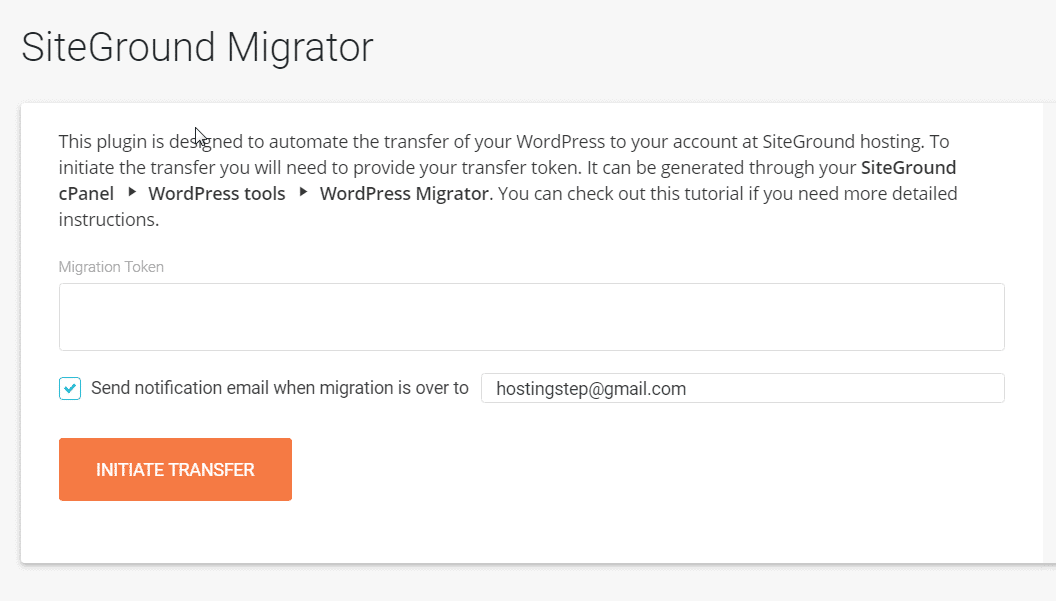 Step 3: Update Nameservers
Once the transfer is done, you can update the Nameservers pointing towards SiteGround and your automated WordPress site migration from SiteGround is completed.
Things to Consider
The plugin was released recently and while writing this post, it has already gained 300+ active installation, itself defines the success of the plugin. Currently, the plugin doesn't support multisite transfer and won't able to transfer your websites hosted on your local environment.
What you love most about the plugin? share your thoughts on comments.