This comprehensive post will walk you through five excellent performance monitoring tools for WordPress. In fact, I use all these tools to find the fastest hosting for WordPress.
If you plan to host a website with some serious business, you must constantly monitor its performance and make the necessary tweaks to keep it at its best. Fortunately, there are some powerful performance monitoring tools that you can use for this purpose.
WordPress Performance Monitoring Tools
PageSpeed Insights
My first pick is the PageSpeed Insights tool by Google. You can use PageSpeed Insights for free. PageSpeed Insights, or PSI, provides you with performance reports for mobile and desktop devices. Besides, the tool offers users valuable suggestions for improving their website's performance.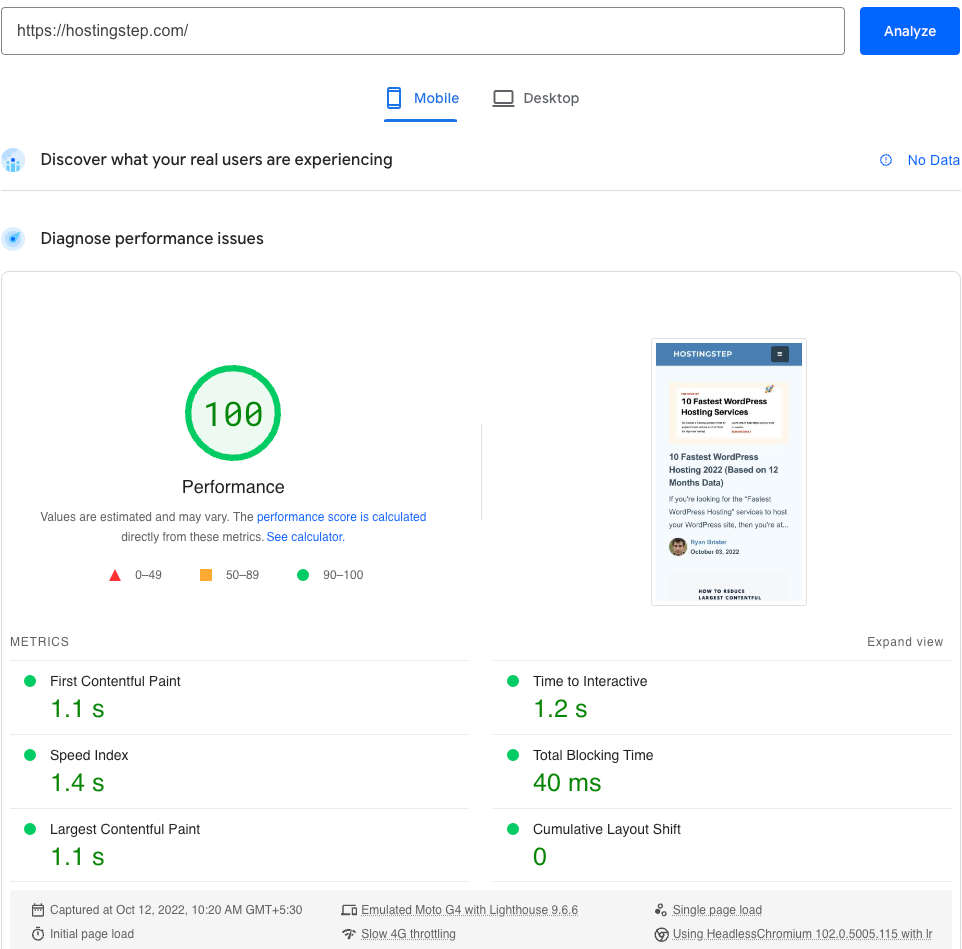 PSI makes you aware of your website's Core Web Vitals metrics like First Contentful Paint (FCP), First Input Delay (FID), Largest Contentful Paint (LCP), and Cumulative Layout Shift (CLS). The tool provides both lab and field data about a page. Most importantly, the tool offers you real-user experience data.
To use the PageSpeed Insights tool, head off to its official page and enter your website URL. After that, hit the Analyze button. The tool will take a few minutes to scan your website and provide you with data for your website's mobile and desktop versions.
The tool will display your website's Core Web Vitals, which are essential for user experience. Besides, the tool will show the performance score for your website's mobile and desktop versions. I've written a detailed guide on fixing the Core Web Vitals assessment failed WordPress and follow the steps to fix PSI issues.
Further, the tool will make you aware of the performance issues and suggest ways to fix them. For example, you may see things like Reduce unused JavaScript or Reduce unused CSS. You can work on the suggestions, eventually improving your site's performance.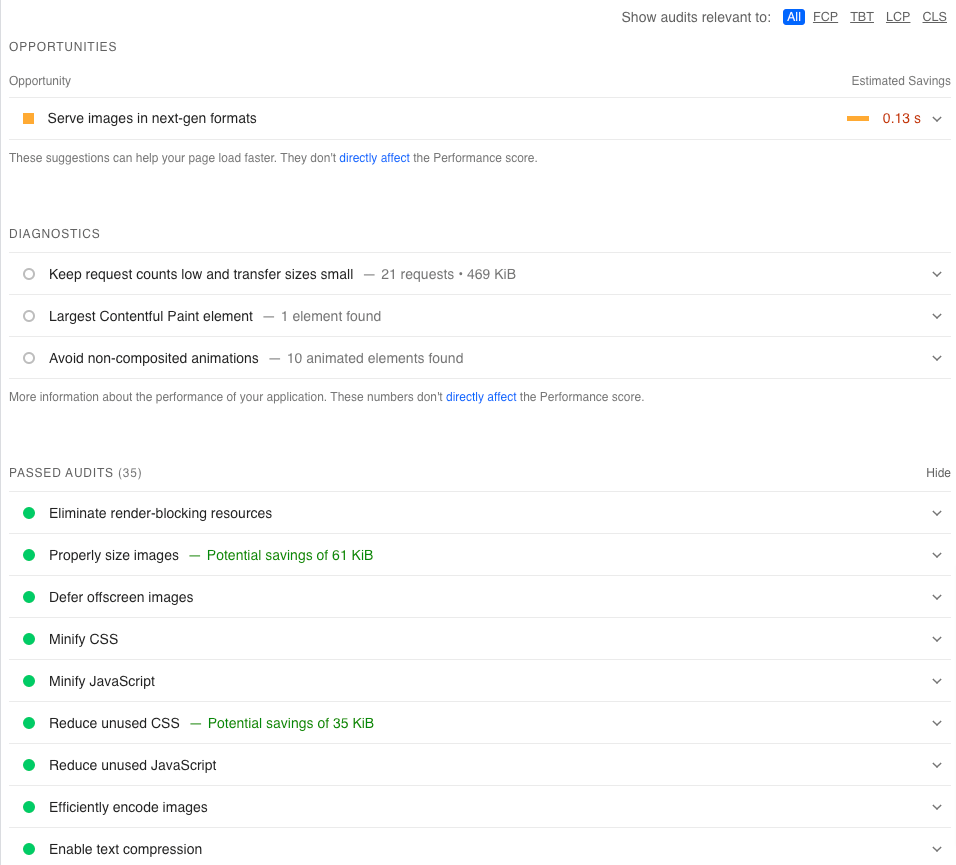 Pingdom
Pingdom is a Simplified End User Experience Monitoring tool powered by Solarwinds. The tool provides actionable insights about your site's uptime and performance. Even though Pingdom allows users to check their websites' page speed and uptime for free, the paid version comes with more advanced functionalities such as Synthetic Monitoring and Real User Monitoring. At Hostingstep, I use the Pingdom tool to monitor our demo sites performance.


You can choose between Synthetic Monitoring or Real User Monitoring per your requirements. Either of them costs $10 per month and is available on both Annual and Monthly billing. However, if you have a new website, you are good to go with the free Pingdom tool. You will have to get to the bottom of the page and click on Pingdom Tools. After getting to that page, you can enter your website URL and select the nearest server. Next, you can hit the START TEST button.
The tool will take some minutes to scan your website. After the scanning is done, it will provide you with performance data for your website, performance grade, Page size, Load time, and Requests. It will also provide you with various suggestions on page performance improvement. Further, the tool offers detailed data on what resources are taking more time to load, and you can work on that to improve your site's speed.


GTmetrix
GTmetrix is one of the finest and most extensively used performance monitoring tools. The tool helps you understand how your site performs and enables you to understand the reasons behind its slow speed. The tool is available in both free and paid versions. The free version comes with minimal features.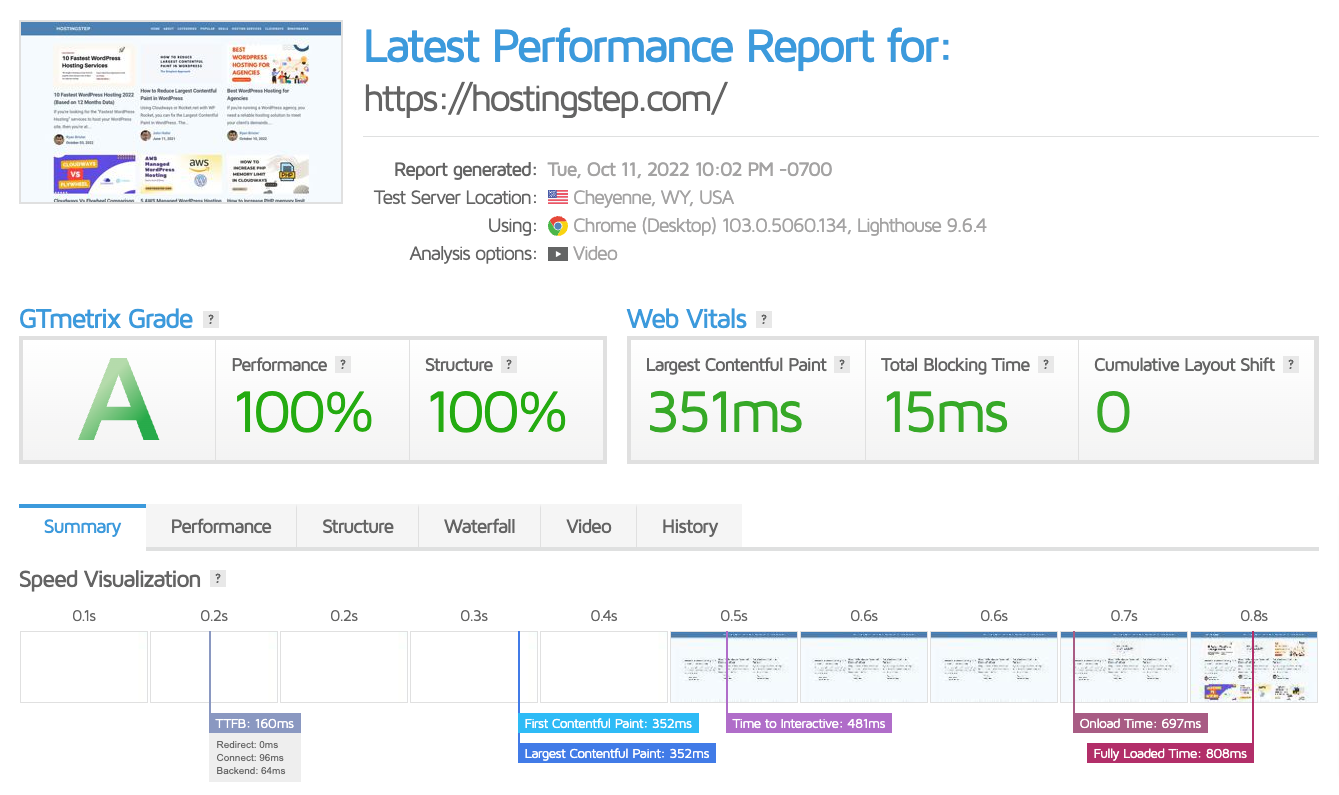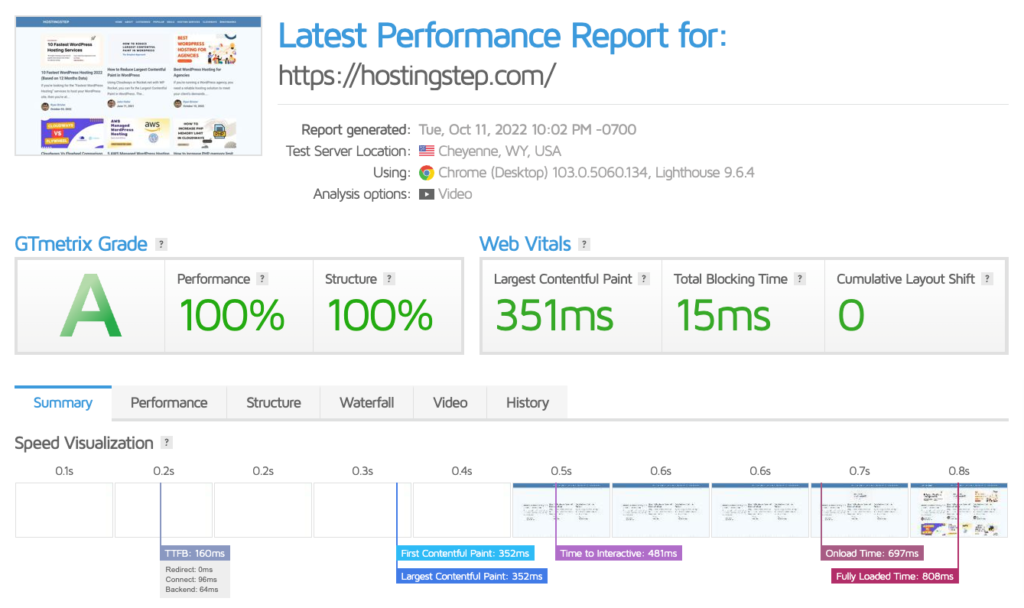 The tool allows you to test the performance of your website across 75 servers in 22 different global test locations to understand how well your website performs worldwide. Besides, the tool lets you know how your page loads on different devices.
The tool also has an intelligent notification system to notify you when your page is slow. In addition to the free version, GTmetrix is available in three paid versions, with Solo being the lowest tier plan for $10.67 per month.
Testing the performance of a website is pretty simple on GTmetrix. As in the former performance monitoring tools, you must get to the GTmetrix website and log in to your account. After that, you can enter your website URL in the URL field and select your desired server and device. After that, you can hit the Test your site button.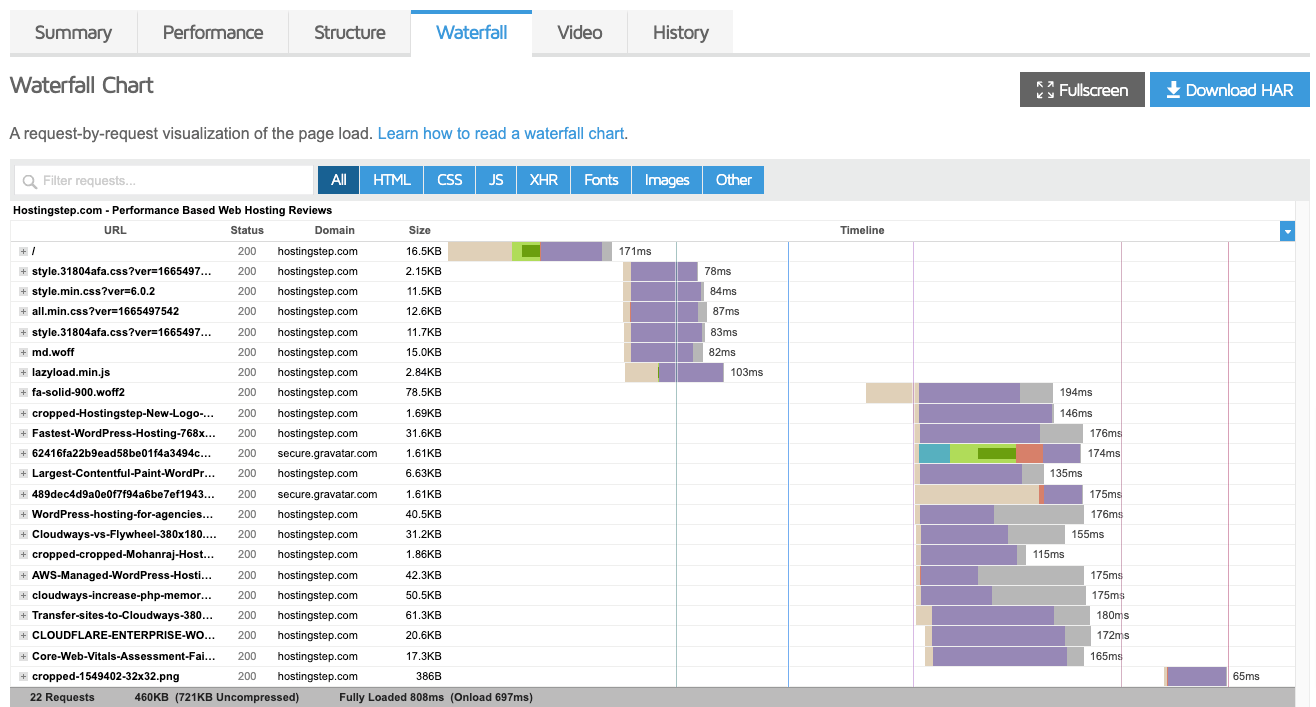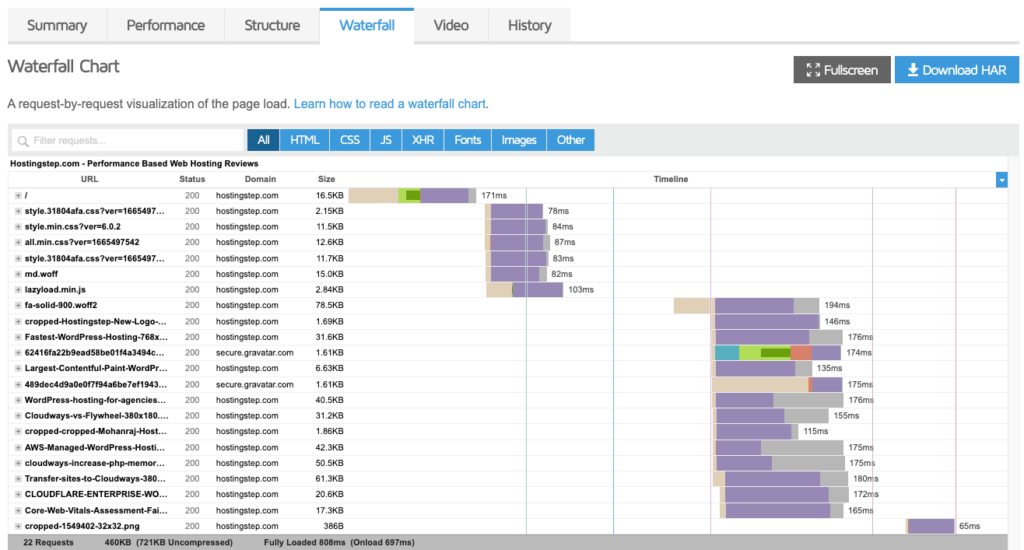 After GTmetrix scans your website, it will present you with Google Lighthouse for actionable insights for performance optimizations and other details such as Largest Contentful Paint, Total Blocking Time, and Cumulative Layout Shift.
Loader
Loader.io is an excellent cloud-based load-testing tool for web apps and APIs, available in Free and Pro versions. Anyone with a new website can sign up for the Free plan. The tool is straightforward to use. You can add your target host and run a test.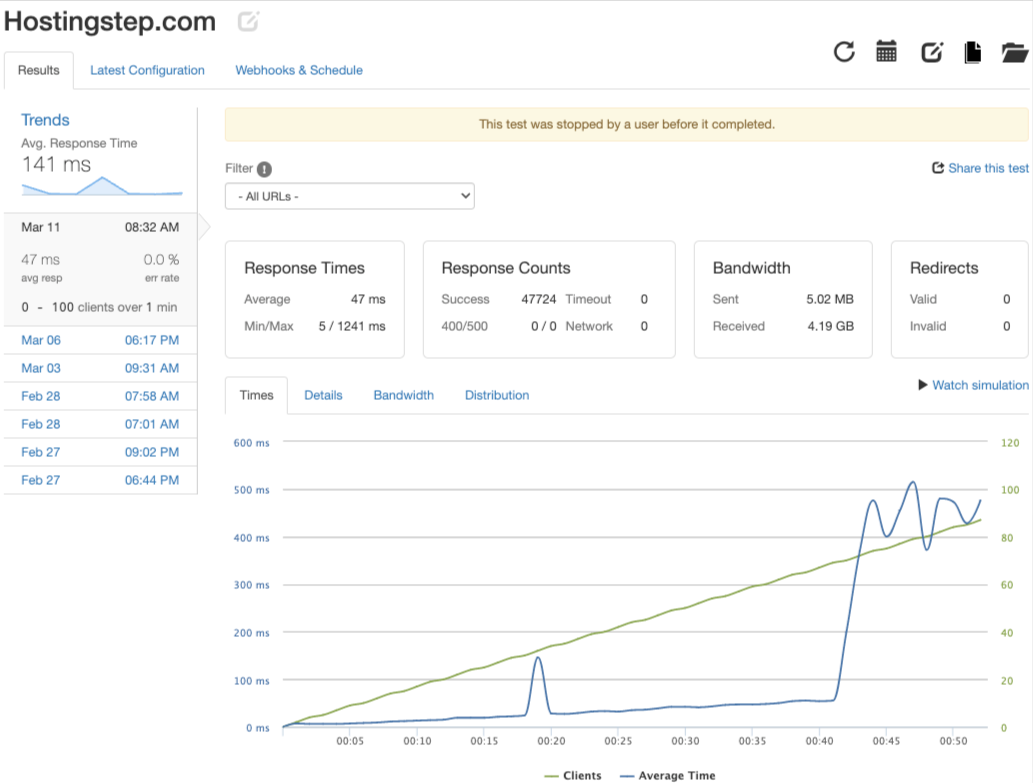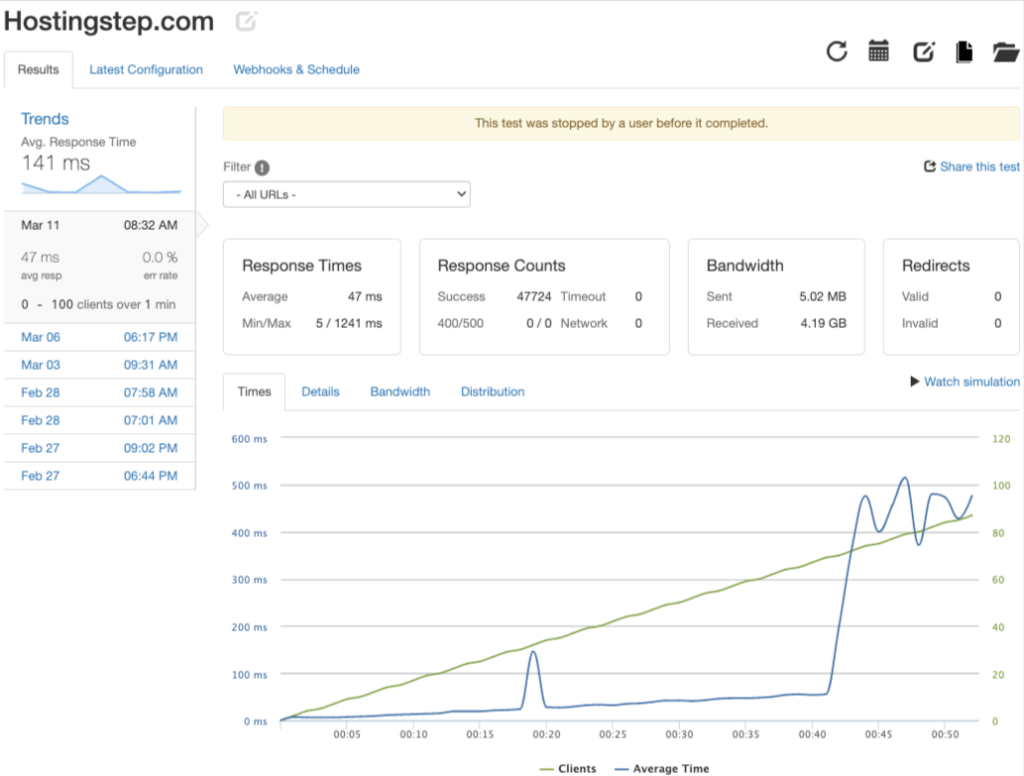 The tool will simulate connections to your application for a given duration and display the real-time test results. Besides, users can easily share the test results with their clients or team members as graphs and stats.
KeyCDN Performance Checker
If you are serious about your website's performance, you must try the KeyCDN Performance Checker. KeyCDN offers you various free options to test different aspects of your website's performance. The options include Website Speed Test, Performance Test, HTTP Header Checker, HTTP/2 Test, and Brotli Test.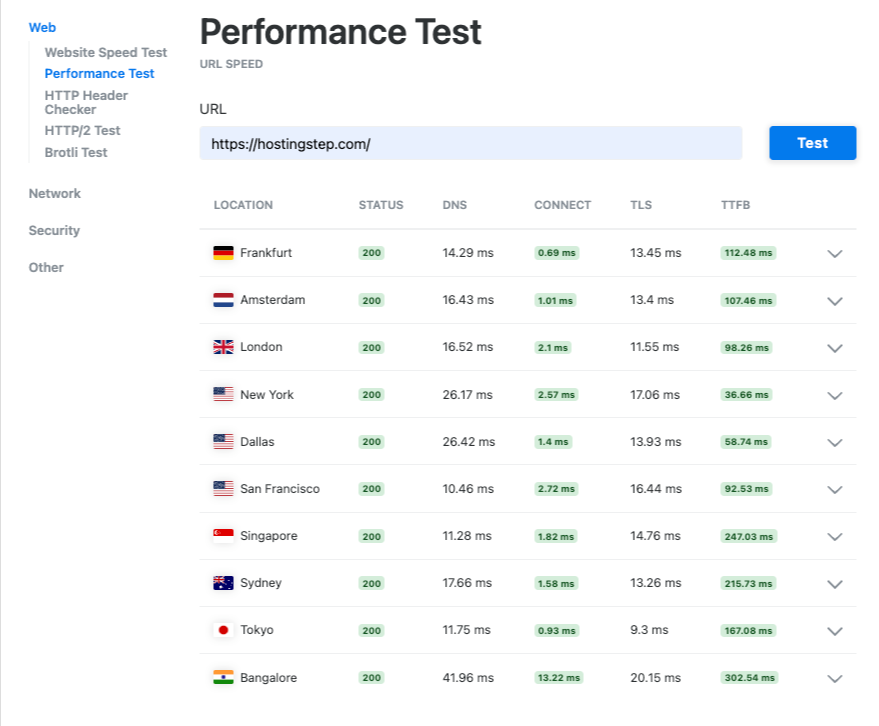 Checking your site's performance on KeyCDN is pretty simple; you must type your site's URL and hit the Test button. The Performance Test allows you to check your website's DNS, TLS, and TTFB across ten different global locations. The Brotli Test helps you know if Brotli compression is enabled on your website.
Wrapping Up
So, these were my five best performance monitoring tools for monitoring the performance of WordPress websites. I have been using these tools for many years now, and I am sure you will find them helpful. You can try these tools and use them according to your requirement.
These tools are more than enough to evaluate all the essential aspects of your website's performance. These tools are effortless, and once you start using them, you can undoubtedly have better performance monitoring for your website.