WP Engine Price Increase, What's Next & Alternatives
WP Engine price increase happened in March 2018 on all WP Engine plans with their new launch of WordPress Digital Experience Platform (DXP).
WP Engine is the industry leader in managed WordPress hosting recently completed its tenth year run in the hosting industry. If you're not aware, WP Engine is the first company to offer WordPress exclusive hosting for customers.
At Hosting, I still believe, WP Engine as the Best Managed WordPress hosting, thanks to its solid uptime & response time reports I got from testing their servers.
WP Engine Price Increase, what's next?
If you checked out my review on WP Engine, I already wrote, WP Engine is more than a hosting company since it developed three tools namely, Page Performance, Application Performance, Content Performance.

Each tool does its own job, for example, Page tool monitors the loading time of each page and alerts you if there's an increase in response time and also it does help in various performance issues. Honestly, no other hosting company innovated this level deep for the WordPress community.
Coming to the WP Engine Price increase, it has both positive and negative. The negative thing, definitely the pricing and positive thing, WP Engine's new Digital Experience Platform (DXP)
The DXP aims to deliver the agility, performance, intelligence, and integrations that customers need to drive their online business forward faster.
Though its such a great initiative, there are certain customers who operate under minimal profit, managing client sites on WP Engine and there are people who just started a site generating zero income, they'll surely get affected by this WP Engine price increase.
As already said, WP Engine is the #1 leader in the WordPress industry but still, there are some situations like this where you need to look for better WP Engine Alternatives.
I compiled a list of best WPEngine alternatives for you to get started.
If you're getting used to WP Engine dashboard and don't want to move your site to cPanel based hosting, then Kinsta is the best alternative you should host with.
Kinsta, completely powered by Google Cloud Hosting platform, works just like WP Engine and at some parts, they work even better than WP Engine.
Kinsta plans start from $30/month and offer free CDN, free site migrations etc while WP Engine plan on $35/month doesn't offer free CDN and costs extra $19/month.
If you're on WP Engine Growth and Scale plan, Liquid Web Managed WordPress will be the best alternatives. While Liquid Web starter plans are costlier, the mid-terms and higher plans are cheaper than both Kinsta and WP Engine.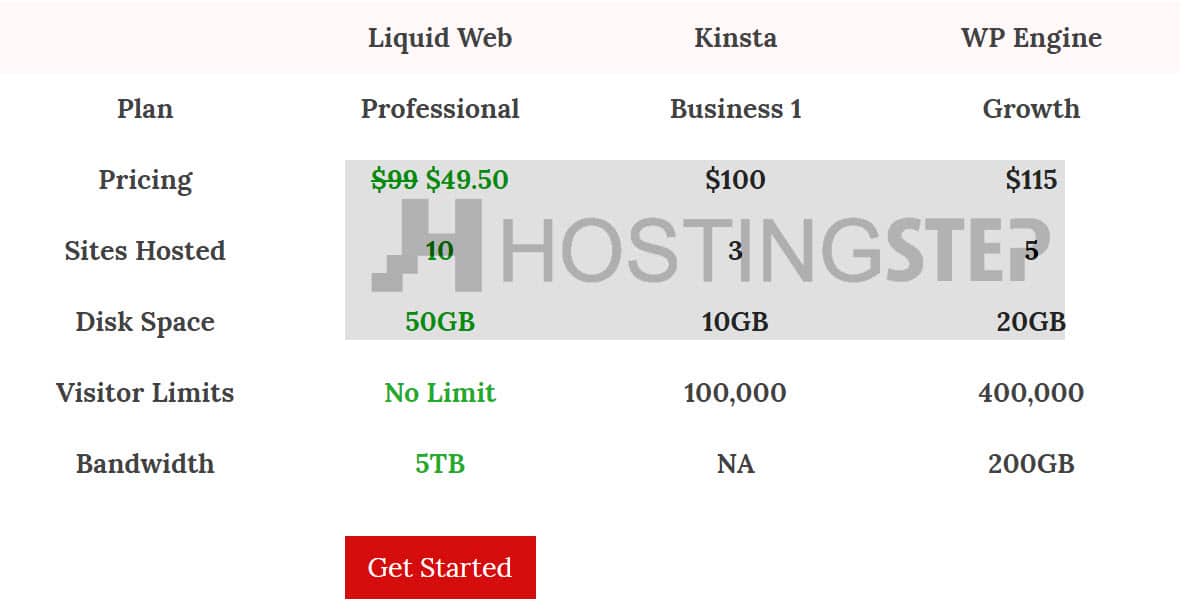 Apart from it, A2 Hosting recently launched its managed WordPress hosting, that costs as low as $12.97/month as an introductory price and if you're not aware, A2 Hosting offers one of the fastest WordPress hosting at the price of shared hosting.
Concluding
Though WP Engine price increased, it's a gradual increase and I think many people can afford it. In near future, we planned to test WP Engine again and planning to test their newly developed DXP platform.