In this post I'm comparing WP Engine and Templ hosting. This WP Engine Vs Templ post comes with performance test results, pricing and support.
WP Engine Vs Templ Introduction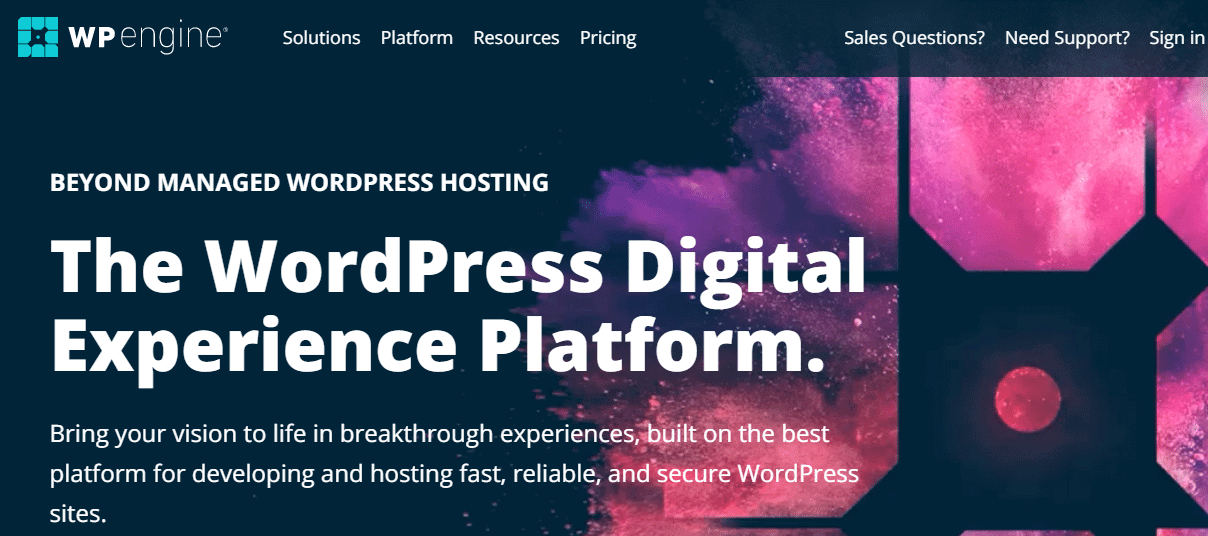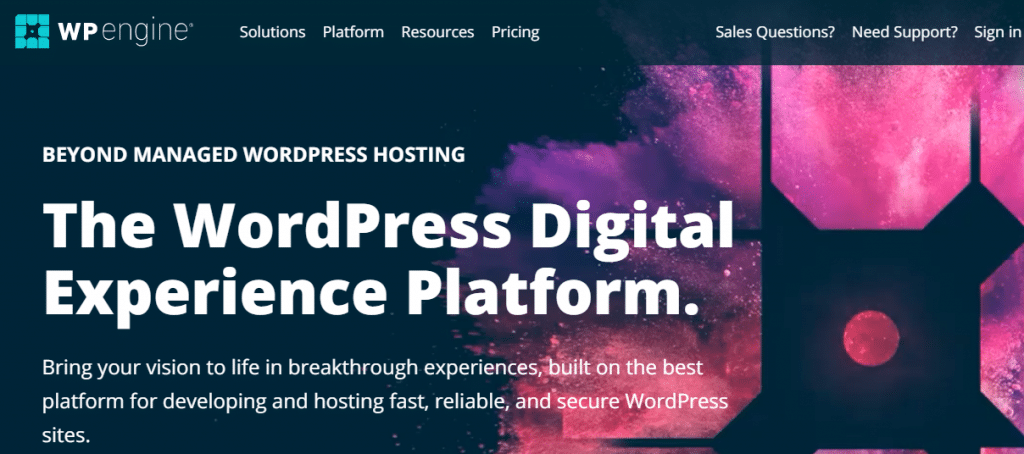 WP Engine is a fully managed WordPress hosting company with fast and reliable service. Over the years, the company has done an excellent job of helping businesses of all sizes, from small businesses, creative agencies, and enterprise brands, in offering their customers exceptional digital experiences. The service has many advanced features for sure.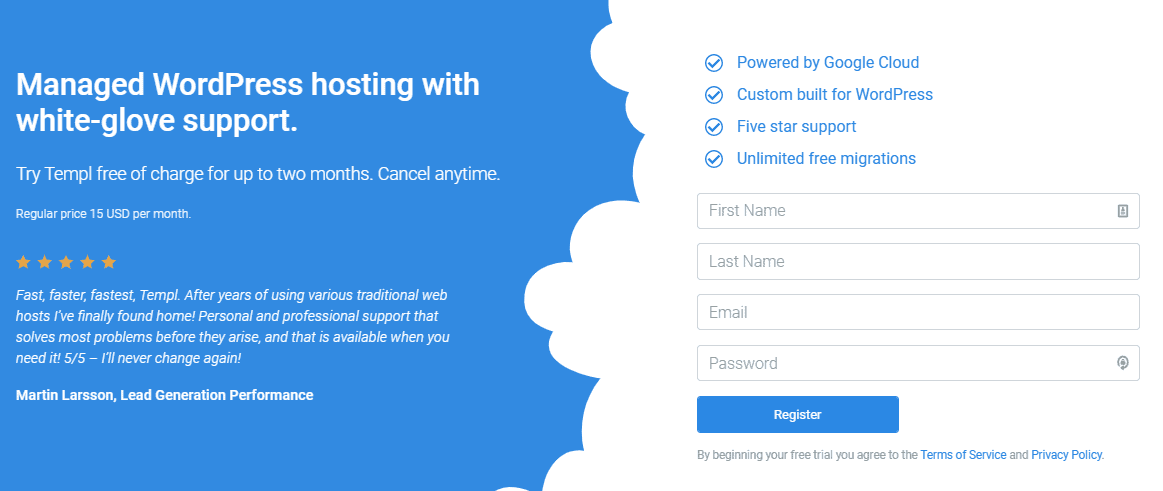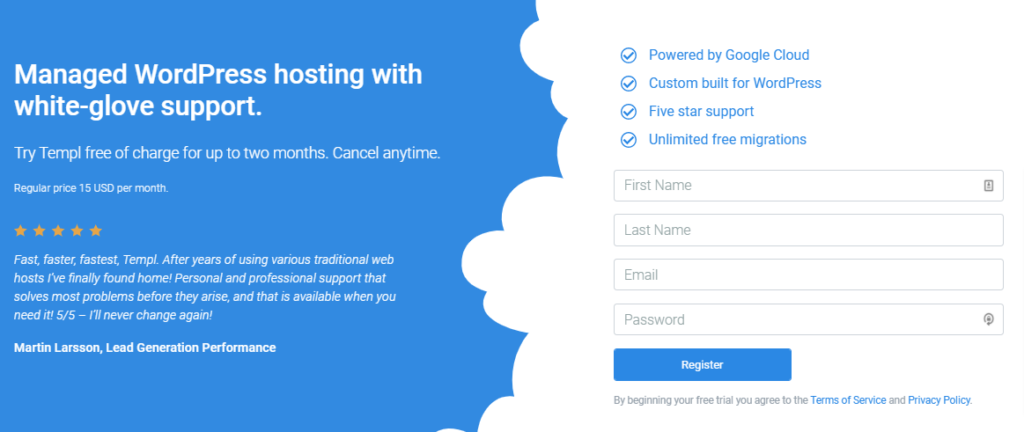 Templ, on the other hand, is a managed WordPress service that runs on the Google Cloud Platform. The service comes with brilliant speed, easy site management, and various other advanced features. I have done hours of research and testing on both the services, which I will love to share with you all in this post. After you read this post until the end, this would help you understand the two services' features well and choose between with two confidently.
WP Engine Vs Templ: Performance
Server Response Time
Even though both the services claimed to have the best performance and proved it over the years, I thought of testing it for being surer. I thought of starting with the server response time first. As I tested the server response time of my WP Engine site and my Templ site, my WP Engine site had an average response time of 374 ms.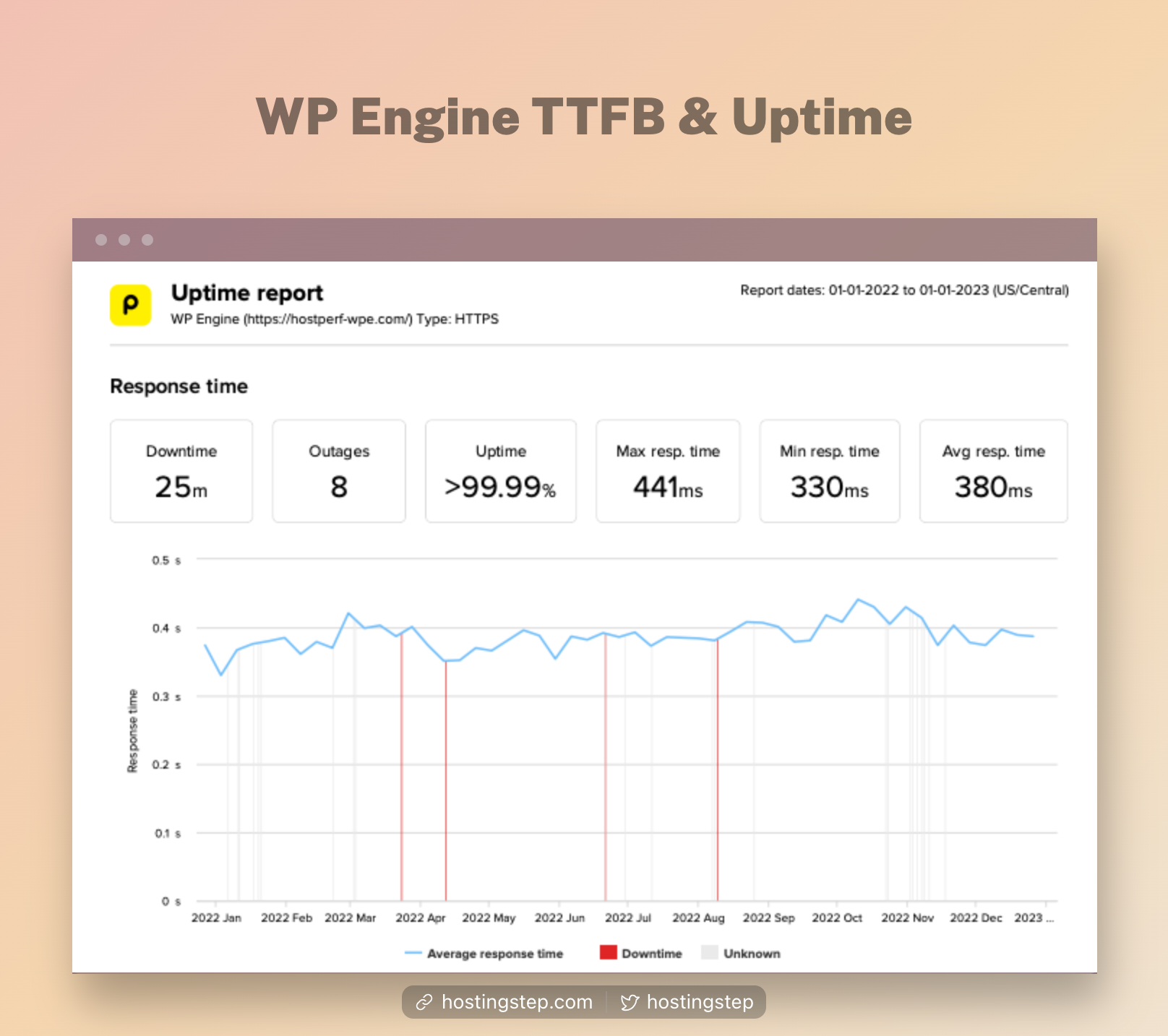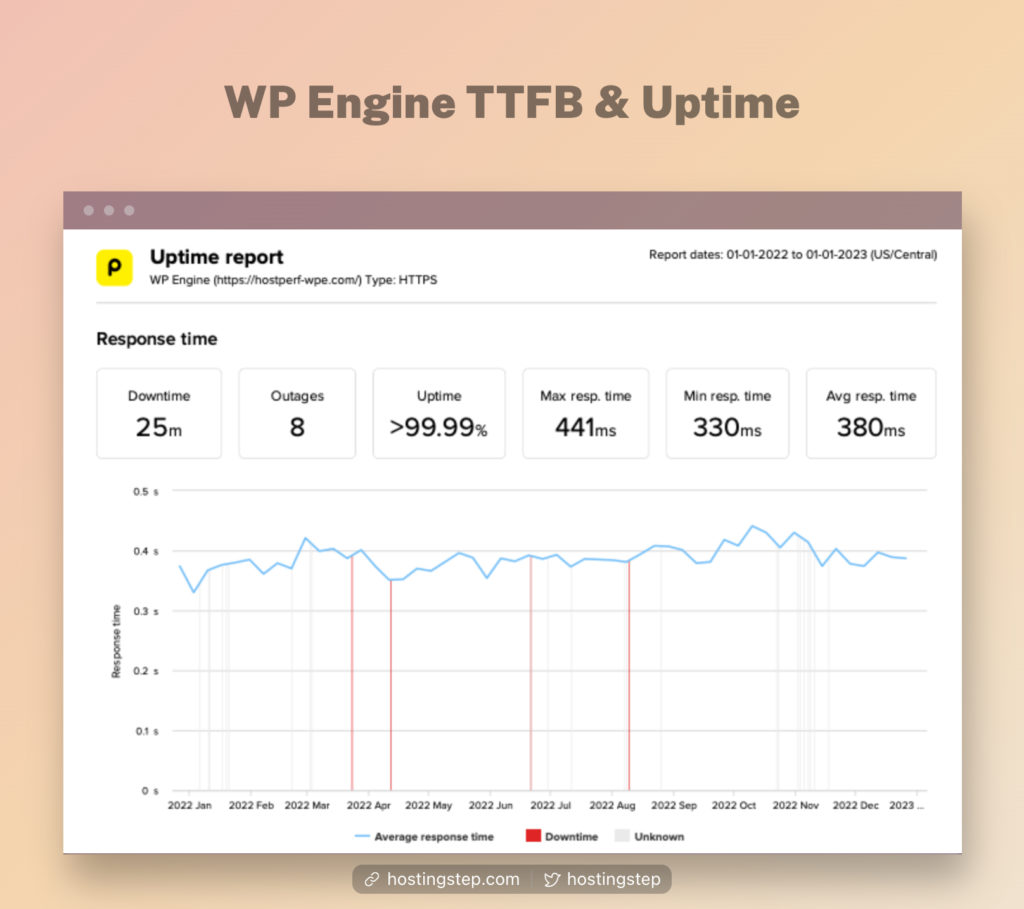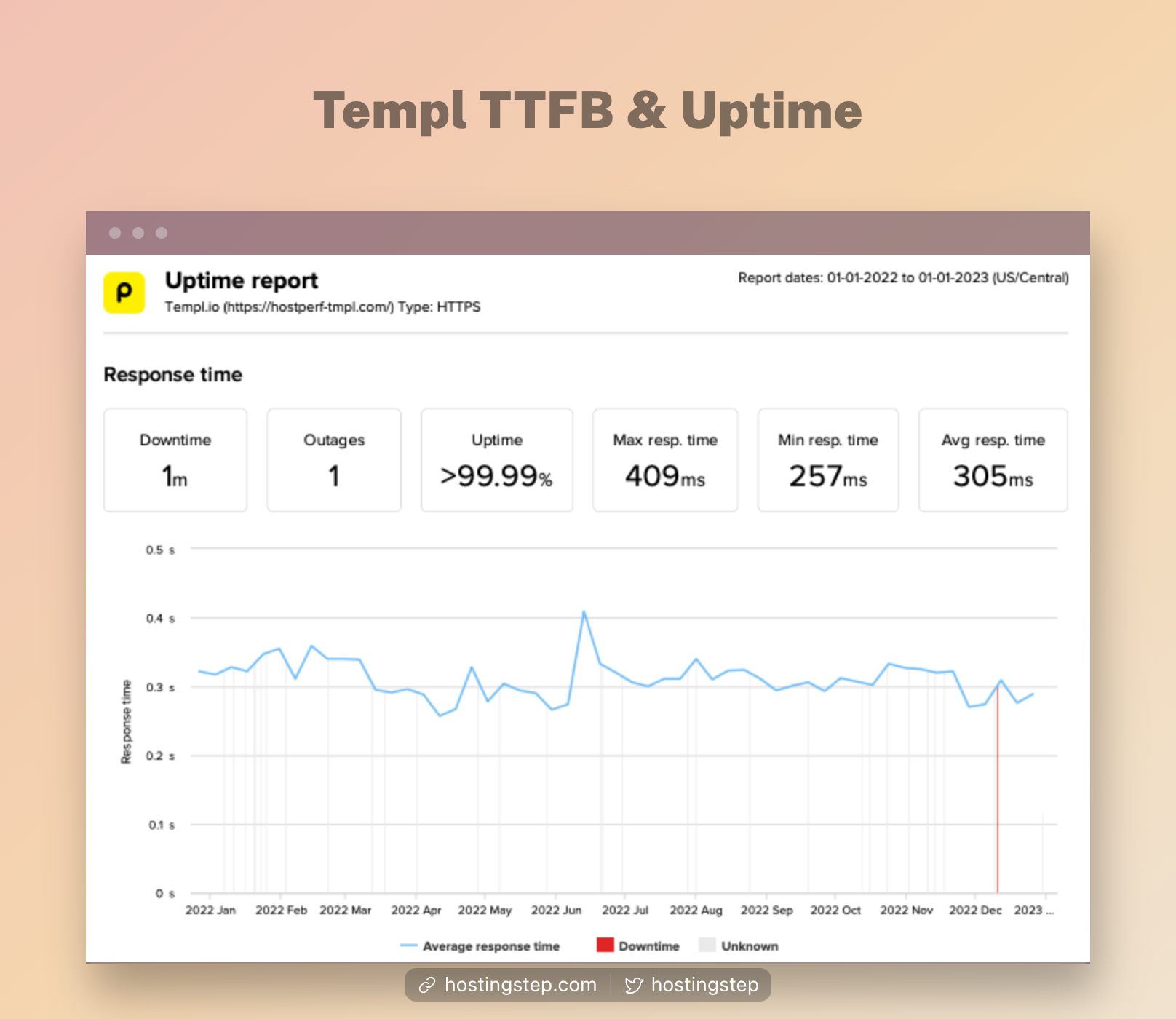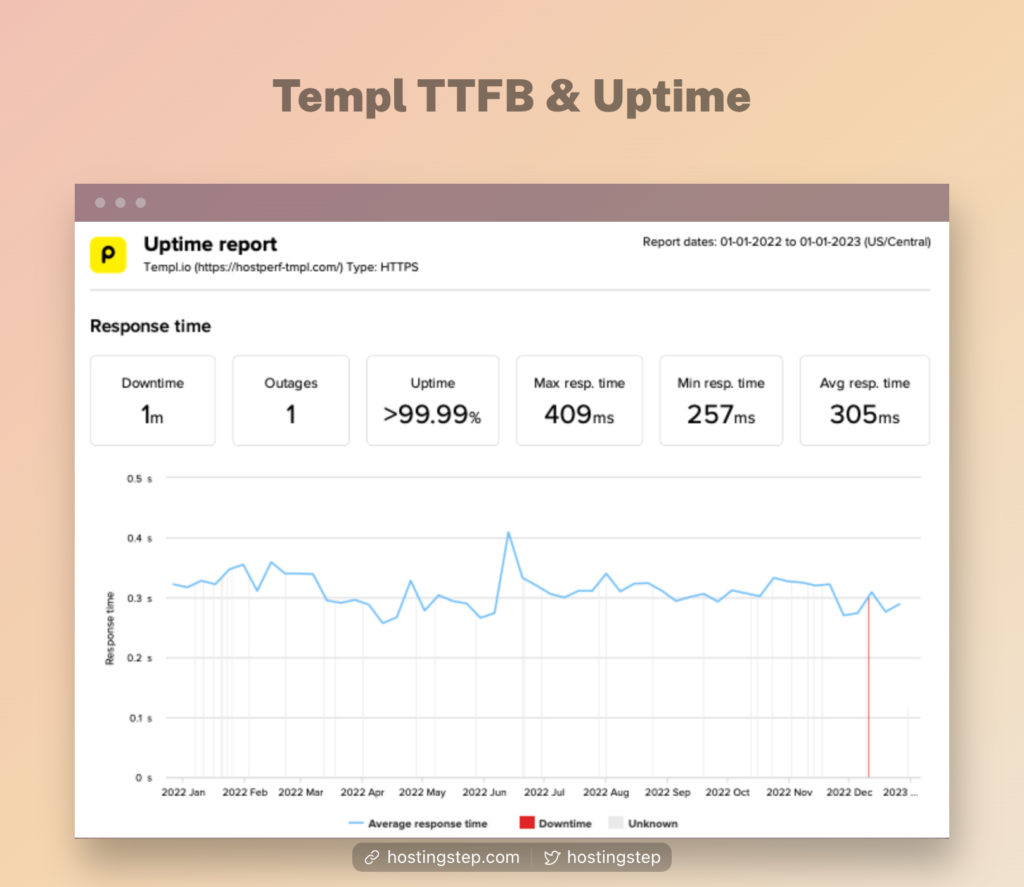 My Templ site had an average response time of 309 ms. It wouldn't be wrong to say that both WP Engine and Templ have a reliable server response time; however, Templ has a comparatively better server response time than WP Engine.
Uptime
The next best thing to do was test the uptime since we are all pretty much aware of how important uptime is for a website's success.
I tested the uptime of my sites hosted with the two services for months, and surprisingly, both WP Engine and Templ had an uptime of 99.99% and 100% uptime respectively. This is a sign of great reliability for sure.
Load Testing
Next, is a very crucial performance test called Load testing, and as I performed this test, my WP Engine site recorded 40 ms in the Clients Per Test (1000 Clients in 1 minute).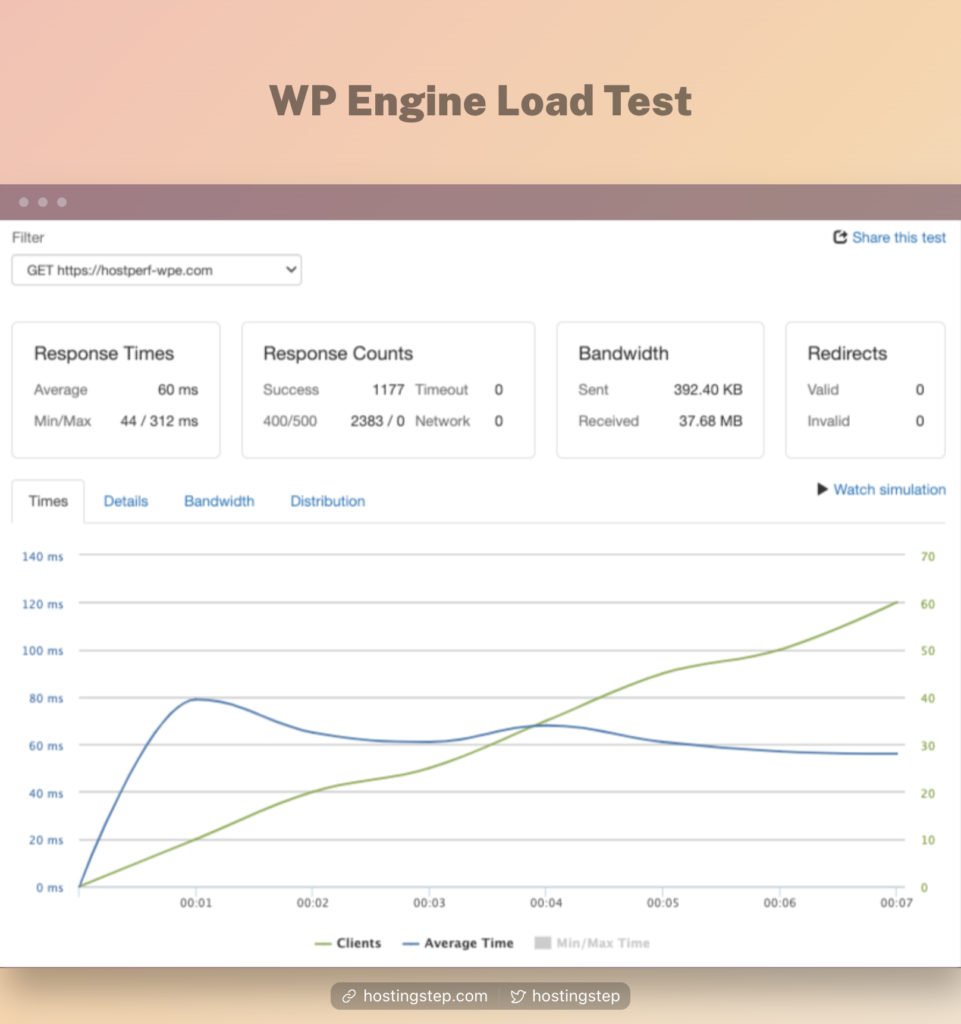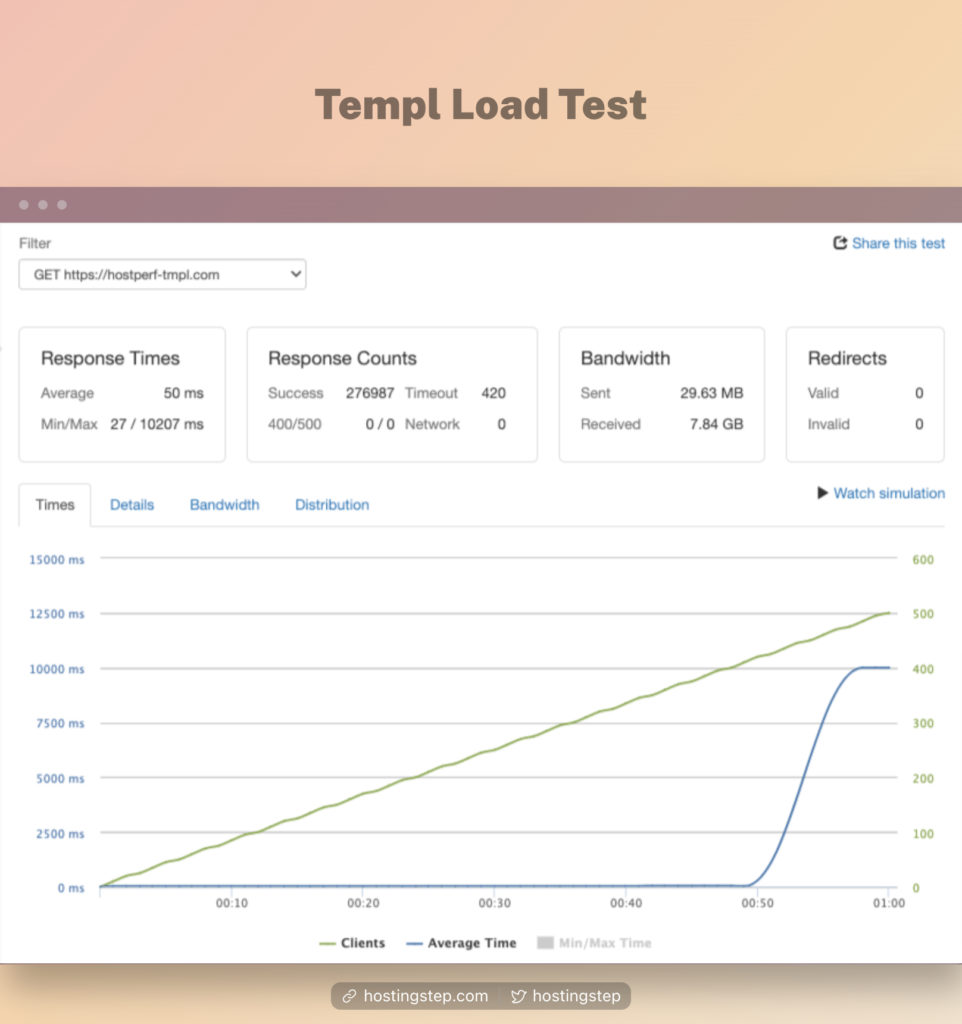 My Templ site had 33 ms in the Clients Per Test (1000 Clients in 1 minute). Going by the Clients Per Test (1000 Clients in 1 minute) result, Templ had performed comparatively better than WP Engine.
Global TTFB
Global TTFB is an essential test to check the performance of hosting services across multiple global locations, and to do this; I pinged my sites hosted with the two services from as many as 10 global locations.
My WP Engine had an average Global TTFB of 462.05 and had a decent TTFB in all the global locations, even though the TTFB in Bangalore was pretty close to 1 second.
However, my Templ site had much better results with an average Global TTFB of 353.69 ms and had exceptional TTFB in Frankfurt, Amsterdam, London, New York, Dallas, and San Francisco.




Even though there is no denying that both WP Engine and Templ have good TTFB across all the global locations, Templ has a leading edge over WP Engine with comparatively lower TTFB across the global locations.
Core Web Vitals
My last test for checking the two services' performance is the Core Web Vitals test, which is important in terms of user experience. I tested the Core Web Vitals of my sites hosted with the two services.




My WP Engine site reflected a Largest Contentful Paint of 1.5 s, Total Blocking Time of 0 ms, and Cumulative Layout Shift of 0. Interestingly, my Templ site had reflected the same results as well. However, going by the score, both are pretty reliable services.
WP Engine Vs Templ: Features
Control Panel
It's time to look at the control panels of the two services. WP Engine comes with its User Portal, which is a custom control panel wherein users can access important options such as SFTP login details, database, create sites, and environments, CDN, Git push, Site Migration, and view billing details. Most importantly, the interface is pretty user-friendly and much neater than traditional control panels.
Templ uses a custom control panel. The host emphasizes offering users simplified site management with a clean interface by removing all the unnecessary options that are usually present in the traditional control panels. Templ has designed its control panel especially keeping in mind the ease of the WordPress users.
Data Center Locations
Hosting a website from the closest server to your target audience is always the best practice. However, you must first ensure that the hosting service you are up to choosing has your desired data center location.
WP Engine has 20 Google Cloud Platform and AWS data center locations across the globe which is a decent number, while Templ has 23 Google Cloud Platform data center locations. Hence, both WP Engine and Templ provide customers with a good number of data center locations to choose from.
CDN
Almost all sites nowadays use CDN and benefit a lot from it in terms of load times. Most hosting services have free CDN. However, it is always wise to check it well in advance.
WP Engine uses StackPath CDN and has it for free on all plans. With the StackPath CDN, you can expect an exceptionally high content delivery speed through static content conversion and delivery using multiple global locations worldwide.
Templ offers Google CDN for free on all plans. Google CDN is pretty expensive and powerful in enhancing the content delivery speed. Google CDN is currently the best CDN, and Templ is the only provider to offer this CDN for free.
Staging
If you want to test various changes before deploying them to your live website, you need 'Staging' for sure. Most hosting services offer this feature for free, and WP Engine is no different. The provider allows you to create staging sites, test changes effortlessly, and deploy final changes to your live website. Most importantly, users can create a staging site right from the WordPress dashboard.
Templ has the Staging feature for free on all plans too. The process of copying a live site is pretty simple in Templ. Besides, you could easily test various modifications, and when it's time to deploy your changes to the live site, you can do it in just a couple of clicks.
Backups
If you are looking forward to hosting a site, you must look for a hosting service with a reliable backup solution. WP Engine takes backup very seriously, and the host has free automated daily backups on all plans. Daily backups are stored offsite on Amazon S3 and encrypted in transit.
Templ also has an exceptionally reliable backup system in place with daily automated backup for free on all plans. The backups are stored for 30 days before they are deleted, and you can easily restore a copy within this time.
Security
Sites are surrounded by a lot of online threats these days, which is why you must put utmost emphasis on website security. WP Engine is one of those services that have a rock-solid security system in place.
If we look into the WP Engine security system, it comprises code reviews, managed core updates, patches, Multi-Factor Authentication, Traffic Encryption with SSL, Threat Detection & Blocking Disaster Recovery.
The security is equally reliable in Templ with Google's tight security in conjunction with Templ's isolated environments with tight permissions, vulnerabilities detection and removal, and code reviews.
Support
Getting stuck with technical difficulties is pretty much a normal thing for any user. However, you can't afford to be stuck for too long, and this is where a good support service comes into play.
WP Engine support comprises US-based and Ireland-based WordPress experts to assist the customers through 24×7 live chat and phone. The support service is pretty fast and reliable.
Templ also has a very dedicated and knowledgeable support team to address the customers' issues and queries. The support team does an excellent job of helping the customers through 24×7 live chat, email, and phone.
Conclusion
WP Engine and Templ are two leading web hosting services, and I have done my best to provide you with the most transparent picture of the two services in this post. I found both the services pretty reliable. As far as the performance tests go, there are places wherein Templ had a leading edge over WP Engine. However, there wasn't any huge difference.
Both WP Engine and Templ define managed WordPress hosting well with their excellent features. Both offer excellent security, performance, and support. Most importantly, none of the services miss any important feature.