WPX Hosting Vs Kinsta – Introduction
WPX Hosting was founded in 2013 and it offers affordable Managed WordPress hosting services. Powered by expert WordPress support, the platform is favourite among marketers.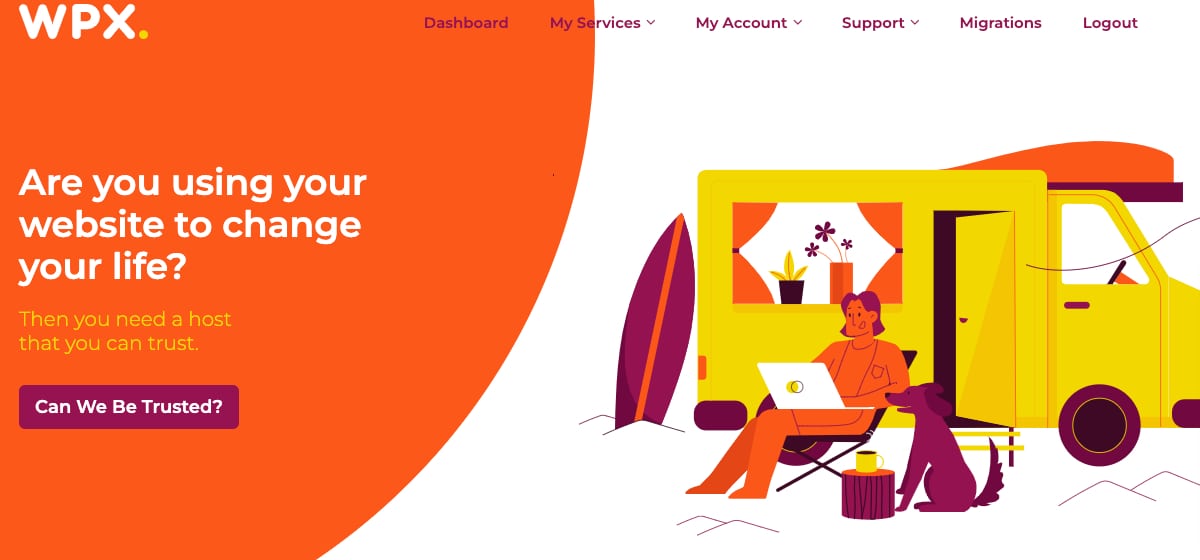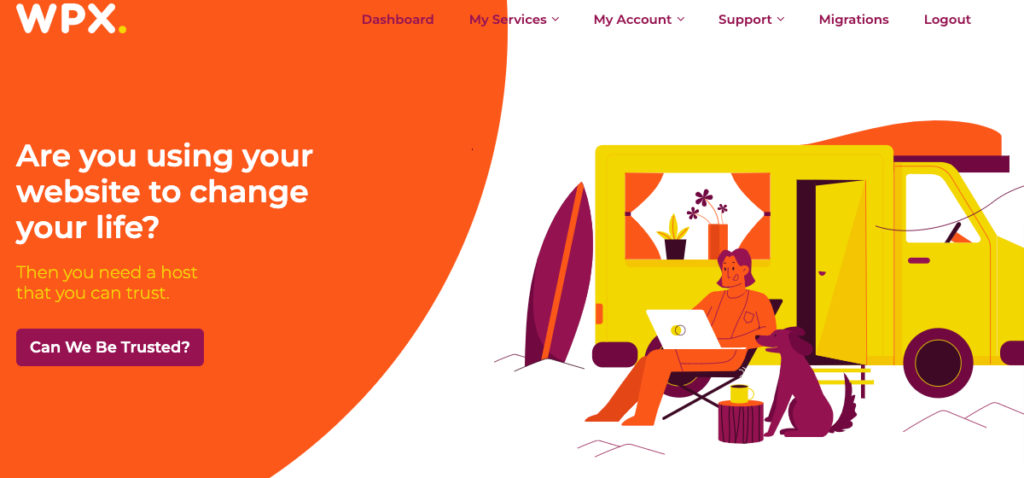 Kinsta is a premium managed WordPress hosting platform founded in 2013. The service is known for its Google Cloud Platform and which helps it offer the best performance and security. Kinsta also has an excellent support team. You can also read our Kinsta Review to get a detailed analysis of Kinsta.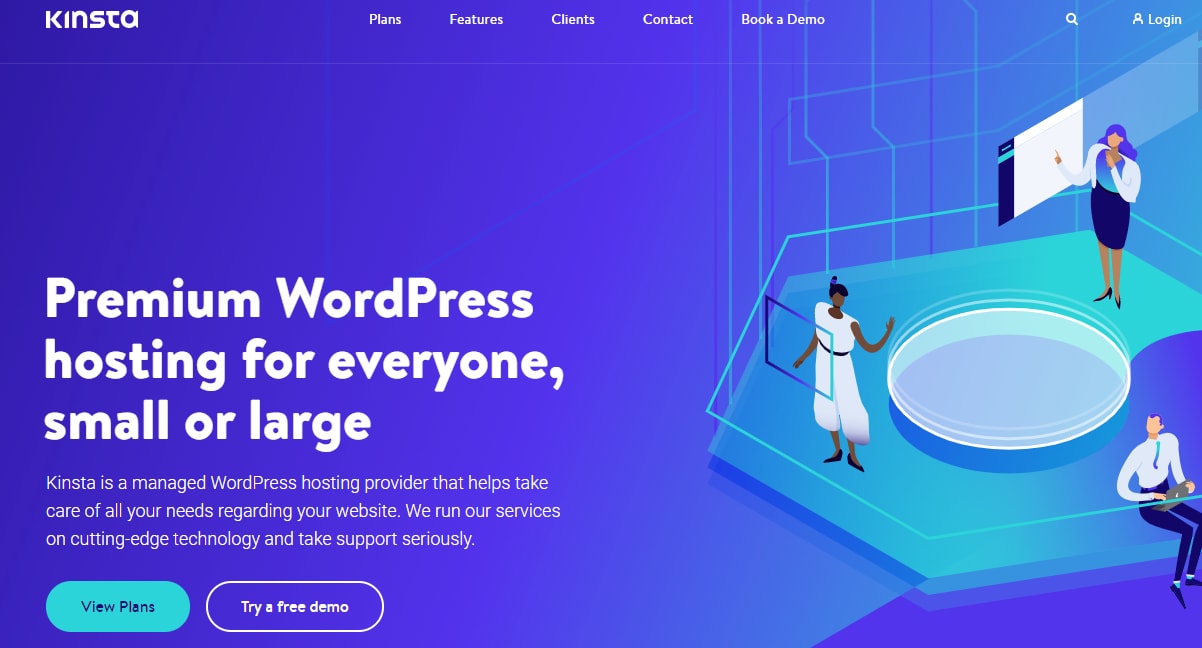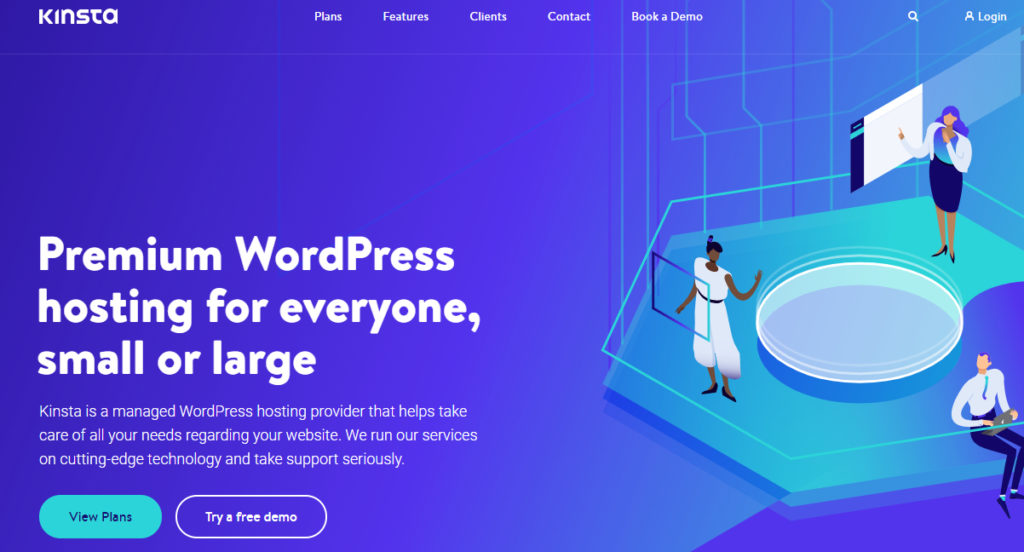 In this post, I will provide you with a comprehensive overview of WPX and Kinsta, including their pricing, features, and performance. I have conducted thorough testing using advanced methods to provide you with accurate results that will help you make an informed decision when choosing between the two.
By the end of this post, you will have a clear understanding of the strengths and weaknesses of both WPX and Kinsta services and be able to choose the one that best suits your needs.
WPX Vs. Kinsta: Pricing
WPX allows customers to choose from 3 plans, and the plans are based on the number of sites, storage size, and bandwidth. Here are the plan details:
Business: $20.83 per month, 5 Websites, 10 GB Storage, and 100 GB Bandwidth.
Professional: $41.58 per month, 15 Websites, 20 GB Storage, and 200 GB Bandwidth.
Elite: $83.25 per month, 35 Websites, 40 GB Storage, and Unlimited Bandwidth.
The below features are included in all plans:
High-Speed Custom CDN With 26 Global Edge Locations
Unlimited Site Migrations To WPX Unlimited SSLs
Staging Areas
DDoS Protection
Free Malware Scanning & Removal
30-Day Money-Back
28 Day Automatic Backups
Kinsta has a lot of plans for the customers to choose from, as many as 11. The plans were created based on the number of WordPress installs, monthly visits, and disk space. Here are the Kinsta plans:
Starter: $30 per month, 1 WordPress installs, 25.000 visits, 10 GB disk space
Pro: $60 per month, 2 WordPress installs, 50.000 visits, 20 GB disk space
Business 1: $100 per month, 5 WordPress installs, 100,000 visits, 30 GB disk space
Business 2: $200 per month, 10 WordPress installs, 250,000 visits, 40 GB disk space
Business 3: $300 per month, 20 WordPress installs, 400,000 visits, 50 GB disk space
All Kinsta plans come with the following features:
Free CDN
30-day money-back guarantee
Free unlimited basic migrations
25 global locations
Automatic daily backups
Automatic DB optimization
24/7 support
Multi-user environment
Staging area
PHP 8.0 support
Free SSL Certificates
If we compare, WPX plans are more affordable than Kinsta plans and also come with more resources. However, Kinsta provides you with many plans to choose from, and you could easily find the best plan if you have a dedicated business.
WPX Vs. Kinsta: Performance
1. Server Response Time
The server response time is the first thing to consider when checking performance, and I started with the server response time test by hosting a site with each of the two services. I then monitored the server response time of my sites for more than 12 months using the Pingdom tool. 
My WPX site recorded an average server response time of 335ms, and my Kinsta site recorded an average server response time of 492ms.
As we compare, WPX has a faster server response time than Kinsta.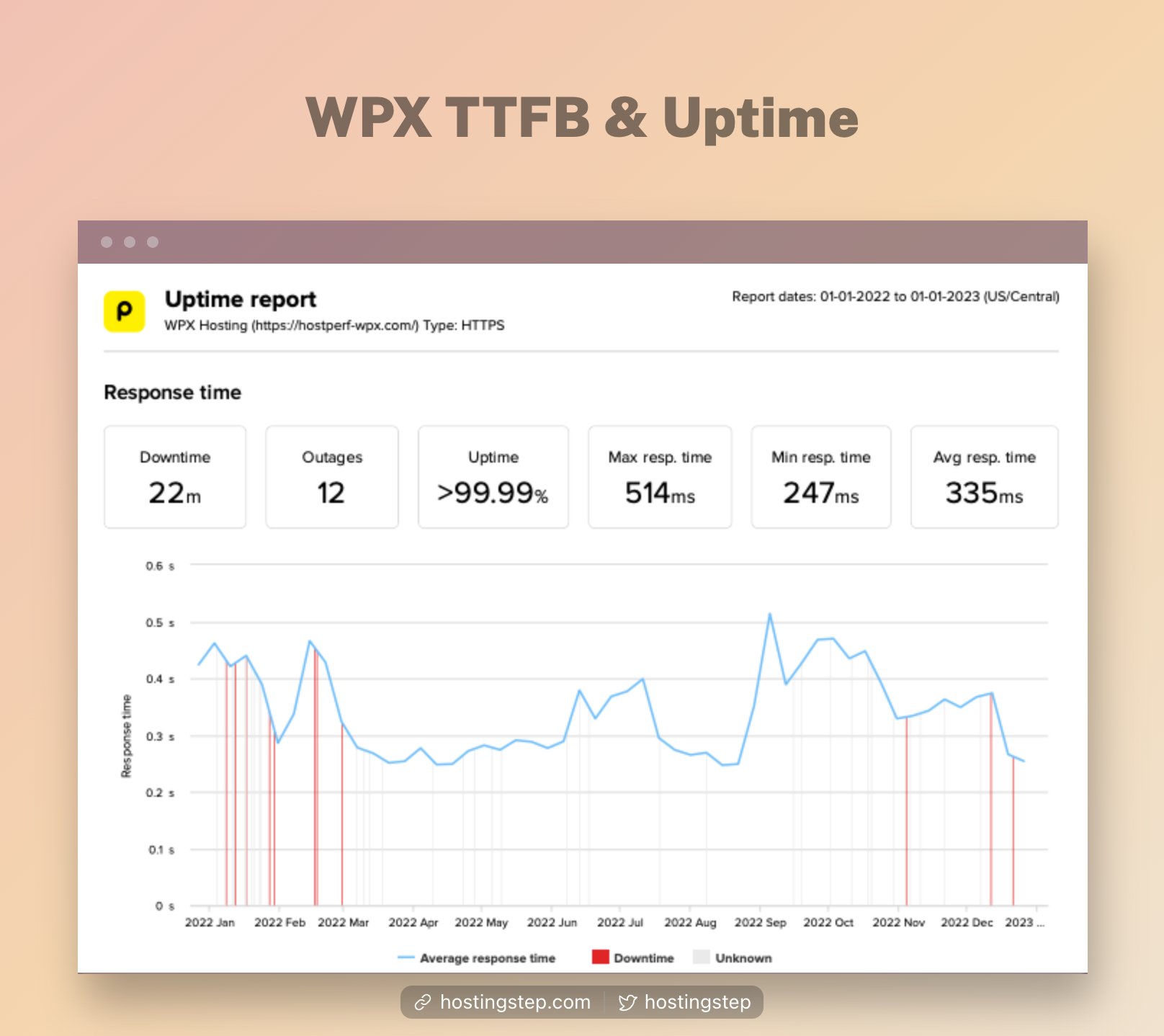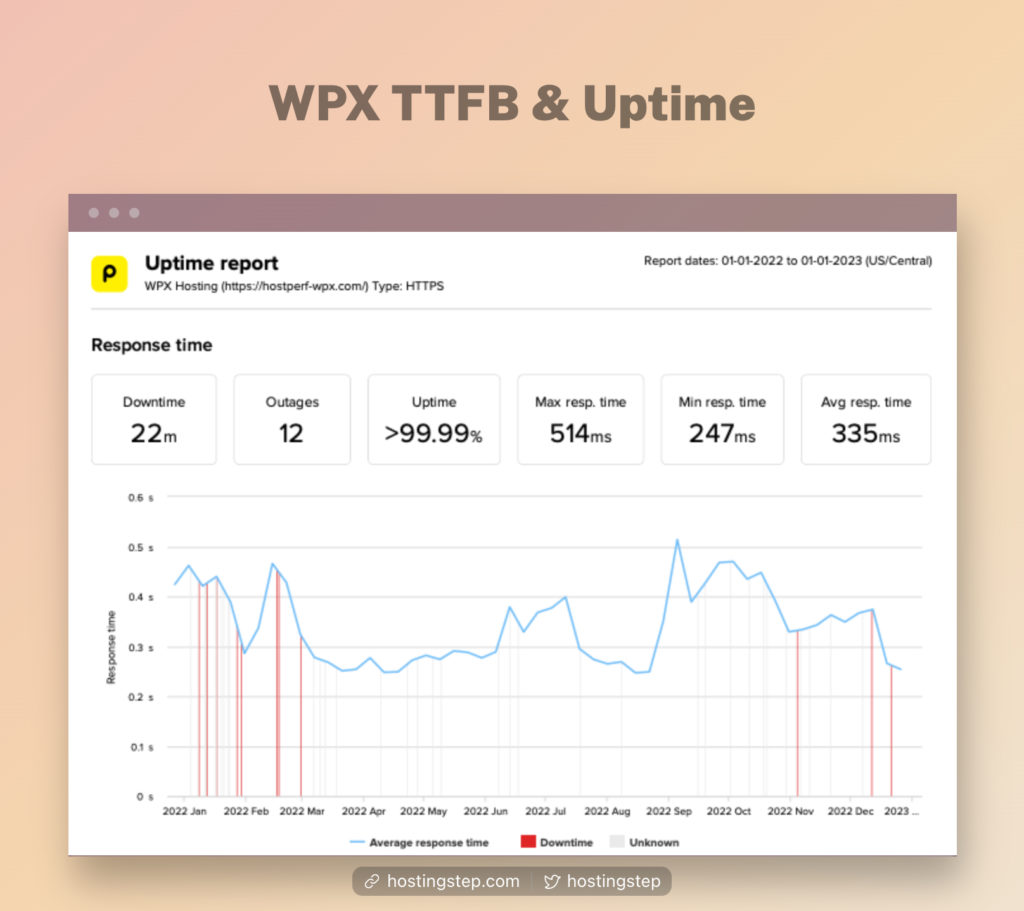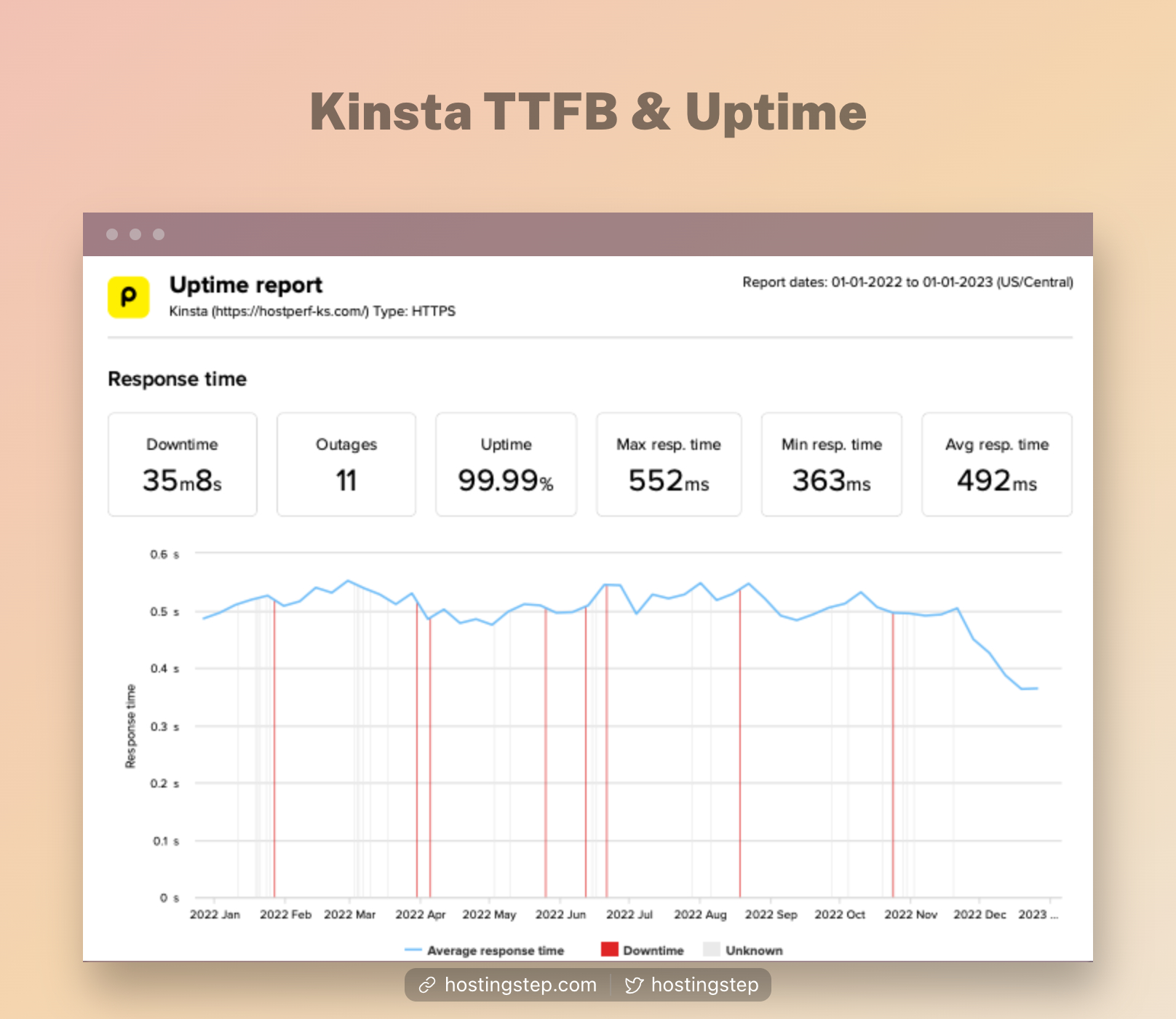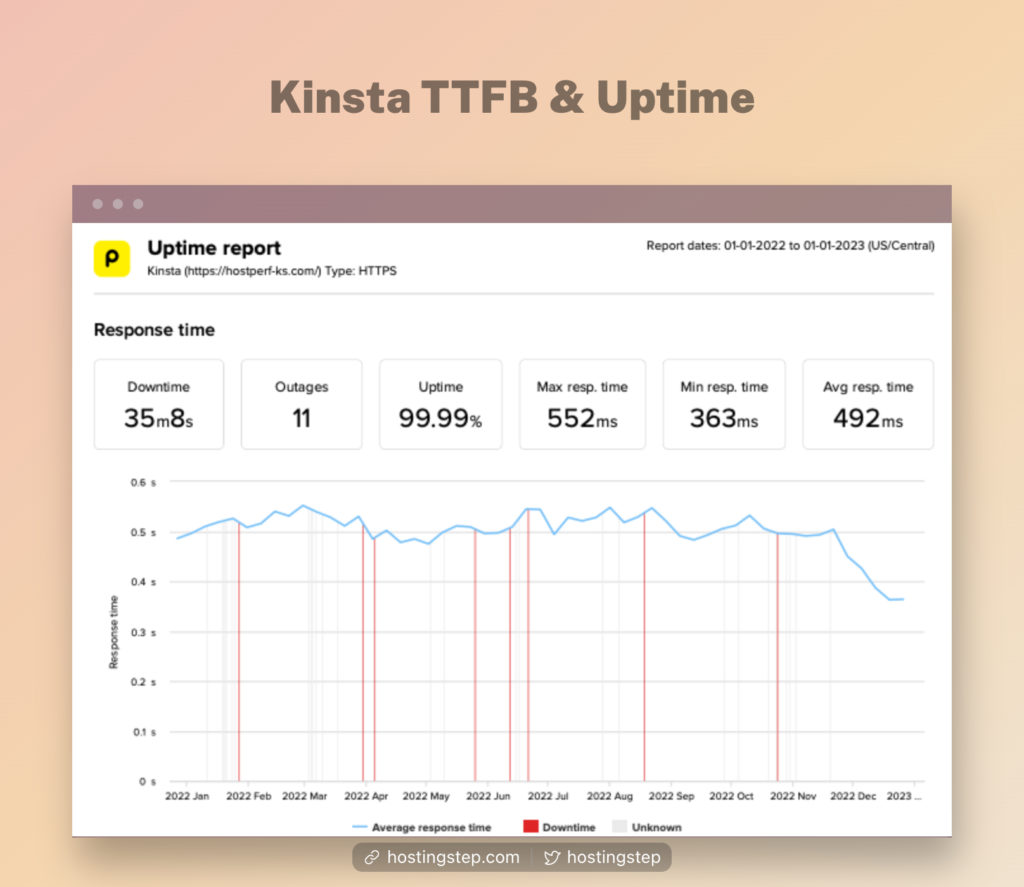 2. Uptime
The next crucial test of performance is the Uptime test, and every site with a business needs constant availability to succeed. I tested the uptime of my sites hosted with the two services.
My WPX site recorded an uptime of 99.99%, while my Kinsta site had an uptime of 99.99%.
3. Load Testing
If you are looking forward to hosting a high-traffic site, it's wise to check in advance if the hosting services you are counting on can handle high traffic.
To check this, I performed load testing on my sites hosted with the two services wherein I passed on 500 concurrent traffic to the sites and monitored their response time. 
My WPX site recorded 24ms, while my Kinsta site recorded 47ms in the same test.
Hence, you can see that  WPX has performed a bit better than Kinsta even though both are reliable enough for high traffic sites.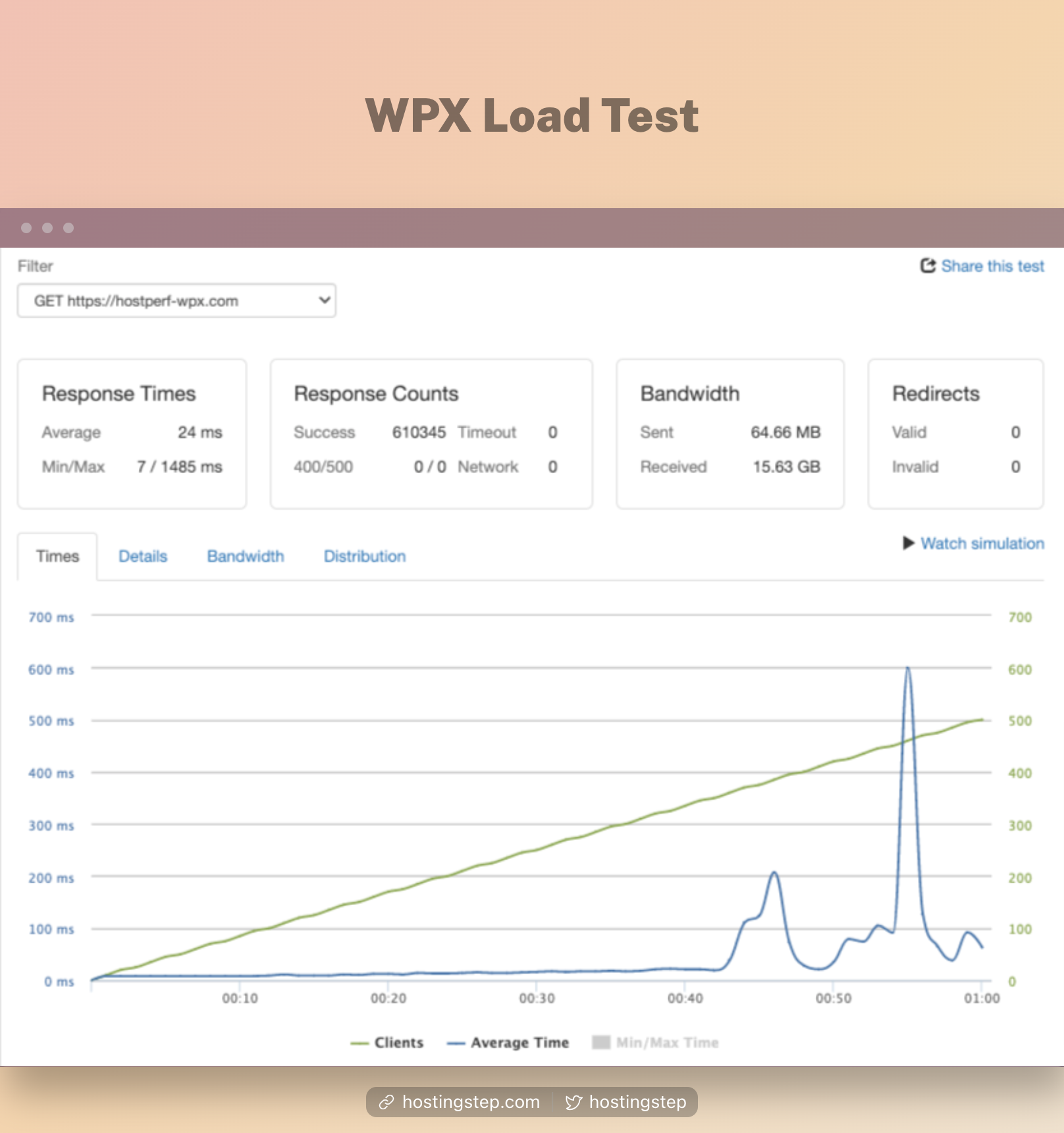 Modified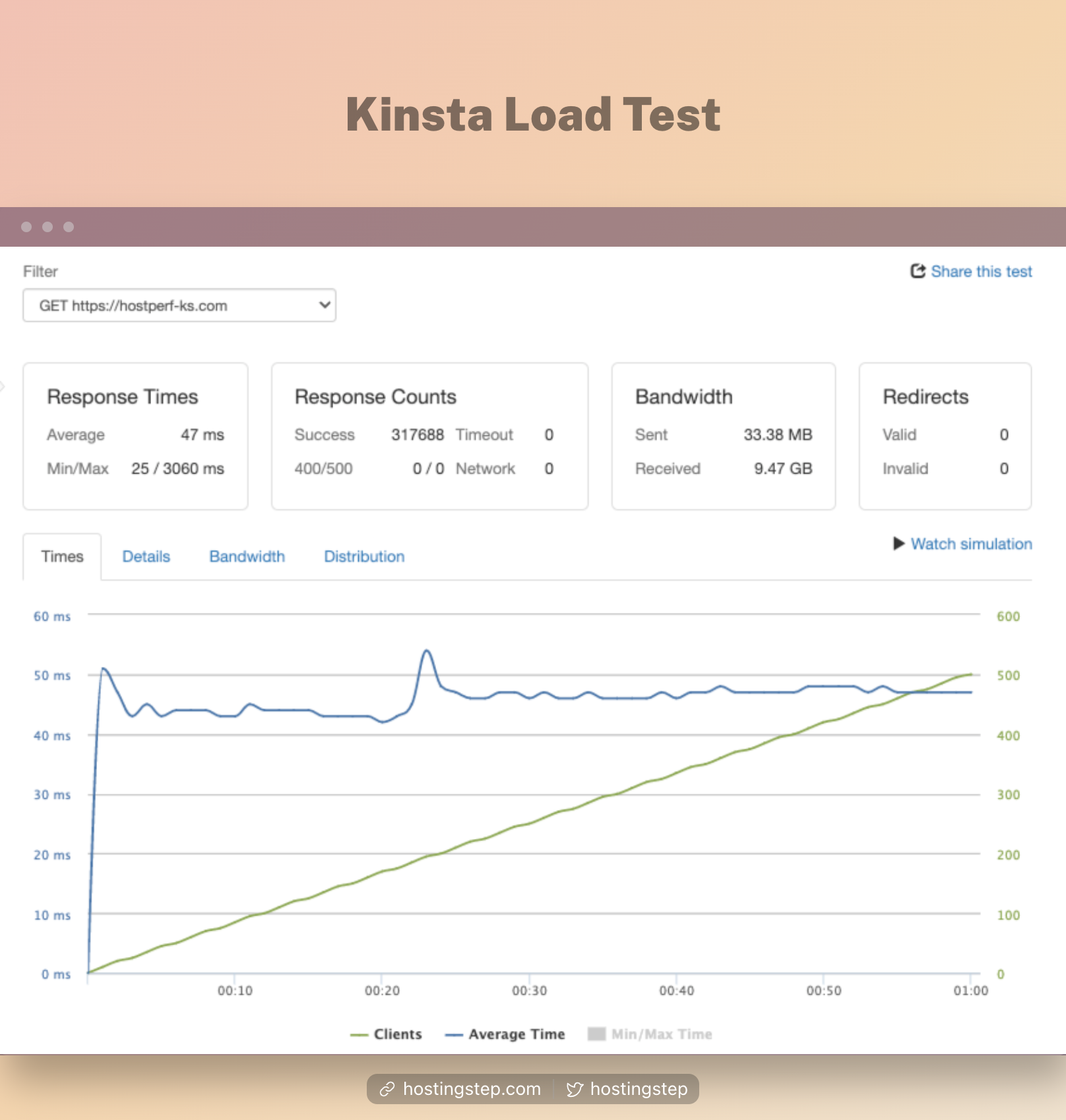 Original
4. Global TTFB
Checking the Global TTFB is crucial for sites that rely largely on multiple global locations for their traffic.
I tested the global TTFB of my sites hosted with the two services from 35 global locations. My WPX site recorded an average TTFB of 462ms and had a pretty good TTFB across all locations. 
My Kinsta site had an average TTFB of 449ms which is best and slight better than WPX score.

Modified

Original
5. Core Web Vitals
As I performed the test on my sites, my WPX site had a 'Largest Contentful Paint' of 657ms, 'Cumulative Layout Shift' of 0, and a 'Total Blocking Time' of 0 ms, while my Kinsta site had a 'Largest Contentful Paint' of 677ms, 'Cumulative Layout Shift' of 0, and a 'Total Blocking Time' of 0 ms.
Both the services are equally performs good in this Core Web Vitals test.

Modified

Original
WPX Vs. Kinsta: Features
1. Control Panel
It is always important to pay utmost attention to the control panel of hosting services since you will maintain your hosting account through the control panel. WPX has a custom control panel with much better usability, navigation, and format than a cPanel.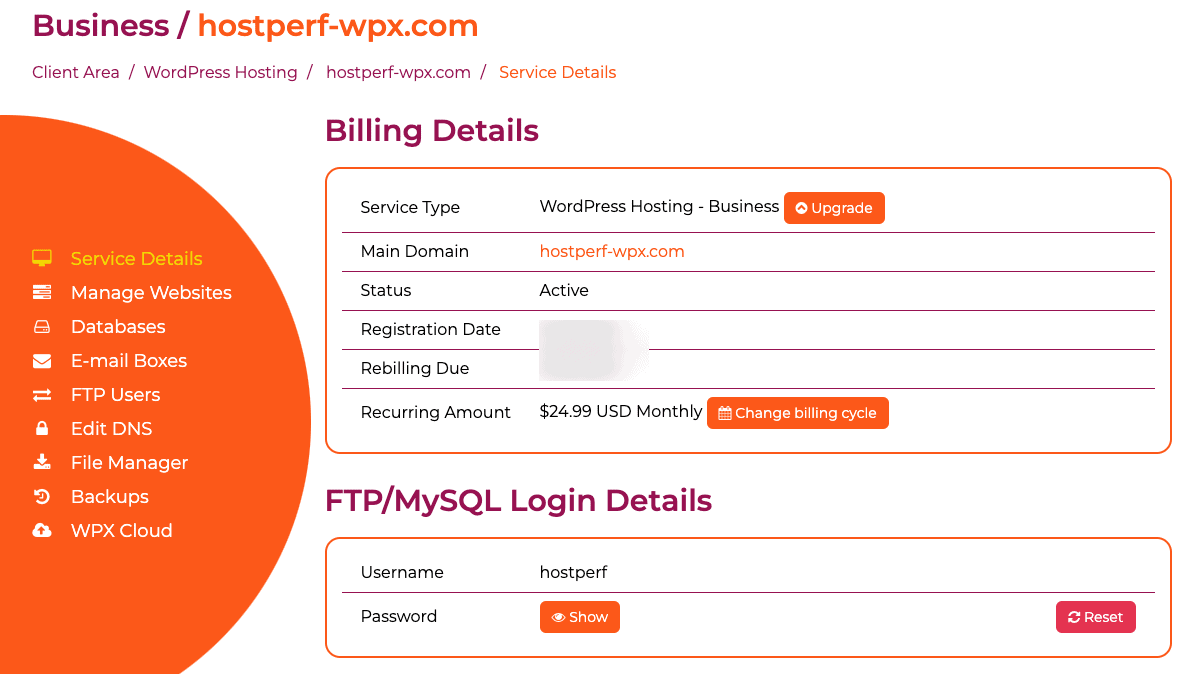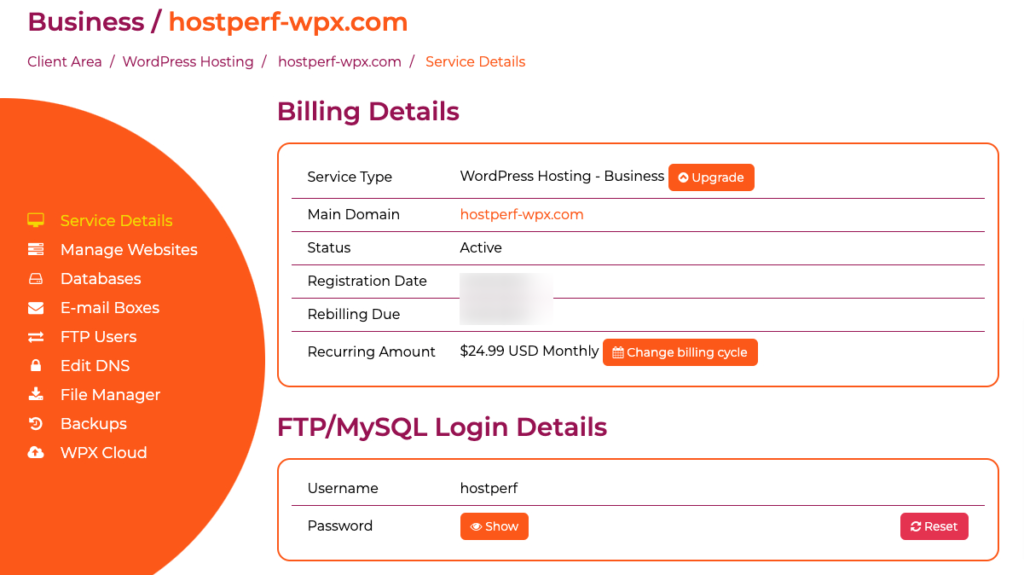 However, the control panel has all the important functions of a cPanel. Kinsta also uses a custom control panel called the Kinsta dashboard.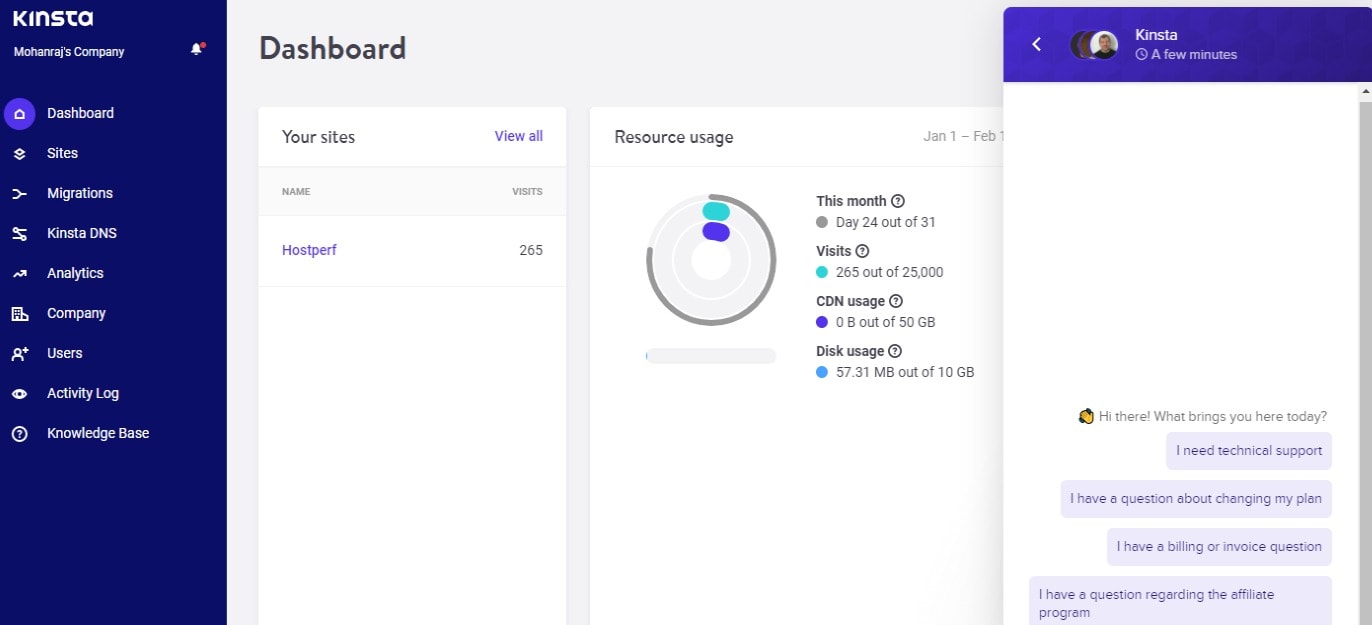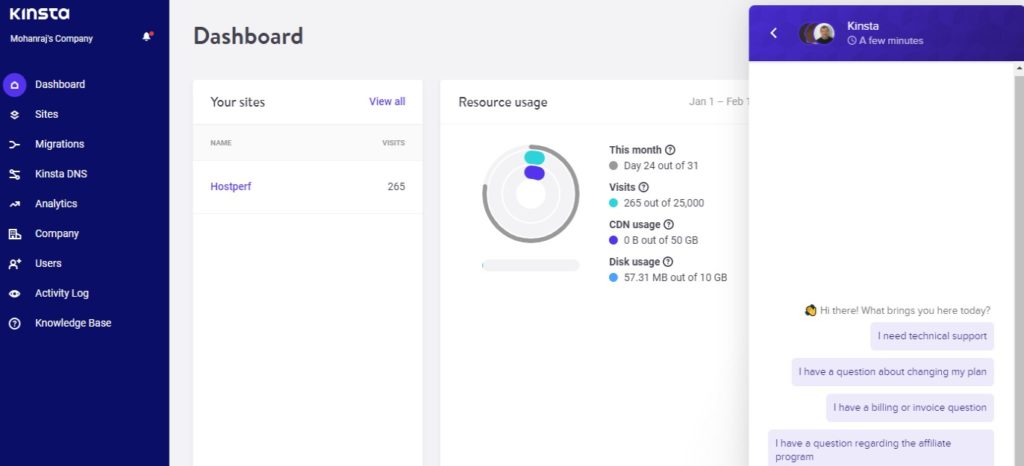 The Kinsta dashboard is intuitive and provides users with simplified site management and many useful tools such as phpMyAdmin, redirects, logs, SFTP, backups, and more to manage your account. Further, the Kinsta dashboard offers detailed site analytics.
2. Data Center Locations
WPX has three data centers located in Chicago, London, and Sydney.
Kinsta, on the other hand, provides users with 35 Google Cloud Platform data center locations across the globe. Hence, Kinsta has a leading edge over WPX in terms of data center locations.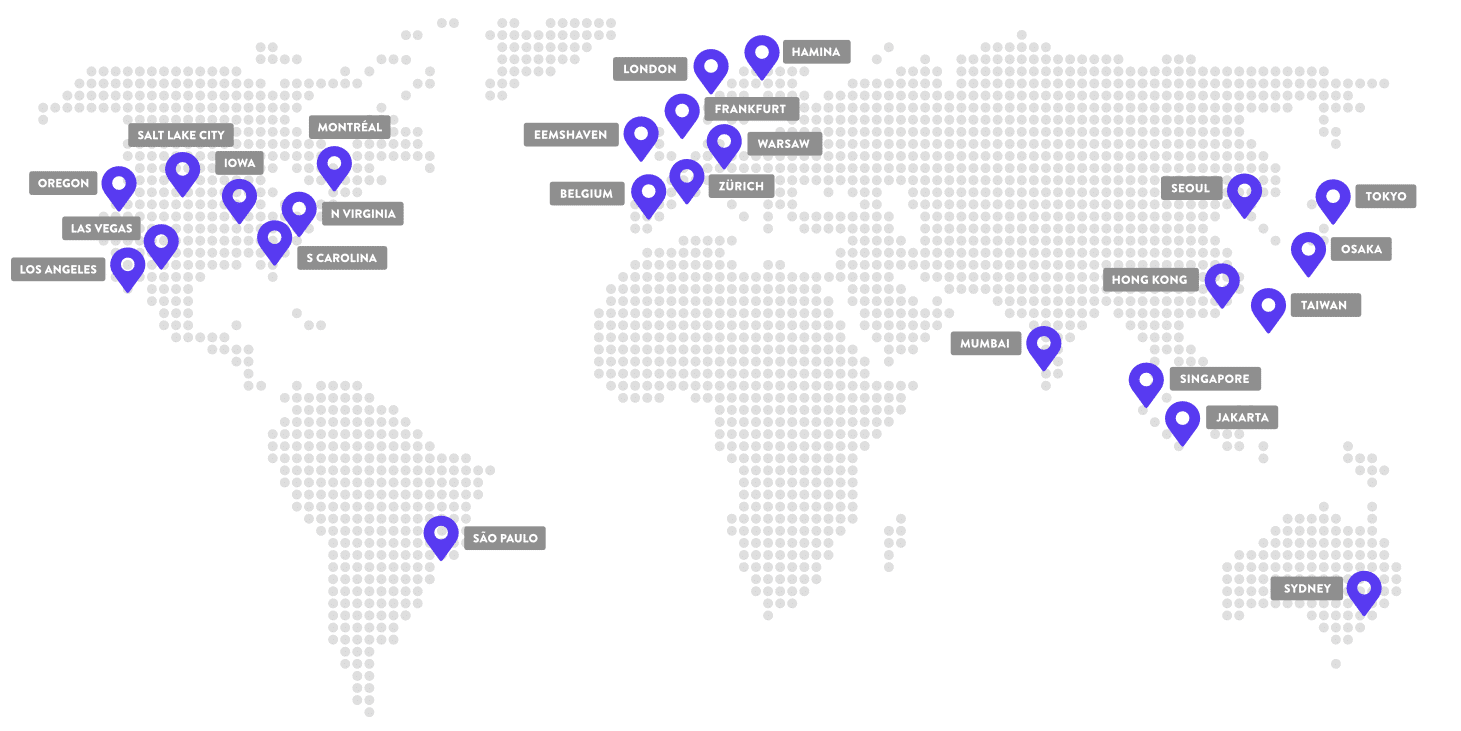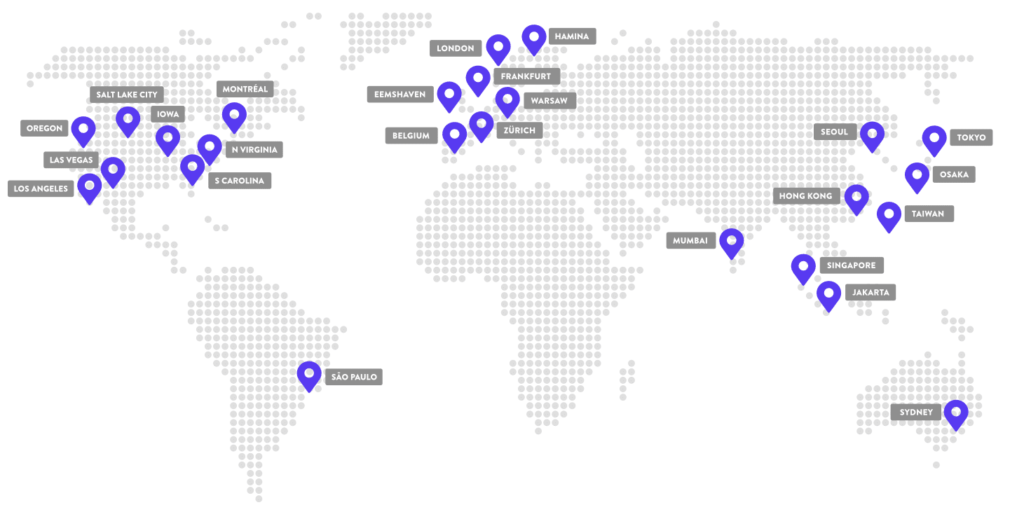 3. CDN
CDNs or Content Delivery Networks are increasingly used these days by sites and hosting services to improve load time.
WPX has its built-in CDN available for free on all plans. The WPX CDN has 26 global locations for content delivery.
Kinsta, on the other hand, uses Cloudflare Edge Caching CDN with 275 global locations to deliver your content to your target audience.
4. Staging
WPX allows you to create staging sites for free on plans. Users can create staging sites from the WPX control panel, test changes, and push the final changes to the live site.
Kinsta also offers this feature for free on all plans, and users can easily create a staging site from the Kinsta dashboard and test various modifications. After one is done with testing, one can push the final changes to live in just a few clicks.
5. Backups
Before hosting a site with a hosting provider, you need first to check if the hosting provider you are counting on has a decent backup system in place.
WPX has free automated daily backups on all plans, and the host stores the backups for 28 days. Users can easily restore any backup within 28 days from the date it has been stored.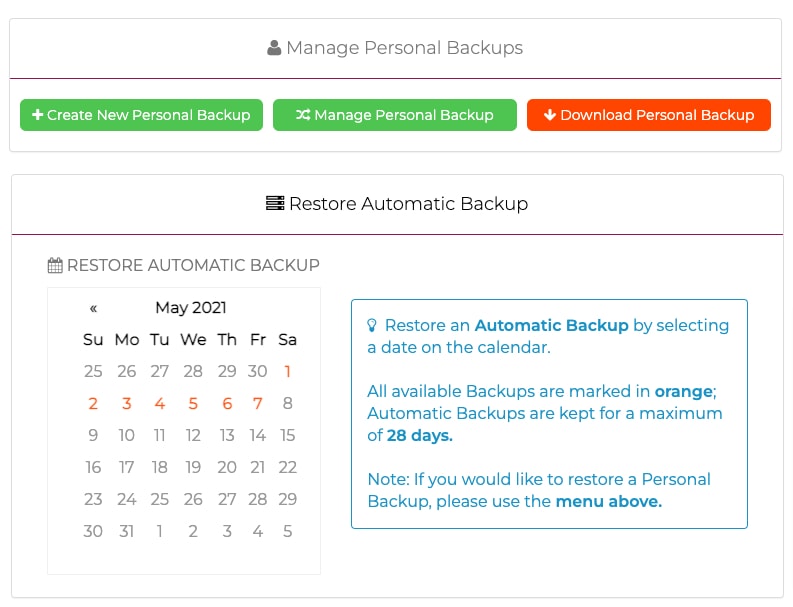 Backup is equally reliable in Kinsta with free automated daily backups on all plans, and restoring backups in Kinsta is also ridiculously simple.
6. Security
Your site is surrounded by constant security threats as long as you don't ensure that your hosting service has the best security system in place. WPX does a great job ensuring high security for sites on all plans with features such as Malware Scanning and Removal, DDoS Protection, email spam filtering, and free SSL Certificates.
As far as the security system in Kinsta goes, it is exceptionally reliable with features such as resource isolation, DDoS protection, and Hardware Firewalls alongside Google's high-security network.
7. Support
While you are up to choosing a hosting service, you must pay utmost attention to the support service. With reliable support by your side, you can get out of every technical difficulty really fast.
WPX has an extremely dedicated support team to help the customers 24×7 through live chats and tickets. The support team has maintained a good track record so far.
Kinsta has one of the finest support teams in the industry with the most efficient and experienced WordPress experts to help the users with their technical issues through 24×7 live chat and email.
Conclusion
I hope this post has provided you with a better understanding of the pricing, performance, and features of WPX and Kinsta hosting services. Based on our testing and analysis, WPX offers better pricing and more resources compared to Kinsta plans in the same price range. Additionally, WPX outperformed Kinsta in our performance tests.
On the other hand, Kinsta offers more options for customers, including advanced control panel and data center locations. Both hosting providers offer almost all the essential features required for hosting a website.
In conclusion, the choice between WPX and Kinsta will ultimately depend on your specific needs and budget.
WPX may be the better option for those looking for more affordable pricing and better performance, while Kinsta may be suitable for those seeking more options and customization capabilities.