This review is about the HostGator web hosting service. I have spent more than 12 months studying the service's various aspects and have also used some advanced performance tests to analyze its performance.
This HostGator review will give you an in-depth view of the HostGator pricing, performance, and features. 
HostGator Review Summary
Started in 2002, HostGator was one of the oldest hosting companies. The service performs well and is suitable for hosting small and medium-sized sites. The service is pretty affordable and easy to use. The web host comes with good features and has a few powerful add-ons using which you can have an extremely reliable setup for your business.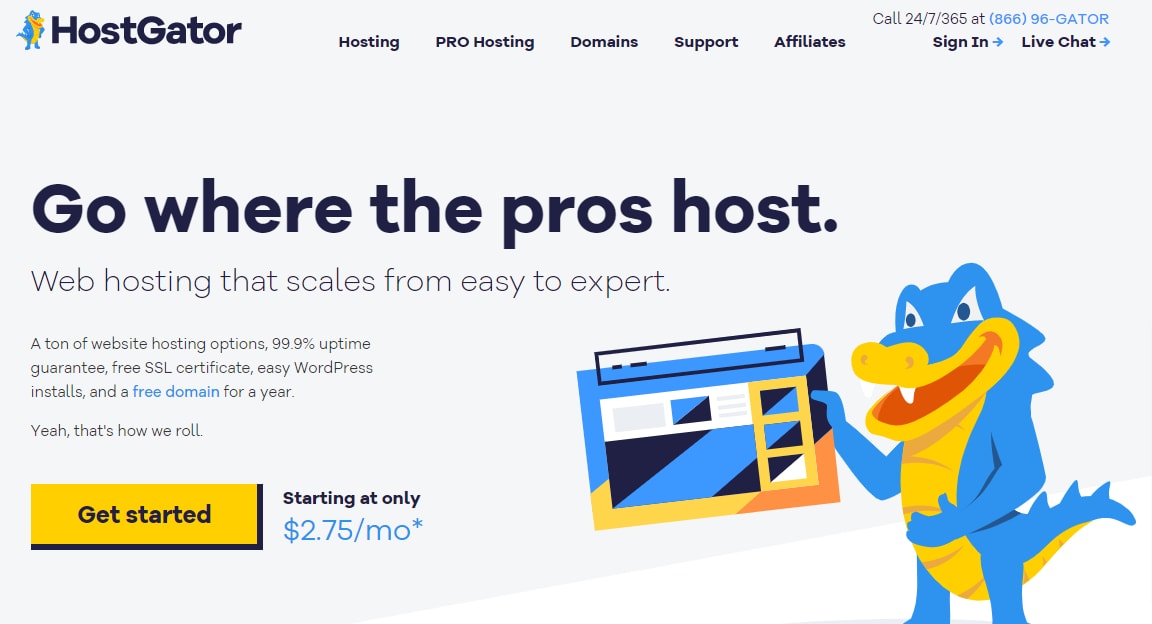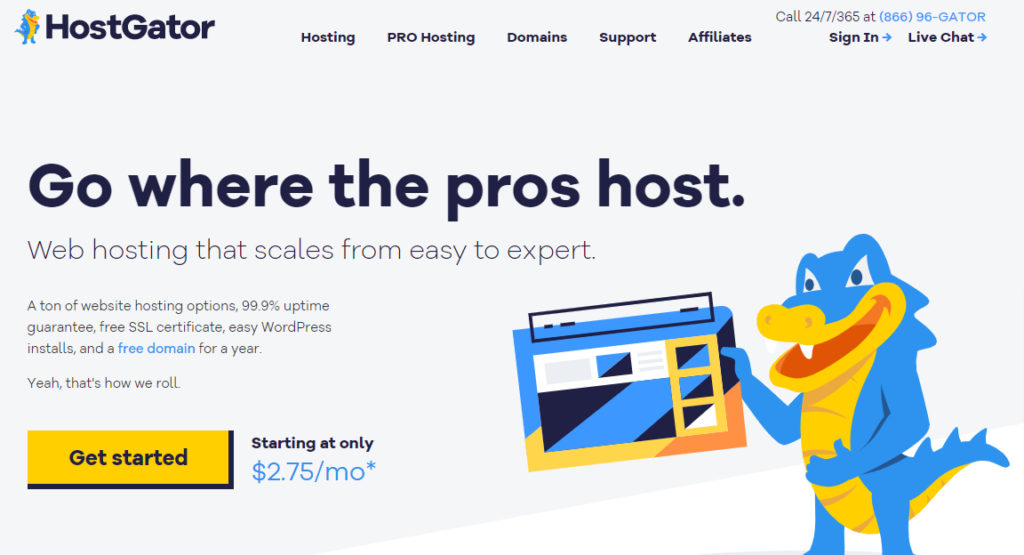 HostGator Pricing
HostGator offers customersfour4 plans, which have been classified based on the number of websites. Here are the plan details:
Hatchling Plan: Single website, $2.75 per month.
Baby Plan: Unlimited websites, $3.50 per month.
Business Plan: Unlimited websites, $5.25 per month.
Certain features are standard in all plans:
One-click WordPress installs
Free WordPress/cPanel website transfer
Unmetered bandwidth
Free SSL certificate
Free domain for the first year
The best part is that all the plans are available for introductory prices, making them very affordable. One way to make the most out of this introductory offer is to buy a plan for the maximum number of possible years. Selecting the Baby plan over the Hatchling plan would be wise because the Hatchling plan offers just one site support while the Baby plan supports unlimited sites. 
Performance
Server Response Time
When it comes to performance, the first obvious thing to check is the server response time. I hosted a site on the HostGator platform for testing purposes and have been consistently monitoring the service and several other hosting services.
Per the last 12 months' data, my HostGator site recorded an average server response time of 673ms, a poor server response time.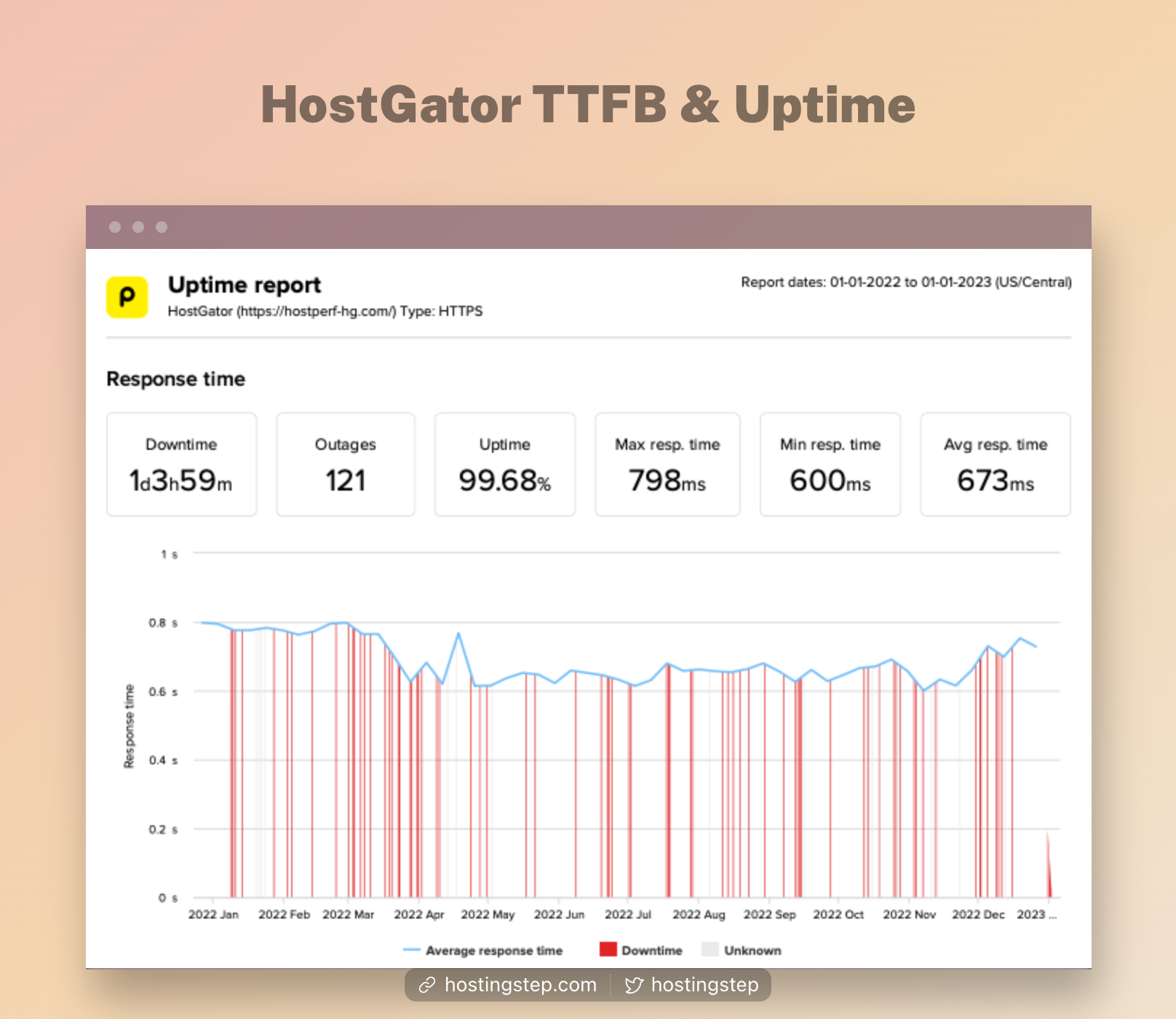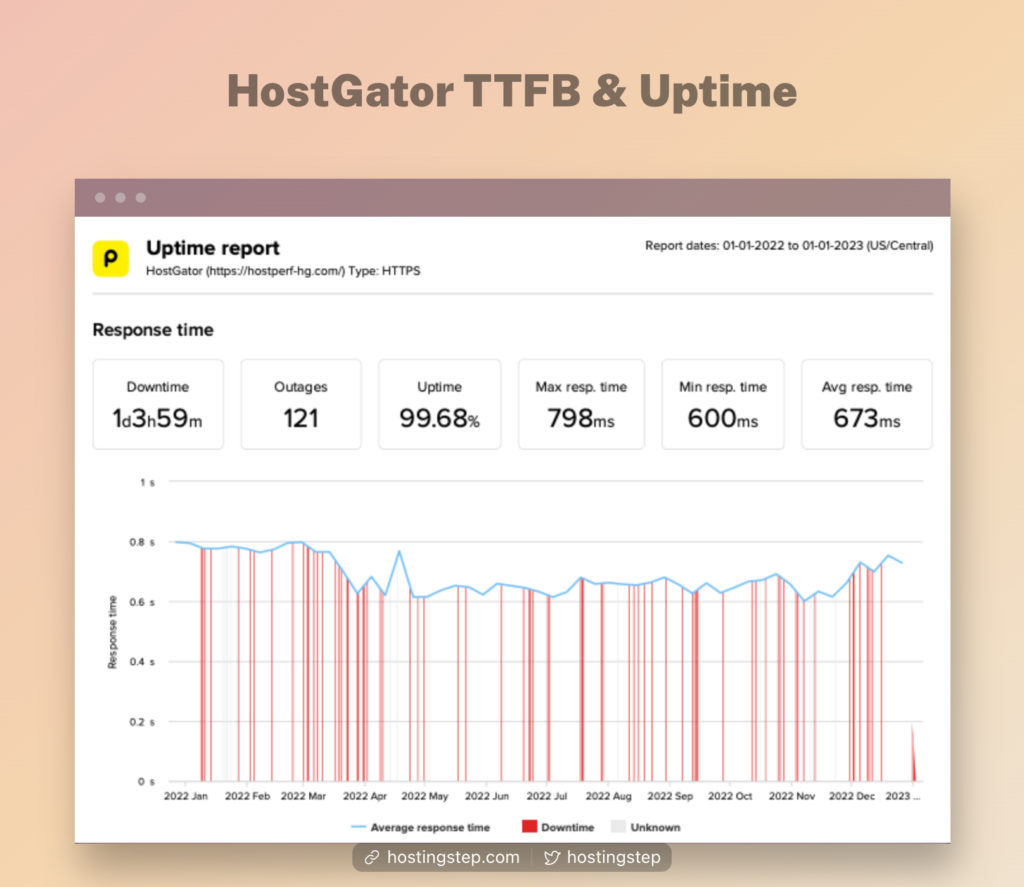 Uptime
Uptime is one factor that hugely impacts a site's success and ranking, which is why it should be taken very seriously.
When I tested the uptime of my HostGator site recently, the site reflected an uptime of 99.68%. This is one of the poorest hostings I've ever tried.
Load Testing
I tested the load handling ability of my HostGator site by sending 500 concurrent traffic to the site. 
As per the test results, the site recorded 762ms. Going by the results, HostGator starter plans can't handle much traffic.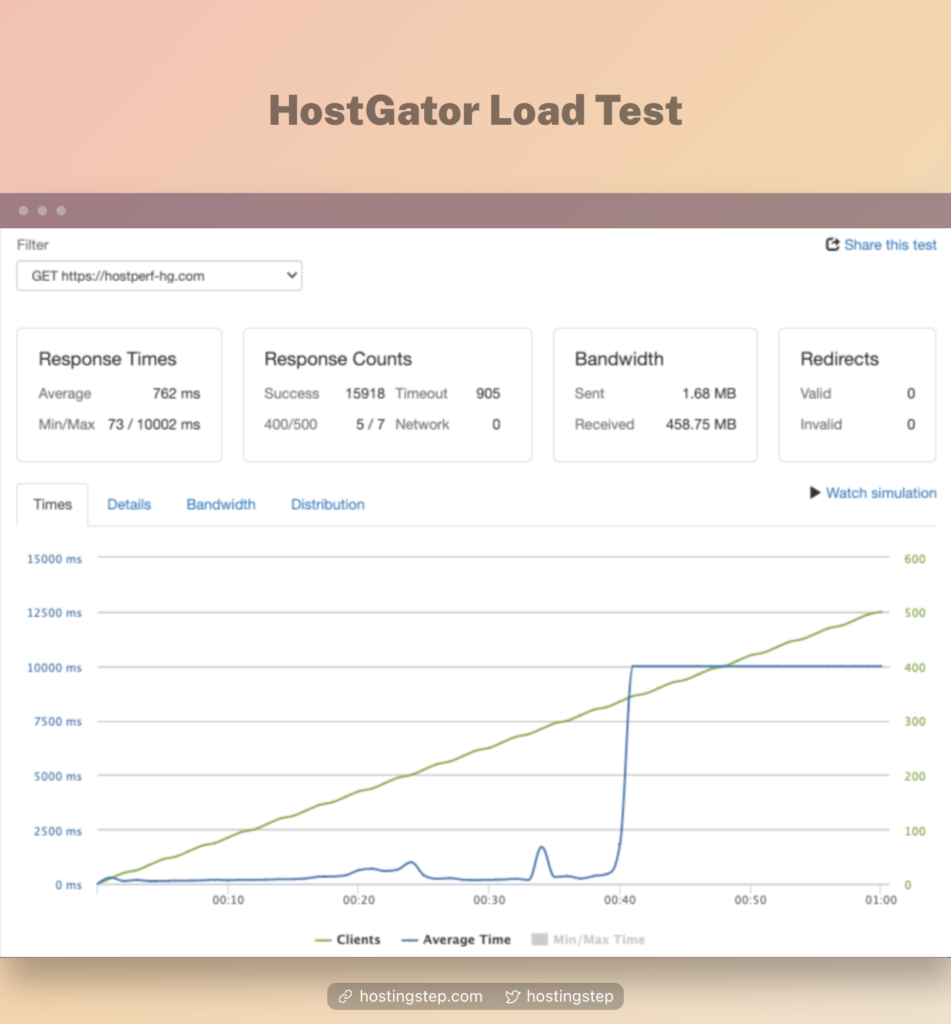 Global TTFB
The global TTFB test is an excellent performance test to determine the TTFB of hosting services across global locations.
The test is beneficial for sites that primarily rely on multiple global locations for traffic. I pinged my HostGator site from as many as ten international locations, and the results were a bit disappointing, with the service scoring an average TTFB of 1.23 s.
Anything below one second is considered good. Besides, the site had a TTFB of more than 1 second in 7 out of ten locations. In Frankfurt, the performance was just too bad, with a TTFB of 2.27 ms. I wouldn't recommend HostGator for sites that count on multiple global locations.
Core Web Vitals
User experience has become an essential factor for ranking these days. Before a site can deliver the best user experience to its visitors, it is necessary to find a hosting service with decent Core Web Vitals. 
I have constantly been testing the Core Web Vitals of the various hosting services. As per my last Core Web Vital test, my HostGator site recorded a 'Largest Contentful Paint' of 607ms, a 'Total Blocking Time' of 0ms, and a 'Cumulative Layout Shift' of 0. Hence, you can count on HostGator in terms of user experience. If you plan to improve Largest Contentful Paint on WordPress site, this host is not for you.


HostGator Pros
Affordable Pricing
HostGator is one of those hosting companies with the most affordable pricing, and customers can start for as low as $2.75 per month. However, the service comes with comparatively more resources than other hosting services for the same price range.
Free Email
HostGator also allows customers to create free email accounts. While many other hosting services have stopped providing customers with this service for free, customers can still have this service with HostGator. Besides, there is no limit on the number of email accounts users can create in HostGator.
Free Domain
HostGator provides customers with a free domain for the first year on all plans, and this would also help customers save some money. Besides, having a domain from the hosting service means you don't have to configure the domain with the hosting since it will be automatically configured.  
Unlimited sites
Another cool thing about the HostGator pricing is that all the higher plans have unlimited sites and capacity, unlike other hosting companies. This is helpful for those who may need to host multiple sites. 
HostGator Cons
Average Performance
HostGator offers poor performance based on the server response time, load test, and uptime results.
Only 2 Data Center Locations
Datacenter locations play a vital role in hosting since users look to host their sites from the closest data center location to their target audience. However, HostGator has two data center locations: Provo, Utah, and Houston, Texas. This means customers have a higher chance of not finding their desired data center location with HostGator. 
Backups Not Guaranteed
Hosting a site without a proper backup is risky, and customers need to pay close attention to the backup policy of hosting services before choosing one. Even though HostGator has automated daily, weekly, and monthly backups in place, the host does it as a courtesy and is not guaranteed. 
However, customers need to pay an additional price to get any of these backup copies. Hence, HostGatorhase has a complete backup system; the only way to go about this would be to have a third-party backup solution such as CodeGuard.
HostGator Features
Control Panel
Since every aspect of the hosting account has to be managed using the control panel, it is essential to pay close attention to this feature. HostGator comes with cPanel, which happens to be the most popular control panel, and those who have used cPanel with some other hosting services before will have an advantage for sure.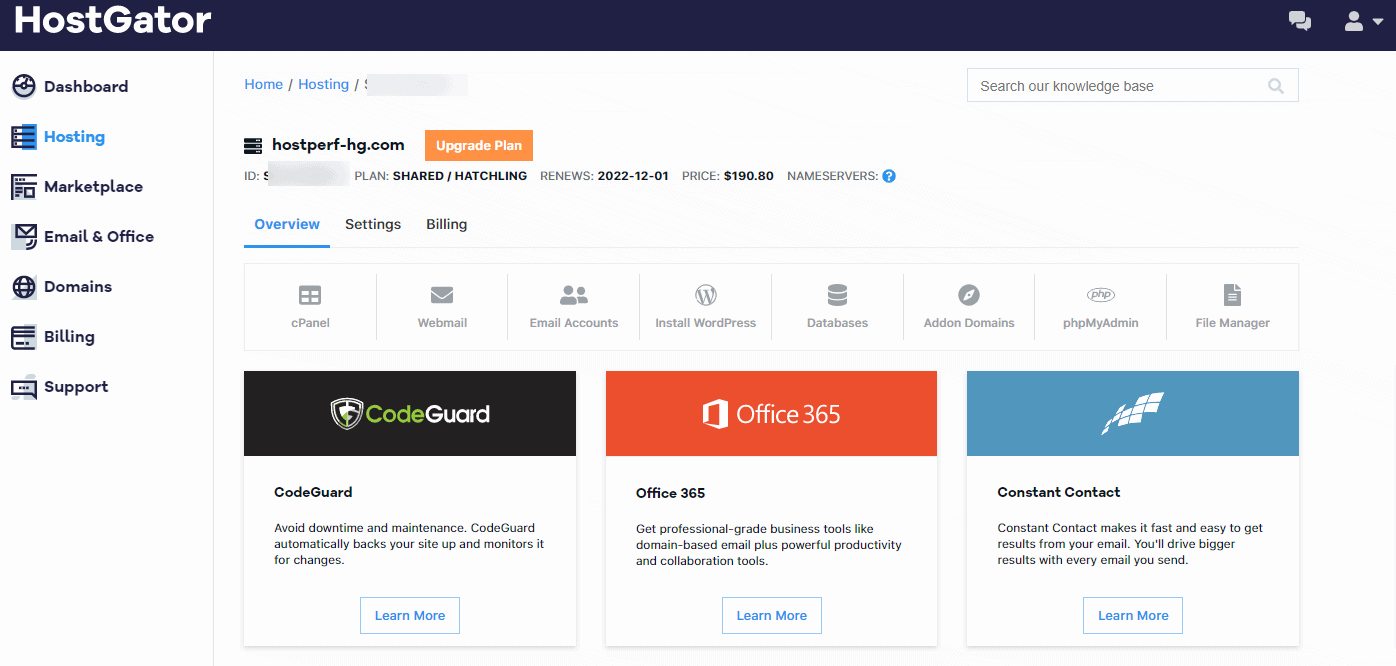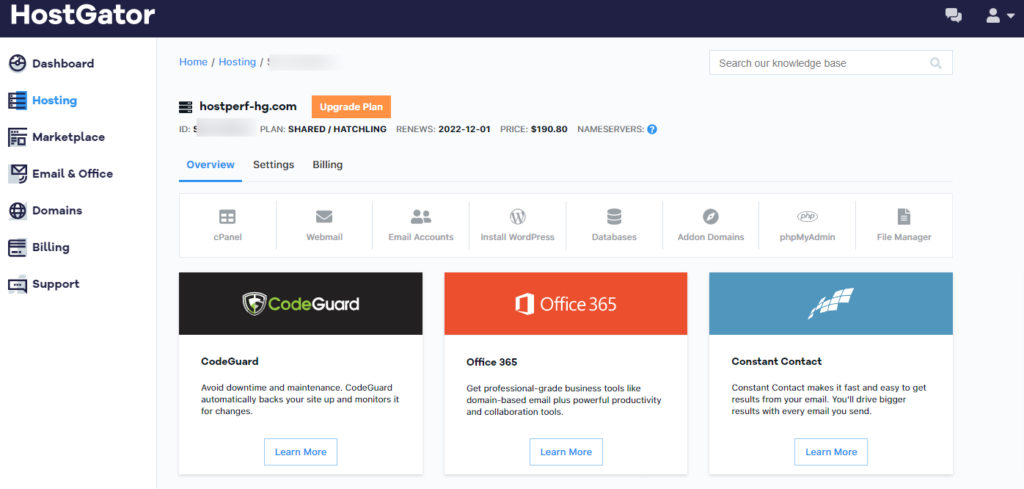 With a cPanel, you can add or remove domain names, install CMS like WordPress via Softaculous, manage backups and traffic logs, monitor resources such as bandwidth and disk space usage, and change PHP versions. 
CDN
Cloudflare gives sites the benefits of reverse-proxy caching, auto minification, image optimization, and static content delivery over 155 global locations. This subsequently reduces the bandwidth and server load, resulting in faster load times. HostGator uses Cloudflare CDN and has it on all the plans for free. 
Staging
Staging is handy for testing significant changes before implementing them on the live site. HostGator allows customers to create staging sites for free from the cPanel through the Softaculous App Installer. The process is straightforward, and after you finish testing, you can quickly push the changes to live in just a few clicks. 
Security
Unfortunately, unlike other hosting companies, HostGator doesn't have free security features. The only way to go about security in HostGator is to choose one of the SiteLock plans for an additional price. SiteLock comes with a Daily malware scan and Automated malware removal.
Support
A reliable support service is beneficial when you are stuck with technical complexities. As far as the HostGator support service goes, it comprises 24×7 live chat, phone, and tickets alongside video tutorials. Even though customer service has improved over the years, you may sometimes experience longer waiting times. 
HostGator Review – Do I Recommend?
In this review, I tried my best to clarify all aspects of the HostGator service, and I am sure you now understand the HostGator service well. According to my tests, HostGator had a reliable performance. The only thing I couldn't be impressed with was the global TTFB. 
The service is affordable and offers many resources for the same price range compared with other hosting services. Besides, the web host also provides a free domain for one year on all plans. However, backup and security are not perfect unless you get the paid add-ons. This may increase the cost to some extent but overall, good service for this price range.
HostGator Review 2023 - Is HostGator Still a Good Host?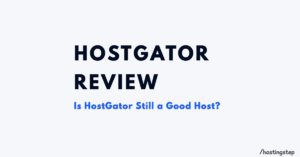 This HostGator Review of 2023 is updated with latest data. Get to know about HostGator performance, support, features and more in this review.
Product Brand: HostGator