Our GreenGeeks Coupon code allows you to enjoy 70% OFF on GreenGeeks Shared hosting plans. Using our GreenGeeks Coupon code, you can start for as low as $2.49 per month.
GreenGeeks Coupon
Get 70 % OFF on GreenGeeks blazing fast and secure Shared hosting plans using our coupon code. With a 70% discount, you can have any GreenGeeks plans at a much more affordable price than the usual pricing.
How to claim the GreenGeeks Coupon Code?
Claiming the GreenGeeks discount is ridiculously simple, and to begin with, you can click on our offer link. This will take you straight to the GreenGeeks pricing page. After you get there, you could select a plan as per your requirements and proceed to the checkout. The discount code will be automatically applied at the checkout, and you can complete the payment process.
Now, let me break the entire process into several simple steps for your easy understanding.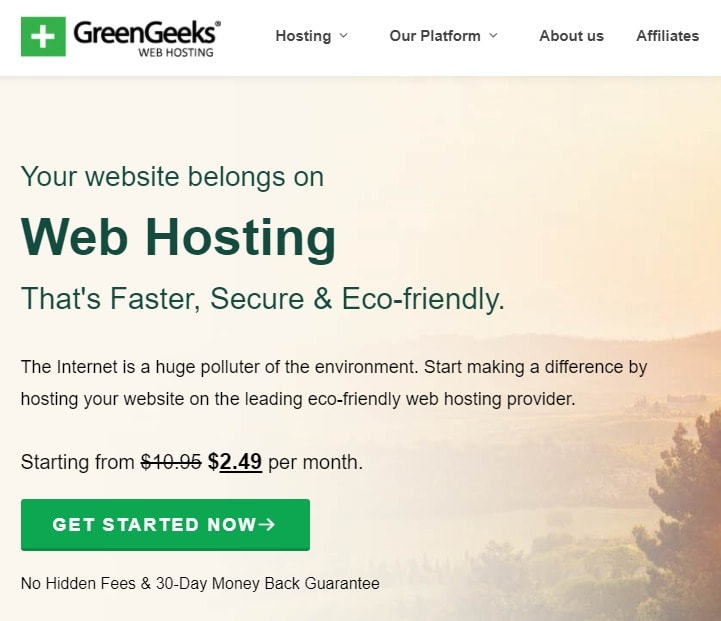 Select a plan
Once you click on our offer link, you shall be redirected to our pricing page, and you can select a plan. After that, you could hit the Get Started button.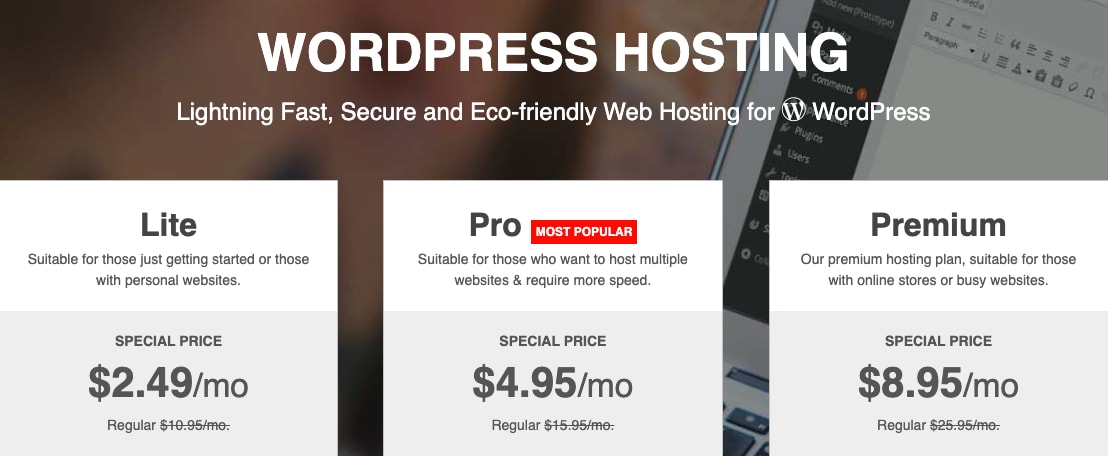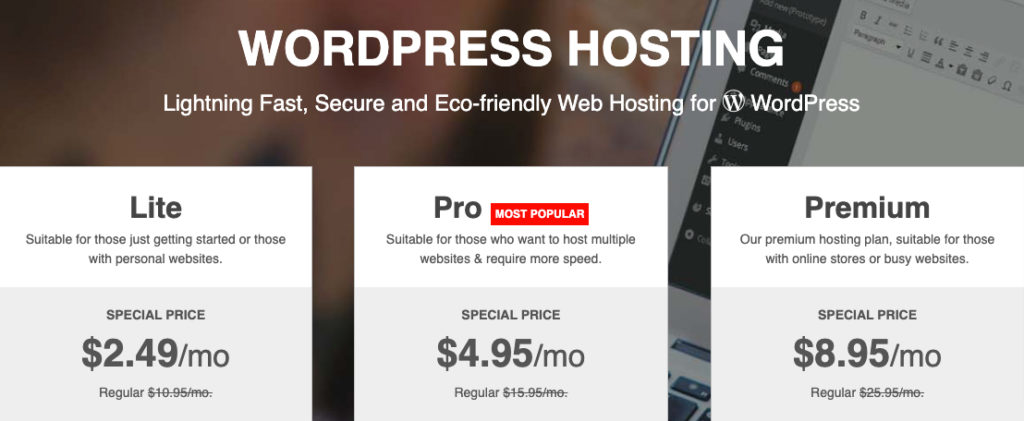 However, I suggest you choose the Pro plan over the Lite plan since the Lite plan comes with just website support while the Pro plan supports unlimited websites.
Add or Register a Domain
After you click on the Get Started button, the host will present you with the page wherein you can add or register a domain. If you already have a domain, you could add it and hit the next button.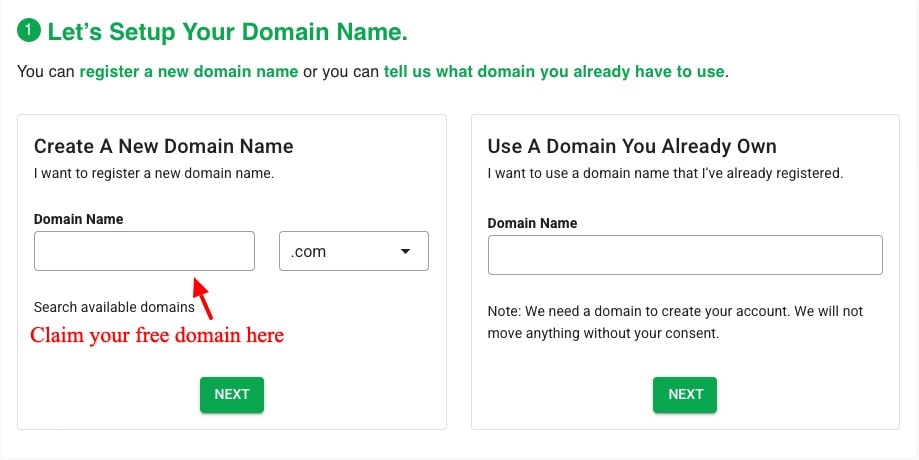 If you don't have one yet, you could register one for free as GreenGeeks allows you to register a domain free for the first year.
Fill in the order form.
After you hit the Next button, you will be redirected to the order form, and you will need to fill in a few important details like Email, Name, Address, Billing period, Server location, and Payment method.
You have to be careful about the billing period and server location. The billing period consists of Monthly, Annually, Biennially, and Triennially. However, you must choose the Triennially billing period for the deal to work and also, that you can enjoy the discount for a long time.
Apart from this, GreenGeeks allows you to choose from three server locations: the United States, Canada, and Europe. You must choose a server location keeping your target audience in mind. You must choose a location that is the closest to your target audience.
Once you finish this, you can click on Create Account and complete your payment process. That's pretty much it for claiming the deal.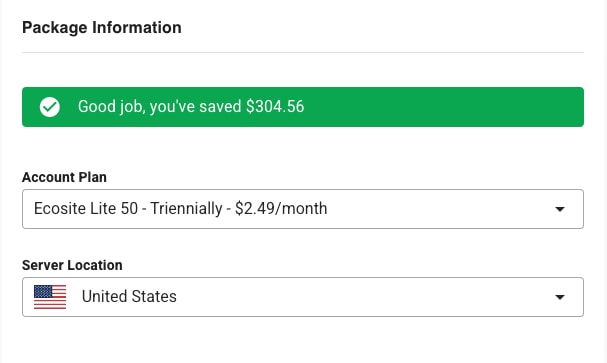 Reasons for choosing GreenGeeks
1. GreenGeeks comes with blazing fast speed and reliable performance.
GreenGeeks comes with extremely high performance, and it is reflected in its server response time and uptime in the first place. As per my recent test, the web host recorded an average response time of 291ms and an uptime of 99.99%, making it very reliable.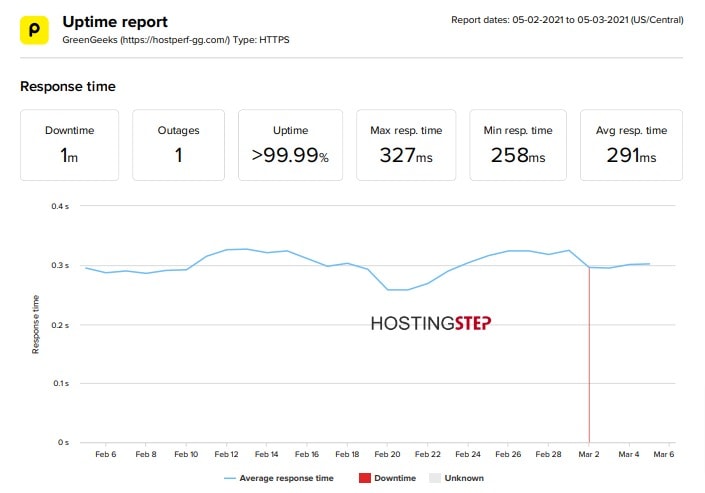 I know there is more to it than simple server response time and uptime. So, I tested the various other aspects of performance as well. When I tested the load handling ability of the hosting service, I was very impressed by its performance.
Besides, the hosting service also has brilliant global TTFB across the globe, with an average TTFB of 353.69 ms. This means GreenGeeks is a reliable platform for sites that count on multiple locations for traffic.
Another striking thing about GreenGeeks' performance is its brilliant Core Web Vitals. This means websites can expect a lot of support from this platform to deliver the best user experience to the visitors.
2. GreenGeeks comes with FREE Nightly Data Backup.
GreenGeeks offers free Nightly Data Backup daily on all the plans, and this ensures high protection of your website data against any hardware failure.
Restoring a backup copy is a pretty simple process and is also offered for free. However, it is important to bear in mind that the host offers 1 restoration for free every month. Beyond that, it will be chargeable.
3. GreenGeeks comes with FREE CDN
GreenGeeks offer FREE Cloudflare CDN on all plans, and this benefits the sites with blazing fast load times backed by Cloudflare CDN's advanced technologies.
The technologies comprise reverse-proxy caching, auto minification, gzip compression, and 155+ global locations. The Cloudflare CDN technologies largely help in reducing the bandwidth and the CPU usage of the server.
4. GreenGeeks has rock-solid security.
GreenGeeks security is extremely tight and very reliable. The security features are pretty advanced and comprise Hardware & Power Redundancy, Container-based Technology, Hosting Account Isolation, Proactive Server Monitoring, Real-time Security Scanning, Automatic App Updates, and Enhanced SPAM Protection.
5. GreenGeeks has a brilliant 24/7 support service.
GreenGeeks customers have the relief of having a brilliant 24/7 support team by their side to help them with the technical complications through chat, ticket, and phone. Assistance via live chat is especially exceptionally fast. Also, tickets are resolved in 30 to 45 minutes.
GreenGeeks is certainly one of the most reliable names in the industry at present, and to 70% OFF on GreenGeek plans is a superb deal for sure. I have walked you through the complete process in my GreenGeeks Review of how you can use the host efficiently, and I am sure you are ready to grab this deal.
I also tried my best to make you aware of some of the important pros of this service. I found it extremely reliable in terms of both performance and features. Further, GreenGeeks also offers a free domain for the first year.