Our Verdict:
Overall: SiteGround hosting services offer a feature-rich control panel, Google Cloud infrastructure, and knowledgeable customer support. However, SiteGround performance is poor, and the renewal price is high, which makes it a less attractive option for customers looking for a performance-based host. The uptime of SiteGround is excellent, but it has reduced support for open-source CMS like WordPress. Overall, this review suggests that SiteGround is not a good choice if you are looking for a WordPress hosting service that prioritizes performance.
SiteGround Pros and Cons
SiteGround Pros:
The SiteGround control panel is impressive.
Good Uptime of 99.99%
Email hosting, free SSL
SiteGround Cons:
Average speed
Limited customer support
Highest renewal price.
High CPU resource limits.
Free CDN is limited.
SiteGround Plans and Pricing
SiteGround has three different plans to get started. They are
Startup: Starts at $6.99 per month and renews at $14.99 per month
Growbig: Starts at $9.99 per month and renews at $24.99 per month
GoGeek: Starts at $14.00 per month and renews at $39.99 per month
SiteGround Speed Test
SiteGround TTFB
The SiteGround average TTFB is 396ms for the last 12 months. I hosted a test site on their startup plan.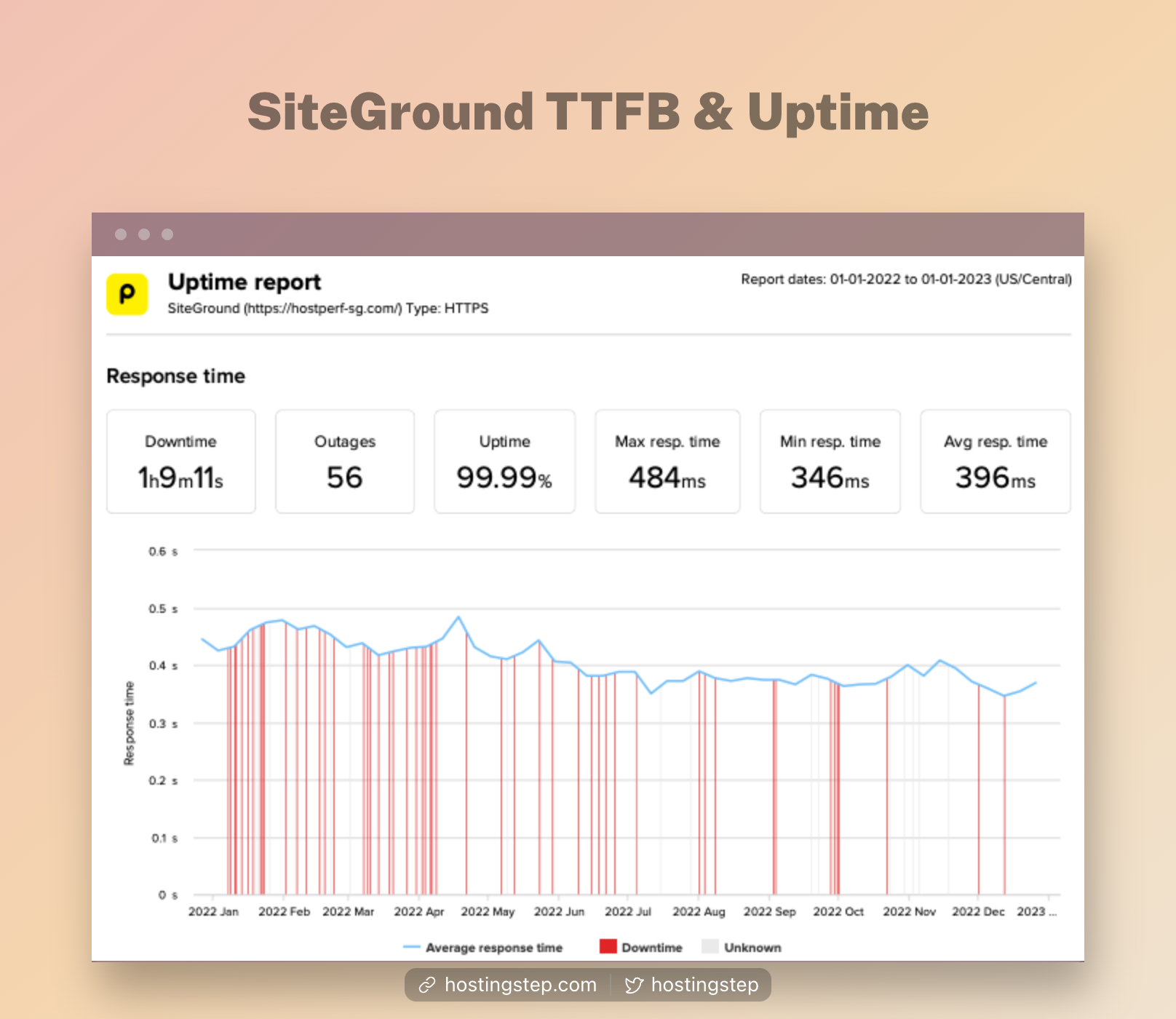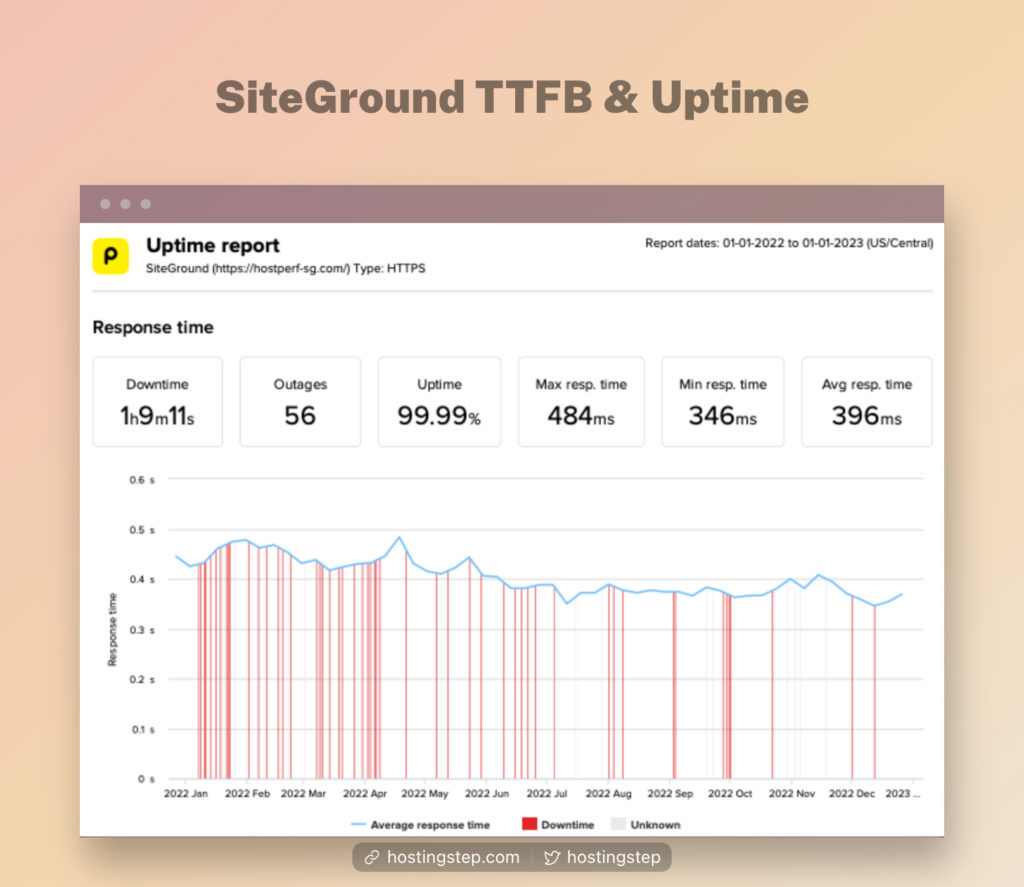 Uptime
Based on last 12 months data, SiteGround site recorded an uptime of 99.99%.
Load Testing
In this load testing, I sent 500 simulateonis visitors to the test site and its recorded an 173 average response time.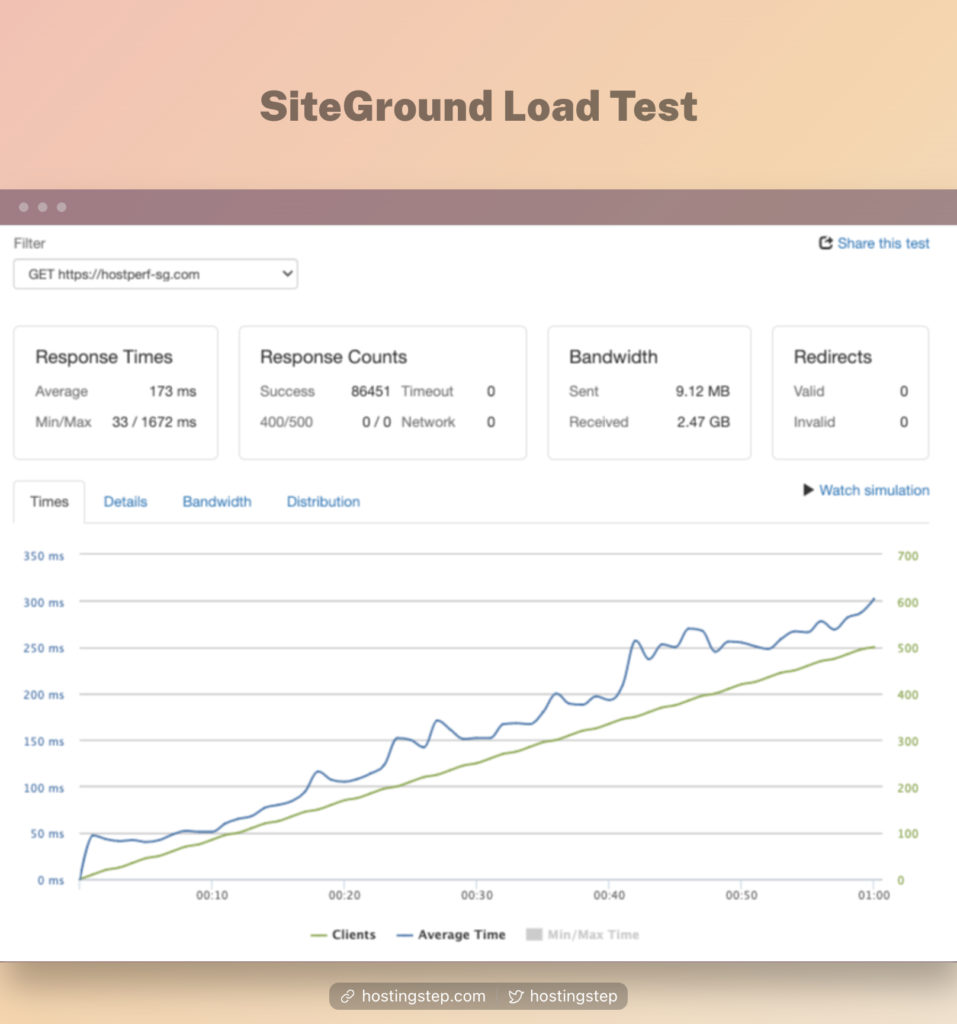 Global TTFB
In this test, the site is pinged from 35 global locations to measure the average global TTFB. The SiteGround site recorded an average TTFB of 890ms. The scores are poor in most locations.

Core Web Vitals
In this test, the SiteGround site recorded a 'Largest Contentful Paint' of 546ms, a 'Total Blocking Time' of 0ms, and a 'Cumulative Layout Shift' of 0.


Conclusion
SiteGround, on the whole, used to be great, but with their price increase, average performance, I feel it doesn't offer the best value for money. Although under certain conditions, one can still choose SiteGround.
SiteGround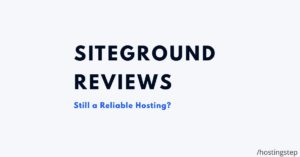 Checkout new SiteGround Expert Reviews at Hostingstep. Based on updated new plans, see how existing user reviews SiteGround in terms of performance.