SiteGround Vs Bluehost
SiteGround has been an extremely reliable hosting service ever since its inception. The service runs on the Google Cloud and has more than 2,000,000 domains hosted on it. Most importantly, SiteGround comes with super simple website management.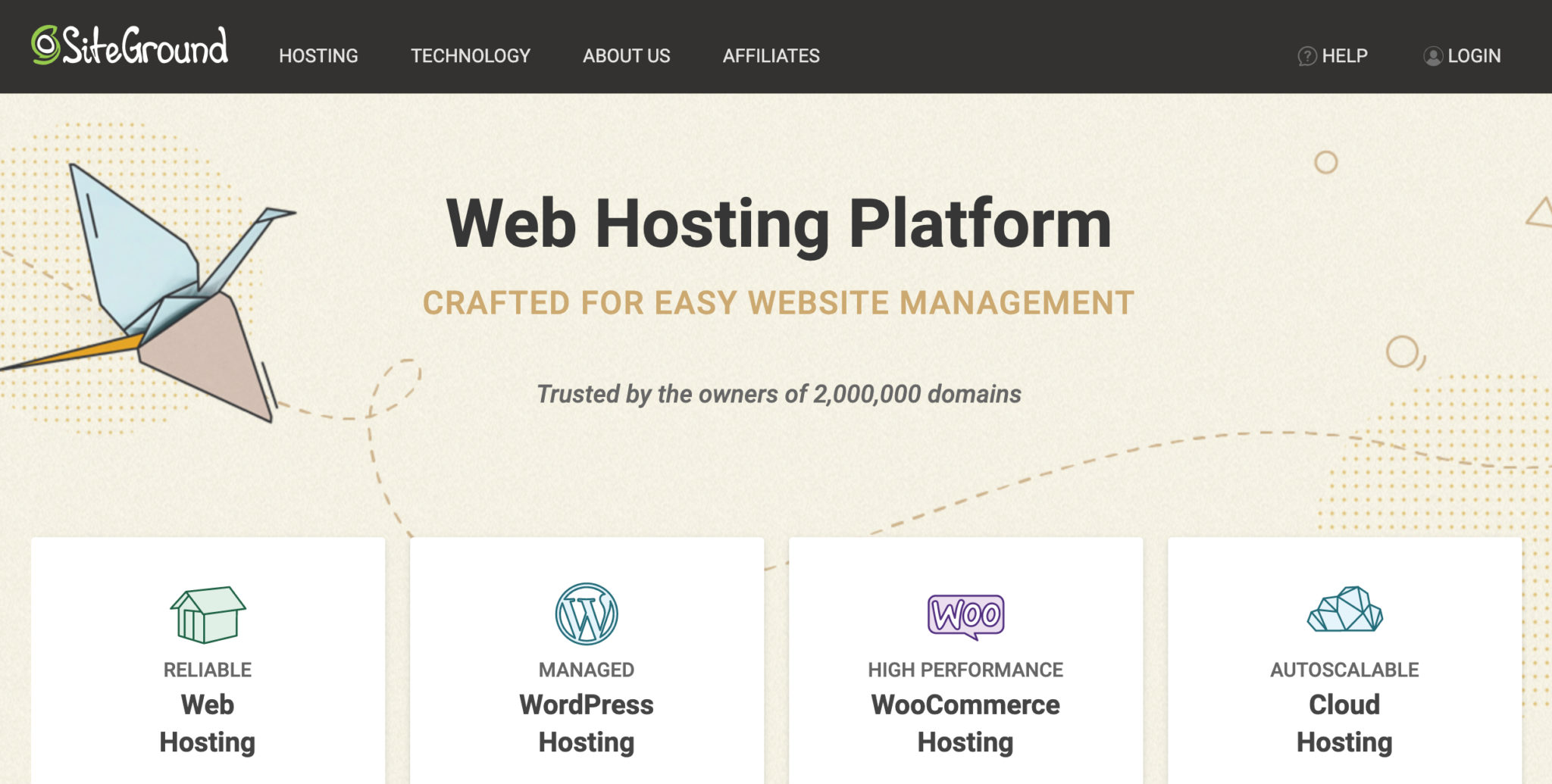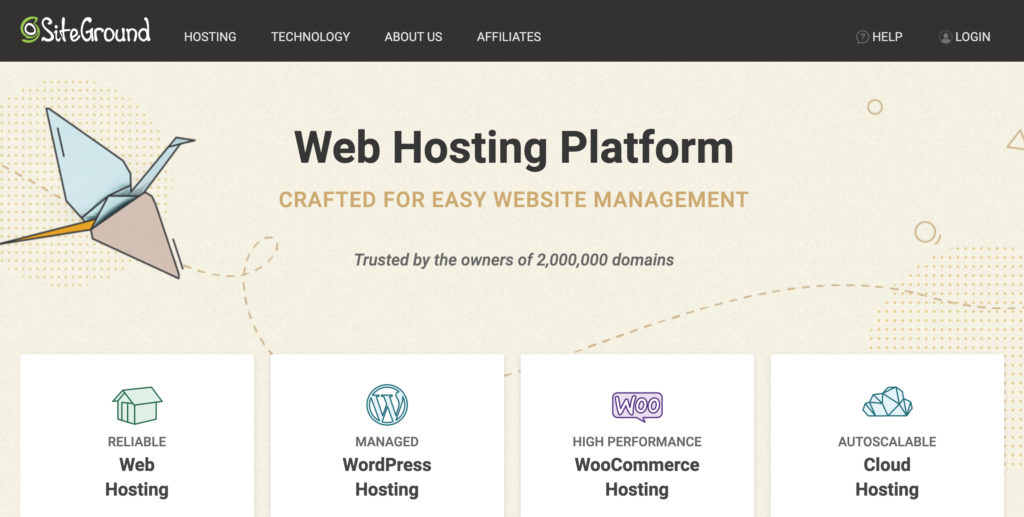 Bluehost has been around since 2003 and has been a recommended hosting company by WordPress.org. Even customers with zero knowledge of hosting can conveniently host a site on this platform. Further, the service is also pretty reliable as I've covered more in Bluehost Review here.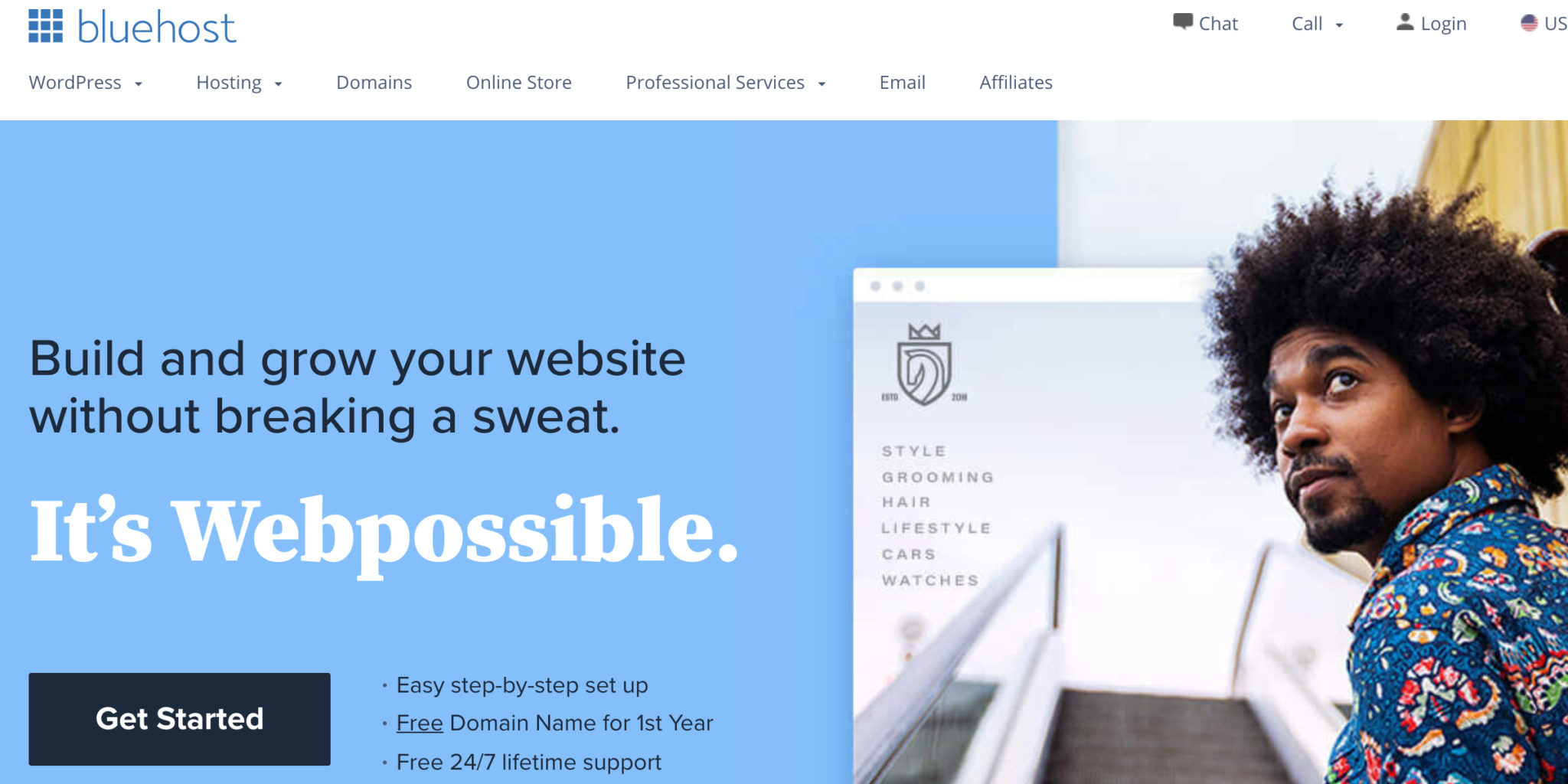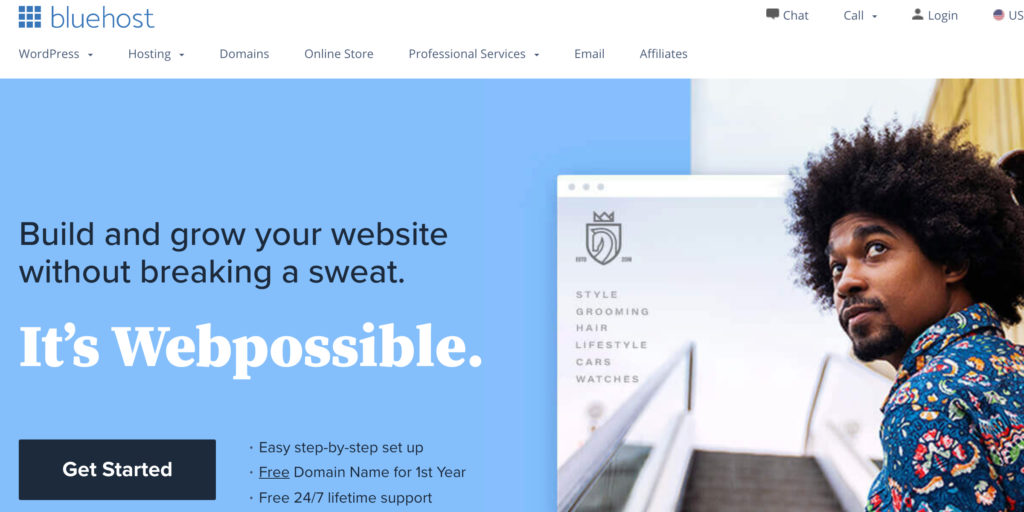 SiteGround Vs. Bluehost: Performance
1. Server Response Time
I tested the server response time of my sites hosted with the two services.
While my SiteGround site recorded an average server response time of 396ms, my Bluehost site recorded an average server response time of 455ms.
Hence, the server response time of SiteGround is better than that of Bluehost.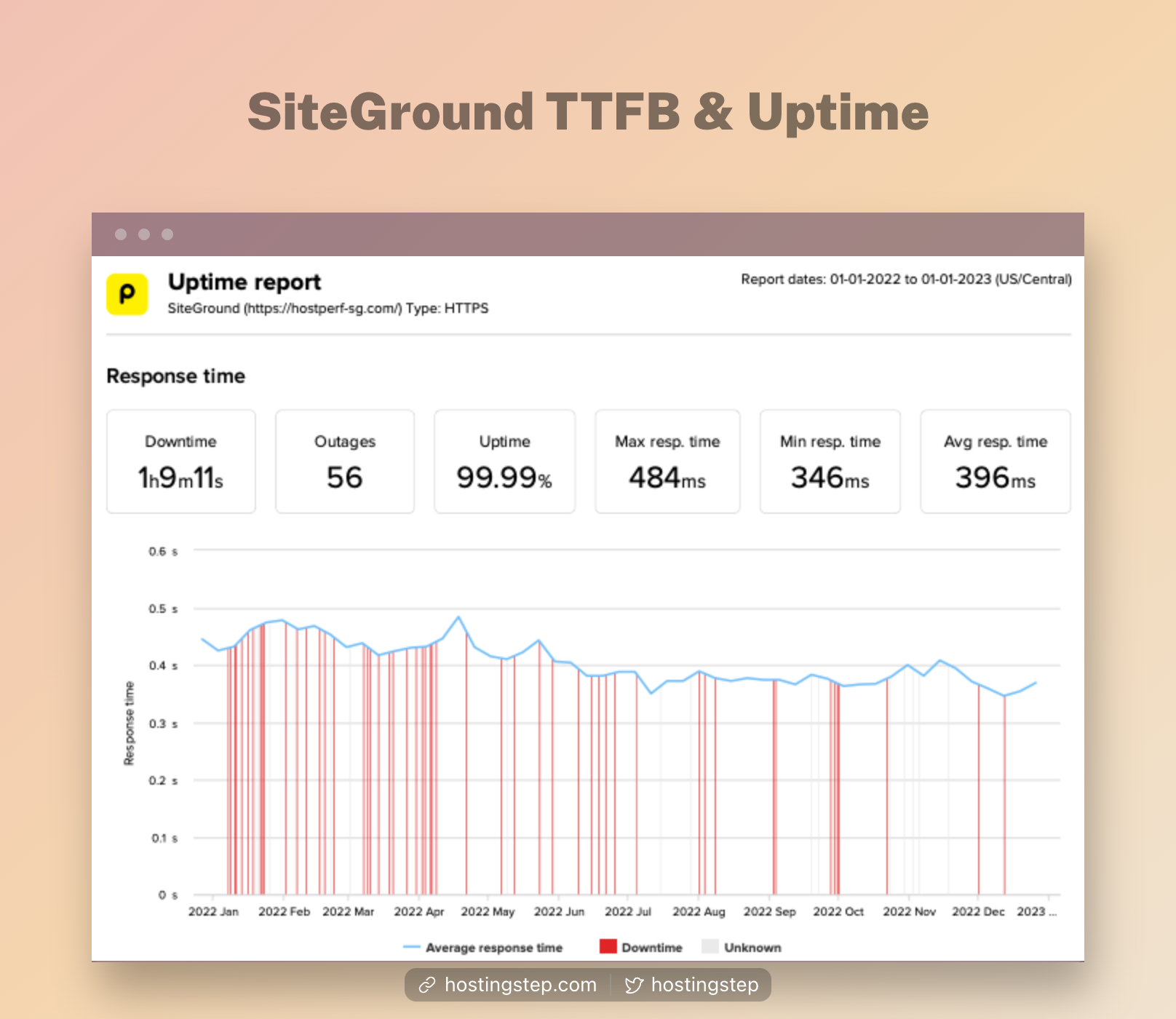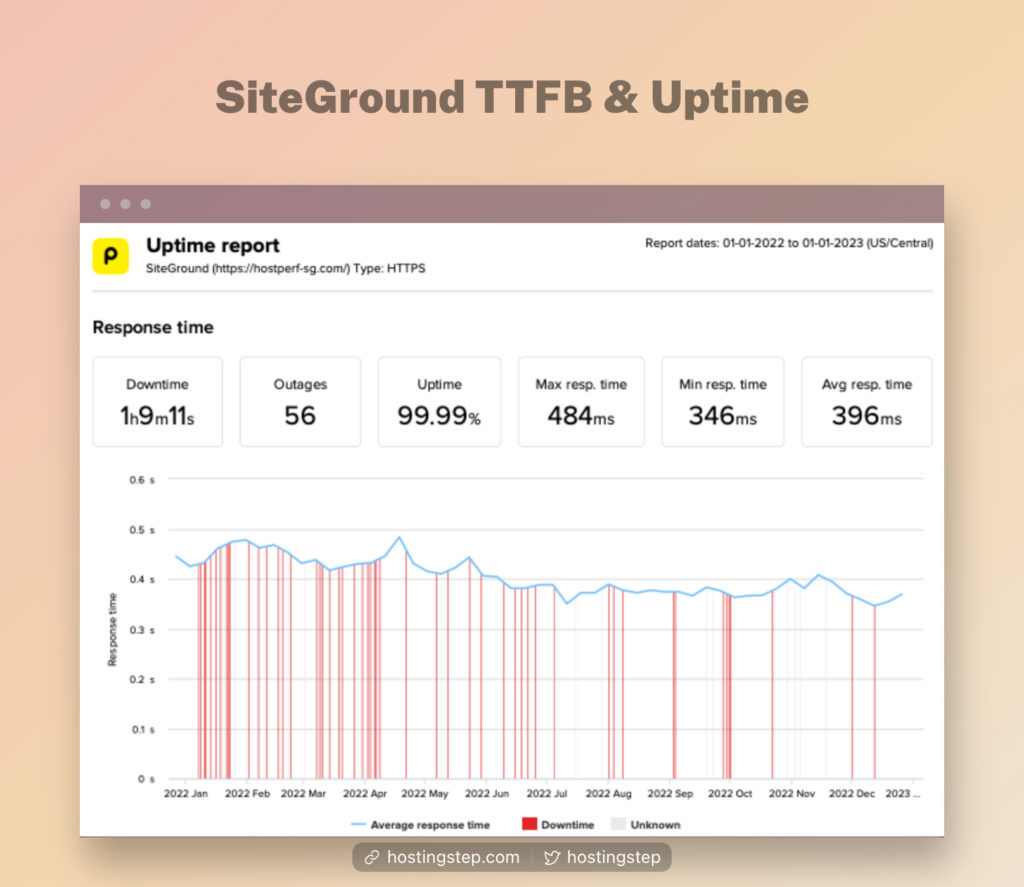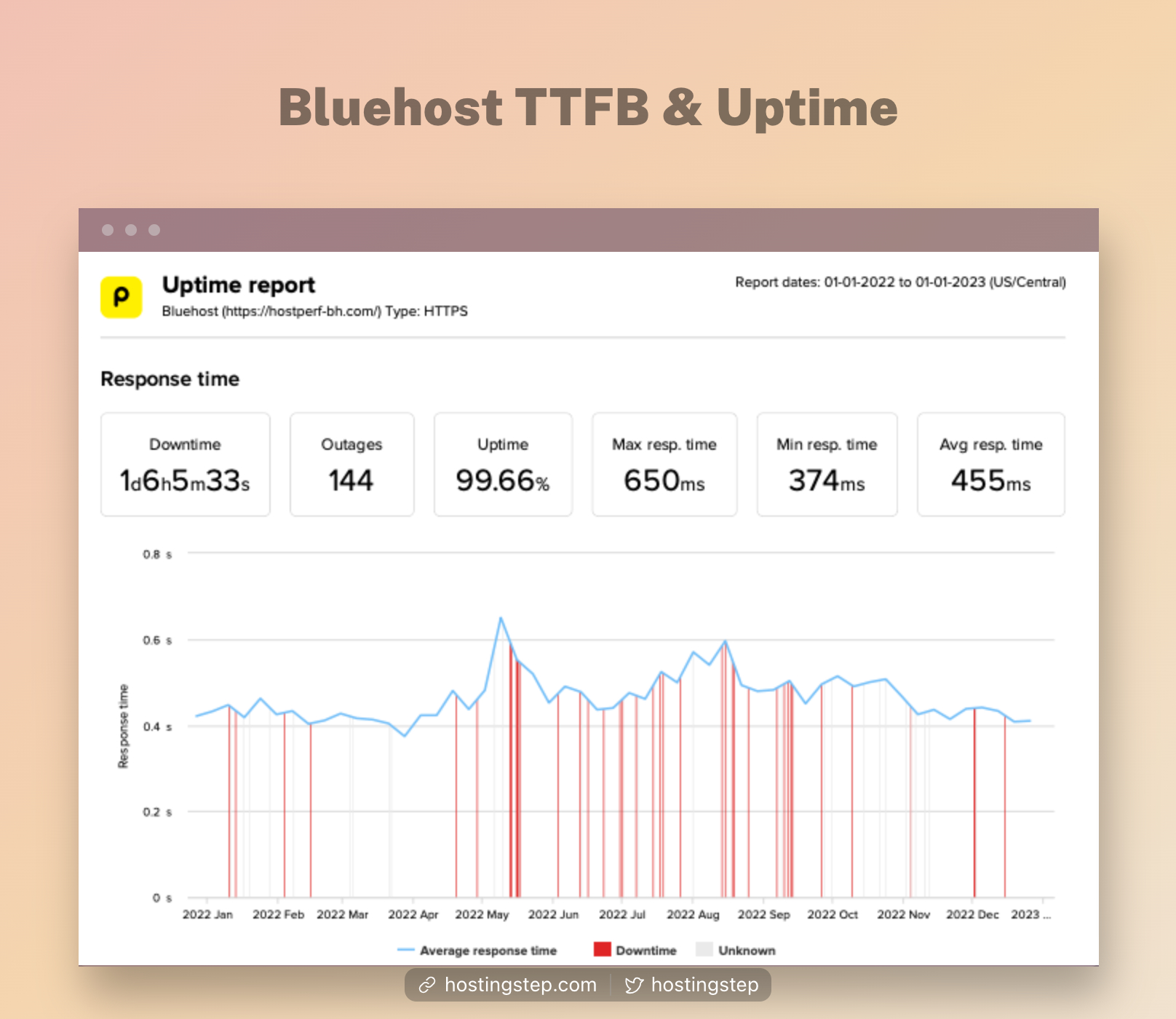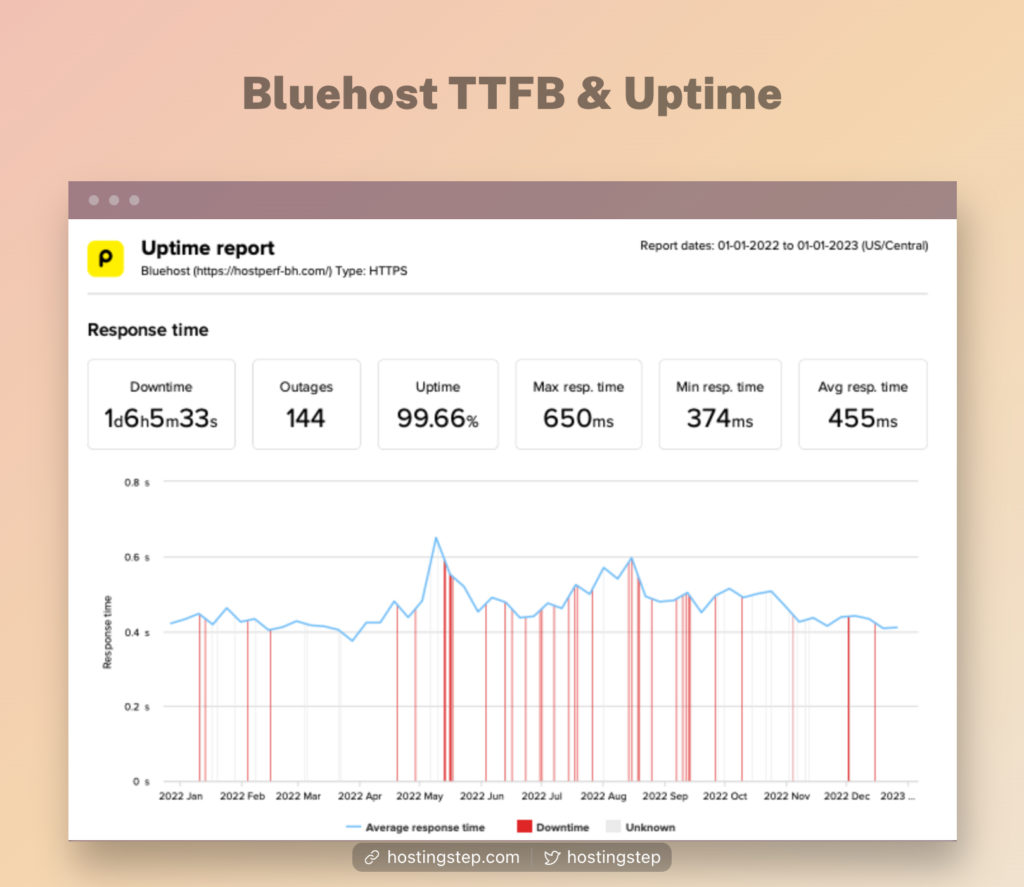 2. Uptime
Websites that aim at generating good sales and ROI need to be constantly up and running. This is why it is important to test if a hosting service has a reliable uptime. I tested the two services.
My SiteGround site had an uptime of 99.99%, while my Blue host site had an uptime of 99.66%. Hence, my SiteGround site had a slightly better uptime.
3. Load Testing
To be further sure about the performance, I performed the load testing on my sites hosted on the two platforms.
My SiteGround site recorded 173ms while my Bluehost site reflected 309ms.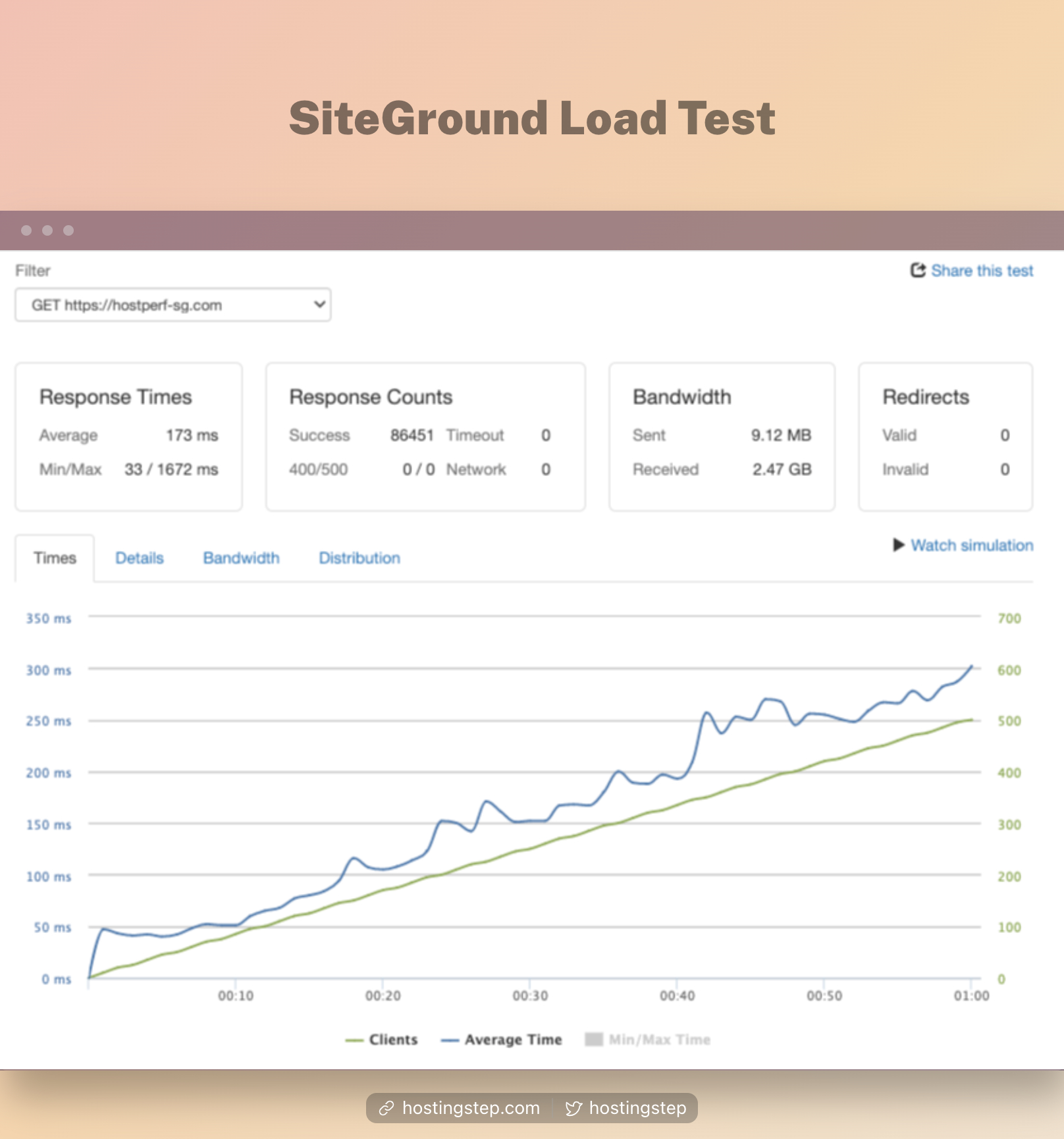 Modified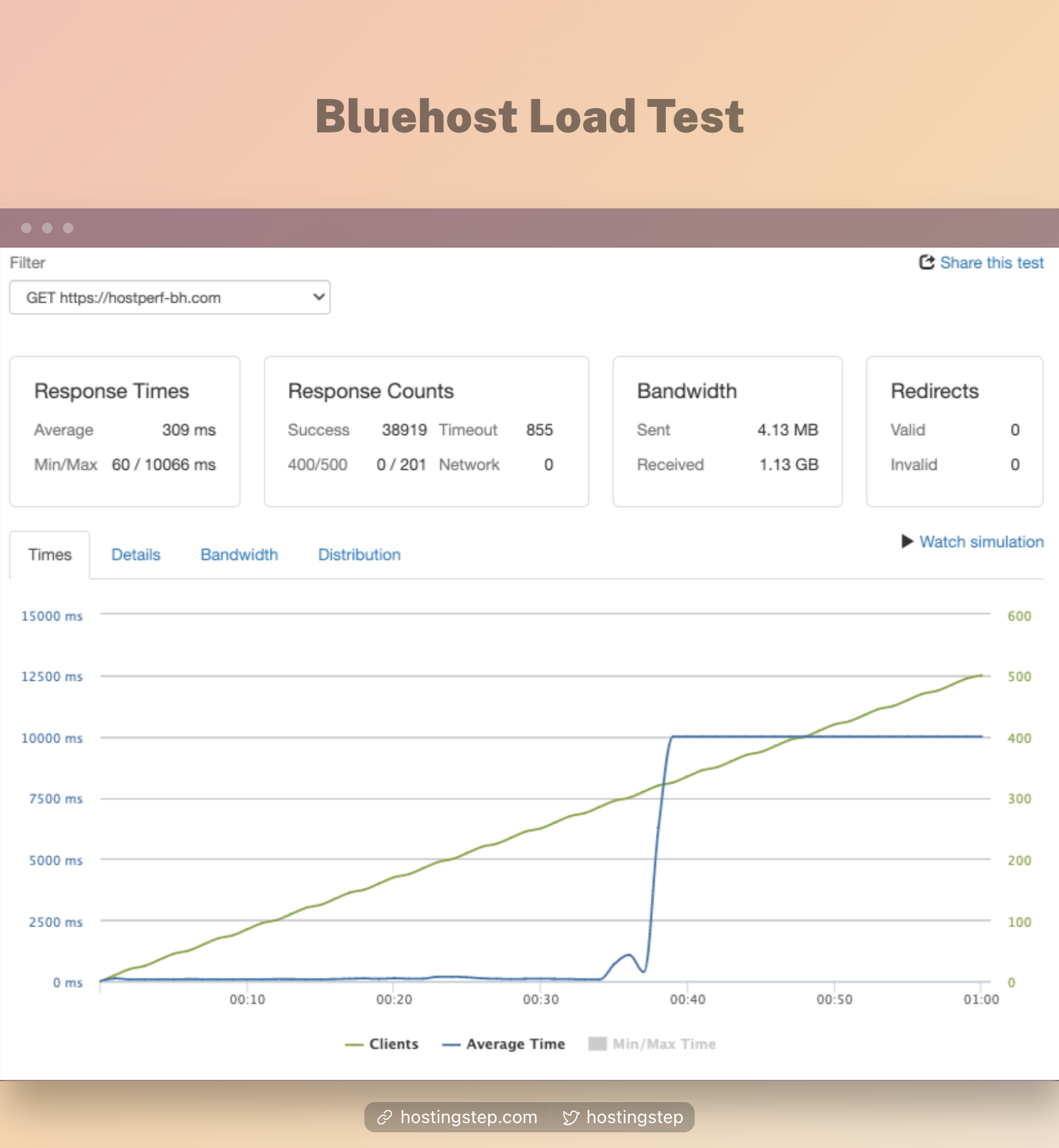 Original
4. Core Web Vitals
I tested the Core Web Vitals of my SiteGround and Bluehost websites.
While my SiteGround website had a 'Largest Content Paint' of 546ms, a 'Total Blocking Time' of 0 s, and a 'Cumulative Layout Shift' of 0, my Bluehost site recorded a 'Largest Content Paint' of 435ms, a 'Total Blocking Time' of 0.002 ms and a 'Cumulative Layout Shift' of 0.021.
Hence, you can see that Bluehost has better Core Web Vitals than SiteGround.

Modified

Original
5. Global TTFB
I tested the global TTFB of the two services to check the performance of the services across 35 global locations.
SiteGround has good global TTFB of 890ms. On the other hand, Bluehost reflected a decent global TTFB of 586ms.
Hence, Bluehost is the winner in terms of global TTFB.


SiteGround Vs. Bluehost
Data Center Locations
Datacenter locations play a huge role in web hosting and the site's performance. You can serve your audience better from the closest data center location.
SiteGround has as many as 6 data center locations across the USA, Europe, and Asia. In contrast, Bluehost has its only data center location in Utah in the USA. 
Hence, you can see that customers have more data center locations to select from SiteGround than Bluehost.
Control Panel
The control panel in SiteGround is called Site Tools which is actually a modified version of cPanel with a much cleaner interface. The control panel has all the features that are usually present in a cPanel.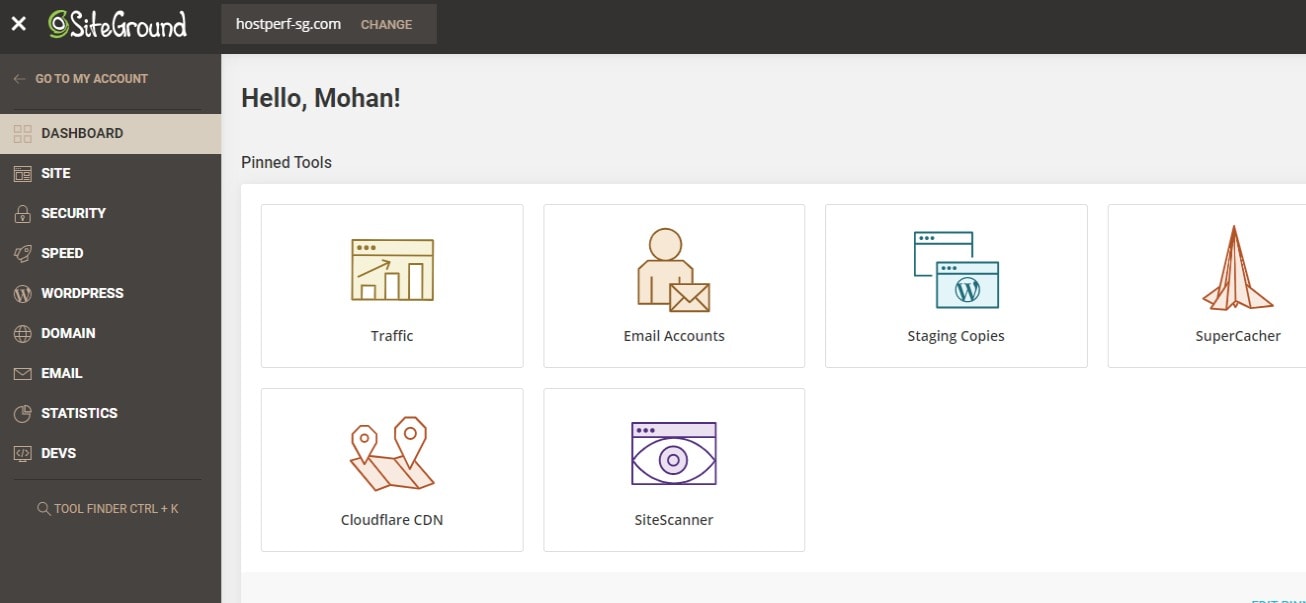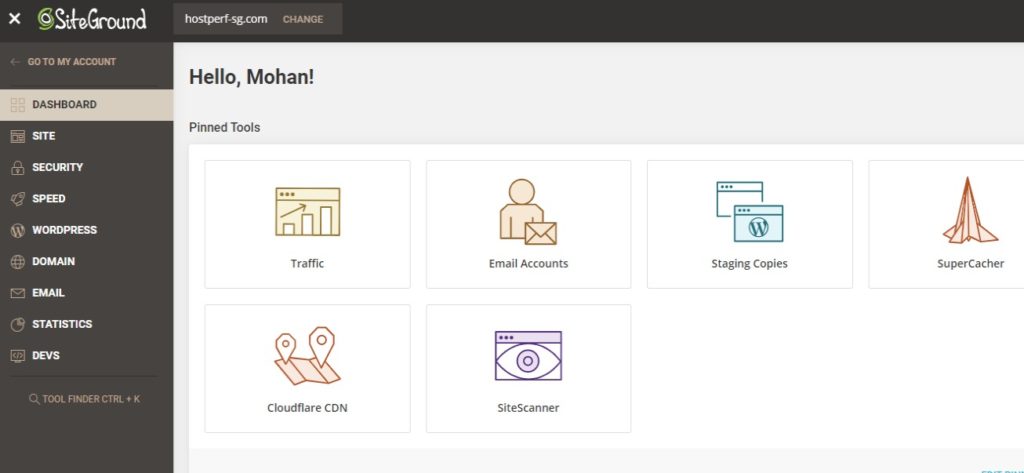 Bluehost also comes with a custom cPanel, and the host presents all the cPanel features in a more organized and neat way using a better theme.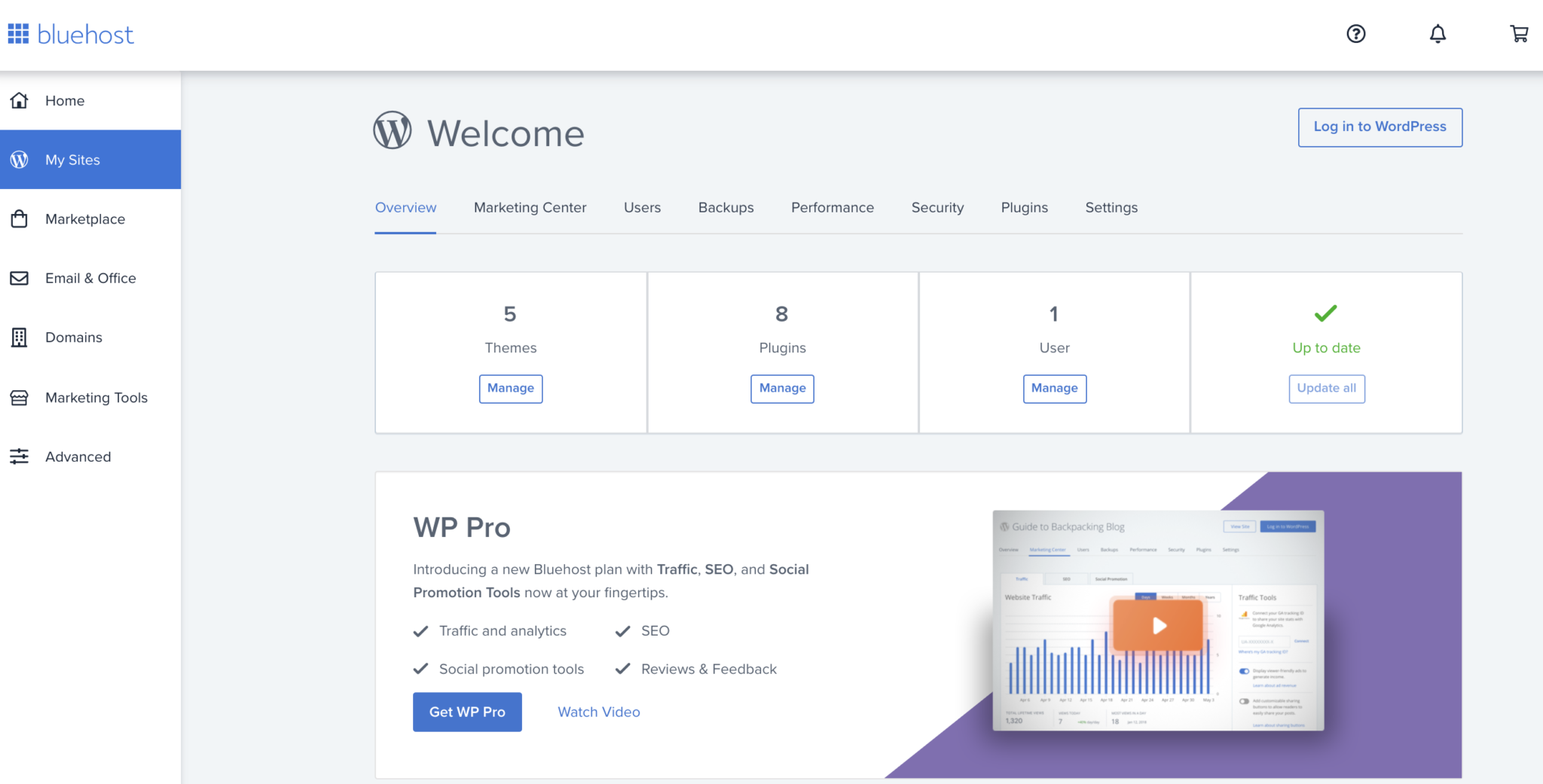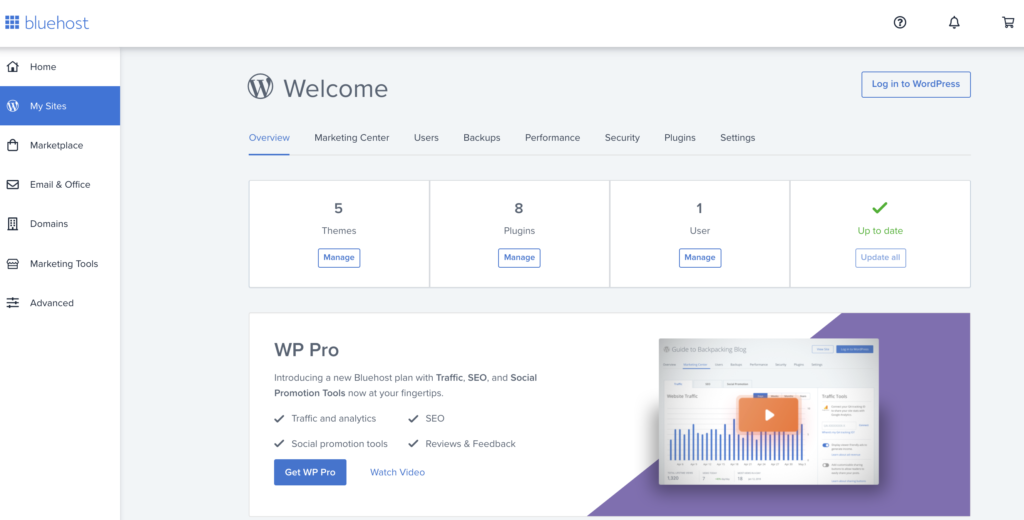 CDN
SiteGround offers its in-house developed CDN service as an addon priced at $14.99/month. There is a free CDN with much limited features.
Bluehost, on the other hand, offers Cloudflare CDN as a free add-on.
Staging
Staging is a pretty useful feature for testing important changes before deploying them to your live site. SiteGround has the feature for free on GrowBig and GoGeek plans. However, the feature is not available on the StartUp plan.
Besides, SiteGround comes with Git integration for more advanced staging. Creating a deploying site in SiteGround is pretty easy and deploying the final changes to the live site is also an equally simple job.
Bluehost has Staging on all plans, and you can create a staging site from the WordPress dashboard itself. To create a staging site, you must first go to the Bluehost tab and then the Staging tab.
Once you create a staging site, you can test the various changes, and if there are any final changes that you would like to deploy to your live site, you can do it by choosing between the three deploy options.
Backups
You can't afford to run a site with peace of mind without a proper backup system. SiteGround has free automated daily backups on all plans. The host stores 30 recent backups, and restoring a backup in SiteGround is just about a couple of clicks.
The 'Automated daily backups' feature in Bluehost is only available in the higher plans, and the lowest tier doesn't have this feature. However, customers using the lowest tier plan can have the paid add-on called CodeGuard for automated daily backups.
Security
SiteGround takes website security very seriously and has a robust security system comprising a custom web application firewall, AI Anti-Bot System, Let's Encrypt SSL Certificate and Linux containers.
Bluehost offers pretty good security and resource protection, traffic encryption, automated malware scanning, and expert monitoring. Additionally, customers can get the paid security add-ons such as SiteLock and Domain Privacy for better protection.
Support
SiteGround has a brilliant customer support system with the most efficient and knowledgeable executives. The support team does a brilliant job of helping the customers with their technical queries and issues through 24×7 live chat, phone, and tickets.
Bluehost customer support is also pretty reliable, with competent and friendly executives to assist the customers 24×7 through live chat, tickets, and phone.
Conclusion
SiteGround recently made a lot of changes to their hosting architecture and they've made many changes like removing unlimited sites plan, limited support, and high renewal prices.
Thus, out of two, Bluehost is the best host that offers real value for money.
However, if you don't like Bluehost, SiteGround is not good either and we can't really recommend them. You can look into the list of best SiteGround alternatives and choose an alternative hosting service if you wish.