WPX Vs SiteGround – Introduction
WPX is the managed WordPress hosting service that has supported any business over the years. The service is fast, secure, and affordable. Further, it comes with reliable support.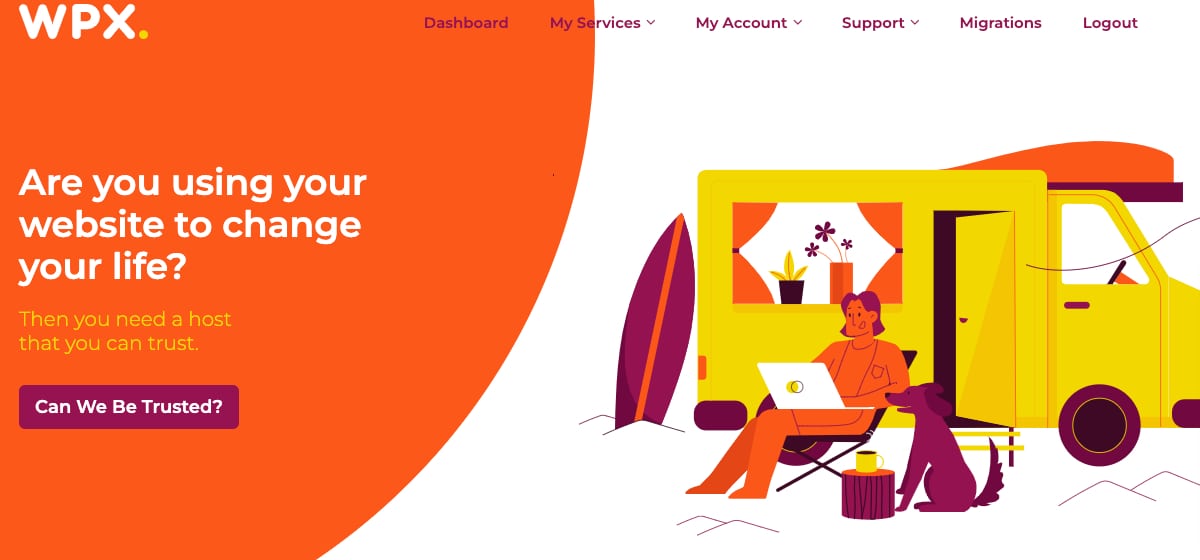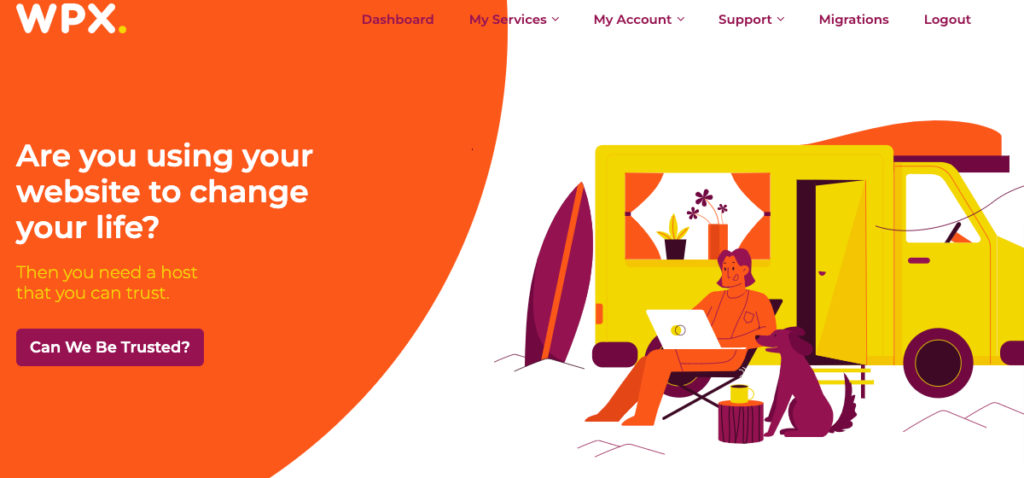 SiteGround was founded back in 2004, and since then, it has done a great job of supporting its customers with advanced yet easy website management. The service runs on the Google Cloud Platform and has more than 2,000,000 sites hosted on it.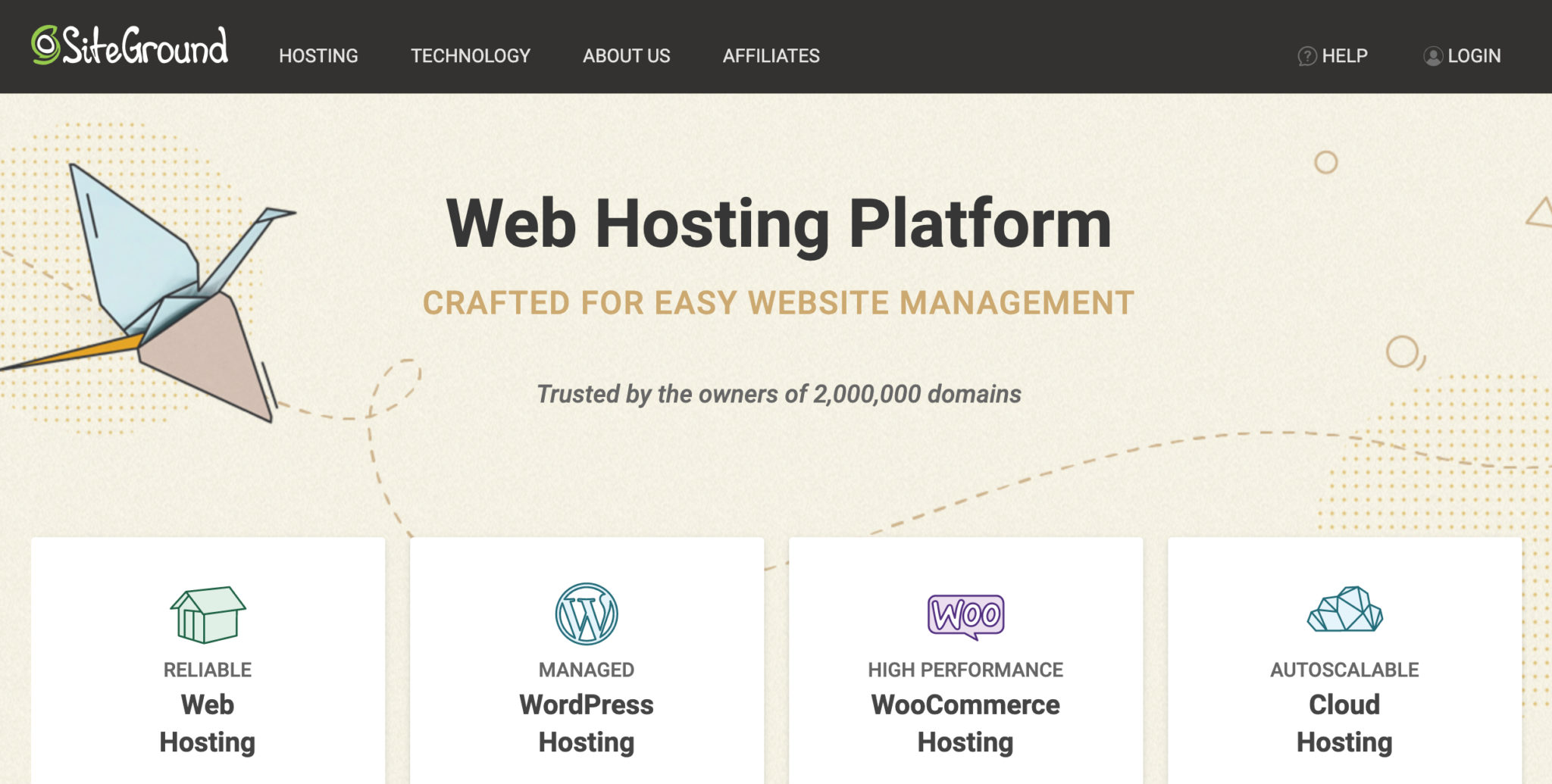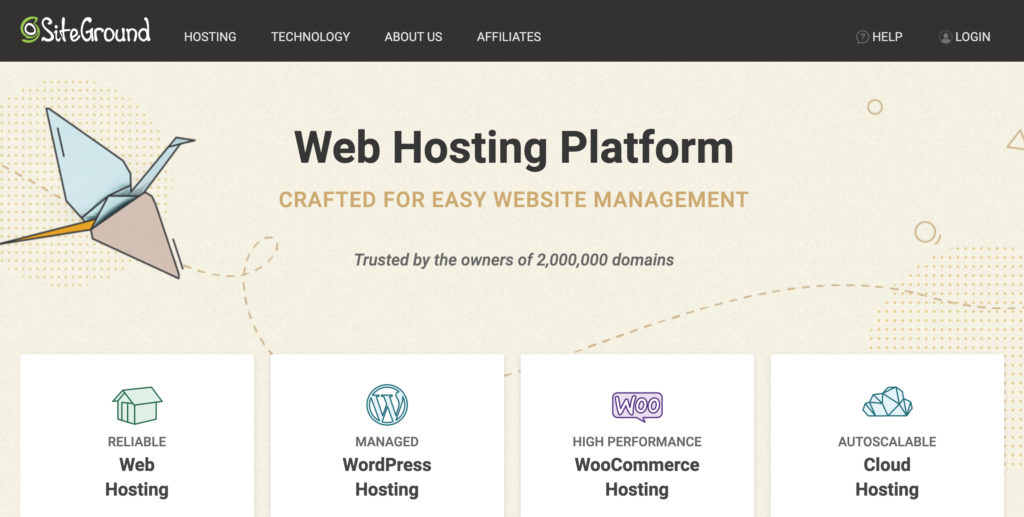 Choosing between the two services isn't easy unless you have a decent understanding of their pricing, features, and performance.
I have done an in-depth study of the different aspects of the two services, which I would like to share with you all in this post. 
WPX Vs. SiteGround: Pricing
WPX allows customers to select from its 3 available plans, and the plans are based on the number of websites, storage, and bandwidth. Here are the plan details:
Business: $20.83 per month, 5 Websites, 10 GB Storage, and 100 GB Bandwidth.
Professional: $41.58 per month, 15 Websites, 20 GB Storage, and 200 GB Bandwidth.
Elite: $83.25 per month, 35 Websites, 40 GB Storage, and Unlimited Bandwidth.
All WPX plans have these features in common:
High-Speed Custom CDN With 26 Global Edge Locations
Unlimited Site Migrations To WPX Unlimited SSLs
Staging Areas
DDoS Protection
Free Malware Scanning & Removal
30-Day Money-Back
28 Day Automatic Backups
SiteGround offers customers 3 plans to choose from, and the plans are classified based on the number of sites, webspace, and monthly visits. The SiteGround plans are:
StartUp: $6.99 per month, 1 Website, 10 GB Web Space, 10,000 Visits Monthly
GrowBig: $9.99 per month, 2 Websites, 20 GB Web Space, 25,000 Visits Monthly
GoGeek: $14.99 per month, 5 Websites, 40 GB Web Space, 100,000 Visits Monthly
The GrowBig and GoGeek plans come with additional features such as:
On-demand Backup Copies
Ultrafast PHP
Staging+Git
Collaborations
Some of the features are common in all the 3 plans:
Free SSL
Daily Backup
Free CDN
Free Email
Managed WordPress
Out-of-the-box Caching
Unlimited Databases
100% renewable energy match
30-Days Money-Back
WPX Vs. SiteGround: Performance
1. Server Response Time
Moving over to performance, I tested the server response time of the two services first, and for that, I had to host a site with each of the services.
I measured the server response time of the two sites using the Pingdom tool for over 12 months. My WPX site had an average response time of 335ms, while my SiteGround site had an average response time of 396ms.
Hence, WPX has a faster server response time than SiteGround.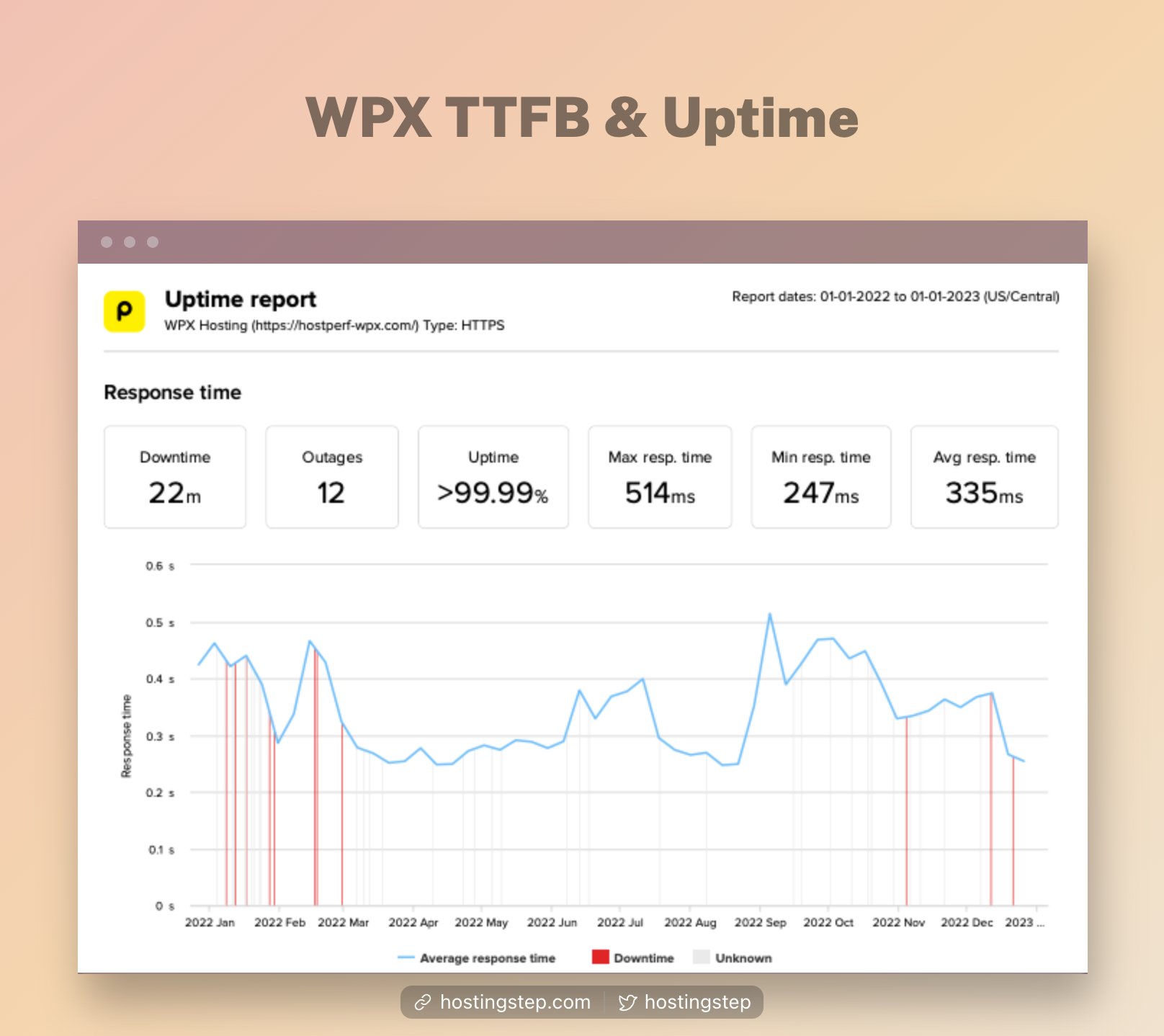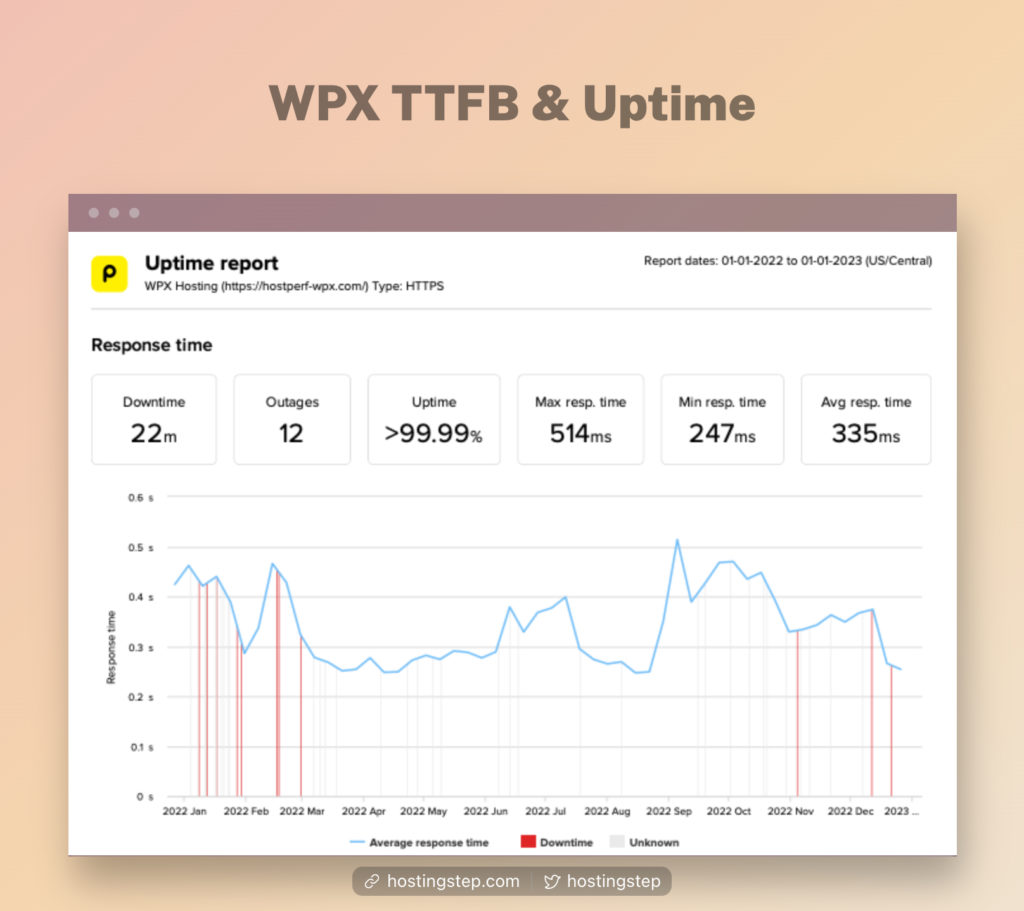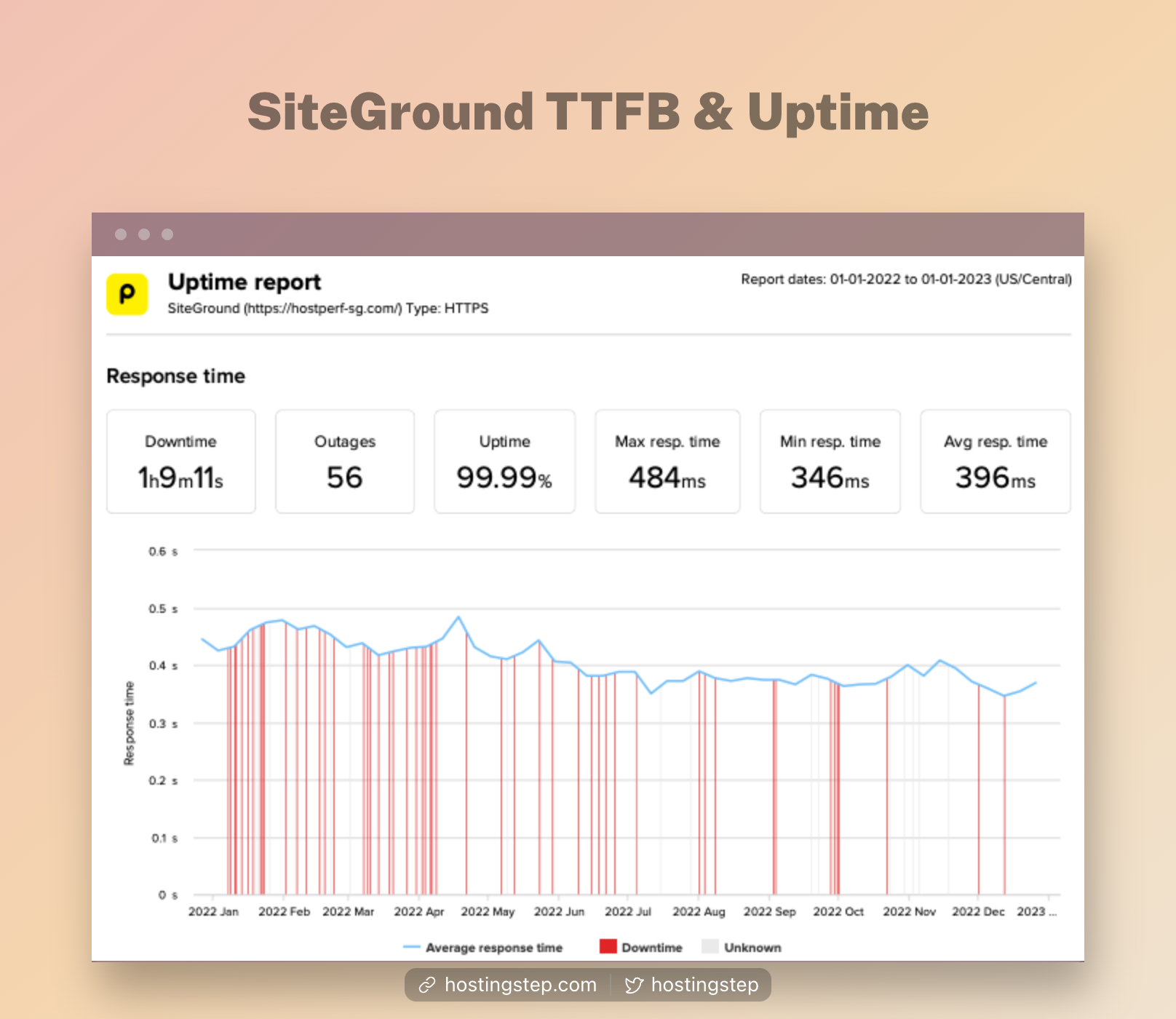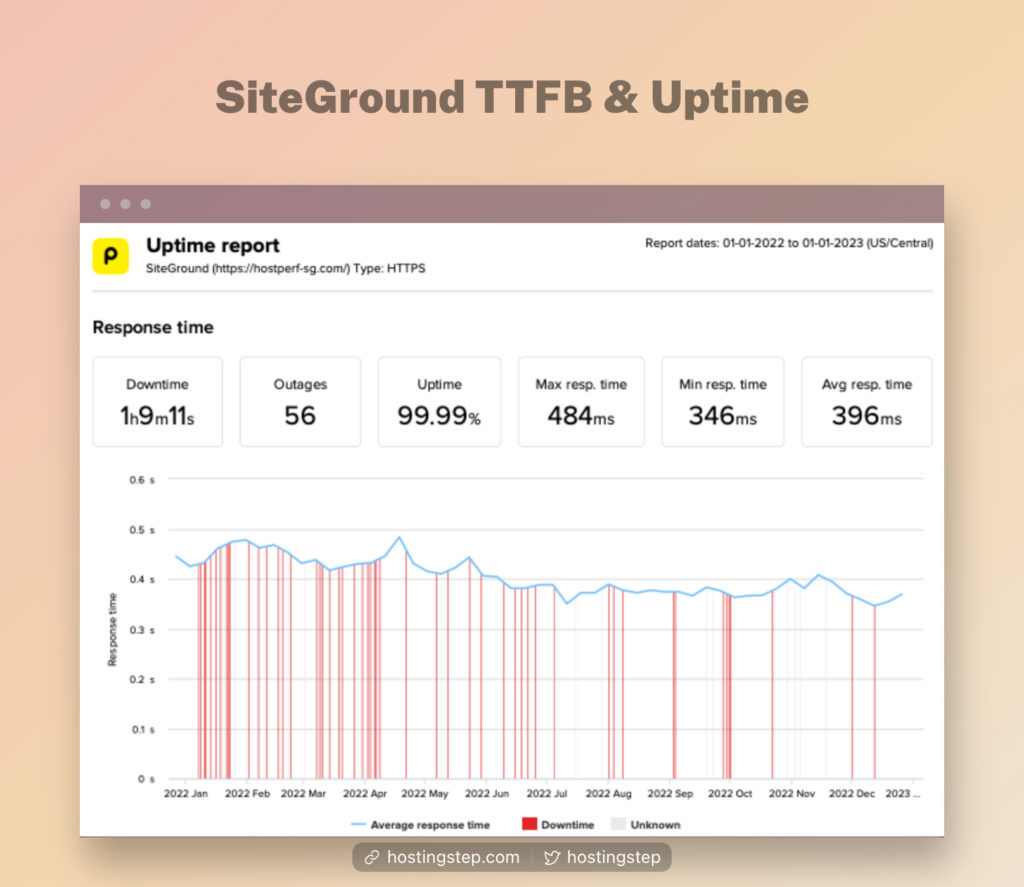 2. Uptime
Next, it is important to find out how reliable the two services are in terms of uptime as we all know uptime is a crucial factor for any site to succeed.
I tested the uptime of my two sites for 12 months. My WPX site recorded a consistent uptime of 99.99%, and interestingly, my SiteGround site has also maintained an uptime of 100%. Hence, both have a reliable uptime.
3. Load Testing
How well a hosting service handles the traffic spikes is another crucial factor to consider, and to find this, I performed load testing on my sites. I had sent 500 concurrent visitors to the two sites to check how well they respond.
While My WPX site recorded 24ms, My SiteGround site recorded 173ms. This proves WPX is way faster than SiteGround.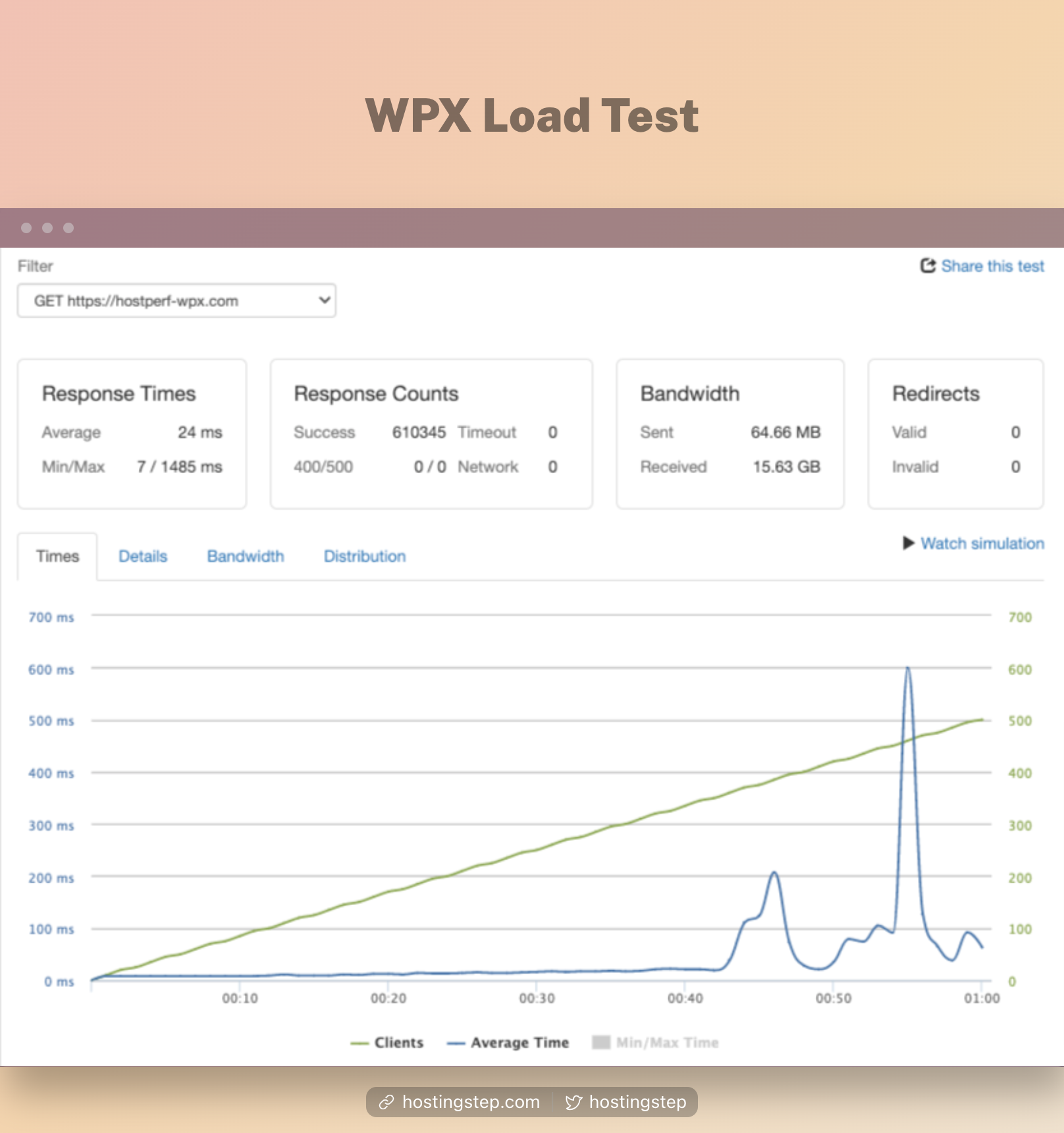 Modified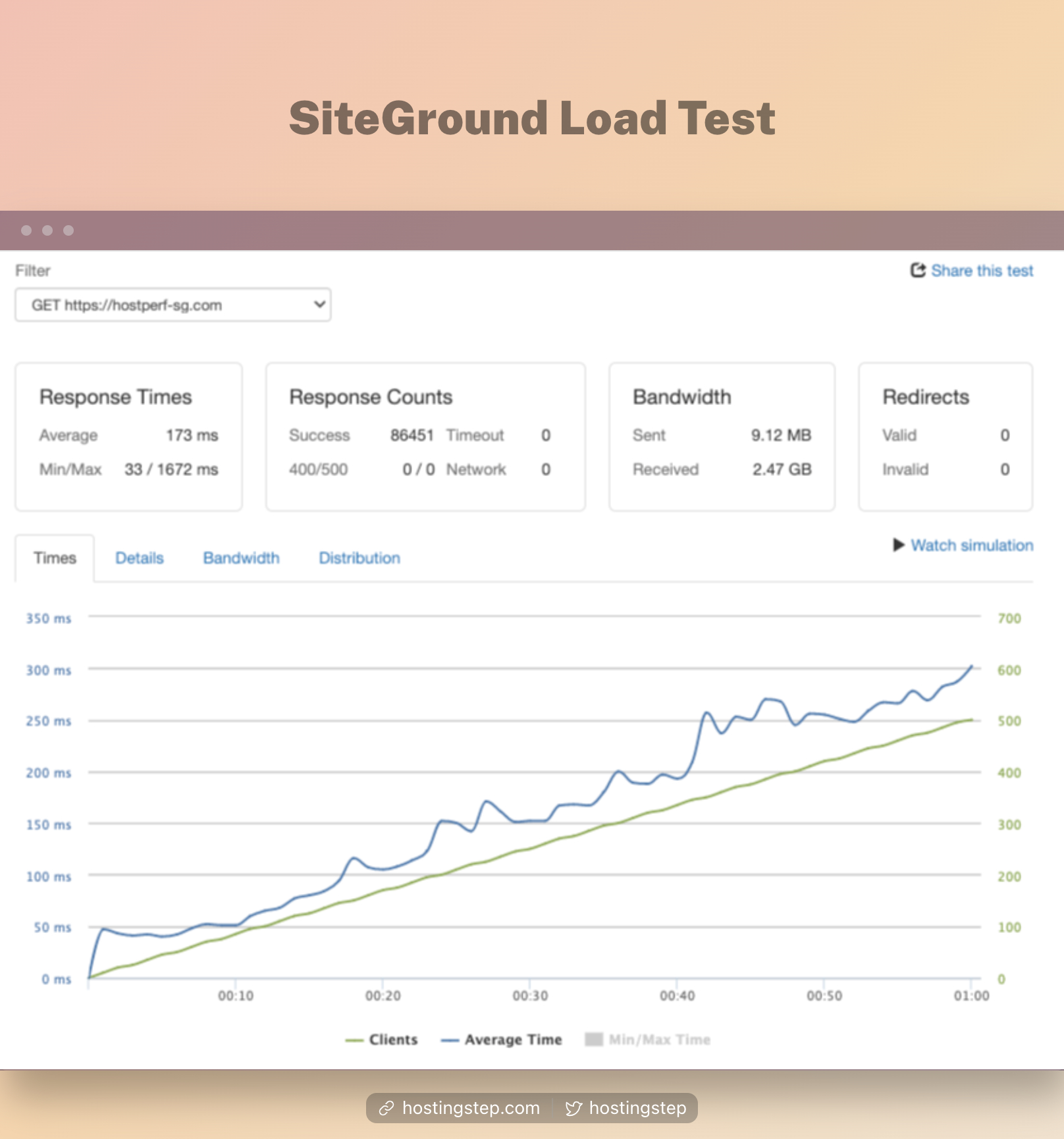 Original
4. Global TTFB
To evaluate the global TTFB for the two services, I pinged my sites from as many as 35 global locations and recorded their TTFB. 
My WPX site maintained a good TTFB in all the locations and had an average TTFB of 462ms, while my SiteGround site had an average TTFB of 890ms.
The SiteGround TTFB is not as good as that of WPX, with a higher TTFB in most locations.

Modified

Original
5. Core Web Vitals
As I tested the Core Web Vitals of the two services, my WPX site recorded d a 'Largest Contentful Paint' of 657ms, 'Cumulative Layout Shift' of 0, and a 'Total Blocking Time' of 0 s while my SiteGround site recorded a Largest Contentful Paint of 546ms, a Total Blocking Time of 0.0006 s, and a Cumulative Layout Shift of 0. Hence, both have reliable Core Web Vitals.

Modified

Original
WPX Vs. SiteGround: Features
Control Panel
Since you will need the control panel for managing your hosting account, it wise to take it very seriously. WPX has a custom control panel with almost all the functions and options of a cPanel. However, the control panel is better than a cPanel in terms of navigation, and usability.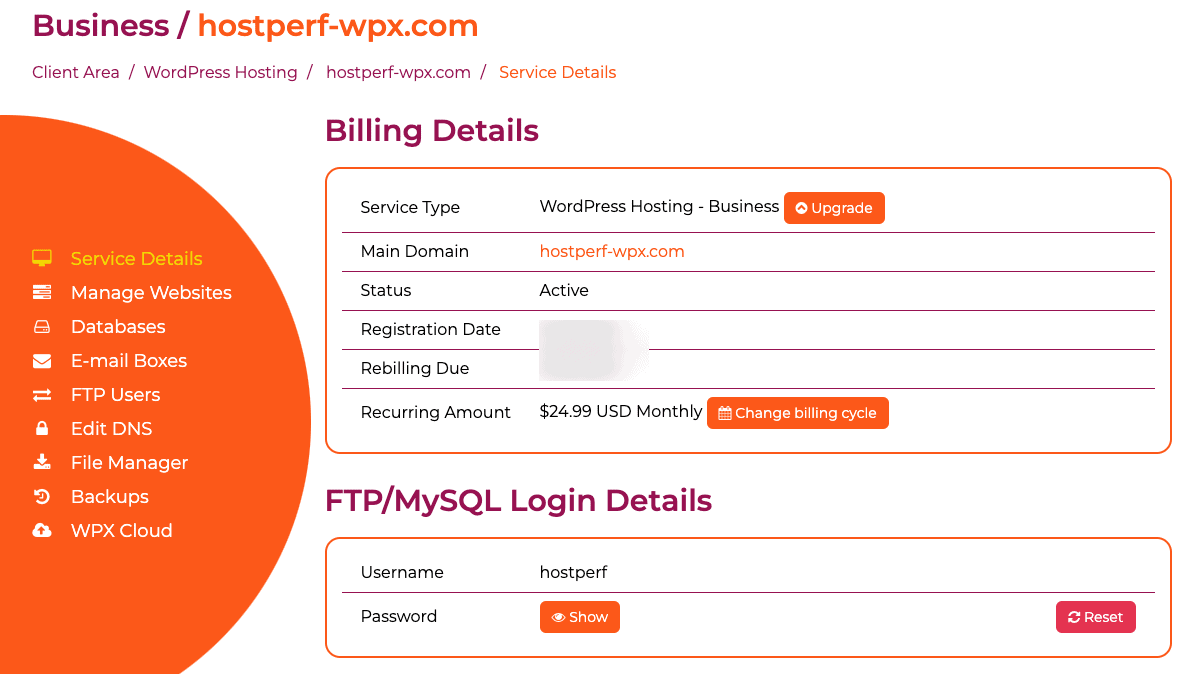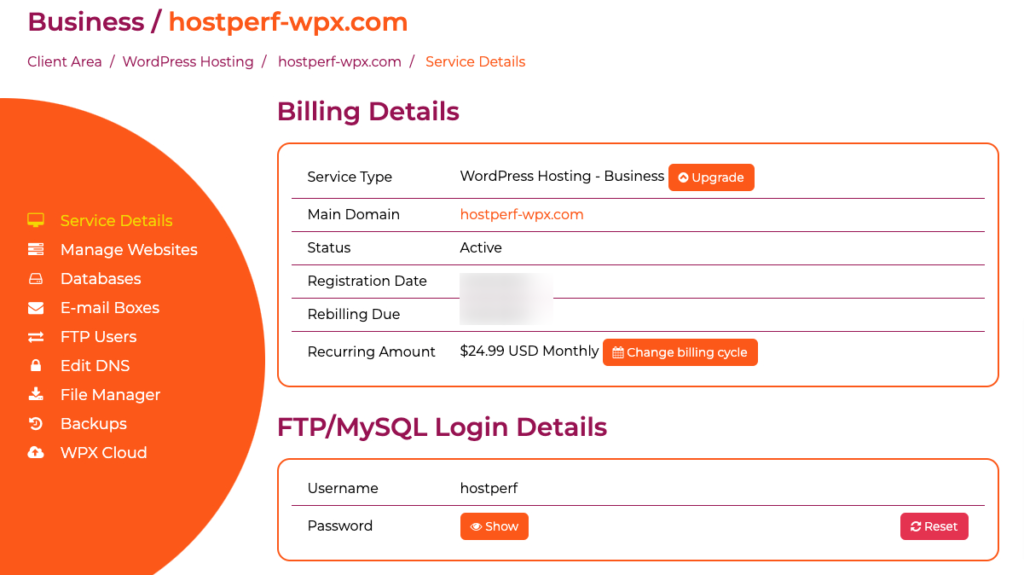 Most importantly, unlike a cPanel, the WPX control panel is pretty light on the servers and doesn't get the servers slow.
On the other hand, SiteGround uses a custom control panel called Site Tools, which has all the features of a cPanel. However, the control panel has a much cleaner interface than a cPanel.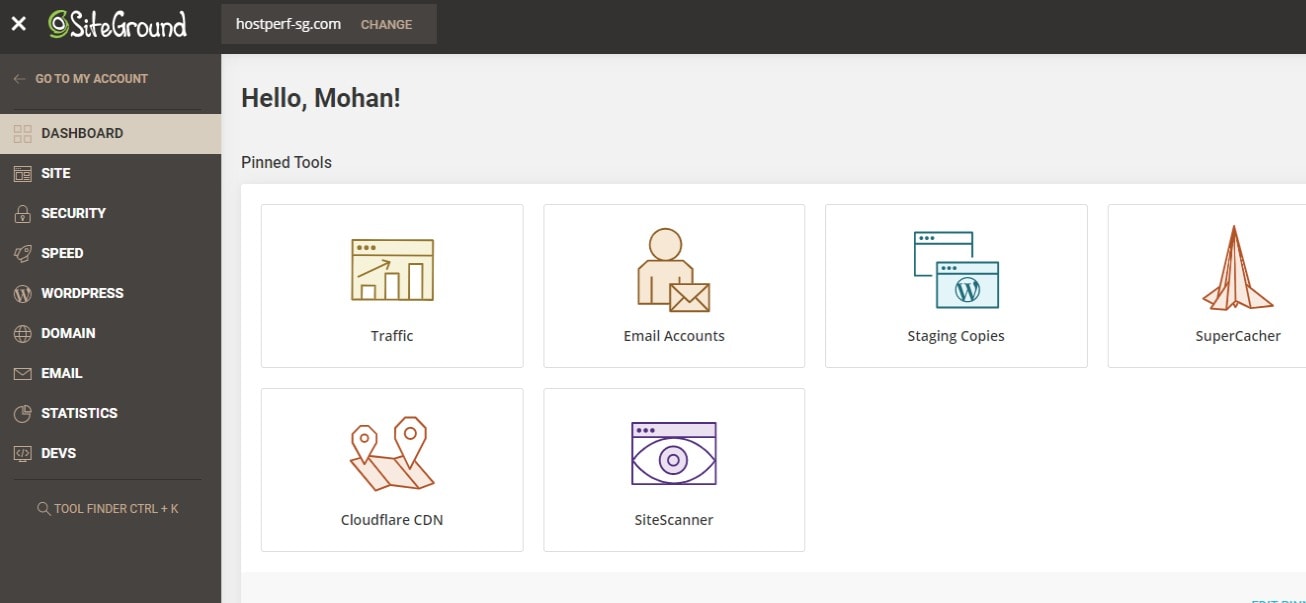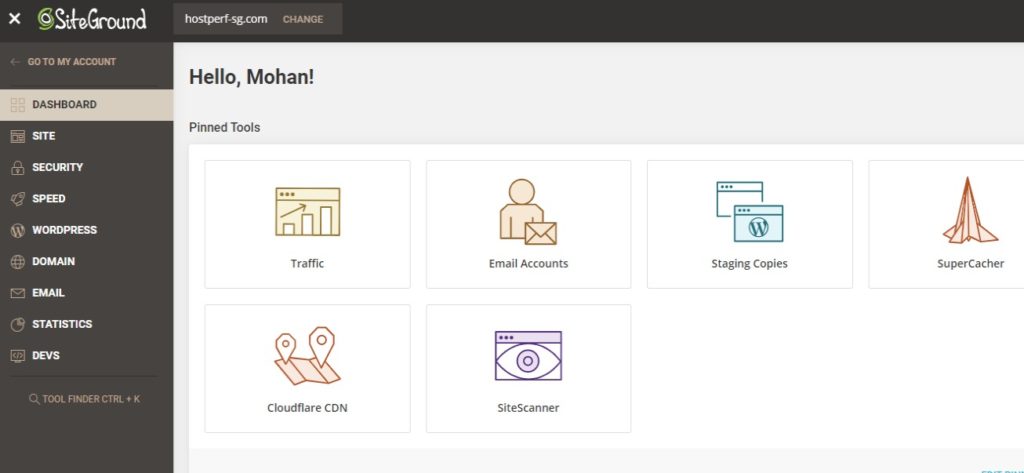 Data Center Locations
Hosting a website from the closest server can help your site load faster to your target audience, and for this, it is always wise to check the data center locations of a hosting service. WPX has 3 data center locations which include Chicago, London, and Sydney.
SiteGround, on the other hand, has 6 self-owned data center locations across the globe. Hence, SiteGround has comparatively more data center locations than WPX. However, what matters the most is finding your desired data center location.
CDN
WPX has its own built-in CDN and has it for free on all plans. However, the bandwidth differs from plan to plan. The CDN uses the traditional way of content delivery. However, it works better than traditional CDNs since it is well-maintained and consistently tweaked for high performance. 
SiteGround, on the other hand, ditched Cloudflare CDN and started offering it's in-house CDN in recent times.
Staging
WPX has a straightforward Staging process, and users can create staging sites right from the WPX control panel Websites/SSL tab. After you finish testing the changes, you can easily push the final changes to your live site. The feature is called Staging Area in WPX, and the feature is available for free in all the plans. 
SiteGround also comes with a dedicated staging feature with Git integration. Users can create a staging site by simply going to the Staging option under the Site Tools tab on the WordPress dashboard. However, you must bear in mind that the feature is not available in the StartUp plan.
Backups
You can't afford to host a site without a reliable backup, and for any hosting service you choose, you must always look for a reliable backup system.
WPX offers free automated daily backups on all plans, and the host stores every backup for 28 days. You can easily restore any backup within 28 days from the day it has been backed up before it is removed.
SiteGround also has an excellent backup policy, and the host automatically backups your site daily and stores every backup for 30 days. Hence, both are equally reliable when it comes to backups.
Security
Sites are surrounded by constant online threats such as DDoS and Bruteforce unless the hosting service you select has a rock-solid security system in place.
As far as the security features of WPX go, they are pretty reliable, and every plan comes with security features such as  Malware Scanning and Removal, DDoS Protection, email spam filtering, and free SSL Certificates, which keep your site unimaginably secure. 
SiteGround also has a dedicated security system in place, comprising a custom web application firewall, AI Anti-Bot System, Let's Encrypt SSL, and Linux containers. Further, SiteGround runs on the Google Cloud Platform and has the advantage of Google's high network security.
Support
While you are trying to host a site on your own, you may face many technical difficulties. However, with a dedicated support service, you can have your technical issues resolved fast. WPX has a reliable support team that has done extremely well over the years in supporting the users 24×7 through live chat and tickets.
SiteGround undoubtedly has one of the most dedicated and finest support teams in the industry. The support service is extremely fast with no waiting time, and the executives are exceptionally professional while helping the users through 24×7 live chat, phone, and tickets. However, many users reported support degradation in recent times. Check our SiteGround Review to know more on SiteGround cons.
Conclusion
I did my best to present you with a comprehensive picture of the two services. As far as my study goes, both WPX and SiteGround are very reliable. Pricing-wise, SiteGround plans are more affordable, but WPX has scored better in almost all the performance tests, as we have seen in this post. When I looked into the important features, both covered almost all the important features.
The staging feature was not available on the StartUp plan in SiteGround, but this limitation can be avoided by selecting any higher pans over the StartUp plan. Further, it is wise not to select the StartUp plan since it comes with limited resources. As far as choosing between the two services is concerned, you have to decide based on what you need the most for your project.