Cloudways vs Hostinger – Introduction
Cloudways stands out as a popular Managed Cloud Hosting platform that offers its services through five cloud hosting providers: DigitalOcean, Linode, Vultr, Amazon Web Service, and Google Cloud. Starting at just $11/month, Cloudways provides unlimited website hosting, advanced security features, automated backups, and more.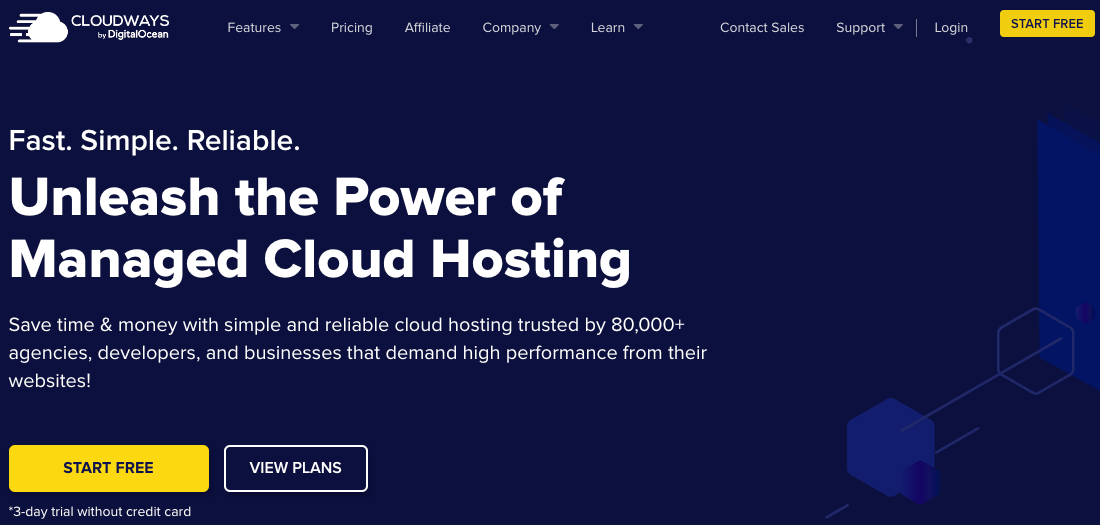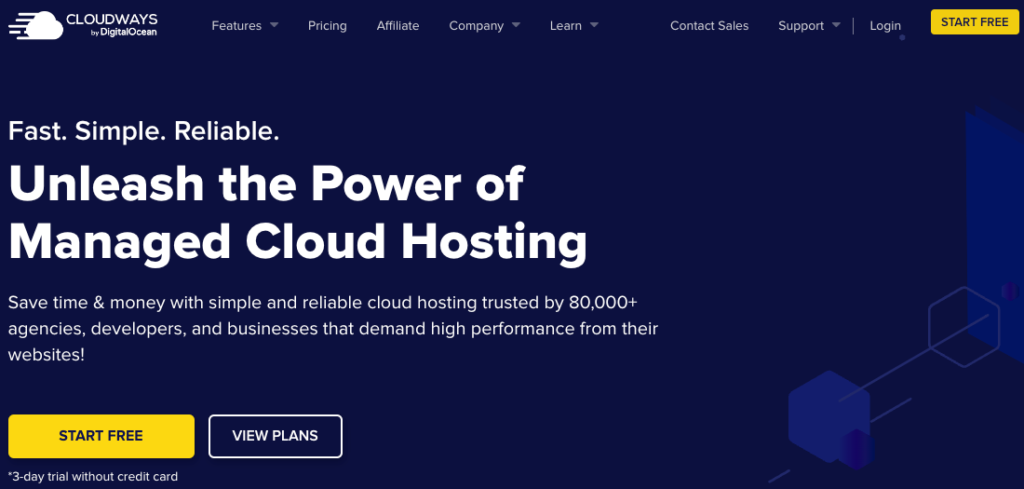 In contrast, Hostinger was established in 2004 as a web hosting provider and has since expanded to offer shared VPS and dedicated server hosting plans.
With a strong emphasis on customer support, Hostinger offers free domain, SSD storage, SSL certificates, and expert assistance across all of its plans.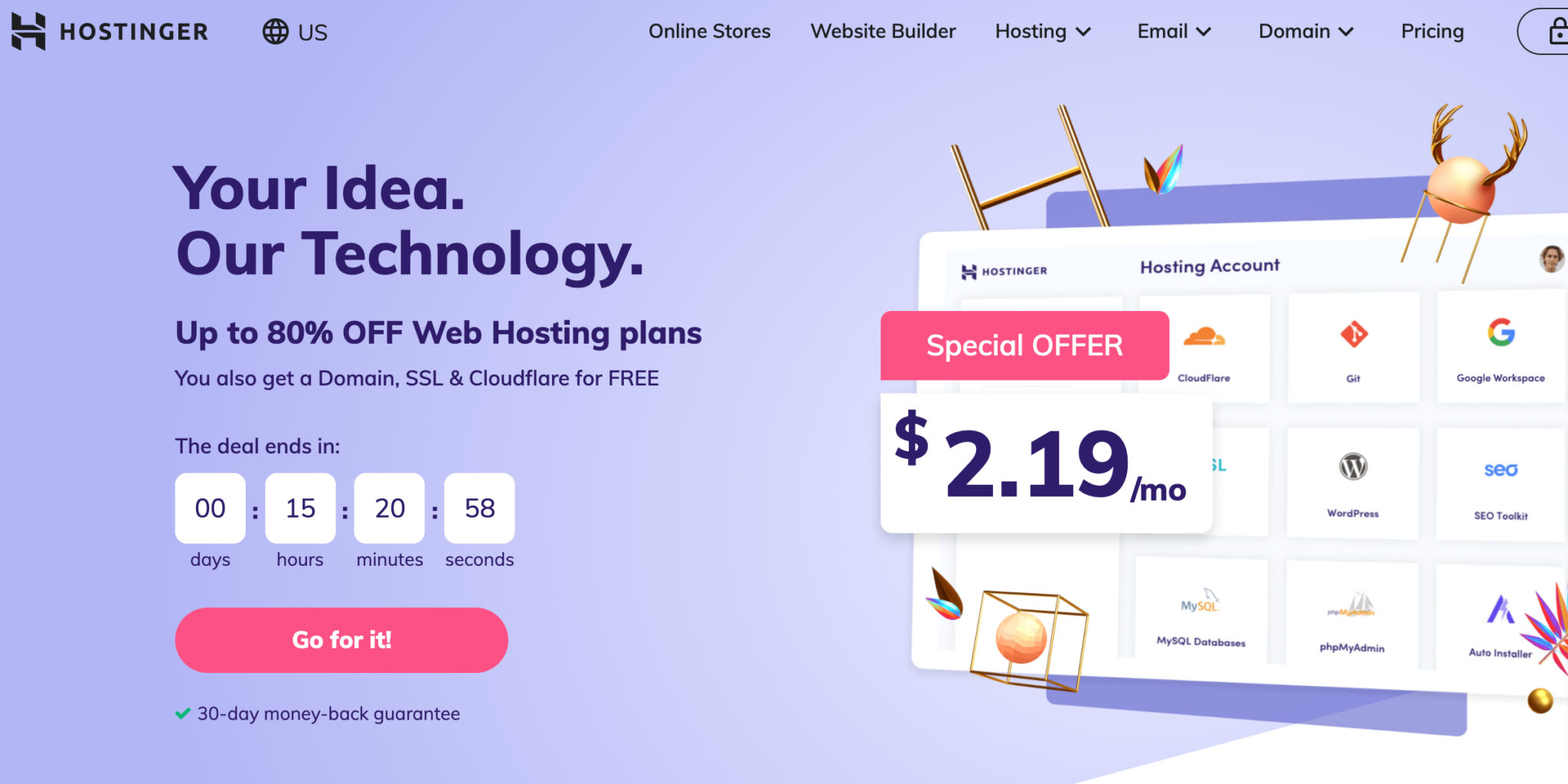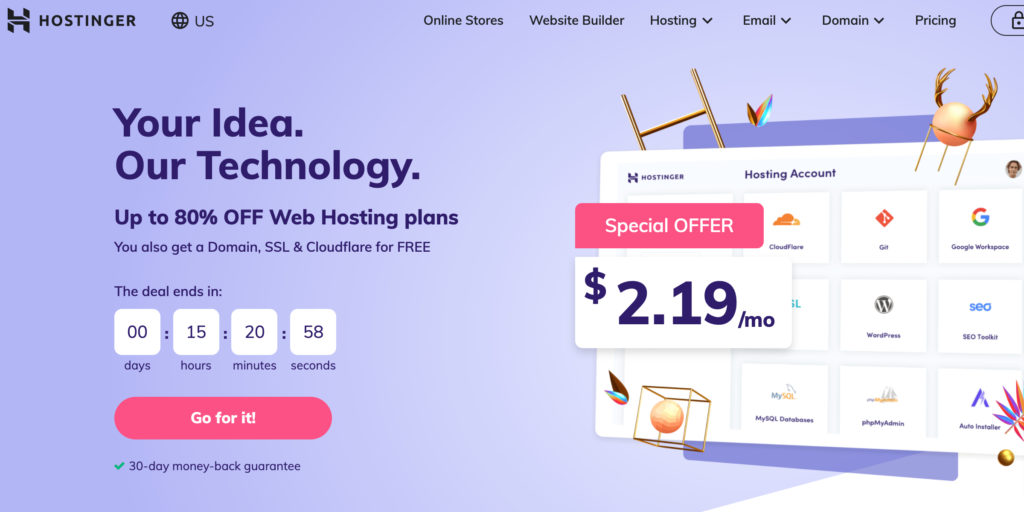 Cloudways vs Hostinger: Pricing
Cloudways provides customers with a vast selection of plans that allow you to choose the best one for your specific project needs.
The plans vary in terms of RAM, core, storage, and bandwidth. The lowest tier plan starts at $10 per month, with additional plans available at the following prices:
DO1GB: $11/month, including 1GB RAM, 1 Core, 25GB storage, and 1TB bandwidth
DO2GB: $24/month, including 2GB RAM, 1 Core, 50GB storage, and 2TB bandwidth
DO4GB: $46/month, including 4GB RAM, 2 Cores, 80GB storage, and 4TB bandwidth
DO8GB: $88/month, including 8GB RAM, 4 Cores, 160GB storage, and 5TB bandwidth
All Cloudways plans come with a variety of features, including 24/7 support, free SSL, CDN add-on, free migration, unlimited application installation, dedicated firewalls, automated backups, staging environment, optimized advanced caches, auto-healing, regular security patching, HTTP/2 enabled servers, SSH and SFTP access, and team management.
Hostinger may not have as many plans as Cloudways, but the Hostinger plans are much affordable. Here are the details of Hostinger's Hosting plans:
Single Shared Hosting: $1.99/month, 1 Website, 50GB SSD Storage, 10,000 monthly visits
Premium Shared Hosting: $2.99/month, 100 Website, 100GB SSD Storage, 25,000 monthly visits
Business Shared Hosting: $3.99/month, 100 Website, 200GB SSD Storage, 100,000 monthly visits
Cloudways vs Hostinger: Performance
1. TTFB
To evaluate the Time to First Byte (TTFB), I set up a test site on both Cloudways and Hostinger hosting platforms.
Analyzing the data collected over the past 12 months, my Cloudways website displayed an average response time of 303ms, while my Hostinger website displayed an average response time of 423ms.
This indicates that Cloudways outperforms Hostinger in terms of server response time.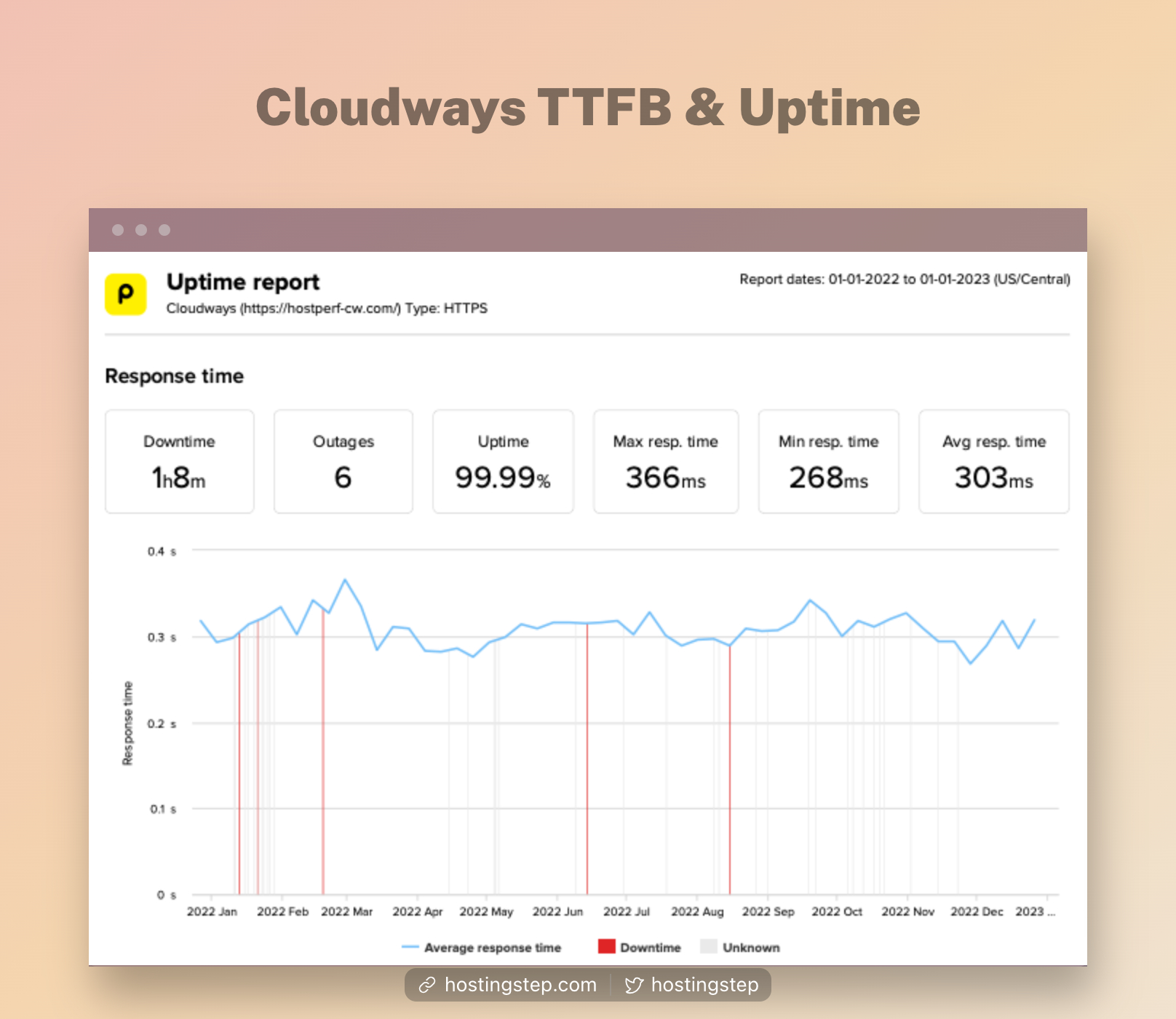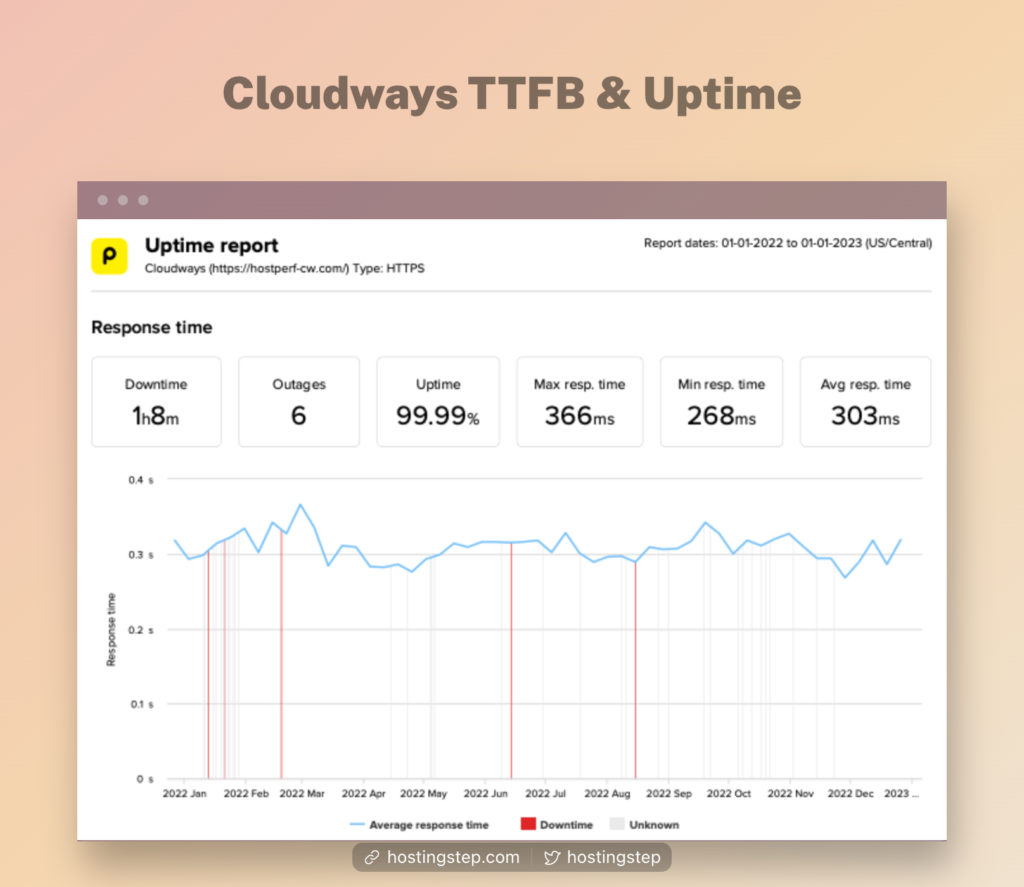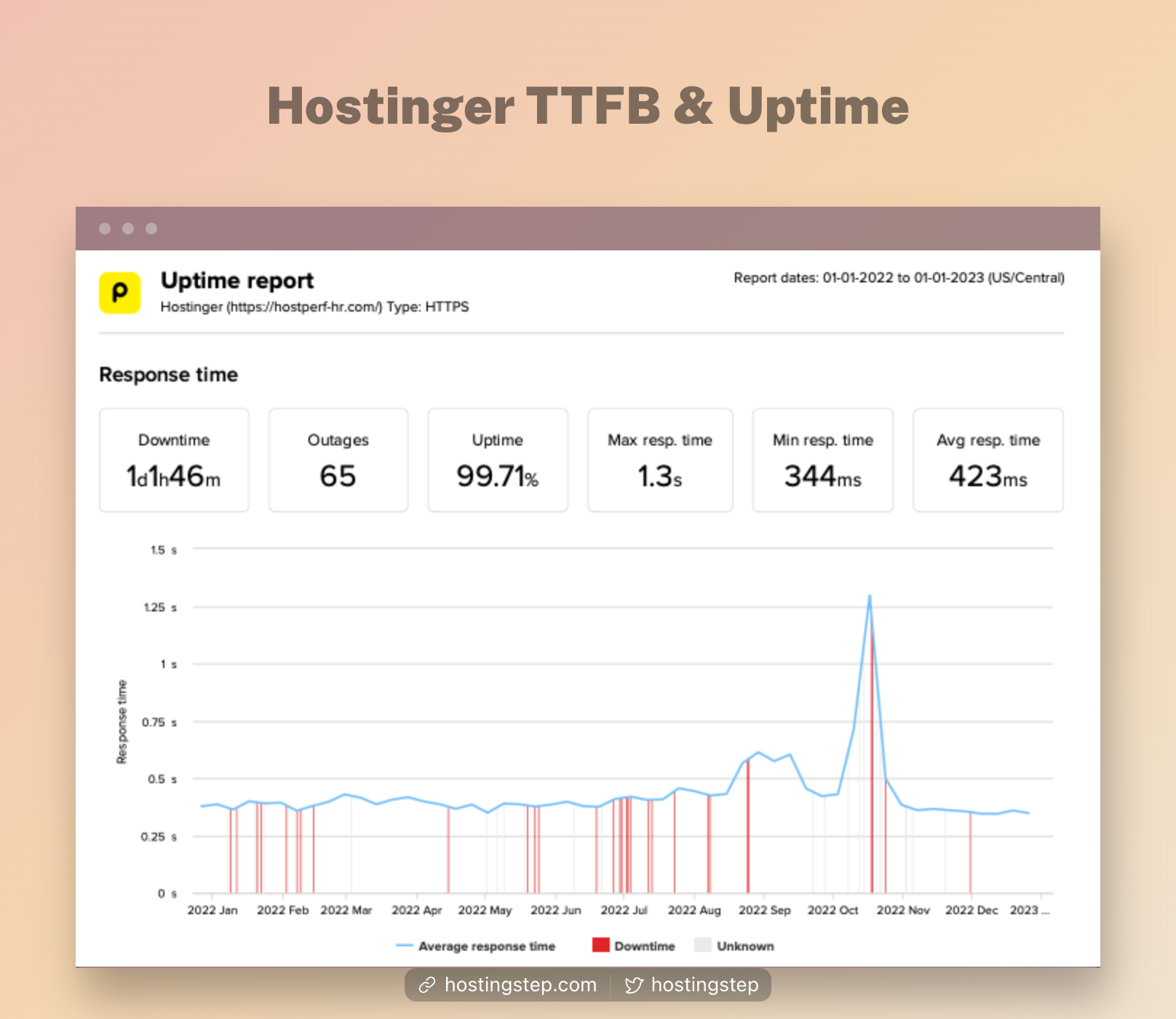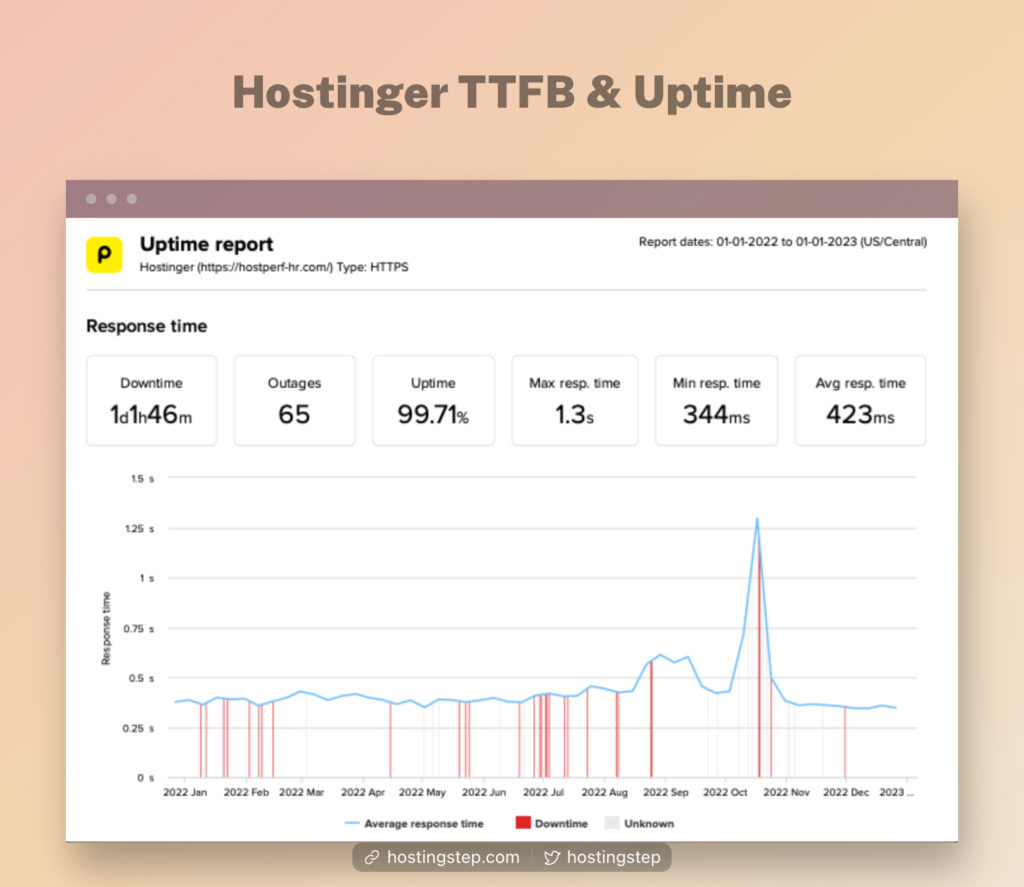 2. Uptime
Reliable uptime is critical to website performance, as poor uptime can have significant consequences. Therefore, it is crucial to assess the uptime of hosting services thoroughly.
To obtain a clear understanding of the uptime reliability of both Cloudways and Hostinger, I conducted uptime tests on my websites hosted on these platforms.
During the testing period, Cloudways demonstrated exceptional uptime of 99.99%, whereas Hostinger experienced considerable downtime and recorded an uptime of only 99.70%.
3. Load Testing
There are various methods available to assess website performance, and load testing is one of the most effective approaches.
To obtain precise performance measurements, I subjected my websites hosted on Cloudways and Hostinger to load testing by simulating 1000 visitors to the sites and measuring the response time.
The results demonstrated that the Cloudways site had an impressive response time of 180ms. In contrast, Hostinger recorded the slowest response time of 6210ms, which is the lowest score we obtained after benchmarking numerous WordPress Hosting companies.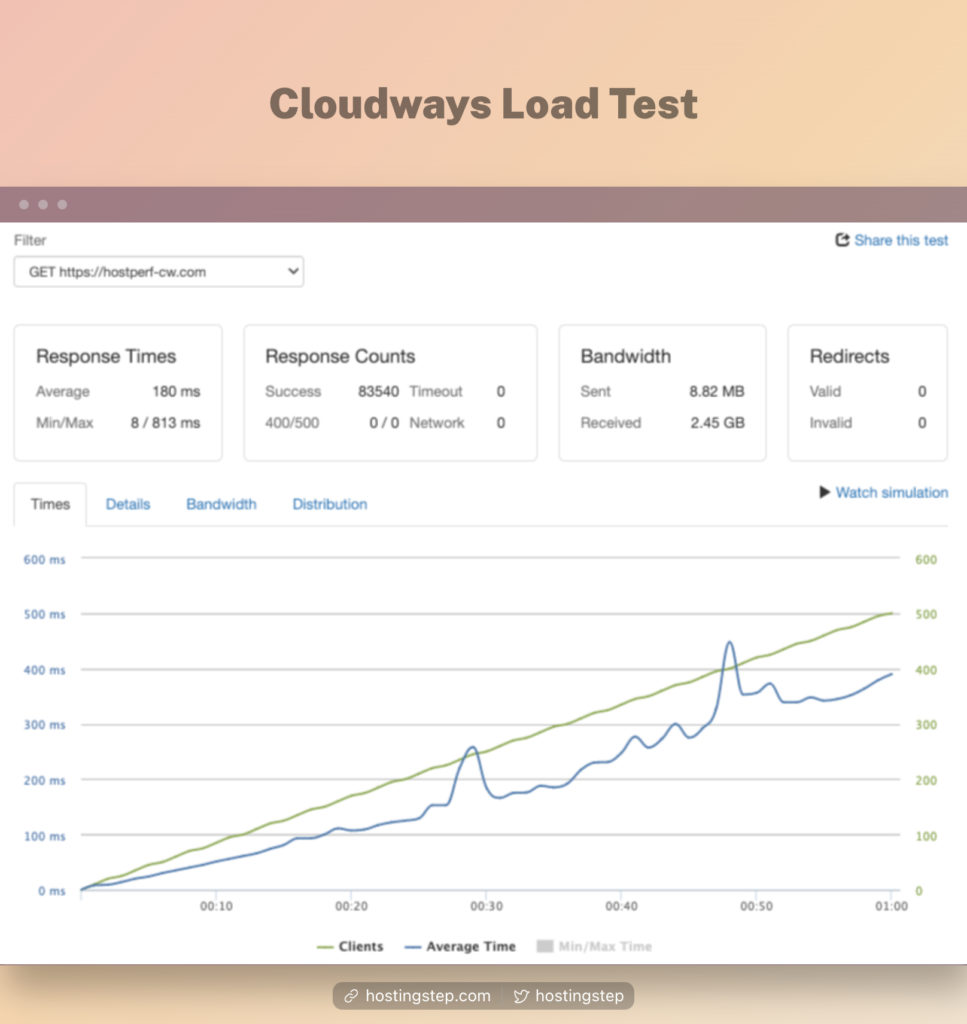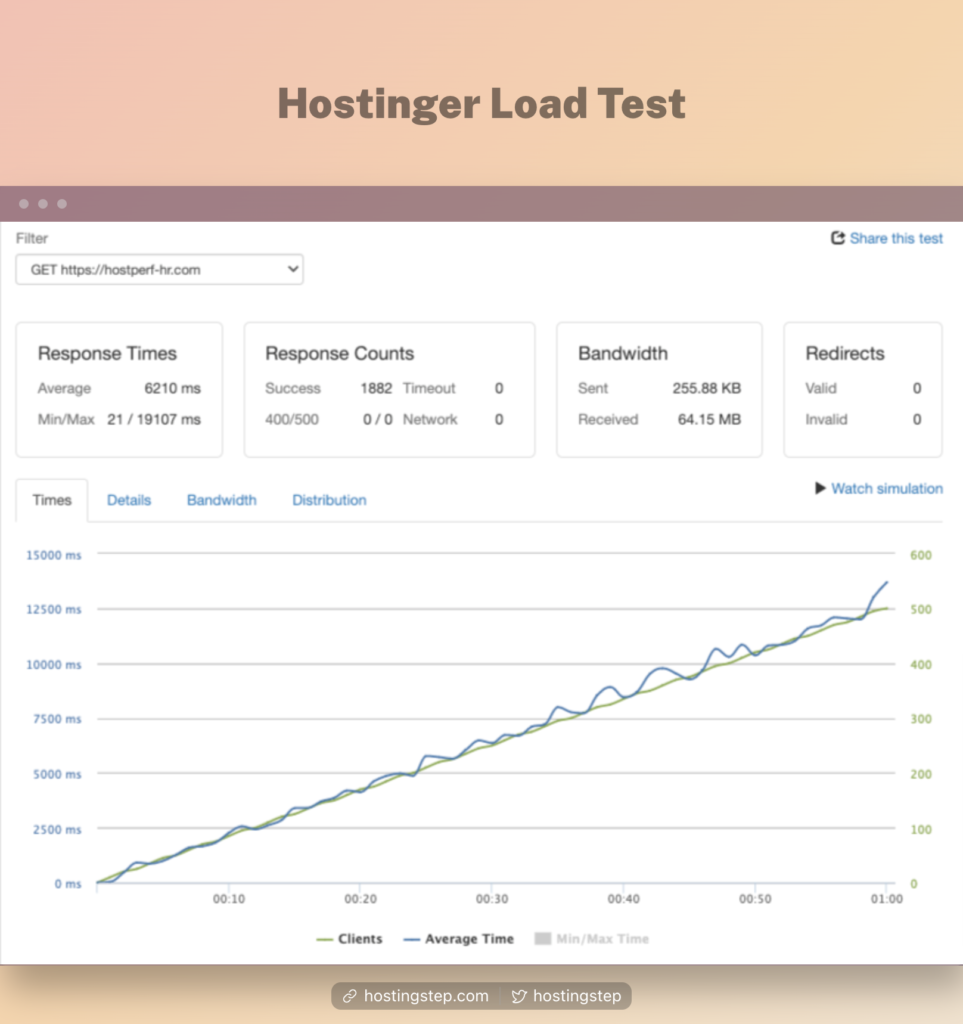 4. Core Web Vitals
Core Web Vitals is Google's new way of getting quality signals to deliver an enhanced user experience on the web.
After I performed the test, I found my Cloudways site with a Largest Contentful Paint of 468ms, a Total Blocking Time of 0ms, and a Cumulative Layout Shift of 0. My Hostinger site recorded a Largest Contentful Paint of 731ms, a Total Blocking Time of 0 ms, and a Cumulative Layout Shift of 0.
Hence, we can see Cloudways has better Core Web Vitals. 

Modified

Original
5. Global TTFB
Google's Core Web Vitals are designed to provide quality signals for improving user experience on the web.
After conducting the test, I discovered that my Cloudways site achieved a Largest Contentful Paint of 468ms, a Total Blocking Time of 0ms, and a Cumulative Layout Shift of 0.
Meanwhile, my Hostinger site gained a Largest Contentful Paint of 731ms, a Total Blocking Time of 0ms, and a Cumulative Layout Shift of 0.
These results indicate that Cloudways outperforms Hostinger in terms of Core Web Vitals.

Modified

Original
Cloudways vs Hostinger: Features
Control Panel
Cloudways provides a custom control panel with many advanced features, along with all the features of cPanel and Plesk. The control panel is easy to navigate, and the interface is neat and organized, making it user-friendly.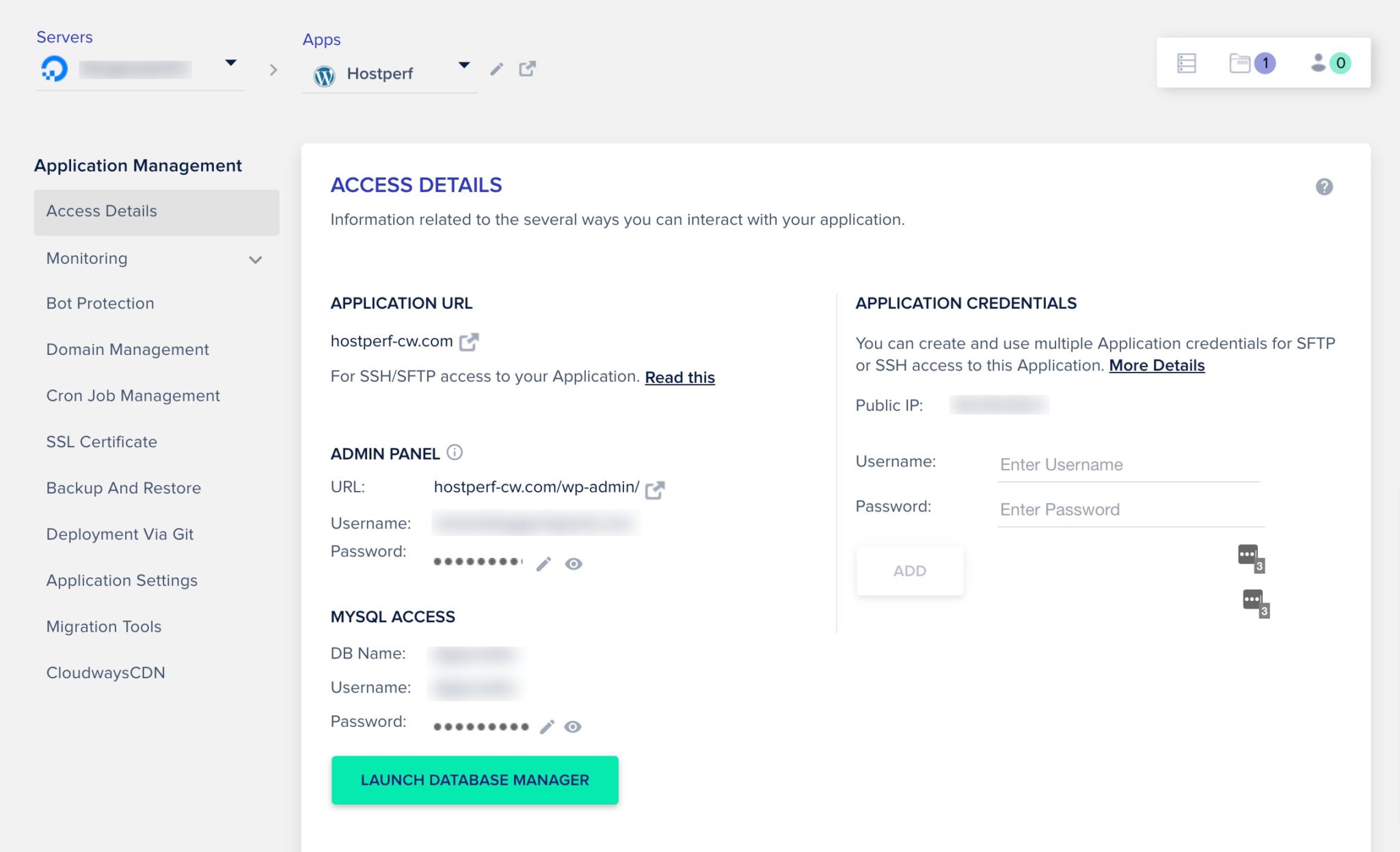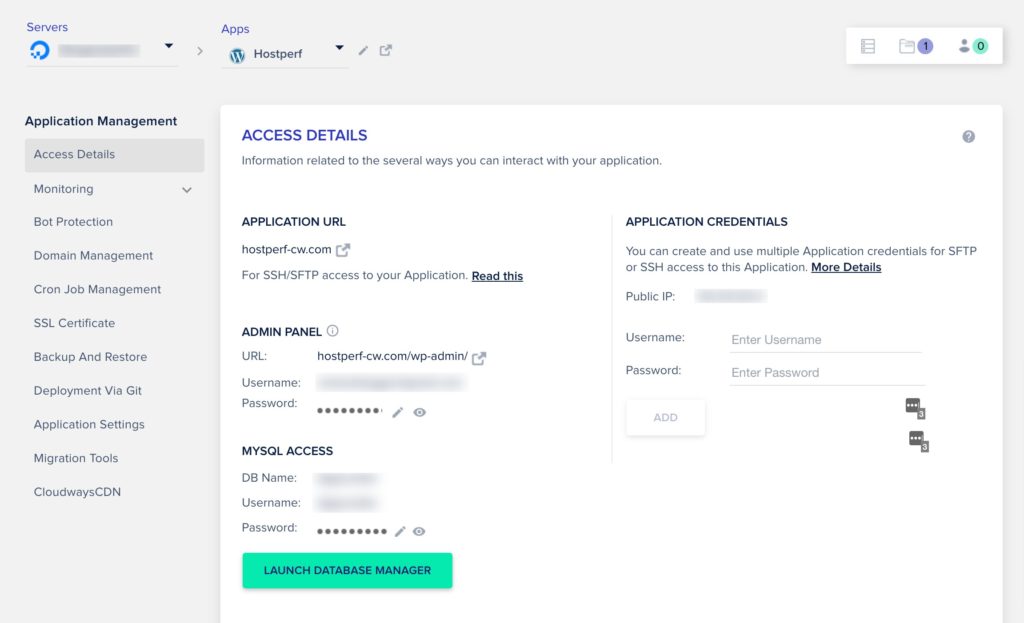 Hostinger, on the other hand, offers a custom hPanel with a less cluttered interface and effortless navigation.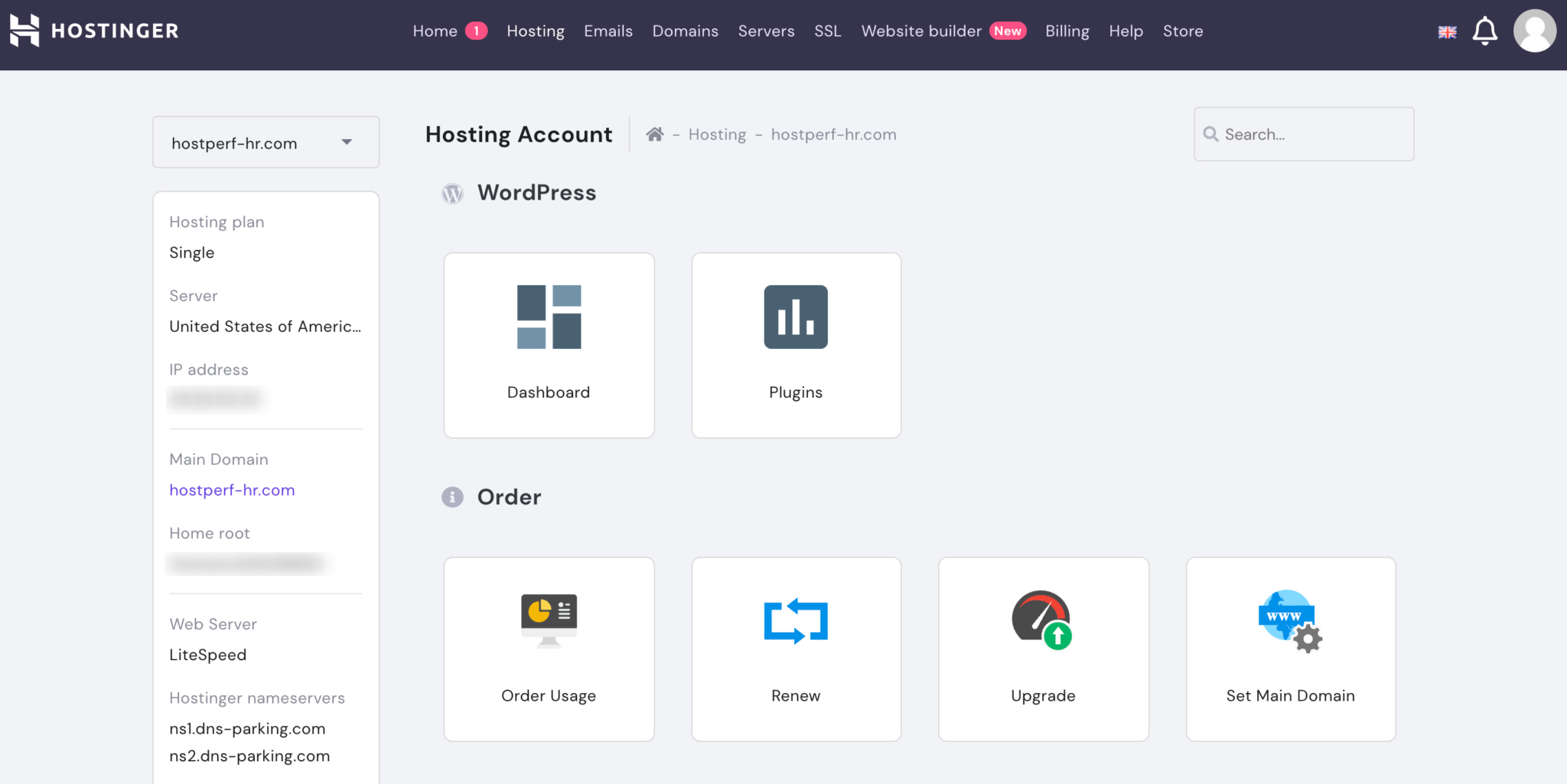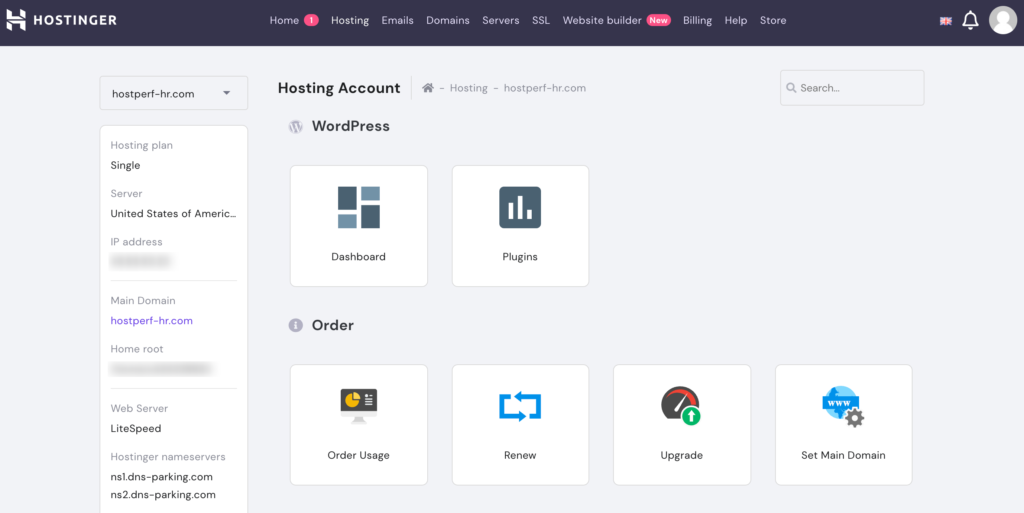 CDN
Cloudways offers its in-built CDN, CloudwaysCDN, powered by Cloudflare Enterprise. Cloudflare has over 275 global server locations, ensuring fast website load times. It is essential to note that CloudwaysCDN comes as an add-on charged at $4.99/domain/site.
In contrast, Hostinger offers Cloudflare CDN for free on all plans. The free Cloudflare provided by Hostinger lacks advanced features and can sometimes slow down your site.
Considering these factors, CloudwaysCDN emerges as the winner, offering advanced features and superior performance.
Backups
Daily automated backups feature is increasingly getting essential these days. Cloudways doesn't offer this feature for free and charges $0.33 per GB for backup. Cloudways backup system stores your data in an external storage network. In case you ever need extra storage, you will have to buy for an additional charge.
Hostinger offers daily backups only on the Business Web Hosting plan and offers only weekly backups on the lower plans. 
Data Center Locations
Cloudways has partnerships with five cloud platforms, which provide a vast global network with over 65 data center locations worldwide. This enables customers to choose their desired data center location to target their audience effectively.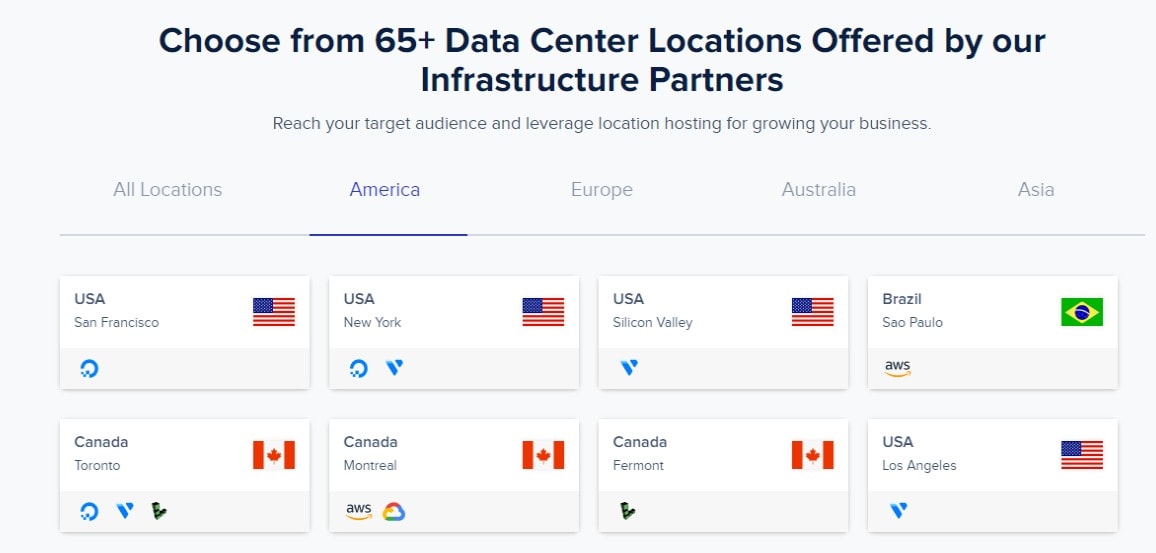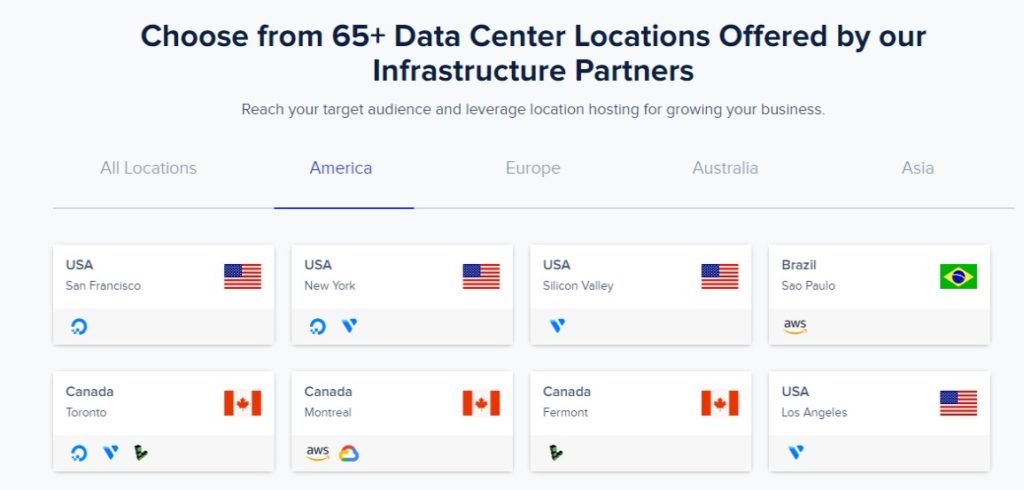 Hostinger has only 7 data center locations across the USA, Europe, and Asia. Therefore, if you opt for Hostinger over Cloudways, ensuring that it has the data center location you require for your project is crucial.
Security
Regarding security, Cloudways has extremely reliable security in place, characterized by dedicated firewalls, Let's Encrypt SSL, IP Whitelisting, Regular Security Patching, Two-Factor Authentication, Bot Protection against DDoS, and brute force.
Security in Hostinger is server-based security comprising Apache mod_security, Suhosin PHP hardening, PHP open_basedir protection, etc.
Cloudways vs Hostinger: Support
Cloudways has one of the industry's most dedicated customer support teams, and their team has done an exceptional job over the years assisting customers through 24×7 live chat and tickets.
Hostinger also provides decent customer support, with knowledgeable and friendly executives available 24×7 to assist with queries and issues through live chat and email.
Conclusion
After carefully comparing Cloudways and Hostinger, it is evident that Cloudways outperforms Hostinger in terms of uptime, load testing, Core Web Vitals, CDN, backups, data center locations, and customer support.
Although Hostinger may be cheaper, its uptime performance is subpar, making it unsuitable for real business websites. Therefore, if you are choosing between Cloudways and Hostinger, Cloudways should be your preferred choice.