Cloudways Vs Hostinger 2022 – Which Host is Best?
Cloudways vs Hostinger
Cloudways is one of the popular managed cloud hosting services with great reliability and flexibility. The platform has the best-managed cloud hosting solutions for all types of businesses. Further, the service comes with advanced features and excellent support. My Cloudways Review will also serve as an additional resource to learn more things about the company.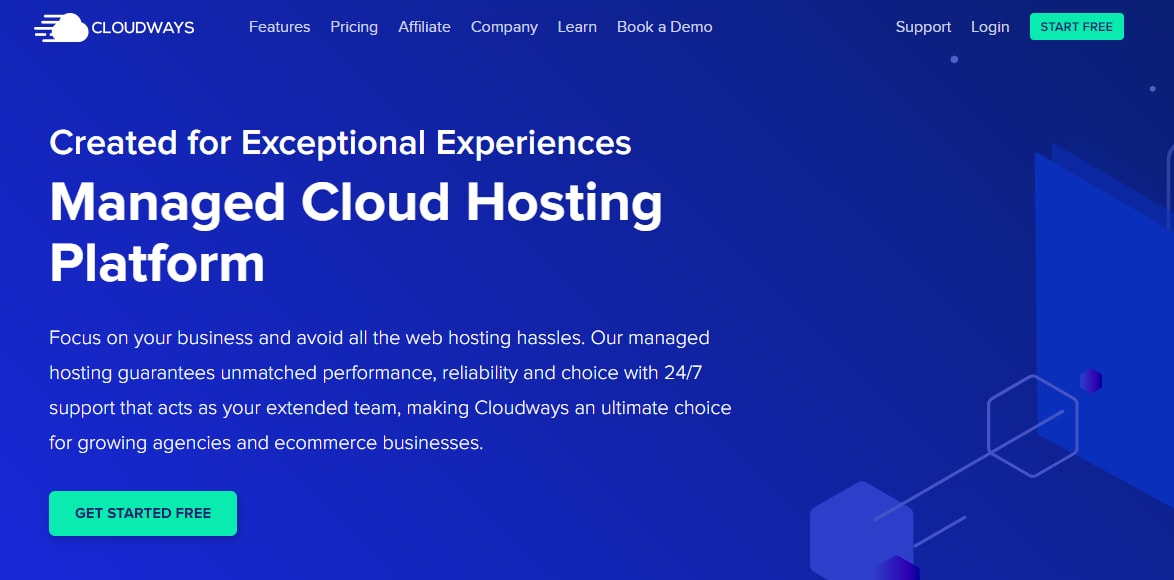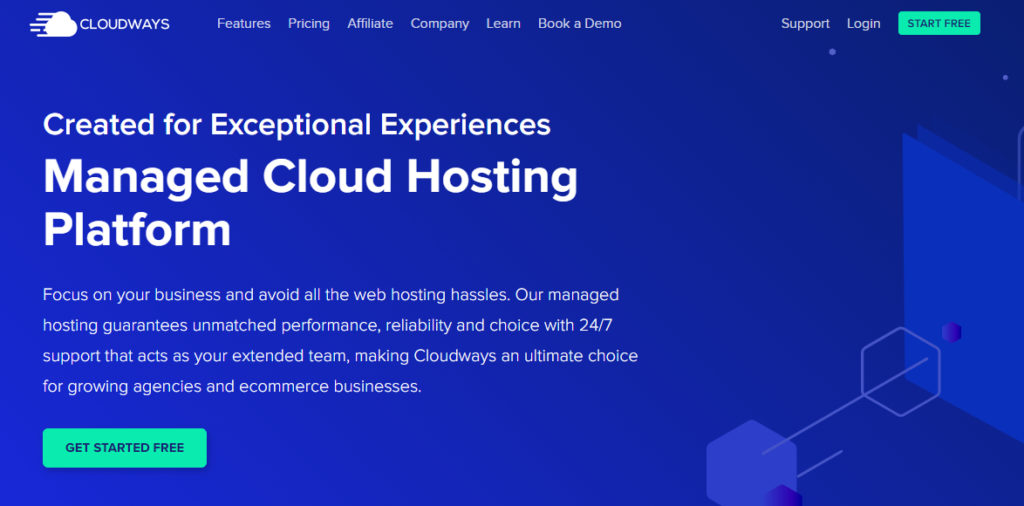 Hostinger started in 2004 and is one of the cheapest yet reliable hosting providers with good features. Hostinger had a great journey so far with a good track record, and the company deals with shared, cloud, and WordPress hosting. Read our Hostinger Review to learn more about the company.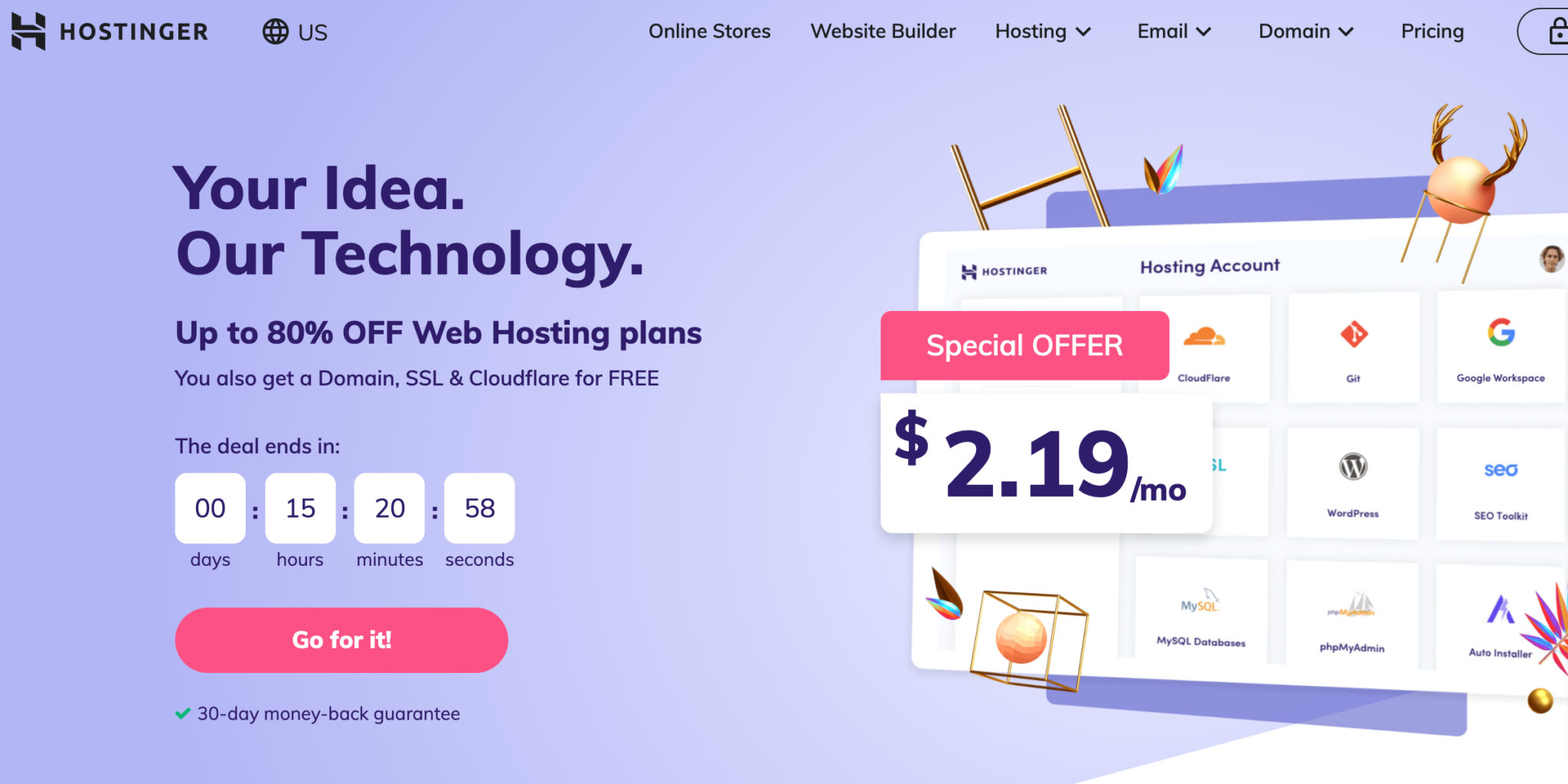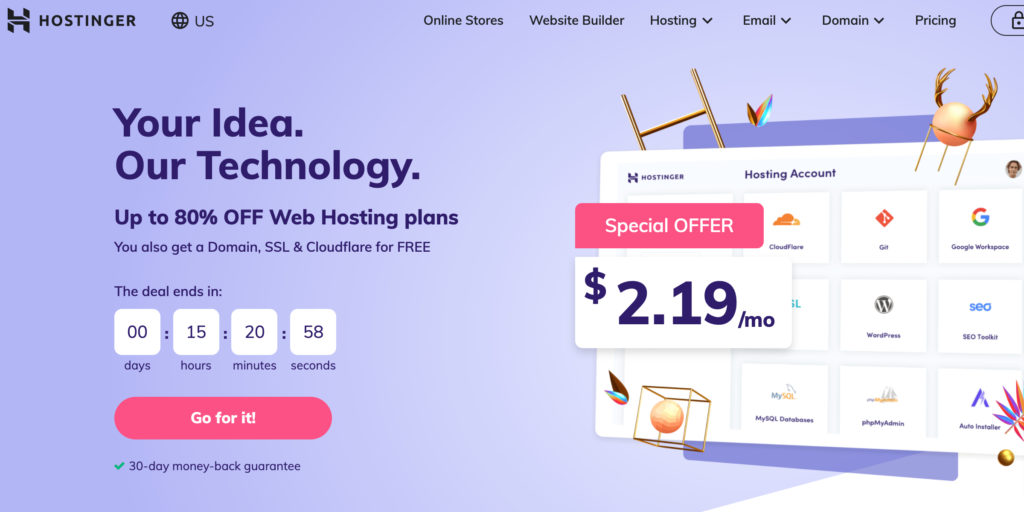 I have closely studied the various aspects of these two services, spending some hours, and performed several tests before writing this post. Once you go through this post, you shouldn't find it difficult to choose between these two services. Let's jump in.
Cloudways vs Hostinger: Pricing
Cloudways offers customers a wide range of plans to choose from, and you can easily find the best plan for your project with so many plans to choose from. The plans differ in terms of RAM, Core, Storage, and Bandwidth. The lowest tier plan starts at $10 per month, and here are more plan details:
DO1GB: $10 per month, 1GB RAM, 1Core, 25GB Storage, 1TB Bandwidth
DO2GB: $22 per month, 2GB RAM, 1Core, 50GB Storage, 2TB Bandwidth
DO4GB: $42 per month, 4GB RAM, 2Core, 80GB Storage, 4TB Bandwidth
DO8GB: $80 per month, 8GB RAM, 4Core, 160GB Storage, 5TB Bandwidth
DO16GB: $135 per month, 16GB RAM, 6Core, 320GB Storage, 6TB Bandwidth
DO32GB: $230 per month, 32GB RAM, 8Core, 640GB Storage, 7TB Bandwidth
All plans come with the following features:
24/7/365 Support
Free SSL
CDN Add-on
Free Migration
Unlimited Application Installation
Dedicated Firewalls
24/7 Real-time Monitoring
Automated Backups
Staging Environment
Optimized With Advanced Caches
Auto Healing
Regular Security Patching
HTTP/2 Enabled Servers
SSH and SFTP Access
Team Management
Hostinger may not have as many plans as Cloudways, but the Hostinger plans are much affordable. Besides, the plans come with good features as well. The provider has 3 plans based on the number of sites, SSD Storage, and monthly visits, with the lowest tier plan priced at $0.99 per month. Here are the details of all the plans:
Single Shared Hosting: $0.99 per month, 1 Website, 10GB SSD Storage, 10,000 monthly visits
Premium Shared Hosting: $1.99 per month, 100 Website, 20GB SSD Storage, 25,000 monthly visits
Business Shared Hosting: $3.99 per month, 100 Website, 100GB SSD Storage, 100,000 monthly visits
All the plans come with these features in common:
Managed WordPress with auto core and plugin updates
WordPress Acceleration with server-level caching
30 Days Money Back Guarantee
Git access
Free SSL
Cloudways vs Hostinger: Data Center Locations
When it comes to data center locations, Cloudways has tie-ups with 5 cloud platforms which eventually offers a huge global network. The provider has more than 65 data center locations across the world. With this, customers can easily find their desired data center location to reach their target audience with their website.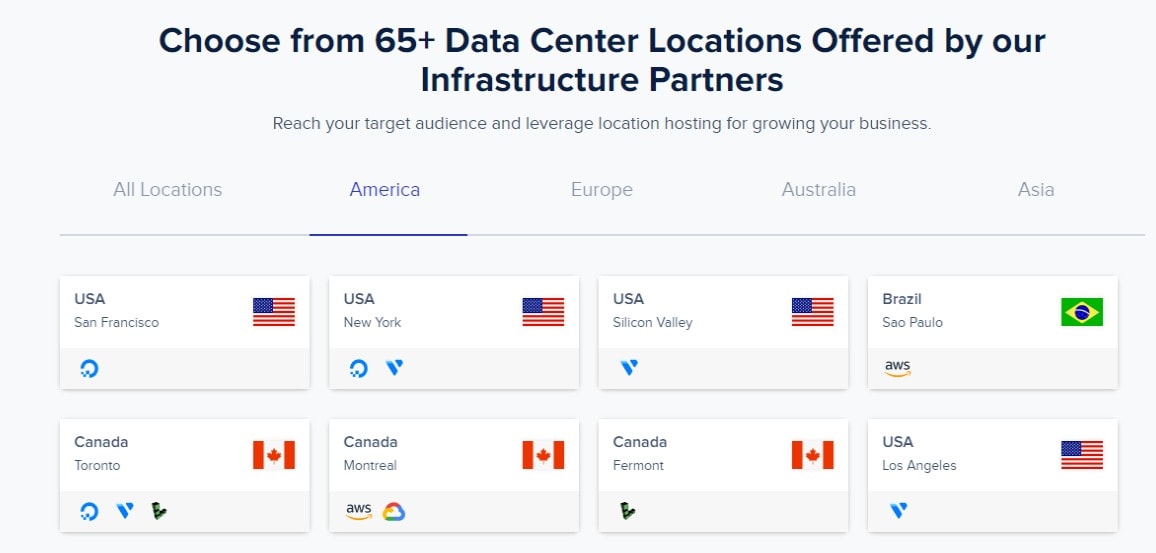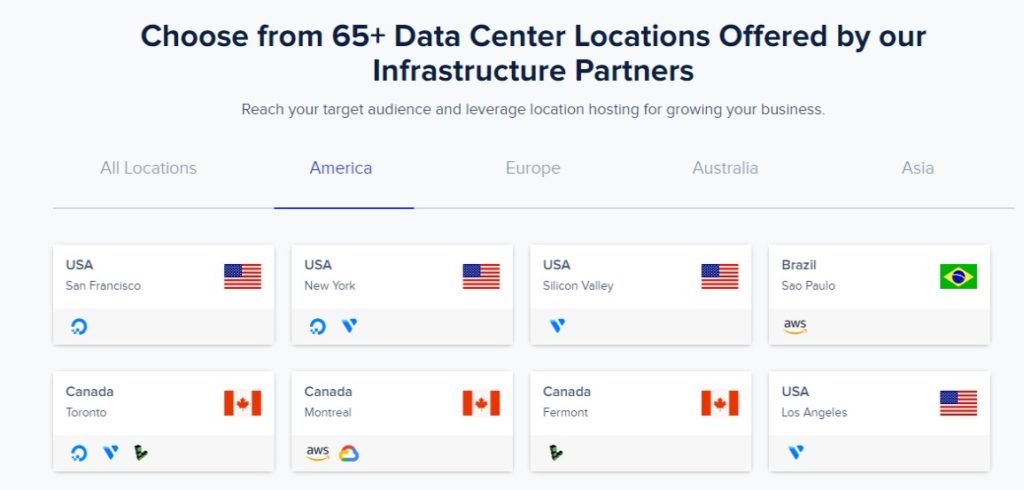 Hostinger doesn't have so many locations and has 7 data center locations across the USA, Europe, and Asia. Hence, if you make up your mind to choose Hostinger over Cloudways, you must first check if it has the data center location you need for your project.
ChemiCloud vs Hostinger: Performance
1. Server Response Time
Performance plays a significant role these days and has its direct impact on rankings. This is why we have to test this factor meticulously for both services. Measuring the server response time is one of the most important tests to evaluate the performance of a service.
When I tested the server response time of my Cloudways and Hostinger sites, I found my Cloudways site with an average response time of 309 ms and my Hostinger site with an average response time of 659 ms. You can see that Cloudways has a leading edge over Hostinger in terms of server response time. However, Hostinger's response time wasn't bad either, even though it wasn't as good as Cloudways.
If we look into the factors that are helping Cloudways in maintaining a good response time, the provider uses optimized Stack, Built-in CDN, Auto-Healing Servers, and PHP 7.3 Ready Servers while Bluehost uses CDN, SSD Storage, and resource protection. As far as Hostinger's speed-optimized features go, Hostinger uses LiteSpeed web servers and has the advantage of event-driven architecture, advanced-cache engine, HTTP/2, and QUIC support.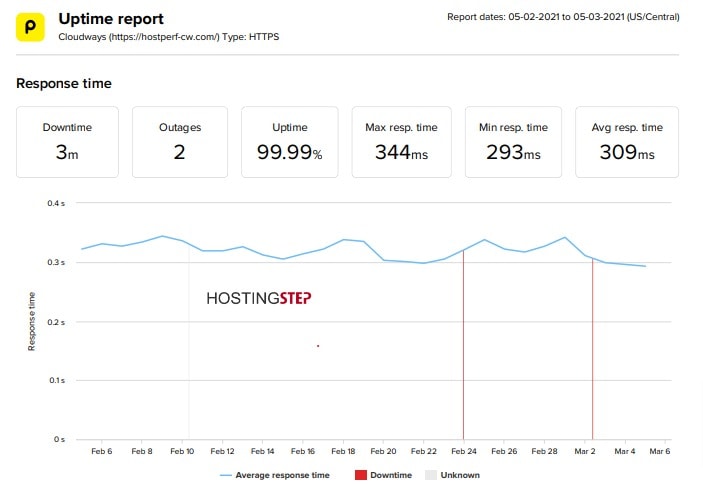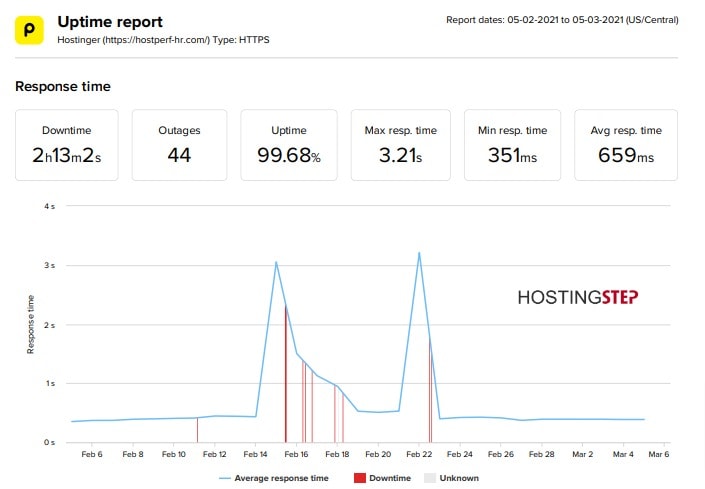 2. Uptime
Uptime is another important aspect of performance, and we are pretty much aware of the impact of a bad uptime on websites. The uptime of hosting services needs to be checked carefully. I tested the uptime of my Cloudways and my Hostinger sites over 6 months to have a clear picture of their uptime reliability.
While Cloudways had a great uptime of 99.99%, Hostinger faced a lot of downtime and recorded 99.68% uptime in the same period.
3. Load Testing
There are many more aspects to performance and many other ways to test it. Load testing happens to be a very effective test to measure accurate performance, and it comprises 3 types of testing.
Clients per test (1000 clients in 1 minute)
Maintain Client Load (500 clients in 1 minute)
Maintain Client Load (1000 clients in 1 minute)
The 'Maintain Client Load (1000 clients in 1 minute)' test is the most important test among these 3 tests; however, it is impossible to perform it on shared hosting since it can't handle the load of the test. Besides, it doesn't work on some managed hosting services.
As I performed the load testing, my Cloudways site recorded a response time of 10 ms in Clients Per Test, 16 ms in 500 Clients in 1 Minute Test, and 268 ms in 1000 Clients in 1 Minute test. However, load testing on my Hostinger site has failed, which could be due to low server resources or Hostinger deliberately blocking load testing.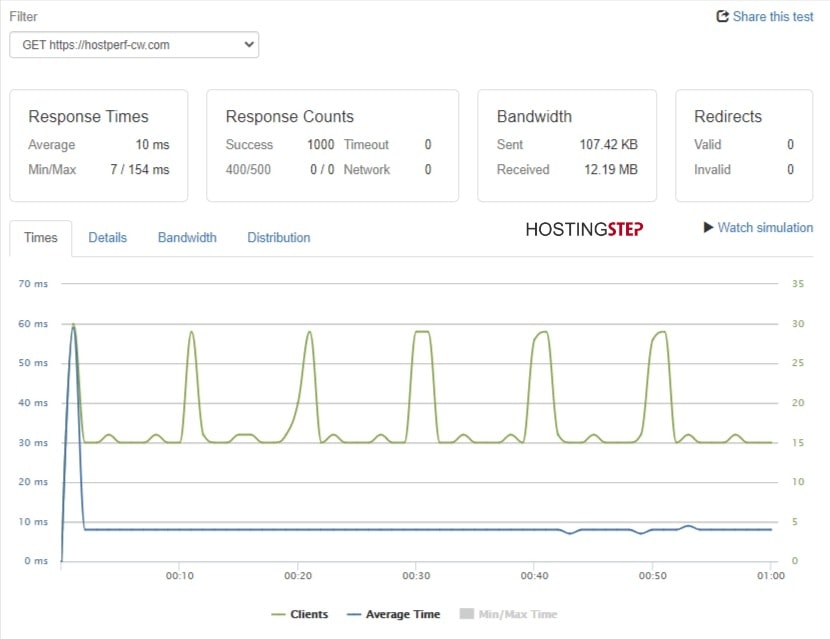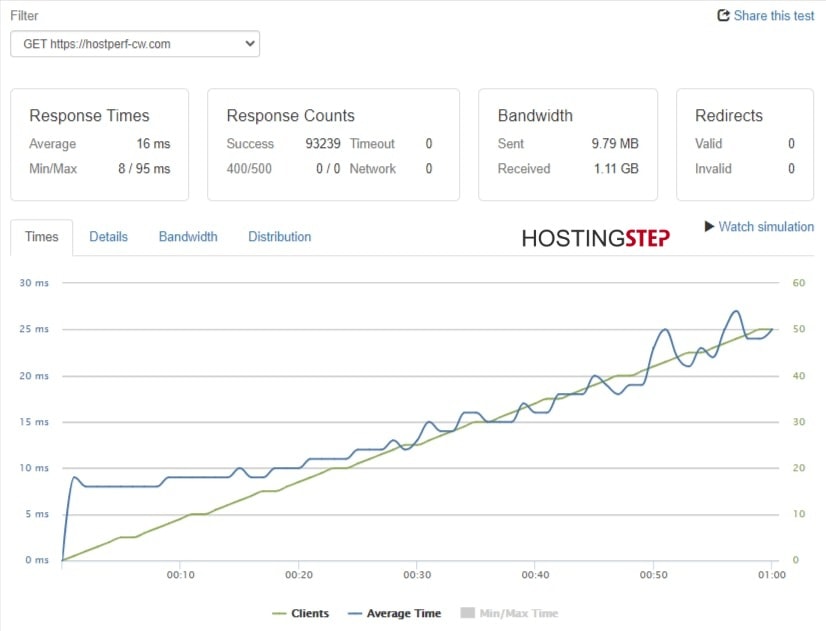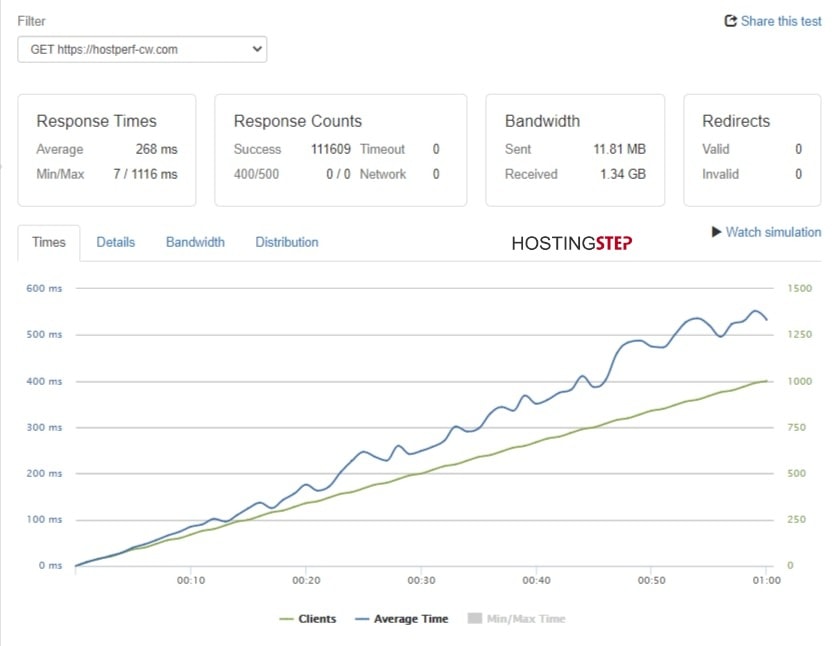 4. Core Web Vitals
Core Web Vitals is Google's new way of getting quality signals to deliver an enhanced user experience on the web. This parameter is going to have immense importance in ranking from May 2021 onward.
After I performed the test, I found my Cloudways site with a Largest Contentful Paint of 2.6s, a Total Blocking Time of 0.583 s, and a Cumulative Layout Shift of 0. My Hostinger site recorded a Largest Contentful Paint of 0.701 s, a Total Blocking Time of 0 ms, and a Cumulative Layout Shift of 0. Hence, we can see Hostinger has better Core Web Vitals.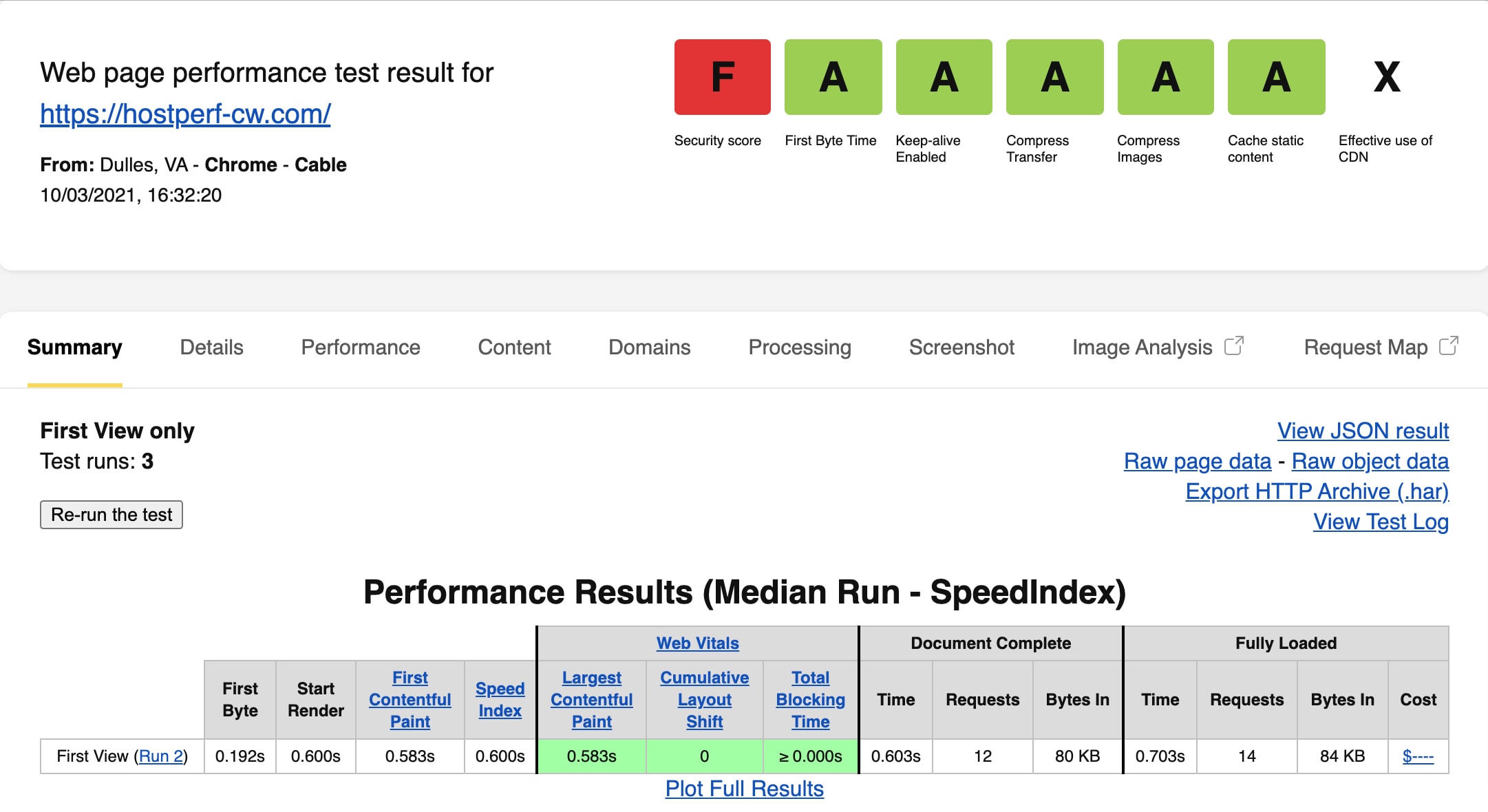 Modified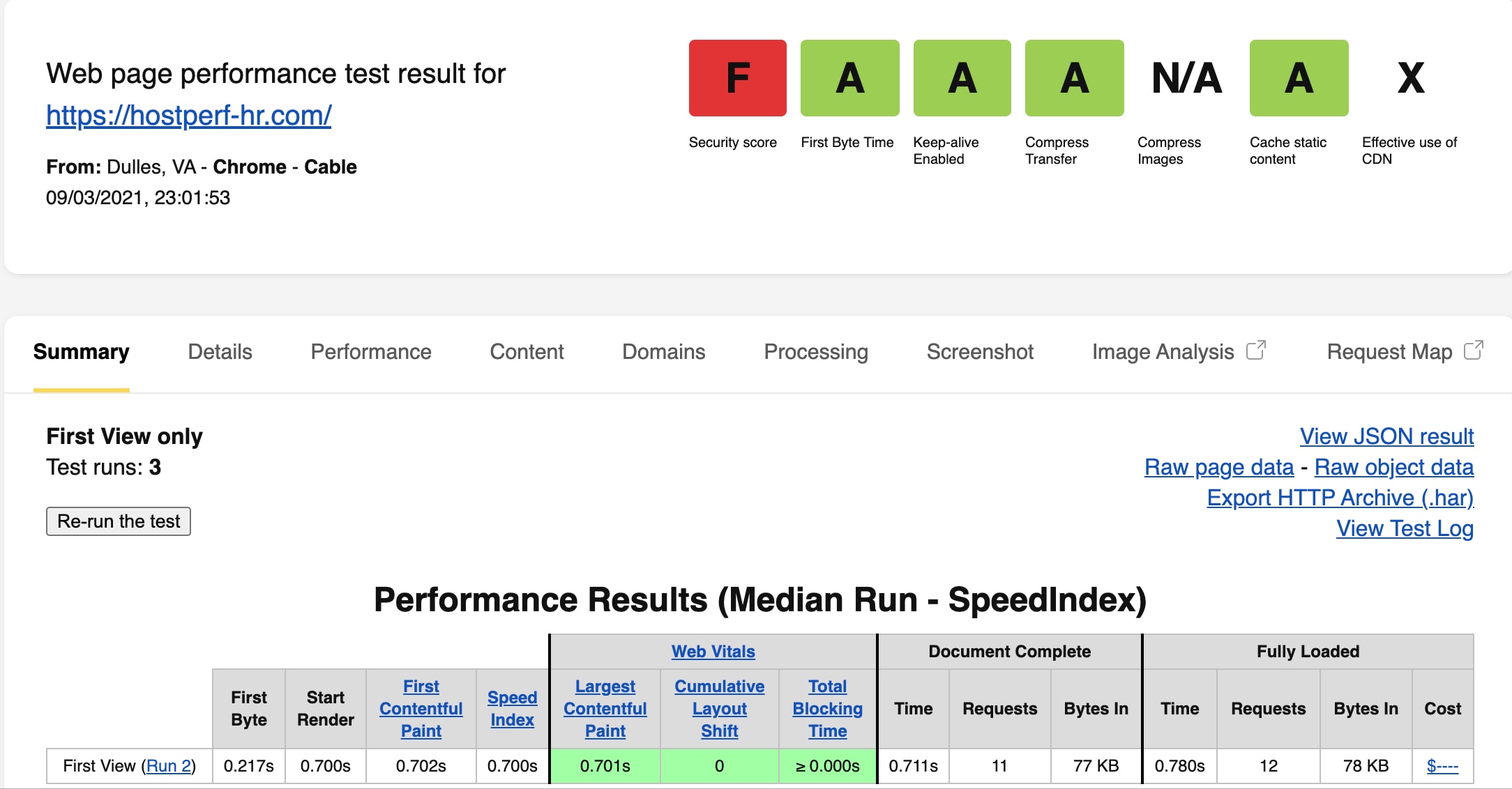 Original
5. Global TTFB
Finding the Global TTFB of a service is another excellent way of measuring performance, and the test involves pinging a site from different global locations. I have used 10 global locations for the test purpose.
As I performed the test, my Cloudways site had good TTFB in Dallas, New York, Frankfurt, Amsterdam, and London. My Hostinger site had a decent Global TTFB in Frankfurt, Amsterdam, London, New York, Dallas, and San Francisco. However, Cloudways had slightly better Global TTFB than Hostinger.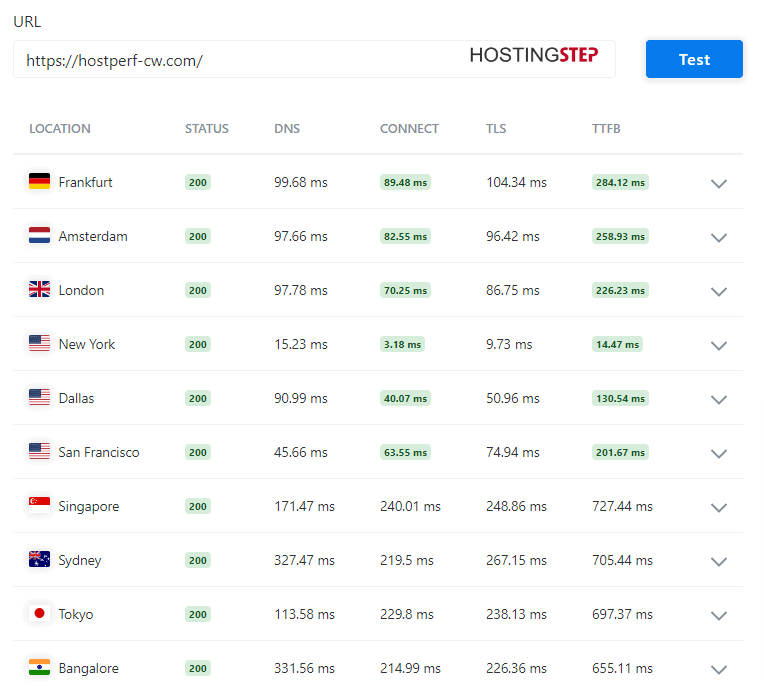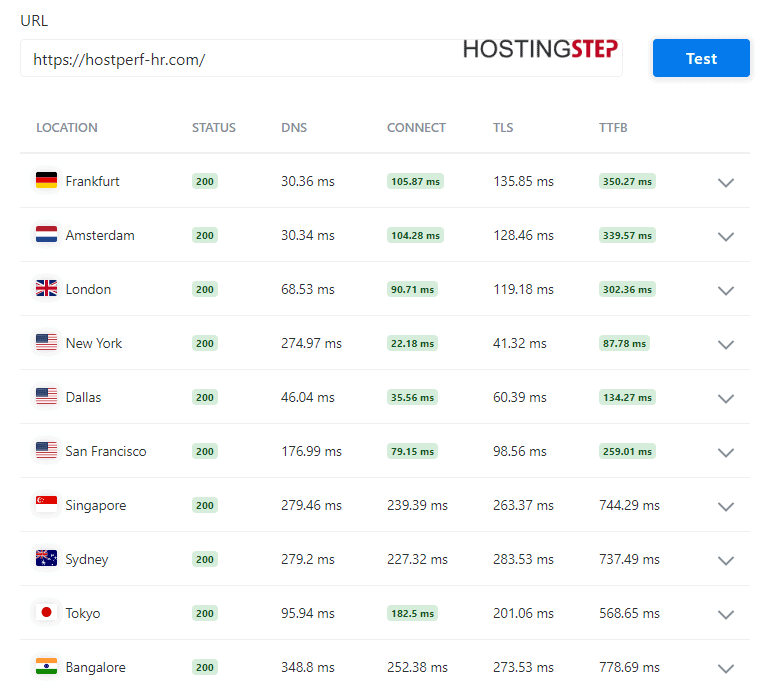 Cloudways vs Hostinger: Features
Control Panel
Cloudways comes with a custom control panel with many advanced features plus all the features of cPanel and Plesk included. It should not take one too long to get the hang of the control panel, and most importantly, the interface is pretty neat and clean.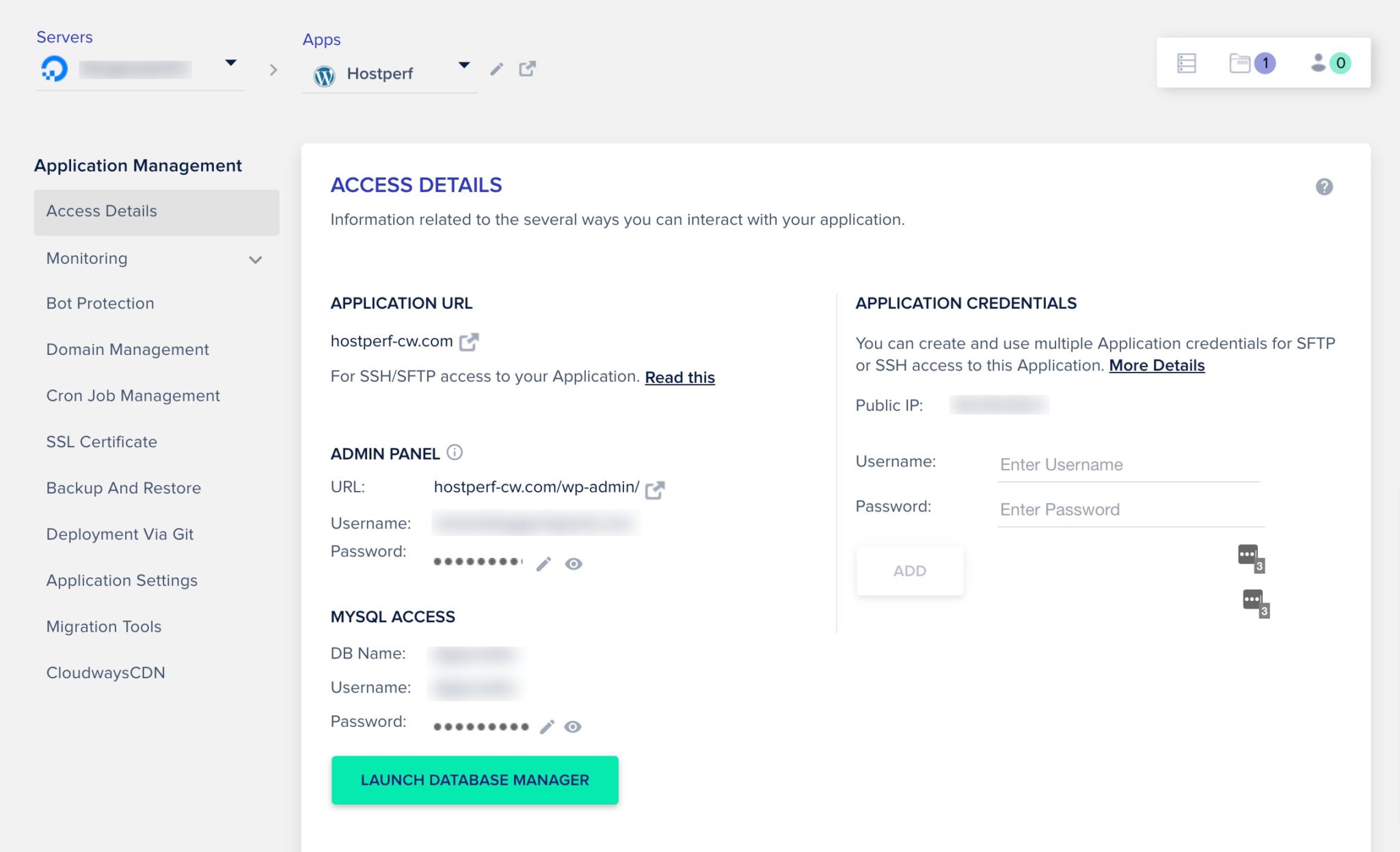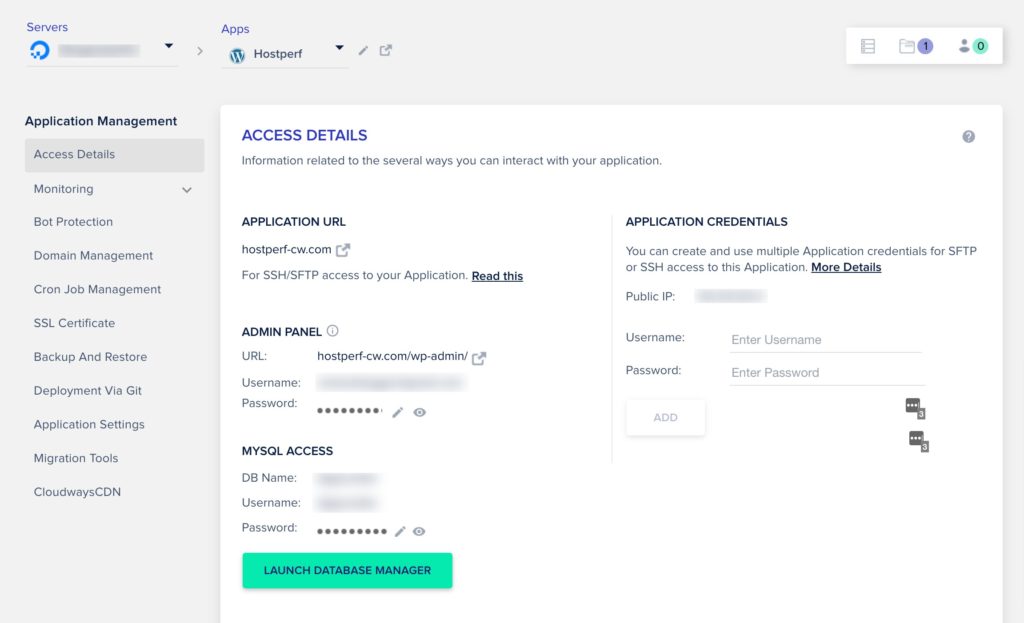 Hostinger, on the other hand, comes with a custom cPanel with a less cluttered interface and easy navigation. All the options are pretty straightforward, and you can get the hang of it in just a few minutes. The control panel also has an automatic caching toggle option for server-level caching.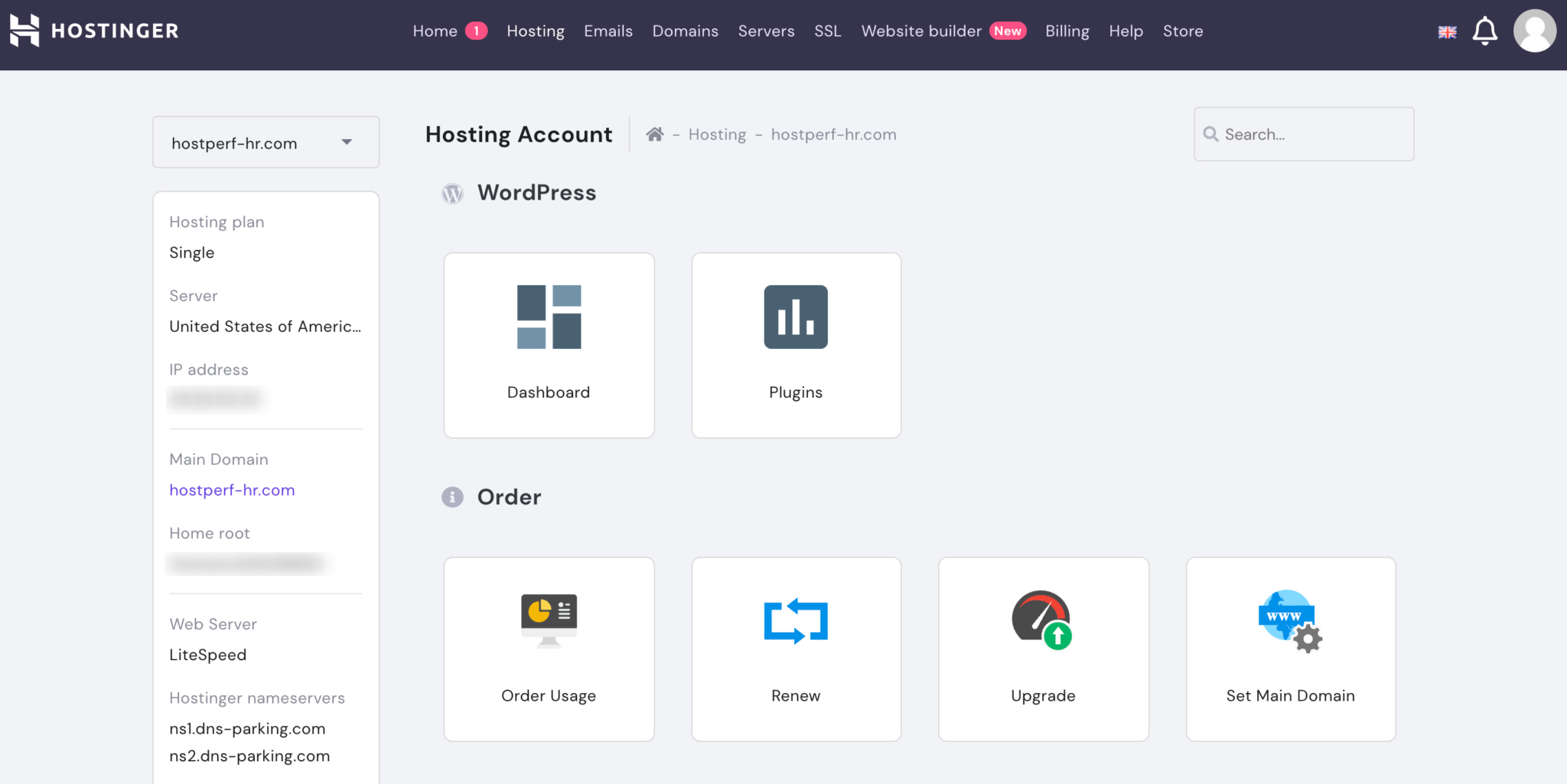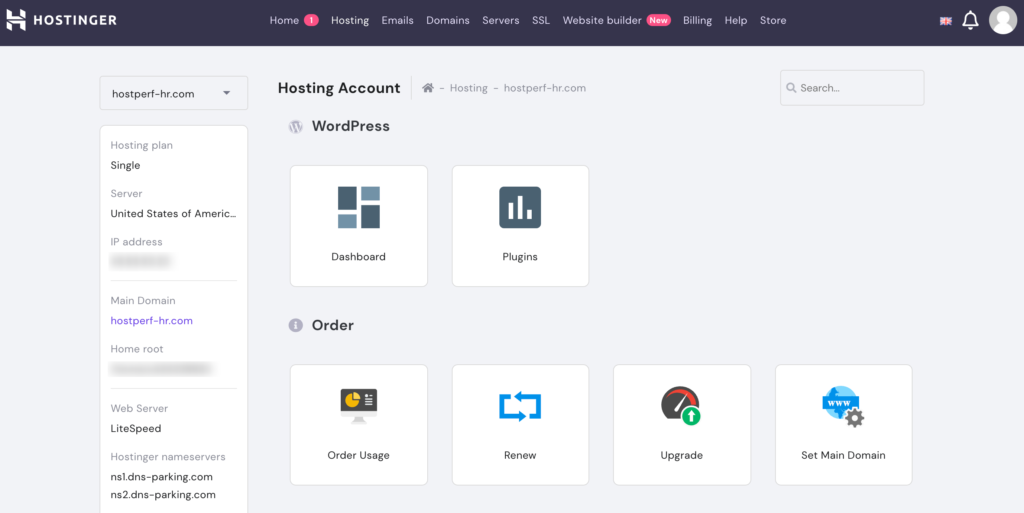 However, I found the Hostinger control panel comparatively better and easier to use than the Cloudways control panel.
CDN
Cloudways has its in-built CDN, which is best known as the CloudwaysCDN powered by StackPath. The CDN helps your website load at a blazing fast speed to your target audience. However, it is important to bear in mind that the provider charges $1 per 25GB of bandwidth for one site.
Hostinger offers Cloudflare CDN on all plans for free to improve content delivery speed, making the most out of Cloudflare's reverse proxy technology and a huge network of global locations.
Backups
Daily automated backups feature is increasingly getting essential these days. Cloudways doesn't offer this feature for free and charges $0.33 per GB for backup. Cloudways backup system stores your data in an external storage network. In case you ever need extra storage, you will have to buy for an additional charge. Hostinger offers daily backups only on the Business Web Hosting plan and offers only weekly backups on the lower plans.
Staging sites
Cloudways provides customers with unlimited staging areas and URLs on all plans. Using this feature, you can effortlessly create a copy of your live site to test various code or plugin modifications and push the final changes to the live site. Cloudways is ranked among those services that come with the best staging feature.
However, Hostinger doesn't have staging on any of its plans. The only way to create a staging site with Hostinger would be by creating a subdomain and manually uploading the website files and database to a subdomain that can be pretty time-consuming.
Security
As far as security goes, Cloudways has extremely reliable security in place, characterized by dedicated firewalls, Let's Encrypt SSL, IP Whitelisting, Regular Security Patching, Two-Factor Authentication, Bot Protection against DDoS, and brute force.
Security in Hostinger is server-based security comprising Apache mod_security, Suhosin PHP hardening, PHP open_basedir protection, etc. Besides, Hostinger has maintained a good track record in terms of security so far.
Cloudways vs Hostinger: Support
Cloudways undoubtedly has one of the most dedicated customer support teams in the industry. Over the years, the Cloudways support team has done an exceptional job assisting the customers through 24×7 live chat and tickets.
Hostinger also has a decent customer support service in place with knowledgeable and friendly executives to help you with your queries and issues through 24×7 live chat and email.
Conclusion
I am sure you have read this post carefully this far and clearly understand Cloudways vs Hostinger. In this post, I have pointed out the pros and cons of both hosting services. For example, Hostinger plans are comparatively much more affordable but again, Hostinger misses important features like staging and doesn't have a daily backup on all the plans. Cloudways doesn't have a free backup system either, but you can have the best automated daily back for just $0.33 per GB of backup. However, the Cloudways discount makes their pricing looks better to get started.
Though Hostinger is cheaper, their uptime is awful and I really can't recommend them for real business websites. So, If you are finalizing between Cloudways and Hostinger, then Cloudways should be your choice.