Are you finding it difficult to choose between Hostinger and Bluehost for shared hosting?
In this article, we'll be comparing Hostinger and Bluehost based on their performance, pricing, and support. By the end of this post, you should have a better understanding of which one suits your needs.
Hostinger Vs. Bluehost
Hostinger started its journey in 2004, and the service is characterized by an easy setup, fast speed, 1-click WordPress installation, user-friendly control panel, and good support. Hostinger is one of the most affordable hosting services and has a solution from micro to large-scale for all customers. The provider has done a commendable job over the past couple of years.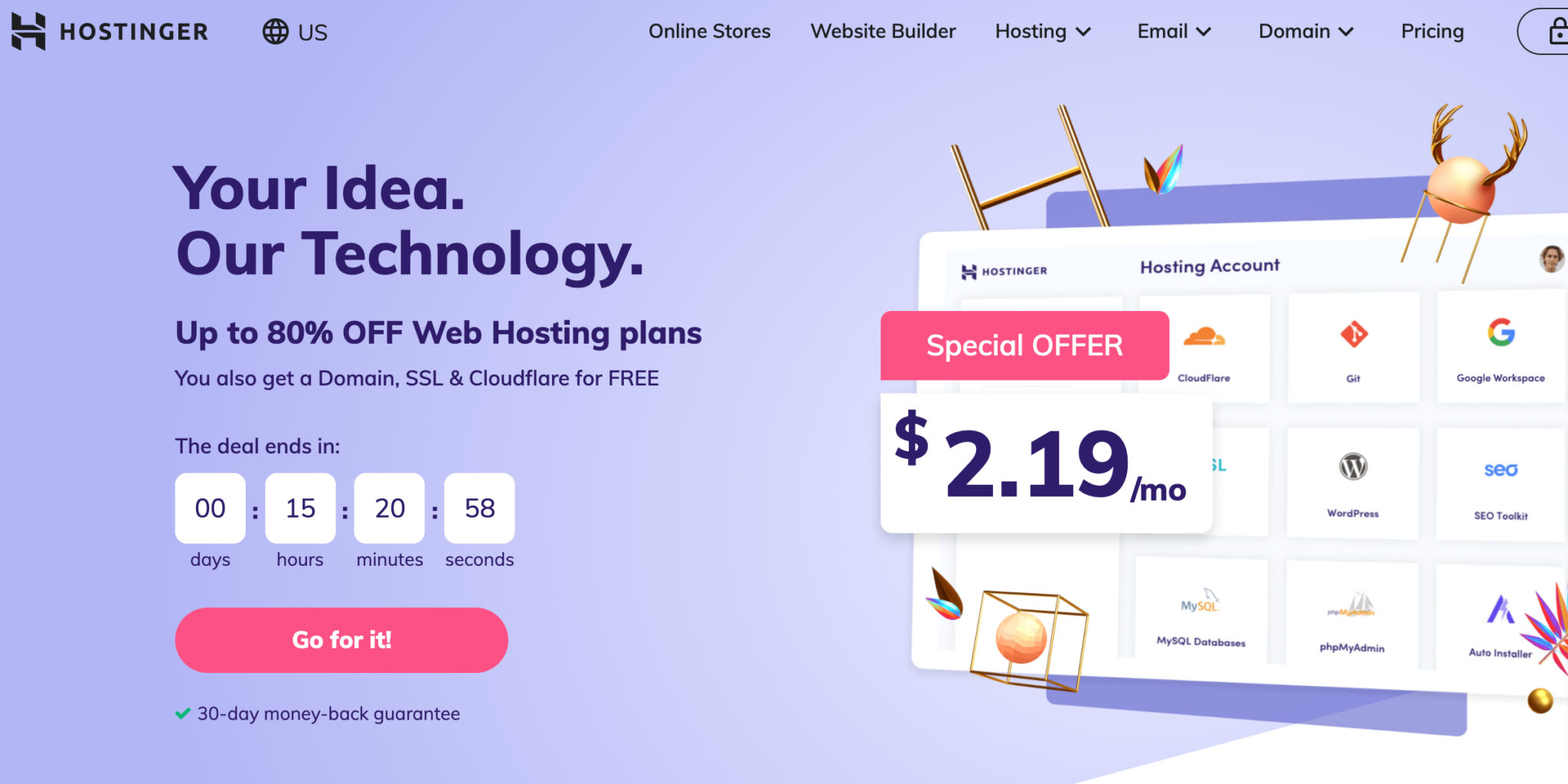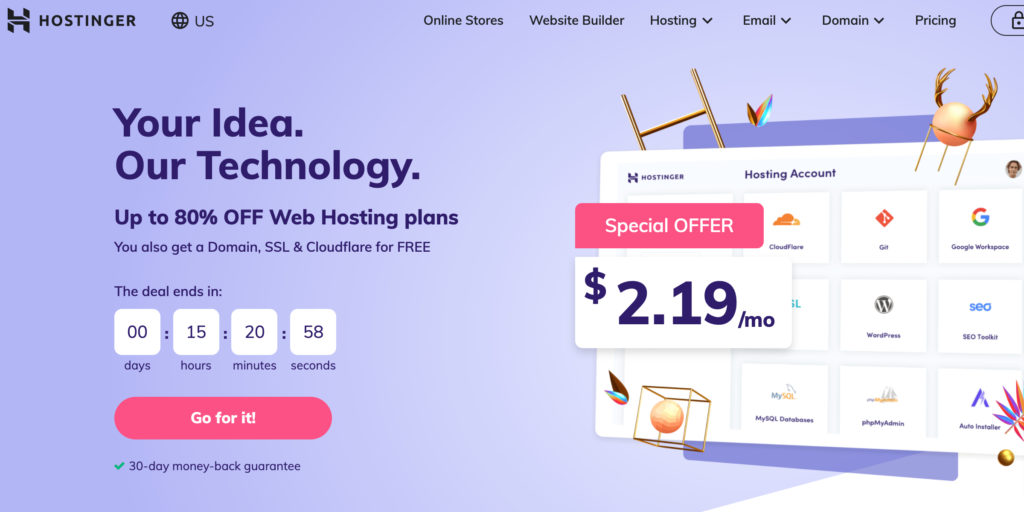 On the other hand, Bluehost started in 2003 and is one of the most reliable and popular hosting services with a super-easy setup and many other advanced features. Over the years, all types of customers have benefitted from using this service.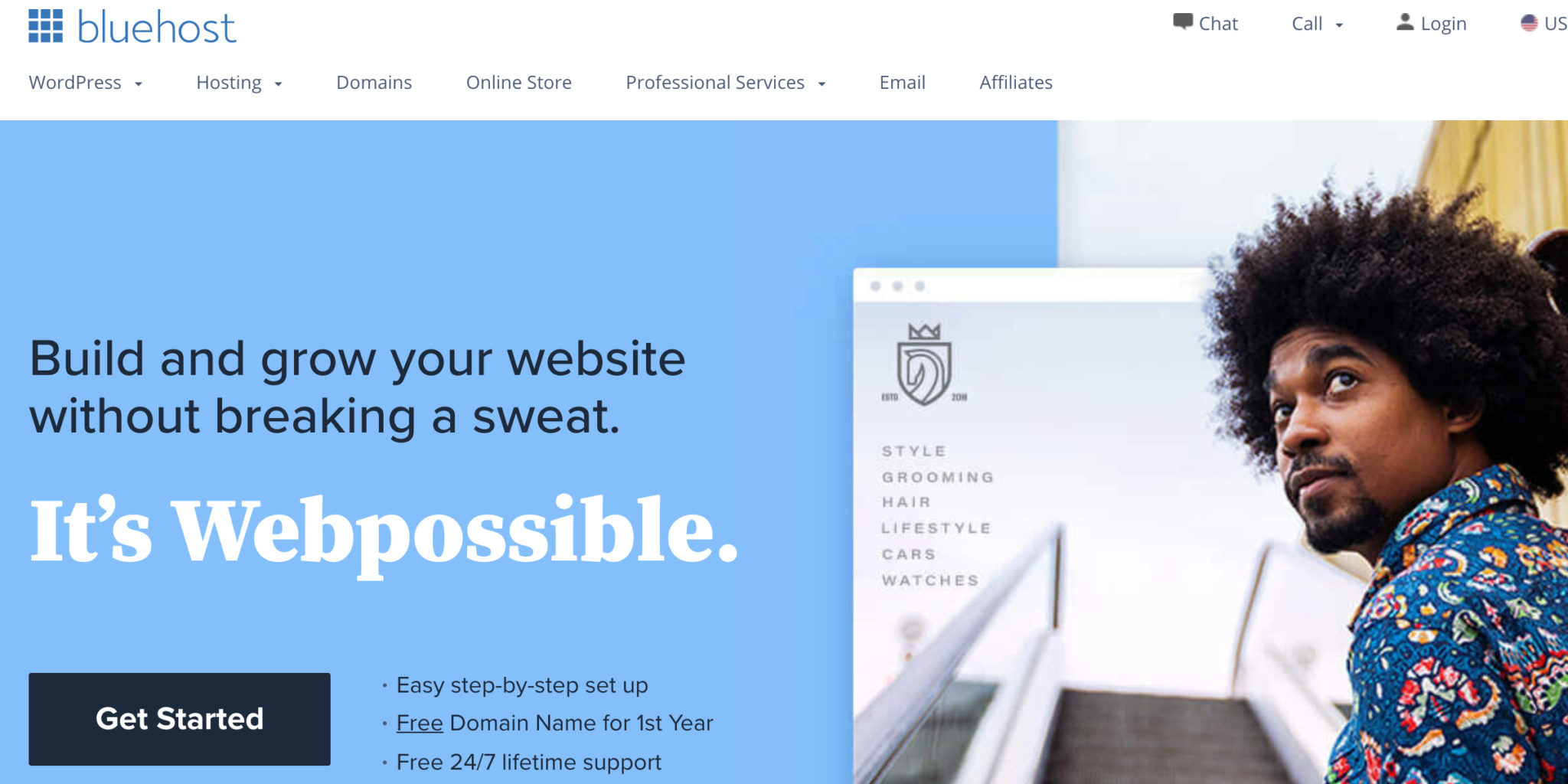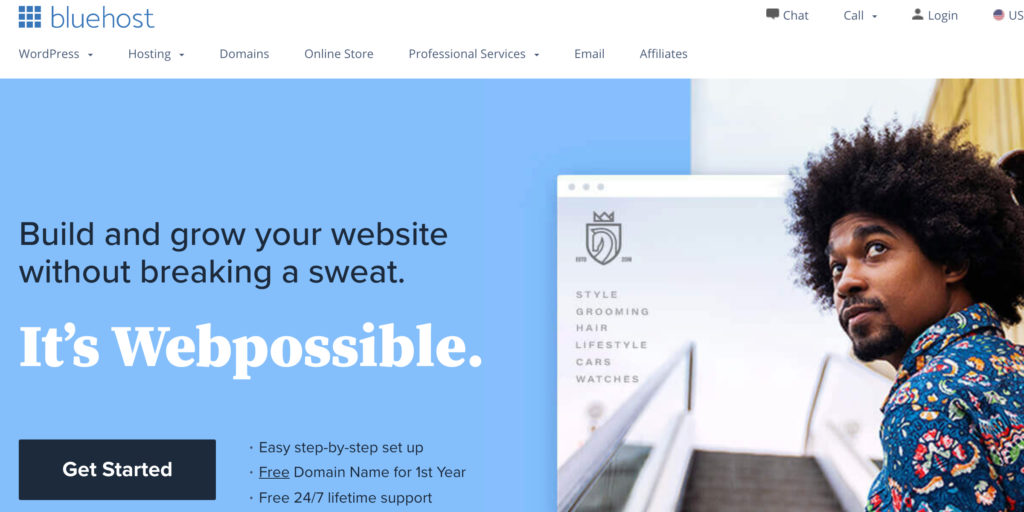 Hostinger Vs. Bluehost: Performance
1. Server Response Time
When it comes to the performance of Hostinger and Bluehost, server response time is a critical factor to consider. A slow server response time can negatively impact the success and ranking of a website.
After testing the server response time of both services, it was found that Hostinger had an average response time of 423ms, while Bluehost had an average response time of 455ms.
While both providers offer decent server response times, Hostinger's response time is comparatively better.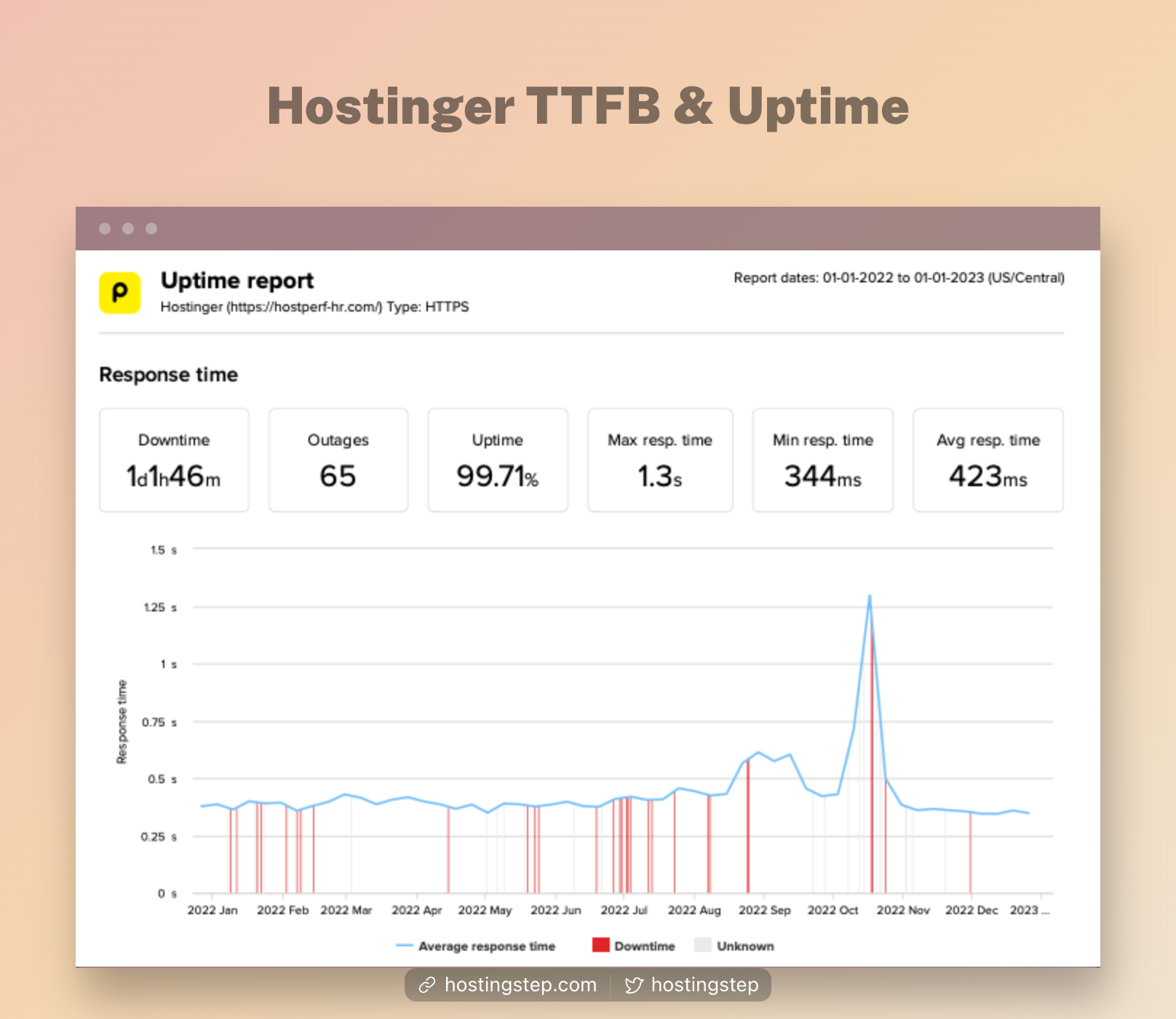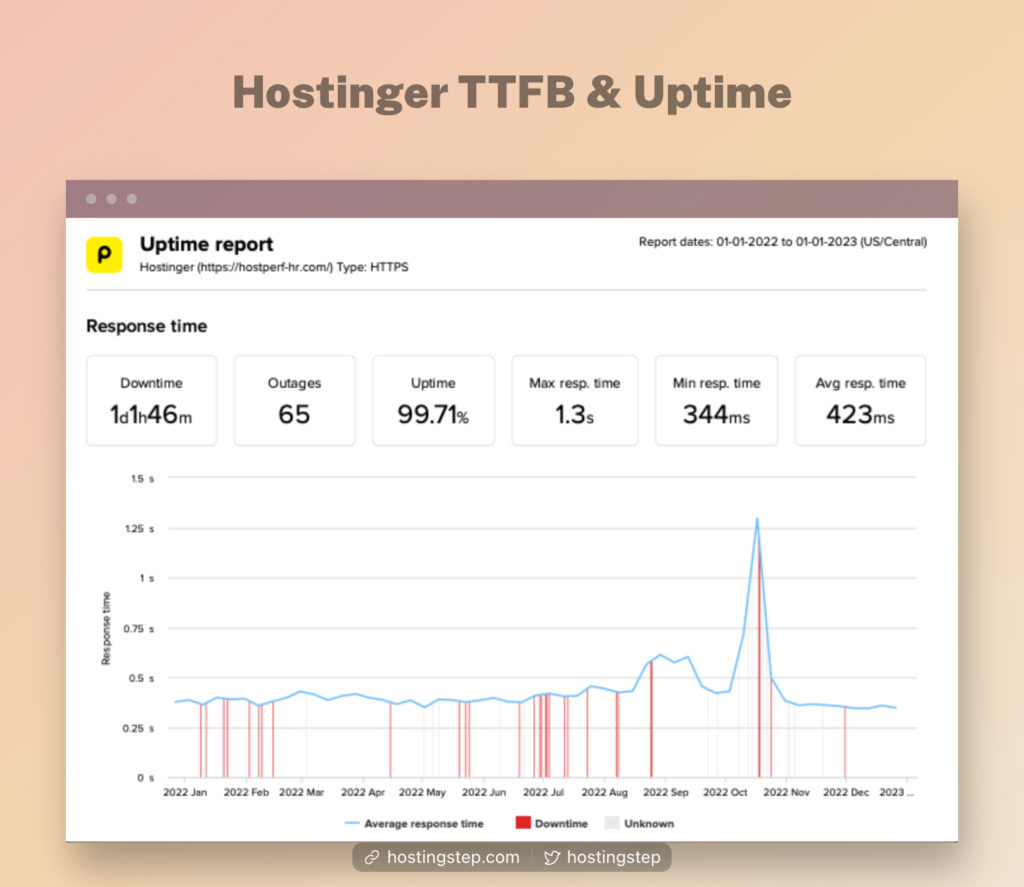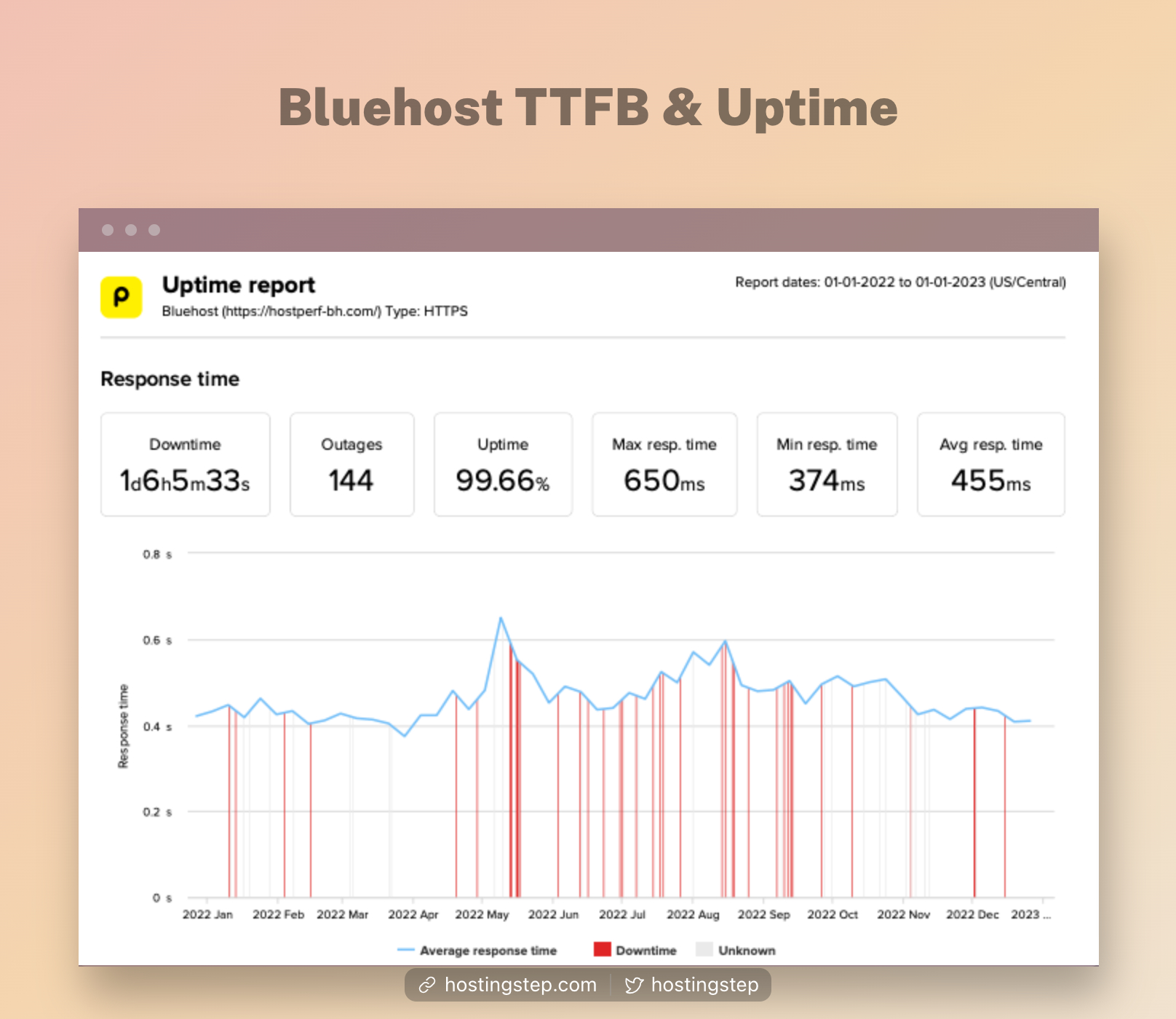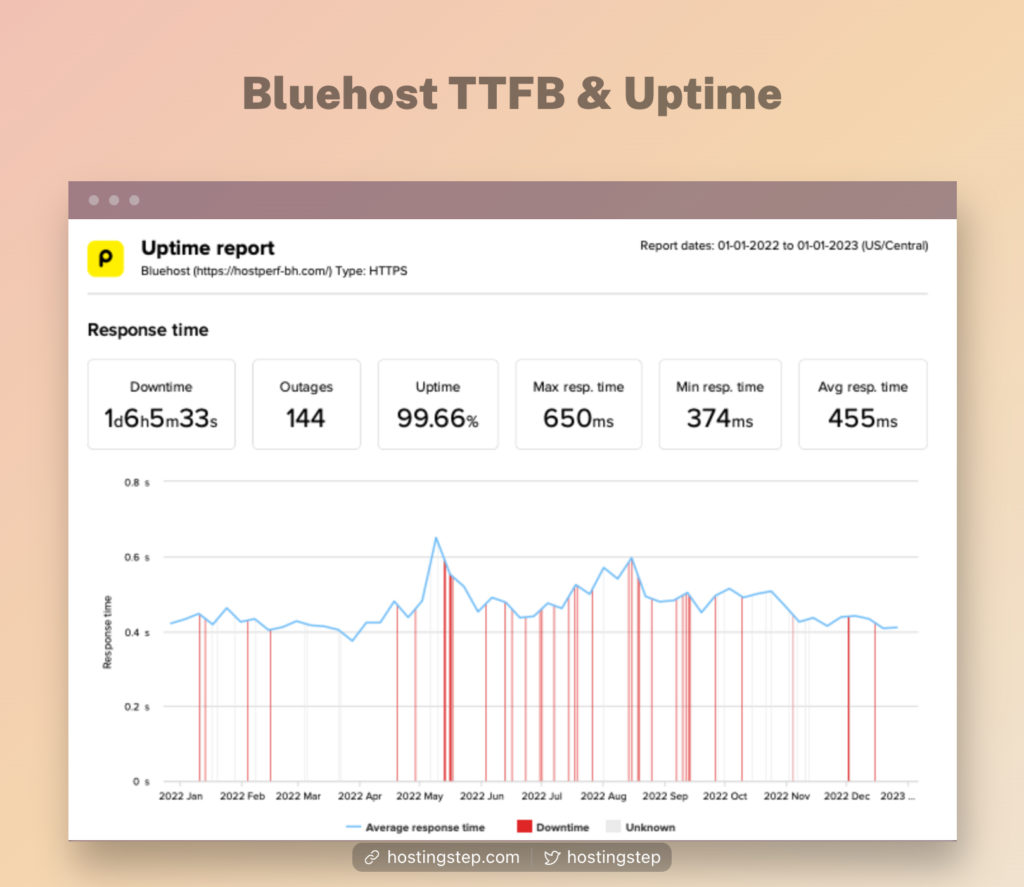 2. Uptime
Uptime is another crucial aspect of performance, and without constant availability, your website is bound to lose a lot of potential traffic and opportunities.
I tested the uptime of the two services over the last 12 months. While Bluehost secured an 99.66% uptime, Hostinger recorded an average uptime of 99.68%.
This means both Hostinger and Bluehost are not be the best option if uptime is a top priority for your website.
3. Load Testing
Load testing is an effective way of measuring the performance of a hosting service. To test the load-handling capabilities of Hostinger and Bluehost, I sent 500 simultaneous visitors to both sites and measured their response time.
Bluehost recorded an impressive response time of 309ms, while Hostinger struggled with an average response time of 6210ms. This means that Bluehost is the clear winner when it comes to load testing.
Winner: Bluehost.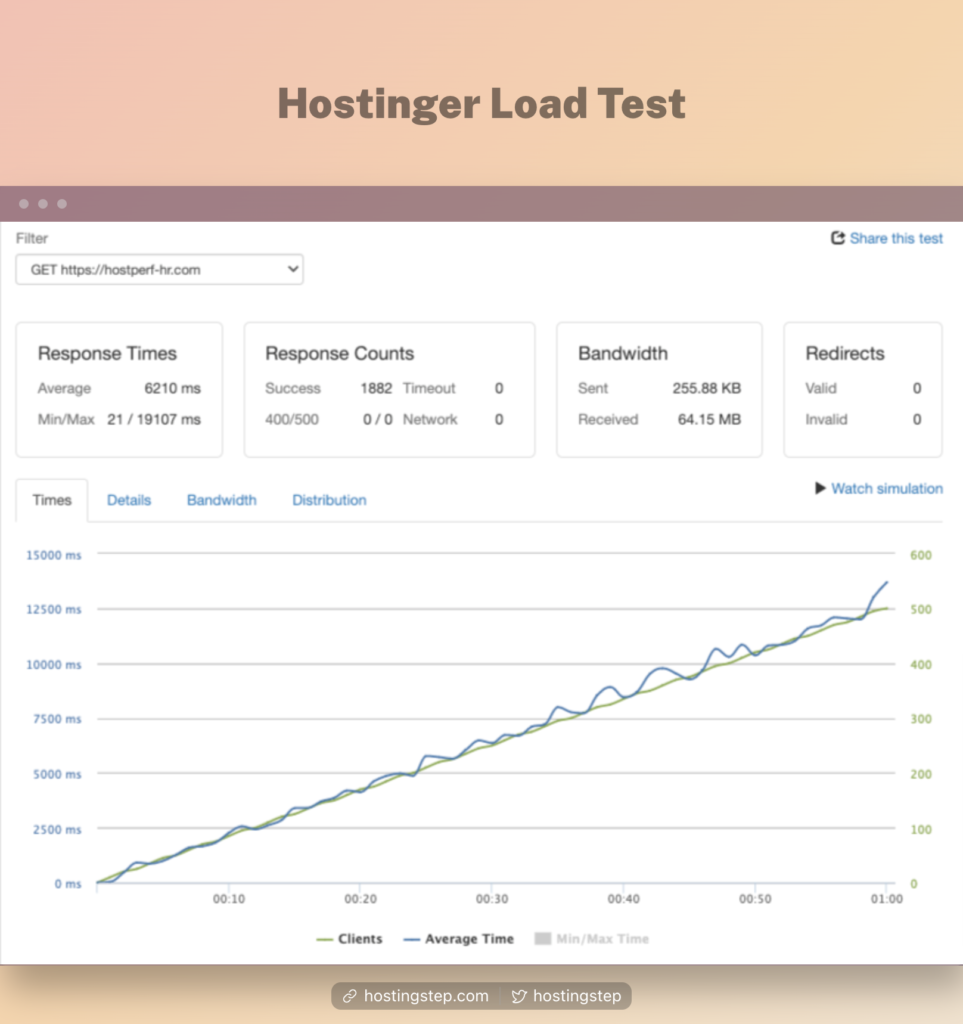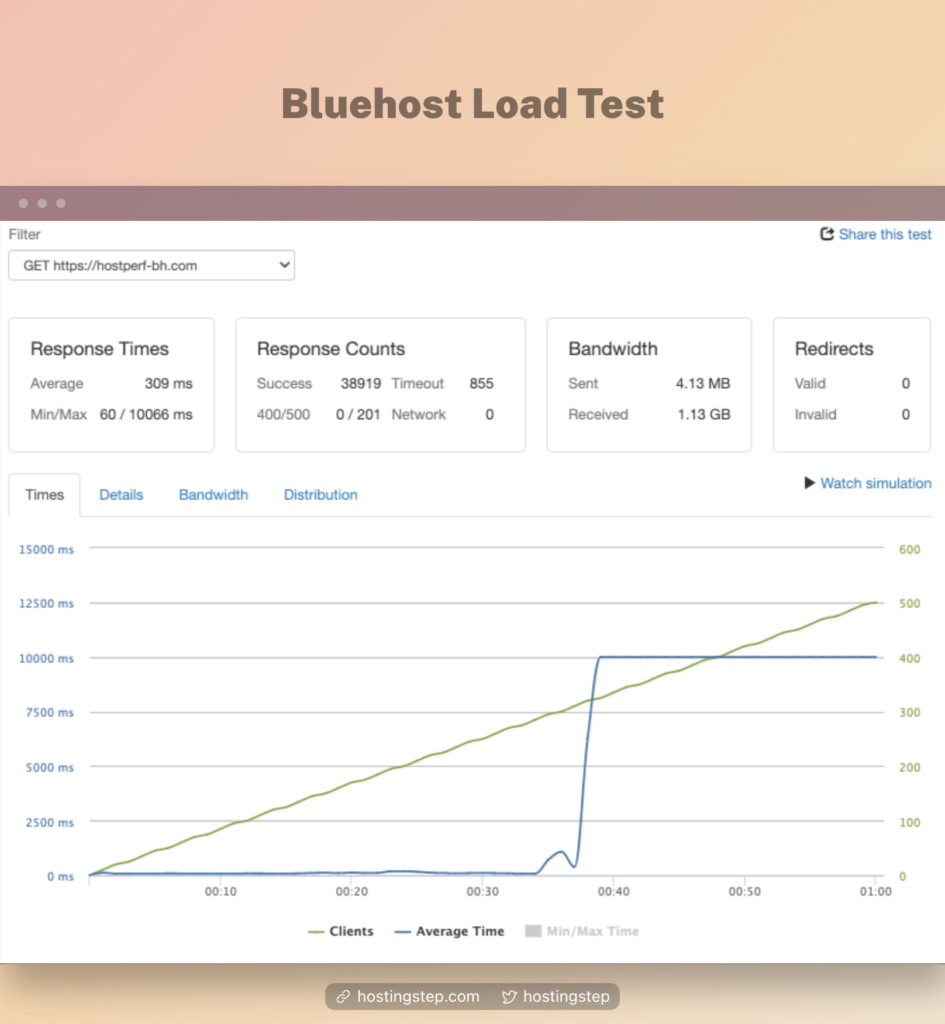 4. Core Web Vitals
Core Web Vitals is an important aspect that Google has proposed to provide a better user experience to searchers. I conducted tests on both Hostinger and Bluehost to evaluate their Core Web Vitals.
My Hostinger site showed a Largest Contentful Paint of 731ms, a Total Blocking Time of 0 ms, and a Cumulative Layout Shift of 0.
On the other hand, my Bluehost site had a Largest Contentful Paint of 435ms, a Total Blocking Time of 0ms, and a Cumulative Layout Shift of 0.021.
Bluehost's Core Web Vitals results were impressive.




5. Global TTFB
Following the Global TTFB test, where both Hostinger and Bluehost were pinged from 35 different global locations, it was observed that both providers had decent response times.
On average, Hostinger recorded a TTFB of 541ms, while Bluehost secured a TTFB of 586ms.


Hostinger Vs. Bluehost: Features
1. Control Panel
Both Hostinger and Bluehost offer custom control panels for their customers. Hostinger's control panel, or hPanel, is user-friendly, with straightforward options and an automatic caching toggle feature.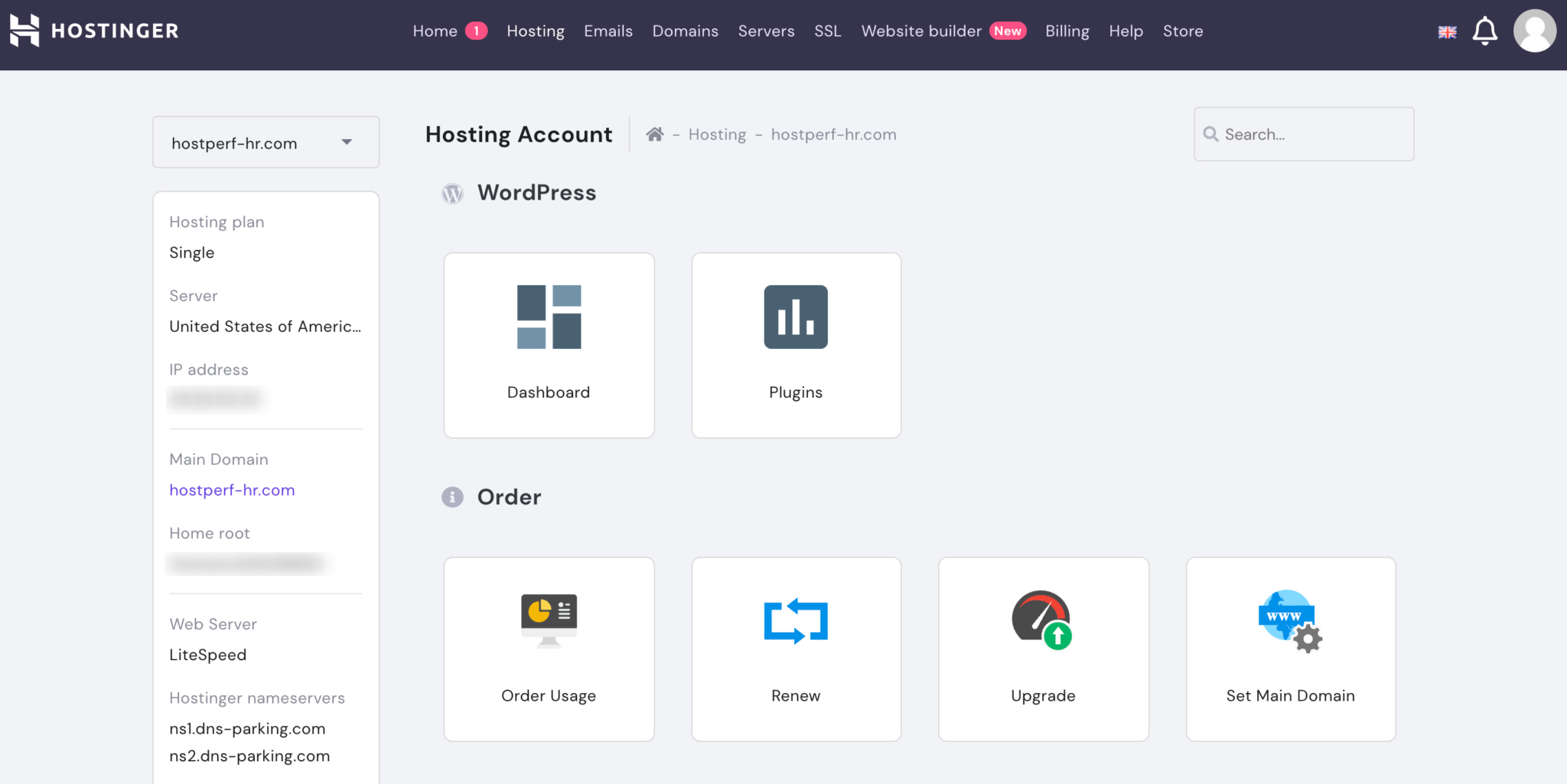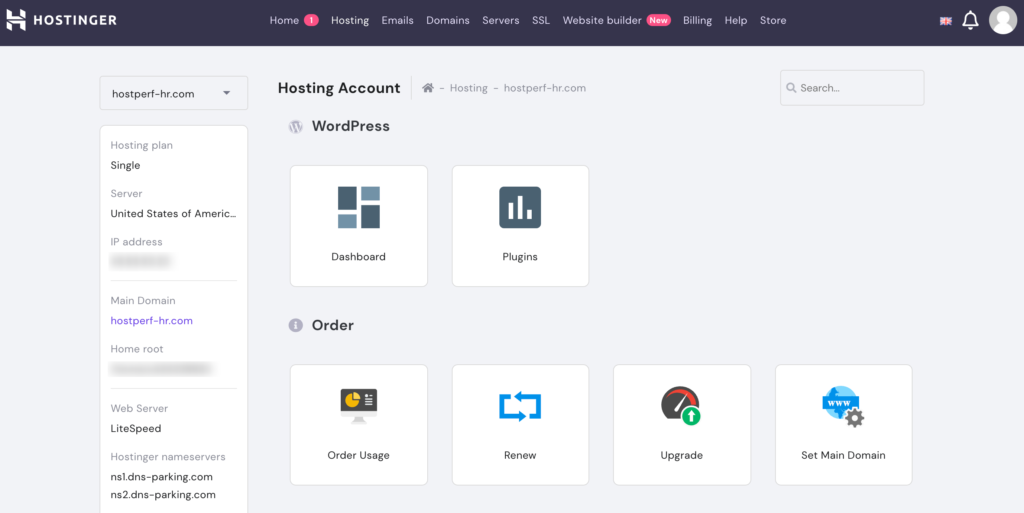 Bluehost's control panel, on the other hand, has a better theme, making it appear more organized and clean. You can access your databases, domains, files, logs, emails, and various CMS platforms right from the control panel by logging into your Bluehost account.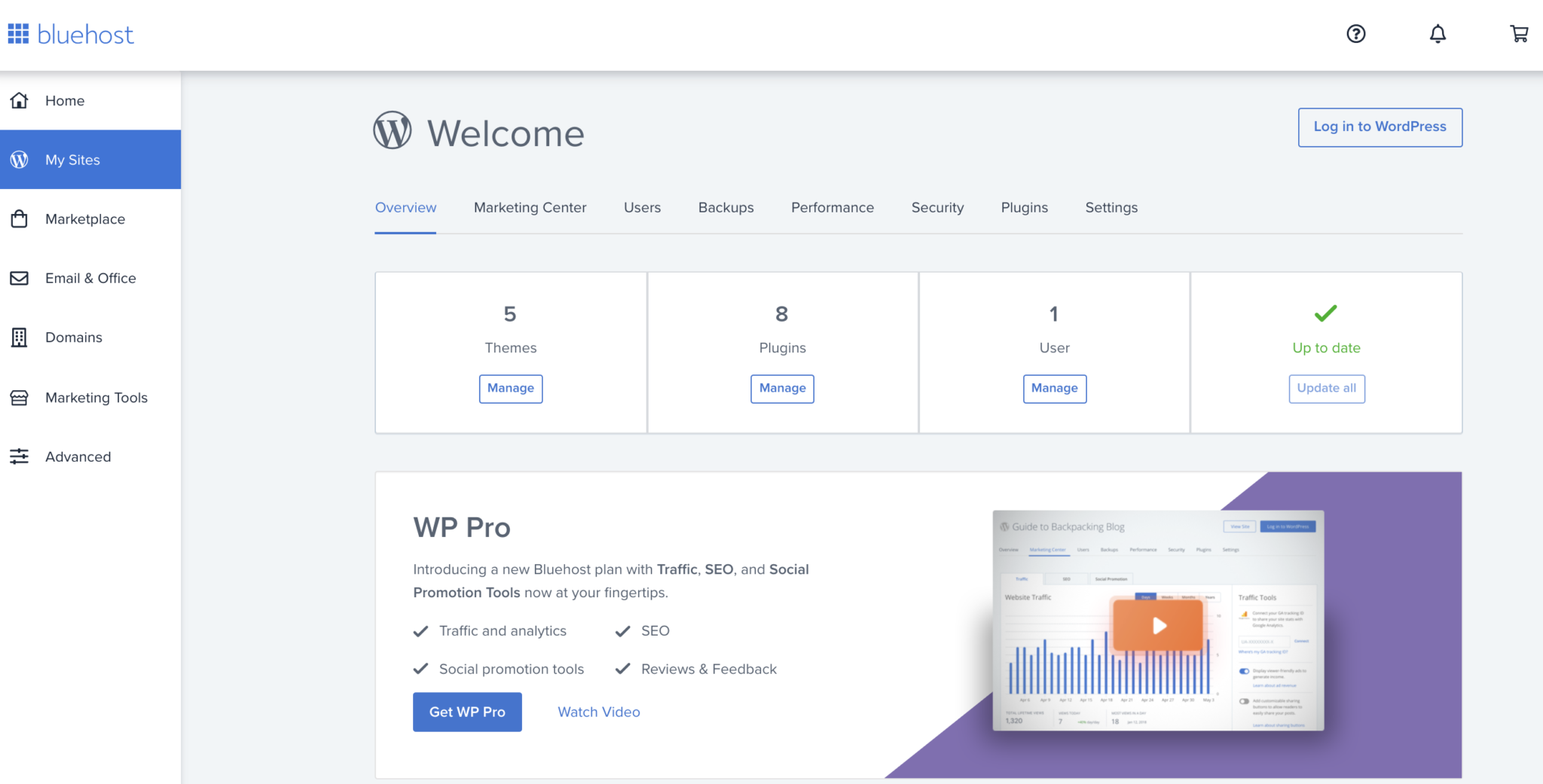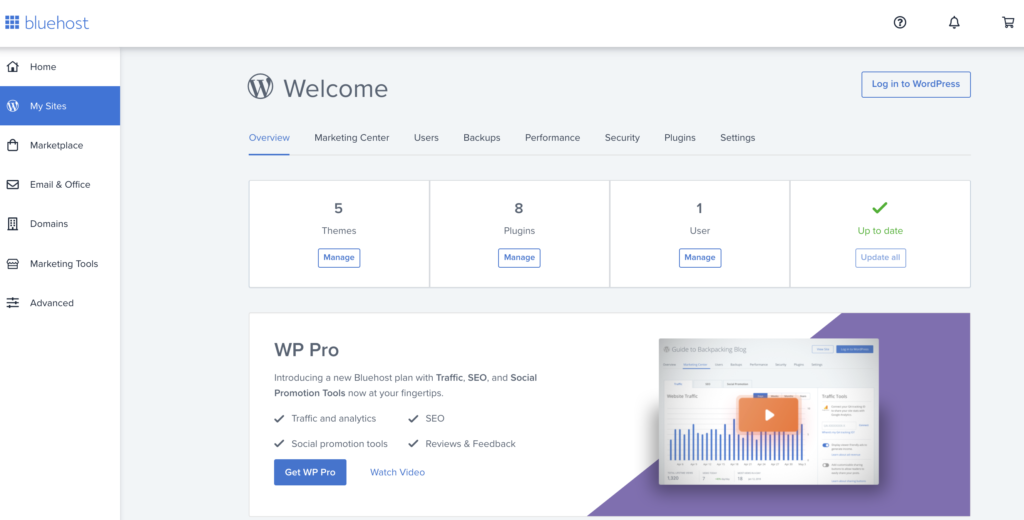 Data Center Locations
Regarding data center locations, Hostinger has the edge over Bluehost. Hostinger offers seven data center locations in the USA, Europe, and Asia, enabling users to select the nearest location to deliver their content to their audience.
On the other hand, Bluehost has only one data center located in Utah, USA. However, this may not be a problem if your primary target audience is in the USA.
CDN
Both Hostinger and Bluehost use Cloudflare CDN and offer it for free on all plans. Cloudflare CDN comes with advantages such as reverse-proxy, automatic minification, and over 152 global locations, which can significantly enhance your website's performance by delivering content from multiple global locations.
Backups
Both Hostinger and Bluehost have limitations when it comes to backups. Hostinger offers daily backups only on its Business Web Hosting plan and weekly backups on its lower-tier plans. For those using a lower-tier plan, Hostinger recommends using a free WordPress backup plugin like UpdraftPlus.
Similarly, Bluehost only offers automated daily backups on its Choice Plus and Pro plans, with Choice Plus offering only one year of free automated backup. Those using a lower-tier plan can purchase the Bluehost CodeGuard add-on for an additional cost.
6.Support
Hostinger's excellent support team assists 24/7 through live chat and email. Their executives are friendly and well-informed and have done a fantastic job helping customers.
Similarly, Bluehost also has a dependable support system available 24/7 through live chat, phone, and ticketing. They provide excellent assistance to their customers.
Conclusion
In conclusion, both Hostinger and Bluehost are reliable web hosting services with their respective advantages and disadvantages.
Hostinger has more data center locations and is more affordable, while Bluehost offers a staging feature and has a better backup system.
Both services have below average performance and so, I don't really recommend both the hosting services. My Ideal choice would be GreenGeeks which has better performance, pricing and customer support.