This Hostinger Review is about Hostinger Shared Hosting. This review will explain aspects such as pricing, performance, and features of this service.
Hostinger Review Summary
Hostinger has been around since 2004 as a flexible and scalable web hosting service for mission-critical websites from micro to large-scaleA simple and intuitive setup, fast speed, and a great WordPress experience characterize the service.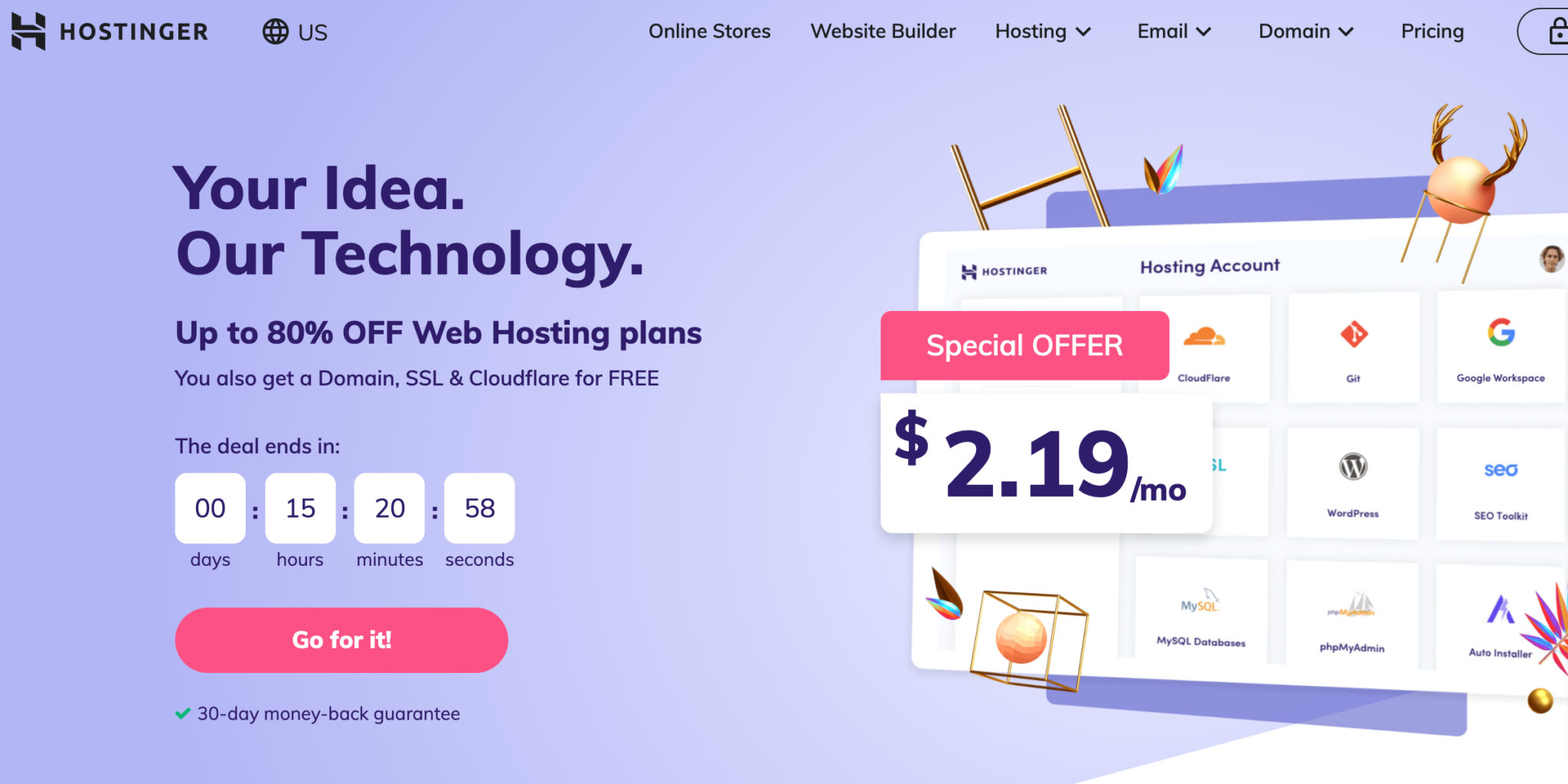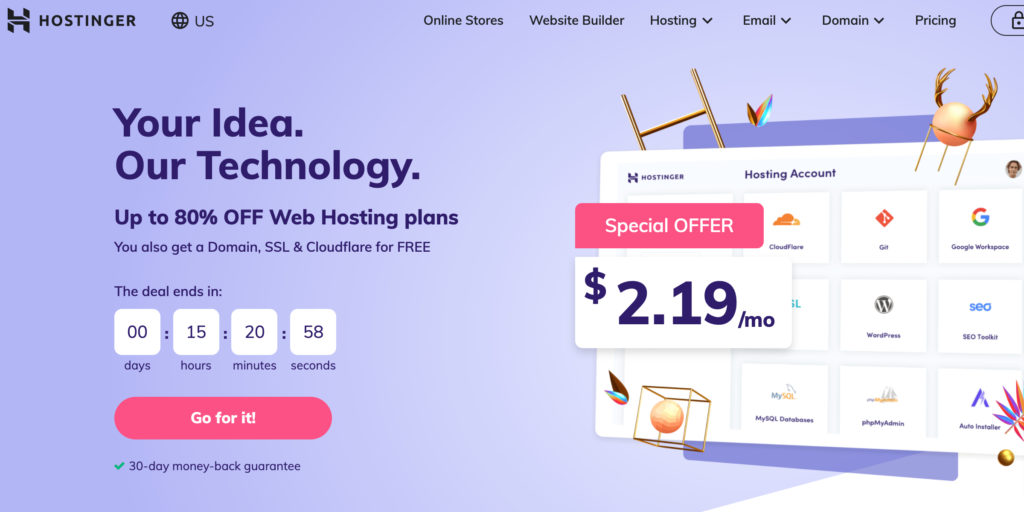 Hostinger Pricing
Hostinger has three shared plans for customers to choose from, which are classified based on the number of sites, SSD Storage, Monthly Visits, and the number of Email Accounts. Here are the plan details: 
Singe Shared Hosting: $1.39 per month, 1 Website, 30 GB SSD Storage, 1000 Visits Monthlyone, one email account.
Premium Shared Hosting: $2.59 per month, 100 Websites, 100 GB SSD Storage, 25000 Visits Monthly, 100 Domain-based Free email accounts.
Business Shared Hosting: $4.99 per month, 100 Websites, 200 GB SSD Storage, 10000 Visits Monthly, 100 Domain-based Free email accounts.
All three plans have the following features in common: 
Managed WordPress
WordPress Acceleration
30 Days Money Back Guarantee
GIT Access
Free SSL for one site
Cloudflare Protected Nameservers
Access Manager
Hostinger Performance
Server Response Time
I began with the server response time test. I had to host a site on the Hostinger platform, and since then, I have constantly been monitoring it.
As per the data collected recently, my Hostinger site recorded an average server response time of 423ms, and even though it may not be the best in the industry, it is still a decent server response time.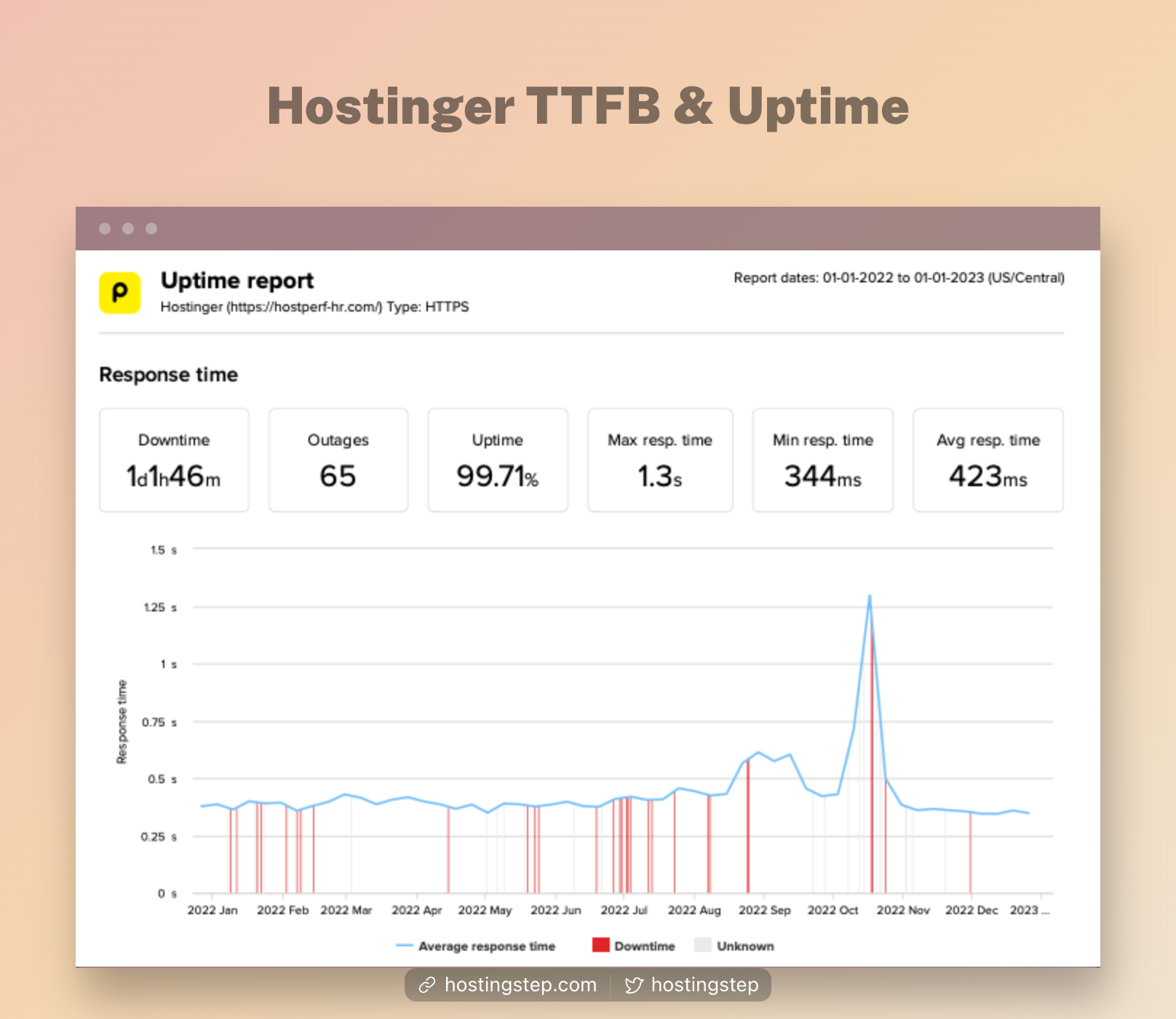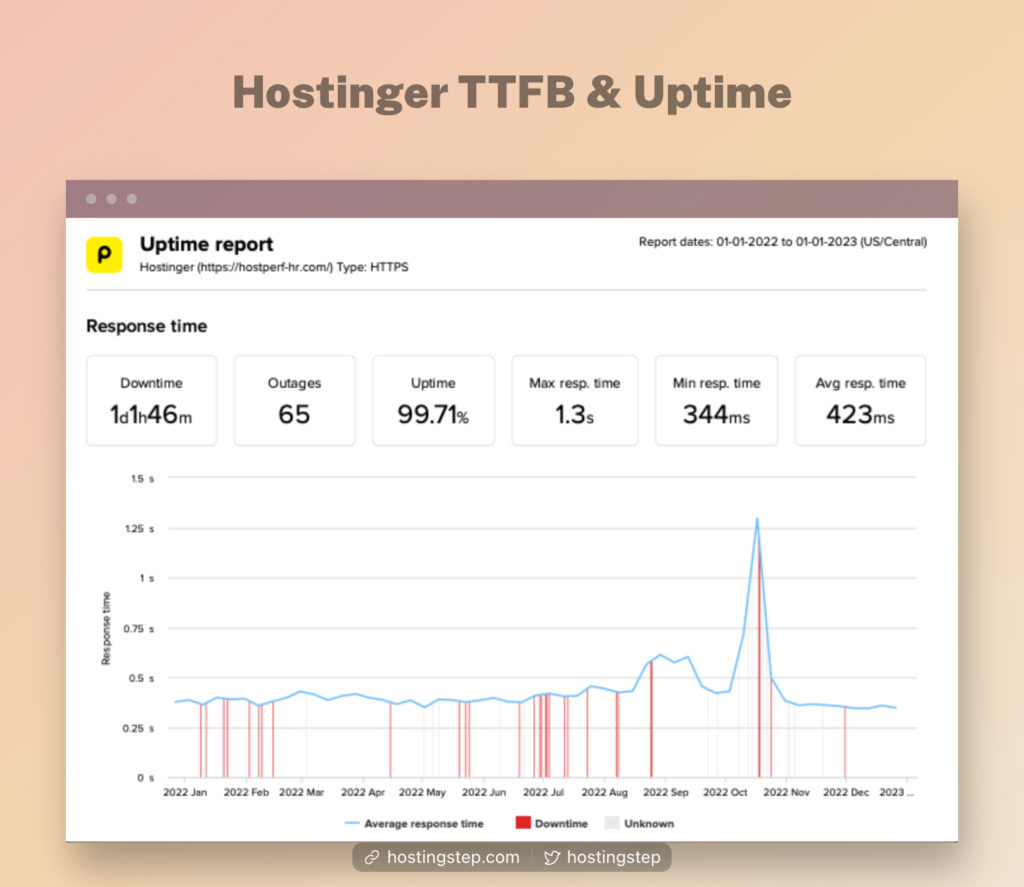 Uptime
Another critical aspect of performance that needs close attention is the uptime, and I have been continually testing the uptime of my Hostinger site. According to recent data, my Hostinger site recorded an uptime of 99.71%. 
Load Testing
When I sent 1000 simultaneous visitors to the site, Hostinger recorded an average response time of 6210ms.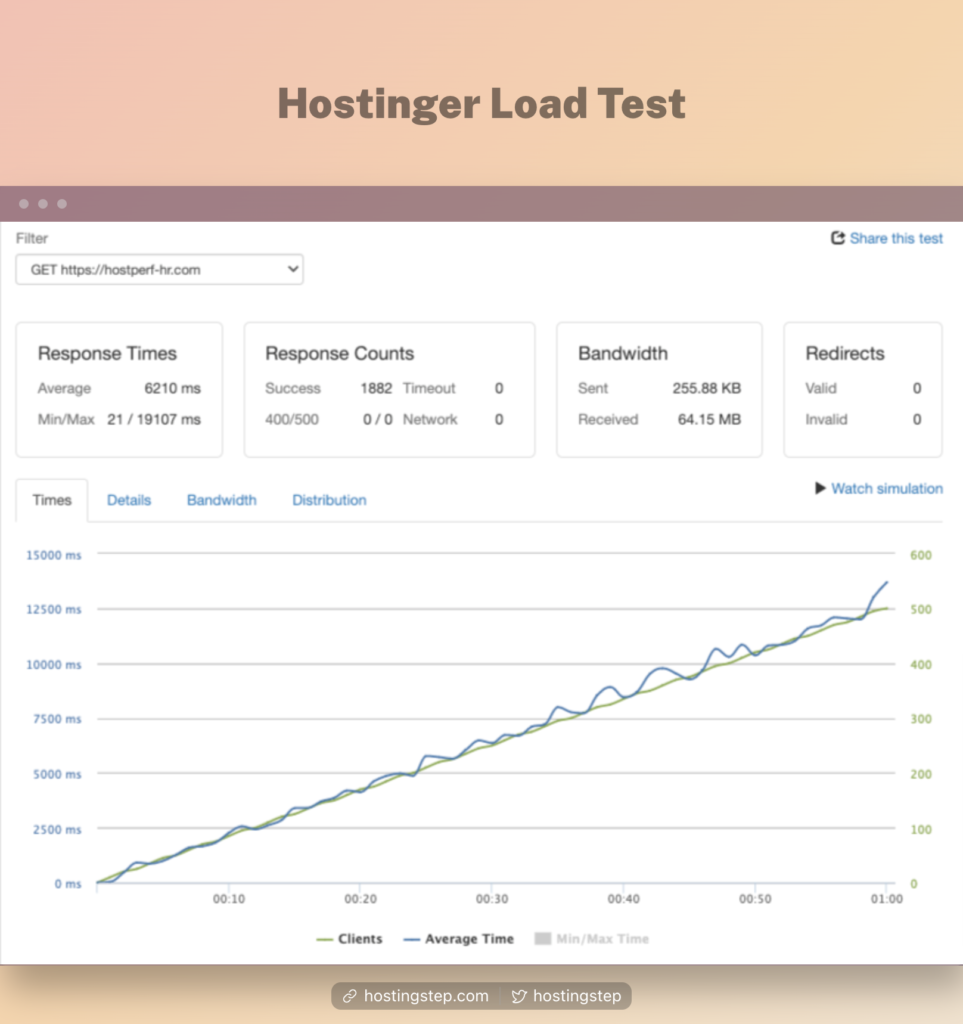 Global TTFB
I tested the Global TTFB of my Hostinger site by pinging the site from as many as ten global locations, and my site responded pretty well in all the locations with an average Global TTFB of 430.23 ms. The site had the lowest TTFB of 87.78 ms in New York and the highest TTFB of 778.69 ms in Bangalore.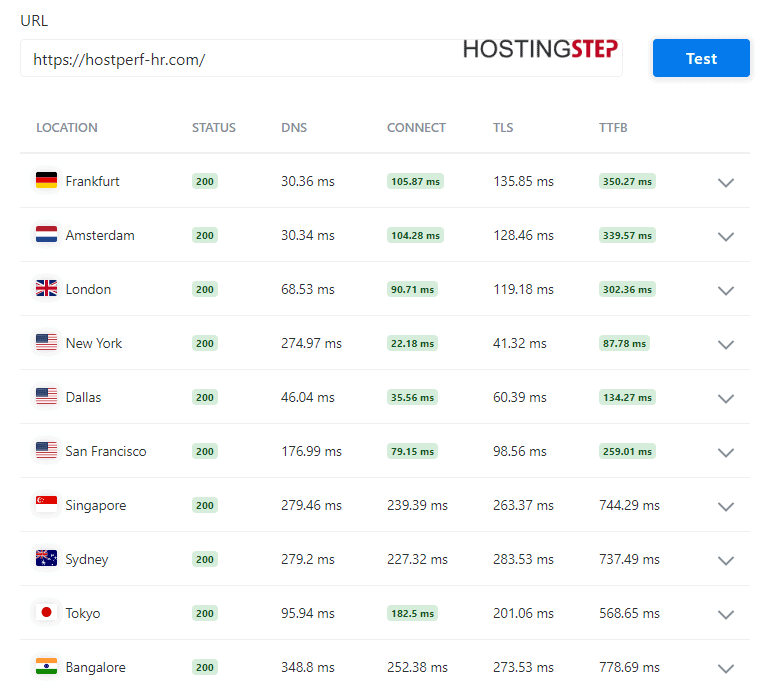 Core Web Vitals
User experience is another essential factor of performance; these days, it is one of the essential ranking factors. Sites must work on user experience to rank better across search engines. However, for a site to work on user experience, it is also essential for one to be hosted on a reliable hosting platform with the best Core Web Vitals. 
I tested the Core Web Vitals of my Hostinger site recently, and it recorded a 'Largest Contentful Paint' of 0.701s, a 'Total Blocking Time' of 0.000s, and a 'Cumulative Layout Shift' of 0. You can see that the service has brilliant Core Web Vitals, and any site hosted on this platform can undoubtedly deliver the best user experience to its visitors.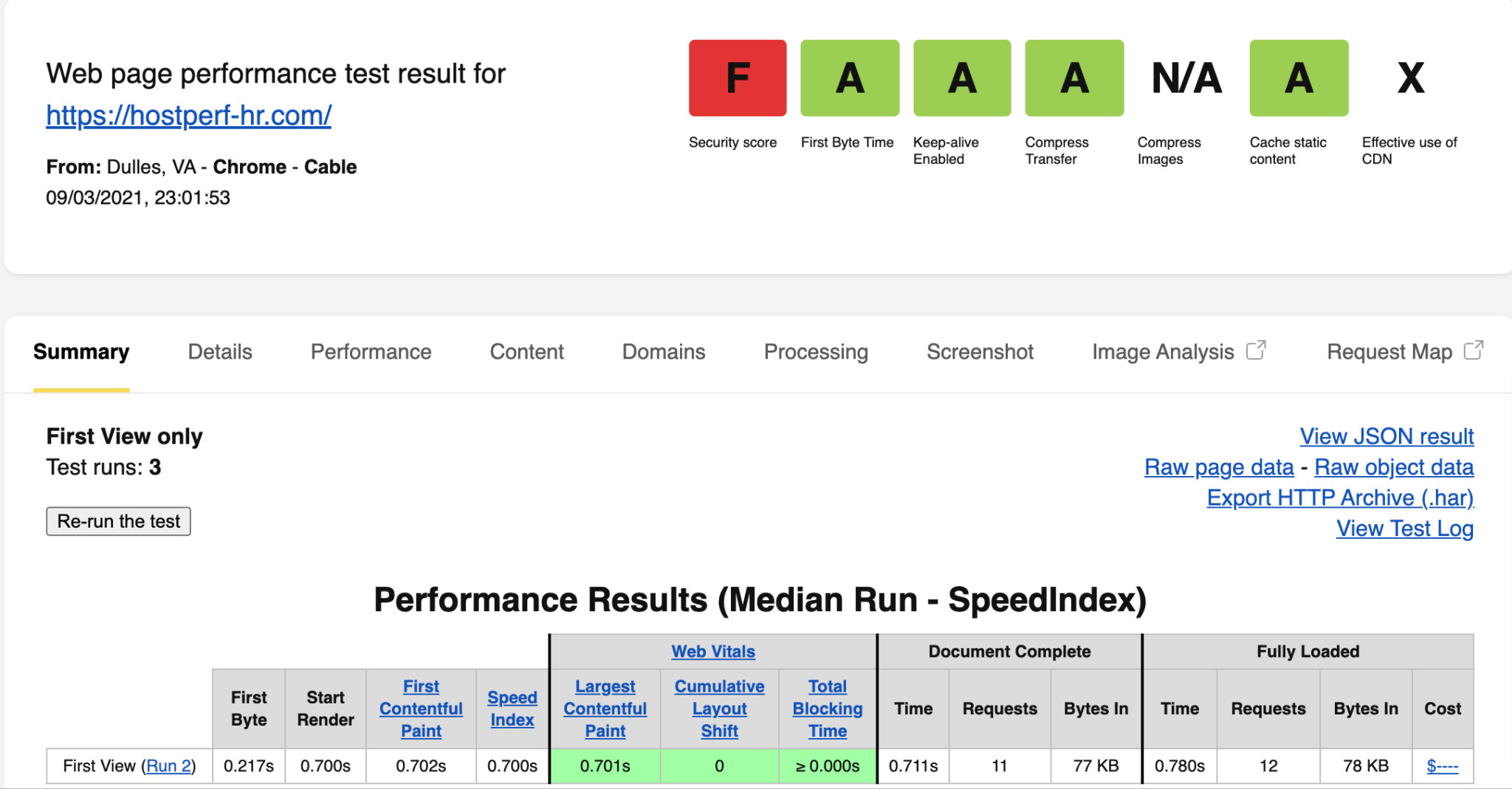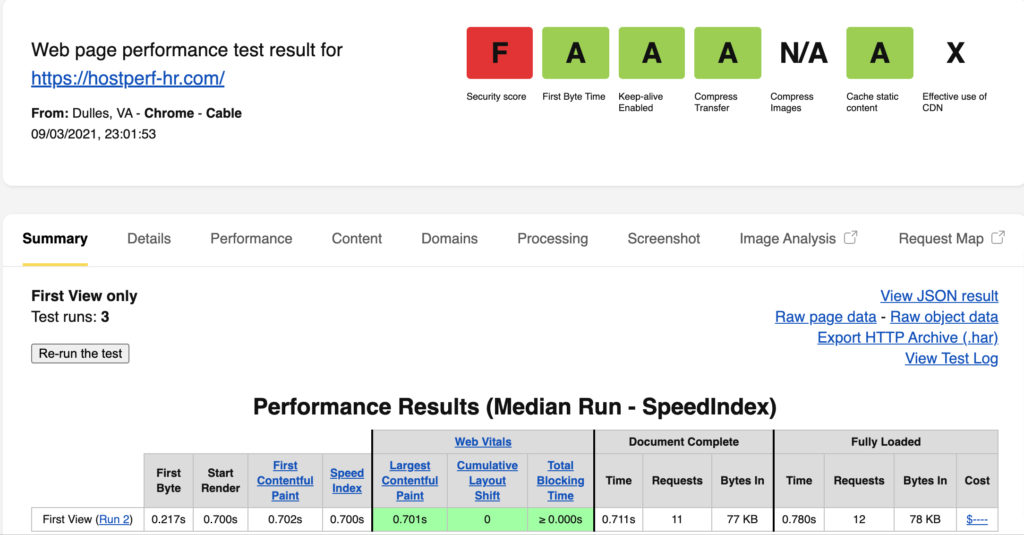 Hostinger Pros
Affordable Pricing
Hostinger is comparatively the most affordable hosting service in the industry, and it allows customers to start for as low as $ 1.39 per month. Besides, the plans come with a good amount of resources. For example, the lowest tier plan comes with 30 GB SSD storage. Hostinger offers a Free domain for one year on the following higher plans, which somewhat cuts down the site maintenance cost. 
Easy-to-Use Control Panel
Hostinger comes with a main control panel called the hPanel, which is easy to navigate and use. If you had used a cPanel before, you would have had a much better experience with the hPanel, with a better interface and usability.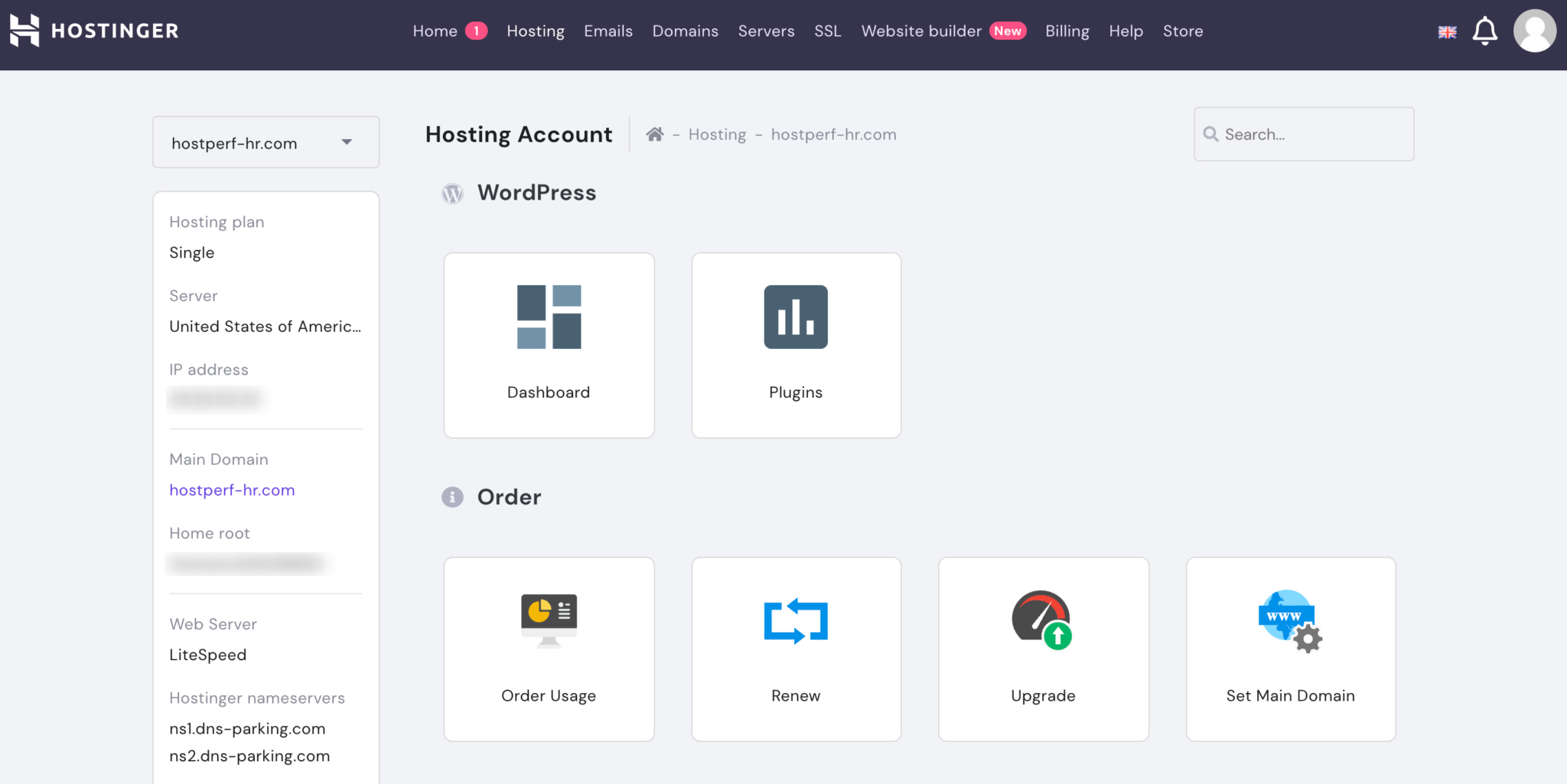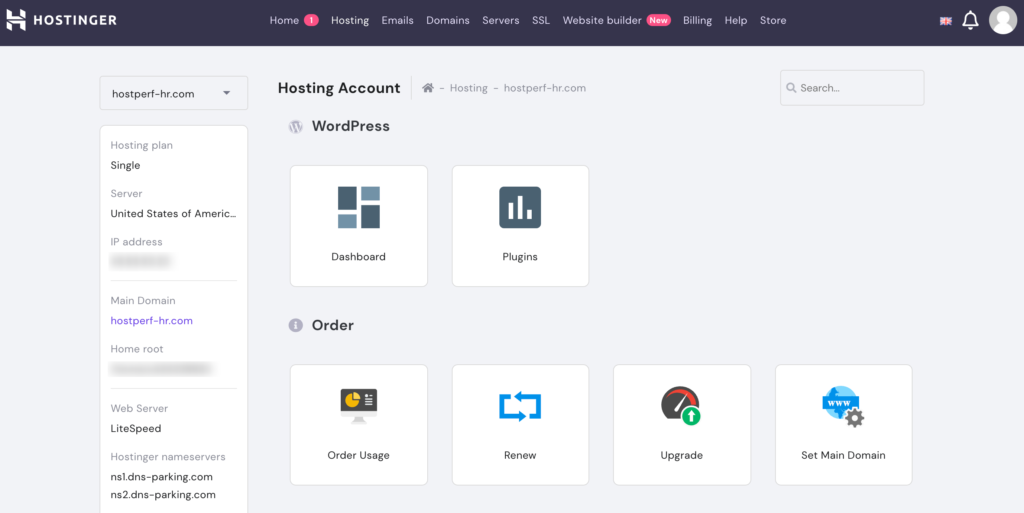 Most importantly, the hPanel gives you access to all the essential options from a single point of managing your account. 
7 Data Center Locations
Datacenter locations play a huge role in hosting since hosting a site from the closest server to your target audience gives your site a faster load time. However, this is impossible with a hosting service with limited data center locations unless you are extremely lucky. 
In the case of Hostinger, customers have as many as 7 data center locations to choose from, and you have a greater chance of finding your desired data center location to host your site.
Hostinger Cons
Average Performance
Customers can expect reliable performance from Hostinger. I have carefully tested the performance of the service by conducting as many as four advanced tests, and the service performed brilliantly in all the tests. Hostinger has a decent server response time as well as uptime. 
When it comes to Global TTFB, the service has excellent Global TTFB, and you can count on this service if you are planning to host a site with multiple global locations to target. Further, Hostinger also has good Core Web Vitals, and sites using this service can deliver an excellent user experience if they try well.
Automated Daily Backup Only on the Business plan
We all know how important it is to have a reliable backup system in hosting, and these days, you can't afford to host a site without automated daily backup. However, while most of the leading hosting companies offer automated daily, Hostinger provides this feature on the Business Web Hosting plan and has only weekly on the lower plans.   
Features
CDN
Hostinger integrates free Cloudflare on all its plans. With that, sites benefit from reverse proxy caching, Cloudflare DNS, auto minification, image optimization, gzip compression, and static content delivery using over 155 global locations. This vastly reduces the bandwidth and server CPU usage, resulting in fast page loading. 
Staging
Staging is a handy feature, and most hosting services offer the most straightforward staging feature. At Hostinger, the staging site is available only on Business Web Hosting.
Security
Customers need to look for a hosting service with a reliable security system, considering the increasing number of DDoS and Bruteforce. Hostinger uses server-based security, characterized by Apache mod_security, Suhosin PHP hardening, PHP open_basedir protection, etc. Further, the service has been around for many years now, and all this while, the host has maintained a good track record in terms of security. 
Support
While hosting and maintaining a site on your own, it is customary to encounter many technical complexities. However, every time you run into some technical issue, it is essential to break out of it fast, and that's where a good support service plays a huge role. Hostinger's support service is very reliable and offers reasonable assistance through 24/7 live chat and email. 
Hostinger Review – Do I Recommend?
I am sure you have good clarity on how Hostinger works. I have tried to make this post as comprehensive as possible and share everything I found about this service. According to my analysis of this service, it offers excellent value for money, reflected in its performance, security, and features. 
Of course, there is no denying that Hostinger could have addressed things like backup and staging better; however, there are good free WordPress plugins that customers can use for reliable backup and staging.
Hostinger Review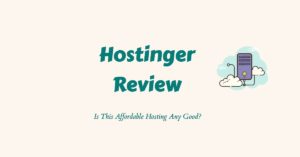 This Hostinger Review is about Hostinger Shared Hosting. This review will explain aspects such as pricing, performance, and features of this service.