Bluehost WordPress Review 2022 – Do I Recommend Them?
This is a Bluehost review for WordPress. In this review, I talked about Bluehost in terms of performance, support, pricing, and features. Let's get started with the Review.
Bluehost Review Summary
Bluehost is not an excellent but decent choice of web hosting to get started. Based on our test, the Bluehost site showed good performance for the price, and a free domain name is a great cost saver for beginners.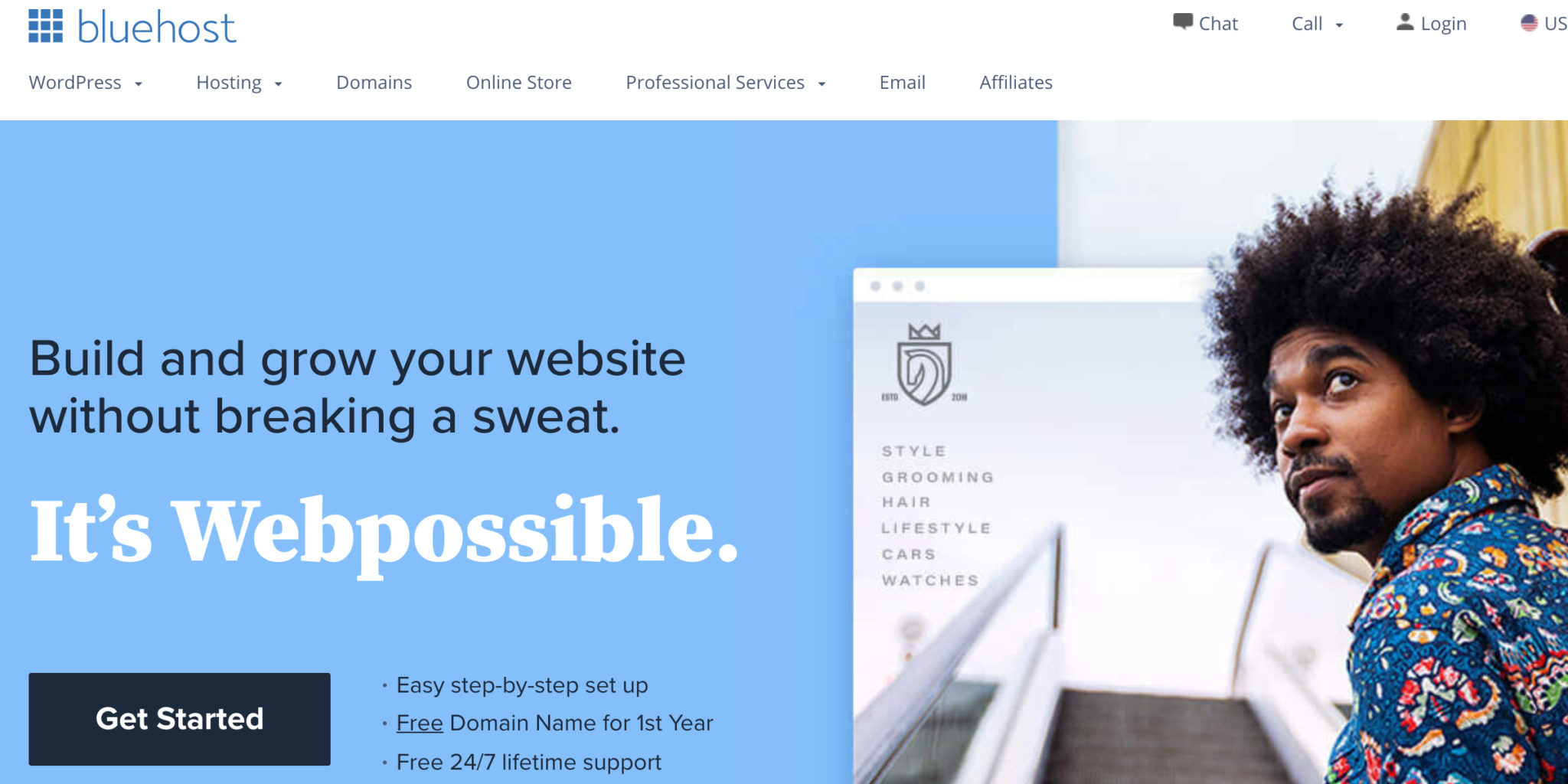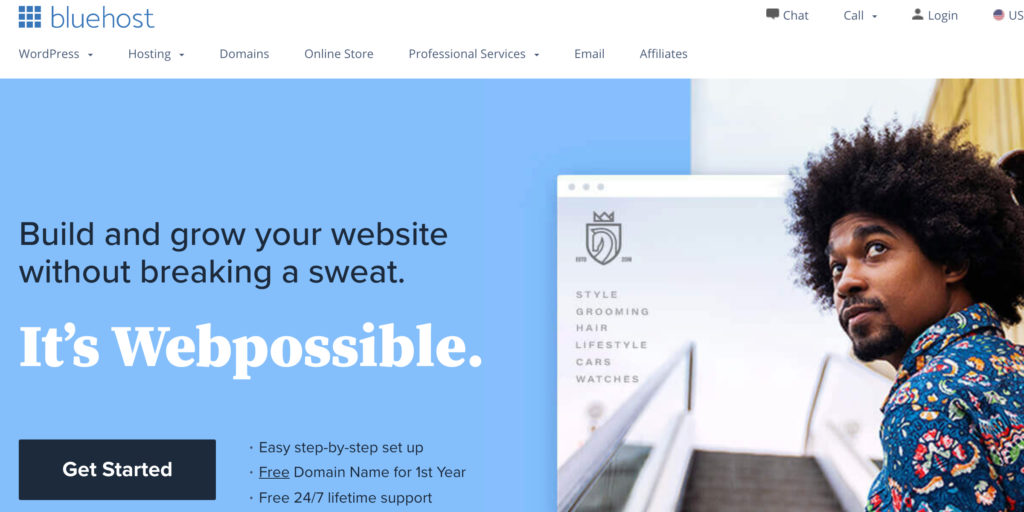 Bluehost WordPress Review
Server Response Time
It's wise to make sure a hosting service offers the best performance before you select one. The performance of a hosting service has many aspects, and we have to check each one of these aspects well before choosing a hosting service. I started my performance check with the server response time test.
I hosted a site on the Bluehost platform to perform the test and consistently monitored it using the Pingdom tool. As per my last test results, my Bluehost site recorded an average server response time of 438.82 ms, and that's a decent server response time for sure and definitely better than HostGator which is also the part of same EIG hosting.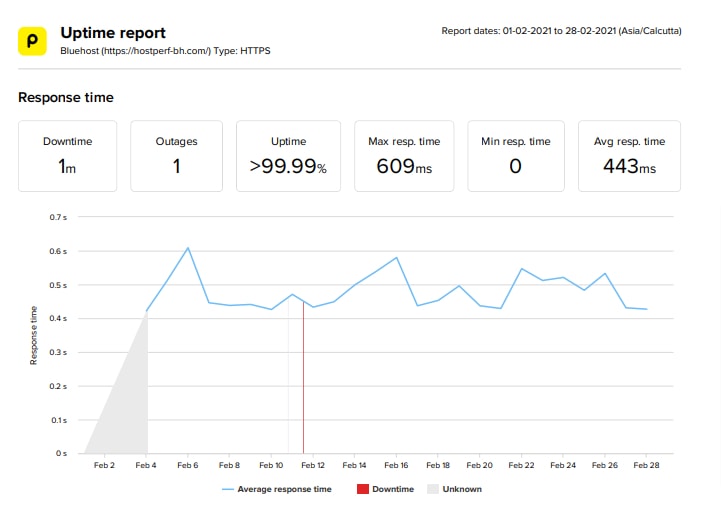 Uptime
We are no stranger to the importance of a good uptime in hosting, and sites can't afford success without a reliable uptime. While almost all hosting companies claim to have the best uptime, with some up to 100%, it is always wise to test it.
When I tested my site's uptime last time, the site recorded an uptime of 99.99%, and further, I didn't notice any glitches throughout the testing period. Hence, you can see that Bluehost has a reliable uptime.
Load Testing
For high-traffic sites, it is extremely important to find a hosting service that has the right architecture to handle the traffic load. Even though most of the hosting services claim to be efficient in it, it is never wise to count on their promising words without a test, and that's when the Load testing comes into play.
I recently performed Load Testing on my Bluehost site by sending 500 and 1000 concurrent traffic to the site; my site responded pretty well with 54 ms in Clients Per Test (1000 Clients in 1 Minute), 374 ms Maintain Client Load (500 Clients in 1 Minute).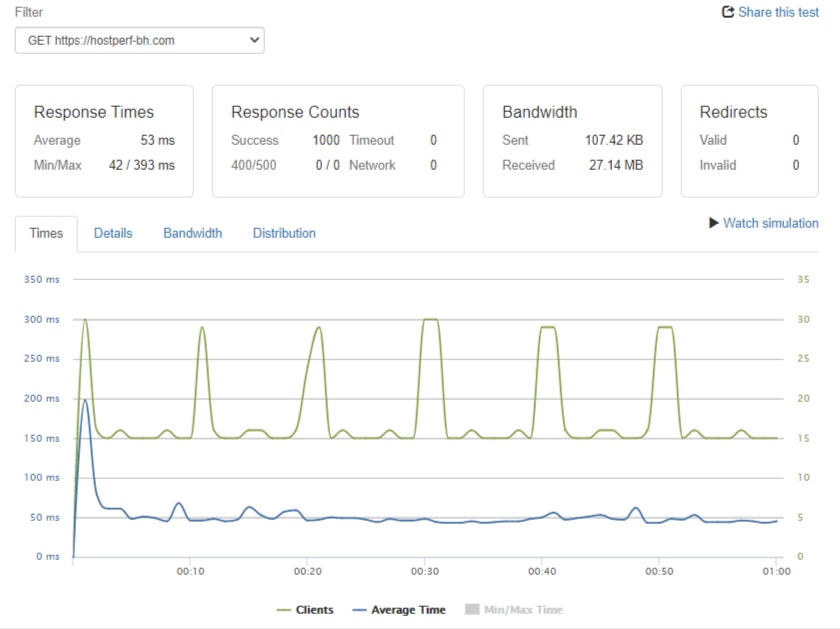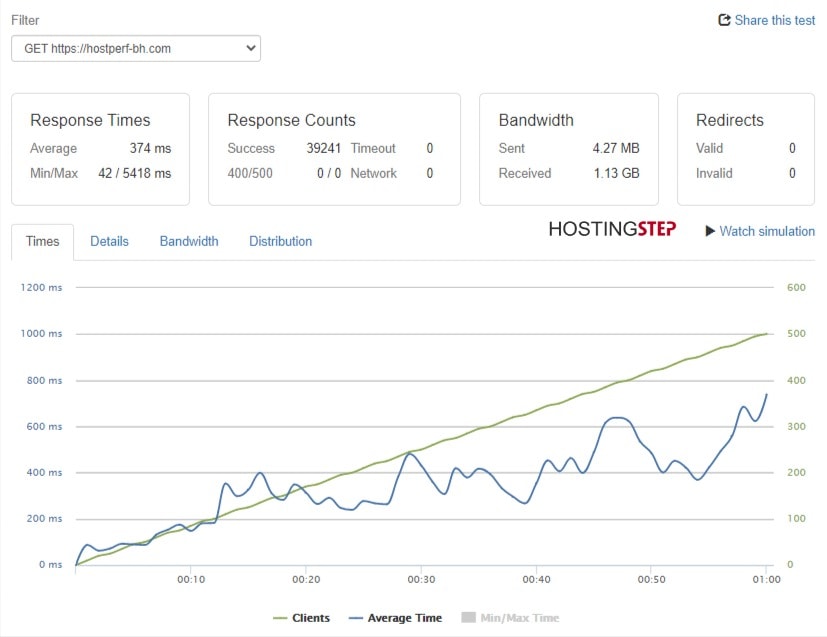 Global TTFB
If you are looking forward to hosting a site with multiple global locations for traffic, you must first ensure that the hosting service you choose has good global TTFB. To find out the global TTFB of Bluehost, I pinged my Bluehost site from as many as ten different locations across the globe.
My site recorded an average TTFB of 438.82 ms with a decent TTFB in all ten places. The site had the lowest TTFB of 126.39 ms in Dallas and the highest TTFB of 781.11 ms in Bangalore. Hence, Bluehost can largely help sites that depend on multiple locations for traffic.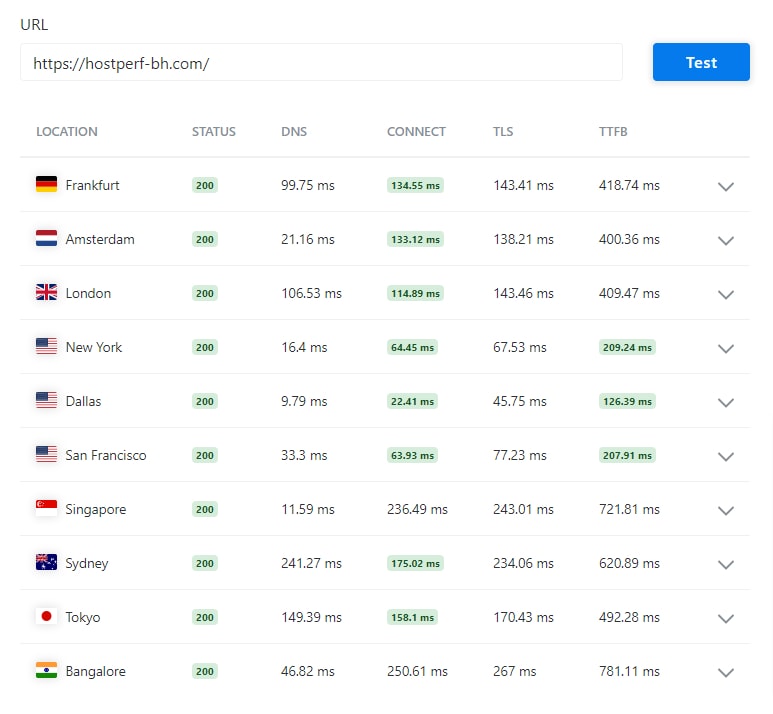 Core Web Vitals
User experience is a very important factor for ranking. If you want to see your site rank high in the SERPs, you need to ensure that your site delivers the best user experience. However, before you can work on improving the user experience on your site, you have first to ensure that your site is hosted on a hosting service that is highly supportive in this regard. However, the good news is we can check the Core Web Vitals of a hosting service before choosing one.
I have been consistently testing the Core Web Vitals of my Bluehost site, and according to the last test results, my site recorded a 'Largest Contentful Paint' of 1.080 s, a 'Total Blocking Time' of 0.002 s, and a 'Cumulative Layout Shift:' of 0.021 s. Going by the results, Bluehost may not have the best Core Web Vitals, but again it's not even that bad, and with a bit of effort, sites can deliver a brilliant user experience to their visitors for sure.