This is my list of solid alternatives to Hostinger, a popular shared hosting service.
In this post, I have
Rated the Hostinger alternatives based on data.
Sharing my personal experience with each hosting services recommended.
Shows how each of the hosting services compares against Hostinger.
1. GreenGeeks – Best Hostinger Alternative
GreenGeeks is the overall best alternative to Hostinger in this list.
Not only to Hostinger, I recommend GreenGeeks as the best ever shared hosting company in the industry.
It's simply because GreenGeeks offers the fast page load time better than other shared hosting services.
I bought hosting accounts from 22 hosting companies and installed a WordPress site. Then I put the site for 24/7 test using industry best tools like Pingdom, Loader and GTMetrix.
Thus based on the last 3 months data, GreenGeeks recorded the fastest load time of 296ms. In the same time period, Hostinger recorded only 354ms load time.
In another test, I sent 500 simulateonus visitors to my GreenGeeks and Hostinger test site.
The GreenGeeks recorded an average response time of 77ms, Hostinger took 6210ms to handle the same traffic. By the concept, lower response time indicates faster servers, GreenGeeks is way faster than Hostinger.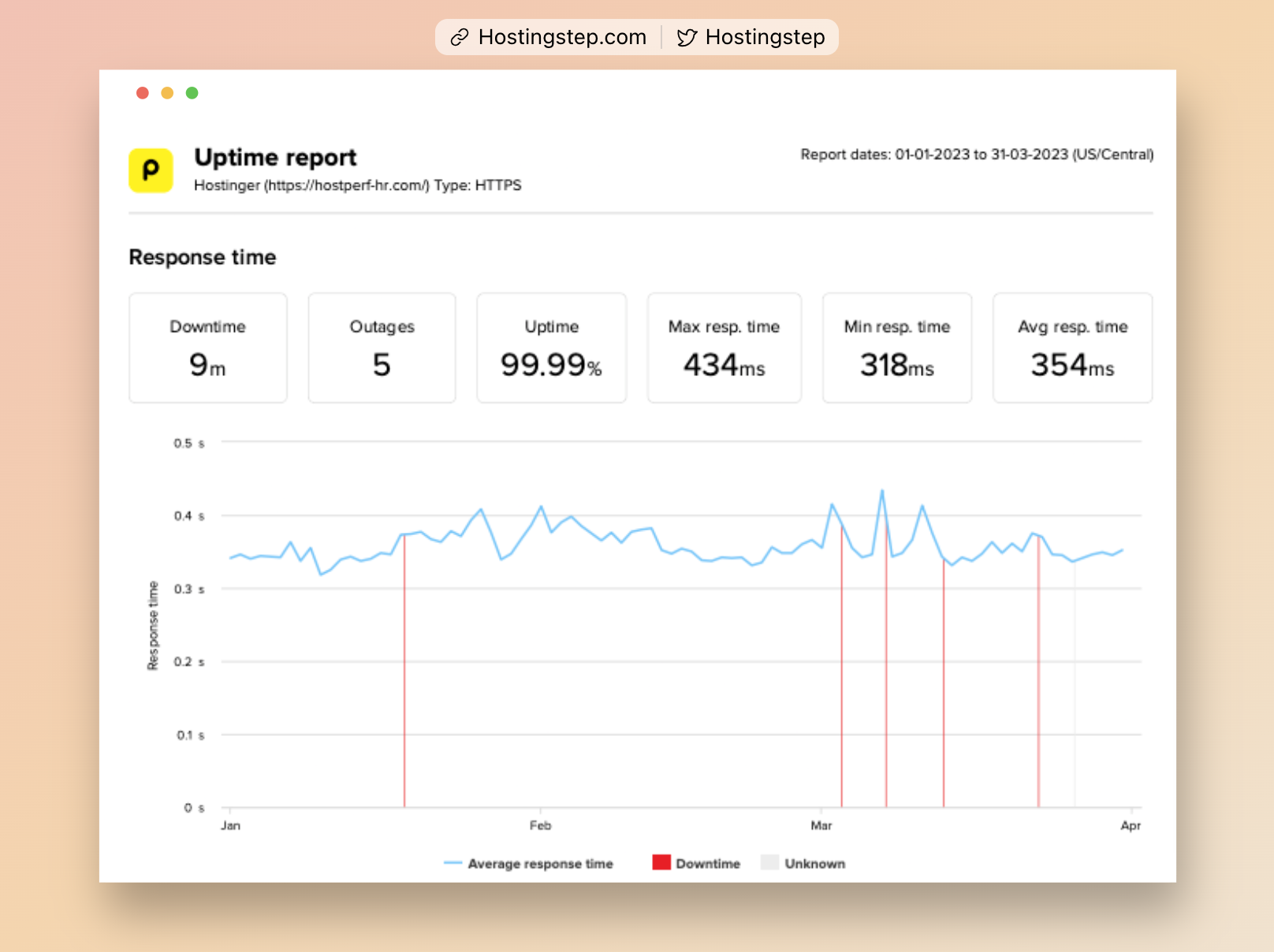 Modified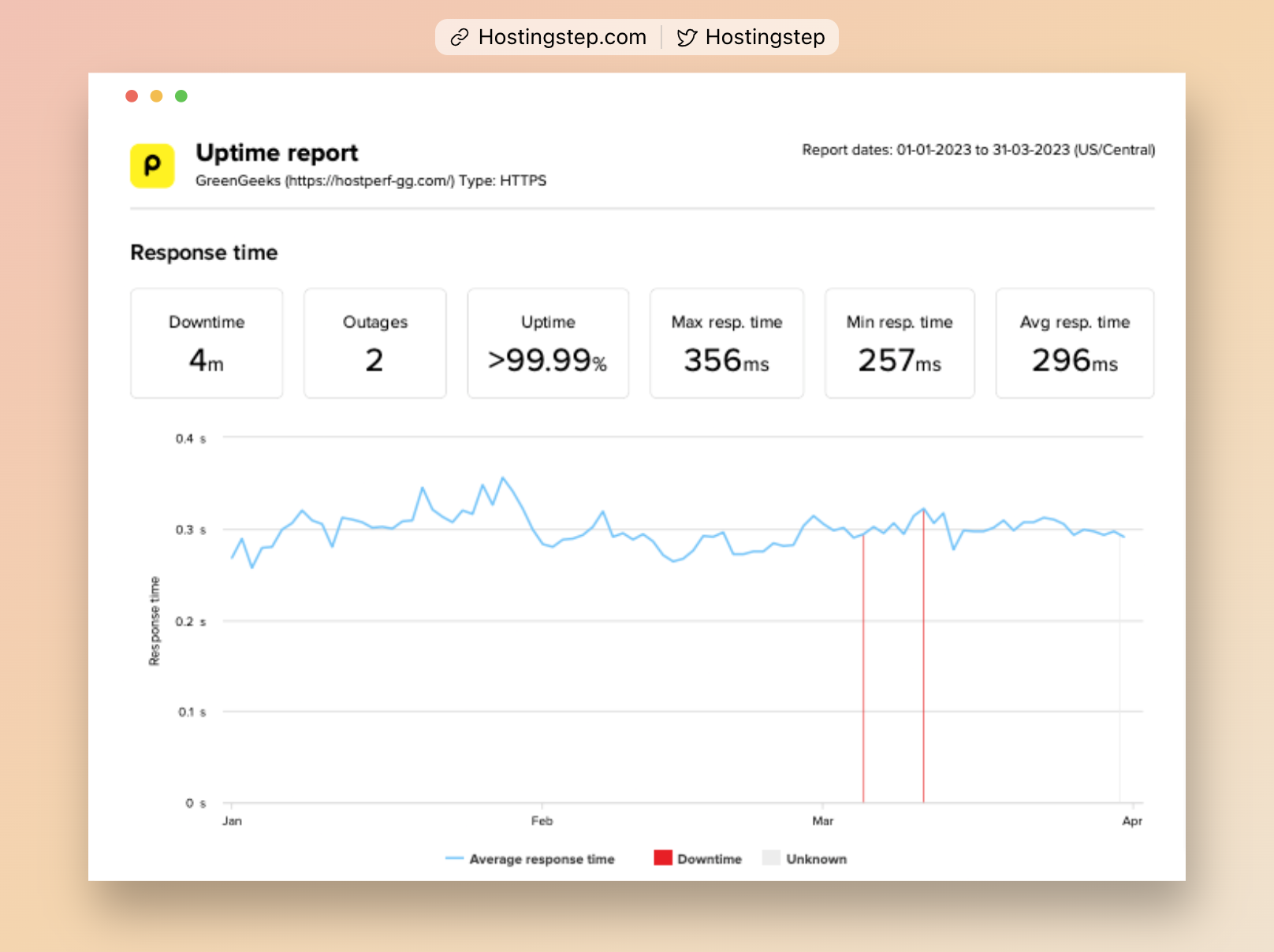 Original
Another advantage of GreenGeeks over Hostinger is there is no constant calls for upsells on GreenGeeks.
Take any of their plans, it comes with free staging sites, daily backups, CDN. At Hostinger, these features are available only the top tier plans.
The slight disadvantage of GreenGeeks over Hostinger is their renewal pricing. GreenGeeks top tier plan renews at $26.99 per month, whereas Hostinger's renews at $24.99 per month.
Apart from that, I don't find any drawbacks of GreenGeeks over Hostinger. Make sure to sign up with GreenGeeks Coupon Code and get started for $2.49/month.
2. A2 Hosting
A2 Hosting is the next best alternative to Hostinger.
A2 Hosting's pricing, performance, and uptime are superior to Hostinger.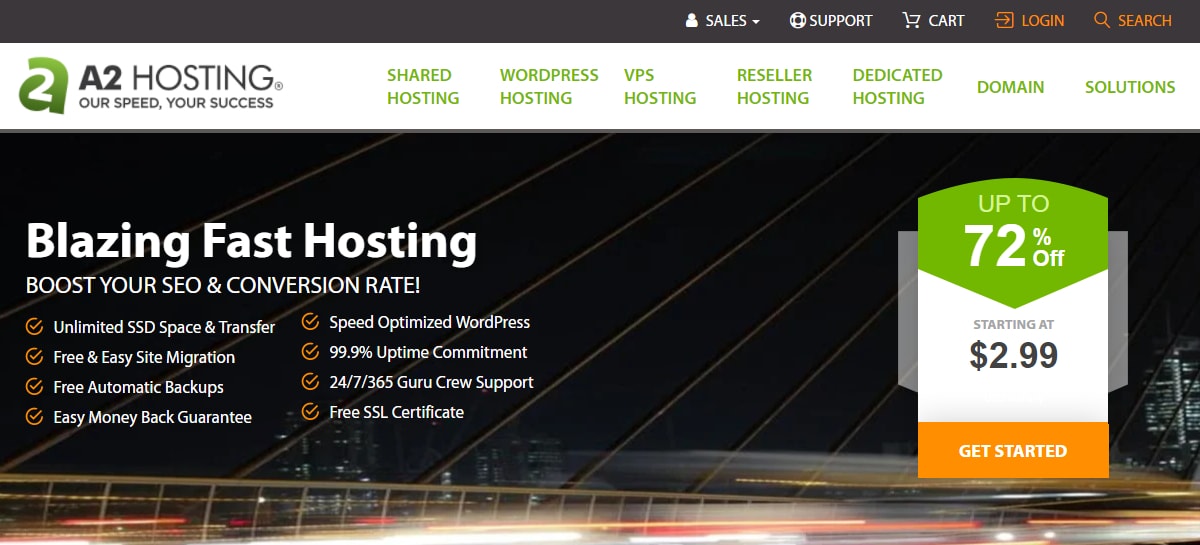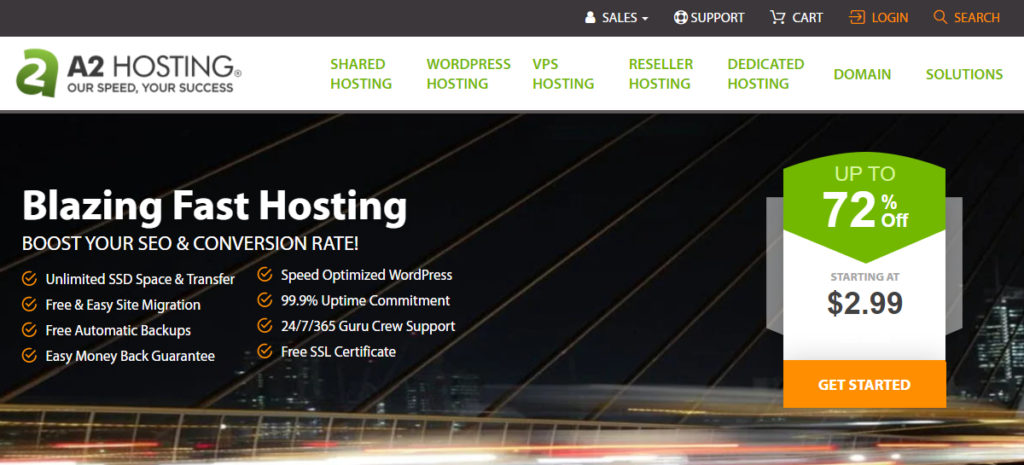 Advantages of A2 Hosting over Hostinger A2 Hosting outperforms Hostinger in terms of both speed and uptime.
With a TTFB of 323ms and an uptime of 99.95%, A2 Hosting offers the best value for money. Additionally, A2 Hosting's Turbo plan comes with unlimited NVMe storage, which leads to faster website performance.
Disadvantages of A2 Hosting over Hostinger The LiteSpeed plans are only available on A2 Hosting's Turbo plans, which start at $6.99/month. This could be a drawback for those looking for the LiteSpeed advantage on lower-priced plans.
3. FastComet
FastComet is another viable alternative to Hostinger. FastComet's faster website speed and superior uptime make it a great choice.
Advantages of FastComet over Hostinger FastComet outperforms Hostinger in terms of speed, with a TTFB of 321ms and an uptime of 99.98%. Additionally, FastComet offers a minimum of 2 cores and 2GB RAM, which is higher than Hostinger's offering of 1GB RAM and 1 CPU core.
Disadvantages of FastComet over Hostinger FastComet's LiteSpeed Cache feature is only available on their top-tier plan, which means their cheaper plans may not be as fast. Furthermore, FastComet has limited disk space compared to Hostinger.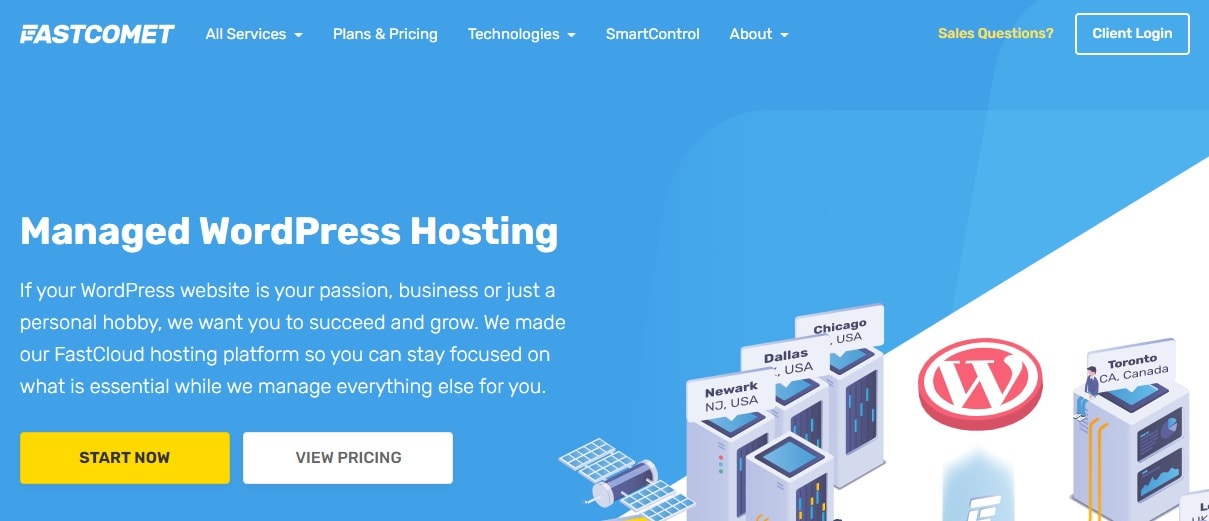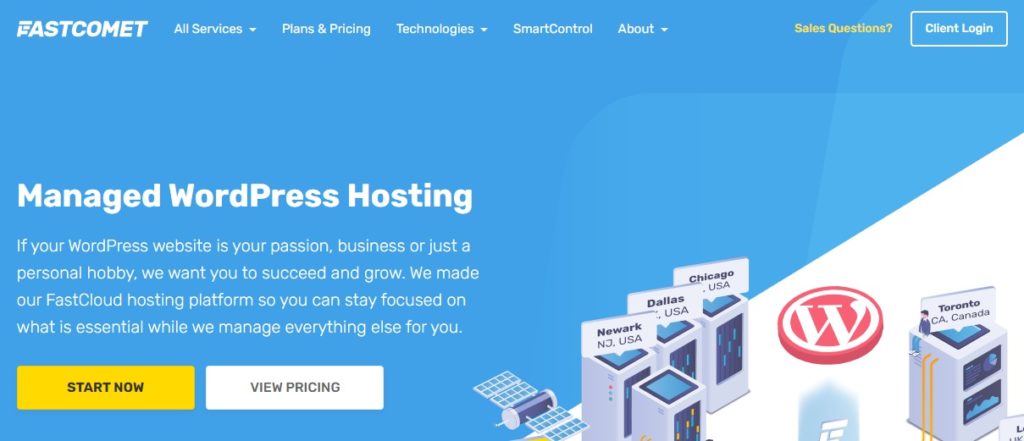 Which Hostinger alternative is good for you?
I have conducted thorough tests on several Hostinger alternatives, evaluating their performance, uptime, loading speed, Global TTFB, pricing, and customer support.
Based on my findings, GreenGeeks stands out as an excellent Hostinger alternative due to its exceptional speed, performance, and hosting quality. Therefore, if you're seeking an optimal replacement for Hostinger, GreenGeeks is worth considering.