Cloudways Reviews 2021: How Good is This Cloud Hosting?
Our expert review on Cloudways focuses on performance, pricing, features, and support.
Founded in 2009, Cloudways positions itself as the affordable Managed Cloud Hosting provider at just $10 per month.
They are in this unique price range and don't have a real competitor! With such a positive note, read our reviews on Cloudways to know the good and bad at Hostingstep and existing user reviews below.
Cloudways Review: Summary
Cloudways offers simple, fast, and convenient managed cloud hosting. With transparent pricing, high performance, and best-in-class support, I rate them as the best managed cloud hosting industry.
What is Cloudways?
According to Cloudways.com
Cloudways is a managed cloud hosting platform to build, deploy, scale, and manage web applications. Cloudways provides high standards of performance, best-of-breed technologies for a simplified hosting experience.
Cloudways Plans and Pricing
Cloudways plan starts at $10.00 per month with a free trial for three days. Cloudways does have packages at every price point. The most popular Cloudways plans of each cloud providers are
DigitalOcean: Starts at $10 per month
Linode: Starts at $12 per month
Vultr: Starts at $11 per month
Vultr High Frequency: Starts at $13 per month
Amazon Web Services: Starts at $36.51 per month
Google Cloud: Starts at $33.63 per month
All Cloudways plans get every feature and differ based on server resources like RAM, CPU, Storage, and Bandwidth.
Cloudways Pros
1. Cloudways offer high performance.
Cloudways is known for its high performance, and it got reflected in our daily tests. I signed up with Cloudways as a customer and bought an account with DigitalOcean for a $10 per month plan.
Our test site recorded an average response time of 325ms, which is impressive than most other hosts we've tested so far.
| cLOUDWAYS | AVERAGE RESPONSE TIME |
| --- | --- |
| September 2020 | 294 ms |
| October | 324 ms |
| November | 283 ms |
| December | 118 ms |
Cloudways performance is impressive since they're affordable, while most of their competitors like SiteGround struggle to provide good performance.
2. Impressive Uptime (100%)
Cloudways have different uptime guarantees based on each cloud provider. While Vultr provides 100%, DigitalOcean has a 99.9% guarantee on their servers.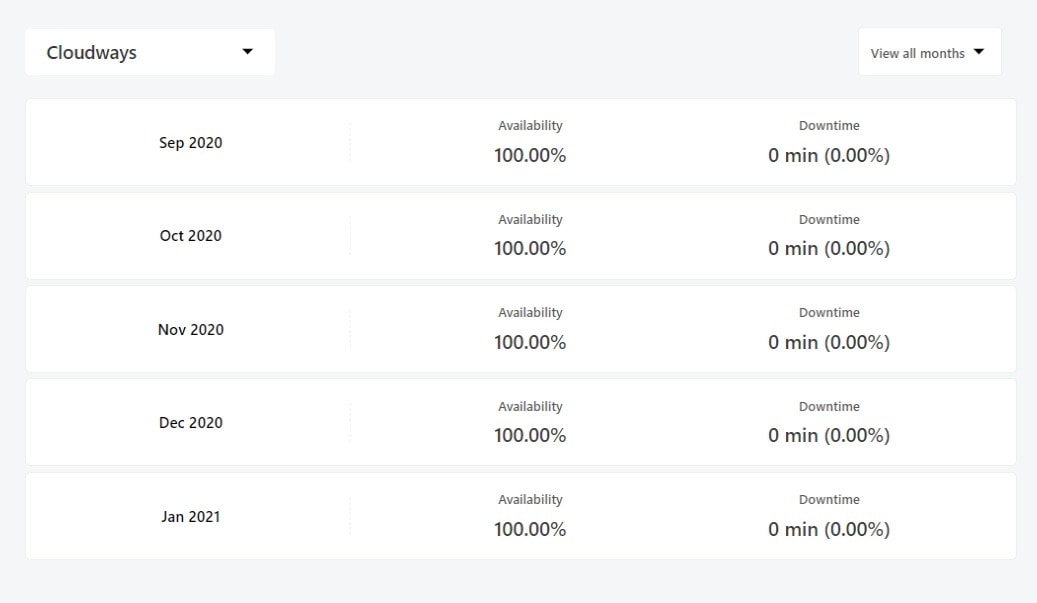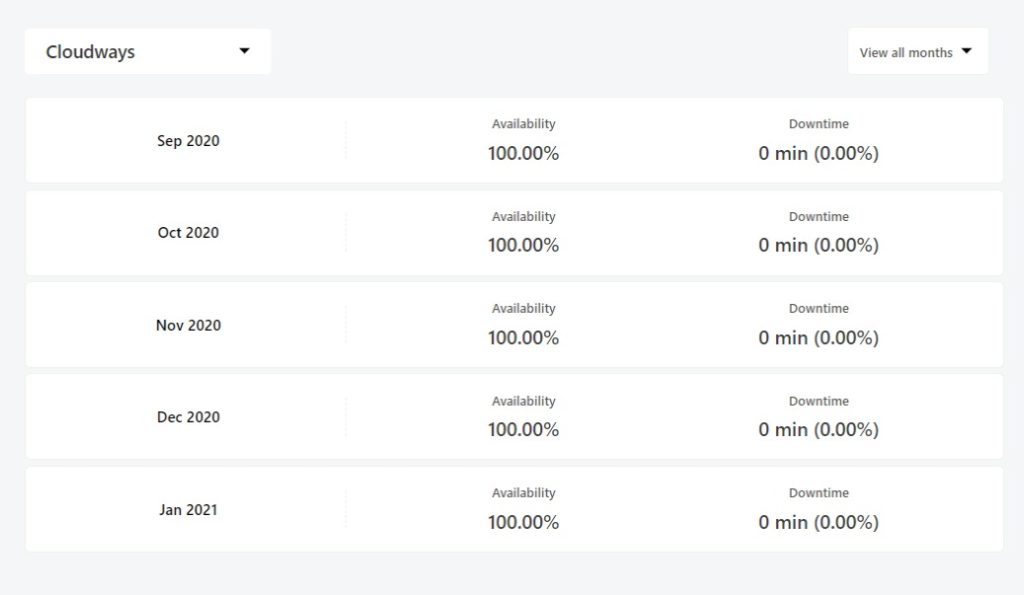 Contrary to their claim, DigitalOcean itself recorded a 100% uptime throughout the last three months; Our site is hosted on Chicago datacenter.
Our test site is monitored every 60 seconds once to monitor even minor outages. I also put a secondary tool for testing, and I've got a similar 100% uptime.
3. Affordable Managed Cloud hosting
Cloudways packages start at just $10 per month. While most of the shared hosting like HostGator, Bluehost offers cheap introductory pricing, the renewals will be above $10 per month.
When the shared host itself costs over $10, Cloudways provides managed cloud hosting at a similar price is commendable.
The concurrent plans are too affordably priced. The next level of Cloudways cost $22 and $42 per month.
Considering the performance and uptime combined with affordable pricing, Cloudways offers the best value for money cloud hosting in the industry.
4. 60+ global data center locations
Cloudways partnered with five laaS providers (Infrastructure as a service), namely.
DigitalOcean
Linode
Vultr
Amazon Web Services
Google Cloud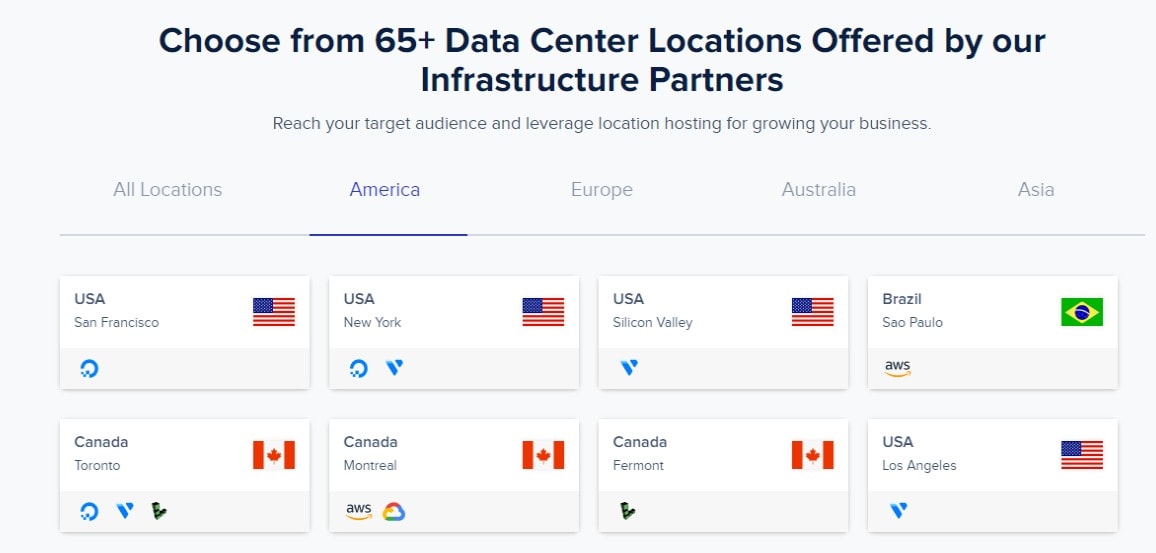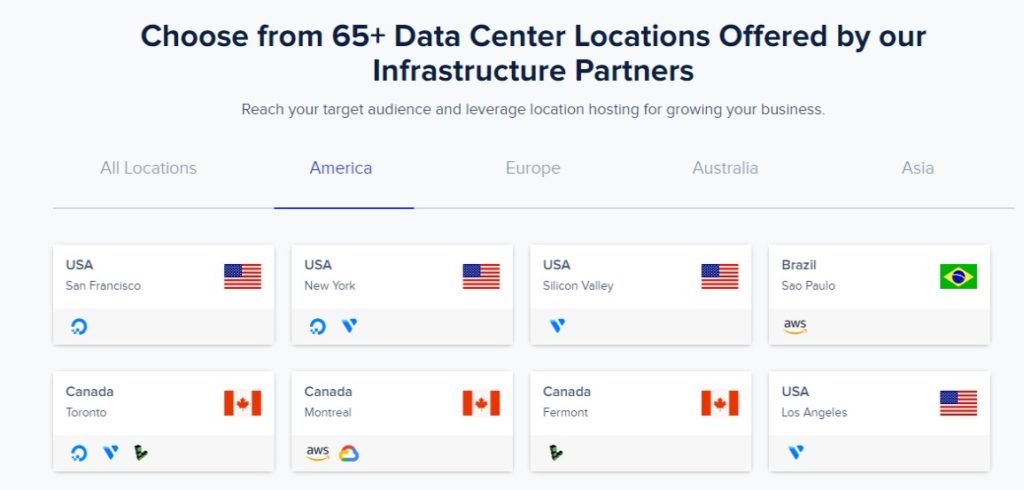 Cloudways can provide their services from over 60+ global data center locations with complete access to all providers. No other host in the world achieved this kind of flexibility in choosing data centers.
Using services like Cloudharmony, you can find low latency data centers and use them via Cloudways to delight your visitors with a better user experience.
5. Powerful Control Panel
If you are coming from cPanel, then Cloudways control panel will improve your productivity a lot. The tasks can be done in less than 1 – 3 clicks, taking at least 5 – 7 clicks in cPanel.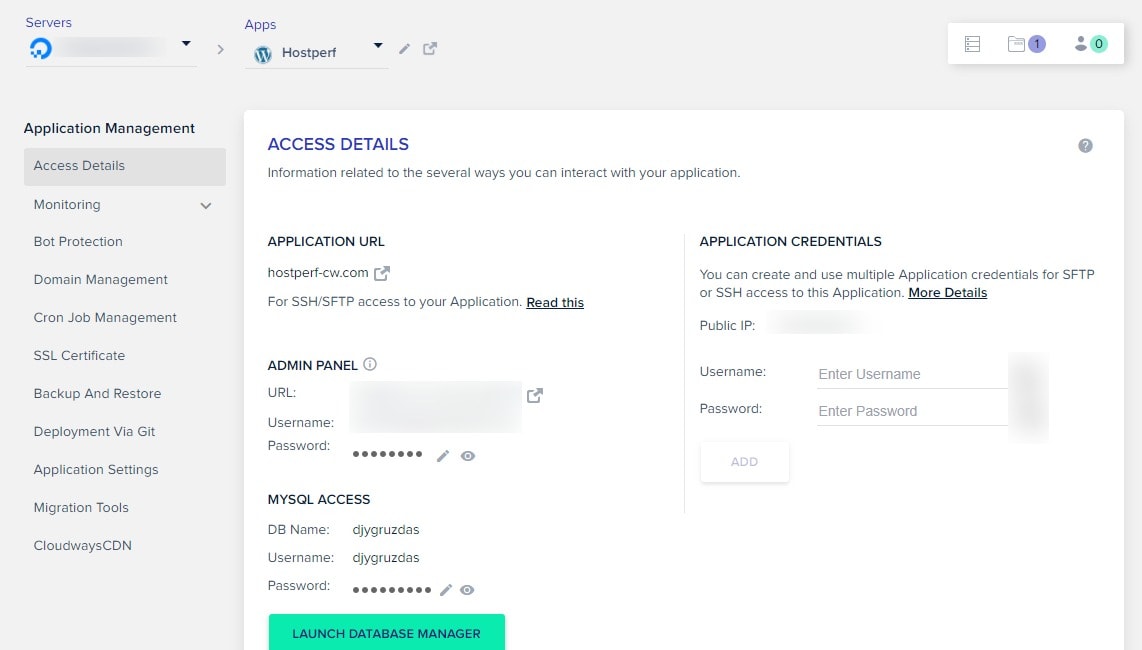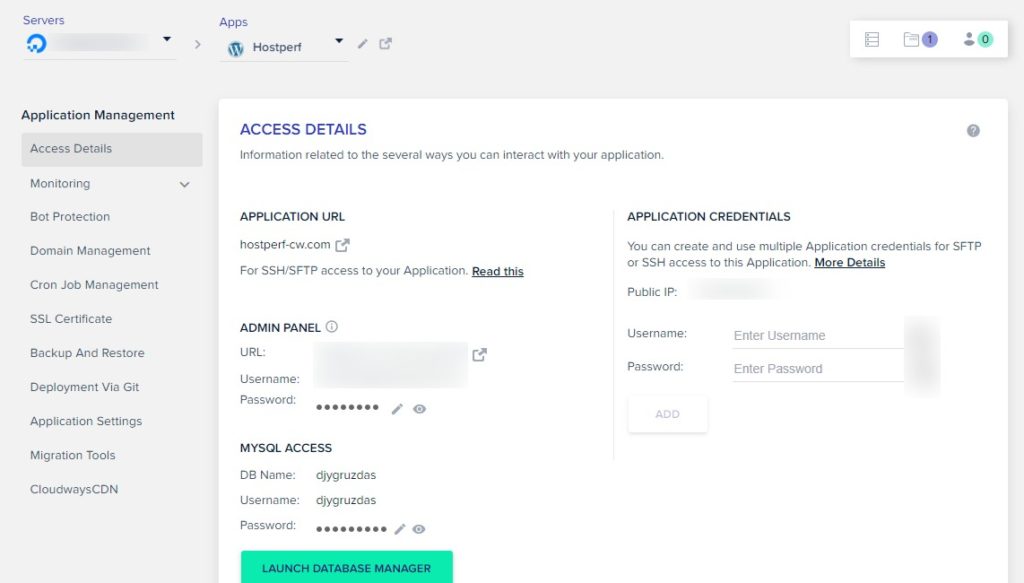 In the beginning, you might find it challenging to use. But once you get comfortable, it will be a cakewalk for you. There are a lot of features that you don't usually find with other hosts, and Cloudways did a similar job here.
Cloudways Cons
1. CDN and Email hosting as an addon
Unlike shared hosts, Cloudways doesn't offer CDN and Email hosting for free. However, Cloudways provides affordable add-ons like CDN ($1 for 25GB Bandwidth) and Email hosting ($1 per account)
CloudwaysCDN is powered by StackPath, while Rackspace is used for email hosting.
When to Choose Cloudways?
If you are upgrading from shared hosting, then Cloudways is your ultimate choice. By choosing Cloudways, you don't need to burn your pockets by boosting to Managed WordPress hosting, which usually costs $30 per month.
When not to Choose Cloudways?
Though Cloudways is excellent, it's not auto-scalable and requires a manual upgrade (although it takes just a few clicks). If you are highly concerned about autoscaling, then Cloudways is not a good option.
Frequently Asked Questions
How much is Cloudways?
Cloudways is an ultimately managed cloud hosting with free migrations and 24/7 Human support. Cloudways comes with an innovative control panel suitable for both business owners and developers.
How much is Cloudways?
Cloudways pricing starts at $10.00 per month, per server. You can get three days of a free trial. Check the complete details in the pricing section.
How long is Cloudways free trial?
Cloudways provides a 3-day free trial for all users. Once the trial ends, the account can be upgraded to the full version. Google Cloud servers don't come under a free trial.
Is Cloudways shared hosting?
Cloudways is a cloud hosting platform that provides easy access to launch websites. Cloudways doesn't fall under either shared, VPS, or Dedicated hosting.
How does Cloudways work?
Cloudways partnered with six laaS providers, namely Google, Amazon, DigitalOcean, Linode, and Vultr. Cloudways will deploy your applications at just a few clicks, and you don't need to pay extra for those cloud providers.
Does Cloudways have a cPanel?
Cloudways comes with its Proprietary control panel and doesn't use cPanel. Their control panels come with many intrinsic features to ease your site management.