Rocket.net Review 2023 – The #1 fastest WordPress Hosting
Rocket.net is the truly next generation managed WordPress hosting service. Based on last 12-months test data, Rocket.net outperformed all other hosting providers like Kinsta and WP Engine. They offer fast TTFB, 100% uptime, great load handling and a faster Core Web Vitals score. It's the only company to deeply integrate Cloudflare Enterprise for maximum performance benefits.
There are no upsells and everything from speed to security features are included at no extra cost. The traffic limits are enormous even on starter plans. The unlimited PHP workers on all plans is surprisingly a great feature. The dashboard looks feature rich with access to most managed WordPress features like staging, backups, logs, etc.
Our Verdict
Overall: Rocket.net is an overall fantastic Managed WordPress hosting. They studied the industry pain points and delivered a truly faster hosting solution with zero upsells. They didn't just integrate but did a lot of speed optimization on the top of Cloudflare Enterprise for even faster performance. Considering the performance-to-pricing ratio, Rocket.net is an excellent choice.
Performance: Rocket.net has got remarkable performance in TTFB, Uptime, load test, and Core Web Vitals. Thanks to Cloudflare Enterprise with Full Page caching, Rocket.net outperforms other services with a similar setup (CDN with full page caching). The services come with all premium features of Agro smart routing, Polish image optimization and tiered caching.
Features: Rocket.net did a commendable job with its features. The control panel looks simple but comes with feature-rich access to advanced features like staging, analytics and Error logs. There are only 8 menus to access all the features. At less than three clicks, a WordPress site can be created. The themes and plugins can be updated from the dashboard. The WordPress activity log is my favourite feature on the dashboard.
Support: Rocket.net provides industry leading 24/7 support via email, chat or phone calls. Their CEO Ben Gabler, being in the industry for 20 years jumps in to fix support issues is a great thing to note. However, I never did get a chance to talk with support due to zero issues.
Rocket.net Pros and Cons
Pros:
Full Page caching on Cloudflare Enterprise ($6000 value).
Enormous traffic limits on all plans.
Fastest TTFB / full load time and highest uptime recorded.
No upsells; the same price on renewals.
Cons:
No email hosting
Not affordable for beginners.
No free domain name
Rocket.net Pricing
INSTALLS
VISITORS
STORAGE
BANDWIDTH
PRICING
Features like Enterprise CDN features, Uptime Guarantee, Free SSL Certificates, 24/7 Support, automated daily backups, multi-site support, etc., are included in all the plans.
The company launched a new set of Agency and Enterprise plans. The Agency plan starts at $100/month, and all the plans come with unmetered visits, an upgrade from regular Managed hosting plans with traffic limits. The agency plan also gets access to Agency Kit, which features a White-label control panel, WooCommerce Integration, and expert customer support.
The Enterprise plan starts at $649/month and is suitable for high-traffic sites. The plan comes with enormous tech specs like a minimum of 8 CPU Cores, 64GB RAM, and 1TB NVMe storage. The plans have unlimited PHP workers, Object Cache pro, and unlimited requests.
---
Rocket.net Savings
We've partnered with Rocket.net to bring an exclusive discount for Hostingstep.com Visitors. Sign up using the respective codes to get discounts on monthly or annual plans.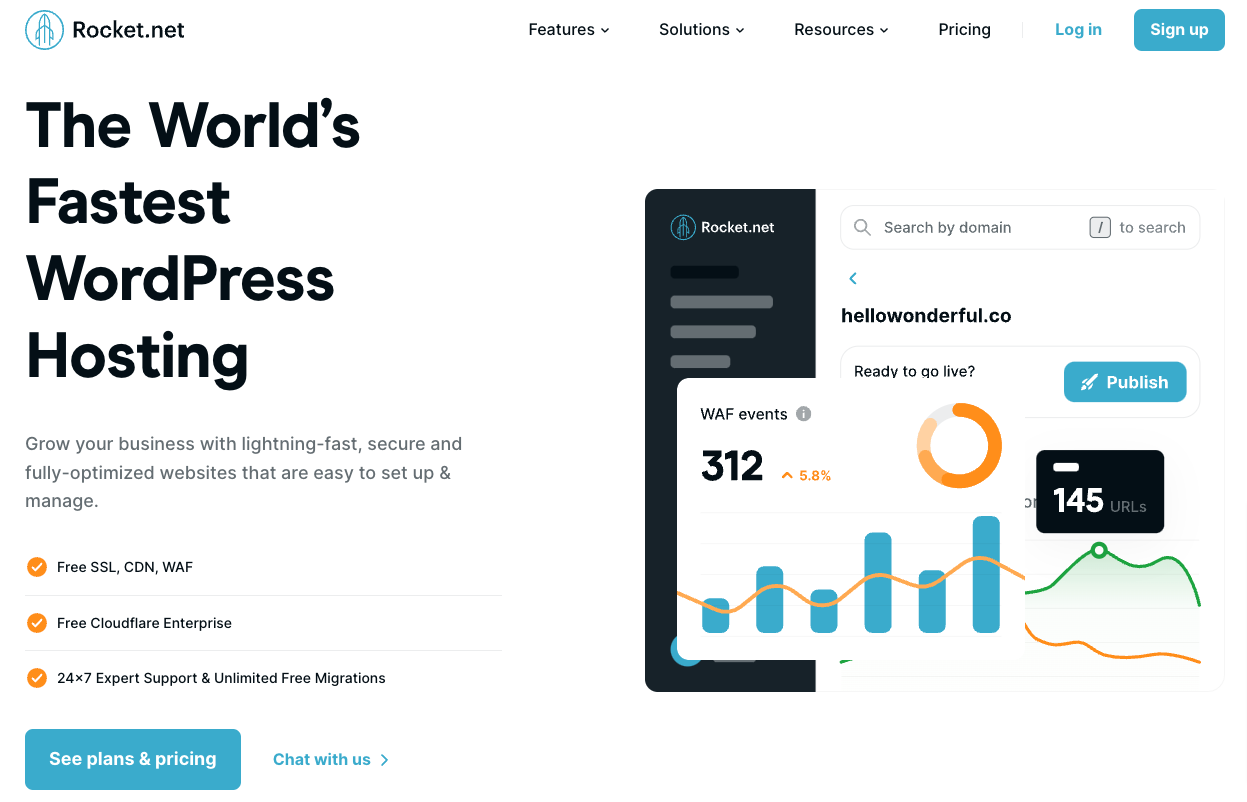 Get 50% off for the first 3 months using the above coupon code.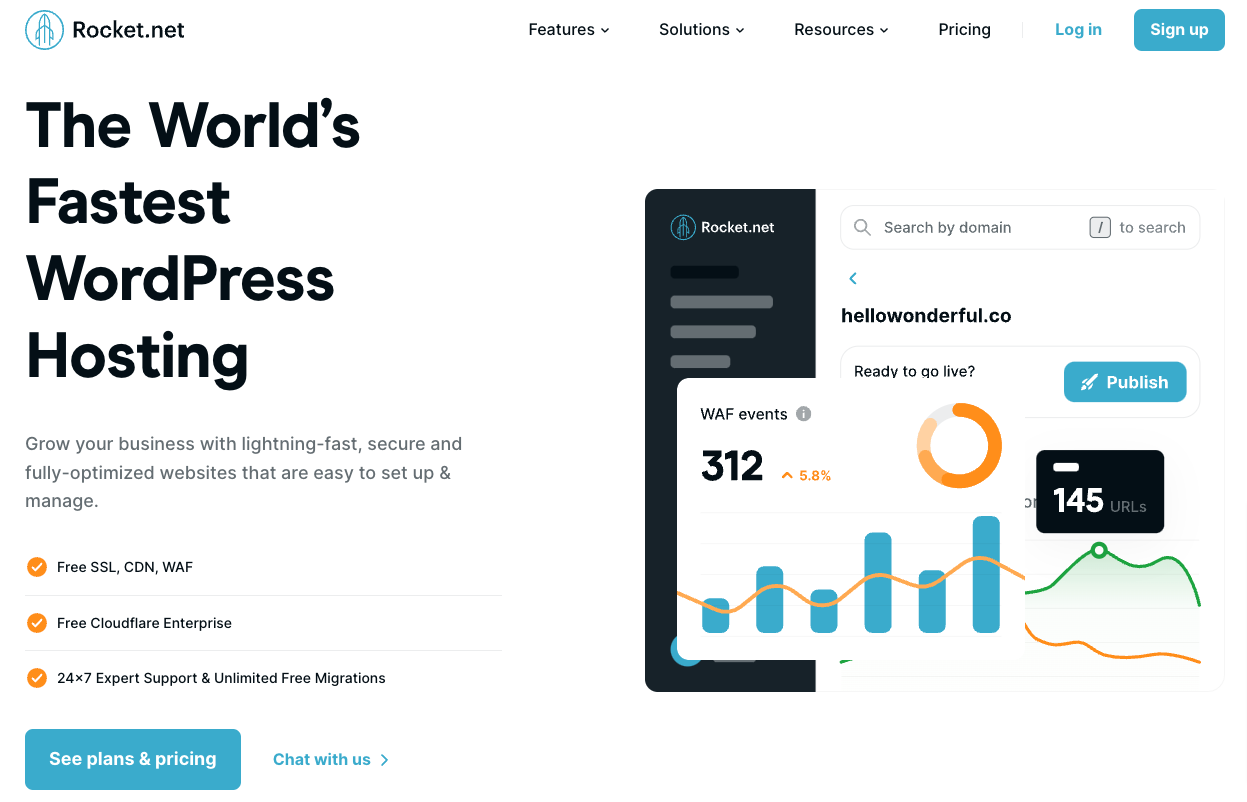 Get a 25% OFF discount on annual plans using the above coupon code.
Rocket.net vs competitors
Rocket.net is an incredible Managed WordPress hosting with exceptional performance. In this managed hosting segment, there are many renowned hosting services with a similar setup of CDN full-page caching.
Kinsta
Both Rocket.net and Kinsta somewhat deliver a similar hosting experience, powered by Cloudflare with Edge caching. While Rocket is powered by Cloudflare Enterprise, Kinsta doesn't mention the same. So, we can consider they're powered by a normal Cloudflare plan. This gives an edge to Rocket as the features like Agro smart routing, tiered caching, Polish, etc aren't available with Kinsta. Though both have a similar pricing model, Rocket gives you double the traffic limits, bandwidth and unlimited PHP workers.
WP Engine
Both WP Engine and Kinsta falls under same segment. WP Engine utilizes Cloudflare in the form of Advanced network to improve speed abnd security. They don't offer full page caching and it's an addon named as "Global Edge Security". Thus, It's clear Rocket.net will be miles ahead of WP Engine in performance. The WP Engine advantage is their experience. They've grown into a Digital experience provider with a growth suite of tools focused on agencies. In this section, Rocket lacks as they're pretty new.
Cloudways
Rocket.net and Cloudways pricing starts at $30/month and $10/month respectively. While Rocket comes with inclusive of all features, Cloudways has many addons. Their Cloudflare Enterprise CDN cost $4.99/site. The backups cost $0.33/GB/site. Cloudways provides unlimited site installs, only limited by the server's RAM/CPU resources. While Rocket can auto-scale, Cloudways requires manual upgrades for scaling.
FlyWheel
Flywheel and Rocket works similar in providing a full page caching by default. Flywheel use Fastly CDN while we know Rocket use CF. The limitations of Flywheel are in their traffic. It's highly limited where Rocket scores with 2x more traffic limits. While Flywheel is focused more on agencies, Rocket is suitable for all type of users with flexibility of savings.
Rocket.net Performance Results
The moment you look into the official site of Rocket.net, they talk about SPEED a lot. The numbers mentioned on the site, like Cache Hit Ratio, Time to First Byte, blazing fast speed, built-in website security, etc.
With our speed test report of Rocket.net, let's see whichever is true.
Server Response Time
Rocket.net recorded an average response time of 255ms. It's the best score among all the hosts tested at Hostingstep.com. The lower the response time, the faster your server is.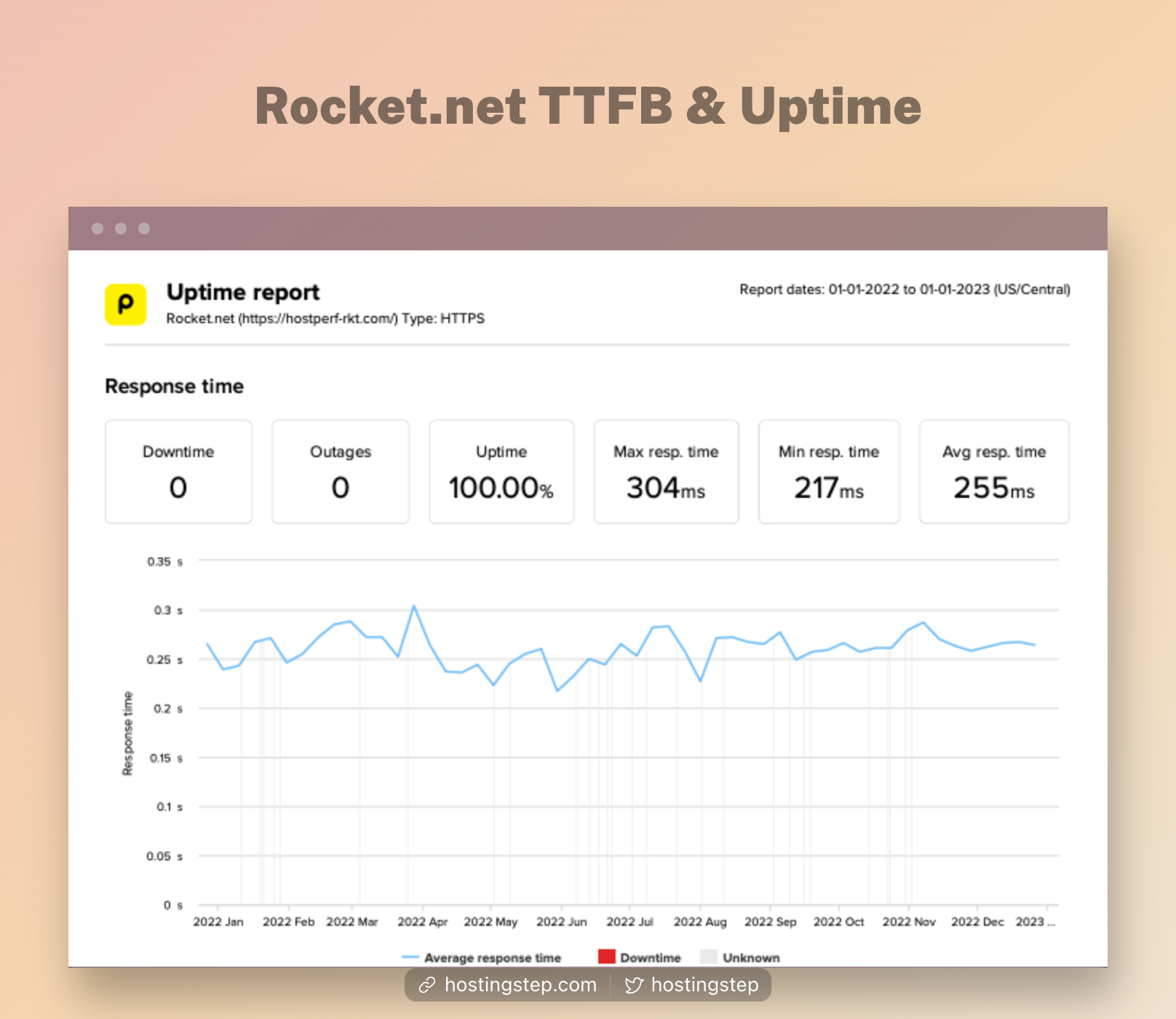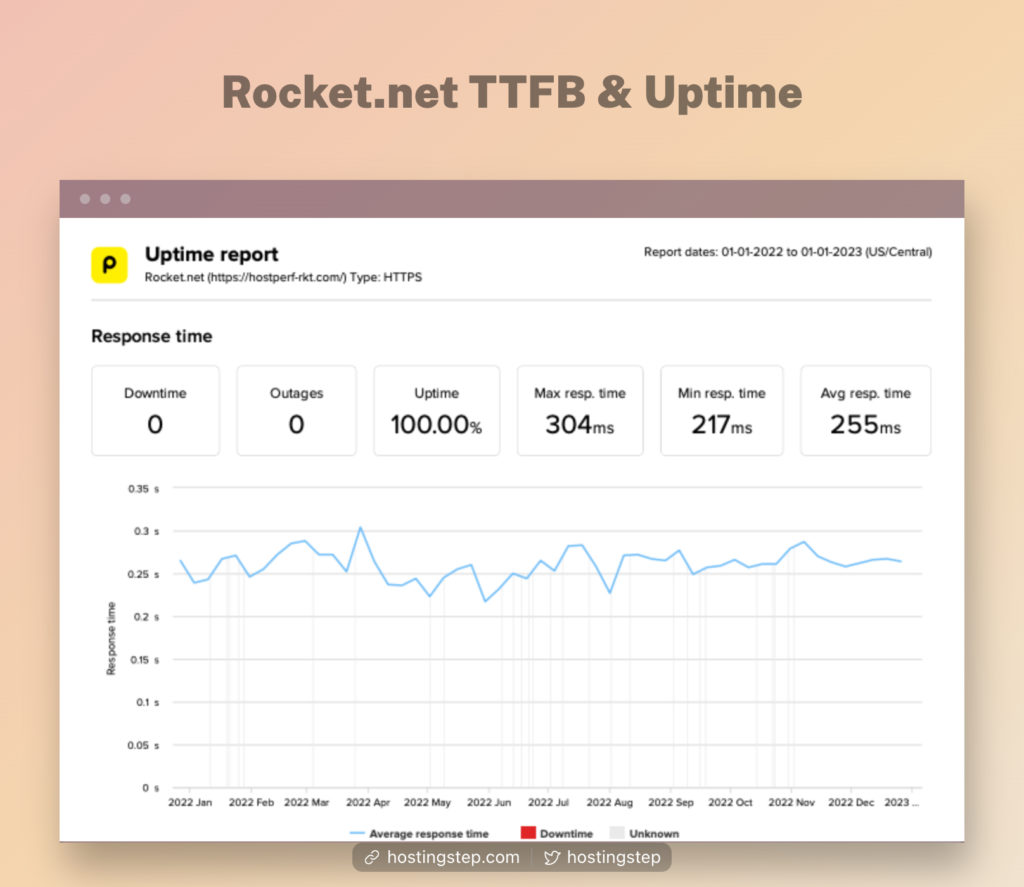 Uptime
Rocket.net recorded 100% uptime in the last 12 months. Two tools monitored the site for 60 seconds once, and both confirmed the 100% score.
Uptime is an important factor, too, at this premium price range. Rocket.net servers are reliable, and I hope the scores will continue in the coming days.
Load Testing
For this test, I sent 500 concurrent visitors to the site and got a 19ms average response time during load, which is the best score I've ever recorded among all hosting companies.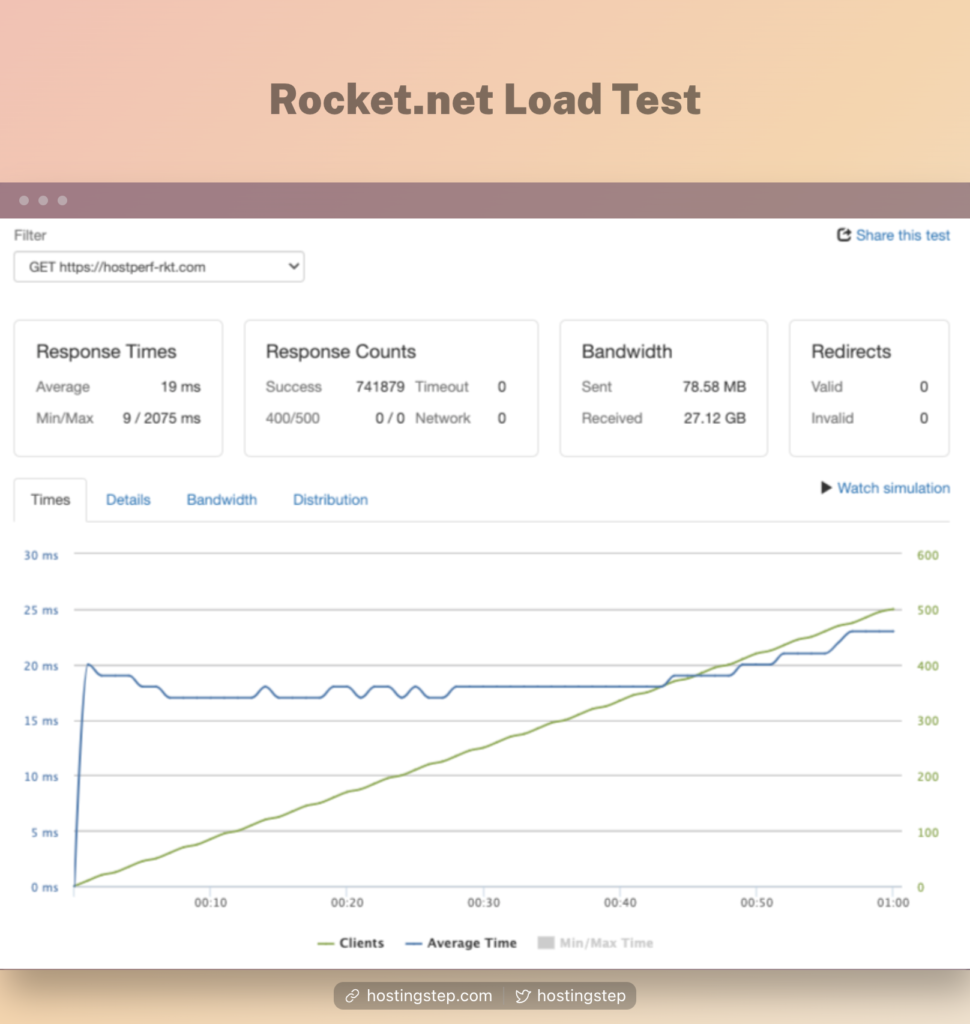 This test ensures how excellent or bad your servers are when your site receives viral traffic. The lower the response time, the faster your server handles the traffic well.
Core Web Vitals
Rocket.net 485ms of Largest Contentful Paint (less than 2.5 seconds is recommended to get a pass score in the search console.)
| core web vitals | Largest contentful paint | cumulative layout shift |
| --- | --- | --- |
| Rocket.net | 480ms | 0 ms |


Global TTFB
Rocket.net recorded fastest global TTFB of 227ms. It's the fastest score among all the companies.

Rocket.Net Features
Rocket.net is Powered by Cloudflare Enterprise
Rocket.net uses the Cloudflare Enterprise network. What is unique about Cloudflare Enterprise? Cloudflare has a free Pro and Business plan priced at $0, $20, and $100 per month. All these plans have limited access to their Global CDN locations.
My location is in Kansas City, and the Rocket.net site got delivered from Cloudflare's Kansas POP, while the other site hosted on pro plan got it delivered from the next nearest St.Louis POP. Check for abbreviations here.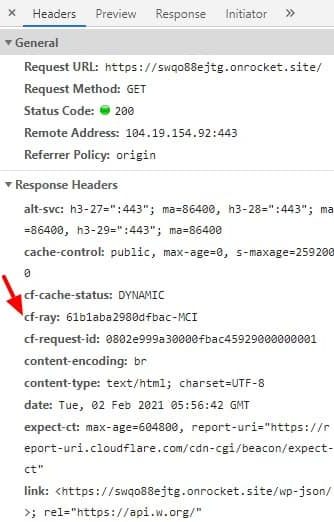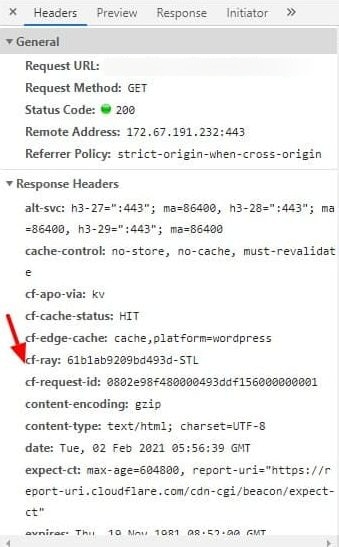 Take another example from India. Cloudflare got seven POP locations in India. The first site is hosted on Cloudflare Pro plan, and the content is delivered from Singapore. At the same time, the site hosted on Rocket.net is delivered from Bombay, India's major POP of Cloudflare. That's the power of Cloudflare Enterprise.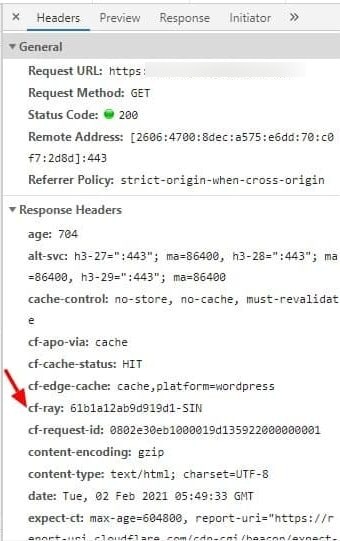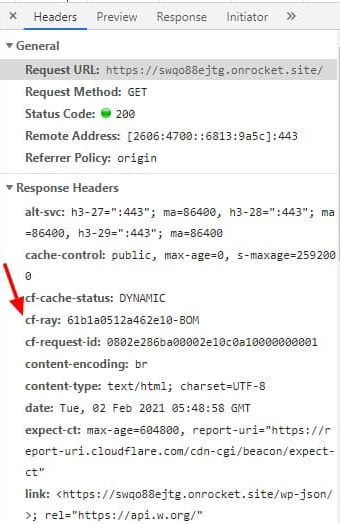 With Cloudflare Enterprise, Rocket.net delivers your site faster to visitors through the nearest data centers. You will get maximum performance as the site will access all global POP locations. Apart from this, Rocket.net also integrates Enterprise features like Polish and Mirage Image optimization, Cookie Cache Bypass, etc., on your sites for even better load times.
Full Page Caching
Rocket.net deploys your site on Cloudflare Full Page Caching by default. Irrespective of the data center location, Full Page Caching can deliver sub-400ms TTFB throughout the globe. Below is the comparison between Cloudflare APO and Rocket.net (Cloudflare Full Page Cache), where Rocket.net outsmarts the traditional CDN setup.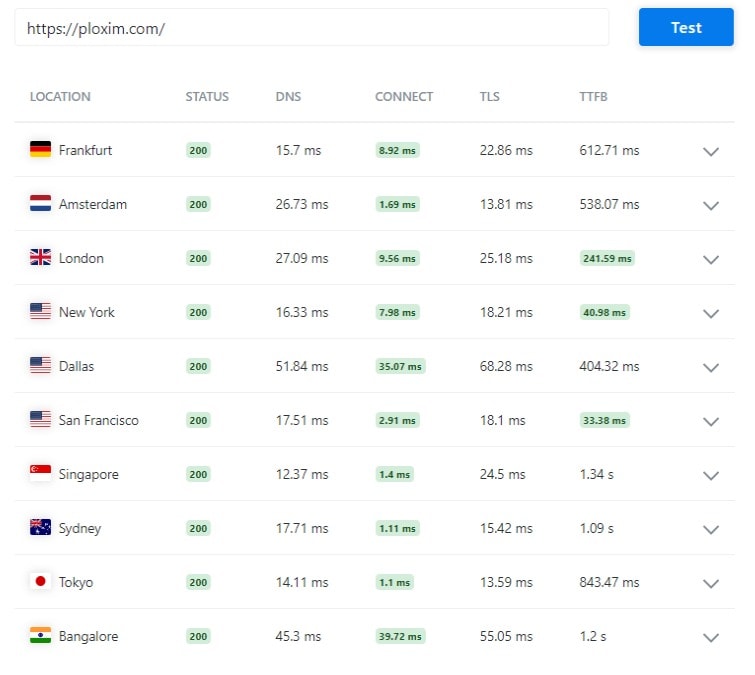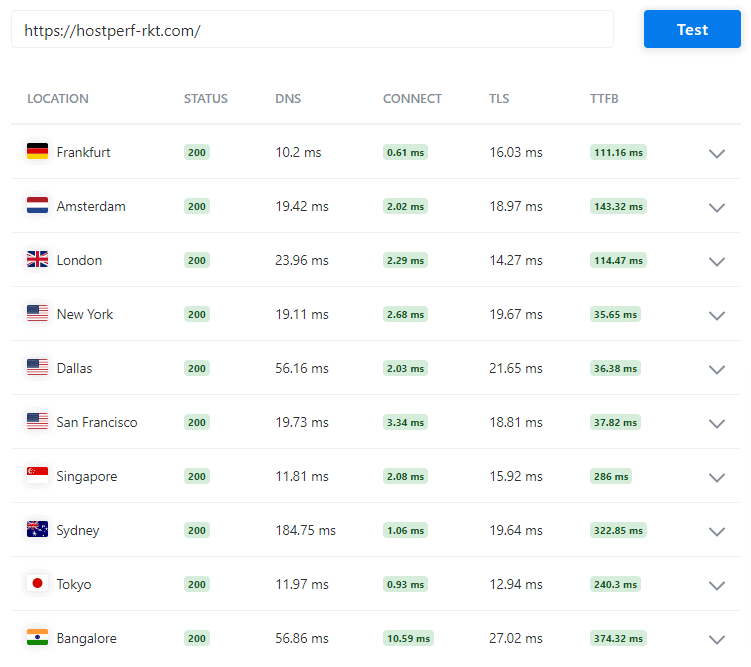 The site hosted on SiteGround doesn't have a great global TTFB; at some locations, the TTFB itself is over 1 second, while the site hosted on Rocket.net delivers low TTFB throughout the globe.
WP Engine offers the same feature as a "Global Edge Security" add-on priced at $30 per month per site.
High Traffic Limitations
Rocket.net offers nearly double the bandwidth when compared to WP Engine and Kinsta. If you are looking for a perfect alternative to the above two hosts, Rocket.net will impress you.

The Starter plan at $30 per month comes with 250,000 visits per month, while competitors offer 25,000 visits per month at the same price. Here is a table that compares the traffic limits of Rocket.net with Kinsta and WP Engine.
| HOST | SPECS |
| --- | --- |
| Rocket | $30/month, 250,000 visits, 10GB Storage |
| Kinsta | $35/month, 25,000 visits, 10GB space |
| WP Engine | $30/month, 25,000 visits, 10GB space |
Simple yet effective Dashboard
Rocket.net dashboard is simple with no distracting elements. On the My Dashboard page, you can see the overall stats of the number of sites hosted, visits, disk usage, and bandwidth limits.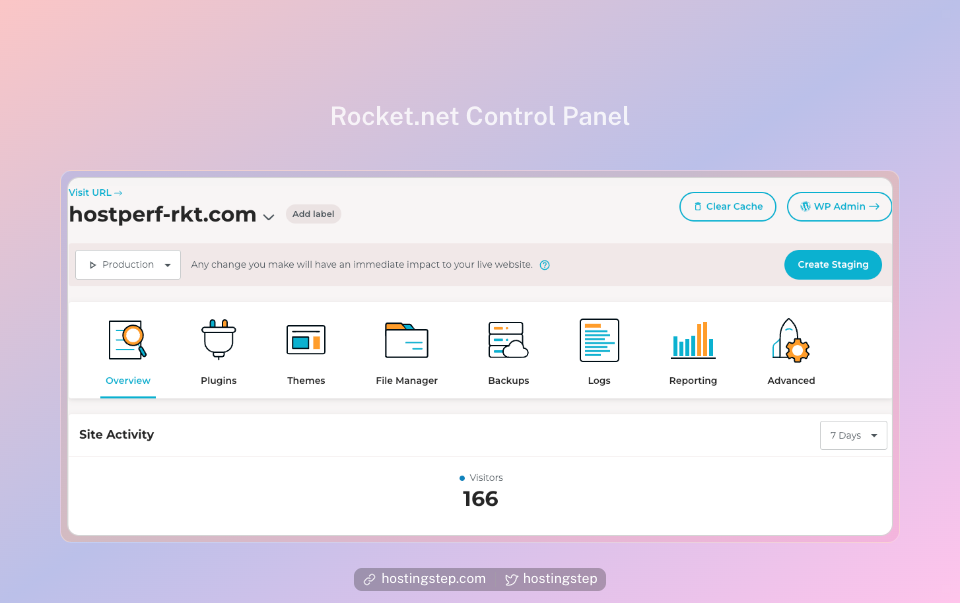 Next, the number of sites is listed with Rocket.net server location, WordPress version, quick login access to WP Admin, and the "Manage" option to do advanced functions. There is also an option to create tickets and view the latest Rocket.net updates in the Dashboard. As said above, the Dashboard is clean, with only the essential things required for a user.
Site Management
This is the site management page for each site hosted on Rocket. There are six significant features listed for easy access.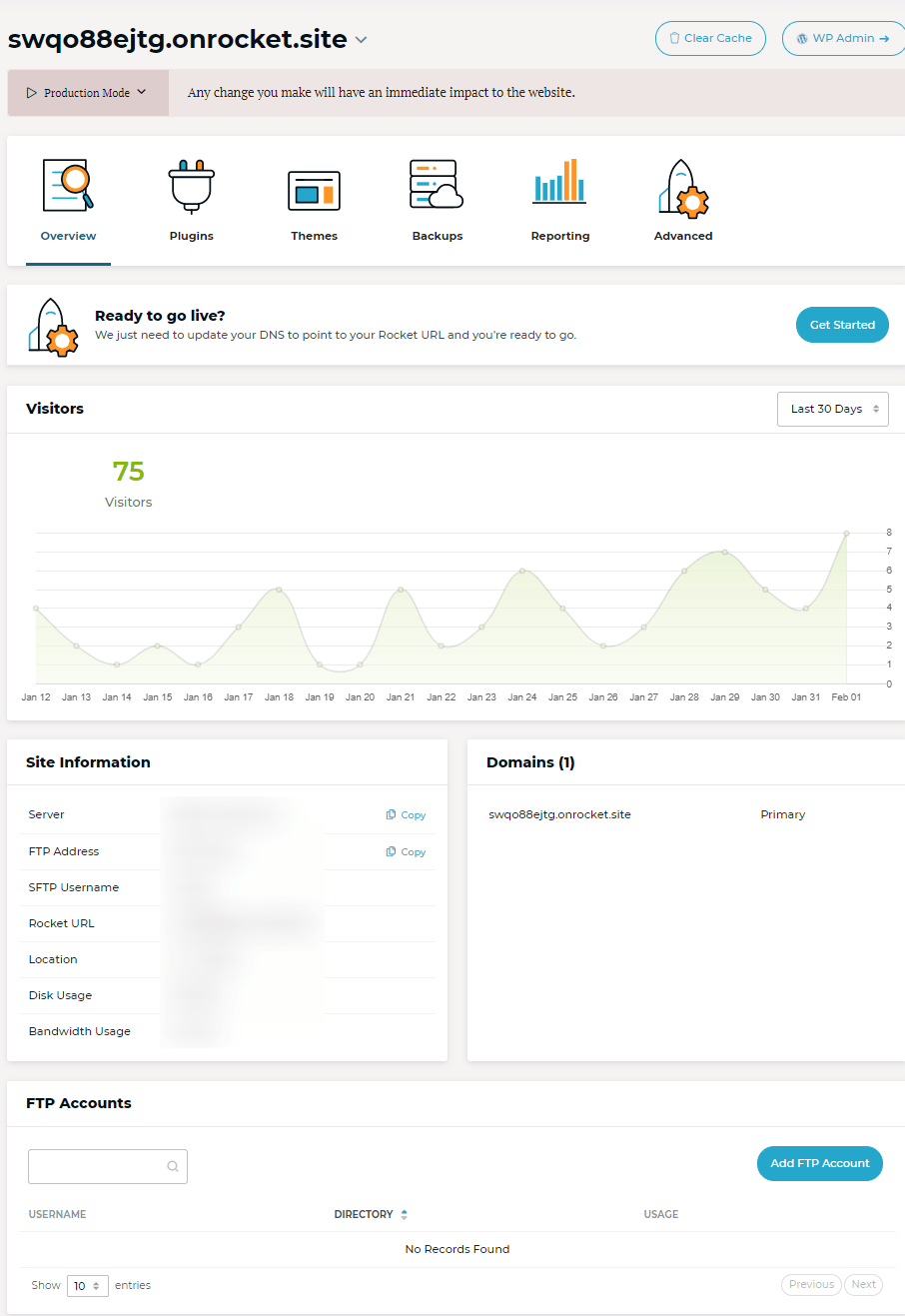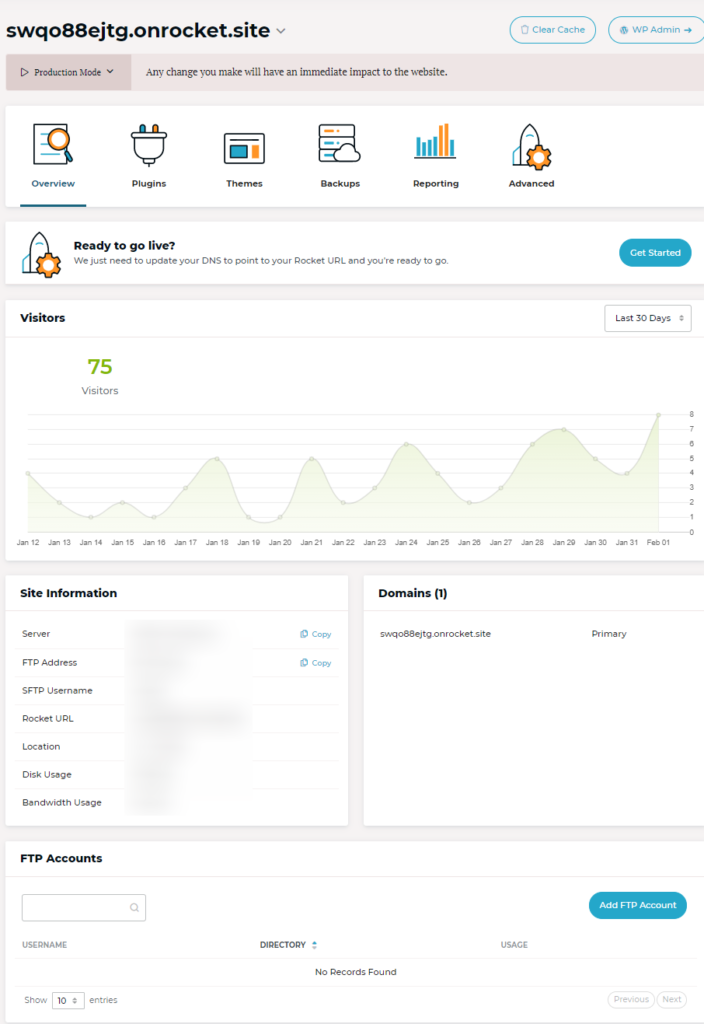 Overview
Through Overview, you can check for a detailed visitor graph for the last 24 hours or up to 60 days. After that, the site information comes with the server name, FTP address, SFTP Username, Rocket Temporary URL, server location, disk, and bandwidth usage. Adding an FTP account is included in the Overview itself for rapid development.
Plugins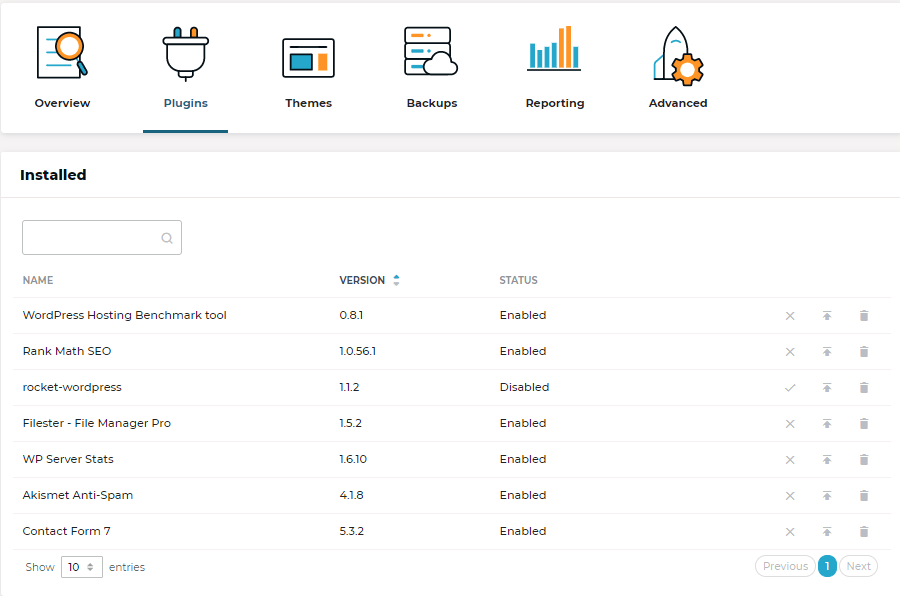 This is my favorite section in Rocket that lists all the plugins installed on the site. It also displays the plugin version and the option to update, delete, or deactivate it without logging into the sites. This feature reduces the hassles of managing plugins on one screen. At times, plugins might be affected by malware and require an immediate update; this feature is handy now. This will be a great money-saver if you use paid services like manageWP to handle such tasks.
Another highlighting feature is searching for new plugins inside the Dashboard. Yes, enter the name; Rocket.net will look into WordPress.org and list the related plugin you can activate from this Dashboard.
Themes
This section is similar to Plugins, where one can manage updates, install new themes, or deactivate live themes. You can also search for new themes and install them on the go.
Backups
Rocket.net allows both manual and automated backups. At times, you'll need to create manual backups while testing new features, and the manual backup will be helpful for developers. The automatic backups are made daily and available for restoration at one click.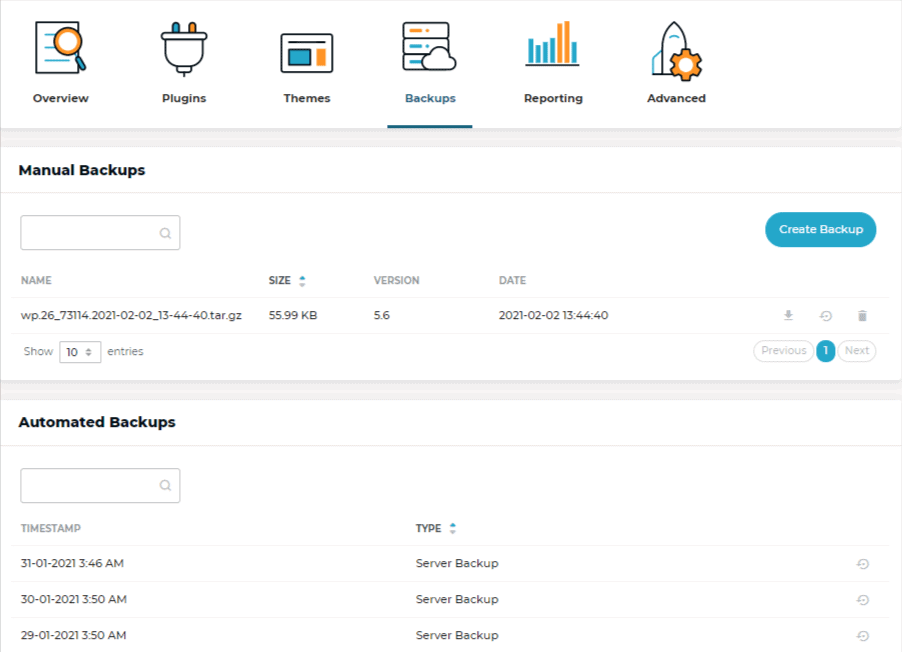 You need to click on Create Backup and then choose between Backup Directory, Backup Data Directory, or Backup Database to initiate manual backups.
Reporting
The reporting section lists exciting data related to CDN with data of up to the last seven days.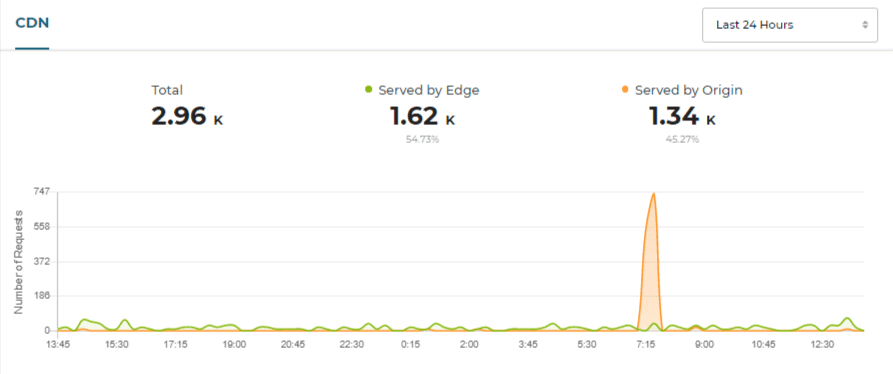 Here are our last seven days' CDN reports.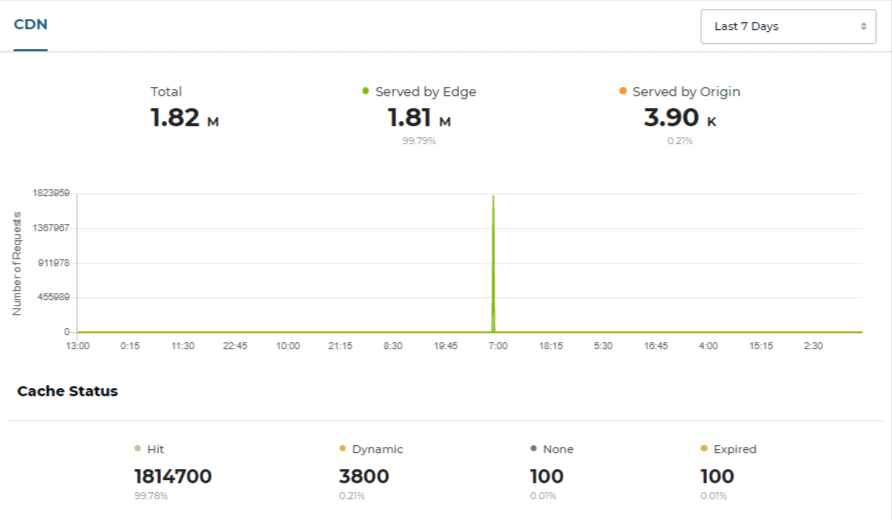 After that, the split-up details like Content Types, Countries from where requests are made, device types, Hosts, Query Strings, Status Codes, and URL paths are listed.
Advanced
Managing the WordPress site's PHP version and updating preferences are present here. With one click, you can change the PHP versions. Rocket.net supports up to PHP 7.4 at the time of writing, and I expect PHP 8.0 will be available anytime soon. You can also enable or disable the Auto updates of WordPress cores, themes, or plugins. SSH access can be enabled only when needed.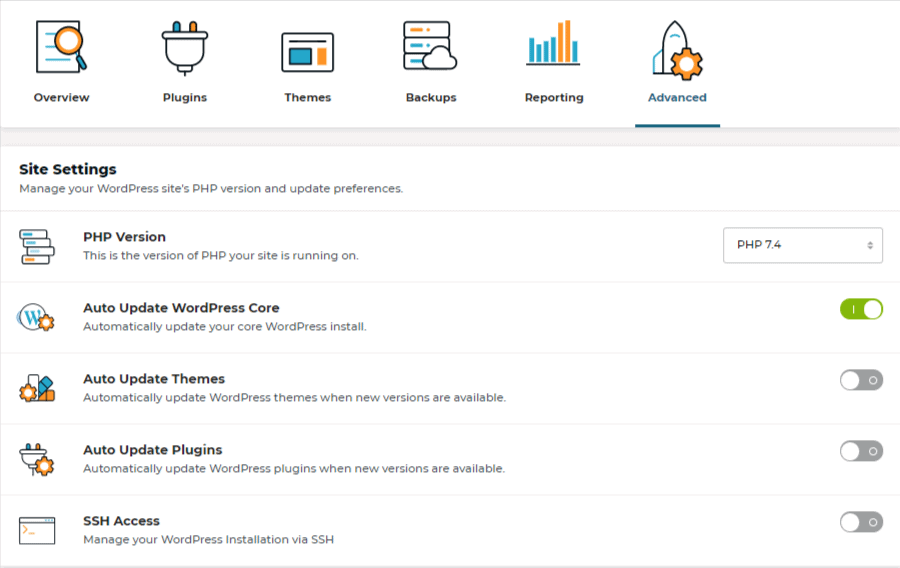 You can create Cron Jobs to automate commands or scripts on your site. Rocket.net recommends moving WP-Cron.php to an automated cron job to help decrease page load time.
Staging sites

With a single click, Rocket.net creates a staging environment in seconds. The staging mode has the exact setup of the main Dashboard with a different sub-URL. All the development works can be carried out here, and at a single click of Publish button, the staging site contents will be pushed into the production site.
Rocket.net Data Center Locations
Rocket.net provides service from 15 global locations across the globe. Rocket.net calls them Edge Hosting locations. The locations are
Atlanta, United States
Ashburn
Chicago
Dallas
Los Angeles
New York City
Phoenix
San Jose
Seattle
Amsterdam, Netherlands
London, United Kingdom
Frankfurt, Germany
Sydney, Australia
Tokyo, Japan.
Singapore, Asia.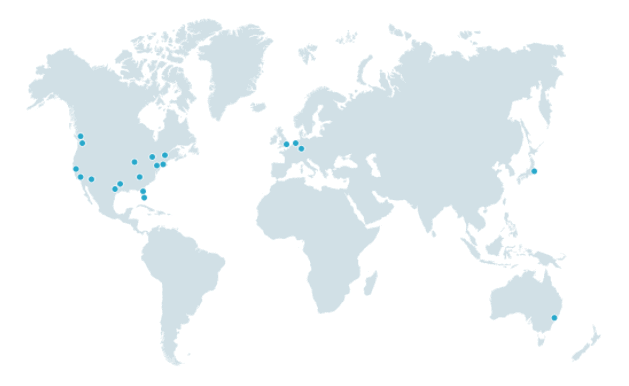 Rocket.net provides the ultimate flexibility of choosing any data centers for any sites available in your plan. The Rocket.net tech stacks include
Nginx Web Server, PHP 7.4, HTTP/2
Cloudflare Enterprise CDN
Brotli Compression
Guaranteed RAM and CPU Core
CloudLinux Virtualized Environment
Immunify360 Server Protection.
Frequently Asked Questions
What is Rocket.net?
Rocket.net is a managed WordPress hosting platform optimized and delivered from Cloudflare Enterprise. Sites hosted on Rocket.net comes with built-in CDN and WAF security by default.
Is Rocket.net any good?
Rocket.net possessed a very high uptime and low response time and handled 1000s of concurrent users without any issues based on our testing. So, Rocket.net offers the best value for money, and it's good.
Rocket.net Review 2023 - The #1 fastest WordPress Hosting - Hostingstep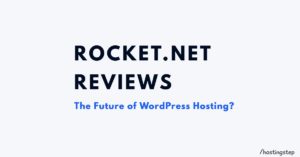 Read this Rocket.net Review to see if this Managed WordPress hosting provider is the right fit for your needs. We cover Rocket.net speed test, features, pricing, and more.