Rocket.net is a new player in the Managed WordPress Hosting market.
In this Rocket.net Review, I'm sharing my personal experience of using this hosting services for nearly two years. This review on Rocket.net covers its performance, features, support and pricing.
To make this Rocket.net Hosting review the best one, I did:
Installed a test site on Rocket.net server and monitored it for 24/7/365 days.
Collected 24 months performance data of Rocket.net
Sharing my thoughts of Rocket.net Best and Worst Features
Compared Rocket.net to its Competitors (WP Engine and Kinsta)
My Personal recommendation whether Rocket is Worth or Not?
Let's get started.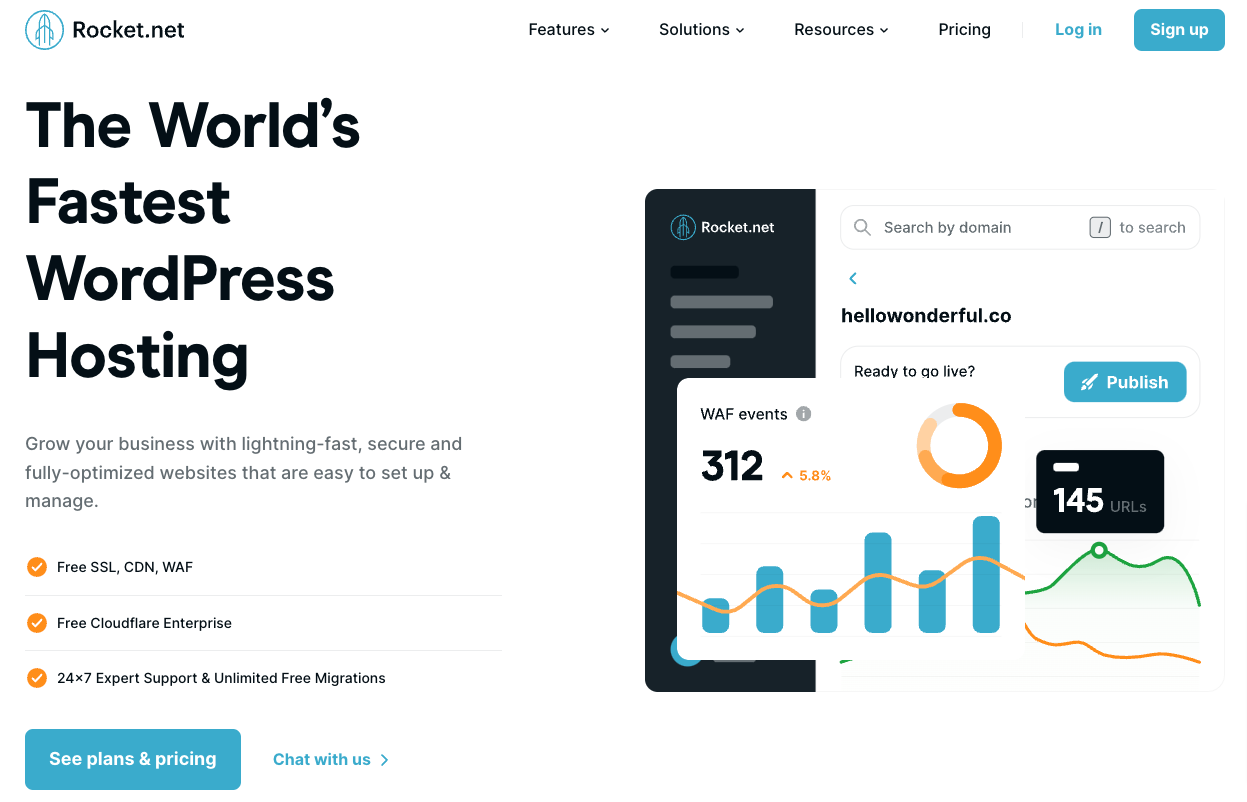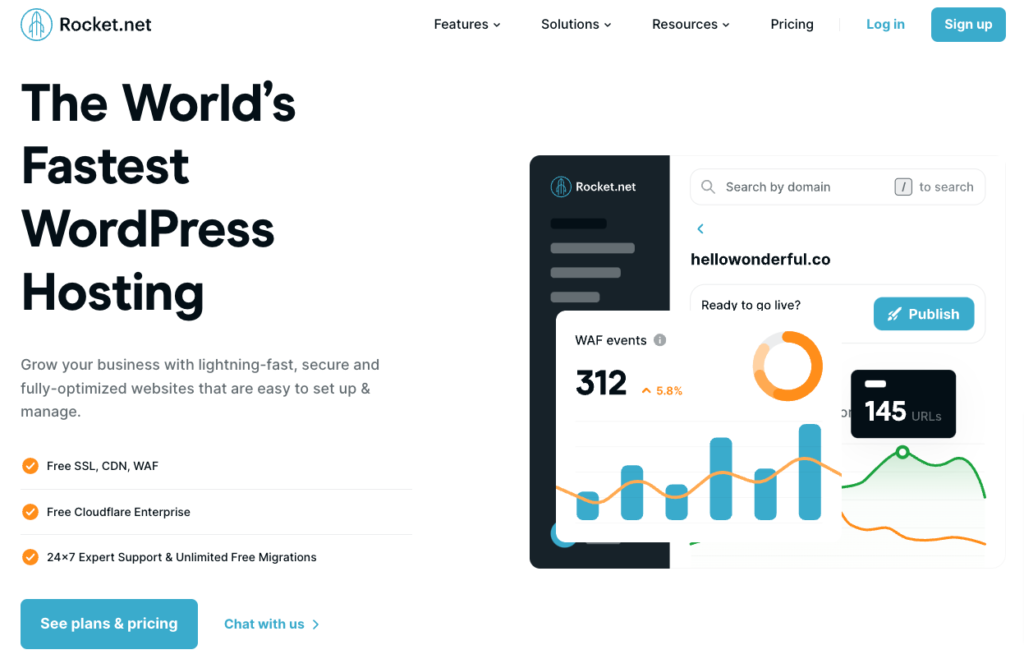 Rocket.net Review – Our Verdict
Overall: Our final verdict is that Rocket.net is an outstanding Managed WordPress hosting service. They have identified the most significant pain points in the industry and delivered a faster hosting solution with zero upsells.
Moreover, they have done extensive speed optimization on top of Cloudflare Enterprise for even quicker performance, making Rocket.net an excellent choice based on its performance-to-pricing ratio.
Performance: Rocket.net has remarkable performance across various metrics such as TTFB, uptime, load testing, and Core Web Vitals. With Cloudflare Enterprise's Full Page caching, Rocket.net outperforms other services with a similar setup (CDN with full page caching).
The service comes with all the premium features of Agro intelligent routing, Polish image optimization, and tiered caching.
Features: In terms of features, Rocket.net has done a commendable job with its control panel, which is simple yet feature-rich.
Rocket.net provides access to advanced features like staging, analytics, and error logs, with only eight menus required to access all features.
A WordPress site can be created with less than three clicks, and themes and plugins can be updated from the dashboard. The WordPress activity log is a favorite feature on the dashboard.
Support: Rocket.net provides industry-leading 24/7 email, chat, or phone support. Their CEO, Ben Gabler, who has been in the industry for 20 years, jumps in to fix support issues, which is great to note.
In summary, Rocket.net is an exceptional Managed WordPress hosting service we highly recommend.
Rocket.net Pros and Cons
Pros:
Full Page caching on Cloudflare Enterprise ($6000 value).
Enormous traffic limits on all plans.
Fastest TTFB / full load time and highest uptime recorded.
No upsells; the same price on renewals.
Cons:
No email hosting
Not affordable for beginners.
No free domain name
Rocket.net Pricing
INSTALLS
VISITORS
STORAGE
BANDWIDTH
PRICING
Rocket.net offers an impressive array of features included in all plans, such as Enterprise CDN features, Uptime Guarantee, Free SSL Certificates, 24/7 Support, automated daily backups, and multi-site support.
The company has recently launched a new set of Agency and Enterprise plans that provide even more benefits. The Agency plan starts at $100/month and includes unmetered visits, which is a significant upgrade from regular Managed hosting plans with traffic limits. Additionally, the Agency plan includes access to Agency Kit, which features a White-label control panel, WooCommerce Integration, and expert customer support.
On the other hand, the Enterprise plan starts at $649/month and is designed for high-traffic sites. This plan offers enormous tech specs, such as a minimum of 8 CPU Cores, 64GB RAM, and 1TB NVMe storage. The plan also includes unlimited PHP workers, Object Cache Pro, and unlimited requests. Overall, Rocket.net's pricing structure is competitive and offers excellent value for its features and benefits.
---
Rocket.net vs. competitors
Rocket.net is an exceptional Managed WordPress hosting service that outperforms its competitors in various aspects.
Kinsta and WP Engine are well-known hosting services that offer similar setups with CDN full-page caching. However, Rocket.net has an advantage over Kinsta as it is powered by Cloudflare Enterprise, providing features like Agro smart routing, tiered caching, Polish, and more. Rocket.net also offers double the traffic limits, bandwidth, and unlimited PHP workers compared to Kinsta. In terms of WP Engine, while they use Cloudflare for advanced network features, they don't offer full-page caching, making Rocket.net significantly faster.
Cloudways and Flywheel are other competitors in the managed WordPress hosting market. While Cloudways pricing is lower than Rocket.net, features like backups and CDN comes at additional cost. The Flywheel has limitations in terms of traffic, while Rocket.net offers more flexibility with 2x more traffic limits.
Overall, Rocket.net stands out as a top-performing Managed WordPress hosting service with competitive pricing and inclusive features that offer exceptional value compared to its competitors.
Rocket.net Performance Results
Rocket.net significantly emphasizes speed on its official website, citing impressive metrics such as Cache Hit Ratio, Time to First Byte, and built-in website security.
To verify these claims, we conducted a comprehensive speed test of Rocket.net, and the results are impressive. Among the various metrics tested, server response time is an essential factor to consider when evaluating speed, and Rocket.net has performed exceptionally well in this regard.
Server Response Time
Our testing revealed that Rocket.net achieved an average response time of 255ms, which is the best score among all the hosts tested at Hostingstep.com.
A lower response time equates to faster server performance and Rocket.net's response time score is indeed impressive.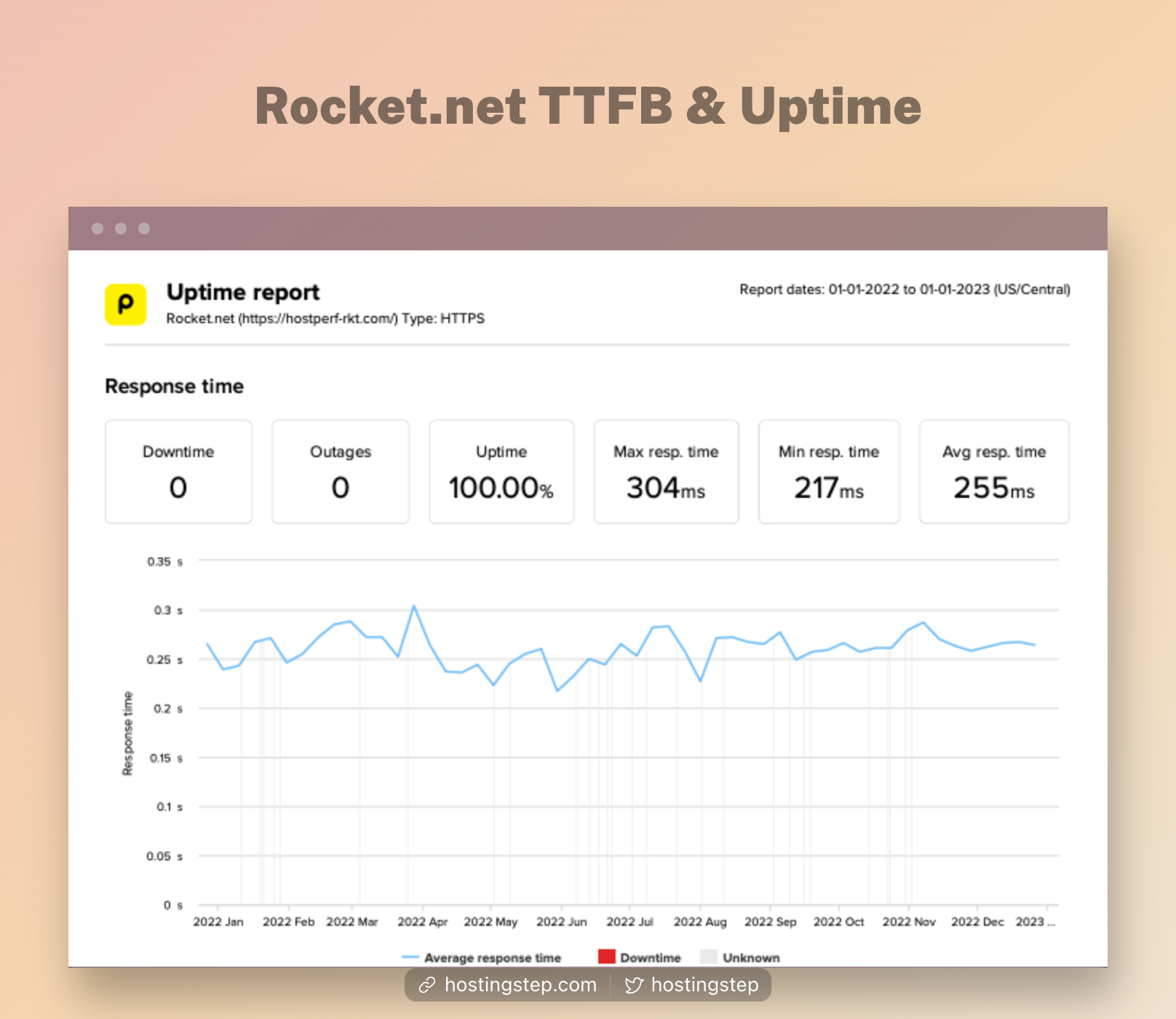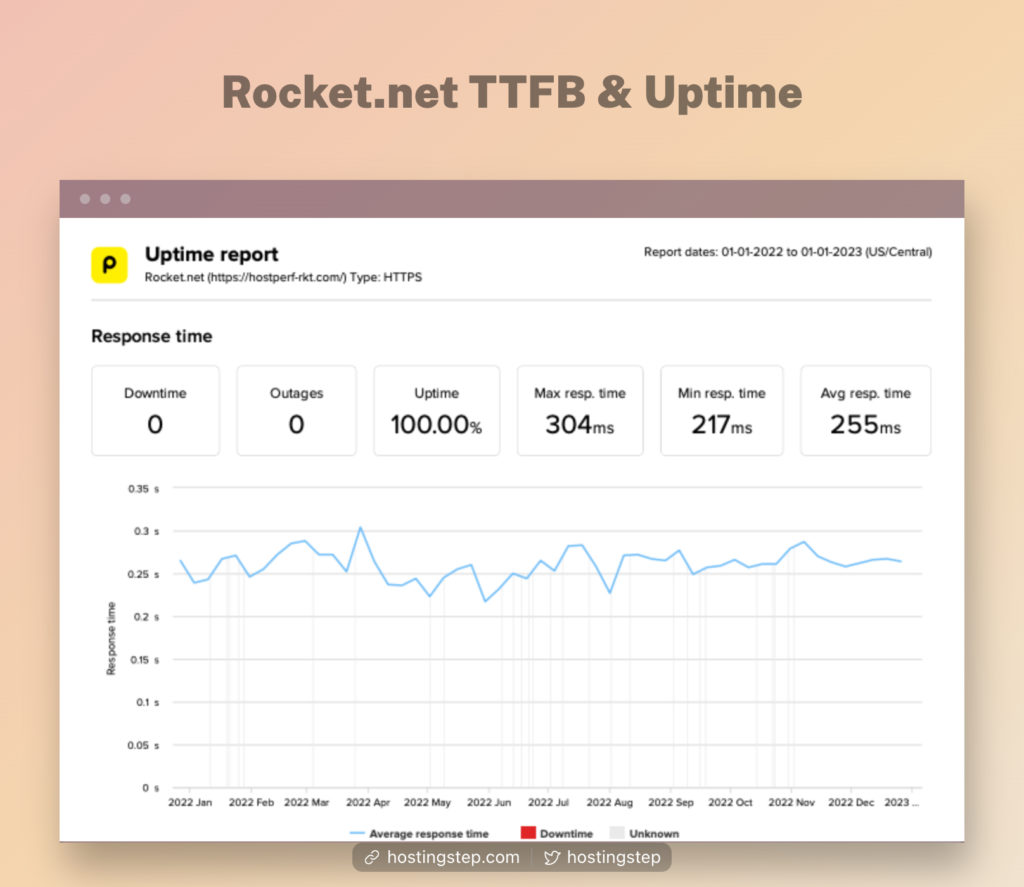 Uptime
Rocket.net recorded 100% uptime in the last 12 months. Two tools monitored the site for 60 seconds once, and both confirmed the 100% score.
Uptime is an important factor, too, at this premium price range. Rocket.net servers are reliable, and I hope the scores will continue in the coming days.
We hope to see Rocket.net maintain this uptime performance, providing customers with uninterrupted website access.
Load Testing
Load testing is a crucial aspect of evaluating hosting services, as it measures a server's ability to handle high traffic volumes without slowing down.
To test Rocket.net's performance under load, we sent 500 concurrent visitors to the site and measured the average response time.
The results were impressive, with Rocket.net achieving an outstanding 19ms average response time during the load test.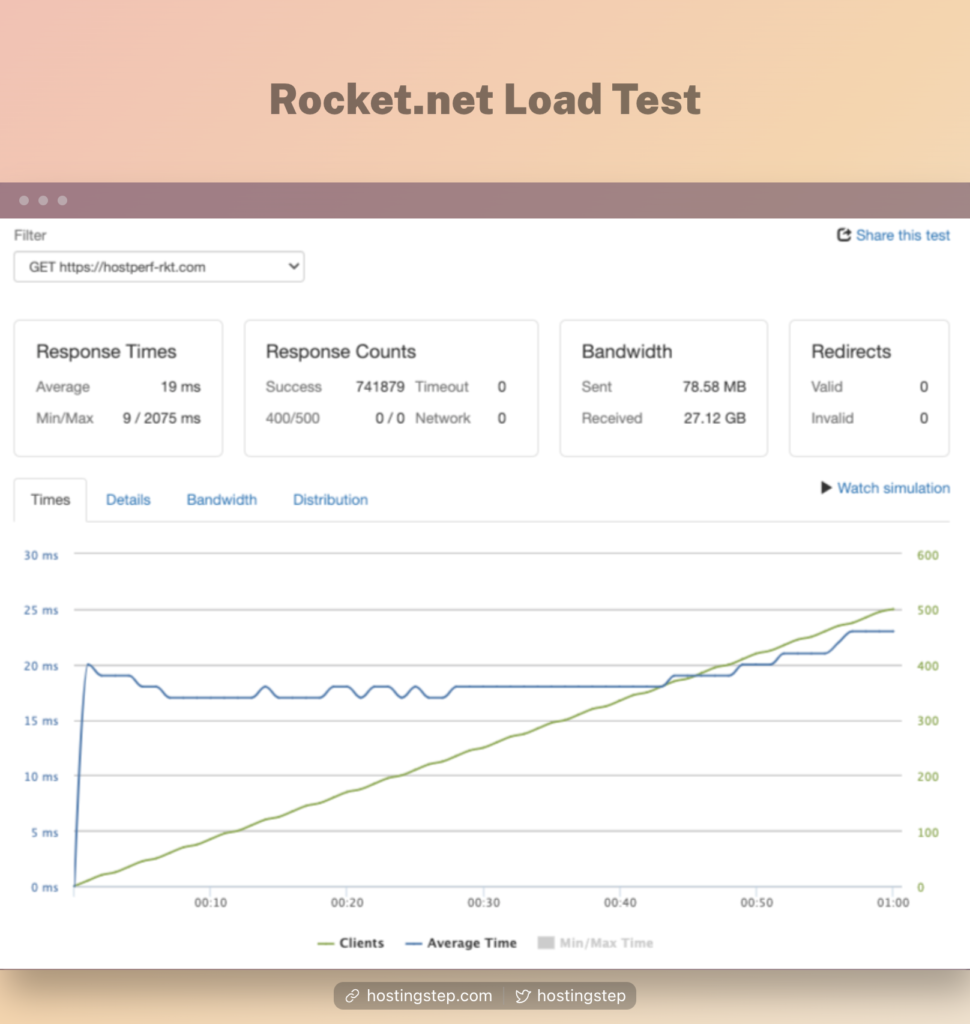 This score is the best we've ever recorded among all hosting companies, indicating that Rocket.net's servers can handle high traffic volumes with ease.
A lower response time during load testing is a positive indicator of a server's ability to handle traffic efficiently.
Overall, Rocket.net's exceptional performance under load testing makes them a reliable choice for anyone seeking hosting solutions that can handle high traffic volumes and deliver consistently fast performance.
Core Web Vitals
Core Web Vitals is a set of performance metrics critical to user experience and search engine rankings. One of these metrics is the Largest Contentful Paint (LCP), which measures how long it takes for the largest content element on a webpage to load.
Rocket.net's LCP score is 485ms, which is within the recommended range of fewer than 2.5 seconds to receive a passing score in the search console.
This score indicates that Rocket.net delivers fast loading times for the most critical content on a webpage.
| core web vitals | Largest contentful paint | cumulative layout shift |
| --- | --- | --- |
| Rocket.net | 480ms | 0 ms |


Global TTFB
Rocket.net recorded an outstanding global TTFB score of 227ms, which is the quickest score among all hosting companies.
This result indicates that Rocket.net's servers are performing exceptionally well, and users can expect fast webpage loading times from anywhere in the world.

Rocket.Net Features
Rocket.net is Powered by Cloudflare Enterprise
One of the unique features of Rocket.net is that it is powered by Cloudflare Enterprise, a high-performance global content delivery network (CDN) that offers a range of advanced features and capabilities.
Unlike Cloudflare's free Pro and Business plans, Cloudflare Enterprise provides unlimited access to their global CDN locations. This means that Rocket.net can deliver content to visitors from the nearest data centers, resulting in maximum performance and faster webpage loading times.
Furthermore, Rocket.net integrates advanced Cloudflare Enterprise features like Polish and Mirage Image optimization and Cookie Cache Bypass to further improve webpage load times and user experience.
For example, when testing Rocket.net's performance in Kansas City and India, Cloudflare Enterprise delivered the website content from the nearest data center to ensure optimal performance. This demonstrates the power of Cloudflare Enterprise in delivering fast and reliable content delivery to users worldwide.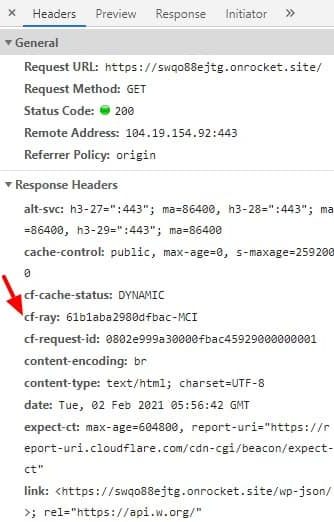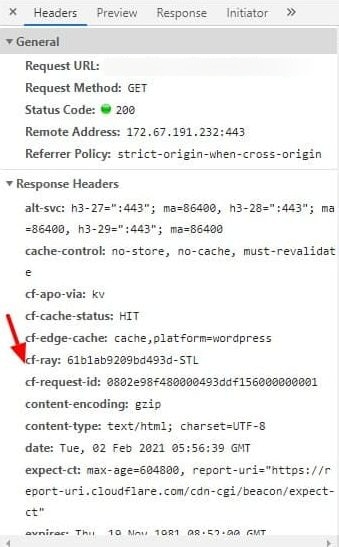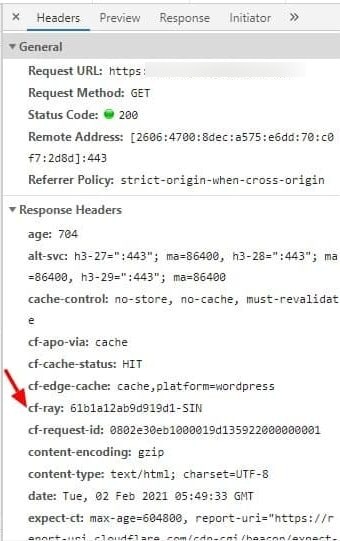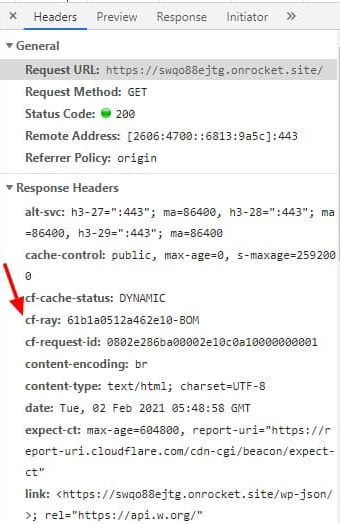 Full Page Caching
One of the standout features of Rocket.net is its default deployment of Cloudflare Full Page Caching, which can deliver a sub-400ms TTFB globally. This caching feature ensures that website content is delivered quickly and efficiently to users, regardless of their location.
In comparison to traditional CDN setups, like Cloudflare APO, Rocket.net's Full Page Caching consistently delivers low TTFB throughout the world.
For example, when comparing a site hosted on SiteGround to one hosted on Rocket.net, the Rocket.net-hosted site consistently delivers lower TTFB globally, while SiteGround's TTFB is over 1 second in some locations.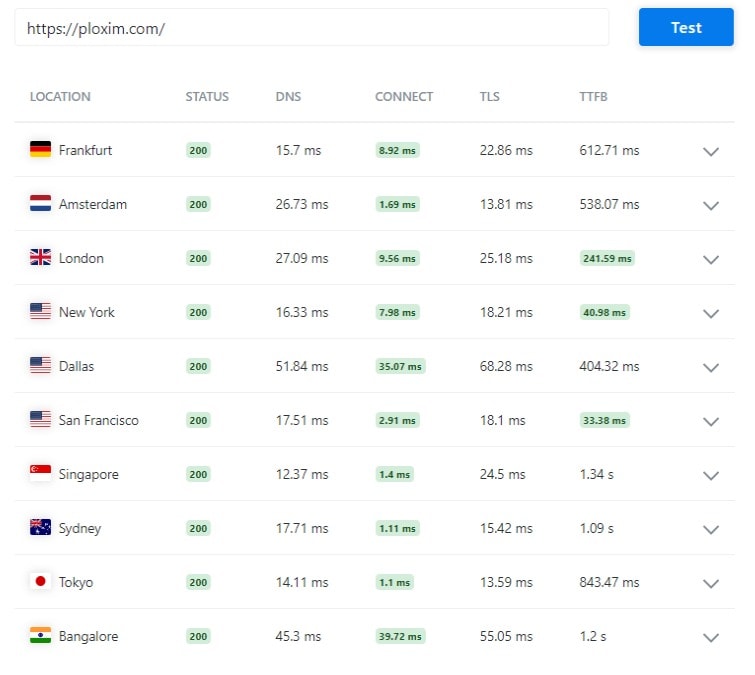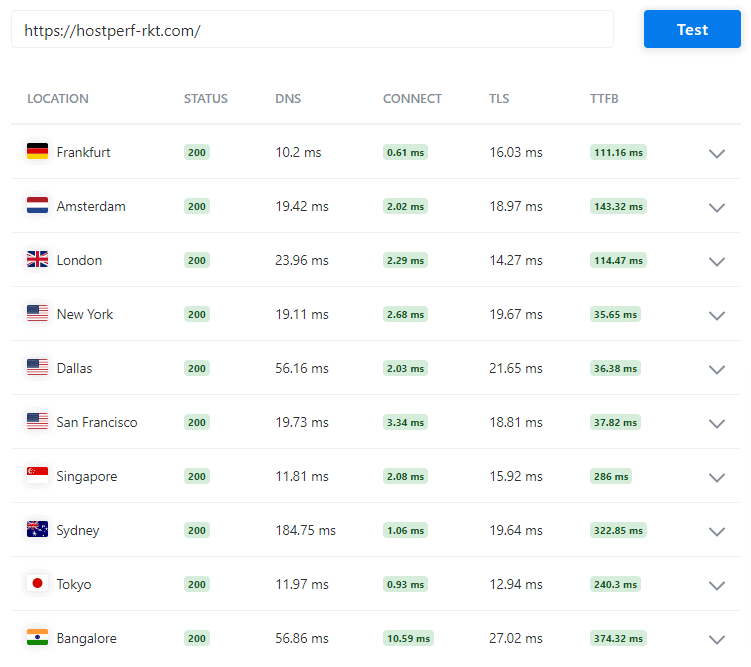 While WP Engine also offers a similar feature as an addon called "Global Edge Security," it comes at an additional cost of $30 per month per site, making Rocket.net's inclusion of Full Page Caching as a default feature even more impressive.
High Traffic Limitations
One of the advantages of choosing Rocket.net as your managed WordPress hosting provider is the significantly higher traffic limitations they offer when compared to competitors like WP Engine and Kinsta.

For example, the Starter plan at Rocket.net offers 250,000 visits per month for $30 per month, while competitors only offer 25,000 visits per month at the same price point. This represents almost double the bandwidth when compared to WP Engine and Kinsta, making Rocket.net a compelling alternative for those looking for a high-performance hosting solution.
To help illustrate this advantage, here is a table comparing the traffic limits of Rocket.net with Kinsta and WP Engine:
| HOST | SPECS |
| --- | --- |
| Rocket | $30/month, 250,000 visits, 10GB Storage |
| Kinsta | $35/month, 25,000 visits, 10GB space |
| WP Engine | $30/month, 25,000 visits, 10GB space |
Simple yet effective Dashboard
Rocket.net's dashboard is designed to be simple and user-friendly, without any unnecessary clutter or distracting elements. The My Dashboard page provides an overview of your hosting account's key metrics, including the number of sites hosted, visits, disk usage, and bandwidth limits.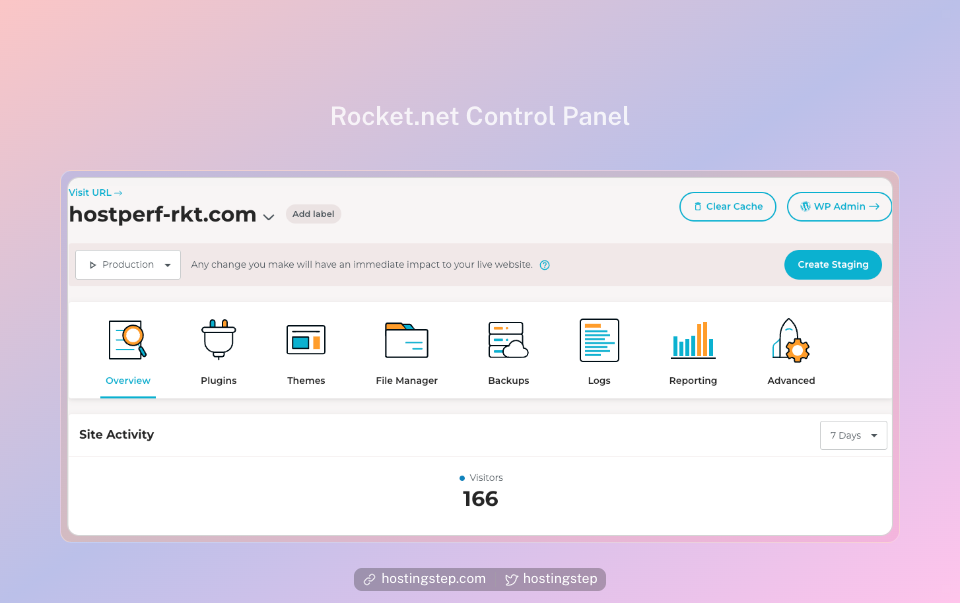 The number of sites you have hosted is listed with their respective Rocket.net server location, WordPress version, and quick login access to WP Admin. For advanced functions, you can use the "Manage" option. The dashboard also includes a ticket creation option and provides updates on the latest Rocket.net news.
Overall, Rocket.net's dashboard is clean and straightforward, providing users with only the necessary information and functions required for a seamless hosting experience.
With a single click, Rocket.net creates a staging environment in seconds. The staging mode has the exact setup of the main Dashboard with a different sub-URL. All the development works can be carried out here, and at a single click of Publish button, the staging site contents will be pushed into the production site.
Rocket.net Data Center Locations
Rocket.net provides service from seven global data center locations. Addtionally, their service is powered by 275+ Cloudflare Edge locations.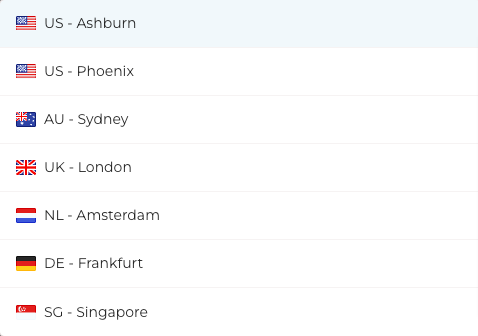 Frequently Asked Questions
What exactly is Rocket.net?
Rocket.net is a managed WordPress hosting platform highly optimized and delivered from Cloudflare Enterprise. Hosting your site on Rocket.net comes with built-in CDN and WAF security features by default, ensuring high performance and robust security.
Is Rocket.net a good hosting platform?
Based on our testing, Rocket.net offers exceptional performance, including very high uptime and low response time, and has demonstrated the ability to handle thousands of concurrent users without any issues. Rocket.net offers excellent value for money, making it a highly recommended hosting platform.
Rocket.net Review 2023 - The #1 fastest WordPress Hosting - Hostingstep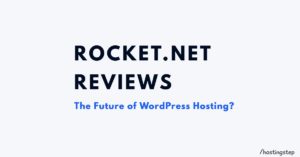 Read this Rocket.net Review to see if this Managed WordPress hosting provider is the right fit for your needs. We cover Rocket.net speed test, features, pricing, and more.