Our expert review of WP Engine focuses on performance, support, and pricing.
Being the first host to introduce the concept of "Managed WordPress Hosting," WP Engine has been riding high since its launch in 2010.
But in recent years, many new hosts have given stiff competition to WP Engine in terms of performance. Did WP Engine see this coming and work to level up the game?
Let's see an exciting review coming next, and also, check the existing user reviews of WP Engine right here.
WP Engine Review: Summary
WP Engine is the world's #1 managed WordPress hosting platform. Based on our rigorous tests, performance hosting, great uptime, auto-scalable architecture, and excellent WordPress support with plans starting at $30/month.
WP Engine Pros and Cons
WP Engine Pros:
Decent performance
Excellent control panel
Knowledgable customer support
WP Engine Cons:
WP Engine Plans and Pricing
WP Engine plan ranges start at $30/month. There is a 20% discount that gives four months of free hosting on annual plans. The popular WP Engine plans are
Startup: Starts at $30 per month
Growth: Starts at $115 per month
Scale: Starts at $290 per month
All the plan includes the following features.
Access to Genesis Framework
24/7 chat support
Dev/Stage/Prod Environments
PHP 7.4
Global CDN
Evercache, Properotiary caching from WP Engine
Page Performance Monitoring
Automated SSL certificates
The add-ons available are Global Edge Security, Smart Plugin Manager, and additional sites if required.
WP Engine Performance Review
Server Response Time
The WP Engine site recorded an average server response time of 380ms in the last 12 months.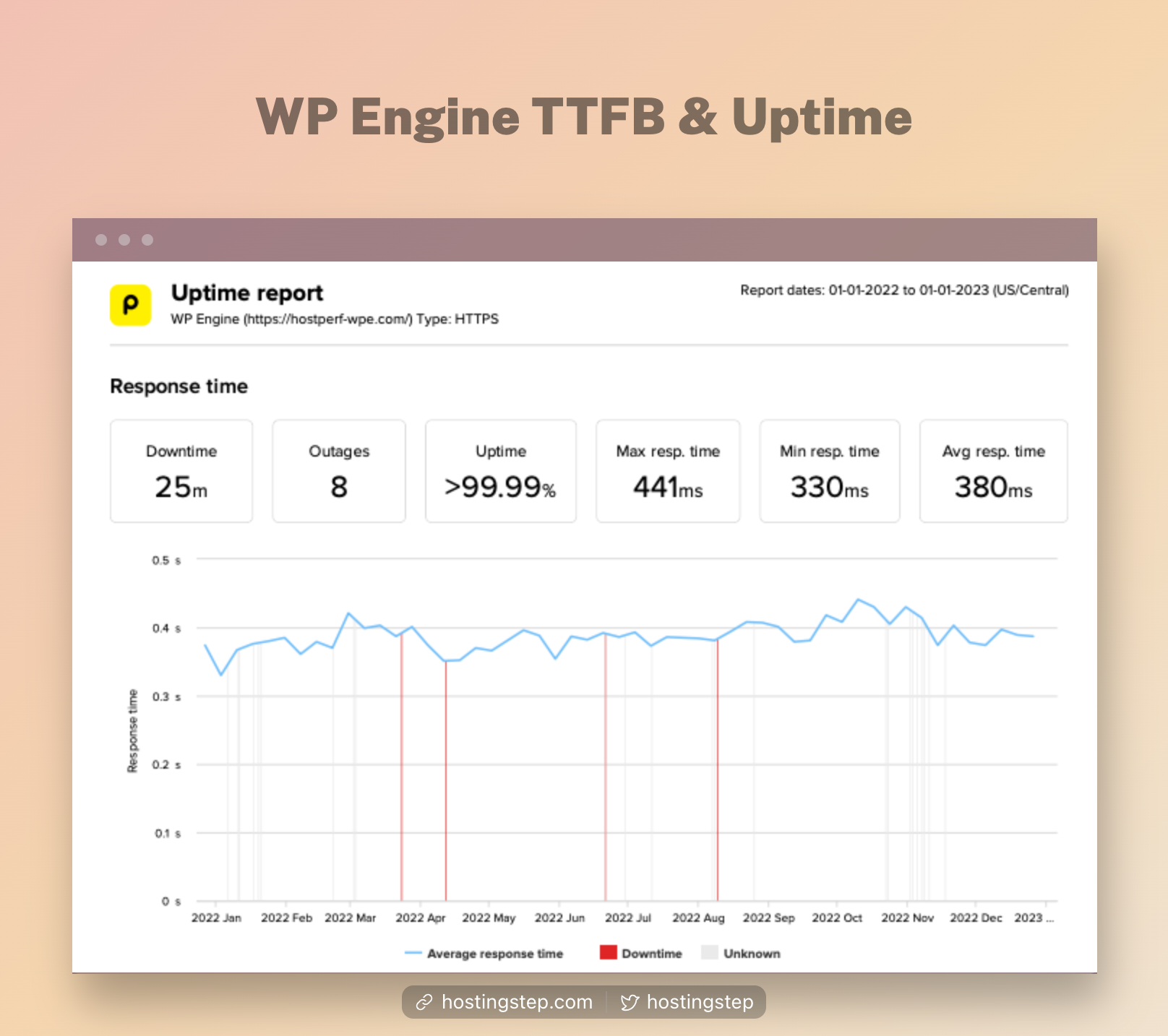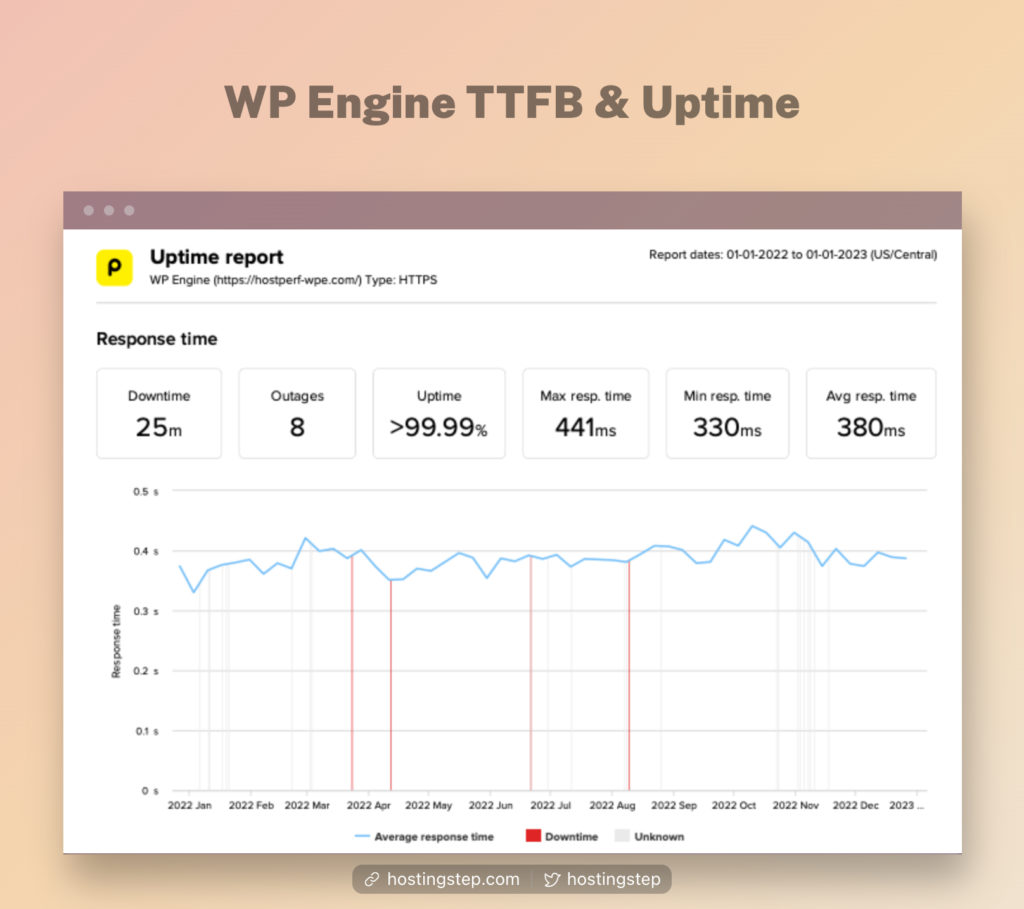 Uptime
The WP Engine site recorded an uptime of 99.99%.
Load Testing
Due to the WP Engine security setup, our test got failed halfway.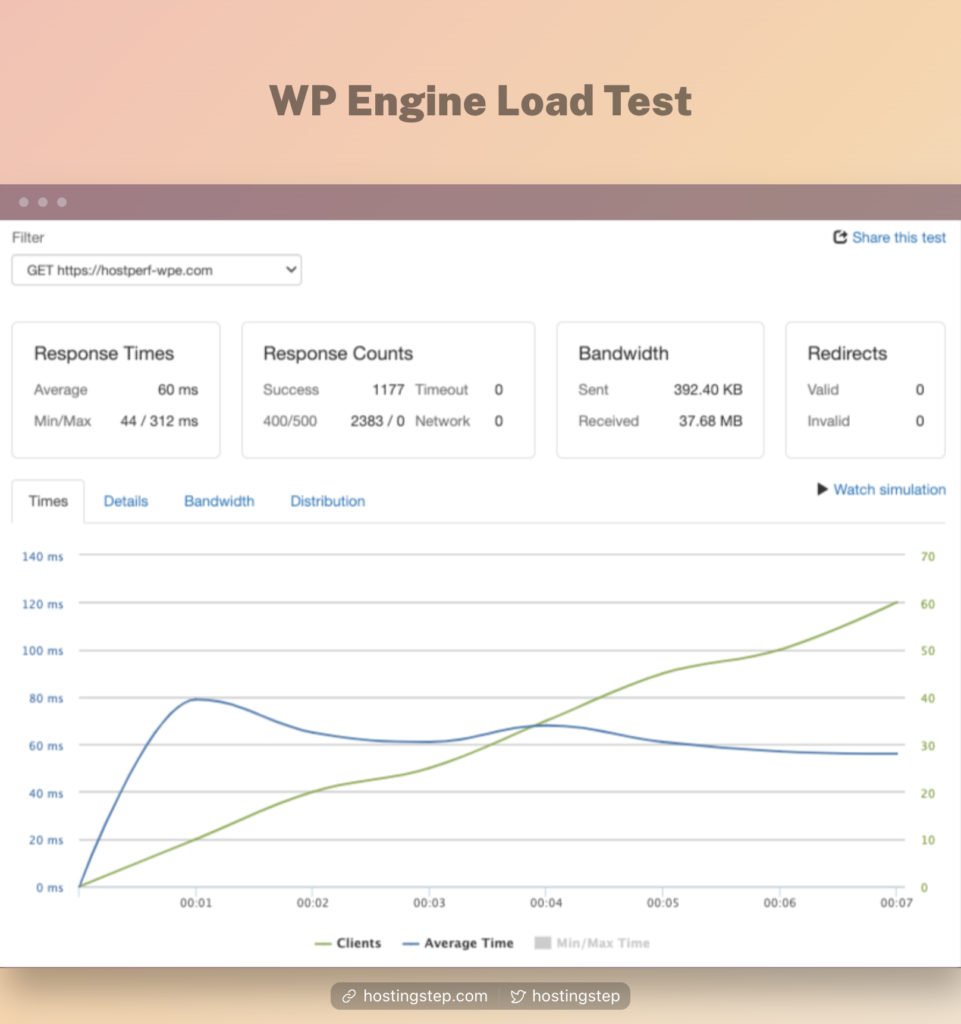 Core Web Vitals
The WP Engine recorded a 'Largest Contentful Paint' of 635ms, a Total Blocking Time of 0ms, and a 'Cumulative Layout Shift' of 0.'


Global TTFB
The WP Engine Global TTFB measured from 35 locations is 633ms.

WP Engine Features
1. Discounted Introductory Pricing
WP Engine provides discounted pricing on the first billing. One can save up to $580 in the first year through this discount.

Most Managed WordPress hosting companies never offer deals on annual plans, so WP Engine has got an edge.
2. Knowledgable WordPress Customer Support
WP Engine offers 24/7 chat support on startup and Growth plans. The scale plan users include both chat and phone support.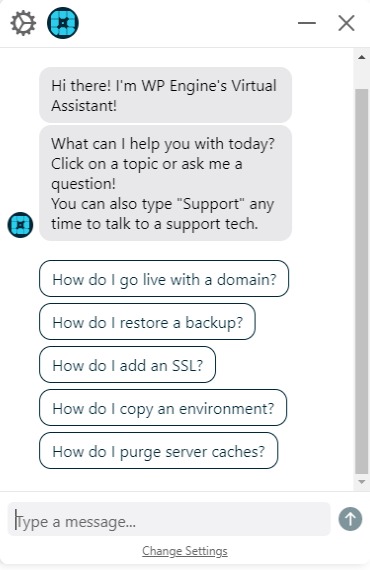 Their WordPress experts at chat are well-trained and satisfactorily answered most of my questions. I asked all about their platform and features plans. There is no urgency among agents to close the chat and the average wait time is less than 3 minutes, although I usually get connected in less than a minute.
WP Engine claims more than 200 service experts are on schedule to handle support tasks, which is remarkable.
3. Easy Site Management
WP Engine dashboard gives you all site management features for your sites. The four major sections are Sites, Users, Tools, and Billing.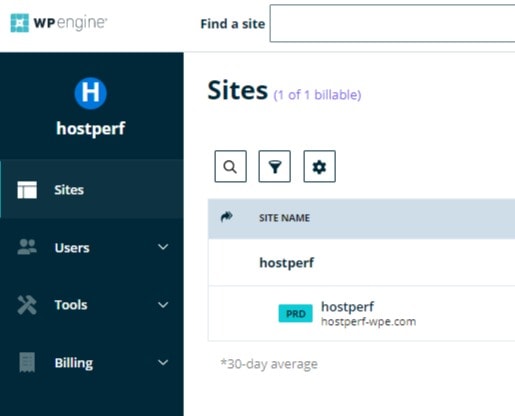 Under Sites, you can do site-specific functions like enabling CDN, accessing logs, adding redirect rules, FTP/SFTP, and site migration requests. You can create staging & development sites and access analytics data like traffic, storage, etc.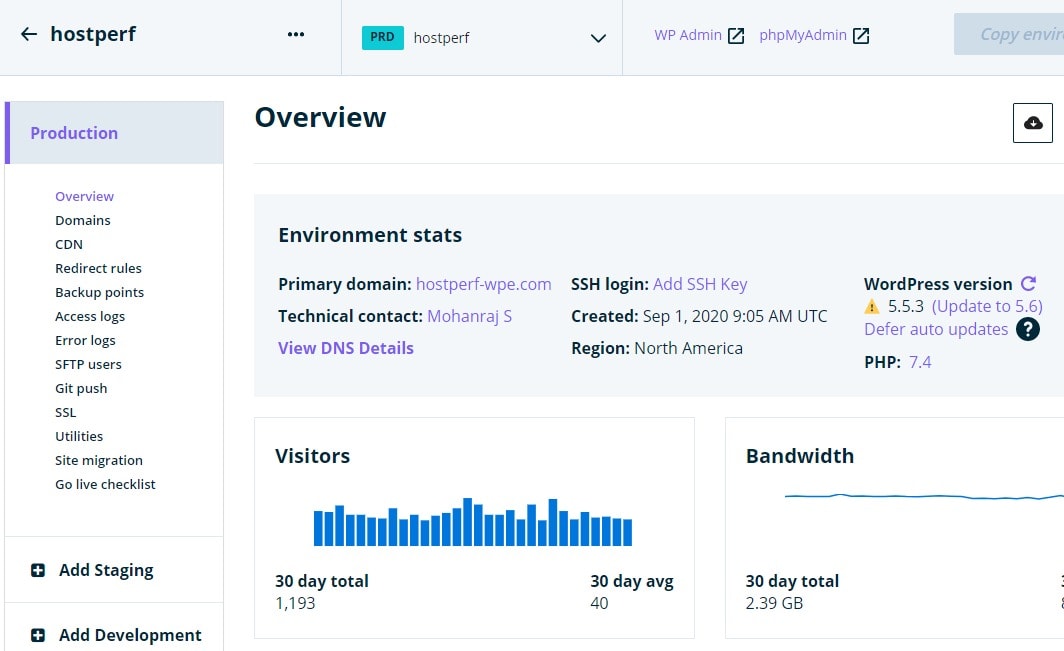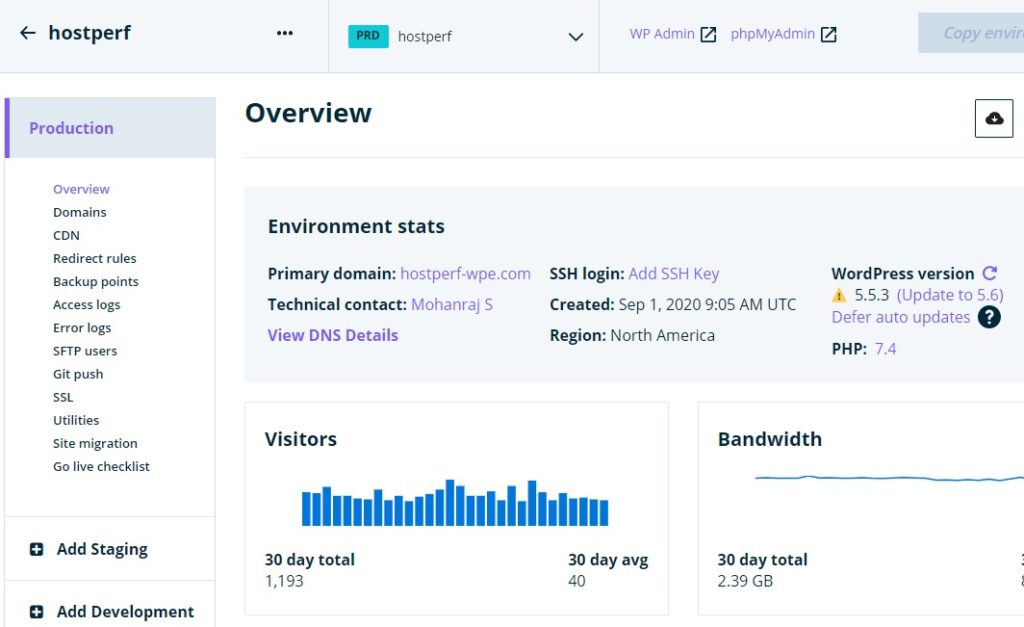 The user is a hub to manage all users across your sites. You can invite new users to the WPEngine portal with full or partial control.
The Tools section is my favorite section, which is unique to WP Engine. Get access to StudioPress themes and Genesis Pro for free. The Page Performance runs Google PageSpeed insights on your behalf and provides you with speed optimization suggestions to improve your site.
4. Backups
WP Engine automated daily backups with options to create a manual backup when needed. You can also download either as full or partial backups.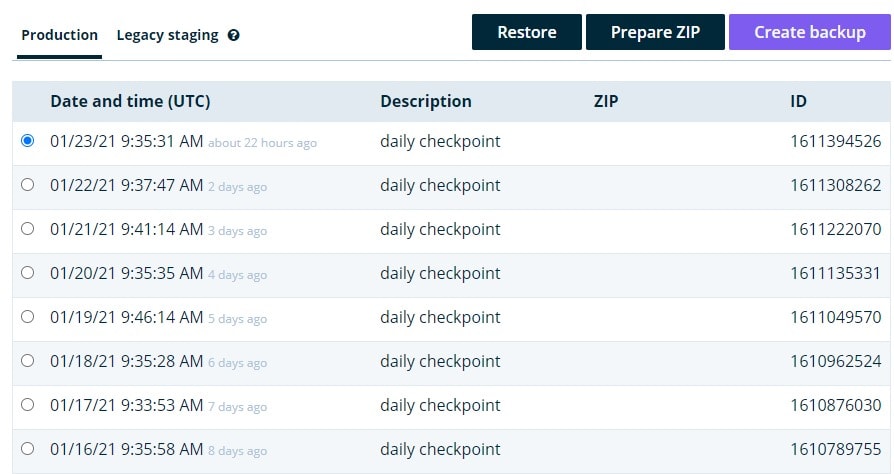 Restoring can be done in the same way available at a single click. You can either restore a directory or databases alone.
5. Staging, Production, and Development sites
WP Engine offers three environments; Staging, production, and development.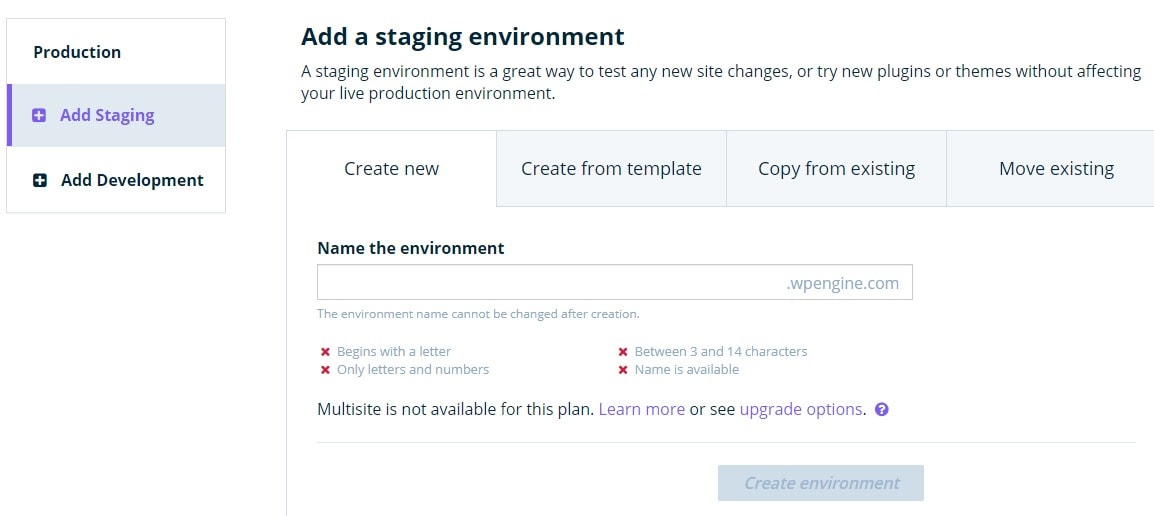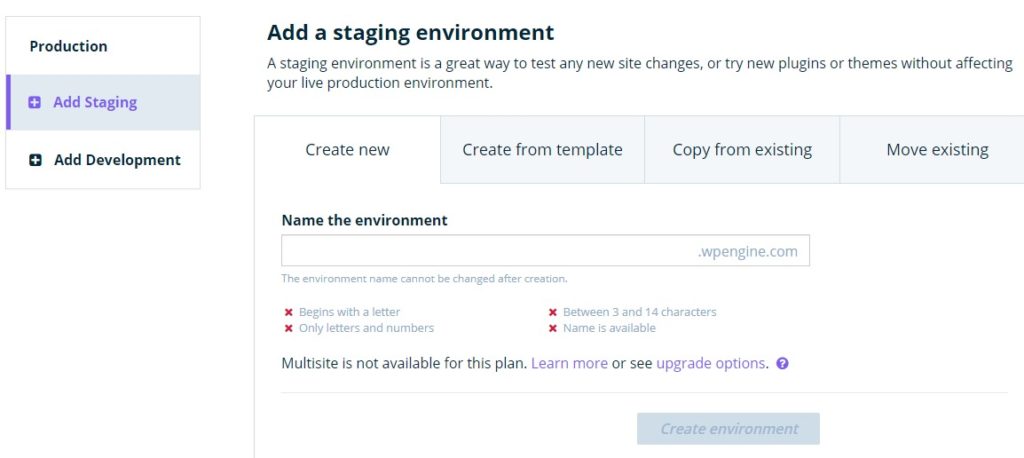 The production is where the live site is hosted. A staging option is a great way to test any new changes to sites or try new plugins or themes without conflicting with the production site. You can create a new staging site with a fresh WordPress install or take a copy of the production site and work on it.
The development environment helps to check those changes are working correctly before pushing them to staging for testing.
6. Automated Migration
WP Engine WordPress plugin helps you to do automated migration. There is also a manual way, but the auto mode will be faster and super fun.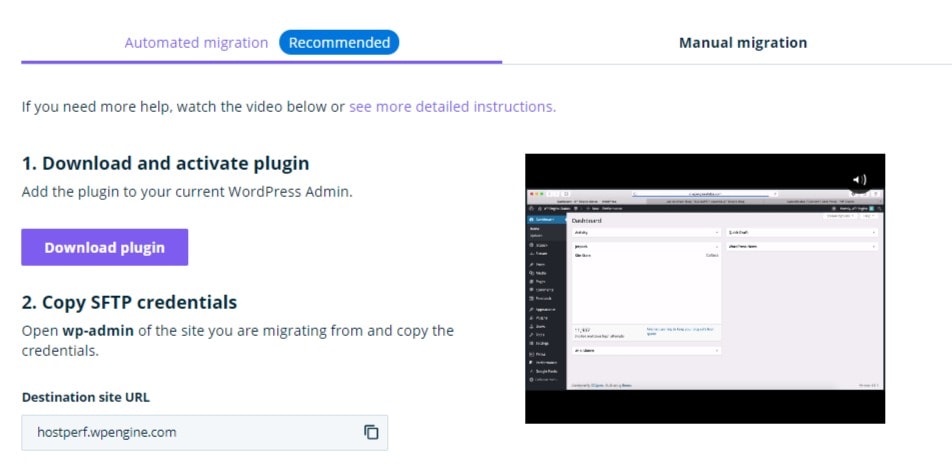 First, you need to download the plugin from the WordPress repository and fill it up with SFTP details. Now the site migration will start, and at the end, point your domain to WP Engine and SSL to go live in minutes.
WP Engine Review: Wrapping Up
WP Engine does a complete performance, features, and quality support package. WP Engine prices are not affordable for all websites. However, considering the performance combined with managed WordPress hosting experience, WP Engine offers an excellent monetary value.
WP Engine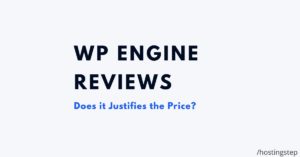 Check WP Engine expert reviews at Hostingstep. Also, have a quick look into existing user opinions on WP Engine in terms of performance and support.