Kinsta, has recently launched its Edge caching powered by Cloudflare. The Kinsta Edge Caching changes the way WordPress websites are cached, improving the Time to First Byte (TTFB) of the site and delivering faster page load times.
Kinsta Edge Caching CDN Vs Traditional CDN
Traditional Content Delivery Networks (CDNs) store only the CSS, JS, and images of a website, leaving the HTML files to be served from the origin server. However, Kinsta Edge caching stores all site files in the CDN locations, including HTML files, which significantly reduces the load on the origin server and improves the TTFB to a great extent.
Kinsta Edge Caching Speed Test
To test the speed of Kinsta Edge caching, I enabled it on our test site in mid-December 2022.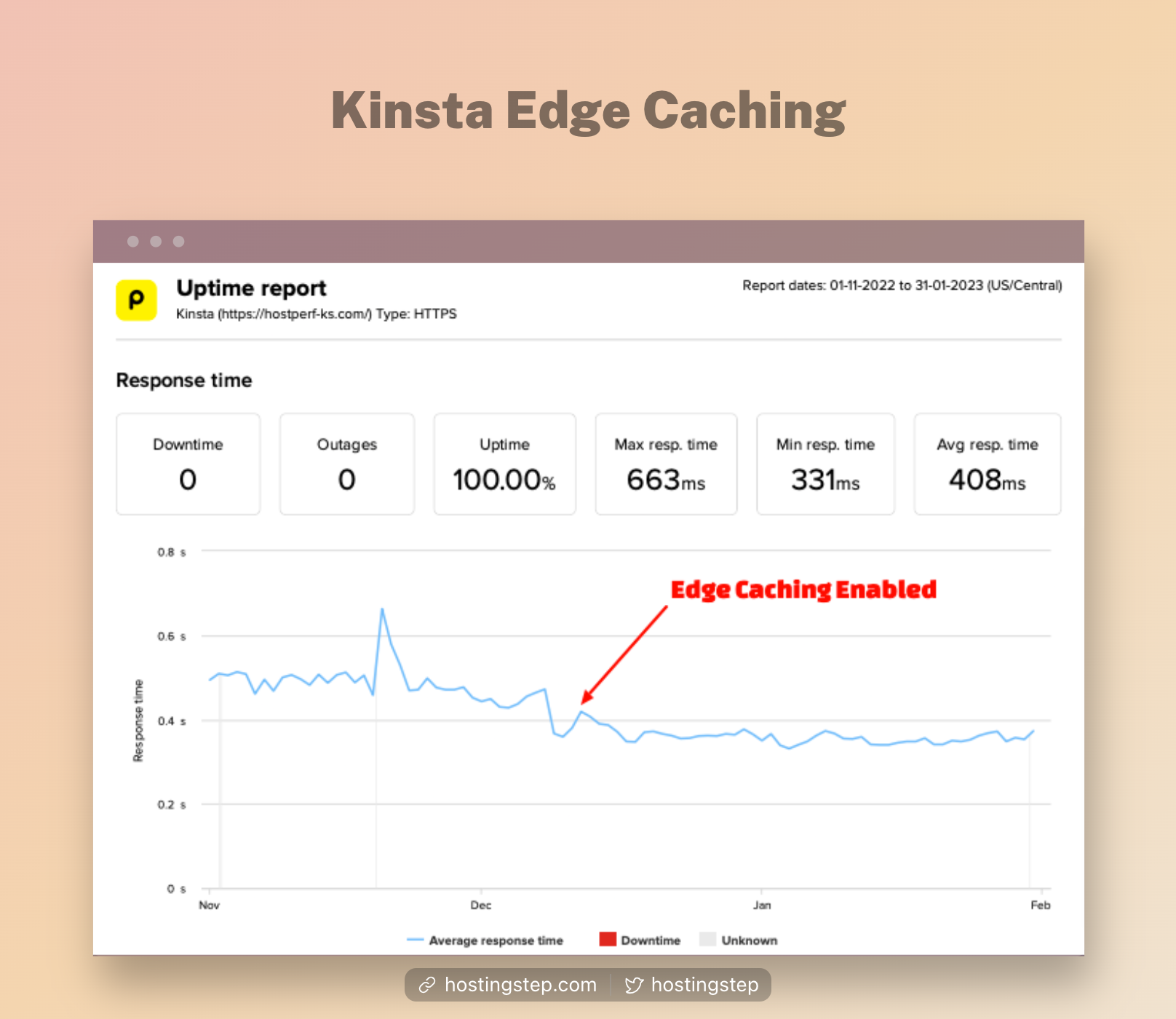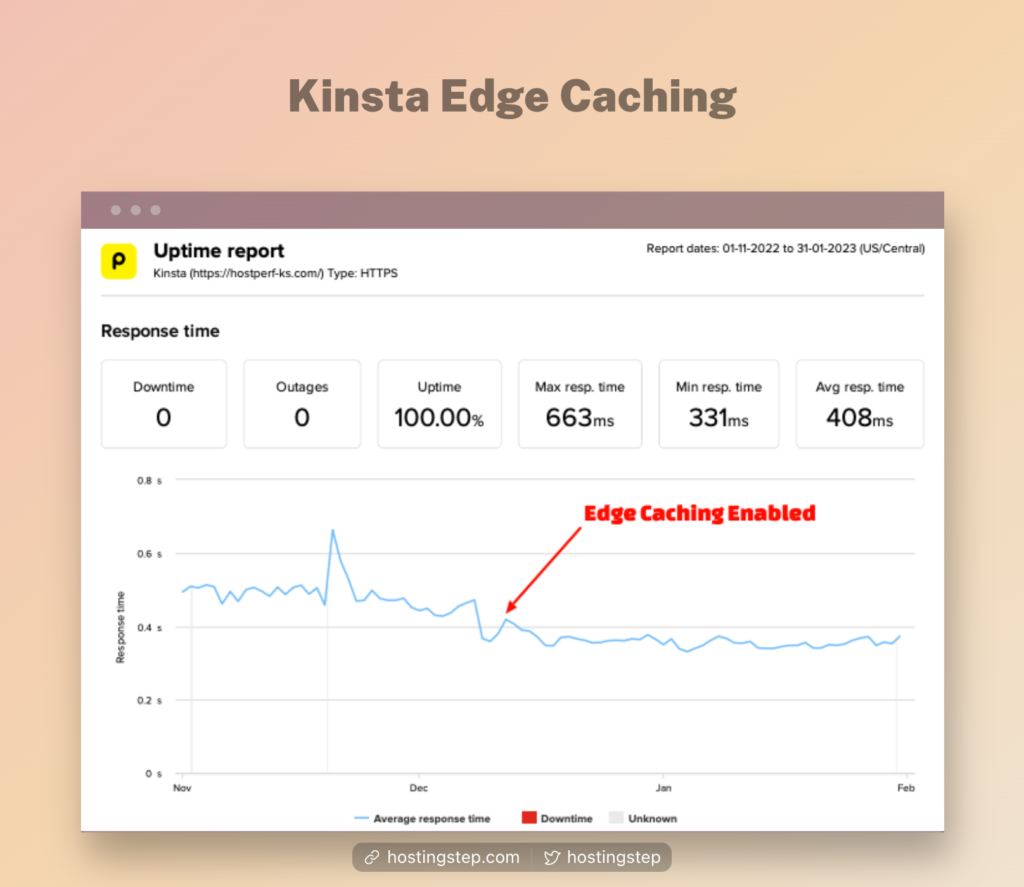 To bring the best results, I have compared two full months of data. We compared TTFB data of November 2022 (before enabling Edge caching) and January 2023 (after enabling Edge caching).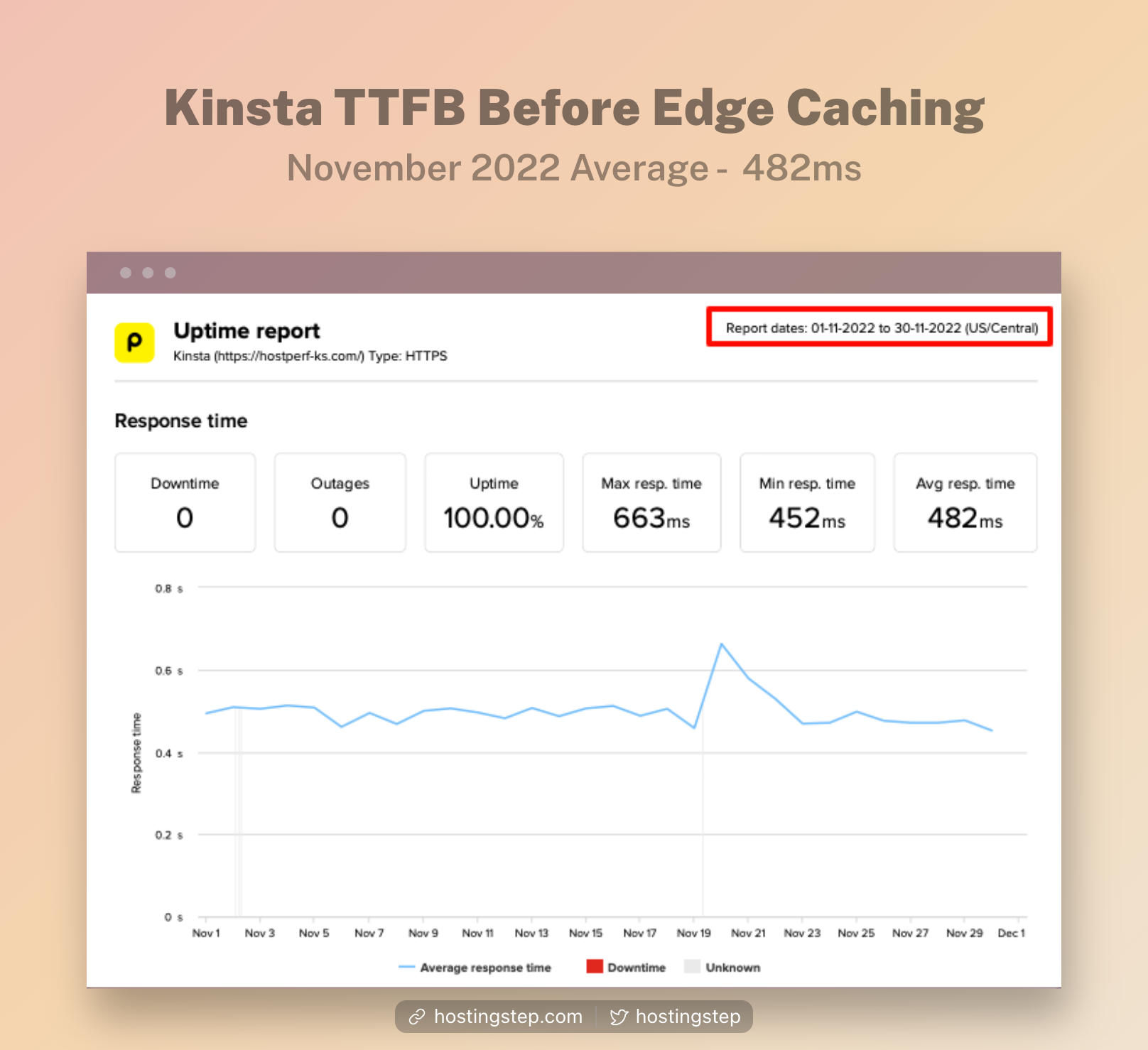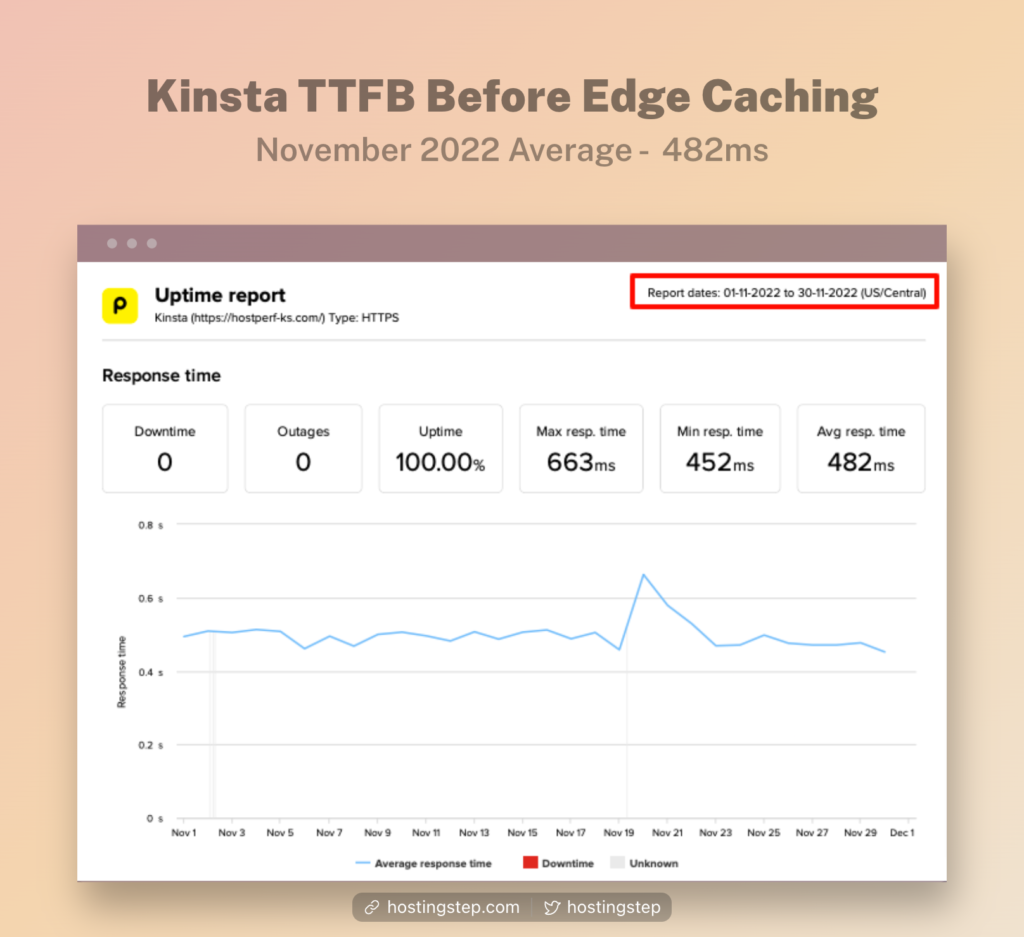 The results were impressive, with a 34% improvement in TTFB after enabling Edge caching. In November 2022, the TTFB was 482ms, while in January 2023, it had dropped to 341ms.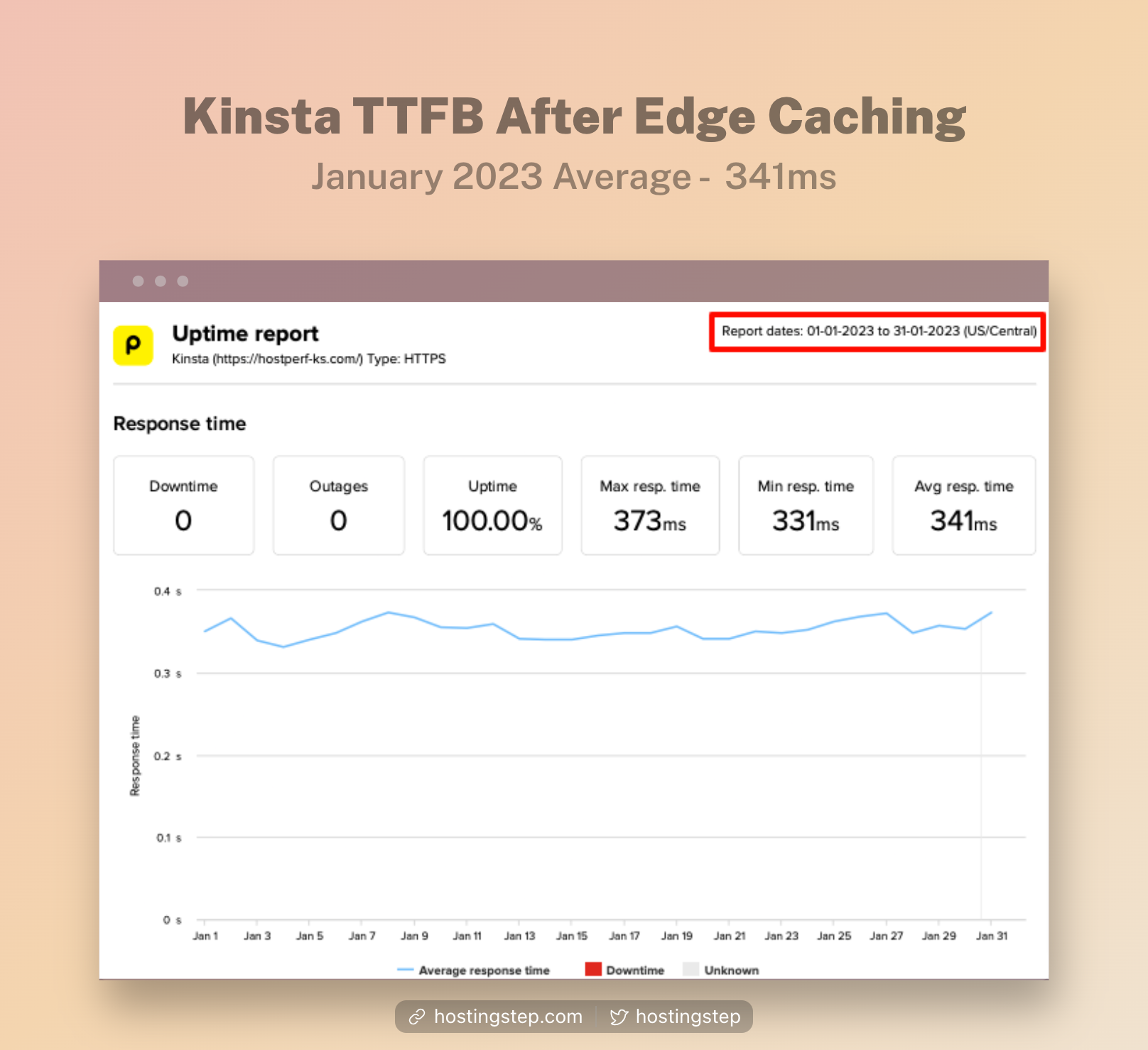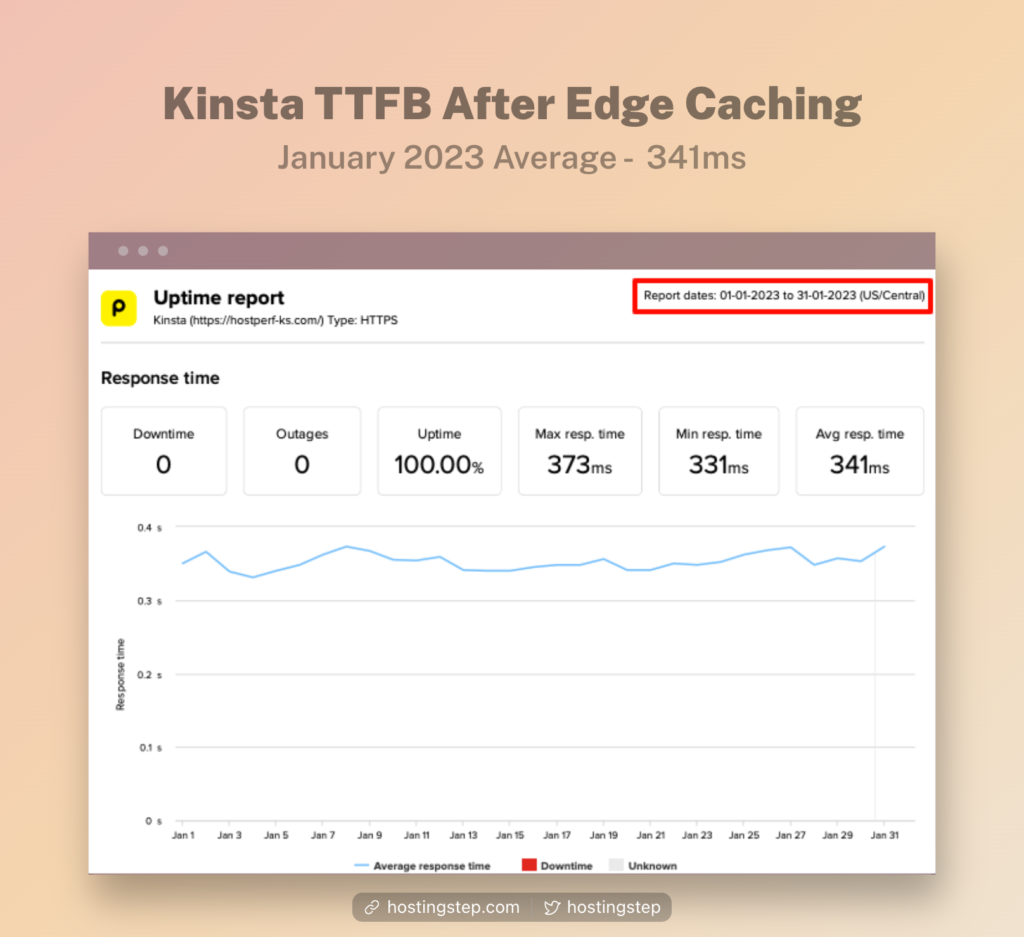 How to enable Edge Caching in Kinsta?
Follow the steps to enable Kinsta Edge Caching on your sites.
Login to your Kinsta Dashboard and Select "WordPress sites". Click your site name and it will open the settings page.


Head to "Edge Caching" Tab and you will see the required details.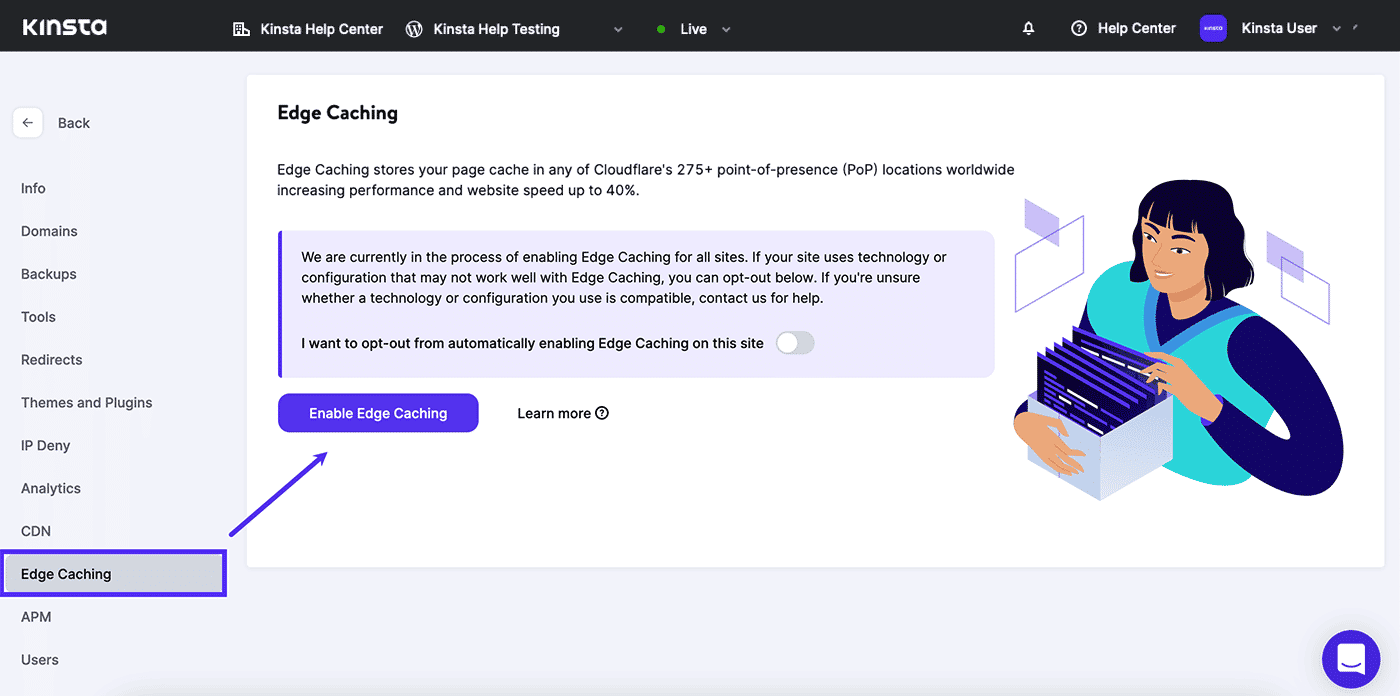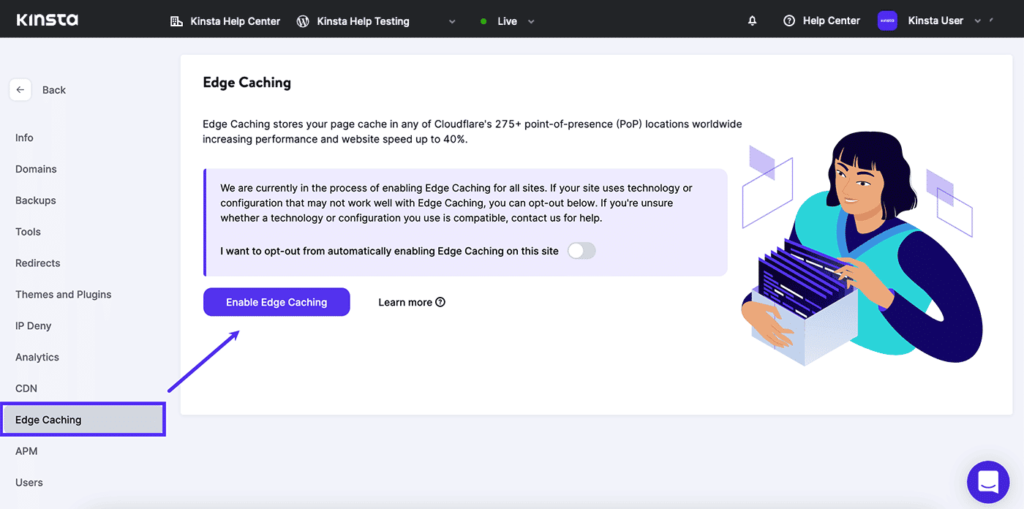 If you have a mobile specific theme, then "Enable Mobile Cache". If not you can leave this settings as it is. Now, "Clear Cache" to finish the setup.