This article will compare Kinsta and Cloudways based on their performance, pricing, features, and support.
Our data-backed Kinsta Vs Cloudways post compares both the host based on performance, pricing, features, and support.
Our comprehensive analysis will help you determine which hosting service is faster, Kinsta or Cloudways.
Kinsta Vs. Cloudways – Introduction
Kinsta and Cloudways are two popular managed WordPress hosting services that offer businesses of all sizes advanced features and reliable hosting solutions.
Founded in 2013, Kinsta runs on the Google Cloud Platform and offers comprehensive features that cater to the needs of both small and large-scale businesses.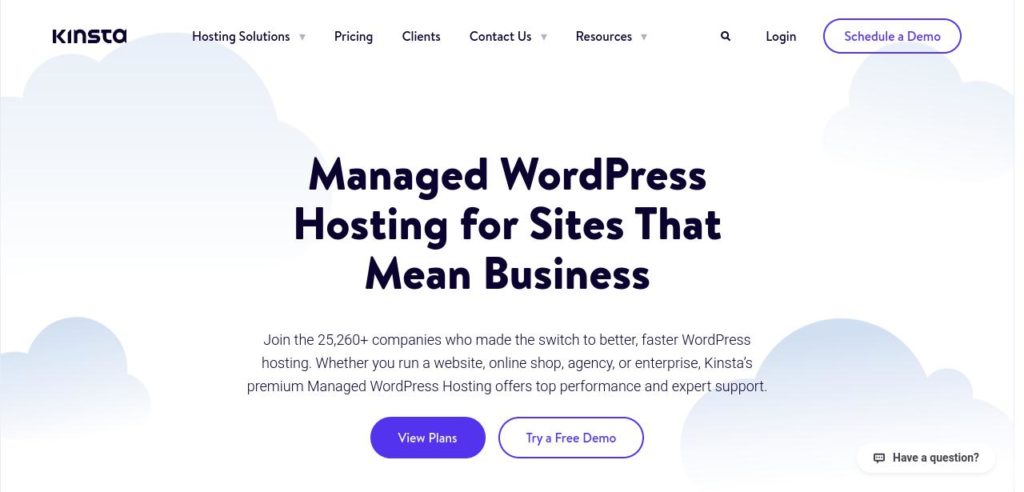 On the other hand, Cloudways is a managed cloud hosting platform that provides excellent flexibility, reliability, and choice to its users. The provider boasts several unique and advanced features.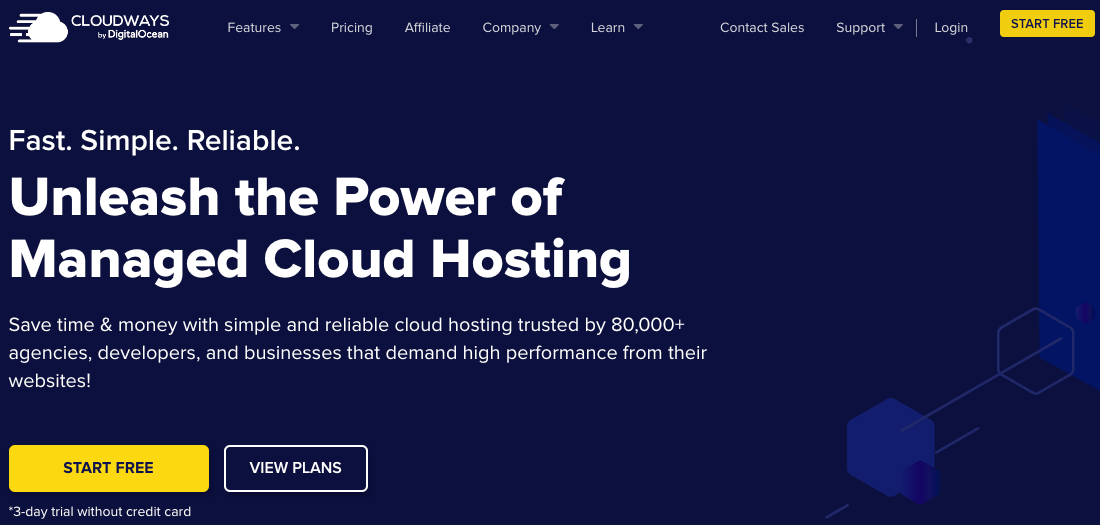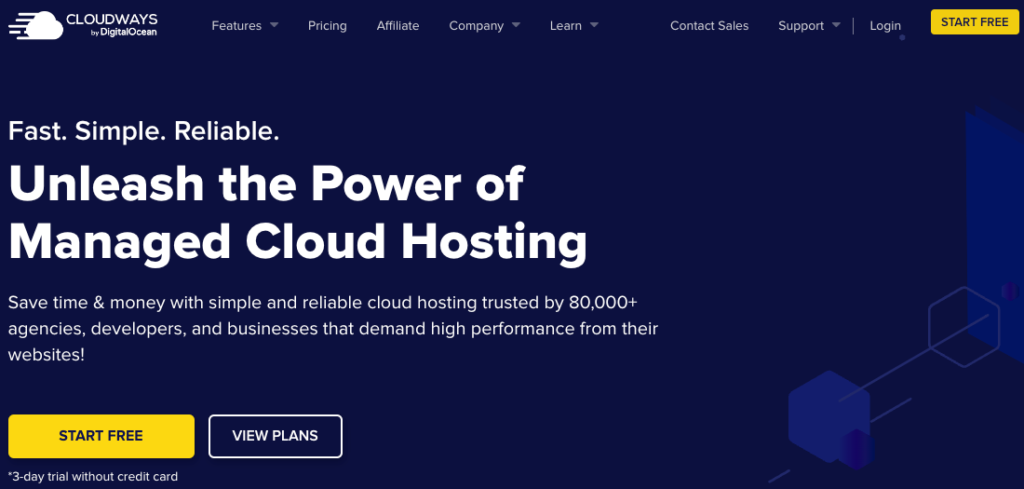 Choosing between the two can be challenging without conducting in-depth research into their various aspects.
In this article, we aim to provide an unbiased comparison between Kinsta and Cloudways based on our testing and analysis of their features and performance.
Kinsta Vs Cloudways: Pricing
Kinsta offers 11 different plans to customers based on the number of WordPress sites, disk space, and monthly visits. Customers can also contact the sales team to create a customized plan for their project. Here are some examples of Kinsta plans:
Starter: $35 per month for 1 WordPress install, 10GB disk space, 25,000 visits
Pro: $70 per month for 2 WordPress installs, 20GB disk space, 50,000 visits
Business 1: $115 per month for 5 WordPress installs, 30GB disk space, 100,000 visits
Business 2: $225 per month for 10 WordPress installs, 40GB disk space, 250,000 visits
Business 3: $340 per month for 20 WordPress installs, 50GB disk space, 400,000 visits
While Kinsta's Starter plan only supports one website, Cloudways plans have no such limitations.
Some features are common in all the Kinsta plans, and they are:
Free unlimited basic migrations from other hosts
Google Cloud Platform
24 global locations
Self-healing technology
Automatic DB optimization
Automatic daily backups
24/7 support
Hack and malware removal
Multi-user environment
Staging area
PHP 8.0 support
Free SSL certificates
SSH access
Performance-monitoring tool
Cloudways also offers 11 plans based on RAM, Core, Storage, and Bandwidth. The company allows you to start for as low as $10 per month.
Here are some of the Cloudways plans:
DO1GB: $11 per month, 1GB RAM, 1Core, 25GB Storage, 1TB Bandwidth
DO2GB: $24 per month, 2GB RAM, 1Core, 50GB Storage, 2TB Bandwidth
DO4GB: $46 per month, 4GB RAM, 2Core, 80GB Storage, 4TB Bandwidth
DO8GB: $88 per month, 8GB RAM, 4Core, 160GB Storage, 5TB Bandwidth
Cloudways offers the following features on all plans:
24/7/365 Support
Free SSL
CDN Add-on
Free Migration
Unlimited Application Installation
Dedicated Firewalls
24/7 Real-time Monitoring
Automated Backups
Staging Environment
Optimized With Advanced Caches
Auto Healing
Regular Security Patching
HTTP/2 Enabled Servers
SSH and SFTP Access
Team Management.
Kinsta Vs Cloudways: Performance
1. Server Response Time
To start, we checked the server response time of our Kinsta and Cloudways sites.
Our Kinsta site had an average response time of 492ms, while our Cloudways site recorded an average response time of 303ms.
From the data, Cloudways is a clear winner in offering faster TTFB.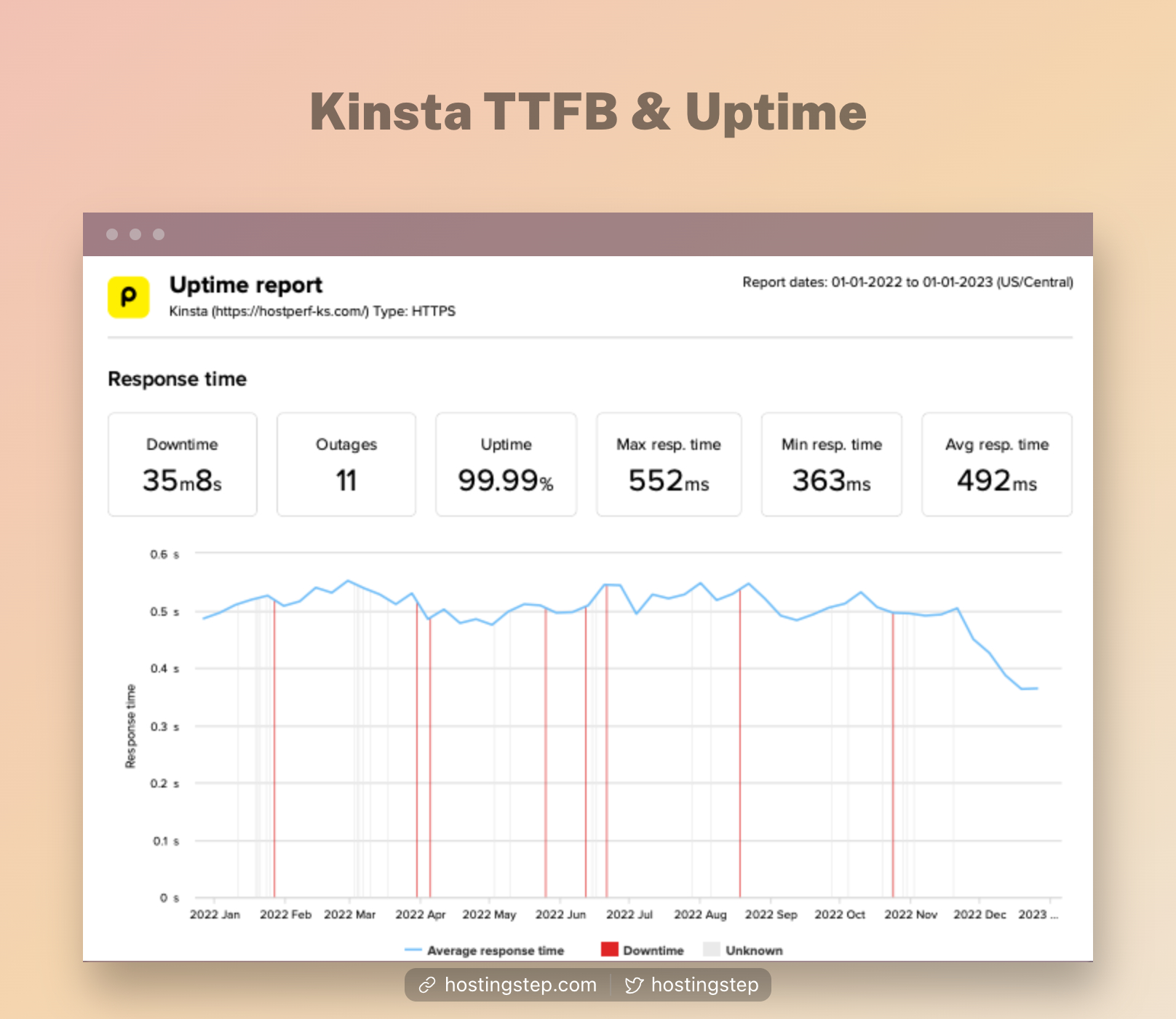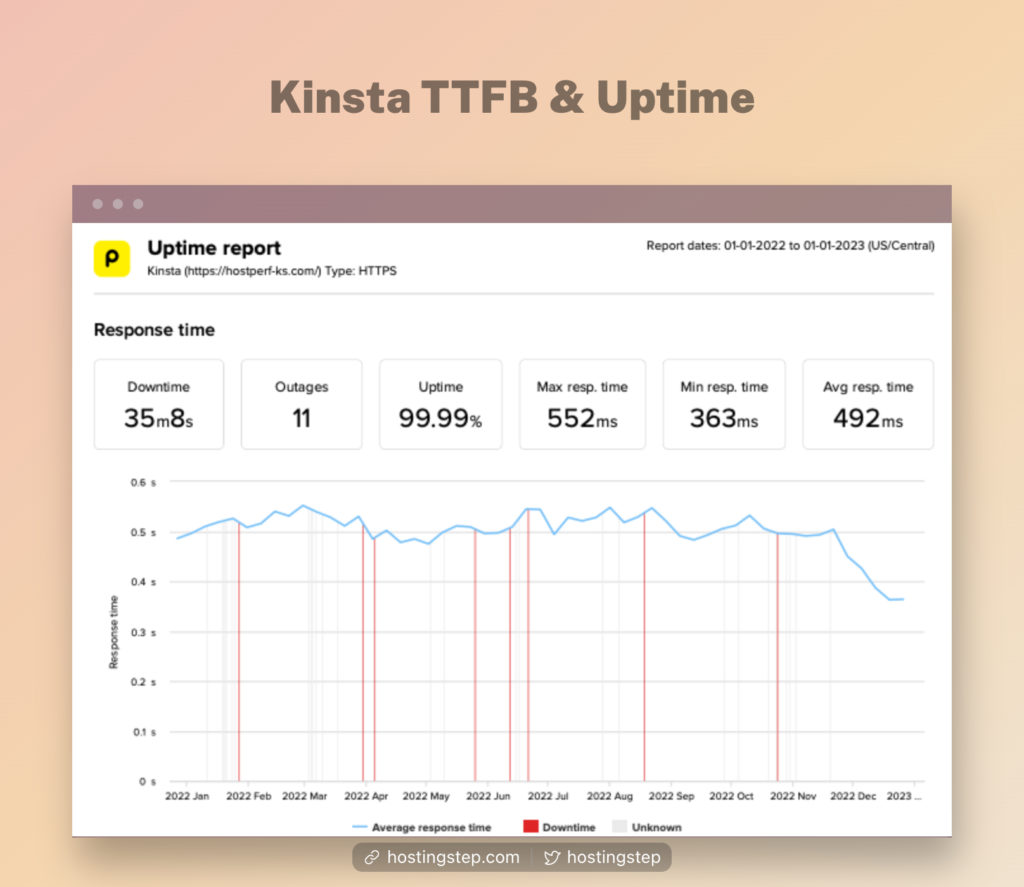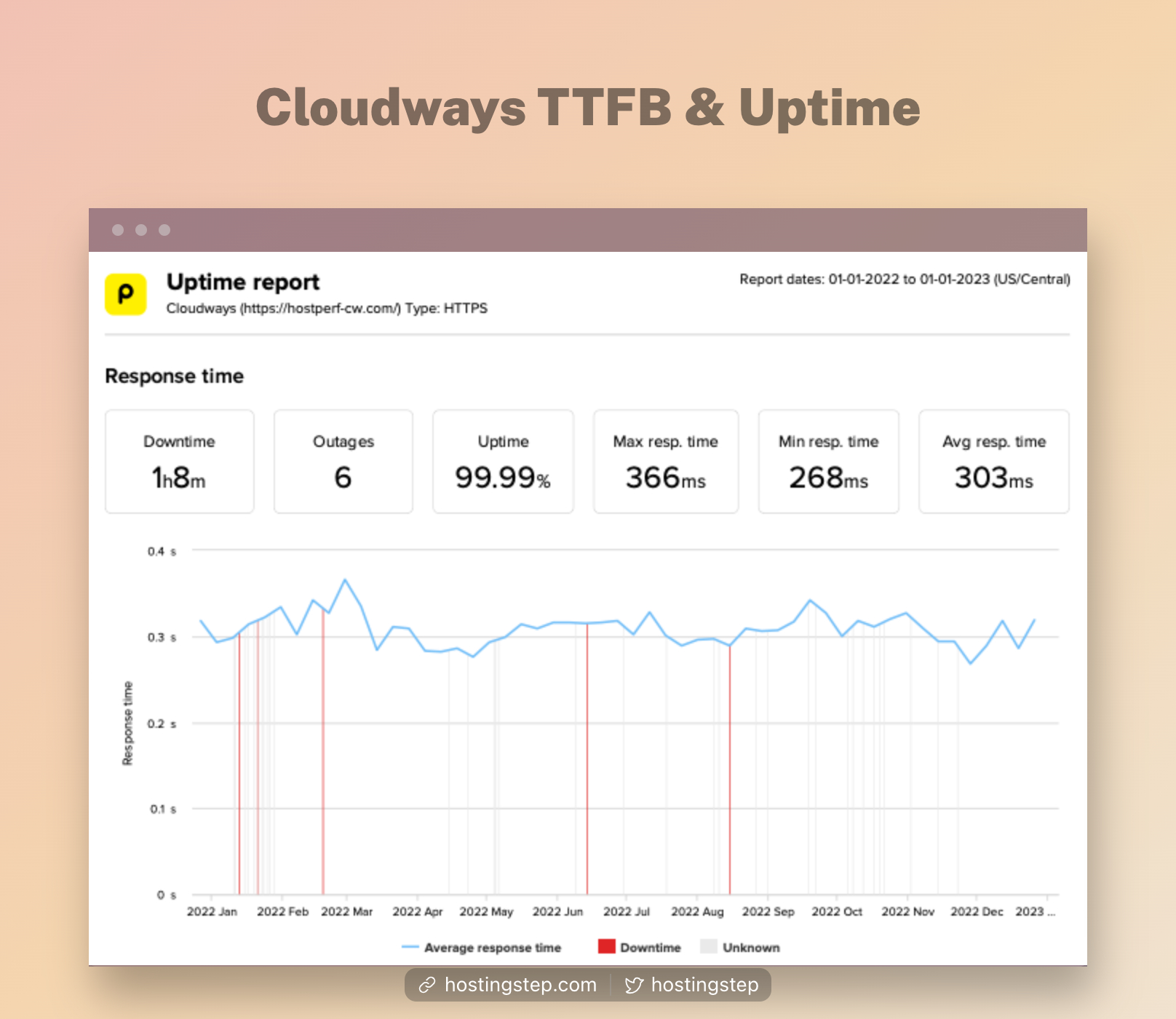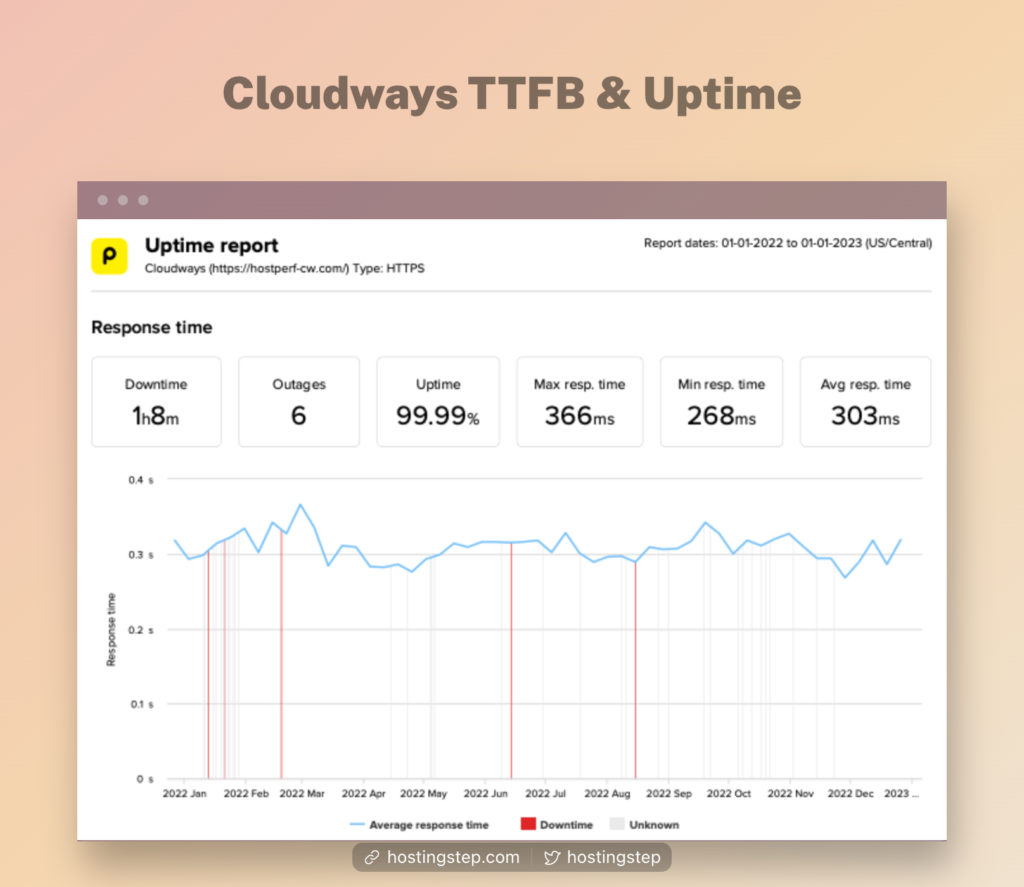 2. Uptime
The next important aspect to check is the uptime, and we are all pretty much aware of what an important aspect uptime is.
A bad uptime can cause your site a lot of damage in terms of sales and ROI.
I tested the uptime of my Kinsta and Cloudways websites, and interestingly both maintained 99.99% uptime.
3. Load Testing
Performance depends on various factors, and Load Testing is another excellent way of evaluating performance. We sent 500 clients to both our test sites and recorded the response time.
While Kinsta recorded 47ms in the 1000 Clients Per Test, Cloudways had a response time of 180ms in the same test.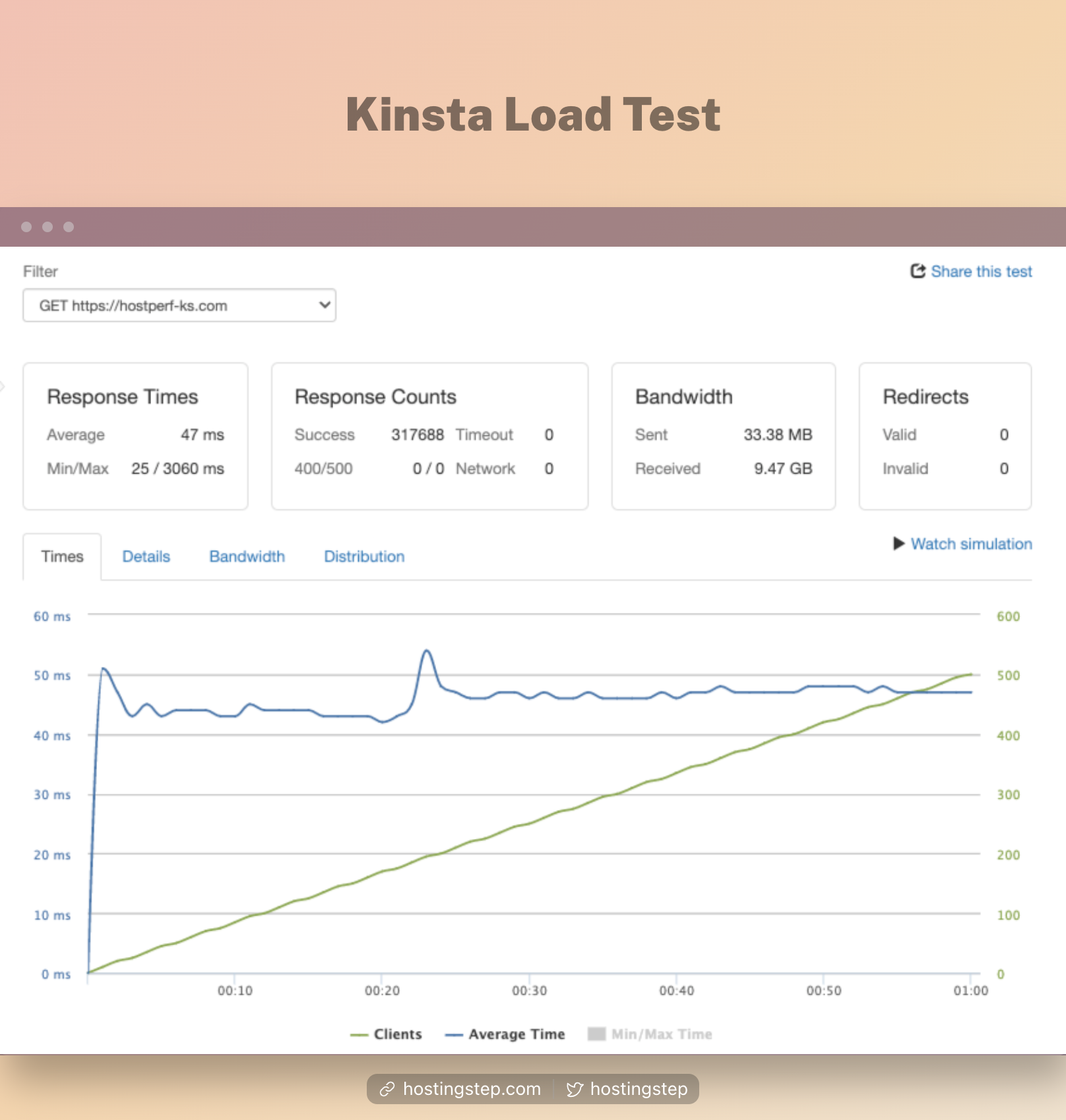 Modified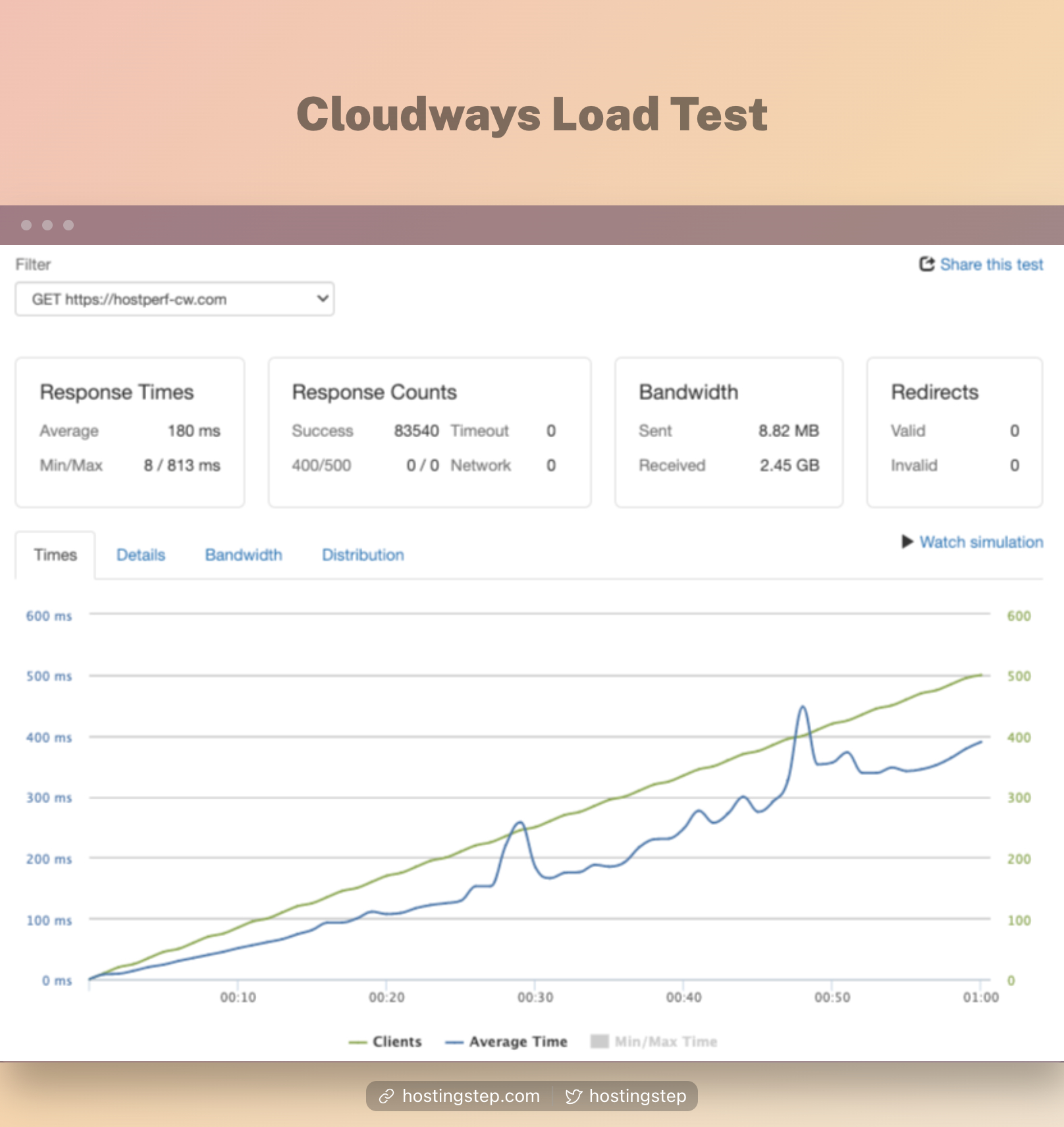 Original
4. Core Web Vitals
We also evaluated the Core Web Vitals of our Kinsta and Cloudways sites.
Our Kinsta site recorded a Largest Contentful Paint of 677ms, a Total Blocking Time of 0s, and a Cumulative Layout Shift of 0.
Meanwhile, our Cloudways site recorded a Largest Contentful Paint of 468ms, a Total Blocking Time of 0s, and a Cumulative Layout Shift of 0.
Based on these results, it's clear that Cloudways has better Core Web Vitals than Kinsta.

Modified

Original
5. Global TTFB
To have a complete performance test, we also checked the Global TTFB for both hosting services. This test involves pinging a site from 35 different global locations and observing which service maintains better response times across these locations.
After testing the Global TTFB for Kinsta and Cloudways, we found that Kinsta maintained a good TTFB with an average of 449ms. Cloudways also maintained a similar TTFB of 437ms. However, one thing can be noted, the Cloudways is tested without CDN while Kinsta is tested with Edge Caching CDN.

Modified

Original
Cloudways vs Kinsta: Features
1. Control Panel
Kinsta has a custom control panel which is pretty straightforward. Most importantly, the control panel includes many advanced features and offers an excellent single point of control.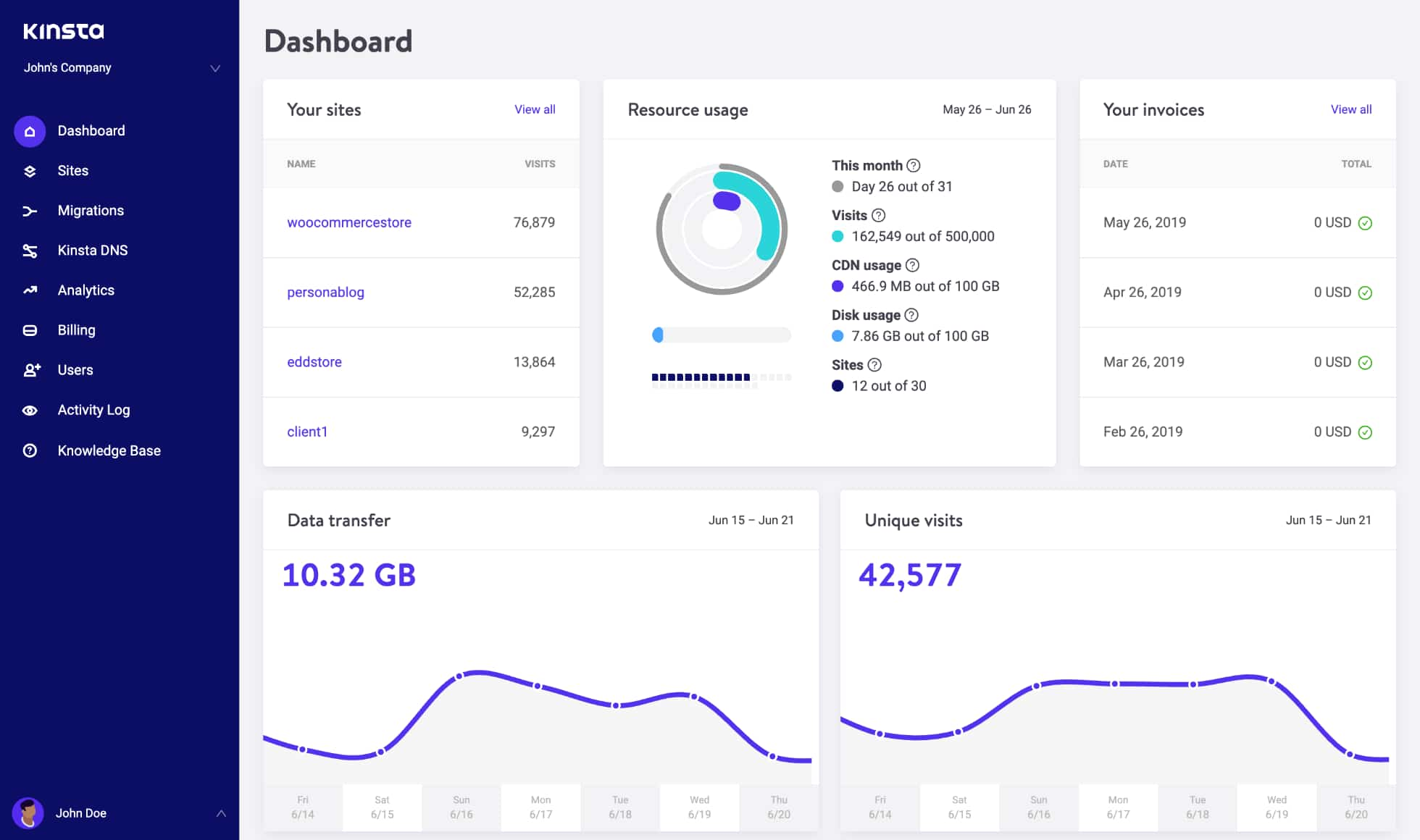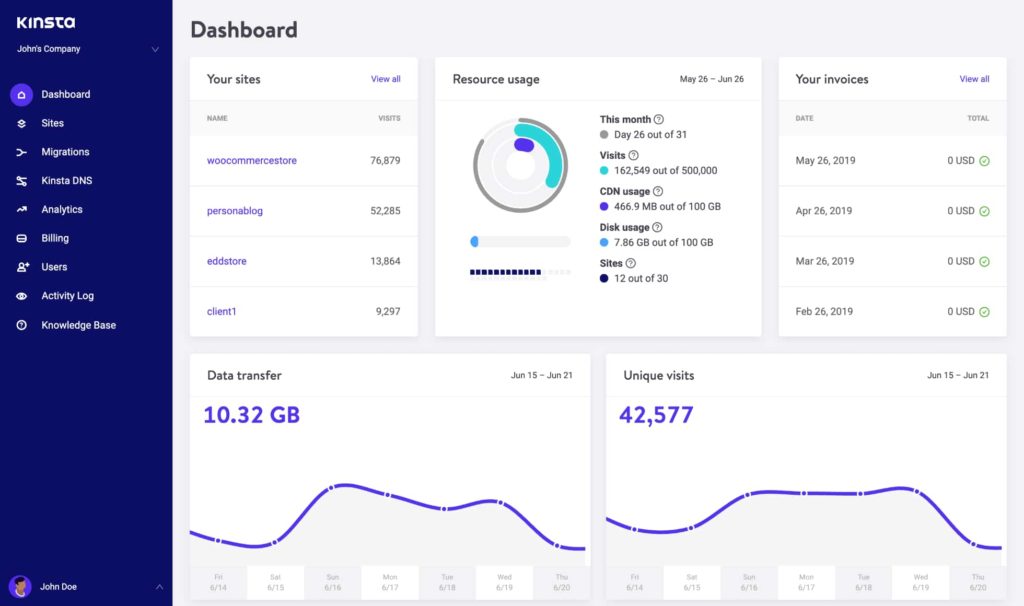 Cloudways also provides customers with a custom control panel with all the features you would usually find in cPanel or Plesk. The Cloudways control panel comes with many additional features such as server cloning, staging URL, team collaboration, a Free built-in cache plugin, and 1-Click CDN. Further, the control panel is pretty easy to use.
2. Data Center Locations
Kinsta has 35 Google data center locations, providing users with several options to choose from based on their target audience.
Cloudways, on the other hand, has an extensive network of over 65 data center locations worldwide, thanks to its partnerships with five leading cloud platforms: DigitalOcean, AWS, Google Cloud, Vultr, and Linode. This enables users to find the closest server to their target audience with ease, providing them with a wide range of options.
3. CDN
Kinsta offers Edge Caching CDN free for all it users. Though it's not clear which version of Cloudflare is used. By little investigation, I believe they are powered by a modified version of Cloudflare APO.
Cloudflare ditched its older StackPath CDN and started offering Cloudflare Enterprise CDN at an discounted price. As it comes as an add-on, I didn't test them using CDN.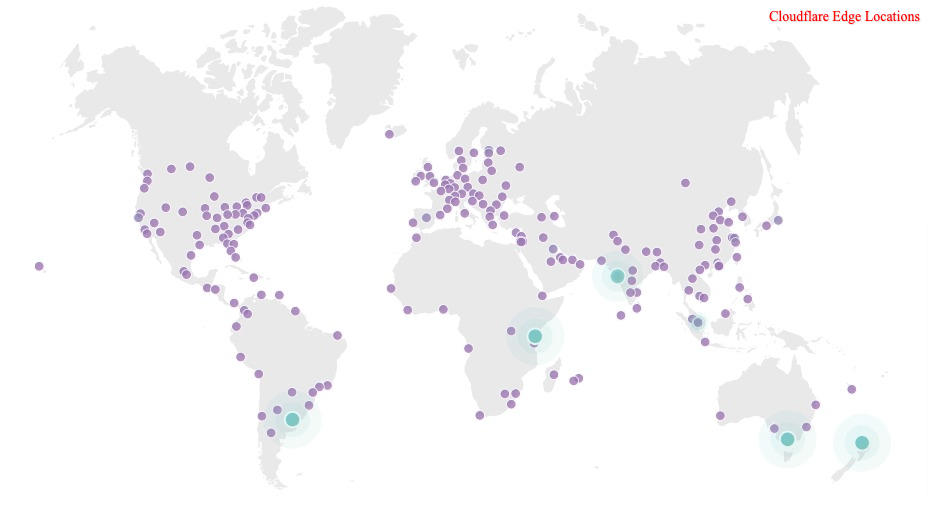 Cloudways uses a CDN powered by StackPath, which gives you the benefit of delivering the content to your global audience faster. However, the CDN is based on a pay-as-you-go model. Cloudways charges $1 per 25GB of bandwidth for one site.
4. Backups
A good backup system is essential for every website.
Kinsta offers free automated daily backups and system-generated backups on all plans, with optional hourly backups available. Restoring a backup is also easy with Kinsta.
Cloudways also has an excellent backup system that automatically creates and stores backups in an external storage network. However, backup is not a free feature, and Cloudways charges $0.33 per GB for backup. Users can also have extra backup storage for an additional charge.
5. Support
Both Kinsta and Cloudways have excellent support systems to assist customers with technical issues and queries.
Kinsta has a dedicated support team considered one of the best in the industry. Over the years, the Kinsta support team has done an exceptional job of helping customers through 24×7 email and live chat.
Cloudways also has a knowledgeable support team that offers 24×7 ticketing and live chat support to assist customers with any technical issues or queries.
Conclusion
In conclusion, both Kinsta and Cloudways offer a lot of plans to choose from and have many similarities. However, some differences can help you choose the best host for your website.
Cloudways plans are comparatively more affordable, with no limitations on the number of websites. In contrast, Kinsta plans start at $35 per month and have limitations on the number of websites, depending on the plan you choose.
When it comes to performance and security, both Kinsta and Cloudways are equally reliable. However, Kinsta offers free automated daily backups on all plans, while Cloudways charges for backup storage.
Ultimately, the best choice between Kinsta and Cloudways depends on your budget and the number of sites. If you have fewer sites, Choose Kinsta, as it offers all the features in one-bundle without any upsells like CDN, backups etc.