5 Best GridPane Alternatives 2022
GridPane is an excellent hosting platform for self-managed WordPress hosting. However, if, for some reason, you are looking for GridPane alternatives, this post is for you. I will discuss as many as 5 GridPane alternatives in this post.
| GridPane Alternative | Pricing | Domains Hosted** |
| --- | --- | --- |
| GridPane | $224/month | 20 |
| Nexcess | $149/month | 25 |
| Rocket | $200/month | 25 |
| Cloudways | $50/month | Unlimited*** |
| Templ | $300/month | 20 |
** Pricing is based on comparing Gridpane starter plans with other hosts.
*** Unlimited sites allowed based on RAM availability.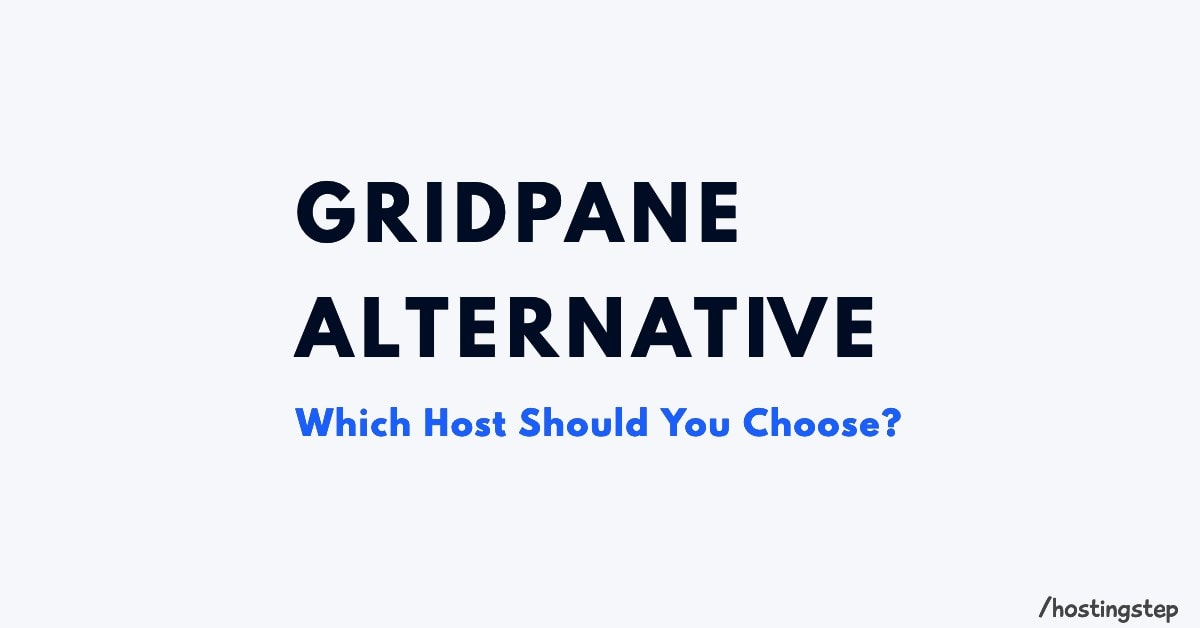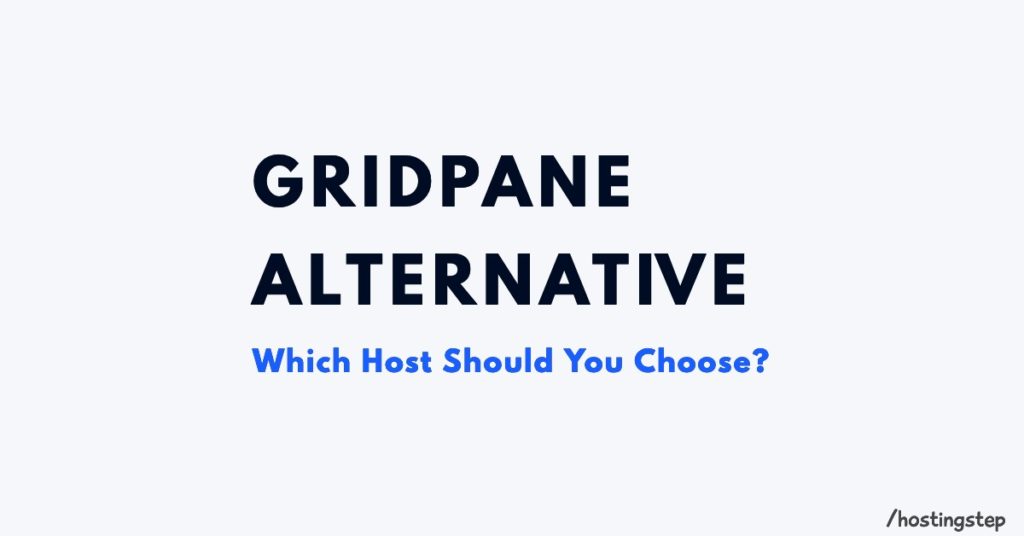 5 Best GridPane Alternatives are
1. Nexcess
Nexcess is the overall best managed alternative to GridPane. Nexcess offers a fully managed hosting experience with better scalability, security, speed, and support. In addition, it has a super easy-to-use custom control panel that allows you to easily manage Email, MySQL, .htaccess, Firewall rules, Cron jobs, Backups, Statistics, and more from a single point.


Nexcess has some of the industry's best features that you never find with any other hosts in the market. According to GridPane Pricing Page, it costs $200/month to host 20+ websites with features like Redis caching, Hourly backups, Remote backups, and security. With Nexcess, you can pay just $149/month to host 25 WordPress sites.
The platform is known for its high scalability and is ideal for sites that may have unexpected volume spikes since Nexcess comes with a single-click auto-scaling and PHP optimization. I recently tested the load handling capacity of Nexcess and found it very impressive, with 66 ms in Clients Per Test (1000 Clients in 1 Minute).
Nexcess comes with excellent speed backed by Near-instant asset caching, Customizable tech stacks, Auto platforms, plugin updates, and Container add-ons. As per my last performance tests, Nexcess recorded an average server response time of 374 ms and uptime of 100% without any outage.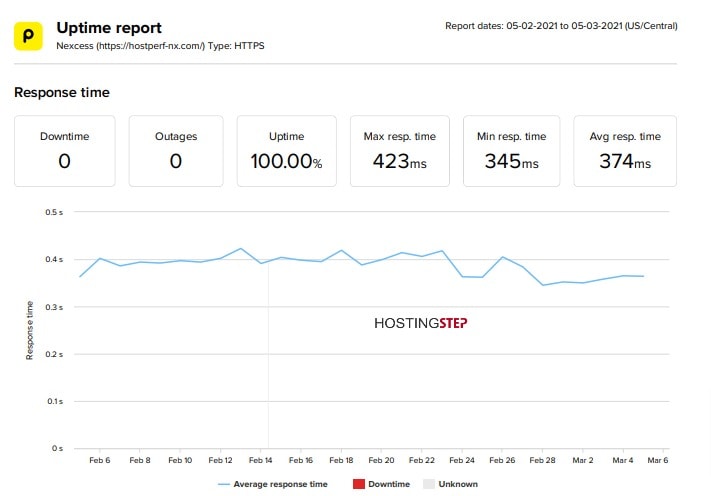 Security is pretty robust in Nexcess with 24/7 monitoring, Premium SSL Certs, PCI-certified for compliance, and Proactive Patching & Updates. Further, the service has a highly dedicated support system in place, and the support team does a great job of assisting the customers 24/7/365 through live chat and phone.
There are some unique features like Visual comparison based automatic updates is available on all Nexcess plan while you can get this feature only on $200/mo. Developer plan of GridPane. Likewise, there are a lot of added advantages with Nexcess like Unlimited image optimization, performance monitoring, free email account, 20 PHP workers, etc.
Advantages of Nexcess over GridPane:
Nexcess plans come

with premium CDN, autoscaling, and unlimited Email hosting.
Includes unlimited image optimization through TinyPNG.
Visual comparison based on automatic WordPress updates.
Host Compare
Versus subline
Dynamic Auto Scaling
Versus subline
Unlimited Image Compression
Versus subline
Email hosting
Versus subline
2. Rocket
Rocket.net can be an excellent alternative to GridPane. Rocket.net offers an effortless and compelling way to host WordPress sites. The platform is optimized for WordPress and comes with Cloudflare Enterprise.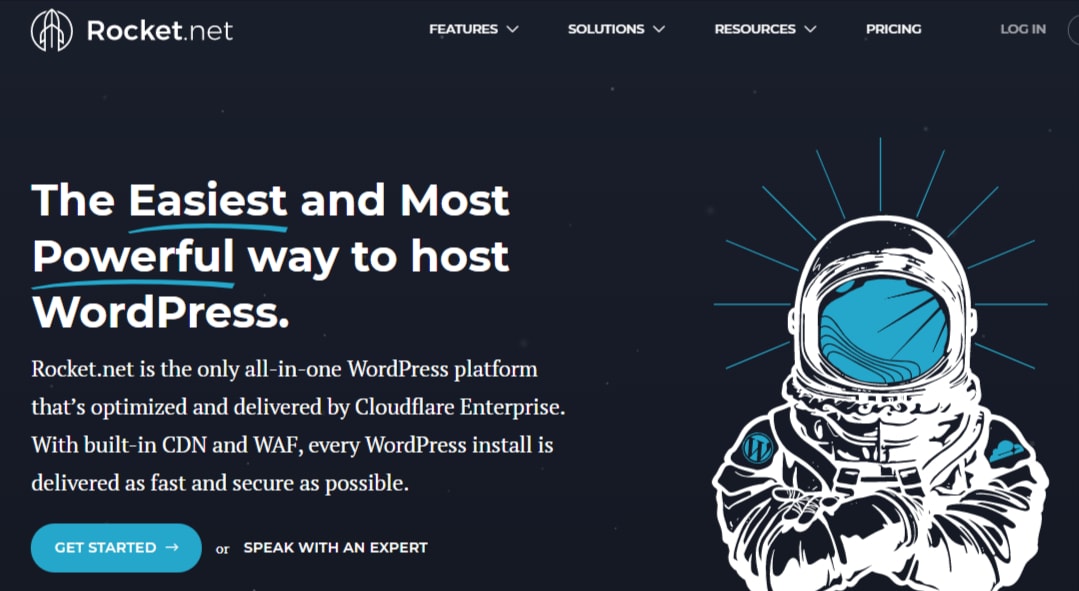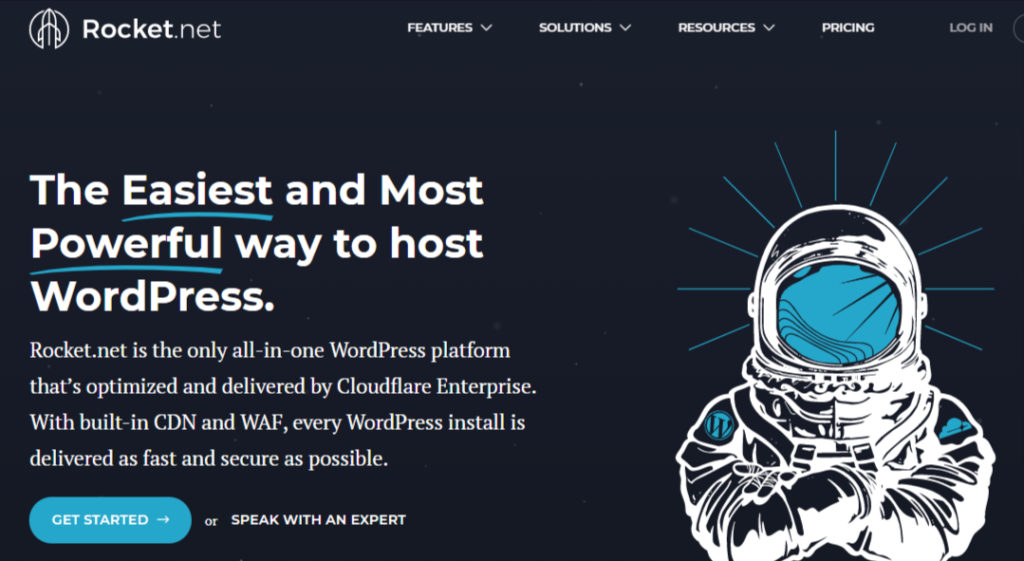 The rocket uses a WordPress control panel with all the essential tools for development, launching, staging, and optimization on a single interface. In addition, using the control panel, users can access 20+ Locations, SSO to WP-Admin, robust reporting, and collaboration tools.
According to GridPane pricing page, you need to host all 20+ sites in a single server. However, Rocket gives you the option to host the 20 sites across any of the global data centers. Simply, you can host 20 sites in 20 different data centers.
Rocket.net plans are cheaper than those of GridPane, and the service allows you to start for as low as $30 per month, while you can't start for any lower than $50 per month in GridPane.
The best part is Rocket.net hardly needs any optimization on the users' end since it comes fully configured with the optimal settings with Enterprise delivery with HTTP/2 and HTTP/3 support alongside brotli compression and image optimization. Besides, it uses Cloudflare Enterprise solution and Smart Routing.
I tested the performance of the service recently and found it highly fascinating. The service recorded an average server response time of 268 ms and uptime of 100%. Besides, the service recorded an impressive 16 ms in Clients Per Test (1000 Clients in 1 Minute) when I tested its load handling capacity.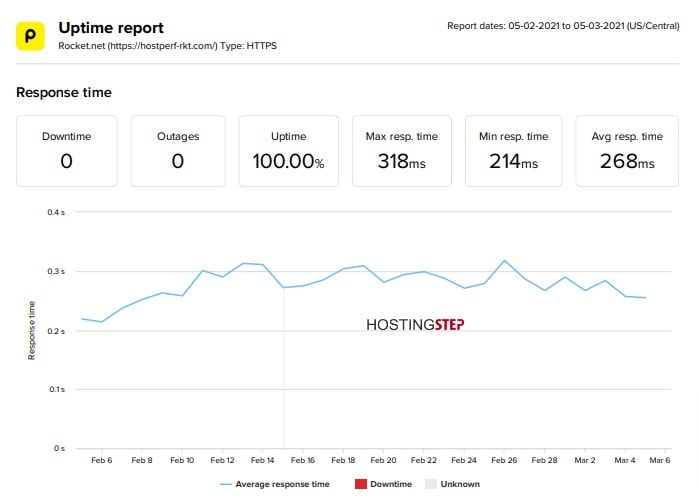 Rocket.net also has a highly reliable security system with Cloudflare Enterprise WAF, Imunify360 Local Website Firewall, and Real-time Malware Scanning & Patching. When it comes to customer support, Rocket.net has the most experienced team of executives to assist the customers 24/7 through 24×7 live chat, phone, and email.
3. Cloudways
Cloudways is a managed cloud hosting platform created for delivering exceptional experiences. Cloudways uses a neat custom control panel that comprises server monitoring, a Free built-in cache plugin, 1-Click CDN, server cloning, staging URL, and team collaboration. The platform can be a great alternative to GridPane.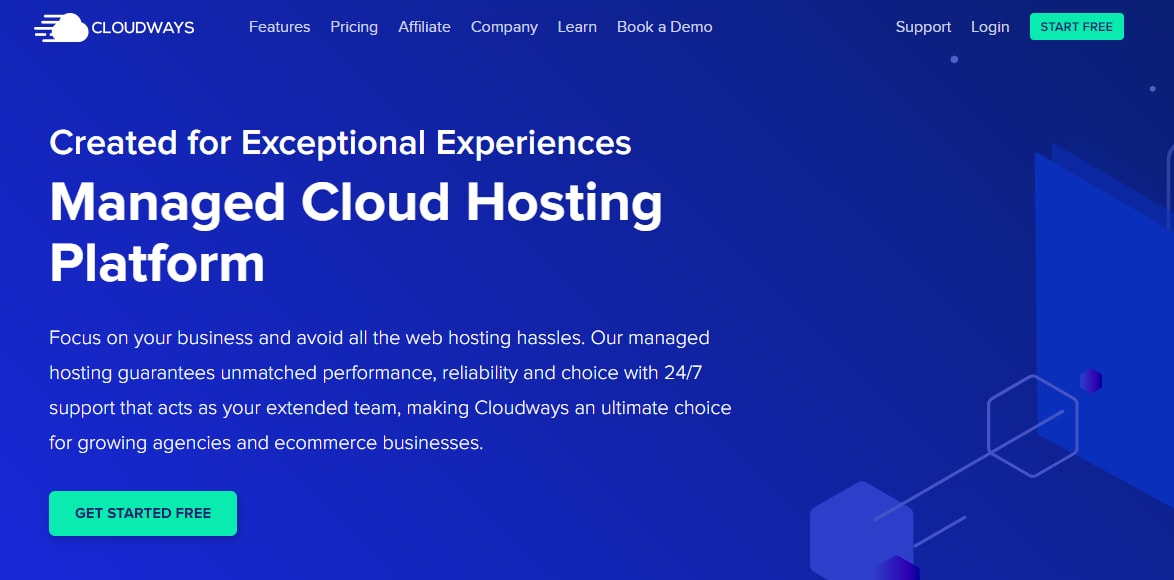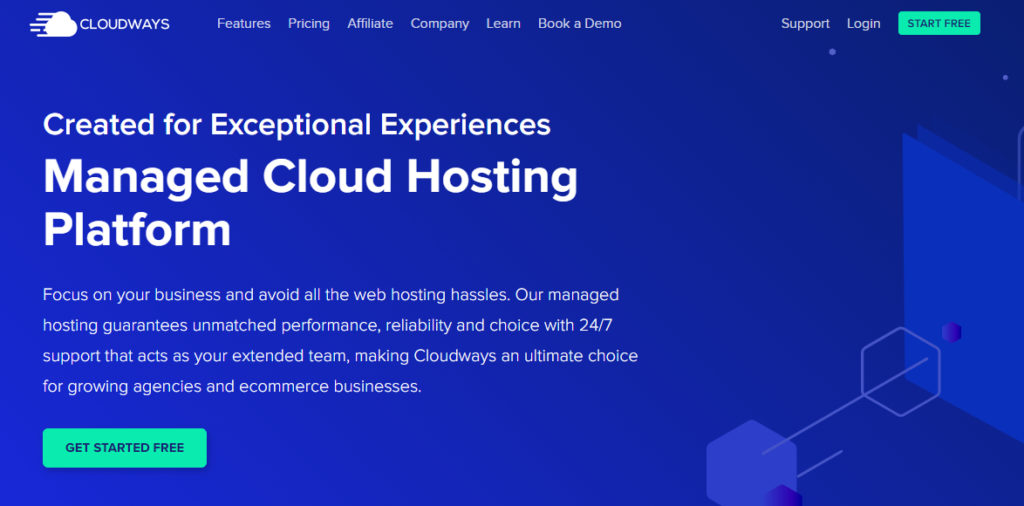 It wouldn't be wrong to say that Cloudways is one of the cheapest alternatives to GridPane. The lowest tier plan in Cloudways starts at just $10 per month, while in GridPane, it's $50 per month. Another advantage customers have with Cloudways is that it allows them to choose between five cloud providers. The cloud providers include DigitalOcean, Linode, Vultr, Amazon Web Services, and Google Cloud Platform.
Cloudways comes with an exceptionally high performance backed by Optimized Stack, Built-in CDN, Auto-Healing Servers, and PHP 7.3 Ready Servers. I tested the performance of the service recently and found it very dependable. Cloudways has an average server response time of 309 ms and an uptime of 99.99%. The service also has a decent load handling capacity with 10 ms in Clients Per Test (1000 Clients in 1 Minute).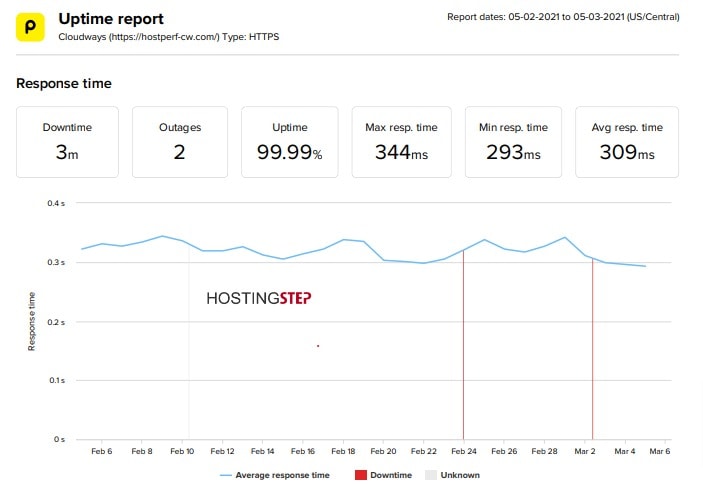 Cloudways comes with automated daily backups and managed security which comprises 24/7 real-time monitoring, dedicated firewalls, Let's Encrypt SSL, IP Whitelisting, Regular Security Patching, Two-Factor Authentication, Bot Protection against DoS, and brute force. Cloudways also has a brilliant support team to help the customers round the clock through 24/7 live chat and ticketing.
4. Templ
Templ.io is a managed WordPress hosting powered by Google Cloud Platform, making an excellent GridPane alternative. Templ host is not the cheapest to host 20 sites, but it offers the most powerful tech stacks among any listed alternatives here. The service allows you to start for as low as $15 per month and is much more affordable than GridPane if you need to host 4-5 sites.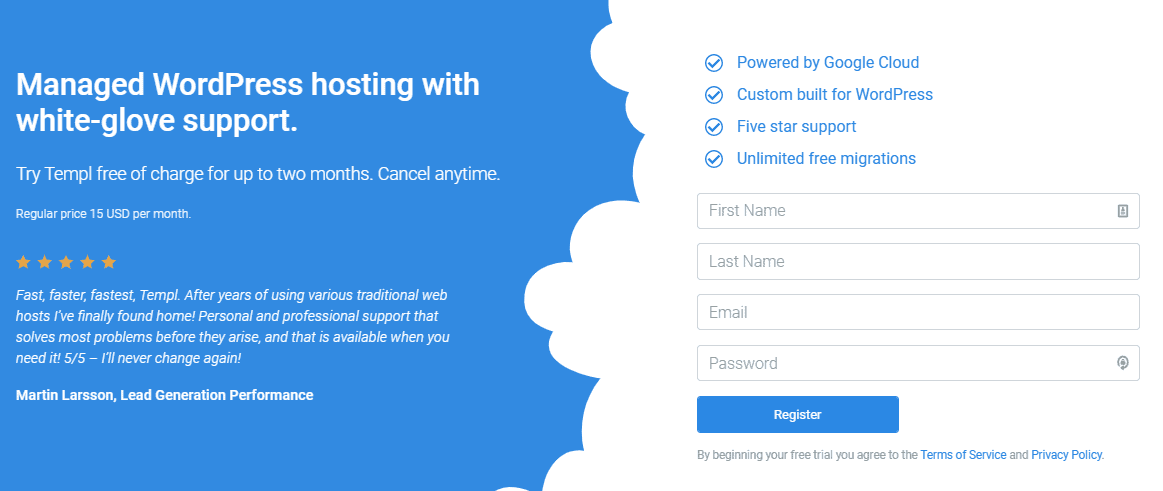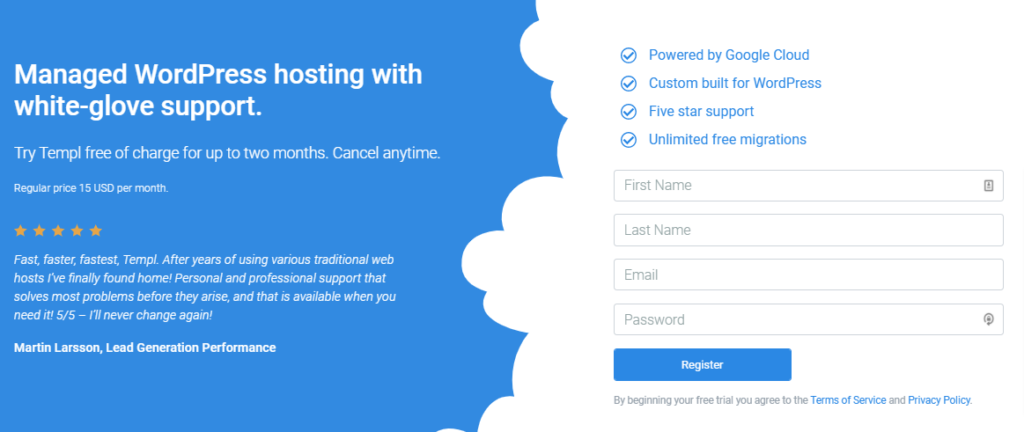 Templ is the only service that offers Google CDN for FREE on all plans, and Google CDN is the most powerful CDN in the world. As I tested the performance of Templ recently, I was very impressed. The service had an average server response time of 309, which is blazing fast for sure, and besides, it maintained an uptime of 100%.
When I performed load testing on my demo site hosted on Templ, the site recorded 33 ms in Clients Per Test (1000 Clients in 1 Minute), which means an undoubtedly excellent load handling capacity.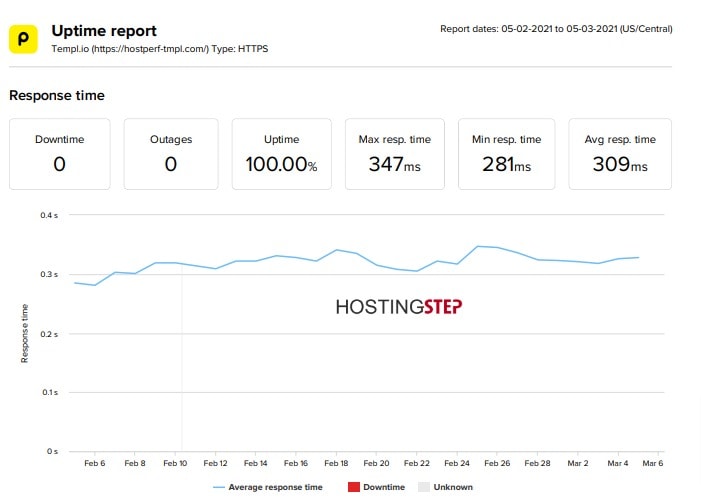 Templ comes with FREE automated daily backups and rock-solid security, including Google's tight security, isolated environments, tight permissions, vulnerability detection and removal, and code reviews.
Templ has one of the finest support teams to assist the customers with their technical queries and issues. The team does a great job of helping the customers through 24/7, 24×7 live chat, email, and phone.
5. RunCloud
RunCloud is pretty much like GridPane and is a simple yet powerful control panel for managing cloud servers. The control panel offers excellent ease of use, and you don't have to be a Linux expert to use it to the fullest since it comes with a graphical interface.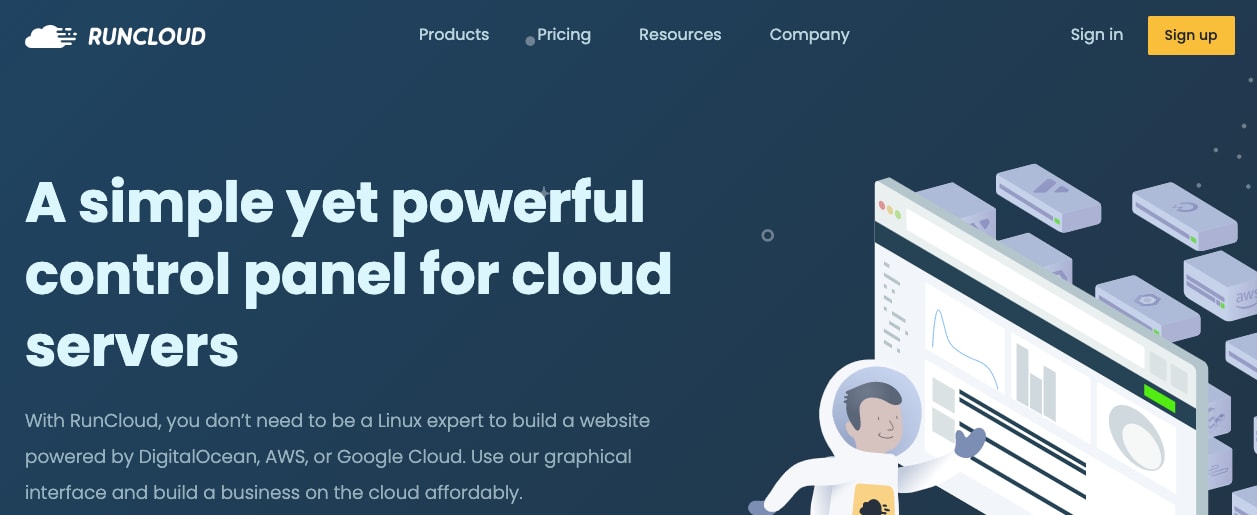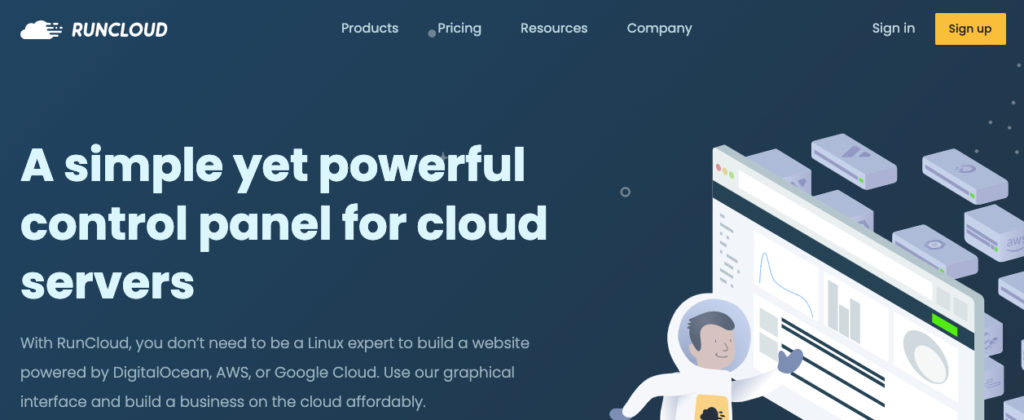 The best part is that RunCloud is more affordable than GridPane. For example, RunCloud allows you to start for as low as $8 per month, while the lowest tier in GridPanel costs $50 per month. Even the highest tier plan in RunCloud costs $45 per month, which is still cheaper than the lowest tier plan in GridPane.
I closely studied the features of this control panel and found them very reliable and advanced. So, let me walk you through the features of this unique control panel one by one.
RunCloud comes with One-Click Installers. The platform is meant to run your cloud servers at the best configurations. However, at the same time, the control panel also gives you complete control over your server.
RunCloud makes it possible for the users to have the optimal and secure server configuration in very record time to have more time to focus on your core business. In addition, the control panel comes with Virtual PHP machines that easily allow users to alternate and run simultaneous PHP versions.
Another brilliant feature is the Split-second notifications which allow you to monitor your servers from anywhere you are and at any time. Further, the control panel emphasizes security and comes with a performance-driven dashboard for quick tweaks.
Which of these GridPane alternatives is good for you?
These were the five best GridPane Alternatives, and I tried my best to give you good clarity on each of these alternatives. GridPane plans are a bit pricey, but you don't have to pay that much as long as you know your project requirements well.