ChemiCloud Reviews
ChemiCloud headquartered in Delaware, United States promotes them with the tagline, "the right hosting formula". ChemiCloud bets big on its reliable cloud platform and promises 10x faster website load time.
The sales page of the company promises you the world, but does it hold true?
Continue reading our unbiased review on ChemiCloud which came out after hard testing their servers, monitoring their performance, and the other aspects just to make sure, whether the tagline is true or not.
ChemiCloud Overview
| Overall Rating | 4.9/5.0 |
| --- | --- |
| Hosting Plans | $3.95/month |
| Uptime | 100% |
| Response Time | 143ms |
| Customer Support | 5.0/5.0 |
ChemiCloud Pros
1. Brilliant Uptime – 100%
ChemiCloud scored a 100% uptime record throughout our test. While Uptime is the most important aspect to consider while choosing a good hosting, I tested the uptime of my ChemiCloud demo site and found pretty satisfying.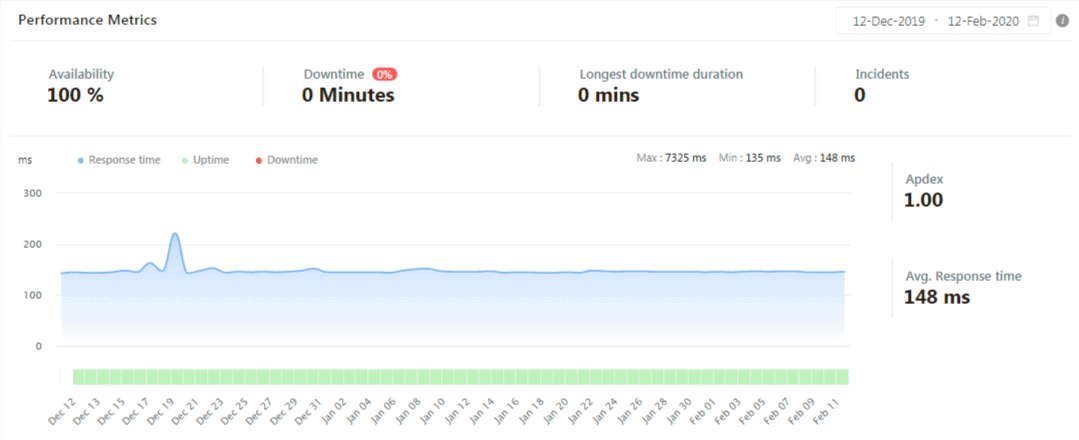 Although it's just six months, I started testing ChemiCloud, the result of 100% is perfect as no other hosts apart from SiteGround delivered 100% uptime in the first three months. To check even deeper, I choose 60 seconds monitoring but the results are great!
2. Fast Loading Speed 150ms
Fast loading speed undoubtedly makes websites pretty SEO-friendly, and this is the reason that you need to be sure about the speed offered by a hosting service before you choose one.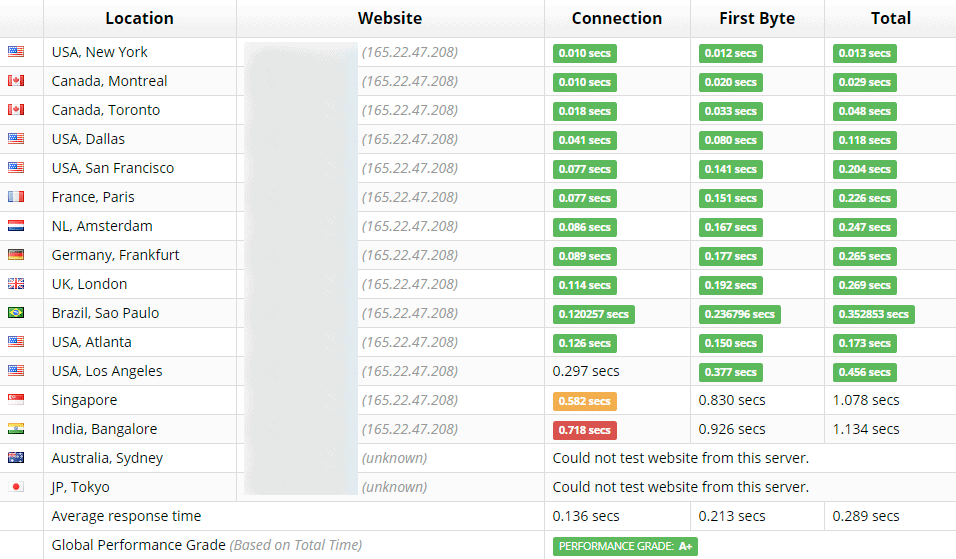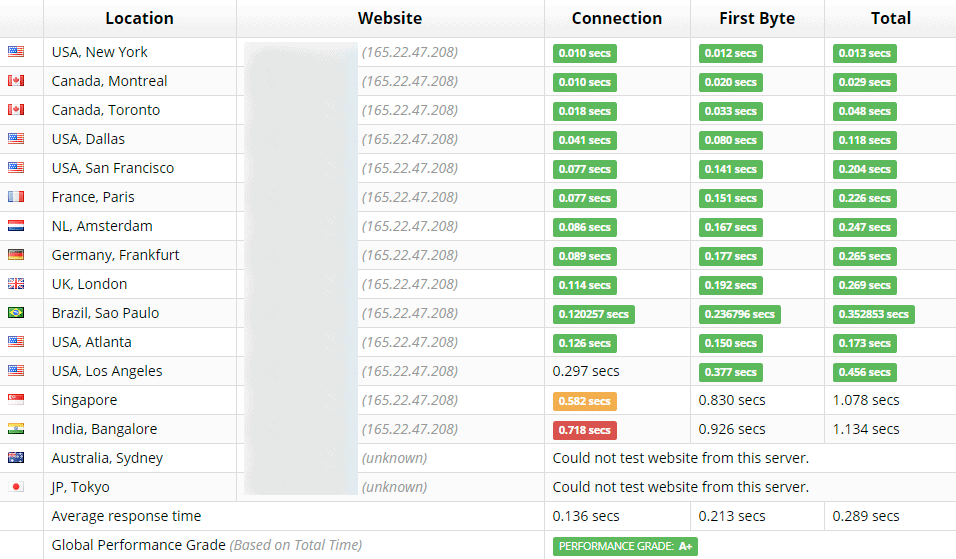 ChemiCloud sites have a blazing fast loading speed backed by Enterprise-grade SSD drives, global CDN, server-level caching, HTTP/2, and PHP 7.
Just forget the above technical jargon, you can find these kinds of stuff with any hosting companies. The reason for the stunning load time of ChemiCloud is LiteSpeed Caching.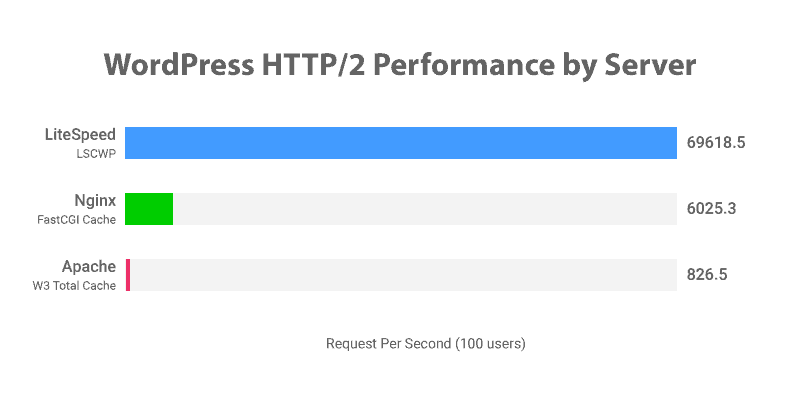 If you're not aware, LiteSpeed offers high performance when compared to Ngnix and Apache in recent times. Though the latter two are not worst, LiteSpeed is getting way ahead of them when it comes to performance and security.
To make things interesting, A2 Hosting is another top hosting in our list which got 172ms load time also uses LiteSpeed on their servers.
3. FREE Domain for a Lifetime
ChemiCloud allows users to register a domain for free and the provider even renews it for free as long as one has an active hosting account. Now, this is something that you can't afford to have with other hosting companies.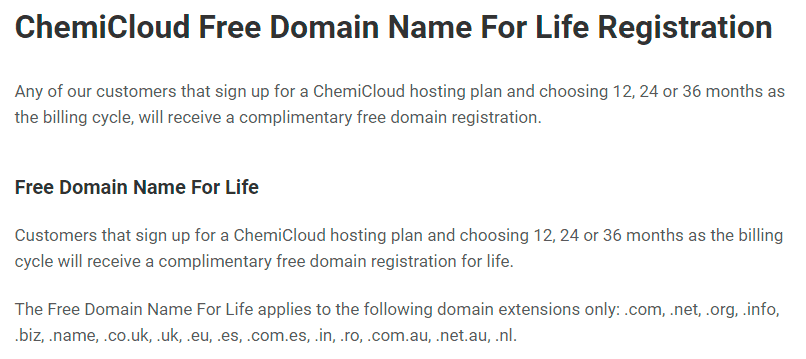 GoDaddy charges around $18 for.COM renewal and you can get the same for $0 along with ChemiCloud. Personally, I believe this addition can bring a lot of new customers to them.
4. Reliable Customer Support
A reliable customer support service is always an important aspect of good hosting service. The provider has an exceptionally reliable customer support team with highly skilled technical support engineers.
The chat is live round the clock where most queries are answered, overall satisfied as they're not outsourcing the support. They work tirelessly to help the users round the clock with their technical difficulties through phone, email, chat, and tickets apart from a comprehensive knowledge base.
5. Multiple Data Center Locations
The company also gives you the advantage of multiple data center locations across all over the globe comprising places such as San Francisco (US West), New York (US East), London (UK), Amsterdam (EU), Bucharest (EU), Bengaluru (India), Sydney (AU) and Singapore (Asia-Pacific).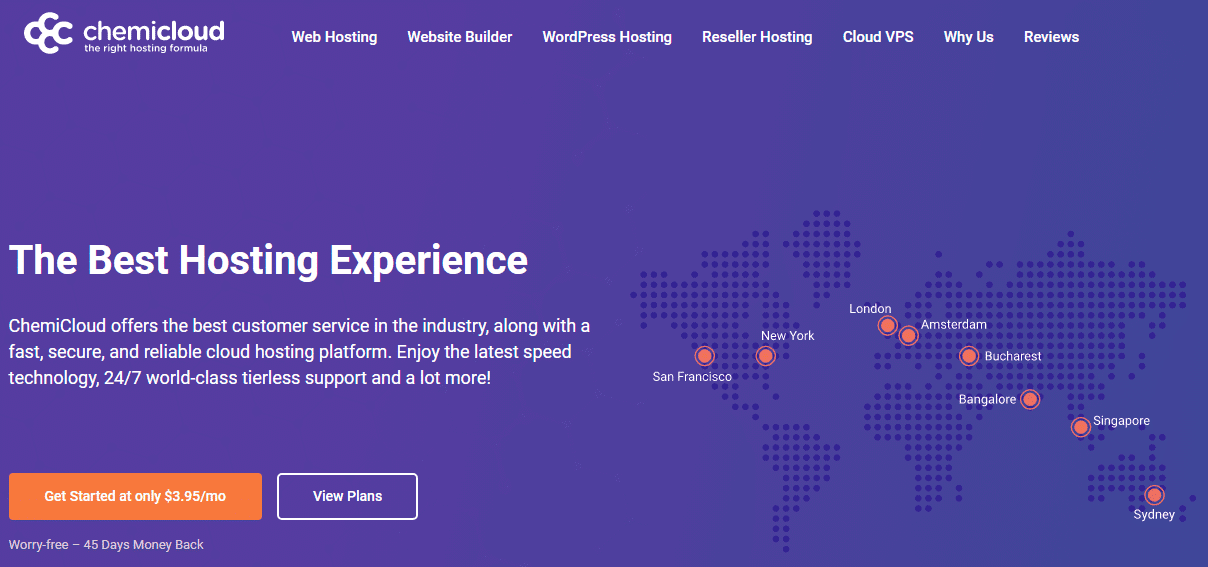 With so many data center locations to choose from, you can always pick the best for your global audience. Personally I prefer New York since it located close to Canada and part of Europe, rather than their SF location where it covers south American countries most.
6. Rock-Solid Security
ChemiCloud partnered with Imunify360 to offer the best security as most top companies are utilizing their services. It integrates well inside the cPanel with automate malware scanner and auto-clean up facility.
Apart from it, you'll get regular Let's Encrypt free SSL and backups from ChemiCloud for a proactive security environment.
7. 45 Days Money Back Guarantee
It is never a wise thing to purchase a hosting service without actually trying it first and this is where the money-back guarantee comes in handy.
While most hosting companies offer you a money-back guarantee of 30 days, ChemiCloud offers you 45 days money-back guarantee and this certainly makes the hosting service more risk-free.
8. Free Daily Backups & Easy Restore
You can never focus on your core business unless you have a very reliable backup system at the place. The company not only provides you with daily backups but also keeps retention copies for 30 days. You could restore any of the stored versions anytime from the cPanel and the process is unimaginably easy.
ChemiCloud offers the feature for FREE while other hosting services would charge an additional fee for it.
9. Affordable Renewal Charges
Renewal charges can be a matter of huge worry if it is too high. A lot of companies offer unimaginably low buy prices to deceive the customers and trap them into some high renewal.
If you aren't cautious about it, chances are that you will soon find yourself pretty locked away with high renewal too. However, this does not hold true for ChemiCloud for the company has the most reasonable renewal charges for the different plans, unlike many other hosting services.
For example, the renewal charge for the Starter plan is just $7.95/mo while companies like SiteGround charge $11.95/mo on renewal for its starter plan. Besides, ChemiCloud plans have comparatively more resources than those of other services.
10. Innovative Dashboard
Let me honest. using Cpanel is getting bored at times since to perform any task it almost takes a minimum of five clicks to get started. ChemiCloud understood this concern and designed this interface where you can access important cPanel in one click.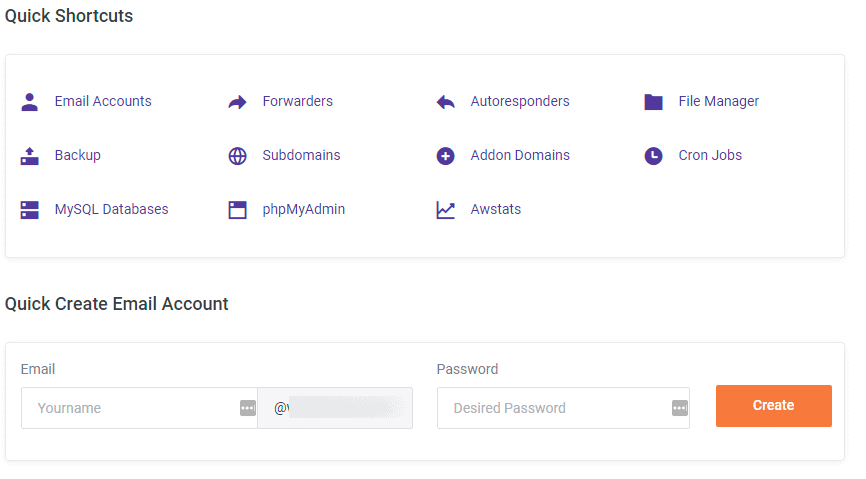 Creating a email address is so quick, just enter details and there is also an quick login option to get started.
ChemiCloud Cons
1. Cloudflare Railgun Only Available in Turbo Plan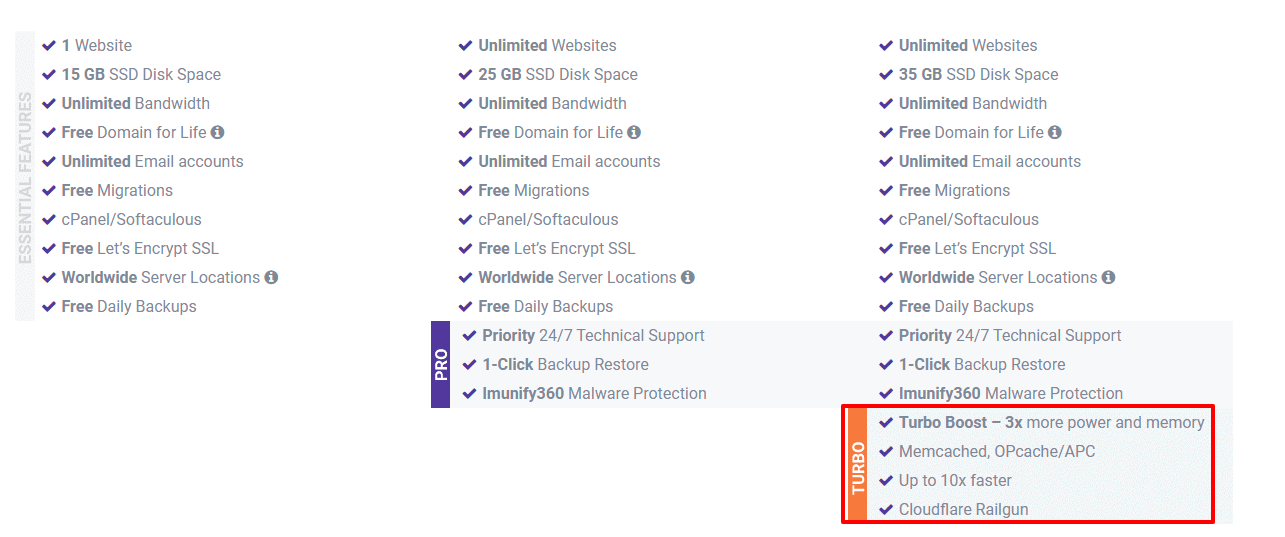 Cloudflare Railgun is not available on free plans and requires a business account priced at $20/month. Optimization can largely help you establish a quick connection between the ChemiCloud server and the Cloudflare network compressing previously uncacheable web objects up to 99.6%.
The technique is similar to what is used in compressing high-quality video. This eventually leads to an extra performance increase of 200%. However, this feature is only available in the Turbo plan. If you are using any lower plans, you must upgrade to the Turbo plan to use this feature.
2. No One Year Plan on Web Hosting Starter Plan
While you can join with 12 months billing on Pro and Turbo plan, the starter plan gets excluded and requires at least 24 or 36 months' commitment to getting started.
However, with our 50% coupon code on ChemiCloud.com helps you to get started at the cheapest price possible.
Concluding
So, on a whole, Does Hostingstep recommend ChemiCloud?
Yes, absolutely.
Even we recommend them ahead of all other companies. SiteGround scores good in an overall best host, however, the renewals are a little bit worrying. On the other hand, A2 Hosting comes near closer to ChemiCloud but doesn't come with free domain which is an added benefit to ChemiCloud.
If you are already using ChemiCloud, leave your reviews!