HOSTINGSTEP VERDICT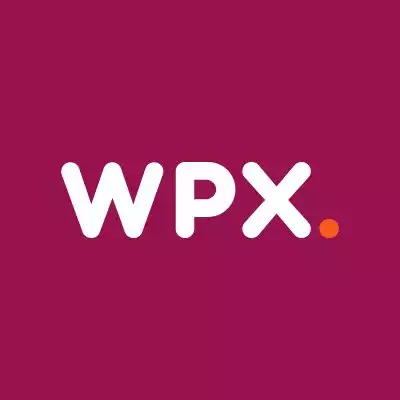 WPX Hosting
THE BOTTOM LINE:
WPX offers affordable WordPress hosting solution with multiple website hosting allowed on starter plans. While there has been many ups and downs for WPX in last two years, it's still a great option for people who are looking for budget friendly hosting. However, there are still better options with more affordable pricing.
Pros:
Offers decent speed for the price.

Affordable plans with no major upsells.
Cons:
Outdated control panel

Most features are limited.
VISIT WPX.NET
WPX Competitors and Alternatives
In this unbiased data-backed WPX Hosting review, I've covered WPX hosting in terms of performance, features, pricing, and support.
You might have heard of WPX hosting through positive word of mouth by SEO marketers. But how good is WPX hosting in the eyes of WordPress hosting technicians like us?
Are they the Fastest WordPress hosting, as claimed on their homepage?
You'll find all the answers in this WPX Hosting Review. I'm confident our review will be the best WPX review you'll read on the internet.
At the end of this post, you'll know precisely whether WPX hosting is an excellent fit for your business.
My Personal Experience with WPX
Before entering this WPX hosting review, I want to share a few things with you.
I've been a paying customer of WPX since March 2021. I signed up as a regular customer, bought their Business plan, and added our proprietary WordPress test site.
Till now, we have collected 21 months of historical data from WPX. We are also the only site to provide monthly recurring performance data of WPX.
Without any further delay, let's dive into the review.
WPX Overview
According to the official site, WPX claims to be the Fastest Managed WordPress hosting with a 30-second average customer support response. The company also claims to offer free WordPress site migration within 24 hours.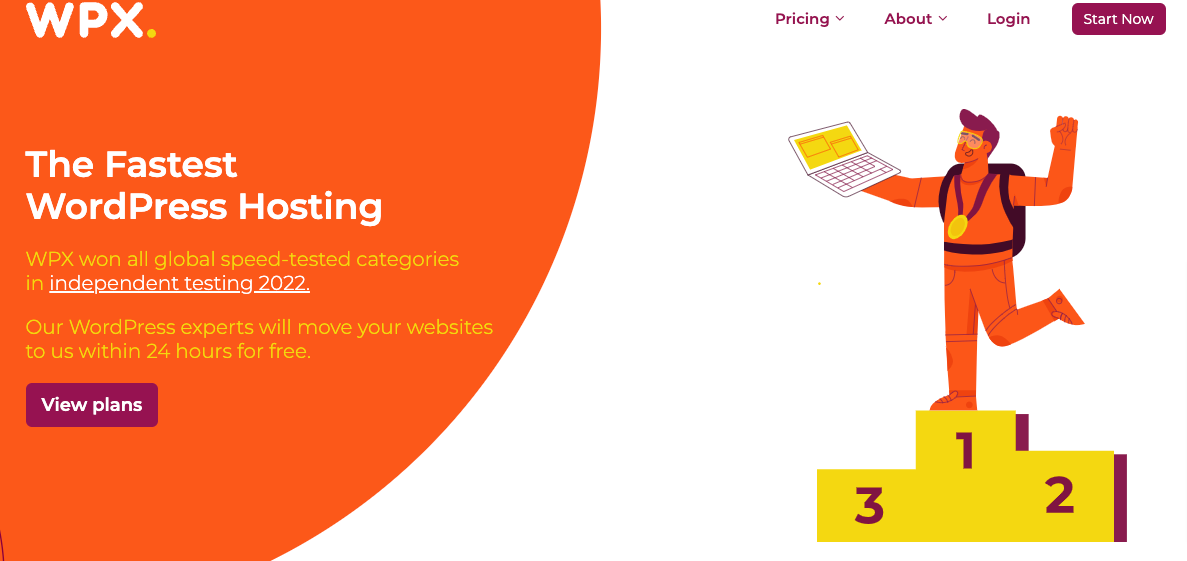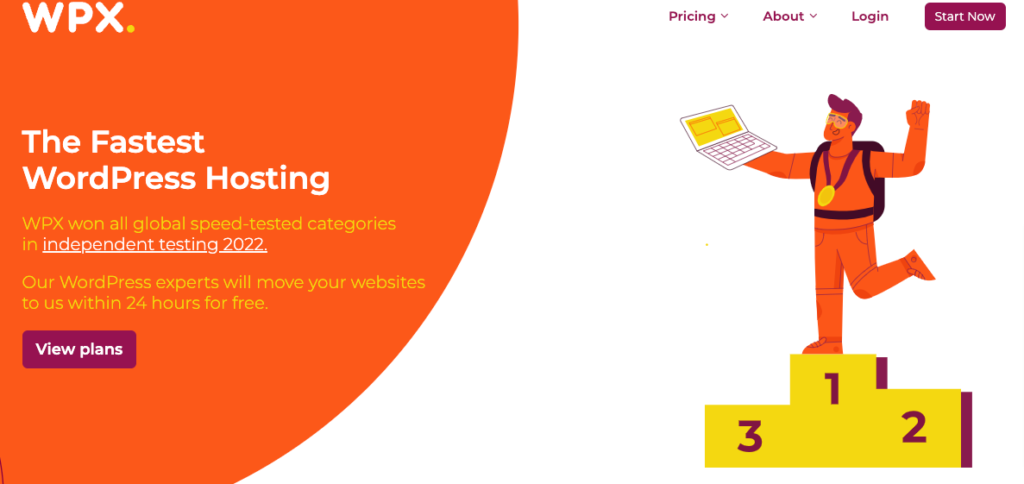 Apart from that, one can see the accreditation badges of third-party sites of famous marketers in the industry.
The company also listed its unique features, which we can discuss in detail. Now, let's move to price.
WPX Hosting Pricing
WPX plans start at $20.83/month, providing customers with three plans based on the number of websites, storage, and bandwidth.
Business: $20.83/month, 5 Websites, 15 GB Storage, and 200 GB Bandwidth.
Professional: $41.58/month, 15 Websites, 30 GB Storage, and 400 GB Bandwidth.
Elite: $83.25/month, 35 Websites, 60 GB Storage, and Unlimited Bandwidth.
WPX did a commendable job by offering 5 Website hosting in their starter plan, which should be their major selling point.
Because their competitors like WP Engine and Kinsta used to offer only one website on their starter plans.
Besides, all their plans come with features such as:
High-Speed Custom CDN With 33 Global Edge Locations
Unlimited Site Migrations To WPX
Staging Areas
Enterprise-level DDoS Protection
Free Malware Scanning & Removal
30-Day Money-Back
28-Day Automatic Backups
Summary: WPX pricing is value for money. There is nothing to complain about regarding pricing to features offered.
How does WPX Hosting compare to competitors?
| Hosting | WPX | WP Engine | SiteGround | Cloudways | Kinsta |
| --- | --- | --- | --- | --- | --- |
| TTFB | 384ms | 363ms | 422ms | 302ms | 470ms |
| Uptime | 99.90% | 99.98% | 99.99% | 99.98% | 99.99% |
| Datacenter | 3 | 10+ | 7 | 65+ | 25+ |
| Global CDN locations | 33 | 250+ | 10 | 250+ | 250+ |
| Email Hosting | ✔ | ❌ | ✔ | ✔ | ❌ |
| Price | $24.99 | $30 | $19.99 | $10 | $35 |
WPX Vs WP Engine: WPX Hosting is a cost-effective hosting service compared to WP Engine. However, in all other departments, WP Engine has an upper head over WPX. It includes performance, a control panel, premium features, etc.
WPX Vs SiteGround: WPX is a clear winner compared to SiteGround. WPX is better than SiteGround in most cases, like performance, customer support, etc.
WPX Vs Cloudways: Cloudways is 100x better than WPX. Be it pricing, performance, support, etc., Cloudways easily outperforms WPX.
WPX Vs Kinsta: Like WP Engine, Kinsta starts at $35/month while WPX is cost-effective, starting at $24.99/month with 5-site hosting.
WPX Speed Test
The WPX Performance speed test is the most exciting part of this review. As discussed earlier, we installed our test site on WPX and started monitoring response time (TTFB) and Uptime through the Pingdom tool.
For 60 seconds, the tool will ping the site from multiple locations to calculate the average TTFB. For a single day, 1440 checks are made. For a month, 43200 checks are made. For a year, 518400 checks are made through Pingdom.
Based on the last 12 months' data, WPX recorded an average TTFB of 335ms.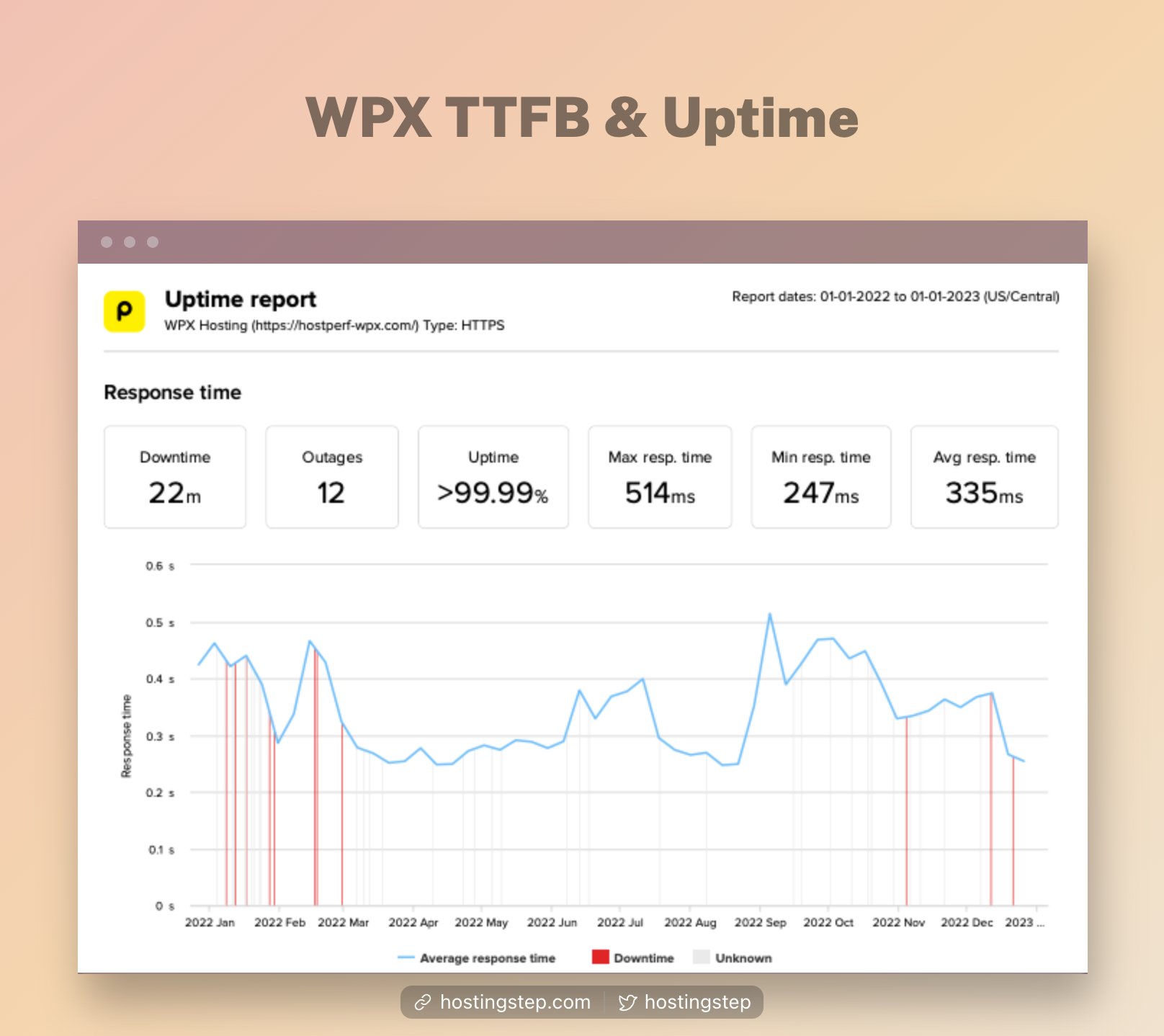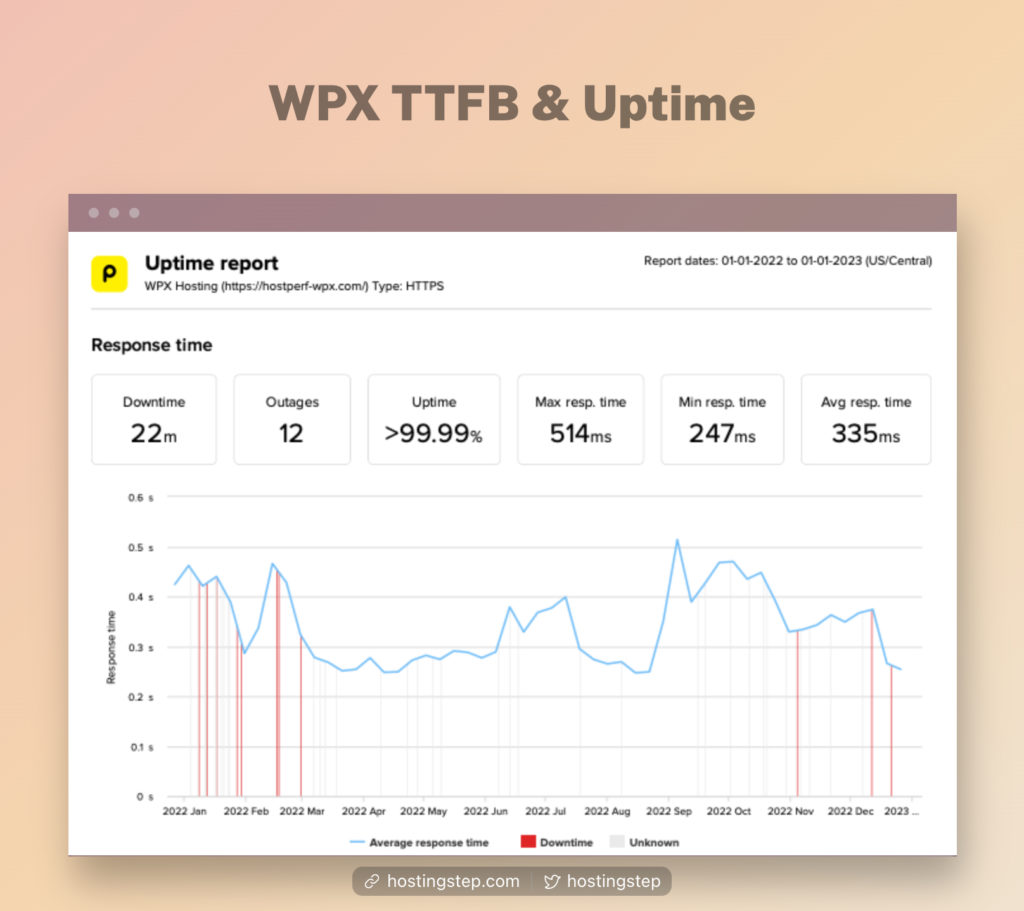 Are they the fastest? No. Many hosting companies score better on TTFB than WPX in the same period.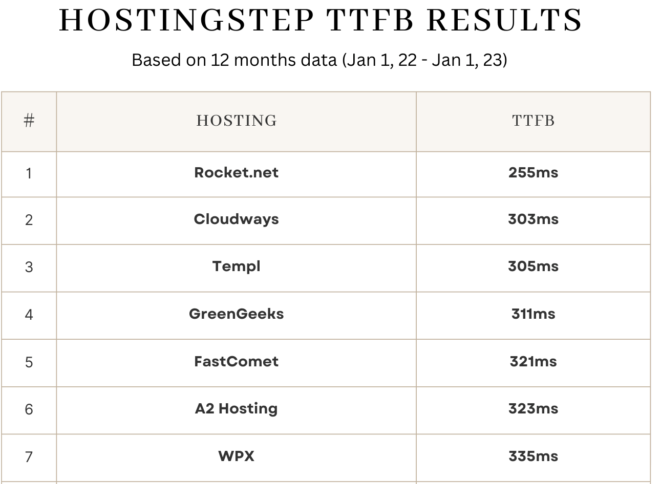 Are they the slowest? No. WPX TTFB is good, but they're not the fastest ones, as the company claims. But, there is only a 75ms – 100ms difference between the fastest hosting service and the WPX.
So, WPX is still an excellent hosting service, and I recommend them.
WPX Uptime Test:
Based on 12-month data, the WPX site recorded an uptime of 99.99%. This is a vast improvement compared to last year's record.
The company had the biggest outage that lasted more than 5+ hours, and all the sites hosted on their US data center went down.
Post-August 2021 outage, several outages happened for the rest of the year, from September to December 2021.
Such frequent outages continued till March 2022 and magically disappeared for the rest of 2022. Let's see how the Uptime records in the coming year.
Summary: WPX had a poor uptime record a year back. But the recent data showed there had been improvement in their Uptime. Based on the latest data, I rate them as good in terms of Uptime.
WPX Load Testing
Knowing how far WPX can handle traffic spikes is essential, so I performed Load testing on my WPX site.
In the test, 500 visitors are sent to the site. My WPX site recorded 24ms.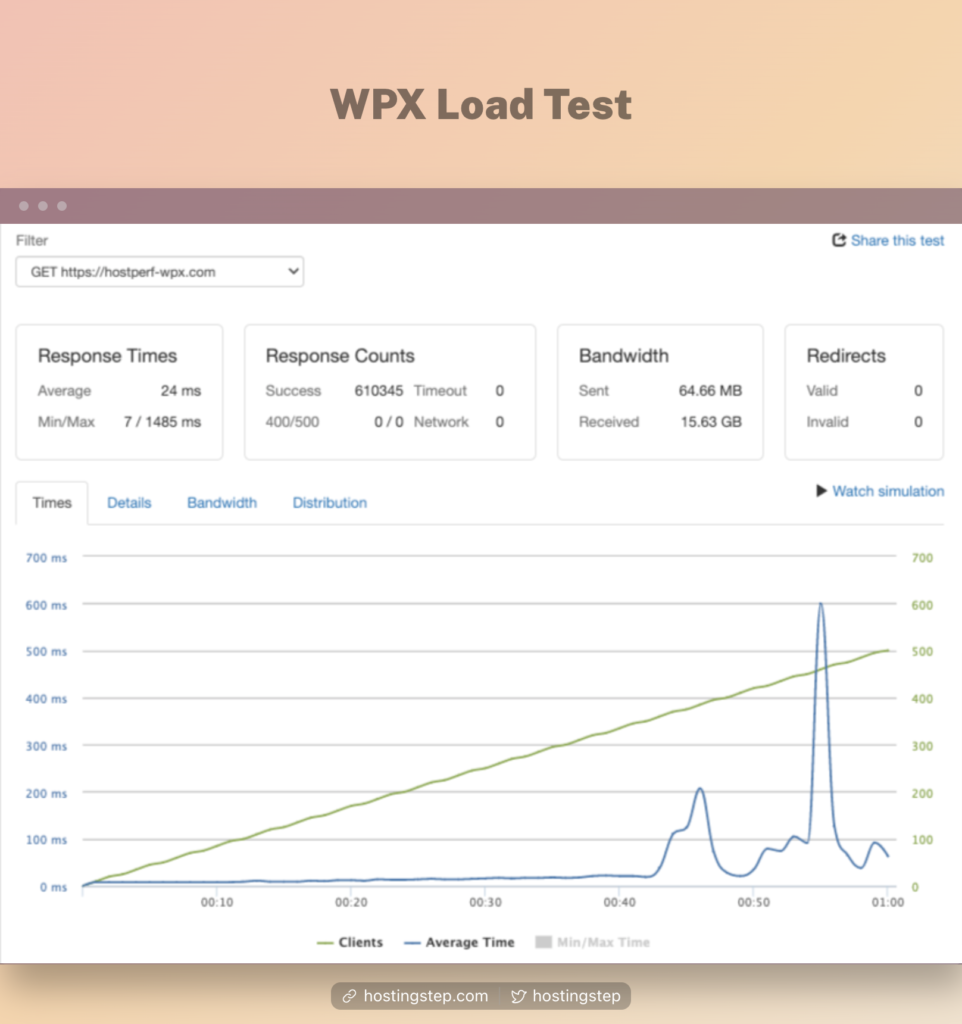 WPX Global TTFB
The Global TTFB test is for sites that rely on traffic from global locations. You can skip this section if your site gets traffic from a single country (America).
I tested the TTFB of my WPX site across as many as ten global locations. My WPX site recorded an average TTFB of 440.481 ms and had a decent TTFB across all the global locations.
WPX Core Web Vitals
When search engines put more emphasis on user experience, it is essential to test the Core Web Vitals of a hosting service to check how well it can help sites provide their users with a good user experience.
My WPX site recorded a 'Largest Contentful Paint' of 657ms, 'Cumulative Layout Shift' of 0, and a 'Total Blocking Time' of 0 s, which means a decent user experience for any site hosted on this platform.


WPX Control Panel
WPX offers users a super easy-to-use interface, and it is because it uses a custom control panel with better usability than a cPanel. The control panel has all the features usually available in a cPanel. A beginner should get the hang of it in about 15 minutes.
However, there is still a big room for improvement. Most of the WPX competitors control panels are miles ahead of WPX.
It will take more than five clicks to create a staging site at WPX, while at Kinsta / WP Engine, it merely takes 1-2 clicks. Likewise, you'll see a 5-10 seconds loading loop like the one below while moving between options, and it can test your patience.
Overall, it was an ok experience with the WPX control panel. There is nothing good to boast about.
WPX Security
WPX Security is highly reliable with enterprise-level DDoS protection, Malware Scanning and Removal, email spam filtering, free SSL, automatic WordPress updates, and two-factor authentication. Most importantly, the security level is the same on all the plans.
I feel satisfied with most security measures.
WPX Backups and Restores
WPX has a decent backup system with automated daily backups on all plans, and every backup is stored for 28 days before deletion. Users can restore any backup copy within 28 days, which is straightforward.
WPX Data Center Locations
Hosting your site from the closest server to your target audience is always the best practice, and many top hosting providers offer many data center locations. For example, Cloudways has more than 60 data center locations.
However, this doesn't hold true for WPX, and the service provides customers with limited data center locations to choose from. The service has just 3 data center locations: Chicago, London, and Sydney.
WPX CDN
WPX has a built-in CDN, and it is free in all plans. However, the CDN comes with different bandwidths on different plans.
The CDN has 33 global edge locations. The company offers HTML edge caching so that the page can load faster than a site with a traditional CDN setup (with static caching alone)
WPX compares its hosting services to managed services like Kinsta and WP Engine. But is it comparable? I have mixed thoughts here. Their control panel needs to be better, and even cPanel is sometimes better. There are a lot of features, like staging, email accounts, etc., but they're challenging to use.
If you move a site to Cloudways, a subdomain is created, and you can quickly move your sites in just a few minutes. However, in WPX, you don't have such luxury, which is one reason WPX offers unlimited site migration.
You don't get the data of each site's bandwidth usage, although an overall usage graph could be more helpful.
WPX Staging
Staging is handy for designing changes before deploying them to the live site. WPX provides customers with straightforward staging; the feature is free on all plans.
To create a staging site, you must get to the Websites/SSL tab in the WPX control panel. After you create a staging site and finish testing your changes, you can deploy the final changes to your live site in just a few clicks.
However, there are vast limitations to the staging sites. Creating a staging site will be troublesome if your site database is larger than 1 GB and the site size is larger than 4-5 GB.
If you're planning to move to WPX, look into this if you're going to work significant times on the Staging site.
Email Accounts
While many hosting services offer email hosting as an additional paid feature, WPX lets you create email accounts for free on all plans and for as many sites as your plan supports. You can configure your email accounts with any of the local email clients, or you can use them through webmail.
WPX Hosting Support
WPX has a reliable support system in place, which has a good track record so far. The support team has dedicated and competent executives to help customers with their technical queries and issues through 24×7 live chats and tickets.
Frequently asked questions
What is WPX Hosting?
WPX Hosting is a managed hosting platform that has been around since 2013. The service is one of the most affordable managed WordPress hosting services. WPX is ideal for all online businesses and comes with enterprise DDoS protection, free custom build CDN, staging area, malware removal, and more.
Is WPX Hosting good?
WPX Hosting is one of the finest managed WordPress hosting services, and what makes it a better option is its affordable pricing, high performance, enterprise-level DDoS, and dedicated support. Further, the service has essential features on all plans, including automated daily backup, in-built CDN, staging, a reliable security system, and good support.
Conclusion
You have found this helpful post, and I tried to present you with a comprehensive picture of WPX. I have closely studied the various aspects of the service and tested its performance using advanced methods. As seen in this post, WPX has done exceptionally well in all the performance tests.
As far as the pricing goes, WPX has reasonable pricing for sure, with more resources for that price range when compared to other hosting companies such as WP Engine and Kinsta. There are many pros to WPX, including high performance, high security, and automated daily backups. Overall, WPX is a reliable, managed WordPress hosting service.
WPX Hosting Review 2023: Is This WordPress Host Any Good?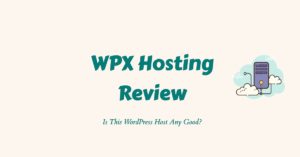 The WPX Review is based on its Managed WordPress Hosting. The review of WPX covers important aspects such as pricing, performance, and features.