Kinsta Vs WP Engine 2022: Which Managed WordPress Host is Better?
Kinsta Vs WP Engine
Kinsta is a premium WordPress hosting platform for small and large businesses. The service uses cutting-edge technology and offers customers a fully managed WordPress hosting environment. The service comes with many advanced features. Do check our Kinsta Review 2021 and I've also discussed them later in this post.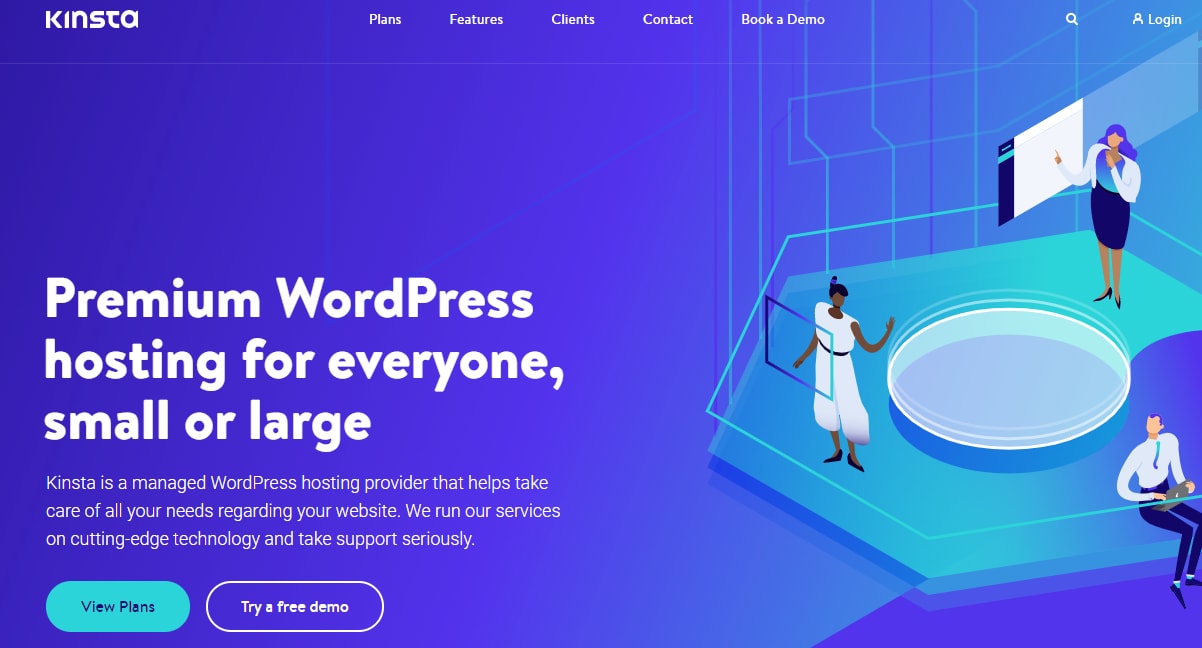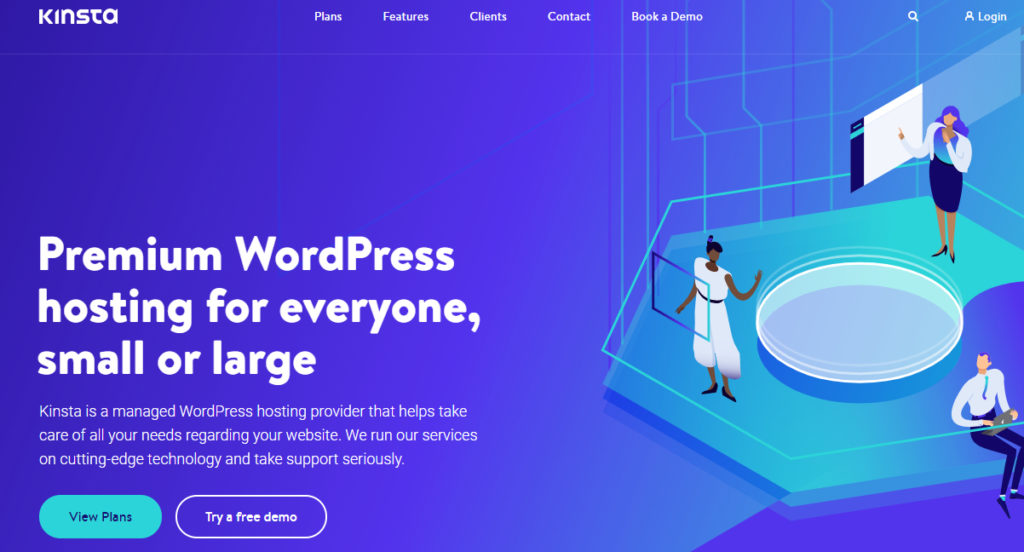 WP Engine is one of the best managed WordPress hosting platforms for businesses of all sizes. The platform has done a tremendous job of offering customers the fastest and most reliable hosting solutions over the years. WP Engine has excellent features for the customers.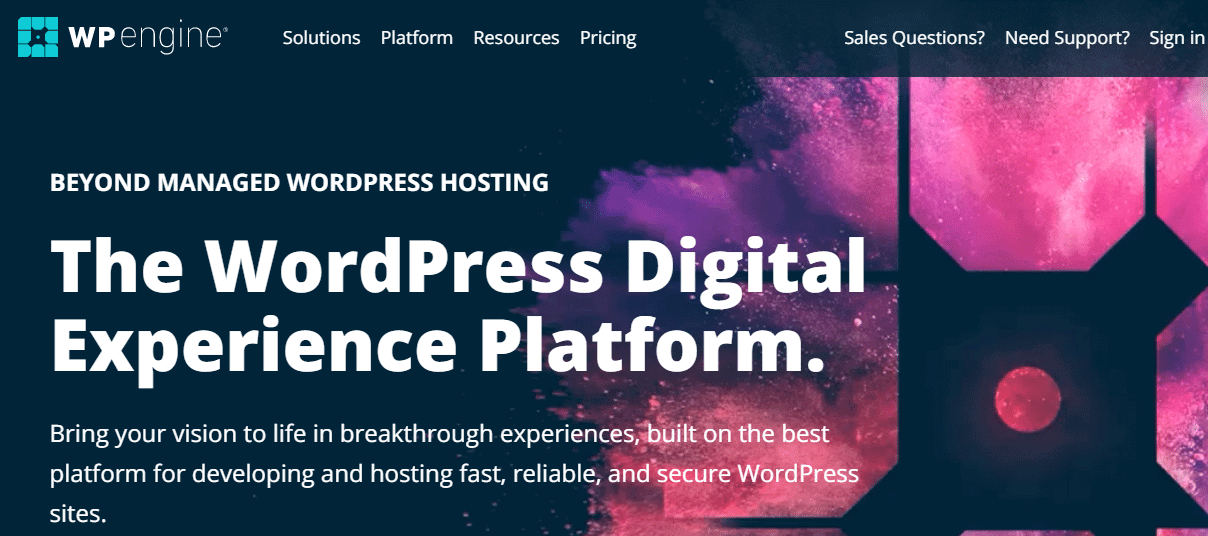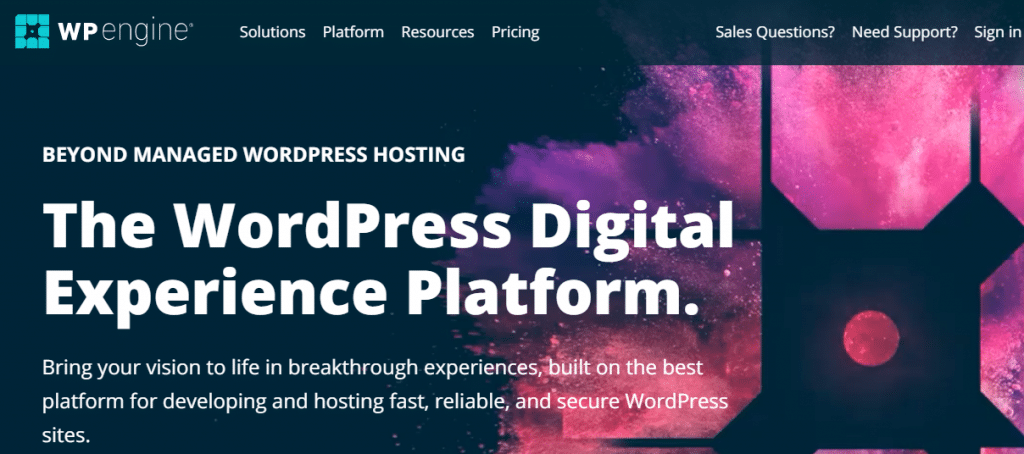 In this post, I will help you look into the various important aspects of the two services and understand how these services work. By the end of this post, we will have no difficulty in choosing between the two services.
Kinsta Vs WP Engine: Performance
1. Server Response Time
Your website's success largely depends on its performance. That's why knowing the performance of the two services would be extremely important for you to reach a decision. I started with the first crucial test, testing the server response time of the two services.
As I tested the server response time of my demo websites hosted on the two platforms. My Kinsta site recorded an average server response time of 360 ms. In contrast, my WP Engine site recorded an average server response time of 374 ms. Hence, Kinsta has a better server response time.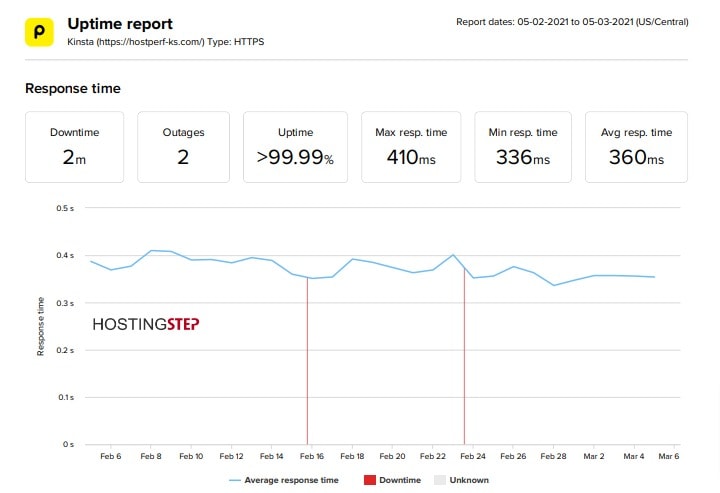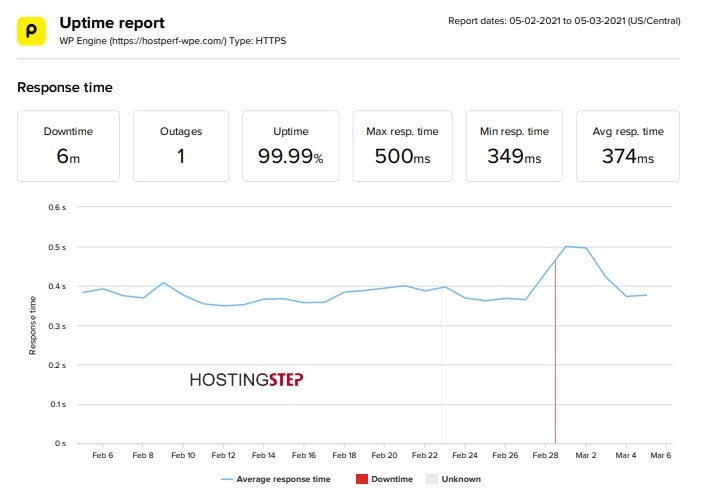 2. Uptime
A stable uptime is a must for websites these days, and I tested the uptime of the two services. Both WP Engine and Kinsta had few outages and recorded 99.99% uptime. There is no real difference between them when it comes to uptime.
3. Load Testing
My next performance test was load testing, and while my Kinsta site recorded a response time of 33 ms in the '1000 clients in 1-minute' test, my WP Engine site reflected a response time of 40 ms. Hence, Kinsta has done better in Load Testing.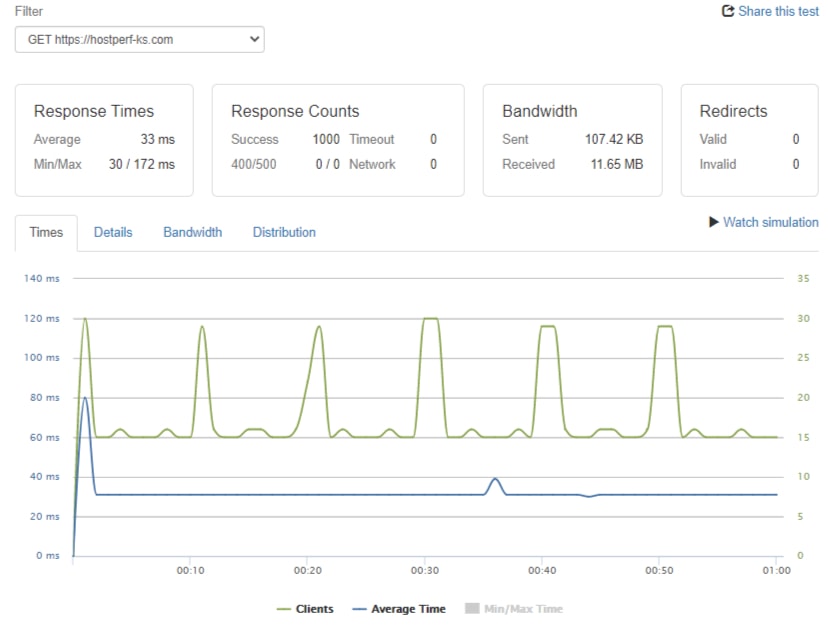 Modified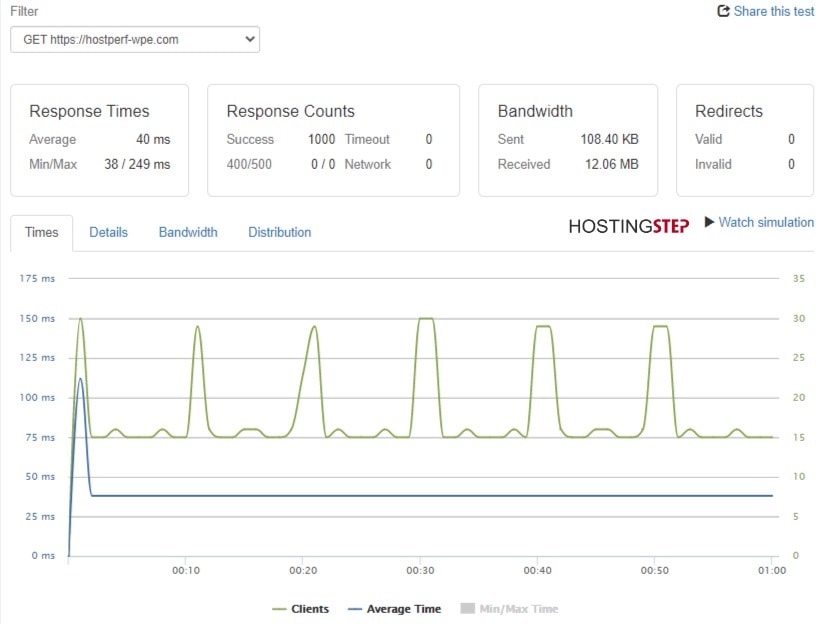 Original
4. Global TTFB
Another way of testing the performance is by testing the Global TTFB. This involves pinging a site from 10 global locations and recording its TTFB. The test is highly effective for sites that count on multiple global locations for traffic.
I tested the Global TTFB of the two services. My Kinsta site had good TTFB in San Francisco, Dallas, New York, and London. My Kinsta site had an average TTFB of 496.86 ms. My WP Engine site had a decent TTFB in all the global locations and had an average TTFB of 462.05 ms. Hence, WP Engine has a leading edge over Kinsta when it comes to Global TTFB.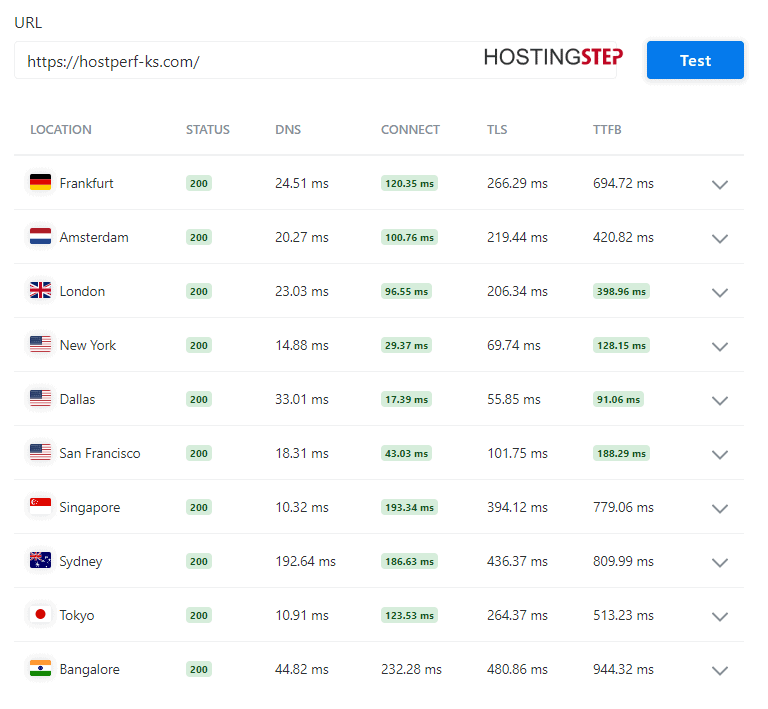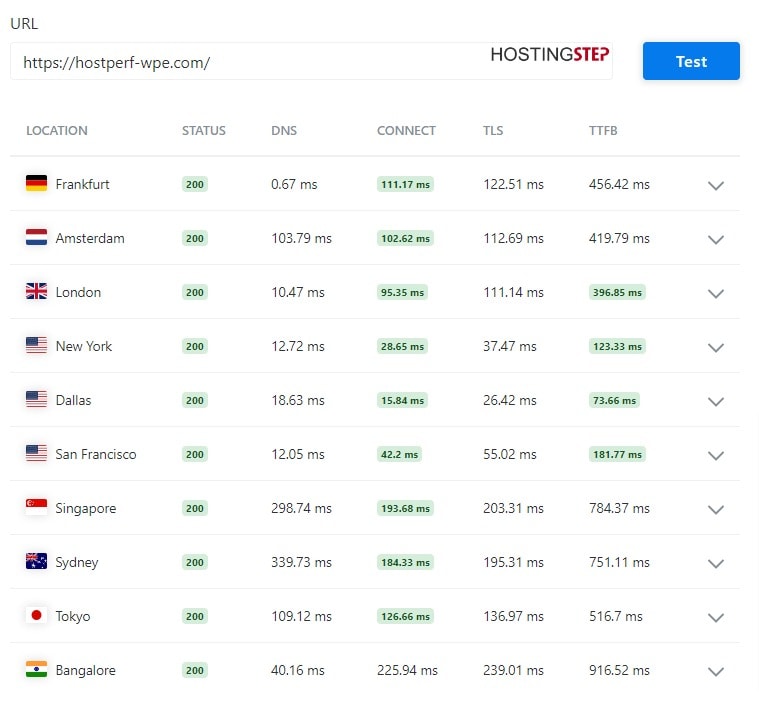 5. Core Web Vitals
Core Web Vitals is a test to determine how well a site can provide searchers with a good user experience. As I tested the two services, my Kinsta site reflected a Largest Contentful Paint of 0.787 s, Total Blocking Time of 0 s, and Cumulative Layout Shift of 0 while my WP Engine site reflected a Largest Contentful Paint of 0.737 s, Total Blocking Time of 0 ms, and Cumulative Layout Shift of 0.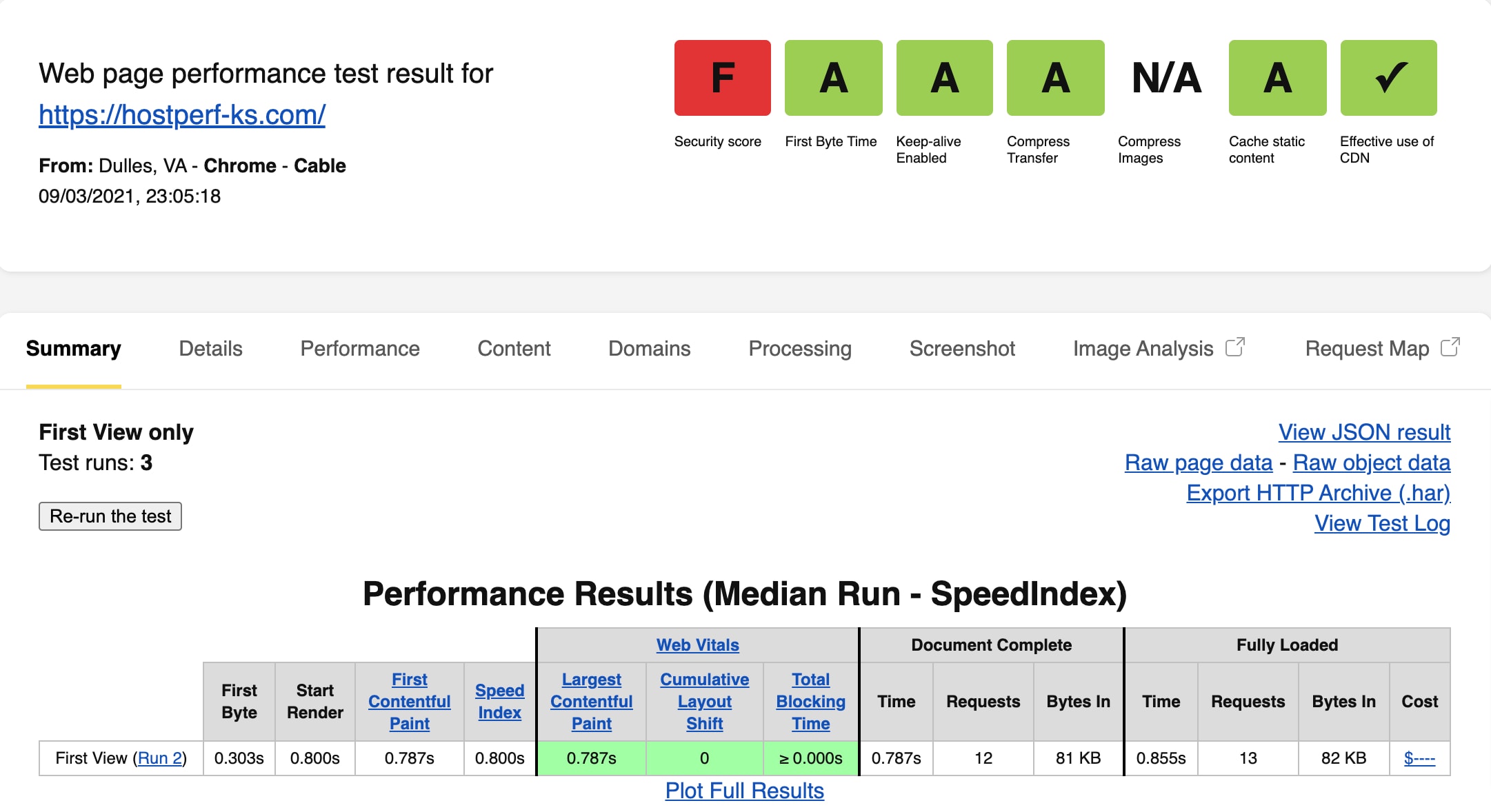 Modified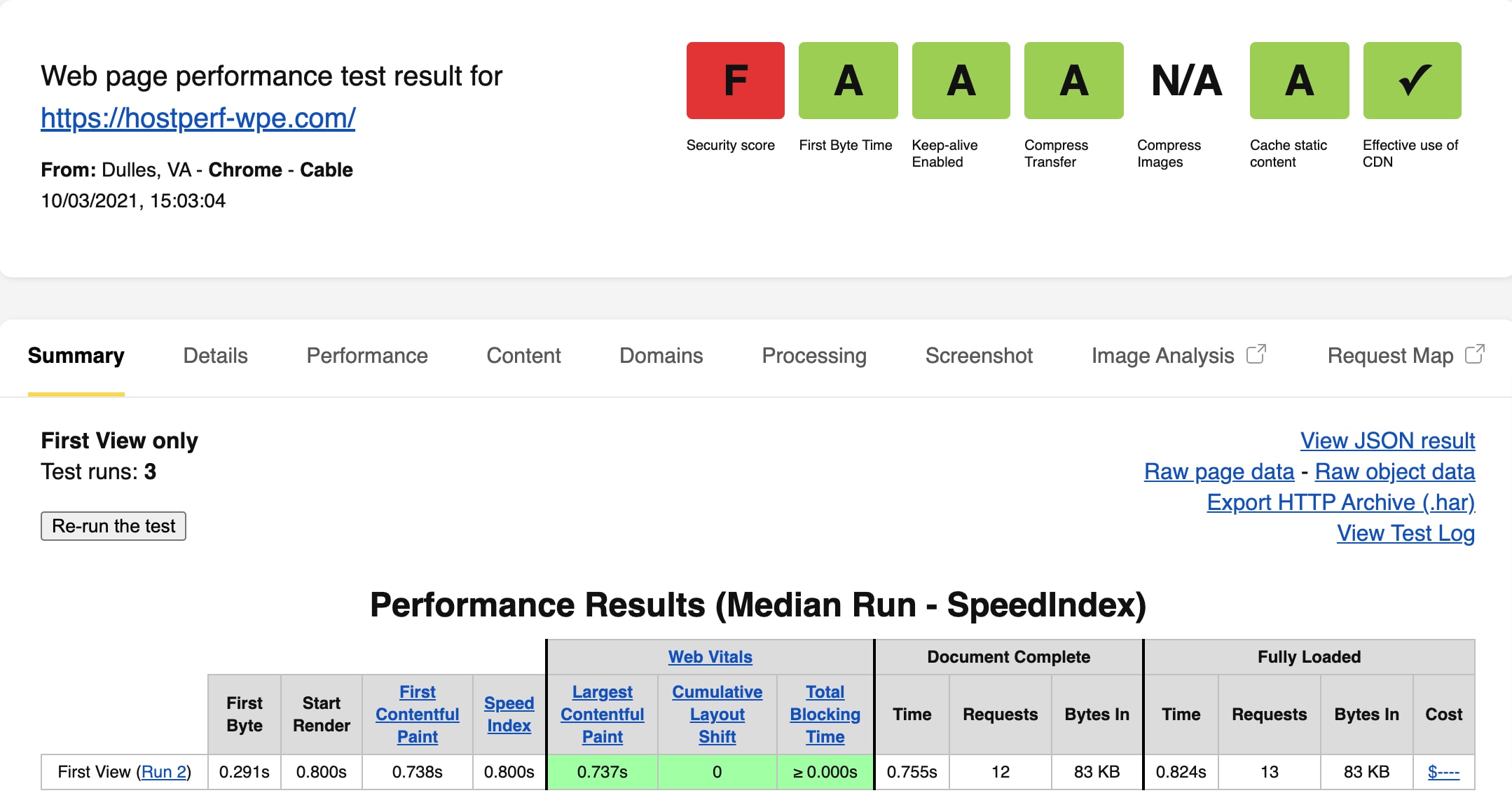 Original
Performance conclusion: Both Kinsta and WP Engine are good to each other. Even I've placed WP Engine as the best Kinsta Alternatives here, due to the fact both operate very similar to each other.
Kinsta Vs WP Engine: Features
Data Center Locations
Both the services have a large number of data center locations. Kinsta has 24 Google Cloud Platform data center locations while WP Engine has as many as 20 Google Cloud Platform and Amazon Web Services data center locations.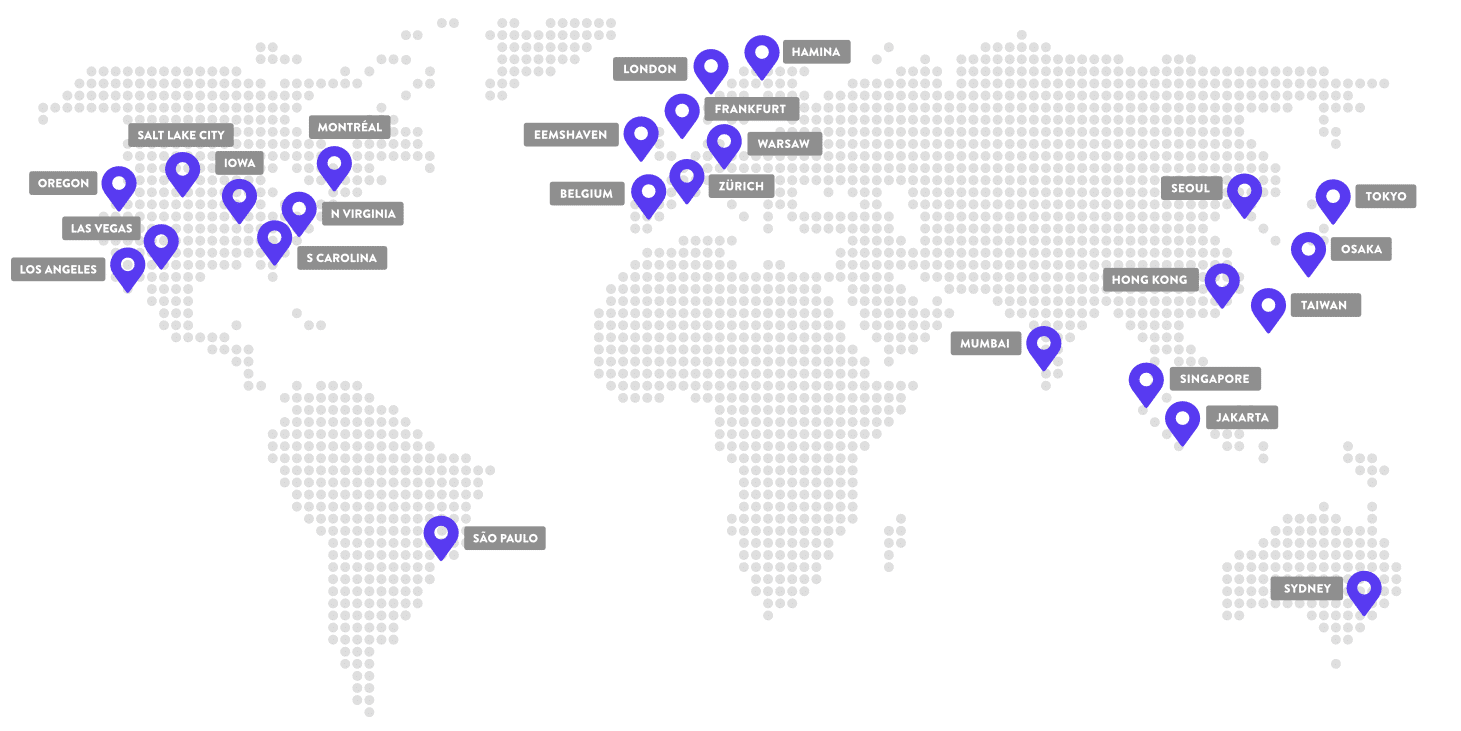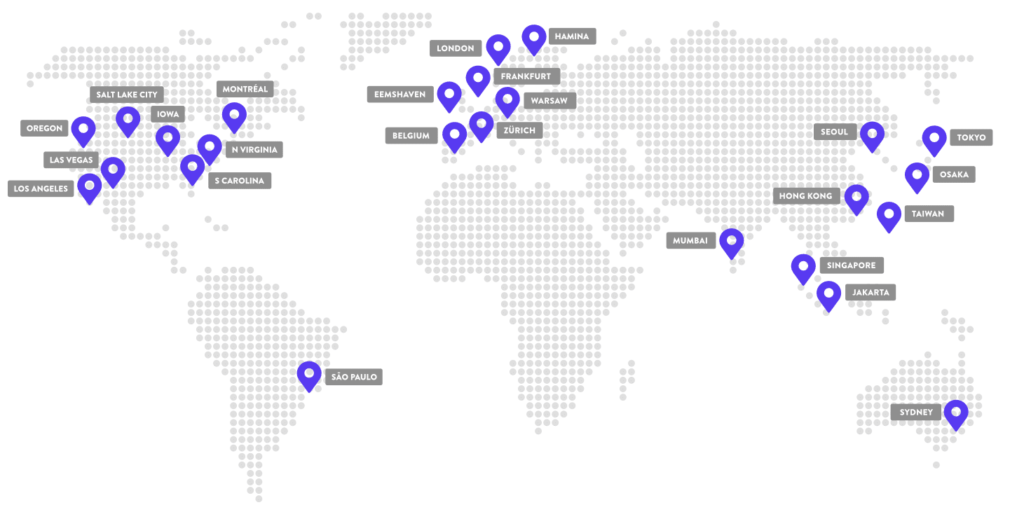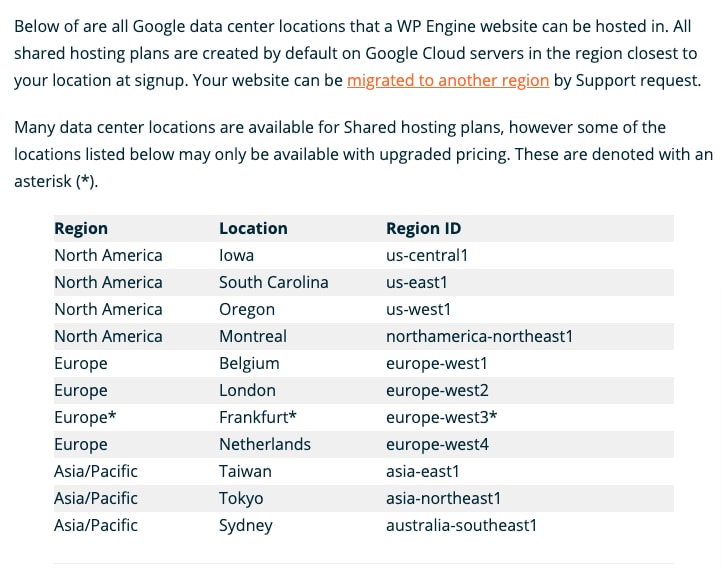 This means customers can easily find the closest data center locations to their target audience with both Kinsta and WP Engine, ensuring faster delivery of content.
Control Panel
Kinsta comes with an intuitive custom control panel with simplified site management and a wide range of useful tools such as phpMyAdmin, redirects, logs, SFTP, backups, and more to manage your account. Further, the Kinsta dashboard offers detailed site analytics.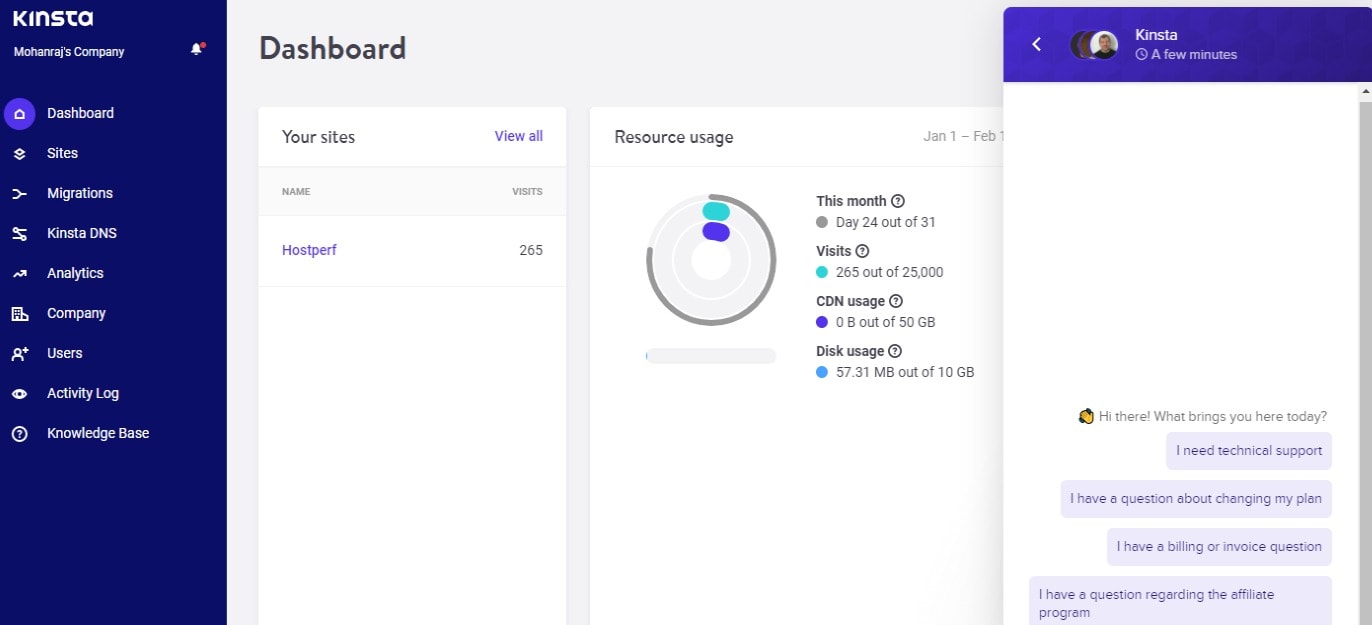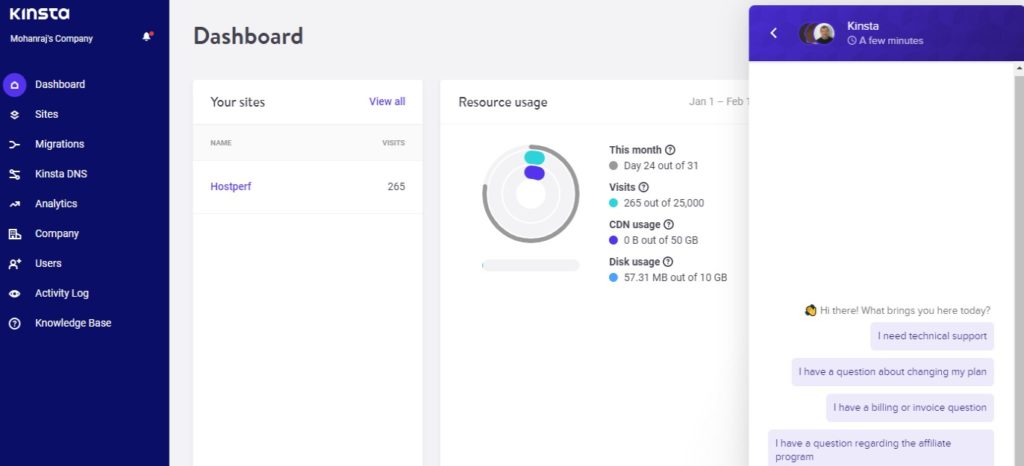 WP Engine comes with a custom control panel and is called the User Portal. You can access the User Portal from the URL: https://my.wpengine.com/. The control panel gives you an excellent single point of control to websites, SFTP login details, database, create sites, and environments, CDN, Git push, Site Migration, and view billing details.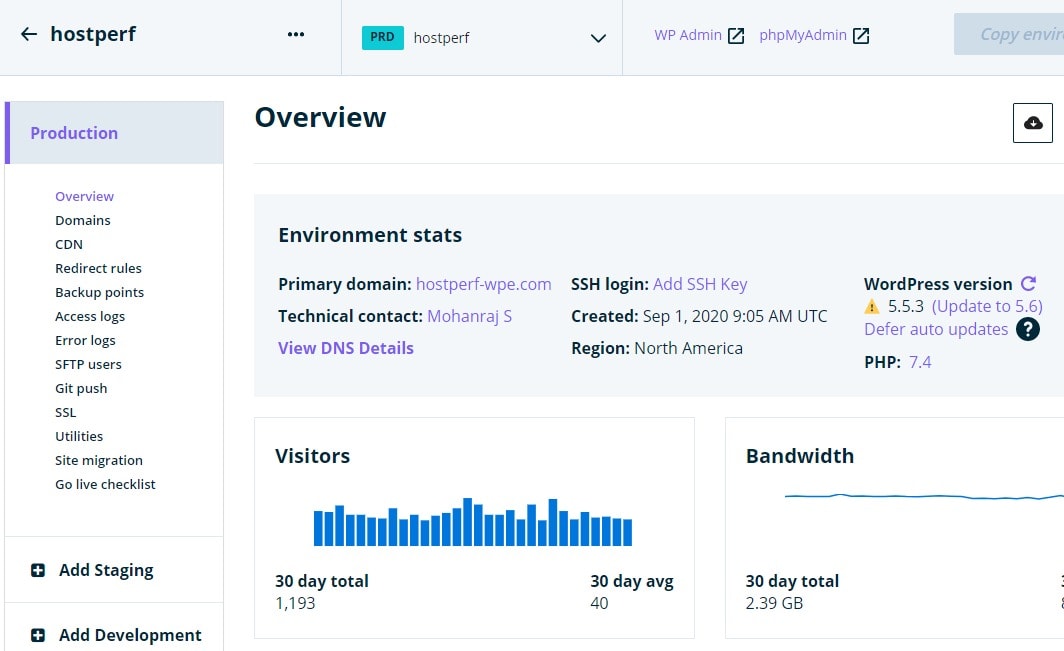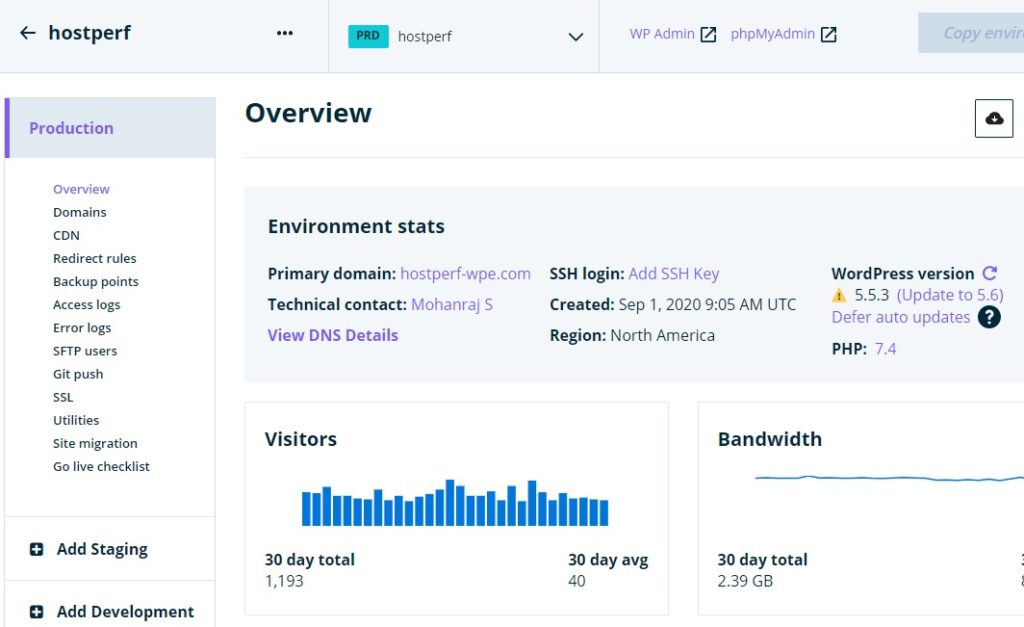 CDN
When it comes to CDN, Kinsta offers CDN for free on all plans. The provider uses KeyCDN, which comes with 35 global locations with HTTP/2 and IPv6. The CDN largely improves the content delivery speed of a site using the traditional caching method and its global locations.
WP Engine has StackPath CDN for free on all plans. The CDN helps sites deliver content to their global audience at a blazing speed. It does it by converting the site content to static content first and then delivering it from the server closest to the site's audience. You can enable the CDN option from the user portal itself.
Staging
Kinsta also allows Staging on all plans, and you can access the feature right from your Kinsta dashboard. Using the Kinsta Staging sites feature, you can effortlessly create a copy of your live site to test various changes. Pushing modifications from the staging site to the live site is also pretty easy with Kinsta.
Staging is straightforward and seamless with WP Engine. The feature is available for free on all plans. WP Engine allows you to create a staging site from your WordPress dashboard, and you can easily create a copy of your production site for testing purposes. After you finish testing, and if there are any modifications that you would like to update on our live site, you can deploy them in just a couple of clicks.
Backups
As far as the backup system goes, both have a good backup system, and most importantly, both offer this feature for free on all the plans. Kinsta has a decent backup system in place as well. The host offers automated daily backups for free on all plans. Besides, you can restore a backup anytime, and the process is pretty simple.
WP Engine provides customers with automated daily backups on plans and for all environments. Further, the host stores all the backups offsite on Amazon S3 and encrypts them in transit.
Security
With the increasing cases of sites getting hacked these days, it is important to emphasize security. Kinsta also comes with reliable security characterized by resource isolation, DDoS protection, and Hardware Firewalls. Further, Kinsta has the advantage of Google's high-security network since it runs on the Google Cloud Platform.
WP Engine has an exceptionally tight security system in place with code reviews, managed core updates and patches, Multi-Factor Authentication, Traffic Encryption with SSL, Threat Detection & Blocking, and Disaster Recovery.
Support
Kinsta has one of the best customer support teams for sure, comprising WordPress experts to assist the customers 24×7 through live chat and email. Customers can access the Kinsta support from the MyKinsta dashboard.
WP Engine has a US-based support team consisting of executives well versed in WordPress and other hosting technicalities. The support team works 24×7 to help the customers with their technical issues through live chat and phone.
Discount
Kinsta doesn't provide any coupon or discounts. However, if you buy annual plan, there will be two months of free hosting. On the other hand, WP Engine generously offers up to four months of free hosting on annual plans.
Conclusion
Even though there is no denying that both WP Engine and Kinsta are highly reliable services, there are a few places where one has a leading edge over the other.
In the end, Kinsta performance is slightly better than WP Engine by some 10 – 15 ms. Apart from that, WP Engine offers the best value for money as you can host 10 sites for $115/month while at the same price, you can host only 5 sites at Kinsta. So, if you host 1 or 2 sites, then Kinsta should be your choice. If you host more than that, then WP Engine is a great option.