SiteGound has been around since 2004, and its products comprise Shared Hosting, WordPress Hosting, and Cloud Hosting. The platform has over 2,800,000 domains hosted on it. SiteGround allows you to start for as low as $3.99 per month and comes with Free email, CDN, SSL, and Backups. Furthermore, the platform claims to have excellent performance.
In this post, we will look into the pros and cons of SiteGround, and share my honest opinions about the service. Once you read the post till the end, you will hardly have any doubt about the service.
Pros of SiteGround
Google Cloud Platform (global data centers and CDN)
SiteGround runs on the Google Cloud Platform, giving the hosting platform the advantage of an excellent global reach with advanced data centers. These data centers ensure high redundancy & availability, plus fast connectivity and low latency.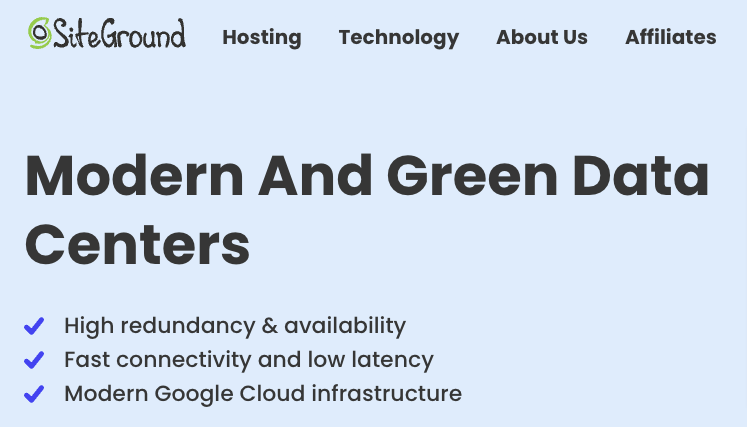 Customers should have no difficulty finding their desired data center locations with SiteGround. Besides, SiteGround offers its built-in CDN service free version on all plans, which will help customers deliver their content to their target audience at a lightning-fast speed.
Decent performance
SiteGround is one of those hosting services that come with a decent server response time and uptime. According to my recent test, SiteGround recorded an average server response time of 422 ms and an uptime of 99.99%.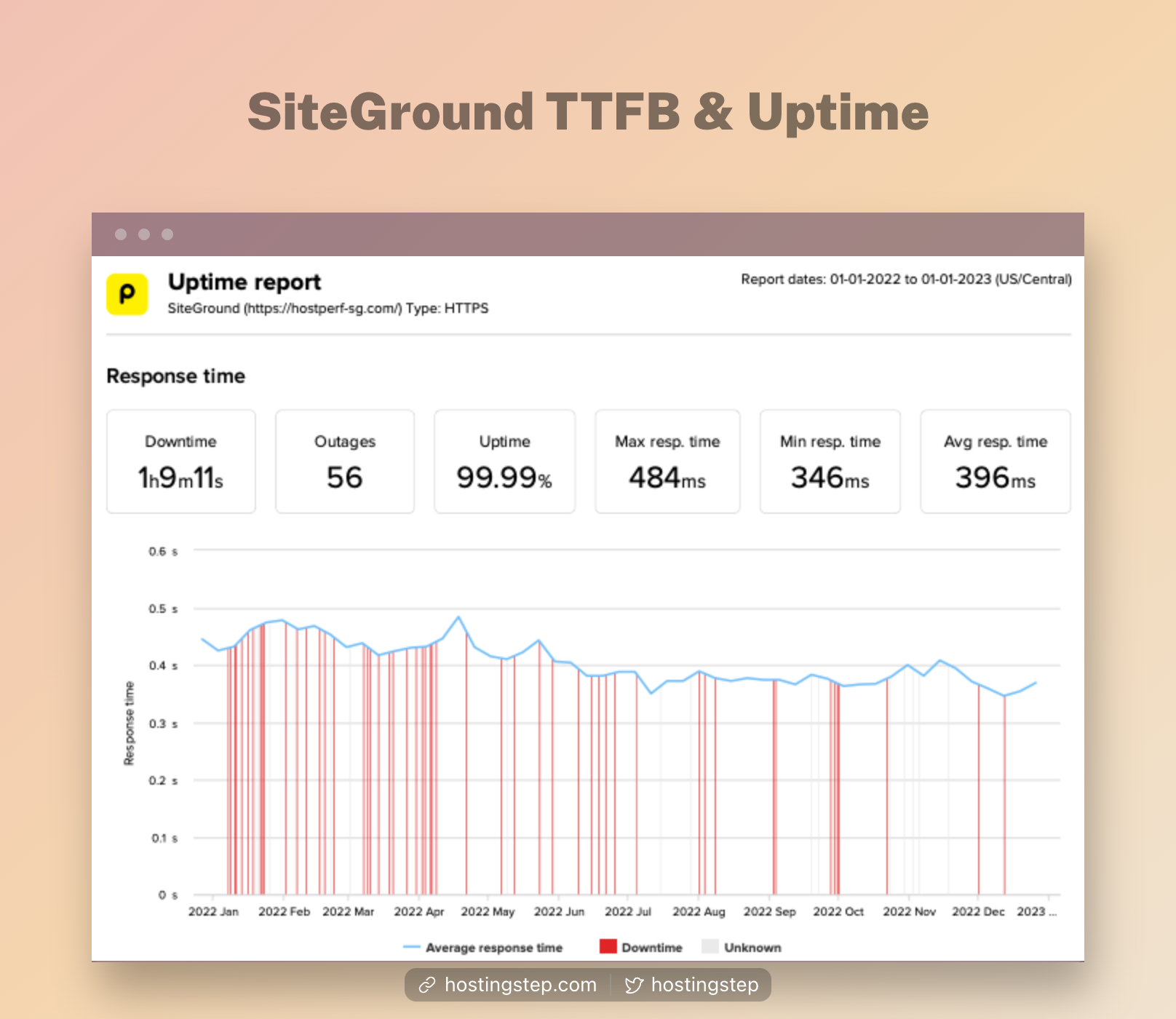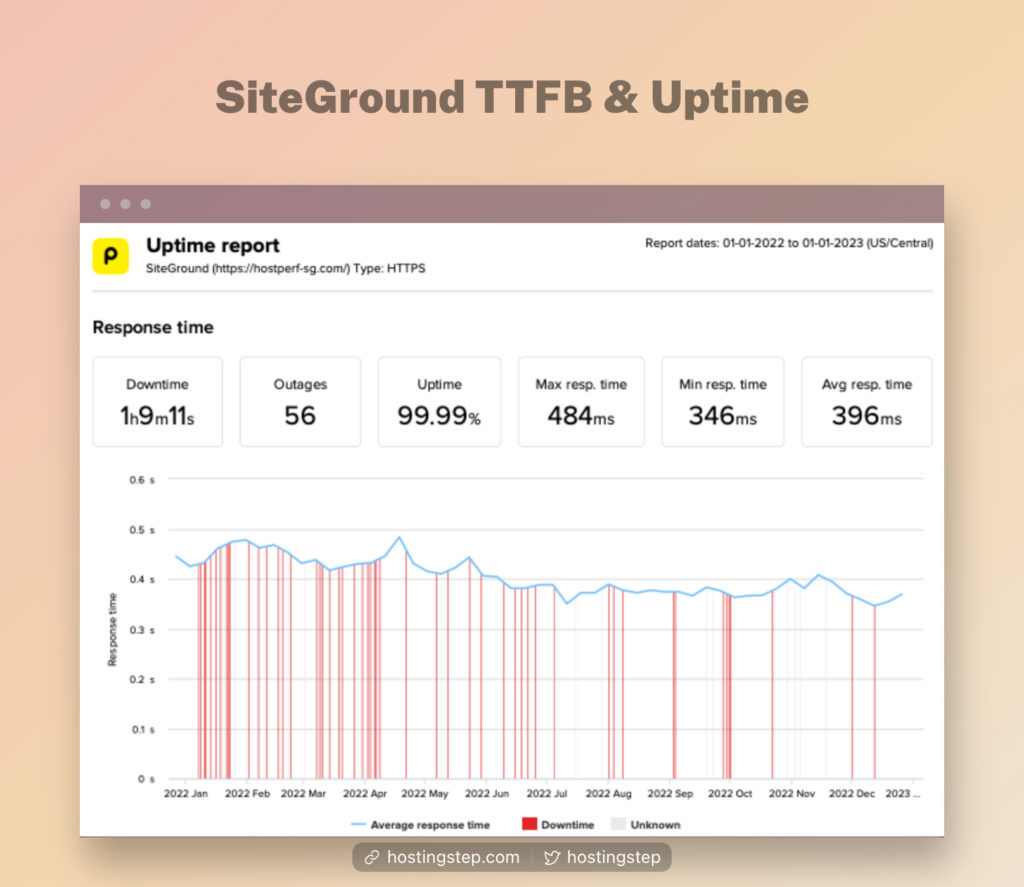 SiteGround may not have the best performance, but it certainly has a reliable performance to host a website, backed by Google Cloud Platform, powerful caching, and an ultrafast PHP setup.
Free SSL and Email
SiteGround offers free SSL and Email hosting on all plans, which is undoubtedly a big advantage for the customers since most other hosting services have stopped including email hosting in web hosting plans.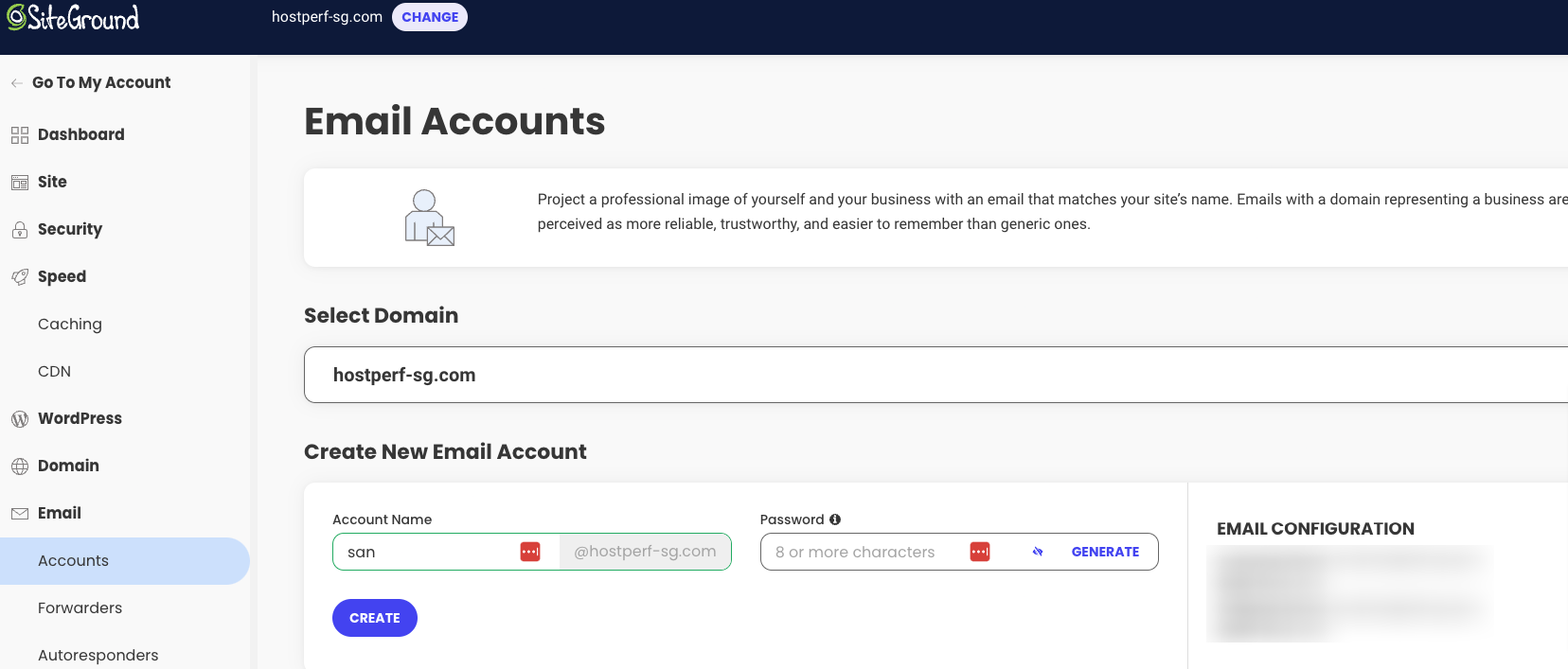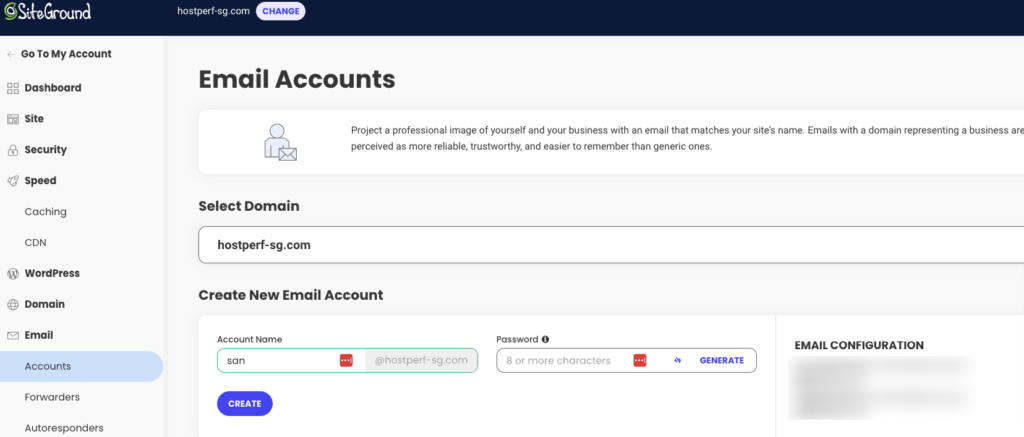 It should reduce the cost of website management to some extent. SiteGround allows customers to create unlimited email accounts.
Security features included
SiteGround comes with enhanced security features on all plans, which comprise a Web Firewall Application and AI anti-bot system to protect sites against malicious code, hack attacks, and millions of security threats.
Besides, SiteGround comes with Daily Automated Backup on all plans.
Free caching plugin for WordPress
SiteGround Optimizer is a WordPress caching plugin that SiteGround offers on all its plans.
The plugin helps sites with powerful Dynamic caching, file-based caching, and object caching. Most importantly, the plugin is exceptionally easy to install and use.
30-day money-back guarantee
Another pro, which is worth mentioning, is the fact that SiteGround comes with a 30-day money-back guarantee on all plans.
It makes the SiteGround pricing model risk-free. If you aren't happy with the service, you can get a 30-days money-back guarantee from 30 days within the day you bought a plan.
Cons of SiteGround
Allows signup only from selected countries
SiteGround has stopped accepting customers from many countries beginning November 2, 2020. The platform currently accepts customers from the following selected countries:
North and South America
Australia
The European Union and the United Kingdom
China
Singapore
Israel
Hong Kong
Thailand
Hence, if you don't belong to one of these countries, you may not be able to sign up with SiteGround, and it's certainly not good news for anyone planning to choose SiteGround.
Highest renewal price in the industry
Even though SiteGround has affordable and attractive introductory pricing, the renewal price is way too high and is considered the highest in the industry.

For example, the lowest tier plan is available at an introductory price of $3.99 per month, and the renewal price for the same plan is $14.99 per month.
Support is good but contacting them is hard
I found a con in terms of SiteGround Support. There is no denying that SiteGround has one of the finest and most dedicated support teams with the most experienced executives to help customers 24/7 through live chat, tickets, and phone.
However, contacting the support team isn't that quick, and it may take several tries to reach the support. It can make things really inconvenient for customers when they are stuck with technical difficulties.
The Startup plan has limited resources
The Startup plan may be a better choice for anyone under a tight budget; however, the plan allows you to host just one website. Besides, it comes with just 10 GB of Web Space.
Hence, if you are planning to host more than one website, selecting the Startup plan isn't the right thing to do.
Additionally, the plan lacks the UltraFast PHP which SiteGround claims to improve the TTFB speed by 30%.
CDN costs extra
Even though SiteGround offers Free CDN on all plans, it comes with limited bandwidth usage, and customers can use up to 10 GB of bandwidth for free.


Besides, the Free CDN lacks features such as Advanced Dynamic Caching, Unlimited CDN traffic, Custom TTL, and Always Online. If you need these features, you will need to select the Premium CDN version for $14.99 per month per site.


FAQs
How much does SiteGround cost?
SiteGround has three pricing for the customers, and the lowest tier plan costs $3.99 per month, with a renewal price of $14.99 per month. The plan allows you to host one website and comes with 10 GB of Web Space.
What are the pros of SiteGround?
SiteGround is one of the reliable hosting services and comes with many pros. Here are some of the pros of SiteGround:
SiteGround runs on the Google Cloud Platform and has global data centers
The platform has decent server response time and uptime
SiteGround offers excellent security features such as a Web Application Firewall and AI Bot Protection
SiteGround comes with daily automated backups
The service has free SSL, CDN, and Unlimited Email Accounts on all plans
SiteGround comes with a free caching plugin for WordPress called the SiteGround Optimizer
All SiteGround plans come with a 30-day money-back guarantee
What are the cons of SiteGround?
Before buying a SiteGround plan, it's always wise to get yourself aware of the cons of the service. Here are some of the cons of SiteGround:
SiteGround accepts customers only from selected countries
SiteGround has the highest renewal price
The SiteGround Startup plan comes with limited resources
Contacting the SiteGround support team usually takes a long time
The Free CDN may not be enough, and you may need to get the CDN premium version for extra charges
The Bottom Line
SiteGround is undoubtedly a top-rated and reliable web hosting service. However, the service has many pros and cons. Anyone looking forward to buying a SiteGround plan must get completely acquainted with the pros and cons of the service before buying a plan. I have closely studied the various aspects of the service and shared my honest opinions about it in this post. I am sure reading the post has helped you gain clarity about the service.