2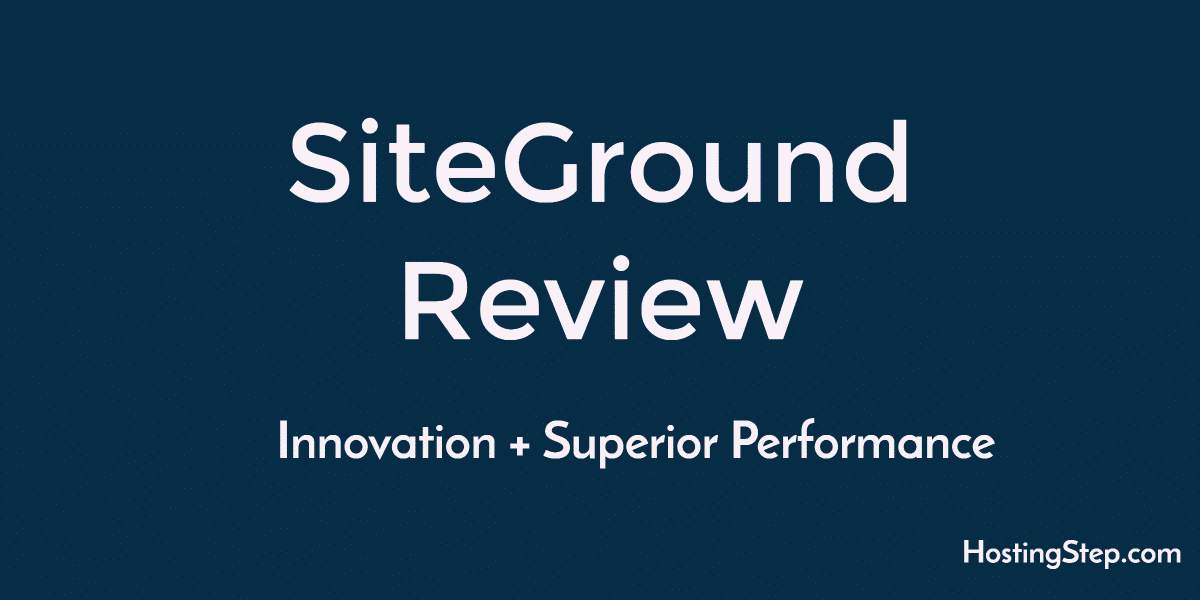 SiteGround Reviews (2018) – Rated #1 Best Web Hosting
SiteGround has been in the industry for more than a decade, and I must say, they are hated by few, loved by millions. I never heard of any hard, brutal negative reviews about them online and so I decide them to test and here comes our SiteGround Review.
#1 Best Uptime (99.99%)
The title says it all. None of the hosting achieved this uptime and SiteGround truly needs an applause here. Check the uptime for the past 12 months
Check uptime for past 12 months ( Click to expand )
We keep monitoring demo sites for every 60 seconds to check for downtime. To build more trust to our reviews, you can check historical uptime data for upto two years using this link.
#2 Response Time ( 344ms)
We tested multiple time regarding response time, and the performance grade is constant most of the times.
SiteGround Speed ( Last 12 months)
While many big players in the market are running their servers with traditional hard drives, they upgraded themselves with the latest SSD drives. Everyone out there knows how SSD storage acts faster than other hard drives and you can expect the same speed in your websites.
Some host claims SSD hosting, but they only use it for particular purposes, for example, say Operation system alone, to perform but SiteGround stores all your site files, databases in SSD servers thus making it perform better and exceptional performance.
#3 SiteGround Support ( 10/10)
Really, I just thought to write the above title alone leaving (10/10) because I bet you can never experience such a customer support with any other hosting company.
The customer support team is well trained on all aspects particularly towards open source softwares like WordPress etc.
Do you think, I'm over hyping?
Just get through https://www.siteground.com official website and connect with live chat. I bet you get connected to a representative in seconds. Just try it, yes do it now.
So SiteGround got awesome uptime,speed and customer support. what else do you expect from a web hosting company?
Here comes more.​
Great insights of #SiteGround hosting with historical uptime, response time and TTFB values.
#4 Datacenter Locations
SiteGround has five datacenter locations across US,Europe and Asia. So hosting your site for any part of the world is not a problem. Here comes the locations
1. Chicago, US
2. London, UK
3. Amsterdam, NL
4. Milan, Italy
5. Singapore, Asia.
#5 Technology innovation
Do you know what's the best thing about SiteGround. All the websites hosted on their servers are placed in Linux containers (LXC). Linux containers are known for the resource efficient, highly elastic and greater stability during unexpected traffic spikes. You know SiteGround is the only company offers hosting on LXC containers for just $3.95/month.
1. SSD Hosting: All the files, databases stored in the most reliable SSD drives
2. Ngnix: They operate much faster than Apache which usually specializes in loading static contents faster.
3. SuperCacher: The consistent uptime of the servers are due to this plugin which was developed exclusively for SiteGround customers comes with numerous caching layers.
4. HHVM : Only few companies on the planet offer this technology.
5. PHP 7 for faster loading time of the websites.
#6 Proactive Server Monitoring
SiteGround is really proud of their inhouse DevOps team. Most of the issues will be solved even before the occurrence, that's what the company calls Proactive monitoring.
#7 Free Daily and Weekly Backups
SiteGround offers free daily and weekly backups based on the plans you choose. They built their own backup system for faster restoration of websites.
#8 Secure Account Isolation
SiteGround was the first company to offer the feature back in 2008. The common problem with shared hosting, if one site gets uses more resources, other sites in the same IP gets affected. To solve this, account isolation is founded.
#9 Free Email Hosting
You can get access to Email hosting through cPanel. Since only fewer sites gets hosted on each IP, most of the mails directly inbox before going to Spam. ( If more sites are hosted on single IP, the probability of your emails reaching spam folder is high)
#10 Free CDN
The hosting comes with free CloudFare CDN account which gives you access to faster loading sites for global visitors.
SiteGround History
Tenko Nikolov is the mastermind behind SiteGround, and as per my knowledge, it was started around 2004, and one of the renowned hosting companies not acquired by big players (Life is good)
While most companies don't show the CEO and their team details to the public, SiteGround is transparent, and they are keen to show the faces of their team to the world.
Even a new support assistant gets introduced to customers through social media sites, and it gives me an trust to host my websites with them.
If someone asks me to describe them in a single word, I say "Professional." I can feel the professionalism everywhere be it welcome mail they send during signup, monthly newsletter or Facebook updates about their work culture etc,you can feel the professionalism in their business.
#2 Demo Site Details
As per my testing parameter, I bought a hosting package and installed a demo site on their servers and started monitoring their services.
Site URL – http://hostingstep-sg.com
SG indicates SiteGround
Domain and Hosting registered on Aug 2016.
Sign up process is simple. Only 3 screens to get started. No more up sells, simple to signup. Customer UI and Cpanel images below. The Cpanel might look similar with most hosting provider and the highlighted part is exclusive to SiteGround users. 
#3 SiteGround Plans & Pricing
Apart from Shared hosting plan, SiteGround offer managed Cloud VPS and dedicated hosting for its customers (learn more).
#9 Quick Facts
Free domain name for first year:

no additional pricing

Free daily backups :

For all shared hosting plans.
WordPress and 150 open source installation with absolutely zero cost

Payments mode:

Credit card

Five datacenter locations :

US, UK and Asia pacific
HostingStep Verdict
SiteGround managed to get a brand name since its inception. If you're looking for a headache free web hosting, you should definitely try SiteGround.