FastComet Vs. Bluehost
FastComet is an advanced cloud hosting platform for all types of customers. The service has been pretty reliable over the years.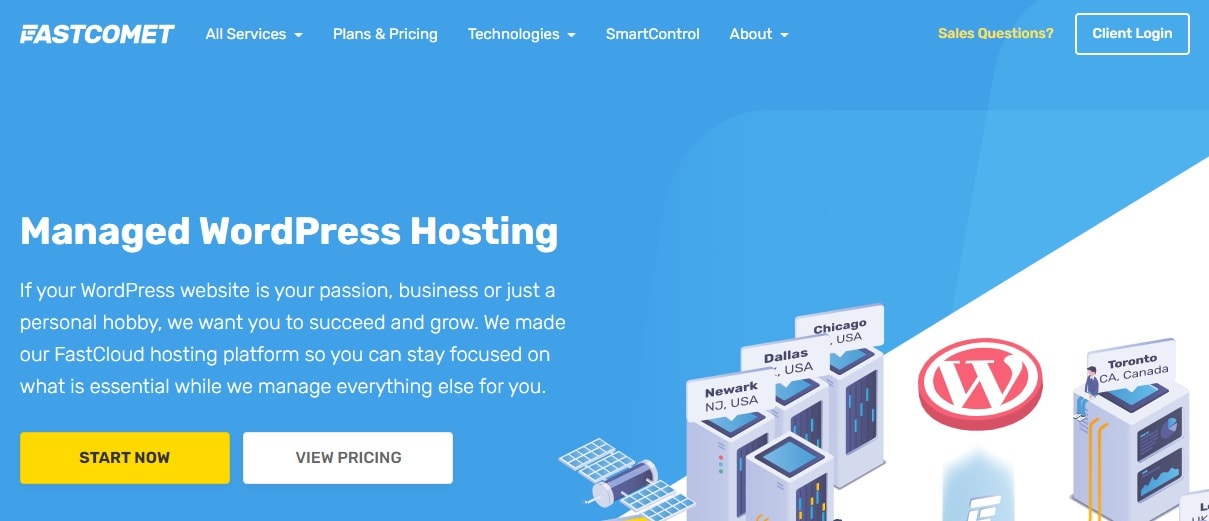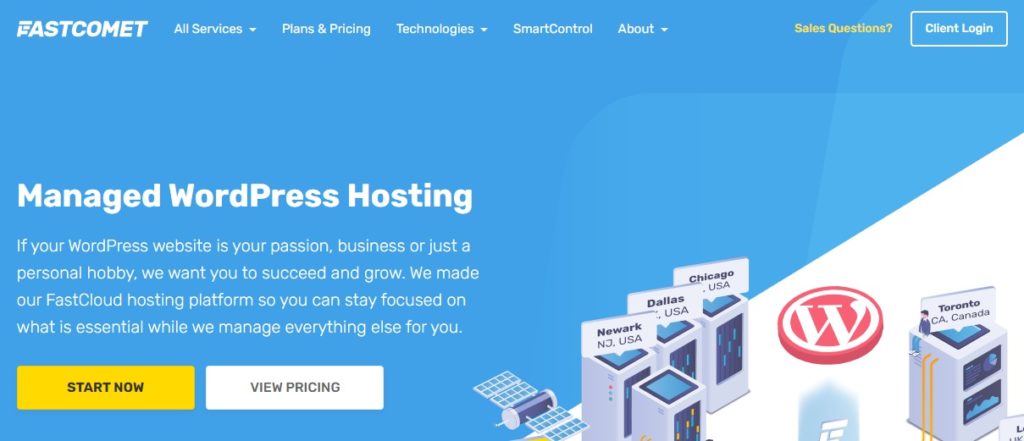 Bluehost is one of the most popular hosting services. The service is characterized by a straightforward setup, reliable performance, and support.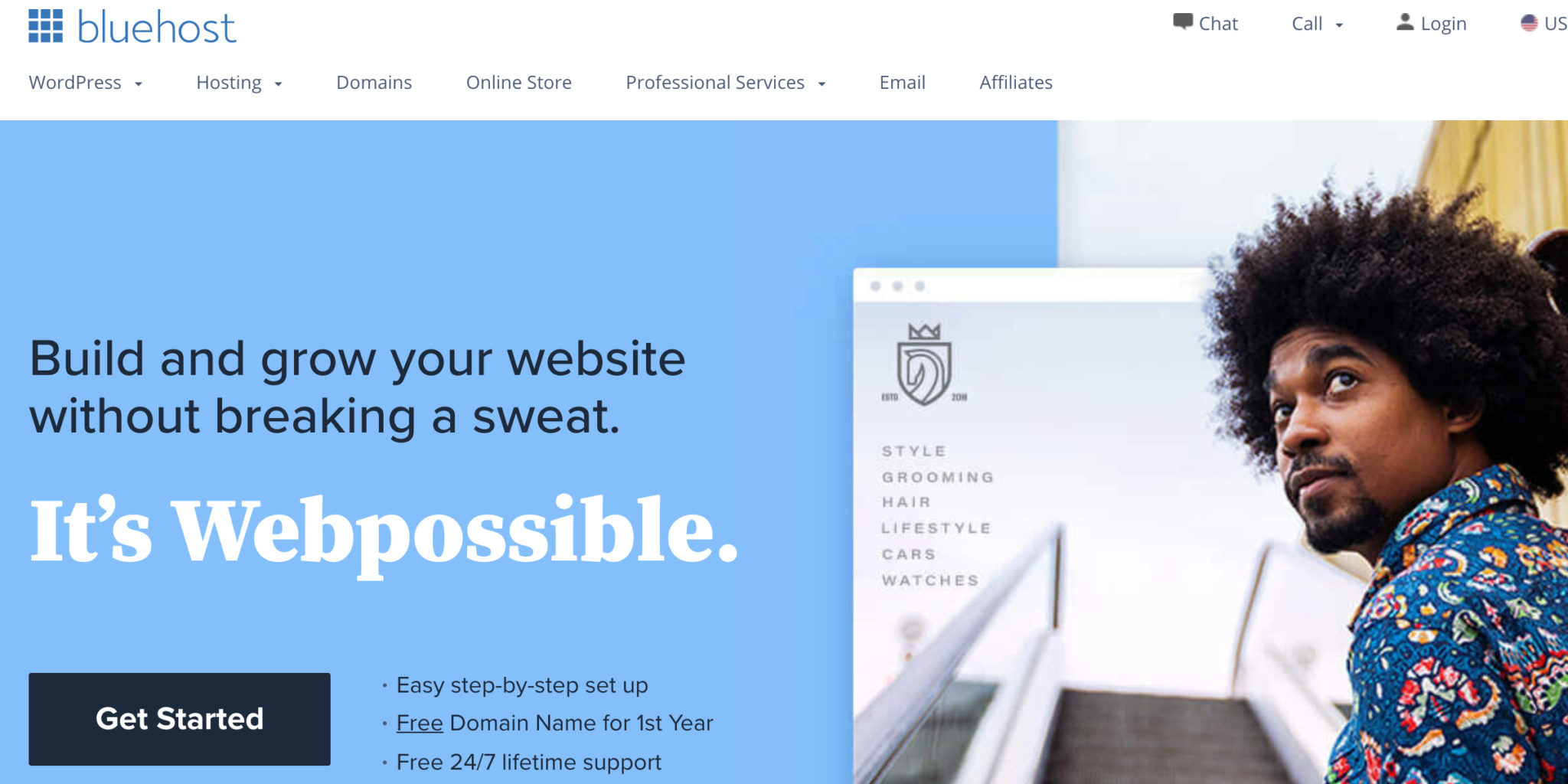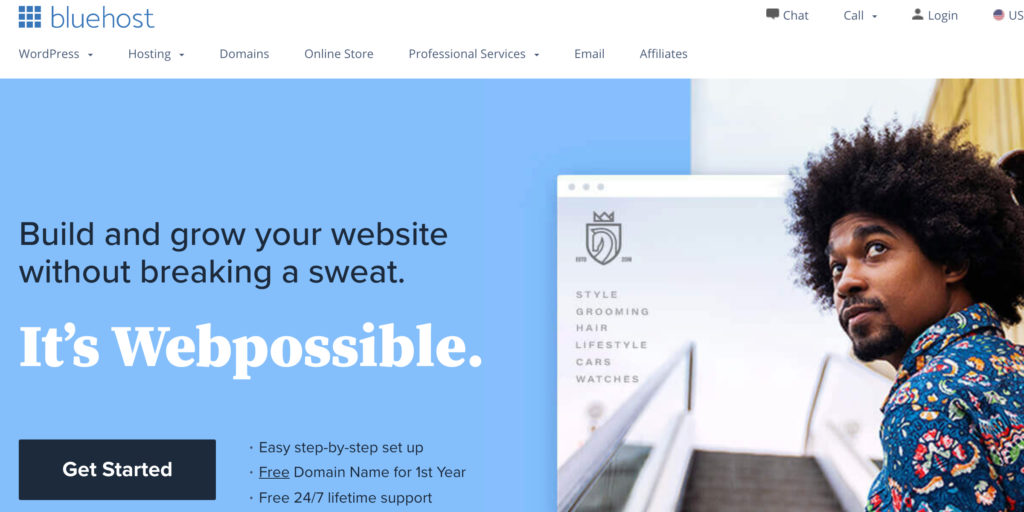 I have studied the various aspects of the two services for hours, and I will walk you through some of the important aspects of the two services in the post to help you easily choose between the two.
FastComet Vs. Bluehost: Performance
1. Server Response Time
Performance plays a significant role in the success of your website. Server response time is one of the most effective ways of testing the performance of a hosting service. I tested the service response time of my demo sites hosted on the two platforms.
While my FastComet site had an average server response time of 322 ms, my Bluehost site had an average server response time of 460 ms. Hence, FastComet has a better server response time than Bluehost.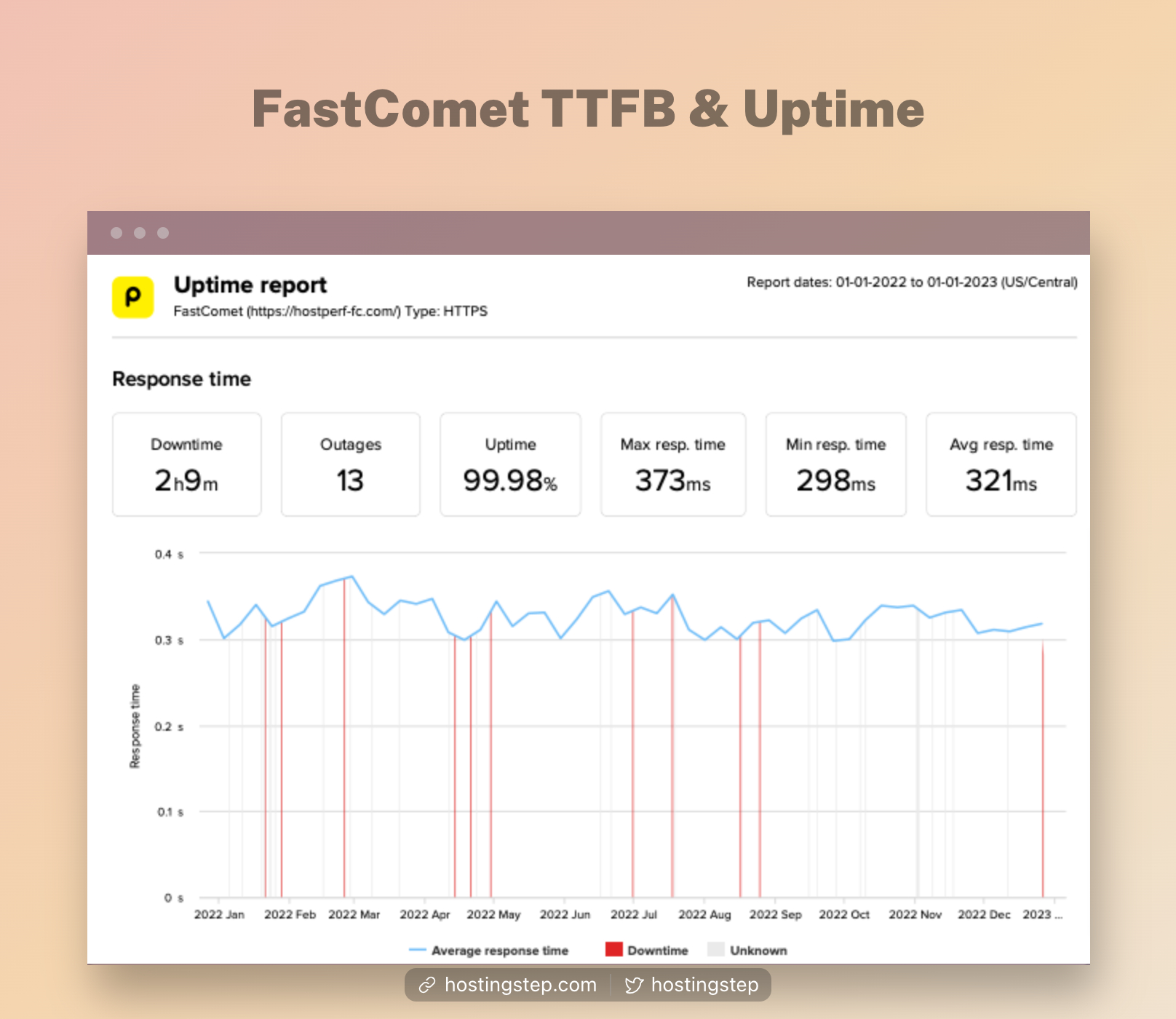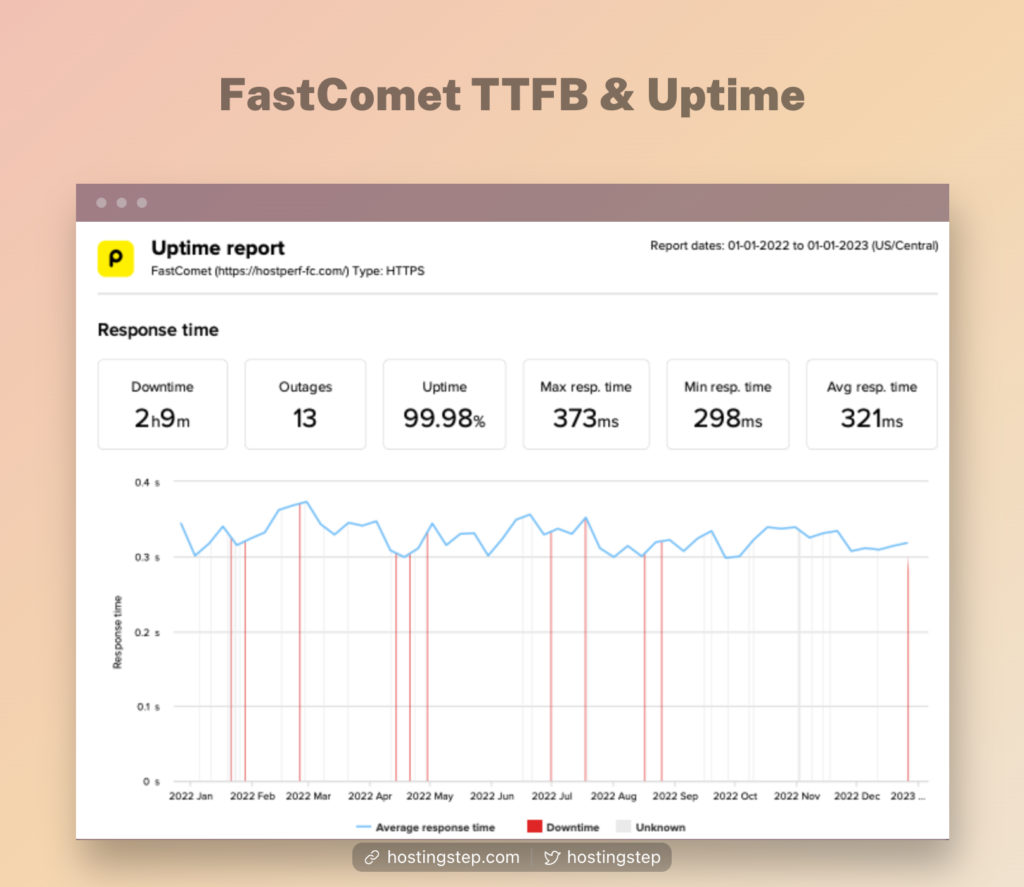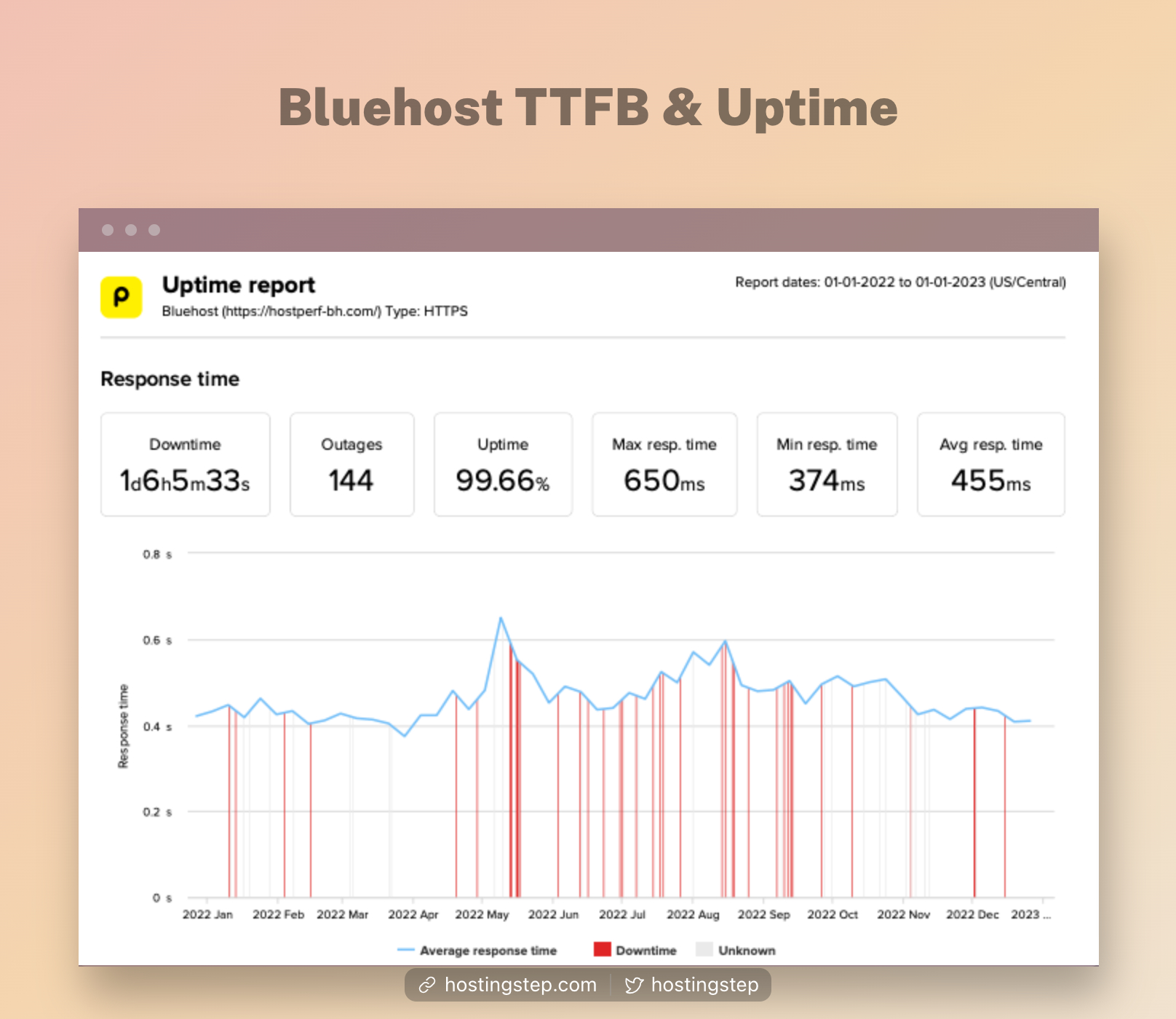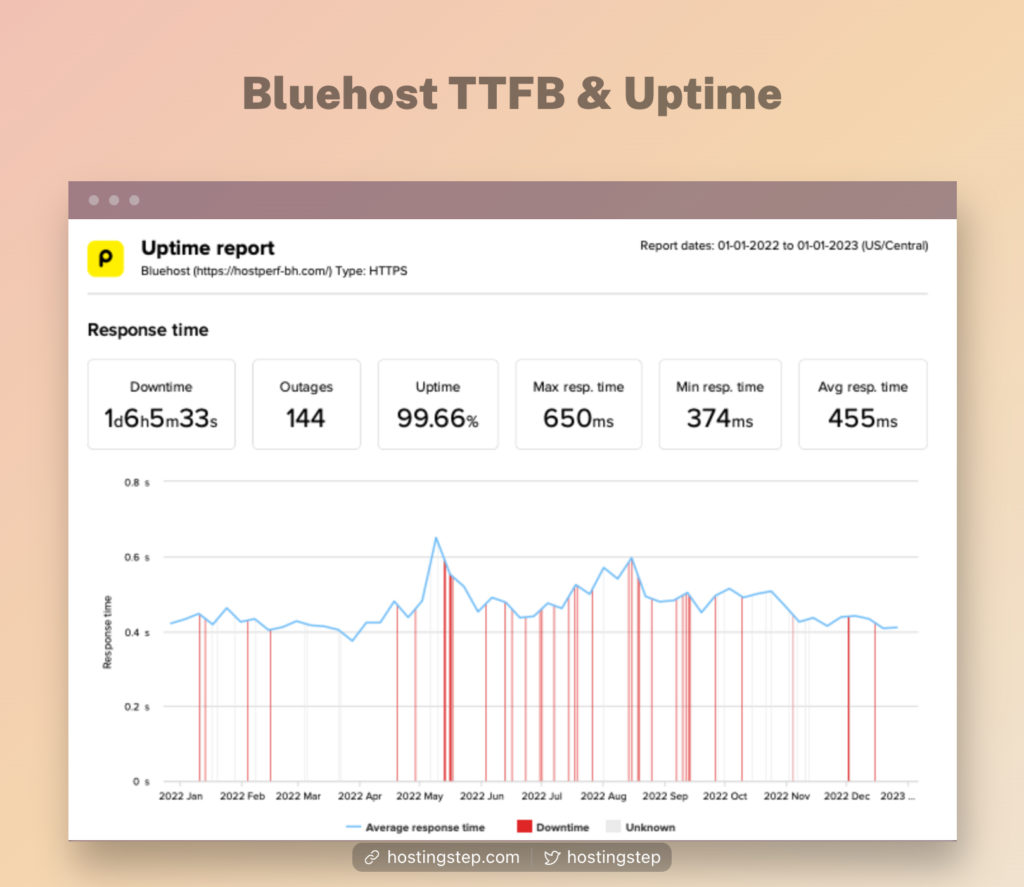 2. Uptime
For any websites focusing on generating sales and ROI, it's important to have constant availability. As I tested the uptime of my FastComet and my Bluehost demo sites, I found both with an uptime of 99.99%, which is pretty reliable for sure.
3. Load Testing
Load Testing is another brilliant way of testing take performance, and as I performed this test, my FastComet site recorded 45 ms in the Clients Per Test (1000 Clients in 1 minute) and 181 ms in the Maintain Client Load (500 Clients in 1 Minute).
My Bluehost site recorded 54 ms in the Clients Per Test (1000 Clients in 1 minute) and 81 ms in the Maintain Client Load (500 Clients in 1 Minute).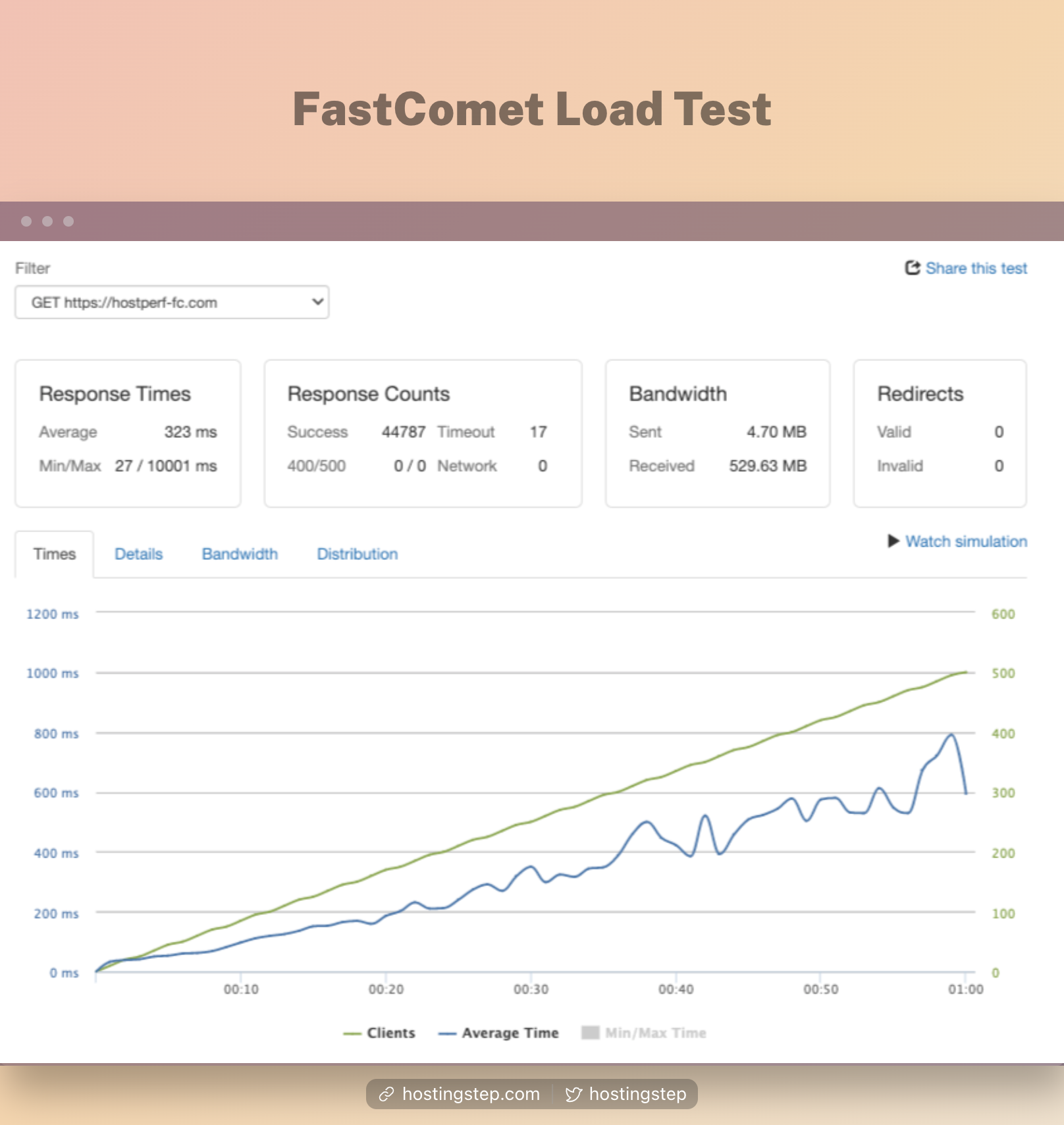 Modified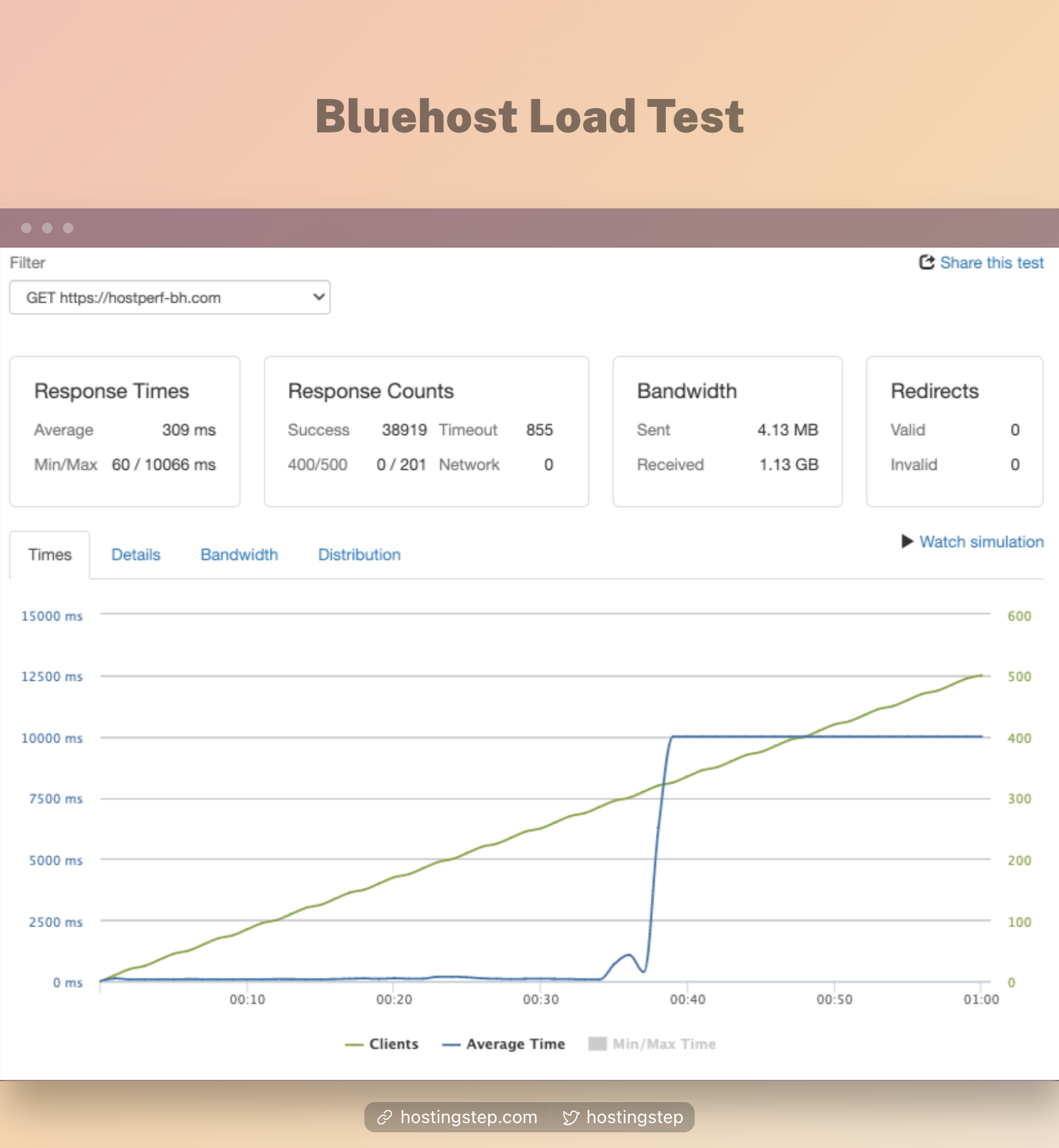 Original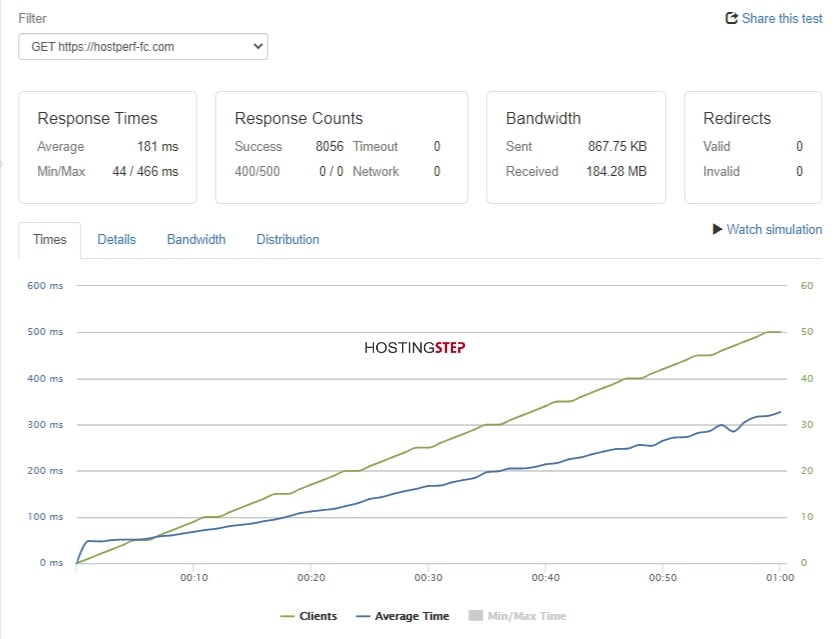 Modified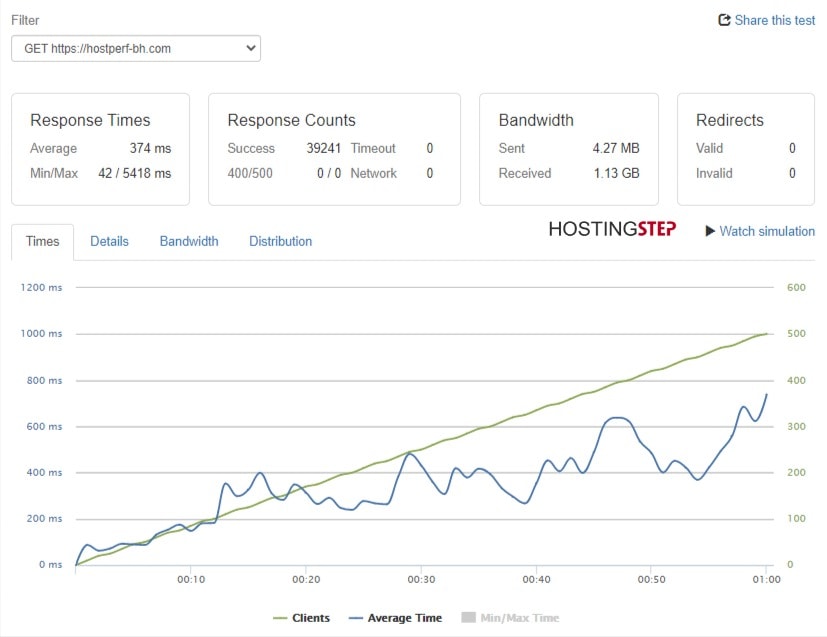 Original
4. Core Web Vitals
Core Web Vitals test is an important test for websites to ensure a good user experience. I tested the Core Web Vitals of the two services. While my FastComet website had a 'Largest Content Paint' of 0.690 s, a 'Total Blocking Time' of 0 s, and a 'Cumulative Layout Shift' of 0, my Bluehost site recorded a 'Largest Content Paint' of 1.080 s, a 'Total Blocking Time' of 0.002 s and a 'Cumulative Layout Shift' of 0.021 s.




5. Global TTFB
Global TTFB is an excellent test to measure performance across multiple global locations, and I tested the services across 10 global locations. FastComet had a decent Global TTFB across all the 10 ten locations with an average Global TTFB of 371.84 ms. The service has an exceptional Global TTFB in New York and Dallas.
Bluehost also has pretty good Global TTFB across all the 10 locations with an average Global TTFB of 438.82 ms. However, if we compare, FastComet has better Global TTFB than Bluehost.




FastComet Vs. Bluehost Key Features
1. Data Center Locations
Knowing the number of data center locations a host has is always a wise thing to do since that way, you will know if it has the closest data center location to your target audience.
FastComet has as many as 11 data center locations across Europe, the USA, and Asia. Bluehost has only one data center located in the USA.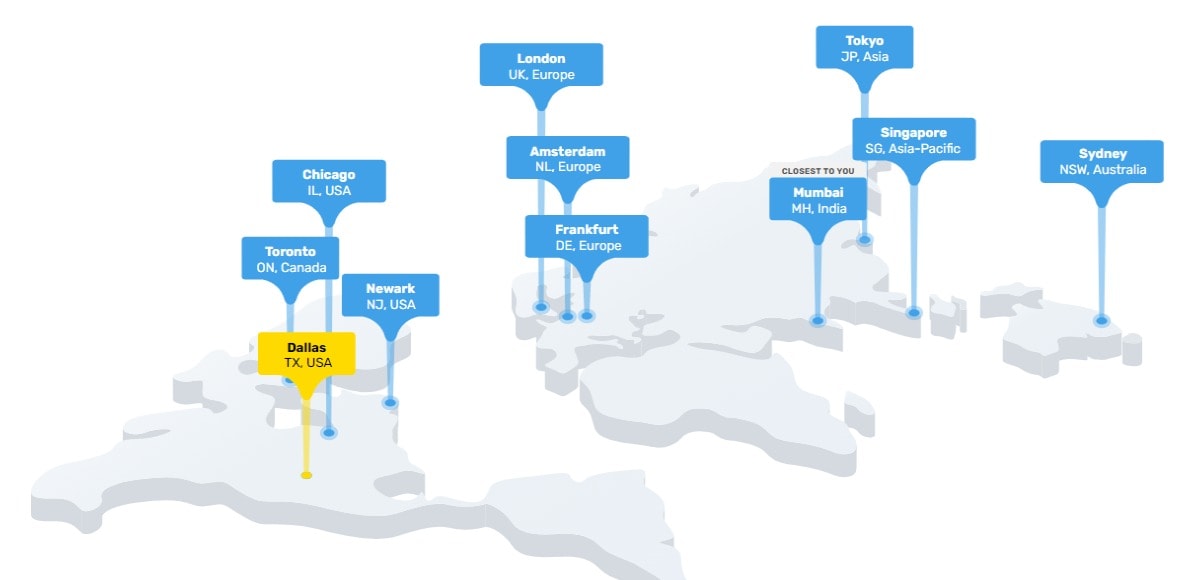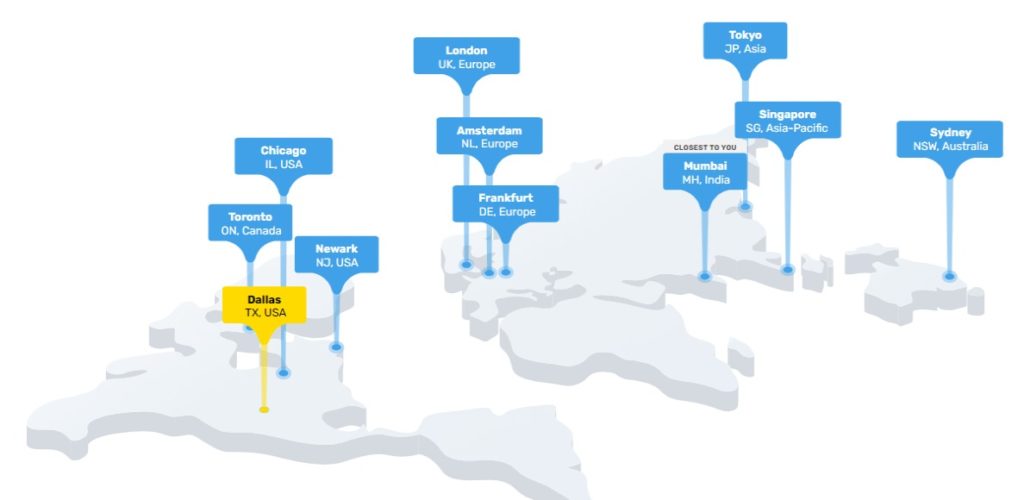 As long as you are looking for a USA data center location, you are good to go with any of the two services. However, if you are looking for a data center location other than the USA, Bluehost is certainly not the right option for you.
2. Control Panel
FastComet comes with cPanel and offers you the comfort of managing your hosting account with the greatest ease with a perfect single point of control.
Bluehost, on the other hand, comes with a custom cPanel.
The host presents all the features of cPanel in a much user-friendly and neat way. You can use the control panel by logging in to your Bluehost account and access your databases, domains, files, logs, and emails.
3. CDN
CDNs are pretty effective in enhancing websites' content delivery speed. Both FastComet and Bluehost have free Cloudflare CDN on all plans. With Cloudflare, websites have the advantage of the reverse proxy network, advanced caching, script minification, image compression, and a wide range of global locations to serve their content at an incredibly faster speed to their target audience.
4. Staging
FastComet claims to have the staging feature for free on all plans. However, as I closely studied the feature, I found creating a staging site and pushing the changes to the live site has to be done manually by going to the Softaculous App Installer from the cPanel. However, the best part is that you will find the FastComet technical team all the time to guide you with every step just in case you get stuck at some point.
Bluehost has a comparatively better and effortless staging than FastComet. Customers can create a copy of their live site right from the WordPress dashboard by going to the Bluehost tab and then the Staging tab. Once you finish testing, you can deploy the changes to your live site by choosing any 3 deploy options.
5. Backups
Automated backups are critical these days. FastComet has automated daily and weekly backup for free on all plans. Further, restoring a backup is pretty simple in FastComet.
However, Bluehost offers backups only on the higher plans, and if you are on the lowest tier, you can have the CodeGuard add-on for an additional price for automated backup.
6. Security
FastComet has an incredibly tight security system powered by FastGuard, characterized by traffic encryption by Let's Encrypt SSL certificates, Web Application Firewall, and Malware Scan to protect the servers from malicious traffic DNS and HTTP/S DDoS attacks. Besides, it uses BitNinja for additional security.
Bluehost has decent security on all plans, including resource protection, traffic encryption, automated malware scanning, and expert monitoring. However, you can get the paid security add-ons such as SiteLock and Domain Privacy to get the security even tighter.
7. Support
FastComet has an exceptionally fast, knowledgeable, and friendly support system in place that has done a commendable job over the years. The FastComet support team offers customers 24×7 assistance through live chat and tickets.
Bluehost also has a pretty decent and helpful support team, and over the years, the support team has done a tremendous job of helping the customers through 24×7 chat, phone, and ticketing.
Conclusion
I did my best to give you good clarity on both the services, explaining some of the most crucial aspects of the two hosting services. If you have read this post carefully so far, you should now understand how the two services work.
FastComet offers best value for money, cheap to get started and a global data center options. FastComet also provides better performance than Bluehost. So, We recommend FastComet.