HostGator Vs Kinsta 2022 – Which Host Should You Choose?
In this post, HostGator and Kinsta is compared in terms of performance, pricing, features and support. At the end, you'll find a host between HostGator Vs Kinsta.
HostGator Vs Kinsta – Introduction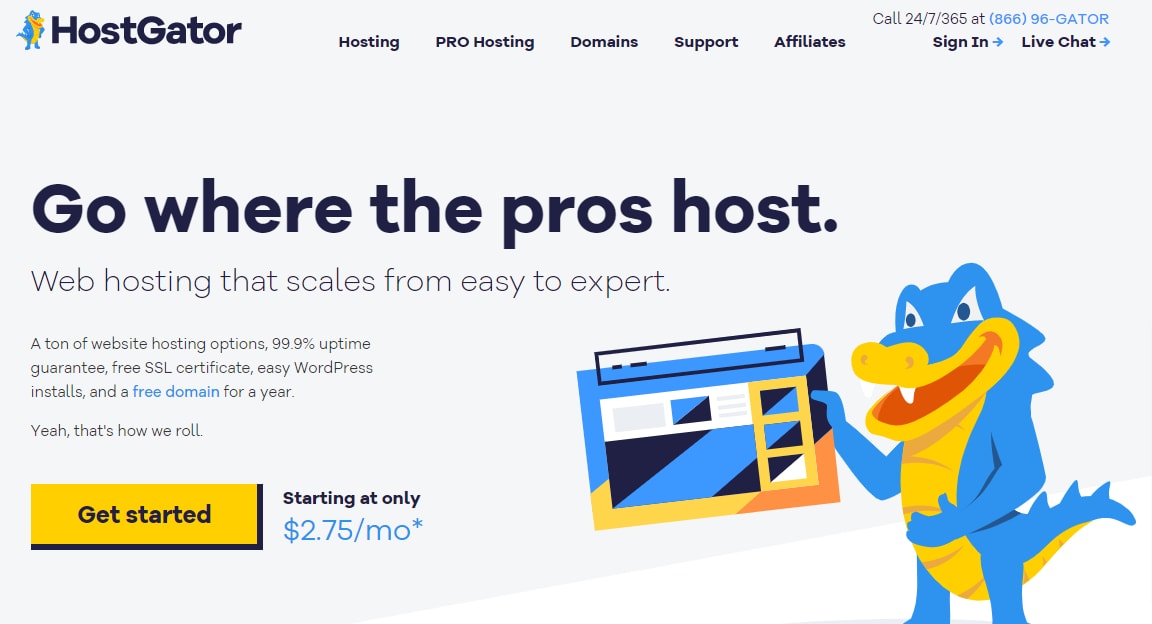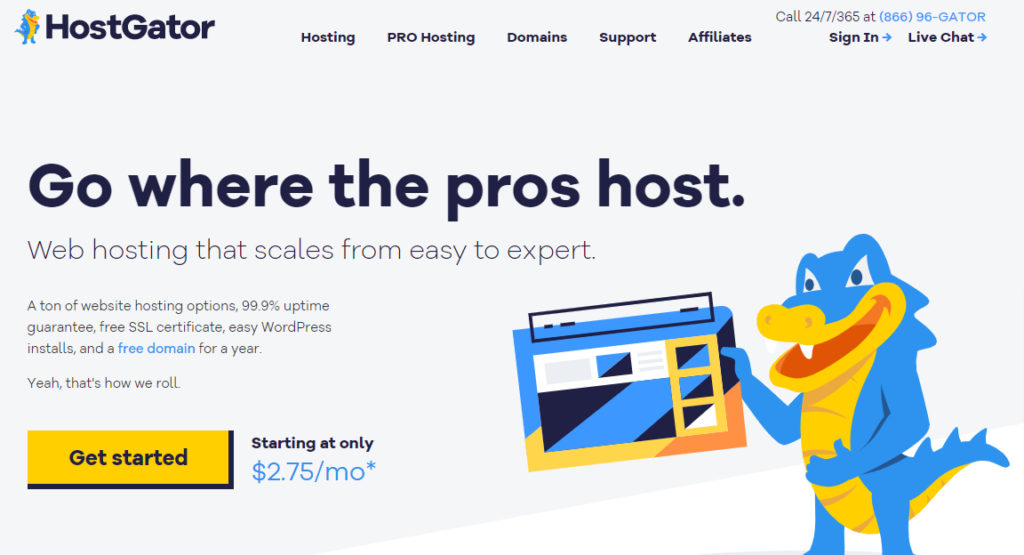 HostGator has been around since 2002 and is certainly a trendy name in the industry. The provider offers different hosting services, including cloud hosting, WordPress hosting, VPS, and Dedicated hosting.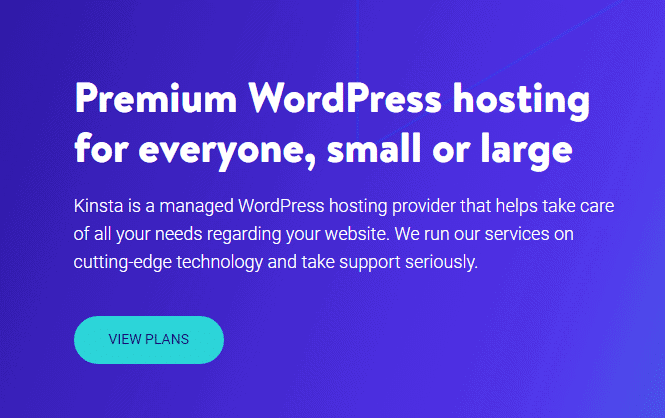 Started in 2013, Kinsta is one of the leading managed WordPress hosting providers. Over the years, the company has done a tremendous job supporting businesses of all sizes with excellent Premium WordPress solutions.
HostGator Vs Kinsta – Pricing
HostGator
HostGator offers different plans and offers as many as 3 plans to choose from, based on the number of websites and, of course, pricing. The lowest tier plan starts at an introductory price of $2.75 per month, and it is unimaginably affordable for anyone who is just starting with one's online business. Let's look at all the three plan details:
Hatchling Plan: $2.75 per month, Single website, Unmetered bandwidth
Baby Plan: $3.50 per month, Unlimited websites, Unmetered bandwidth
Business Plan: $5.25 per month, Unlimited websites, Unmetered bandwidth
However, it is always wise to go for the Baby plan if you can afford it since the Hatchling plan comes with just 1 website support. All the plans have these features in common:
Free Domain for the first year
Free SSL Certificate
One-click WordPress
Free email accounts
Free website and domain transfers
Free HostGator Website Builder
45-day money-back guarantee.
Kinsta
Kinsta provides customers with a lot of plans to choose from with around 11 plans. Besides, it also allows you to have the best-customized plan for your project by contacting the Kinsta sales team. Kinsta has different customer plans based on the number of WordPress sites, disk space, and monthly visits.
Starter: $30 per month, 1 WordPress install, 10GB disk space, 25,000 visits
Pro: $60 per month, 2 WordPress installs, 20GB disk space, 50,000 visits
Business 1: $100 per month, 5 WordPress installs, 30GB disk space, 100,000 visits
Business 2: $200 per month, 10 WordPress installs, 40GB disk space, 250,000 visits
Business 3: $300 per month, 20 WordPress installs, 50GB disk space, 400,000
Kinsta offers some features in common on all the plans, and they are:
Free unlimited basic migrations from other hosts
Google Cloud Platform
24 global locations
Self-healing technology
Automatic DB optimization
Automatic daily backups
24/7 support
Hack and malware removal
Multi-user environment
Staging area
PHP 8.0 support
Free SSL certificates
SSH access
Performance-monitoring tool
HostGator Vs Kinsta Datacenters
Kinsta runs on the Google Cloud Platform and has 24 Google server locations across the world. Customers can host their website easily close to their audience with such a vast number of server locations.
However, with HostGator, you don't have so much to choose from. HostGator has just two data center locations with Houston, TX and Provo, UT. However, if you are targeting the USA audience, you can, of course, go with HostGator.
HostGator Vs Kinsta Performance
Server Response Time
Moving on to performance, I tested the server response time of both the hosts, and while Kinsta reflected an average server response time of 360ms, HostGator had an average uptime of 759 ms.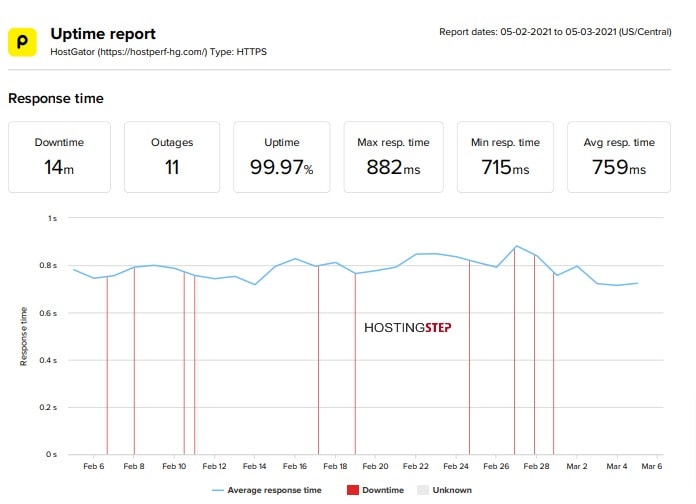 HostGator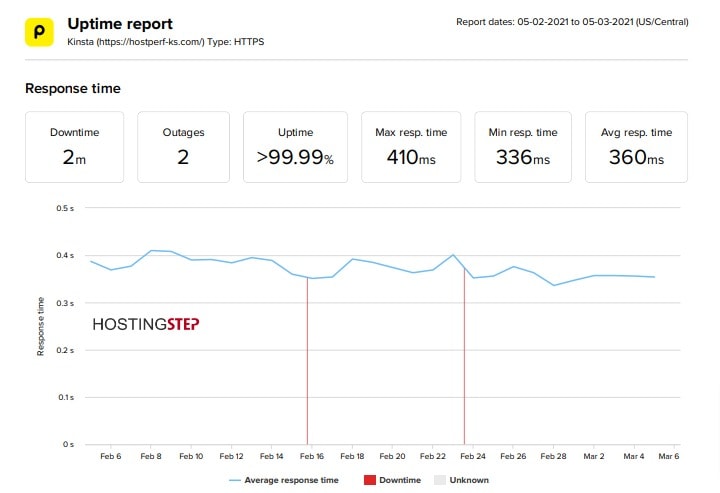 Kinsta
You can see that the Kinsta average server response time is less than half of HostGator's, which gives Kinsta a leading edge over HostGator.
Uptime
As far as the uptime goes, I found both Kinsta and HostGator to be equally good with 100% uptime, and also, if we look at the track record of these two companies, there hasn't been any uptime issue over the past couple of years.
HostGator Vs Kinsta Features
Control Panel
Kinsta uses a custom control panel, and unlike the usual cPanel, the Kinsta dashboard has a lot of intuitive features. Most importantly, it offers an excellent single point of control of managing your account, including the analytics.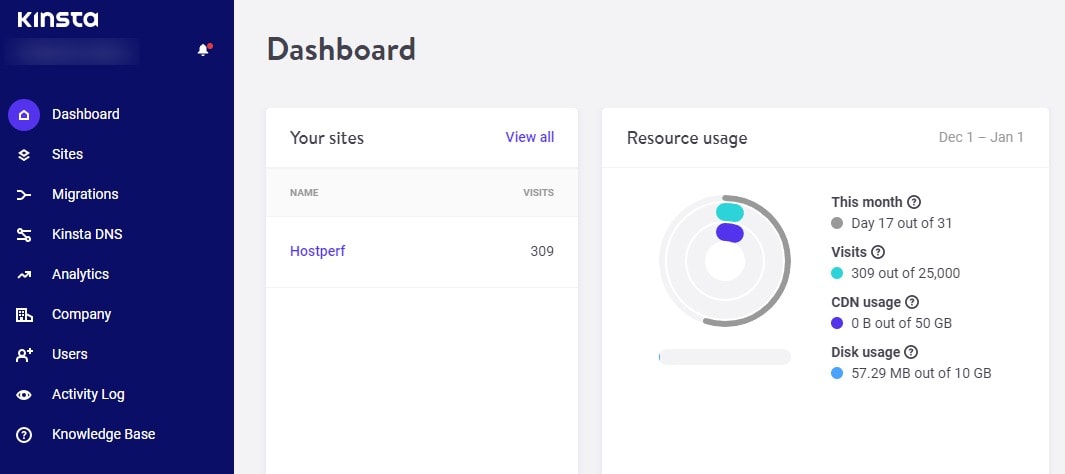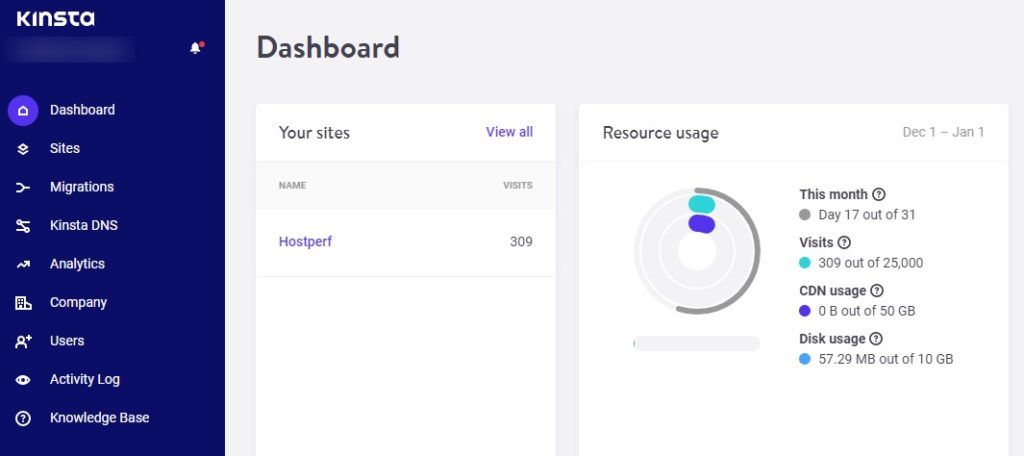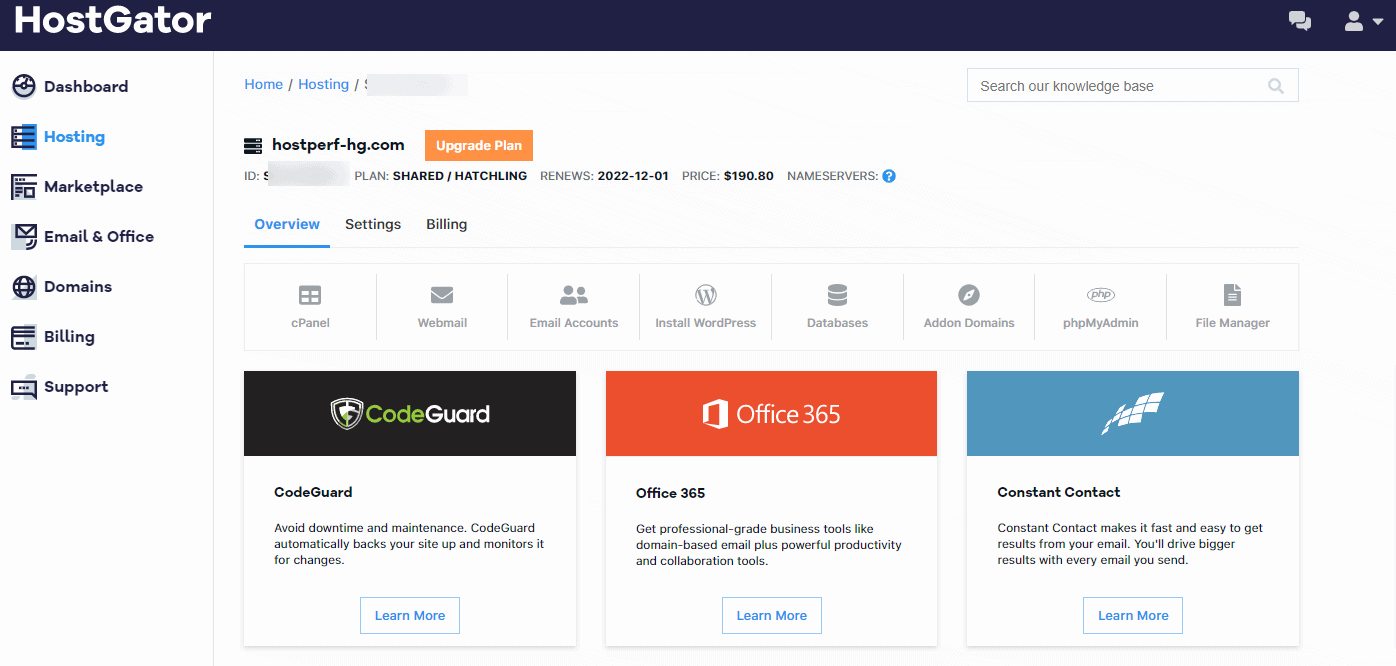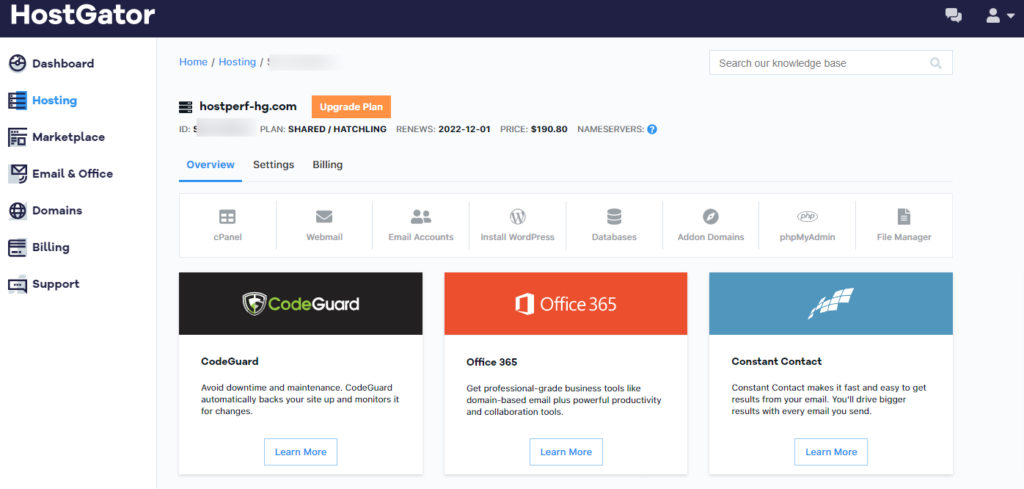 HostGator uses cPanel, and beginners can get the hang of it in a few minutes. However, unlike in the Kinsta control panel, HostGator's cPanel is cluttered with many unnecessary features and can also be pretty confusing for beginners. However, the Kinsta control panel is surely the winner since the interface is easy to use and, at the same time, pretty advanced.
CDN
Kinsta uses KeyCDN with 35 global locations, and all the locations are HTTP/2, and IPv6 enabled. The CDN works in the traditional way and caches content using a random URL or subdomain.
On the other hand, HostGator uses free Cloudflare, which is not good in terms of speed.
Backups
Kinsta is the premium host and hence their backup features are top-notch in the industry. On other hand, HostGator offers basic backups and pushes upselling their CodeGuard service for better results.
Staging sites
Kinsta offers you a staging area or staging environment to test various modifications on a copy of your production site so that you don't hurt the production site in any way. After you are done testing and if you have any changes that you would like to deploy on your production site, you can easily push them in just a few minutes. This is how simple staging is on Kinsta.
However, there is no dedicated feature for staging in HostGator. The recommended way to go about staging is to use third-party plugins such as WP Staging, Duplicator, or WP Stagecoach. Hence, Kinsta is the winner in terms of staging.
Security
Kinsta security is pretty tight with resource isolation, DDoS protection, Hardware Firewalls. and Google's high-security network. Security in HostGator is not as advanced as in Kinsta, and the security features comprise traffic encryption with SSL and SiteLock for malware detection and removal. However, HostGator has maintained a good track record so far in terms of security.
HostGator Vs Kinsta Support
As far as the support service goes, there is certainly a huge difference between the two hosts. Kinsta support team has the most competent and dedicated executives with excellent knowledge of WordPress and other technicalities. The support team provides customers with reliable 24×7 assistance through live chat and email.
Unlike Kinsta, HostGator support is ranked among the average support service, and the service has not been very fascinating in the past. However, the support seemed to have got better over the past couple of years. HostGator offers assistance through 24×7 live chat, phone, and tickets.
Conclusion
I have tested Kinsta and HostGator services, spending many hours. HostGator may be much affordable but is not as advanced as Kinsta in many places. HostGator can be an ideal service for anyone who is just starting with a tight budget. However, for a highly focused business, Kinsta is the right service for sure.
Is HostGator good at any chance? No, I've tested 16 hosts for our Fastest Hosting for WordPress case study and HostGator performed poorly in most tests. There are a lot of better alternatives that offer the best value for money.