Nexcess Vs. SiteGround
Nexcess is a managed hosting platform that focuses on keeping its customers online backed by truly managed end-to-end coverage and advanced technology. The provider has decent hosting solutions and a good number of plans for all types of customers.


SiteGround was founded in 2004, and the web hosting platform offers easy website management. The service runs on Google Cloud and comes with many advanced features. SiteGround is also listed as a trusted hosting service on the WordPress.org website.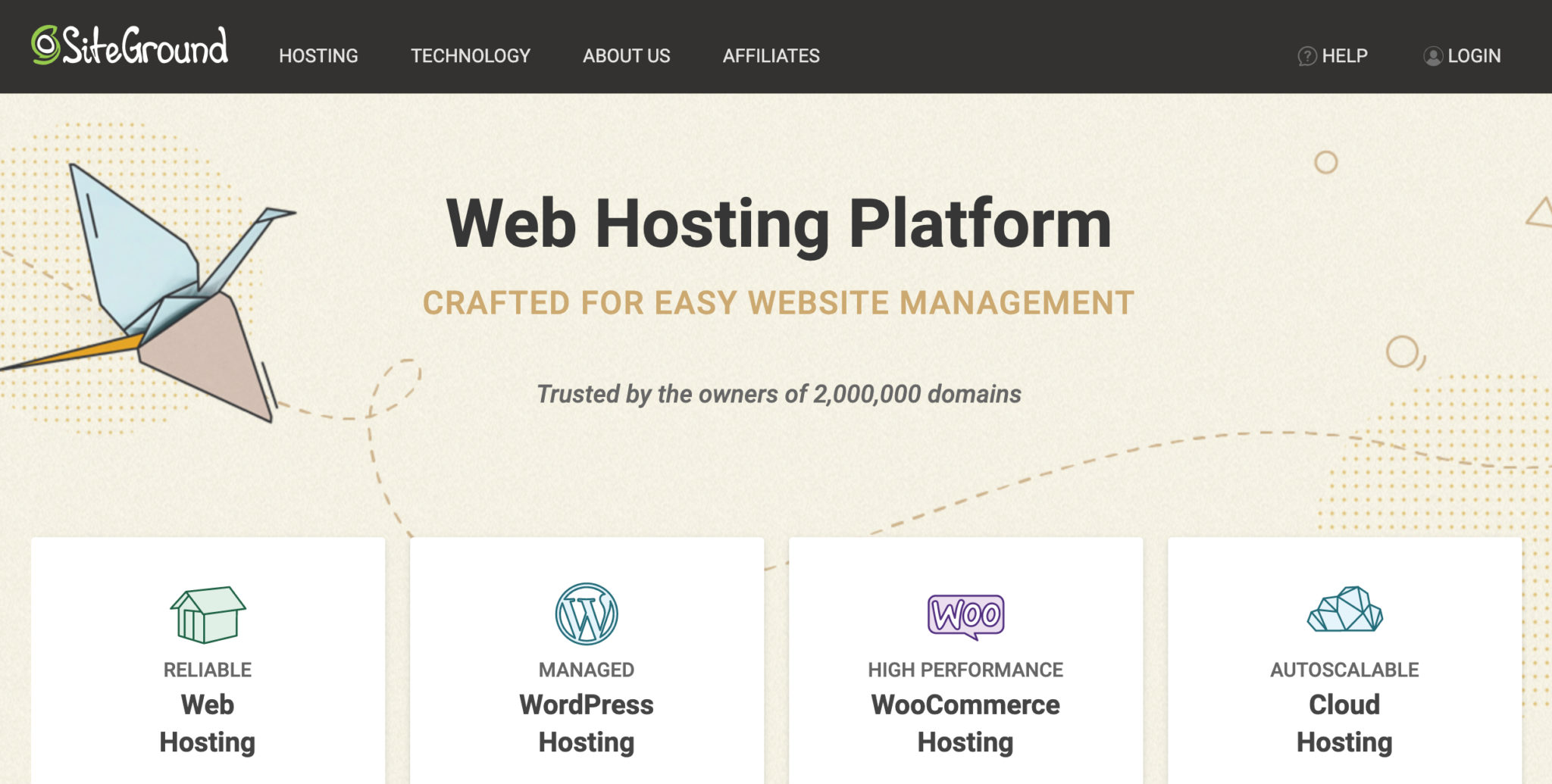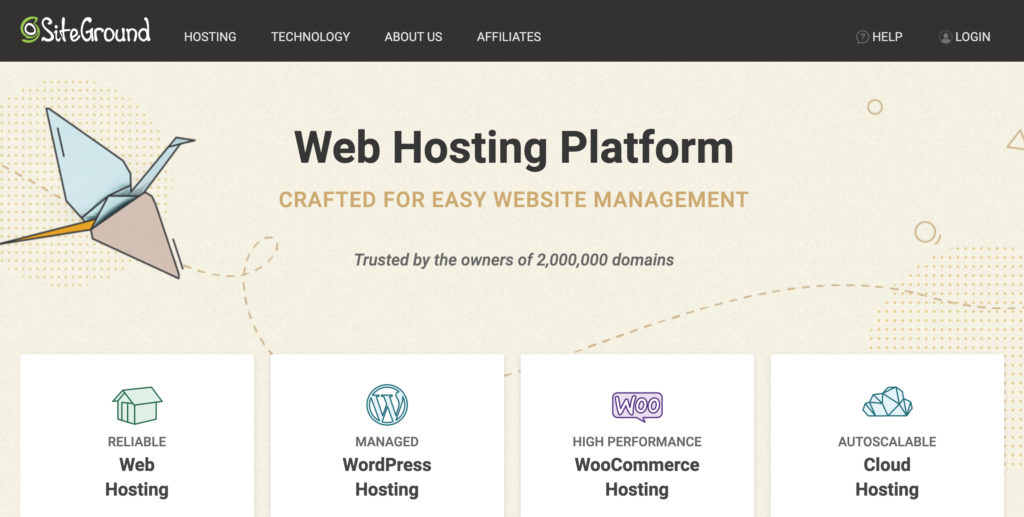 I studied the two services and their various features, spending some hours. I will share my findings with you in this post to give you the most transparent picture of the two services. By the end of this post, you shouldn't have any difficulty choosing between the two services.
Nexcess Vs. SiteGround: Performance
1. Server Response Time
To check the performance of the two services, I first started with the server response time, and as I tested the two services, Nexcess had an average server response time of 406ms while SiteGround had an average server response time of 396ms.
Hence, Nexcess had a much better average server response time than SiteGround.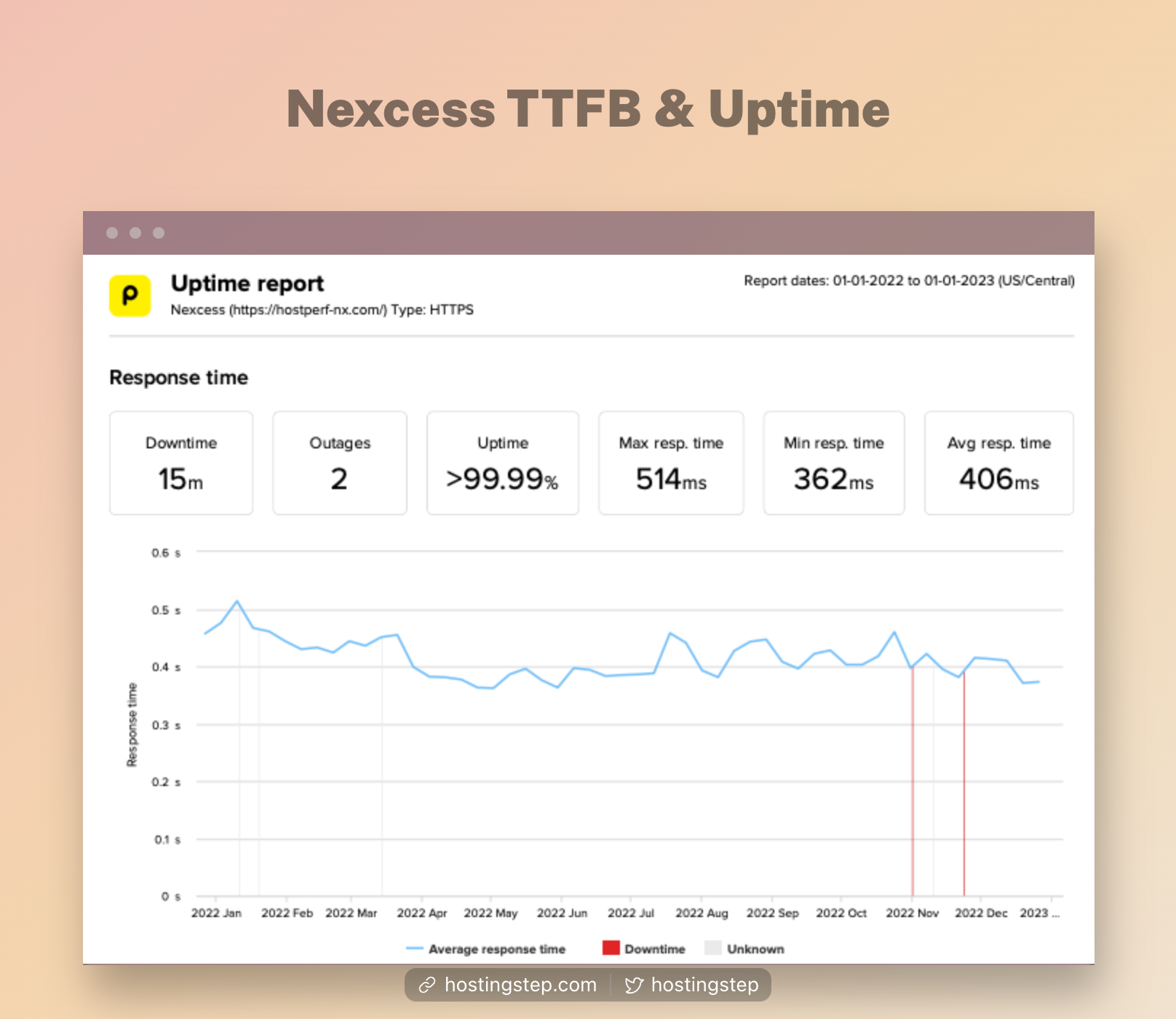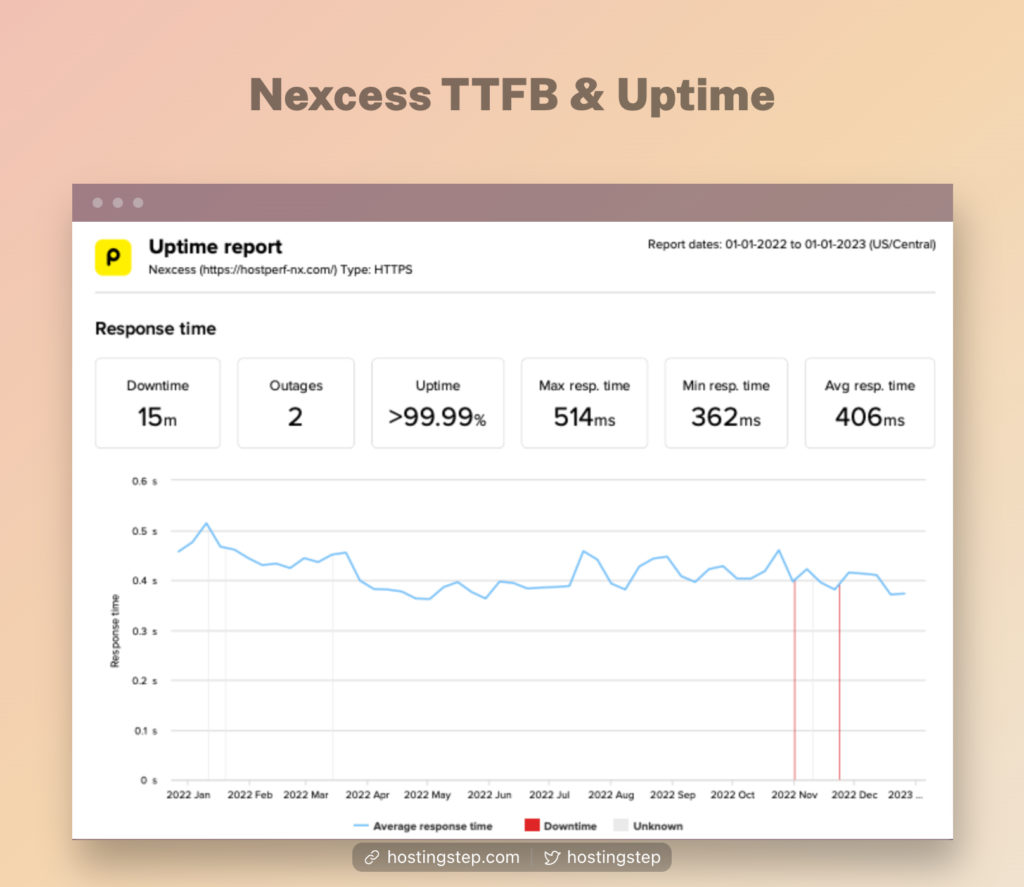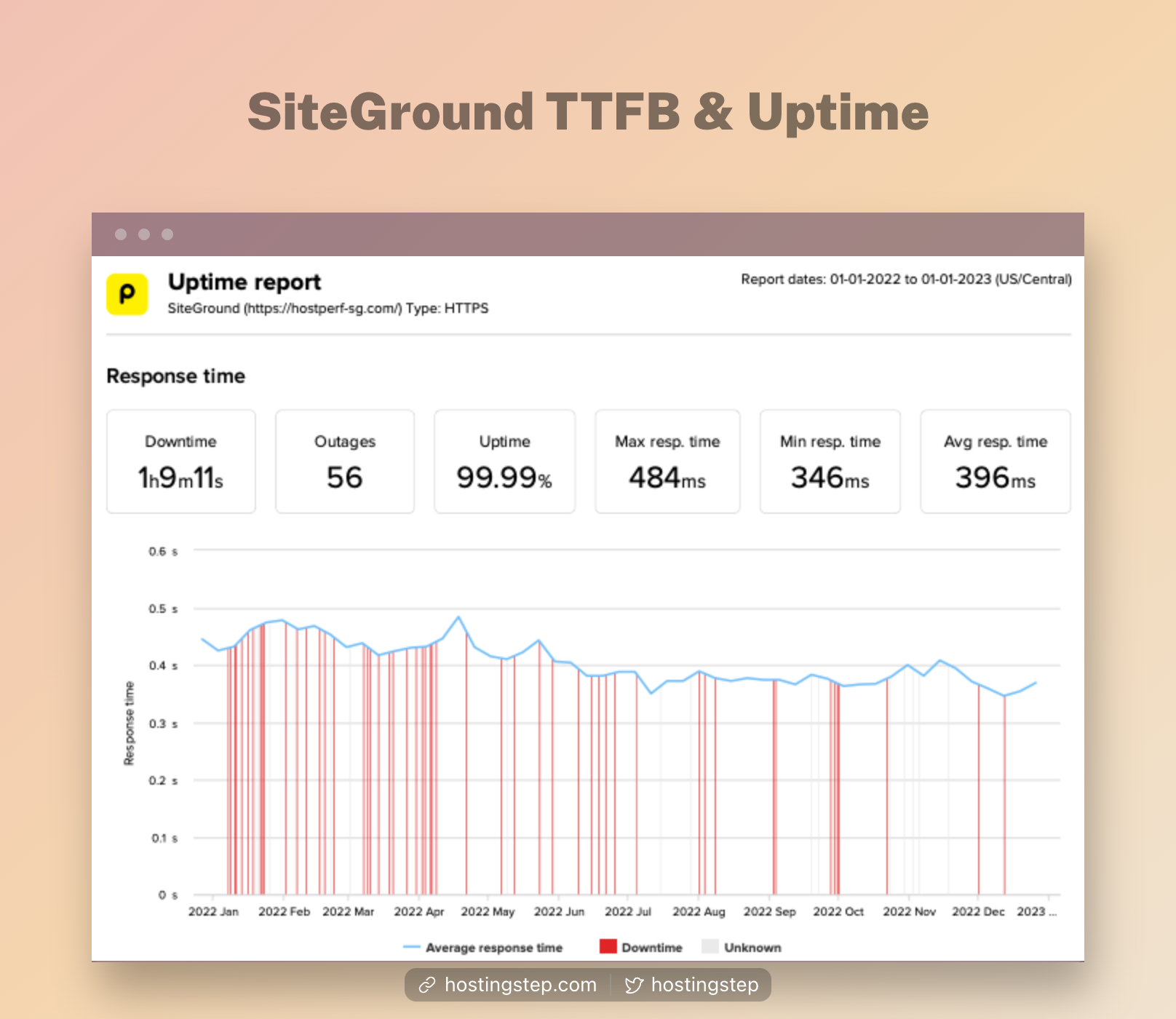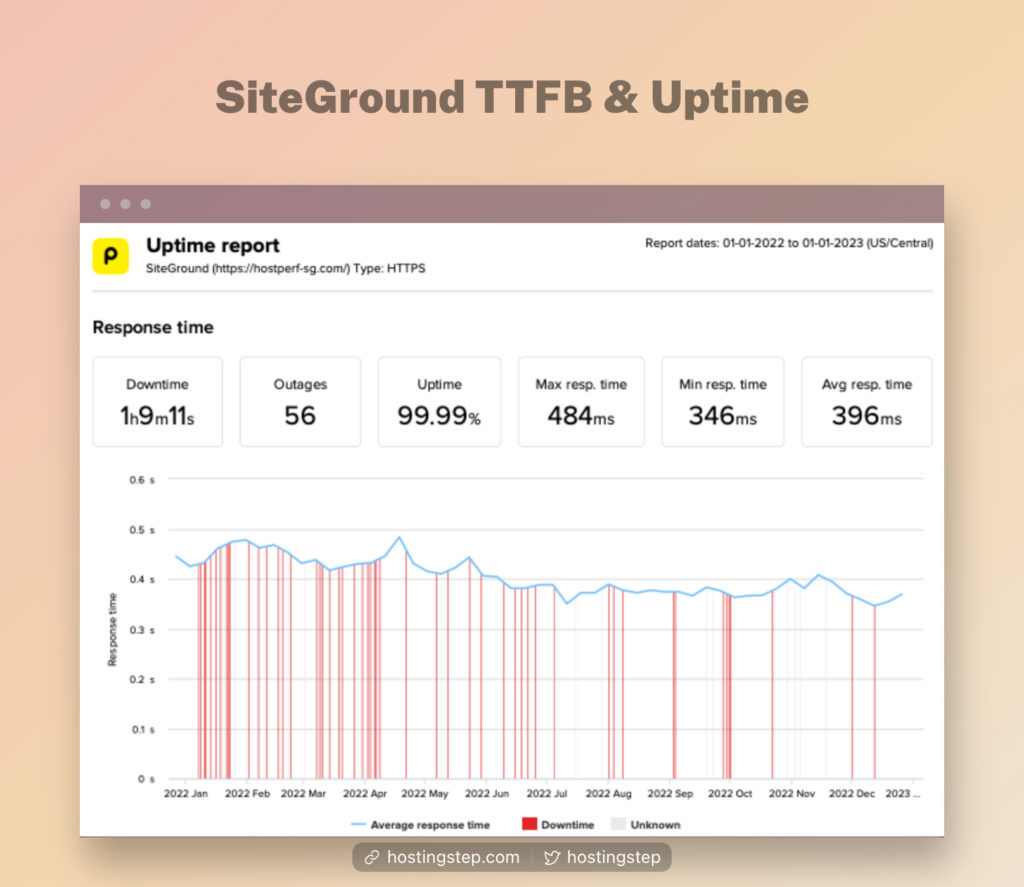 2. Uptime
Uptime is another essential aspect of performance, and sites focusing on sales need to have a consistently stable uptime.
I tested the uptime of the two services for the last 12 months, and interestingly, both the services were equally good with 99.99% uptime. 
3. Load Testing
Next, I performed load testing on both the sites, and my Nexcess site reflected  320ms while My SiteGround site had 173ms.
Going by the recorded data, SiteGround seems to be better in the load testing.
Modified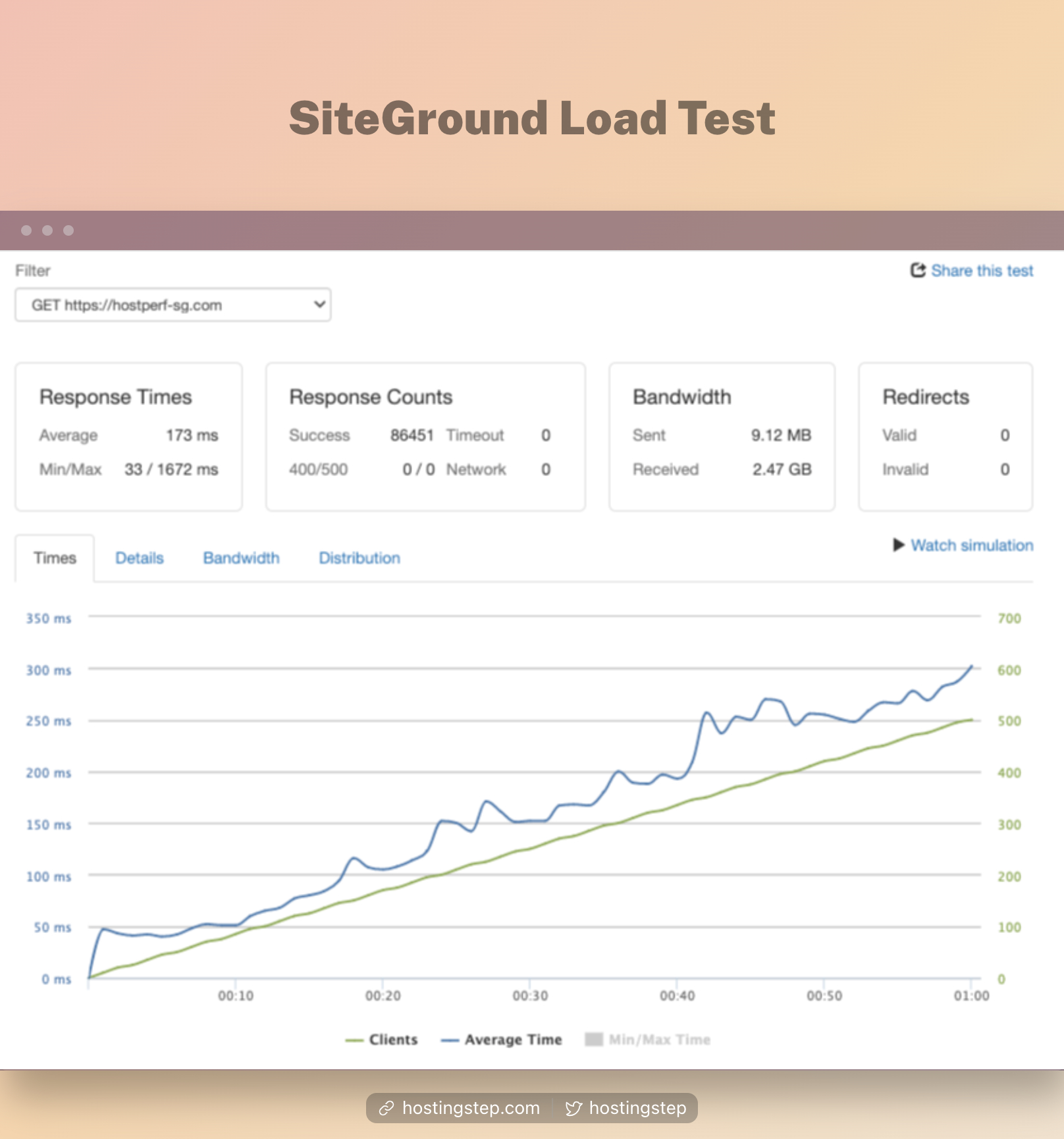 Original
4. Core Web Vitals
Testing the Core Web Vitals is crucial for sites since the user experience depends on the Core Web Vitals. I tested the Core Web Vitals for my sites hosted with the two services.
My Nexcess website had a 'Largest Content Paint' of 360ms, a 'Total Blocking Time' of 0 s, and a 'Cumulative Layout Shift' of 0. In comparison, my SiteGround website had a 'Largest Content Paint' of 546s, a 'Total Blocking Time' of 10 ms, and a 'Cumulative Layout Shift' of 0.
Hence, you can see that Nexcess has better Core Web Vitals than SiteGround.




Global TTFB
I tested my Nexcess site. The host had an average TTFB of 597ms. 
My SiteGround site's result wasn't that fascinating since it had a high TTFB. SiteGround had an average global TTFB of 890ms. 

Modified

Original
Nexcess Vs. SiteGround: Features
Data Center Locations
It is always wise to find out about the data center locations of hosting services since hosting a website from the closest server to your target audience matters a lot in enhancing a site's performance.
Nexcess has 8 data center locations across North America, Europe, and Asia-Pacific.


SiteGround has 6 data center locations across the USA, Europe, and Asia.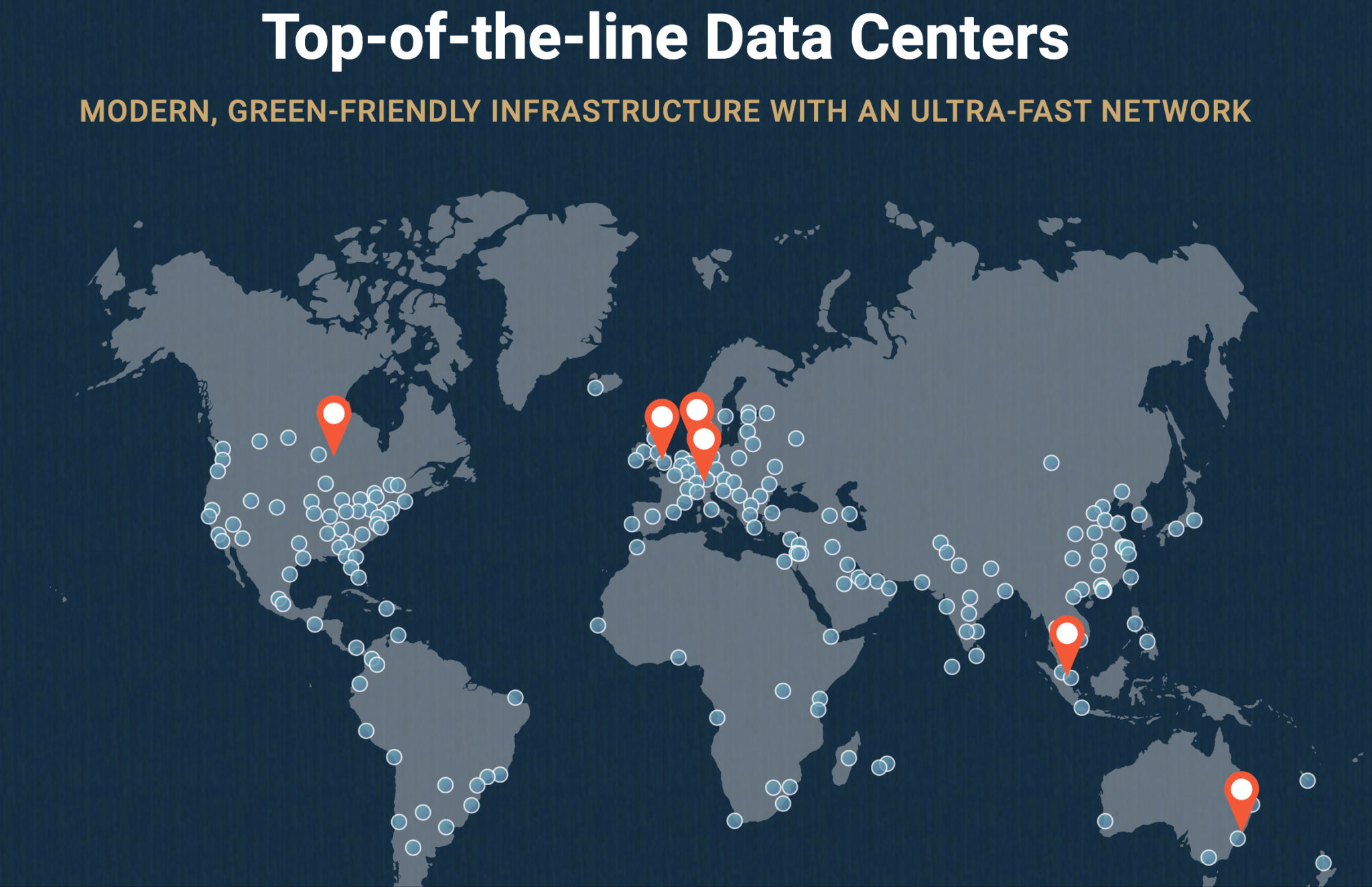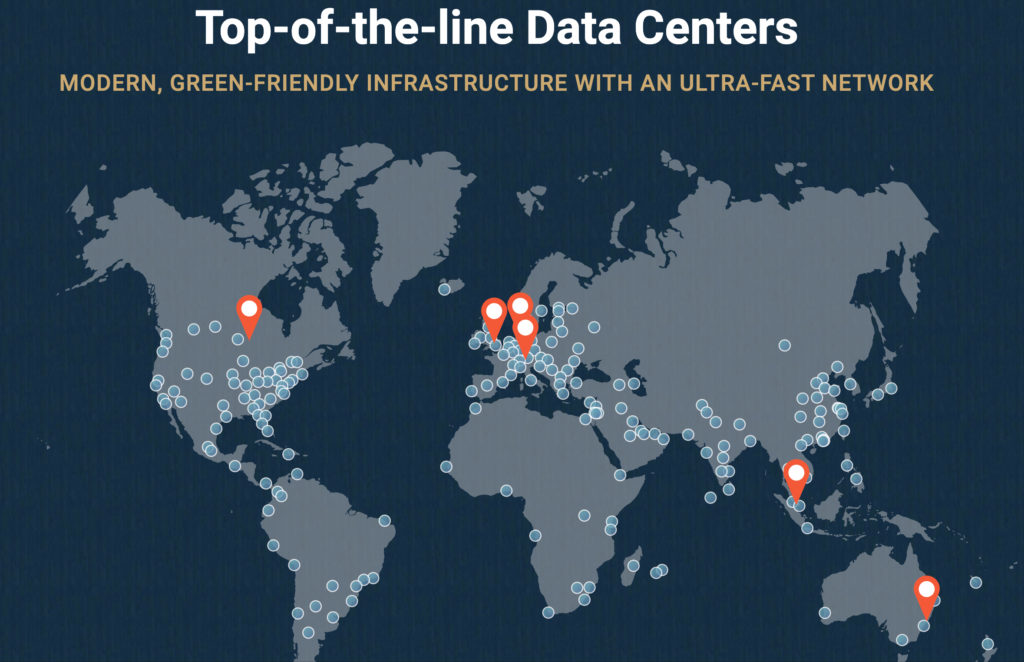 One wise way to choose a hosting service is to check if one has your desired data center location.
Control Panel
Another important aspect to check beforehand is how user-friendly the control panel is. Nexcess uses a custom control panel, and in Nexcess, it is called the Client Portal. The control panel offers an elegant interface and allows you to access Email, MySQL, htaccess, Firewall rules, Cron jobs, Backups, Statistics, and more.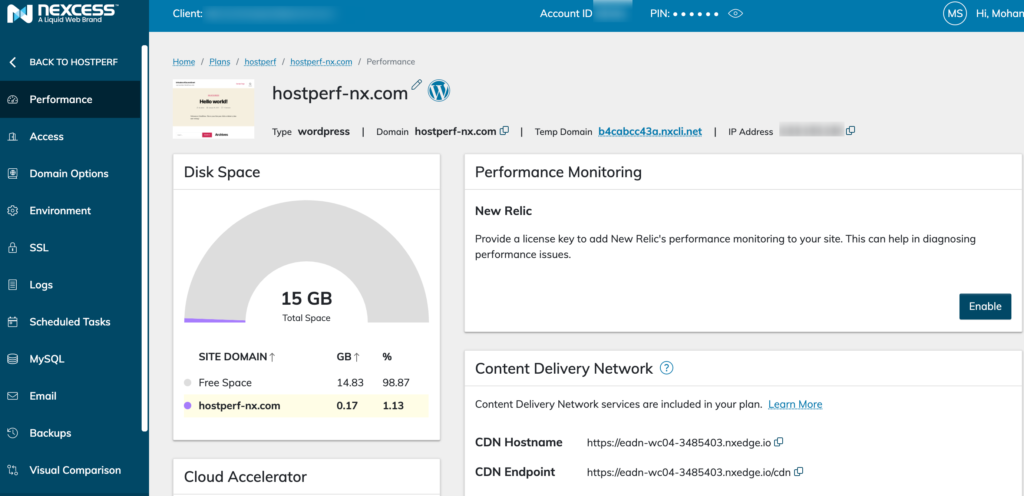 SiteGround also comes with a custom control panel, or you can say a modified version of the cPanel. In SiteGround, the control panel is called Site Tools. The interface is spotless and organized. The control panel has all the features of a traditional cPanel plus many additional advanced features.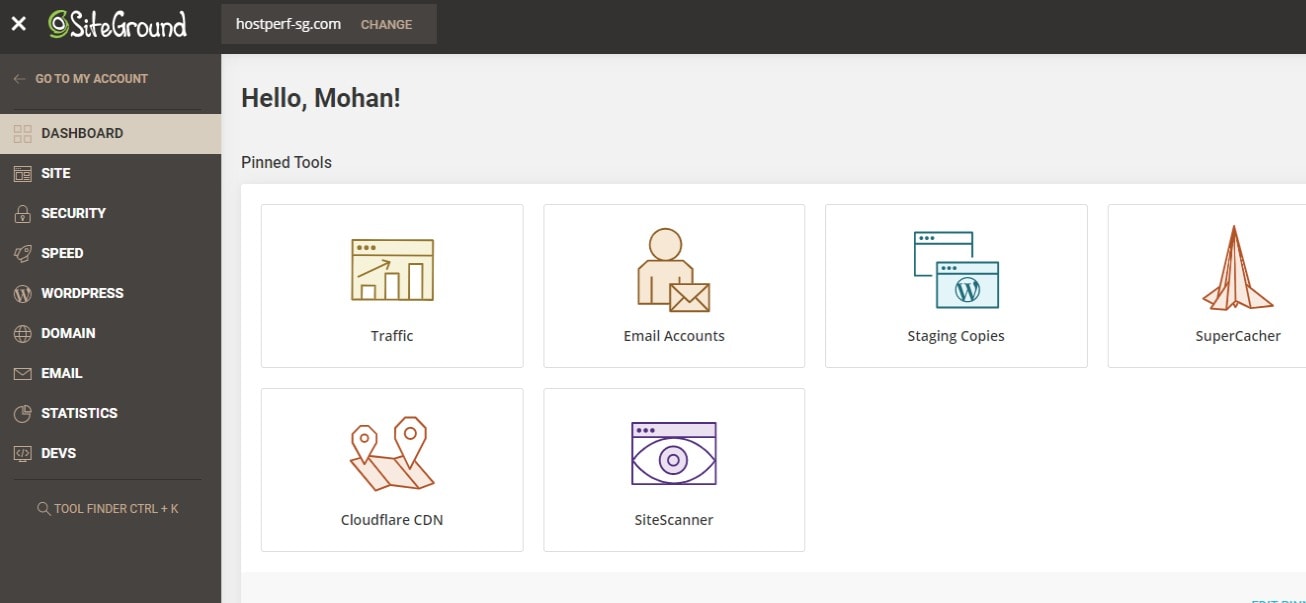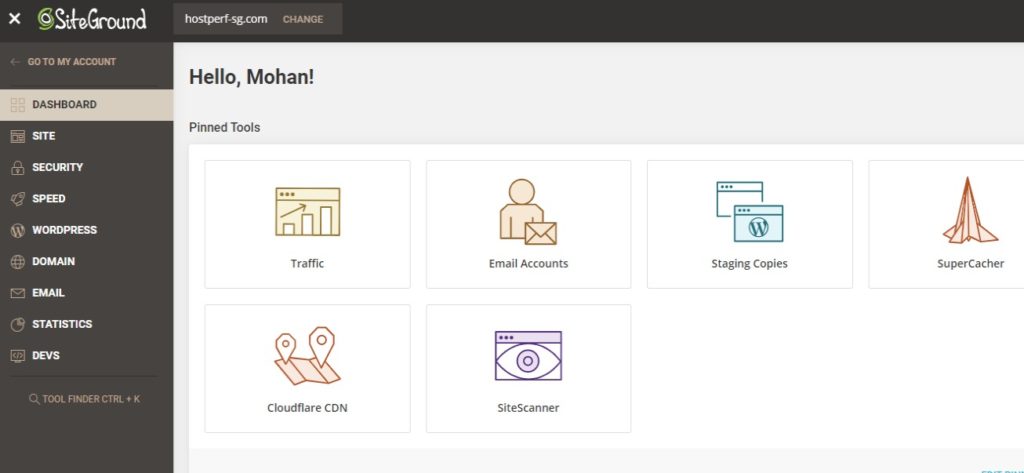 Staging
Staging is a handy feature wherein you create a copy of your live site to test various changes instead of deploying the changes right away to your live site. Nexcess offers One-Click Staging for free on all plans. Customers can create staging sites right from the Client Portal, and the process is pretty simple.
SiteGround also offers 'Staging,' but the feature is not available in the StartUp plan. Customers can enjoy the feature only in the GrowBig or GoGeek plan. As far as the process goes, it is straightforward to create a clone of a live site, test changes, and deploy the final changes to the live site. Further, the host also offers Git integration for even advanced staging.
Backups
Hosting a site is never complete without a proper backup system in place. Nexcess has daily automatic backups for free on all plans. However, the host stores 30 days of backups on the off-server.
SiteGround also has automated daily backups on all plans, and just like Nexcess, SiteGround also stores 30 recent backups. Restoring a backup is exceptionally easy in SiteGround.
Security
It is also essential to pay close attention to the security features for the security of your website. Nexcess offers iThemes Security Pro on all plans alongside proactive server monitoring.
SiteGround has a tough security system and a custom web application firewall, AI Anti-Bot System, Let's Encrypt SSL Certificate, and Linux containers.
Support
It is pretty normal to run into technical difficulties while running a website. A reliable support system by your side can be the greatest relief at times like these. Nexcess does a brilliant job of assisting the customers through 24×7 live chat phone support backed by exceptionally proficient executives.
SiteGround has one of the finest customer support teams with experienced executives to assist the customers 24×7 through live chat, phone, and tickets. Over the years, the SiteGround support has done a brilliant job for sure.
Conclusion
Both Nexcess and SiteGround are two very reliable services. However, choosing between the two services is never an easy job unless you are familiar with all the aspects of the two services. I have tried my best to closely study the various aspects of the two services and share my findings with you in this post.
Nexcess is our recommendation for agencies and if you host more than 10 sites, Nexcess should be your ultimate choice. SiteGround is good if you want to start at an affordable price, although there are many SiteGround alternatives that offer better reliable & affordable services.