The Cloudflare Enterprise CDN on Cloudways got a big update with the introduction of Edge Page Caching and Argo Smart Routing.
In this post, I'm going to test Cloudways Addon CDN with Full Page Caching. You'll learn about the following:
Performance results of Cloudways CDN with and without Edge Caching.
Pros and Cons of Cloudflare Edge Caching on Cloudways Servers
My personal experience on using Cloudways Cloudways Enterprise Addon.
What is Cloudways Cloudflare Addon?
The top-tier service offered by Cloudflare, known as the Enterprise CDN, boasts unparalleled levels of performance and security.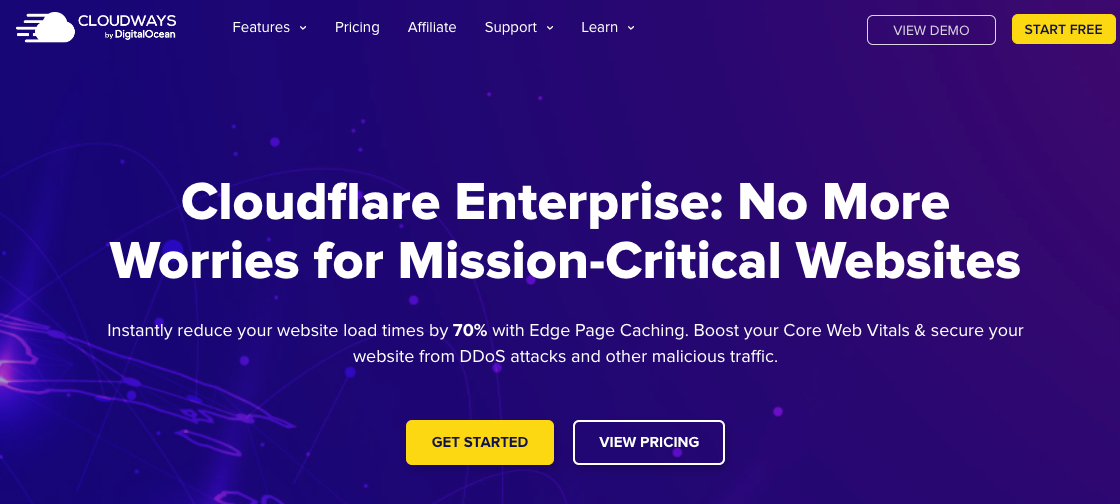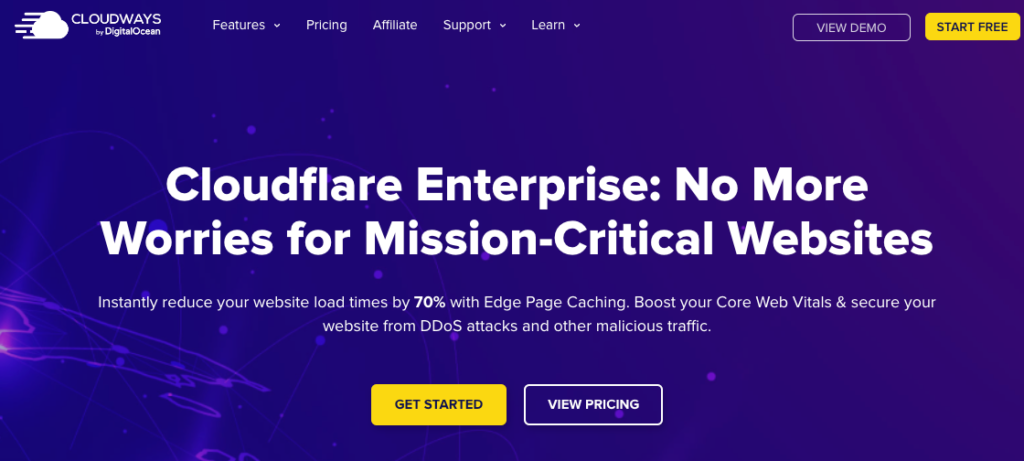 In essence, no other platform can match the capabilities of Cloudflare Enterprise in terms of both performance and security.
Interestingly, Cloudflare Enterprise offers all the features of Cloudflare, while some of these features are not available on the Business plan, which costs $100 per month.
The Enterprise CDN gives you access to all 275+ global locations. Cloudflare usually doesn't offer all its locations and limits them only to Enterprise plan customers.
Cloudflare Enterprise CDN comes with the following features of
Argo Smart Routing
100% Uptime guarantee.
Network prioritization and Image resizing
7 layers DDoS Mitigation
Managed WAF & Global Rate Limiting.
Cloudflare Enterprise does not have a set pricing plan, and the cost is determined by specific requirements, with estimates ranging from $1000 to $5000 per month.
However, Cloudways provides the same Cloudflare Enterprise plan for a mere $4.99 per month. Additionally, if you are hosting more than 25 domains, Cloudways offers a further price reduction of $1.99 per month.
How I tested Cloudways CDN Addon with Full Page Caching
When Cloudways introduced its CDN a year back, I deployed a test site on my Cloudways account to measure the performance.
I kept the site live to measure the Full Page caching once it gets introduced.
Now, it's time to test it.
Cloudflare APO Edge caching
To measure the TTFB, I use this tool, SpeedVitals, to measure the TTFB from 25+ global locations.
The Cloudways CDN without Edge Caching delivered a global average TTFB of 528ms. In detail, the average TTFB of America, Europe, Asia & Oceania is 218ms, 466ms and 837ms, respectively.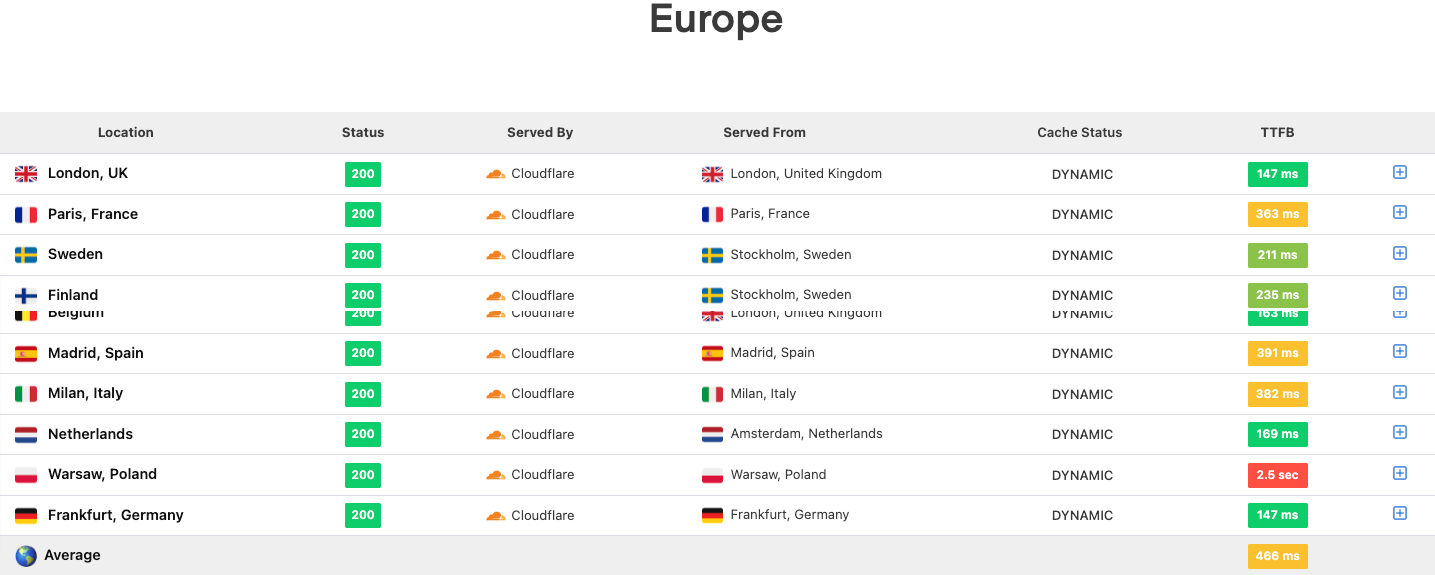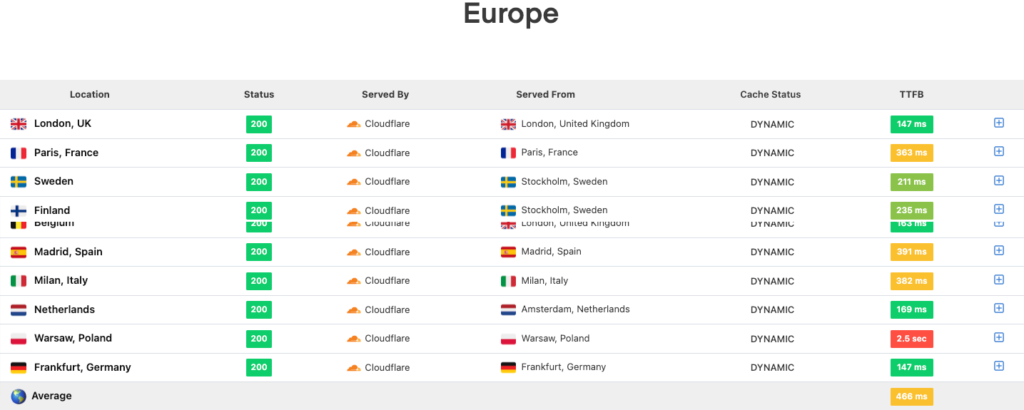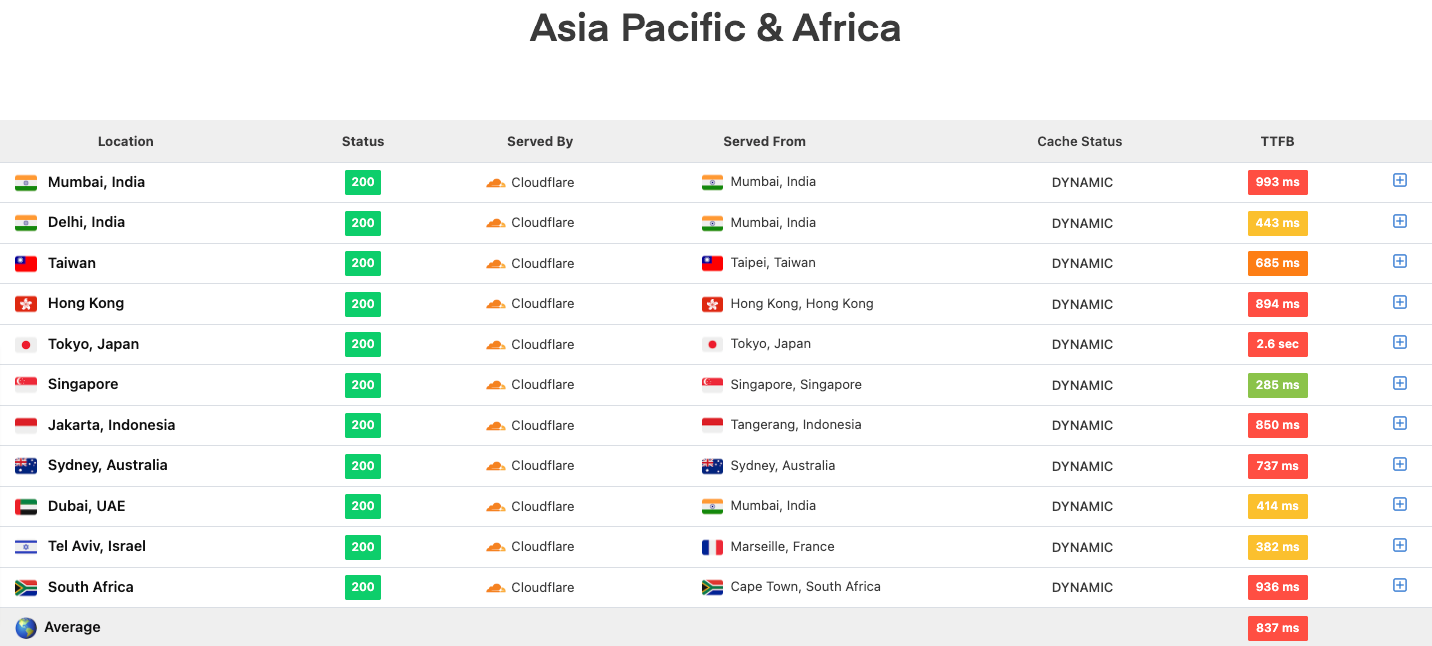 Cloudways CDN With Edge Caching
After enabling Edge caching, I tested the average TTFB from the same locations. The global average TTFB after enabling edge caching is 271ms.
This is a +64.33% improvement in the global TTFB range.
The America TTFB was reduced to 133ms (+48.43%), Europe to 167ms (+94.47%) and Asia to 479ms (+54.40%).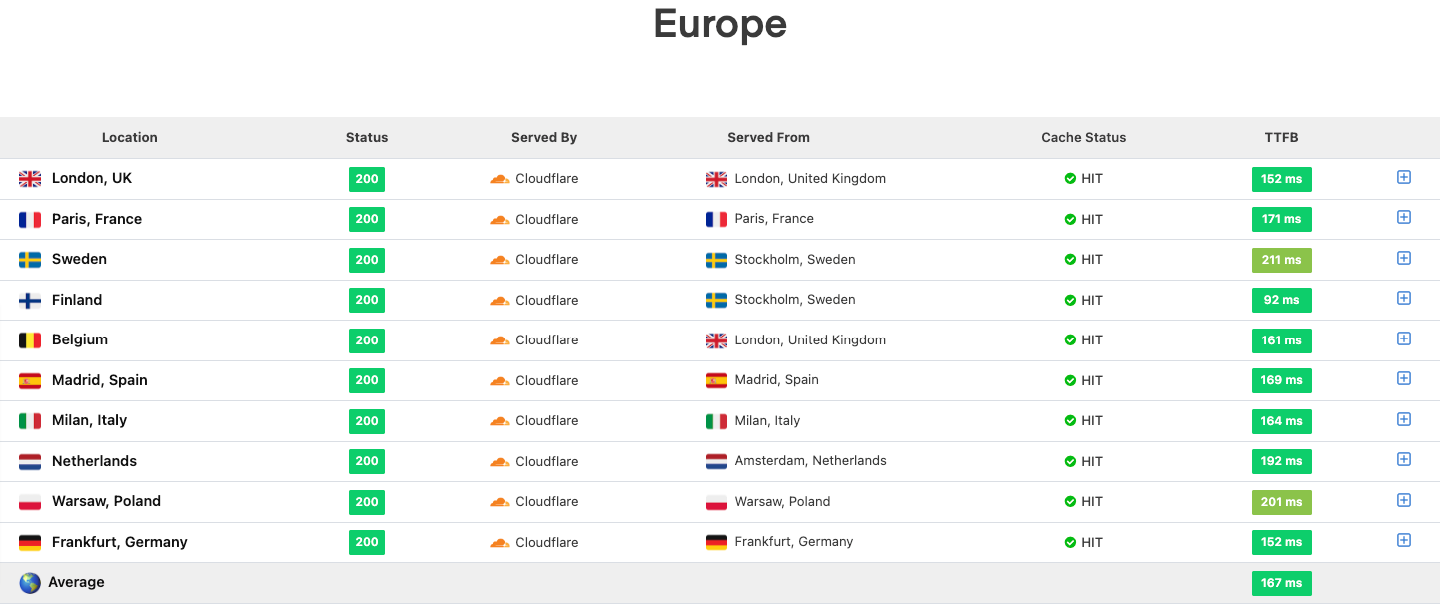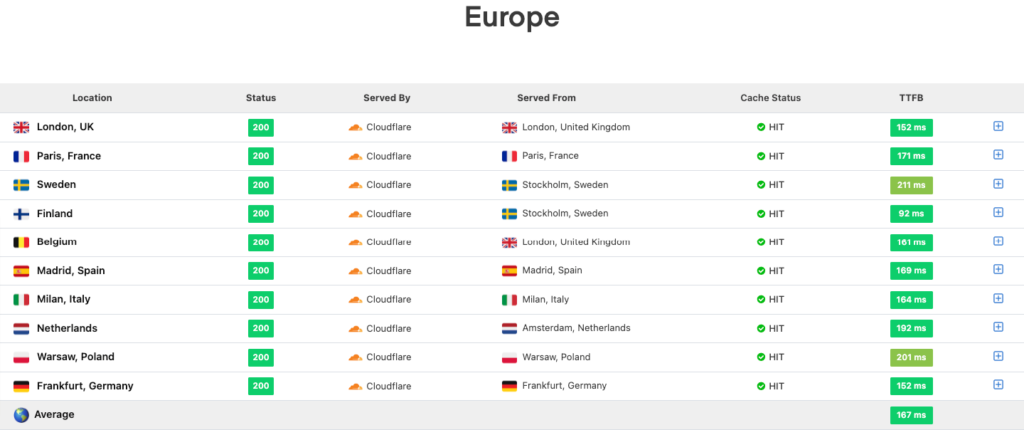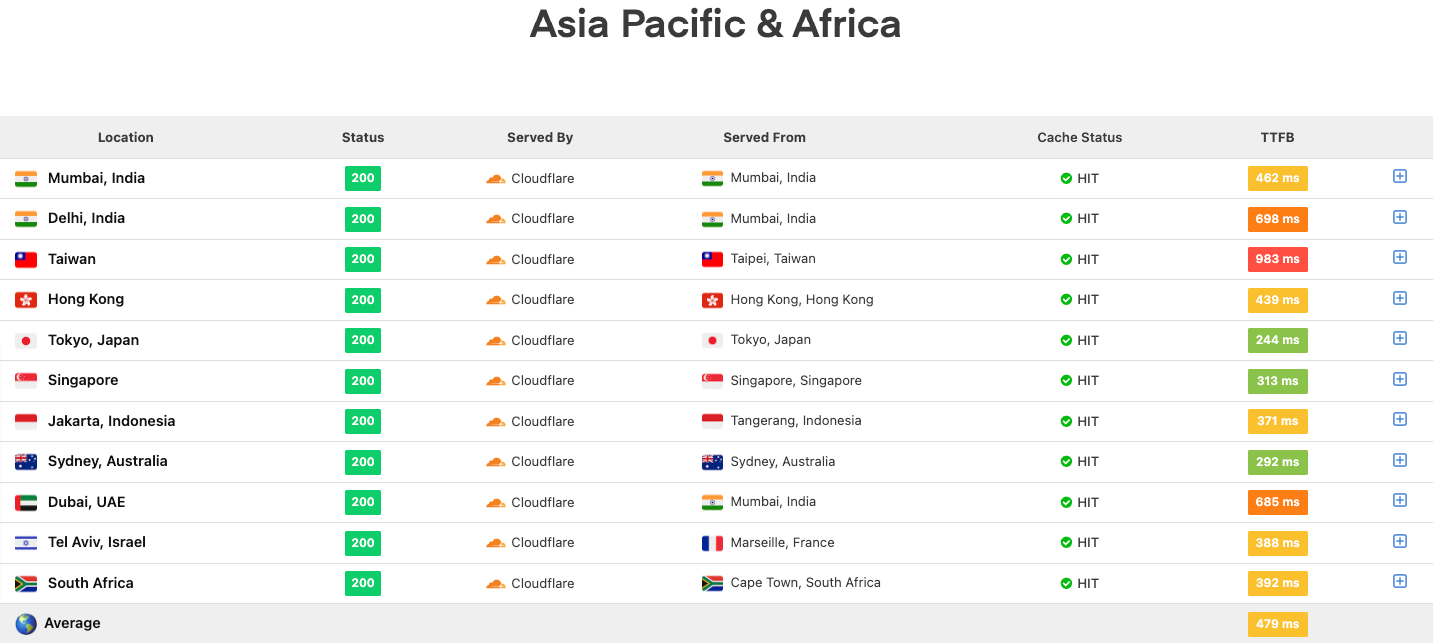 Results:
| Location | Without Edge Caching | With Edge Caching | Difference % |
| --- | --- | --- | --- |
| America | 218ms | 133ms | +48.43% |
| Europe | 466ms | 167ms | +94.47% |
| Asia and Oceania | 837ms | 479ms | +54.40% |
| Total Average | 528ms | 271ms | +64.33% |
The results show that Cloudways offers a superior hosting experience for its customers at an unbeatable $4.99/month for its Cloudways CDN Addon.
Get Started with Cloudways
Cloudways is the affordable Managed Cloud hosting service in the market. Their plan starts at $11/month, and you can choose to host your sites from DigitalOcean, Google Cloud and AWS.
You can learn more about my comparison of Cloudways with WP Engine and Kinsta. Don't forget to sign up with 30% OFF on all Cloudways plans.