Nexcess Vs WP Engine – Introduction
Nexcess is a premium Managed WordPress hosting for agencies and individuals. The platform is scalable, offers more PHP workers than most other hosting companies.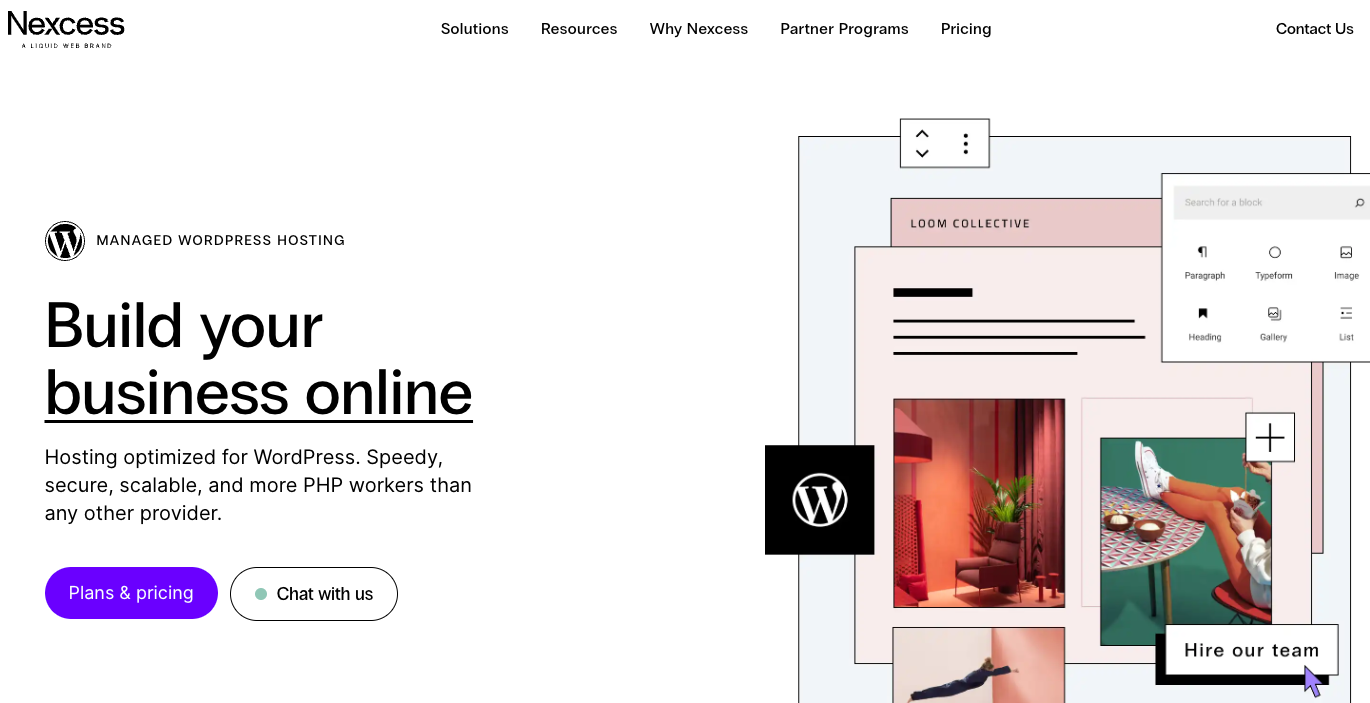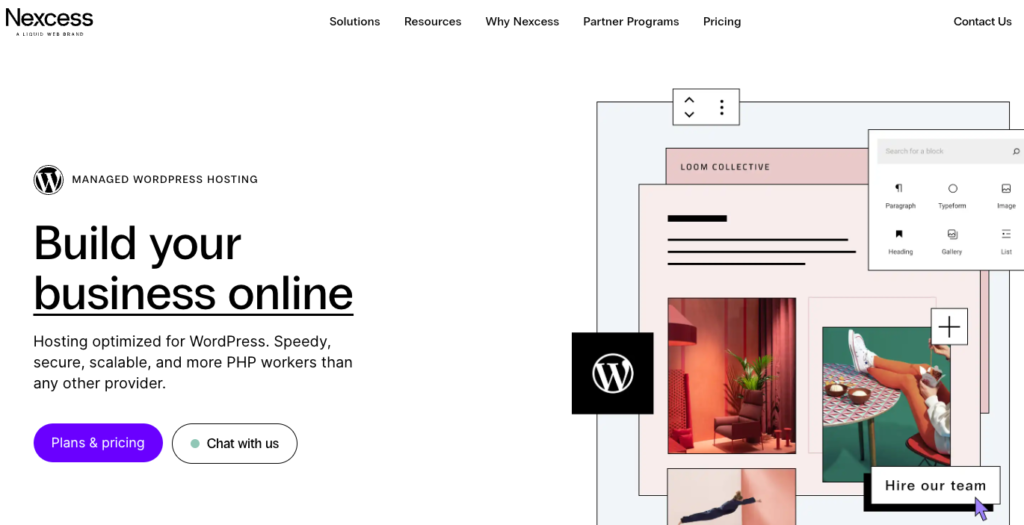 WP Engine is the premium managed WordPress hosting starting at $30/month. The service is powered by multiple cloud providers like GCP, AWS and Azure. The platform offers 24/7 WordPress expert support.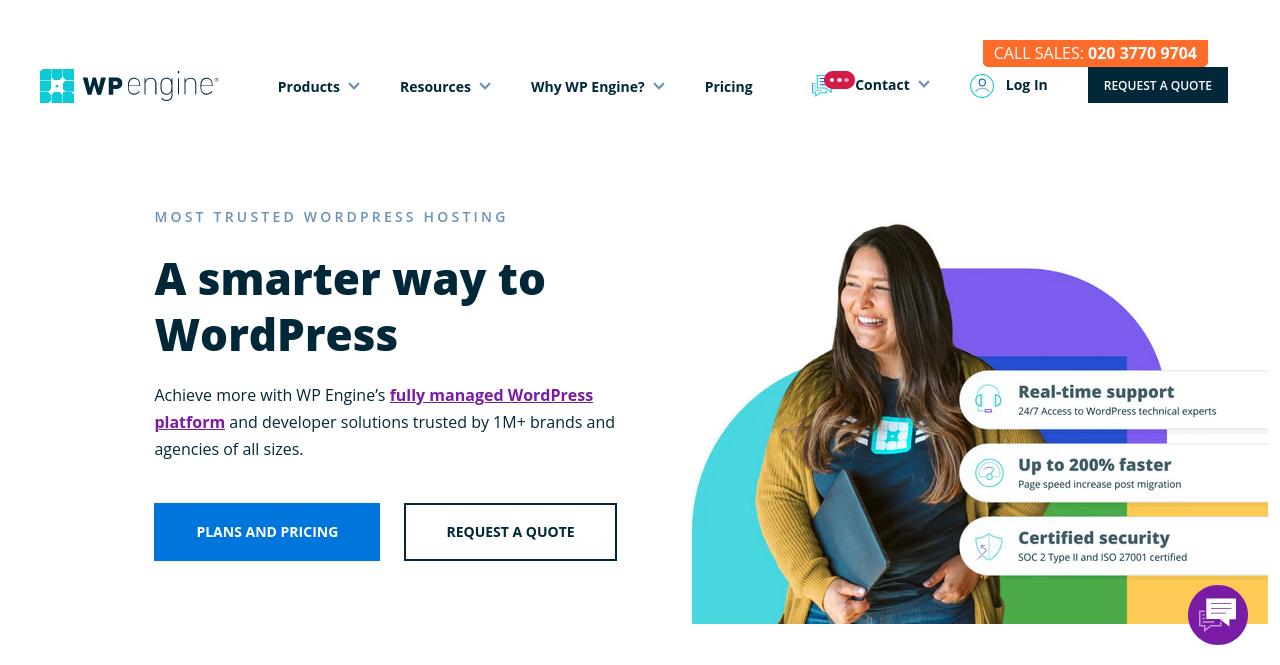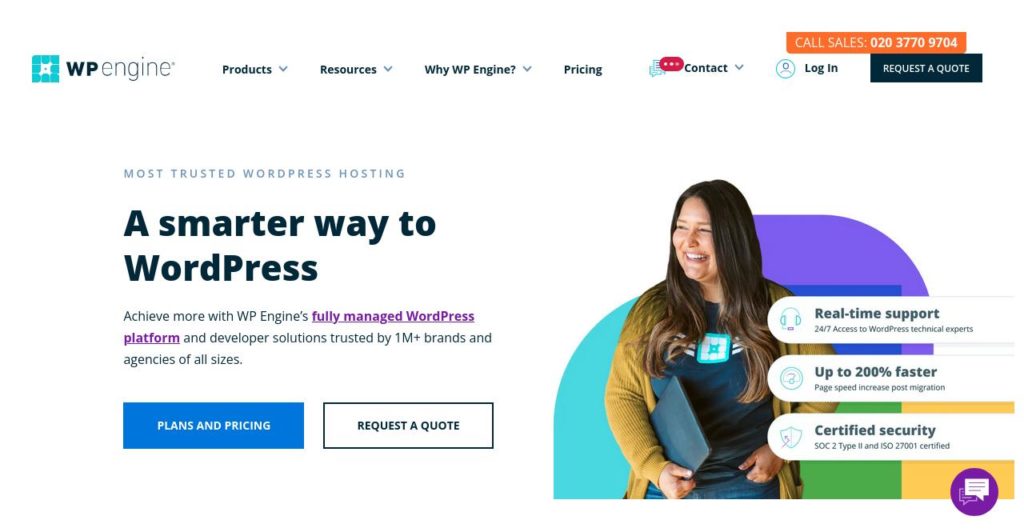 Nexcess Vs. WP Engine: Performance
1. Server Response Time
To check the performance of the two services, I first started with the server response time.
As I tested the two services, Nexcess had an average server response time of 406ms while WP Engine had an average server response time of 380ms. Hence, WP Engine had a better average server response time than Nexcess.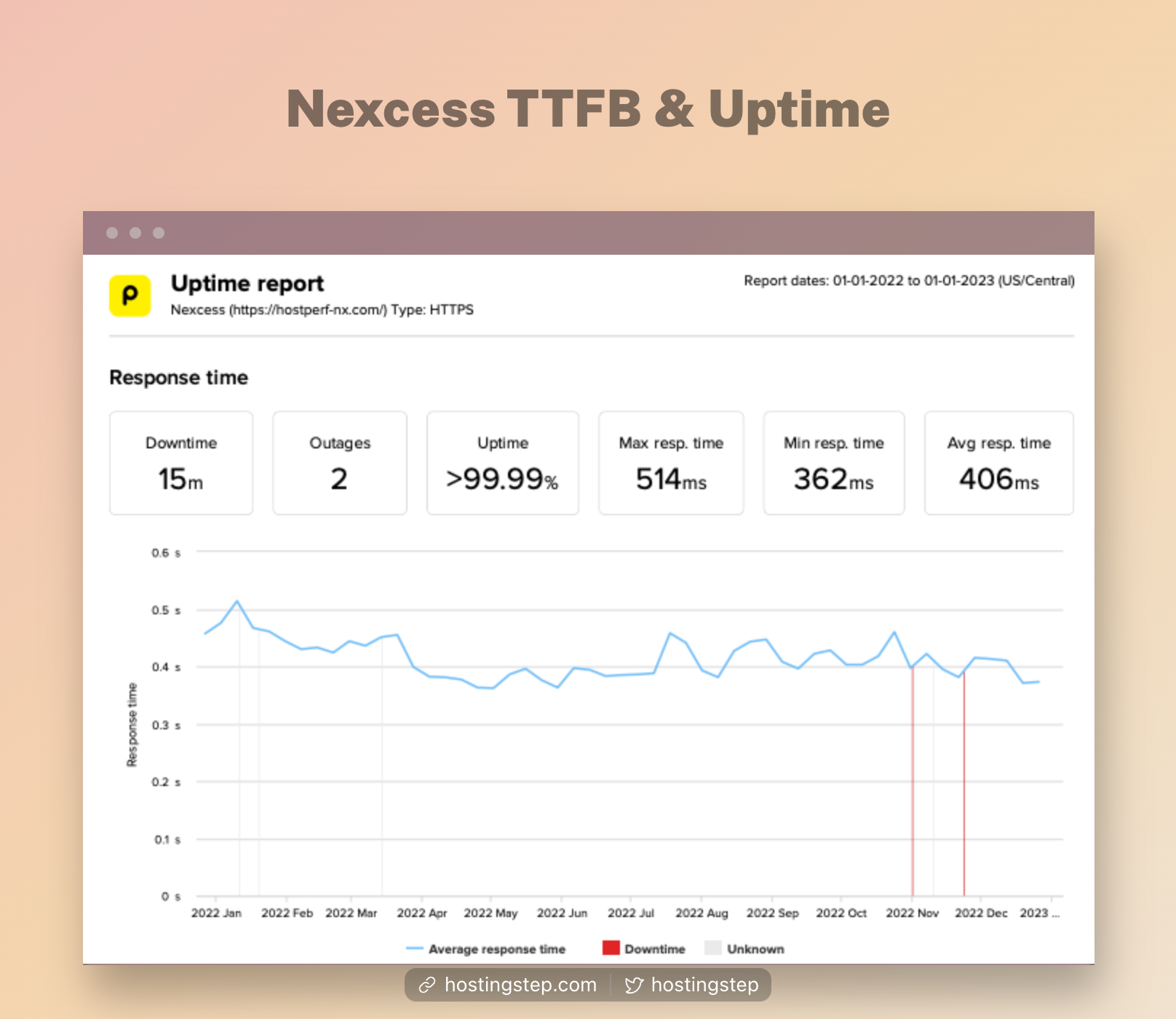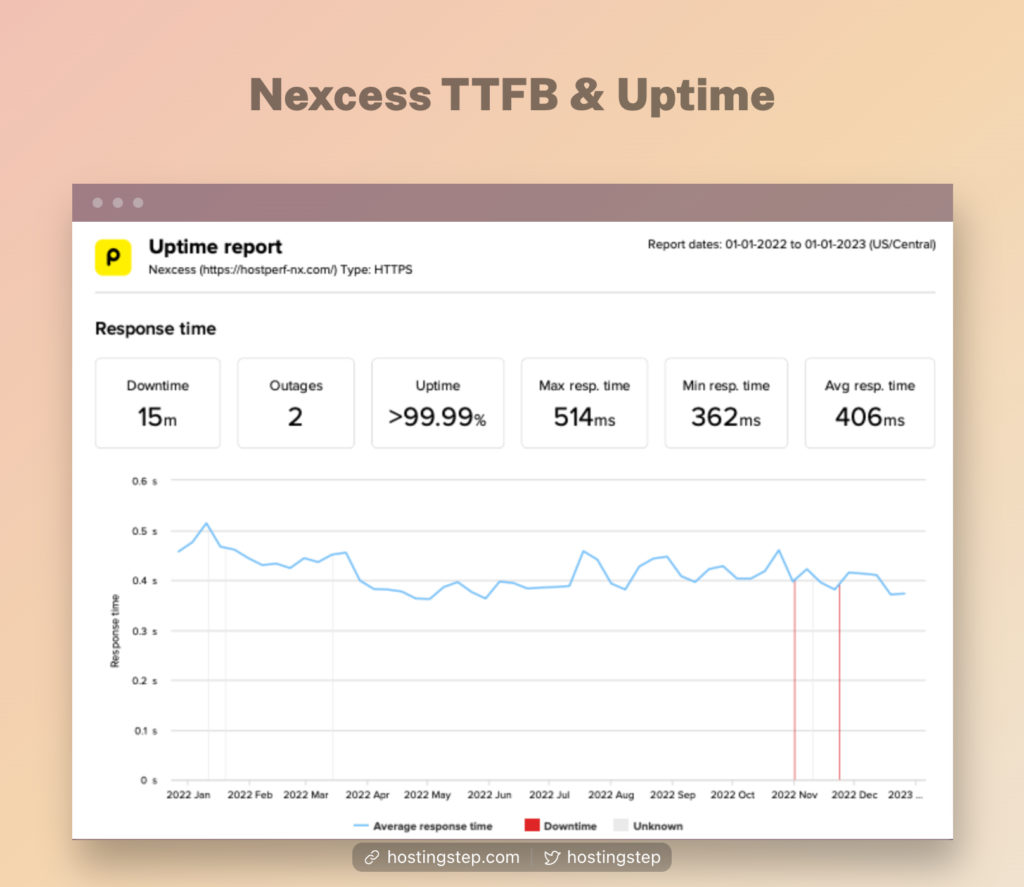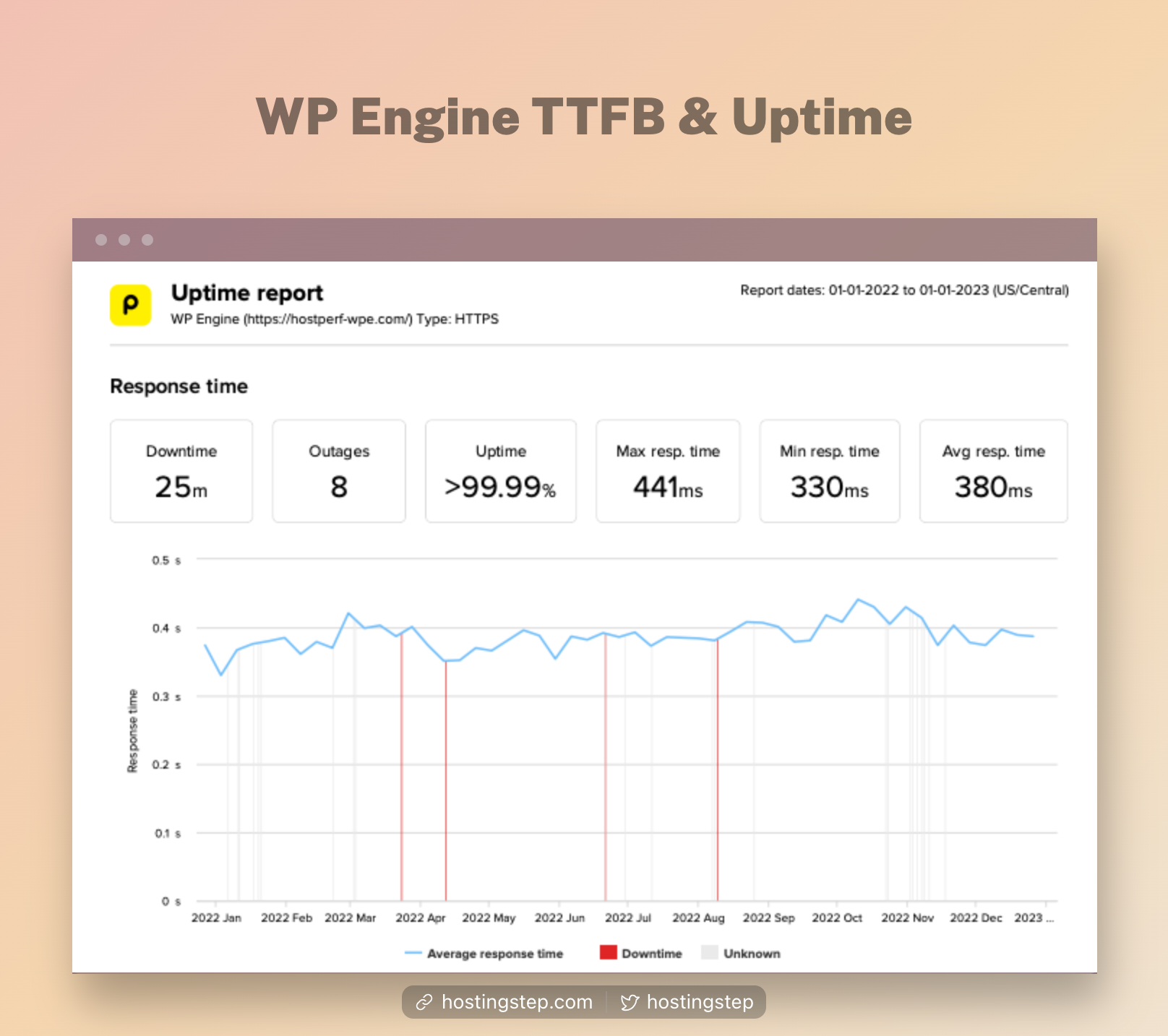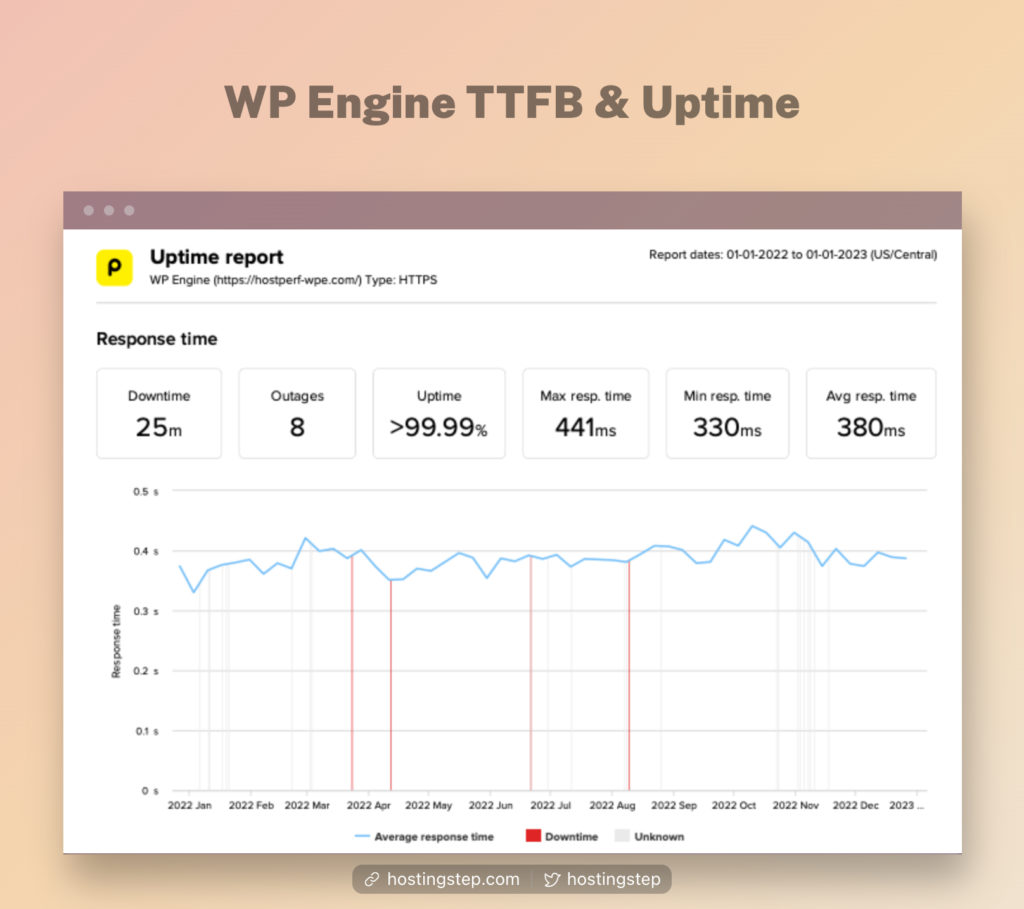 2. Uptime
Uptime is another essential aspect of performance, and sites focusing on sales need to have a consistently stable uptime.
I tested the uptime of the two services for 12 months, and interestingly, both the services were equally good both Nexcess and WP Engine secured 99.99% uptime.
3. Load Testing
With this, we move to another crucial test of performance called Load Testing.
I used three types of load testing to check the performance of the two services. My Nexcess site had  66ms while my WP Engine site recorded 40ms test.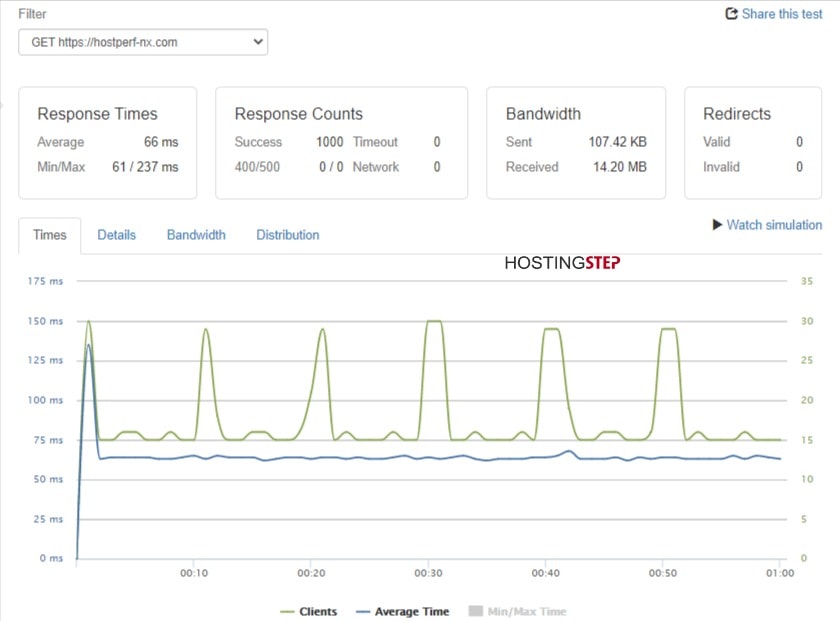 Modified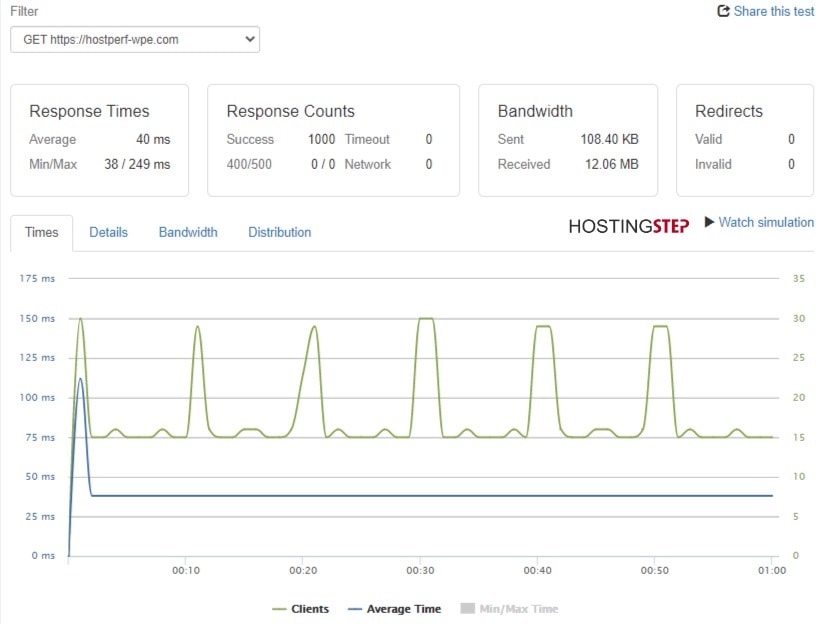 Original
4. Core Web Vitals
The user experience largely depends on the Core Web Vitals of sites, and this is why it is so important to test the Core Web Vitals for the hosting services. I tested the Core Web Vitals of my sites hosted with the two services.
While my Nexcess site recorded a 'Largest Content Paint' of 360ms, a 'Total Blocking Time' of 0 ms, and a 'Cumulative Layout Shift' of 0, my WP Engine site had a Largest Contentful Paint of 635ms, Total Blocking Time of 0 ms, and Cumulative Layout Shift of 0.
Hence, you can see that Nexcess has a leading edge over WP Engine in Core Web Vitals. 

Modified

Original
5. Global TTFB
Checking the Global TTFB for service is extremely important because more and more hosting services count on multiple global locations for traffic. I pinged my two sites from ten global locations.
My Nexcess site had exceptionally good TTFB with an average TTFB of 597ms. 
My WP Engine site had brilliant TTFB in all the global locations with an average TTFB of 633ms.
Hence, you can see that Nexcess has a better average TTFB than WP Engine.


Nexcess Vs. WP Engine: Features
Data Center Locations
You must always check well in advance the data center locations of service before choosing one because it is important to find your desired location or the closest server location to your audience among the several data center locations of service.
With Nexcess, customers can select from as many as 8 data center locations across North America, Europe, and Asia-Pacific.


However, WP Engine provides customers with 20 server locations across the globe to choose from. Hence, WP Engine has an advantage over Nexcess when it comes to data center locations.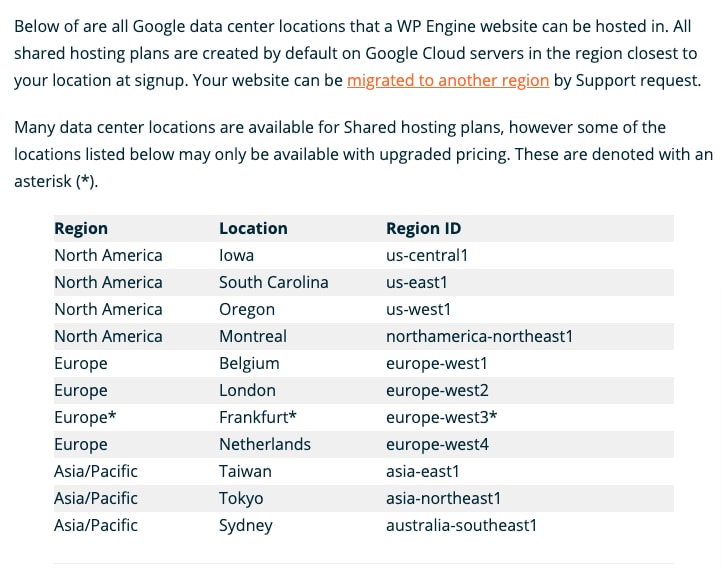 Control Panel
Even if a hosting service is exceptionally advanced, it would be of no use unless it is easy to use and that where a good control panel comes into play. I checked the Nexcess control panel and found it pretty user-friendly.
Nexcess Client Portal is a custom control panel with a clean interface that offers a nice single point of control for users to access Email, MySQL, htaccess, Firewall rules, Cron jobs, Backups, Statistics, and more.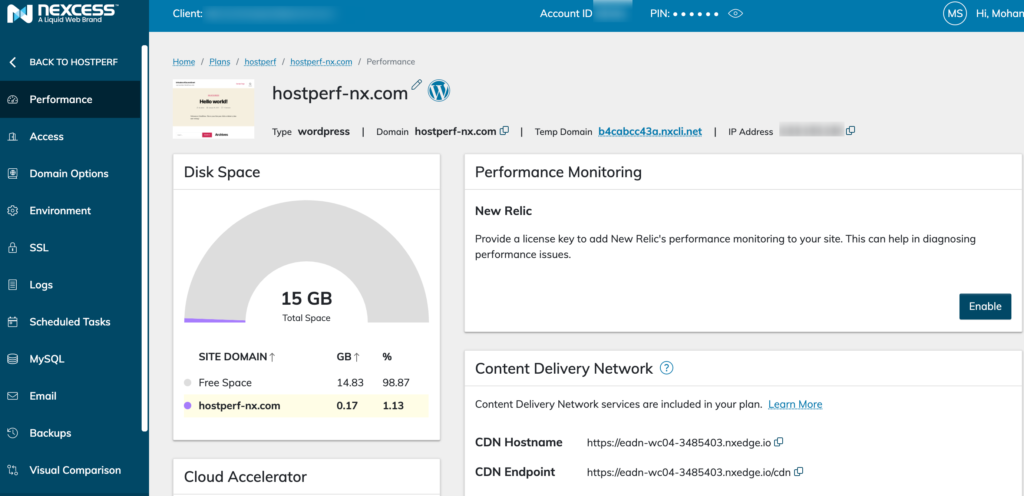 WP Engine also uses a custom control panel called the User Portal. The control panel is pretty intuitive and allows users to manage every aspect of their accounts from one place, including SFTP login details, database, create sites, and environments, CDN, Git push, Site Migration, and view billing details.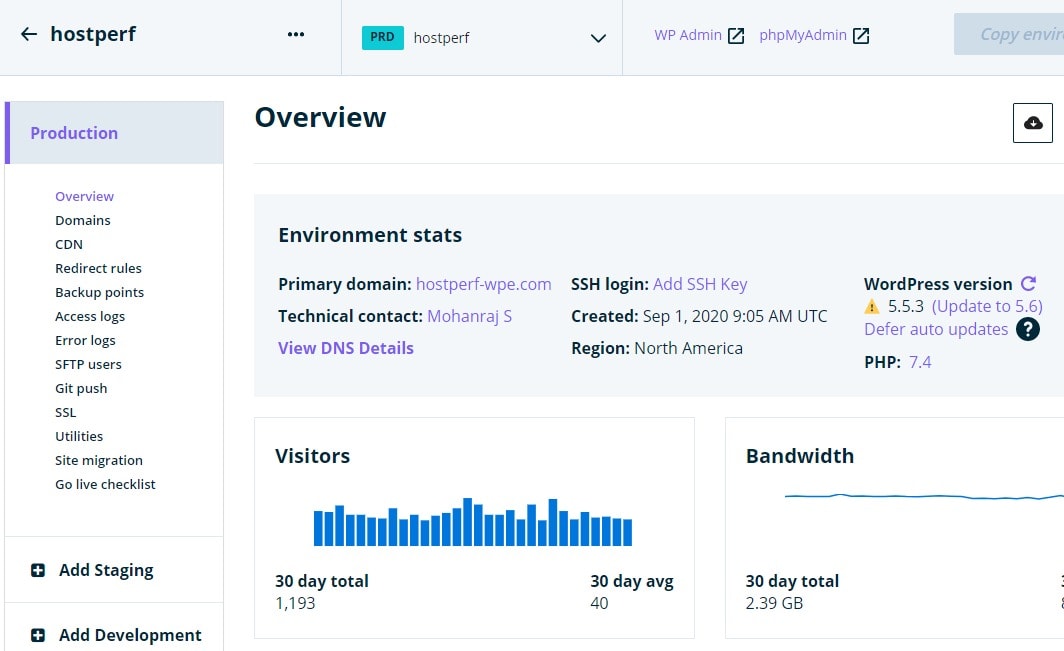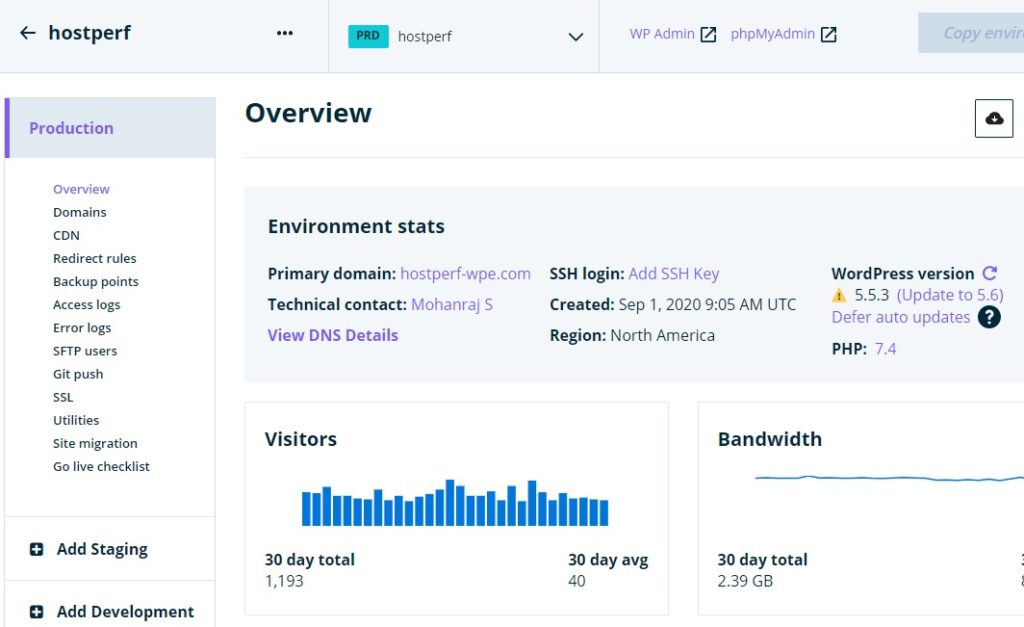 CDN
CDNs are exceptionally effective these days in boosting site speed since CDNs use various innovative technologies. Nexcess has its own in-built Edge CDN, which is available for free on all plans.
The CDN doesn't need any complex configurations on the user's end. The Edge CDN helps sites load at lightning speed by caching the most frequently accessed files alongside using a large global network to deliver content from the closest location.
WP Engine also offers CDN for free on all plans. The host uses StackPath CDN, which makes sites blazing fast by converting site content to static content and delivering it to the audience from the closest location.
Staging
Staging is a useful feature that you can't afford to miss if you want to test changes before deploying them on your production site. Nexcess has One-Click Staging on all plans for free, and it is straightforward to create staging sites in Nexcess.
Staging is a free feature on all plans in WP Engine, and customers can create staging sites right from their WordPress dashboards. It is also pretty easy to deploy final changes to the live site after testing different modifications on your staging site.
Backups
Backups should be taken very seriously, for you can't afford to lose your hard work all of a sudden due to some server issues. Nexcess has a reliable backup system for sure wherein the host takes backup of your site automatically daily and stores them for 30 days on the off-server. Most importantly, the feature is available for free on all plans.
WP Engine has free automated daily backups on all plans as well. However, the backup system is a bit more advanced since the host offers backups for all environments, stores the backups offsite on Amazon S3, and encrypts the backups in transits.
Security
Security is an extremely crucial aspect of hosting. Still, you don't have to worry even a bit about security with Nexcess since the host has iThemes Security Pro for free on all plans apart from constant server monitoring.
WP Engine is one of those hosting companies with the most robust security in place. WP Engine's security is incredibly tight with code reviews, managed core updates and patches, Multi-Factor Authentication, Traffic Encryption with SSL, Threat Detection & Blocking, and Disaster Recovery.
Support
You have no reason to be ever locked away with any technical difficulty as long as you have a dedicated support service by your side. As far as the support service in Nexcess goes, it is pretty reliable with 24×7 live chat and phone support by extremely knowledgeable executives. On the other hand, WP Engine comes with US-based support backed by WordPress experts with 24×7 live chat and phone support.
Discount
Both hosts offer a generous discount for all new users. While WP Engine offers three months of free hosting on annual plans, Nexcess Coupon Code Code gives you 50% OFF for the first 6 months of signing up. There are also other discounts mentioned in the above link.
Conclusion
Nexcess and WP Engine are both pretty reliable hosting services. I tried to present you with a transparent picture of the two services. I covered the most important aspects of the two services, and it shouldn't be difficult for you to understand them.
As far as my observation goes, I found both Nexcess and WP Engine reliable in all aspects even though WP Engine has a leading edge over Nexcess at some places. If you're an agency and need to host more than 10 or 25 sites, then Nexcess offers you great value for money. WP Engine is equally good but costs somewhat premium than Nexcess.