FlyingProxy is the new cloud-based speed optimization service for WordPress sites. The plugin is developed by Gijo Varghese, creator of the FlyingPress caching plugin.
After using their service, I reviewed FlyingProxy with its pros and cons.
FlyingProxy Review:
To get started, I signed up for a trial account and deployed a test site with
Astra theme
Elementor
WooCommerce.
The signup process is simple; it takes less than five minutes to configure our site. I enabled all the recommended settings in the dashboard.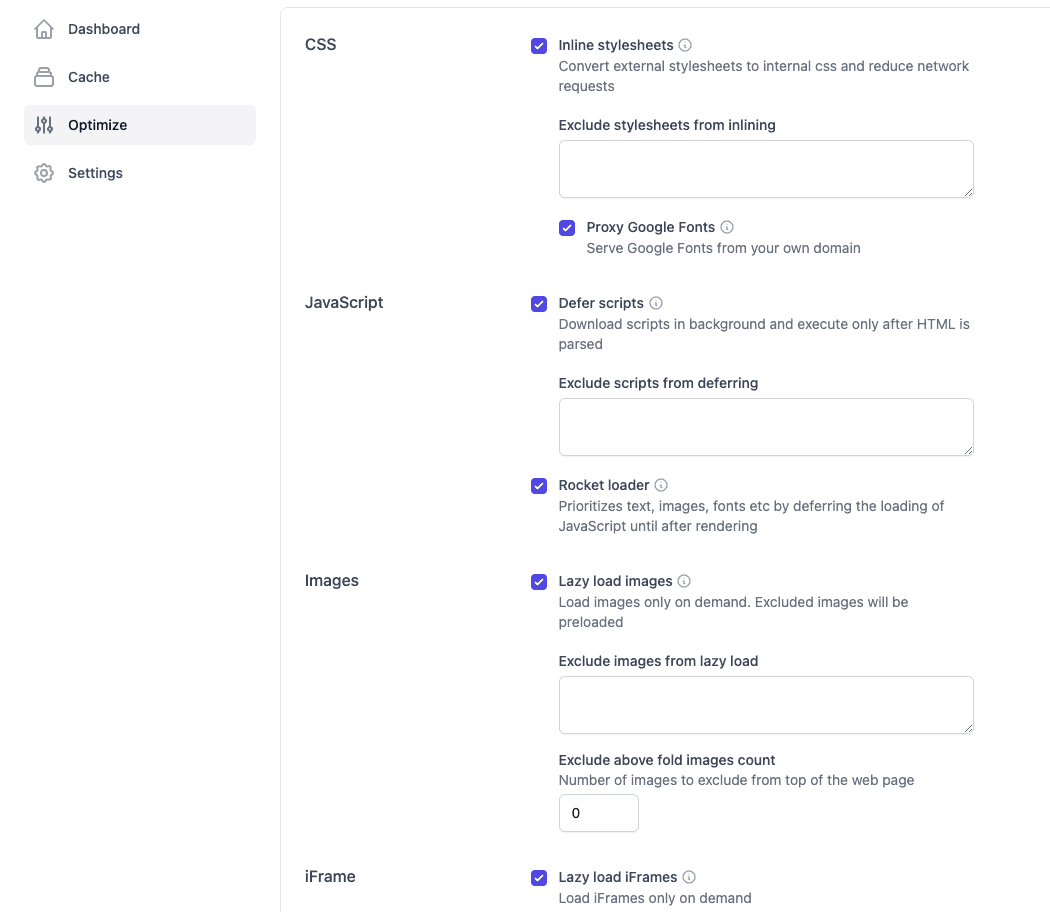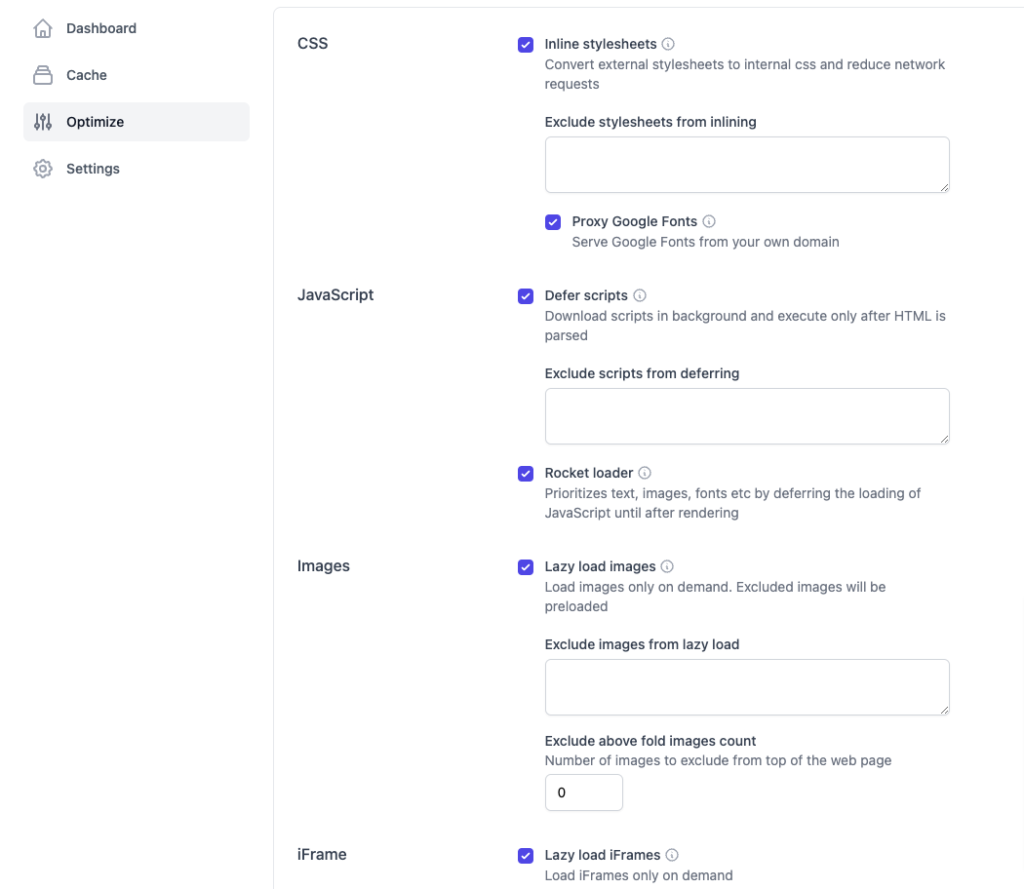 Before going to the test results, I can explain a bit about FlyingProxy. The service is a speed optimization service with caching and optimization done through CDN instead of your server. It uses Cloudflare Enterprise CDN to deliver your site contents through its 275+ global data center locations.
The list of all FlyingProxy features are
Powered by Cloudflare Enterprise
DDOS protection
Cloud optimization
Optimized for Core Web Vitals metrics like LCP, CLS, etc.
Image compression & WebP delivery.
Advanced security.
Along with the FlyingProxy test site, I deployed another test site powered by Cloudflare's free plan. This is done to understand the difference between the FlyingProxy and generic sites clearly. The Cloudflare test site is configured to cache everything, similar to how FlyingProxy caches the HTML pages.
Without any delay, let's look into the test results.
FlyingProxy Performance test:
Test 1 – TTFB test
I'm starting with a traditional TTFB test to measure the TTFB across all global locations. The FlyingProxy's site TTFB results are similar to the site that uses a free Cloudflare plan. The only difference is that FlyingProxy delivers the content from the closest data center, while the free Cloudflare site provides the content from a different server location.
FlyingProxy site:
Cloudflare free test site:
Along with the above two sites, I also deployed a test site in Rocket Hosting that uses Cloudflare Enterprise.
Verdict: Both FlyingProxy and Rocket use Cloudflare Enterprise. However, Rocket provides sub-400ms TTFB across all locations on the first test. In the case of FlyingProxy, there are CACHE MISS at several locations, and only after running the test 3-5 times, Flyingproxy delivers a sub-400ms TTFB.
Test 2 – Core Web Vitals Test
I use GTmetrix to measure the Core Web Vitals performance of the sites. The Largest Contentful Paint (LCP) of the FlyingProxy site is higher at 1.5 seconds, while the rest of the sites loaded below 1 second.
Results are obtained from the first test. No concurrent tests are done/
| Core Web Vitals | LCP | TBT | CLS |
| --- | --- | --- | --- |
| FlyingProxy Site | 1.5 s | 62 ms | 0.05 |
| Generic site | 890 ms | 76 ms | 0.05 |
| Rocket Hosting | 801 ms | 0 ms | 0.06 |
FlyingProxy site:
Generic site:
Rocket Hosting site:
Test 3 – Full Load test
In this test, the test site's full load time is calculated from five different global locations. Check the video and Images for load results.
Summary:
FlyingProxy – 3.38s
Generic site – 3.63s
Rocket – 2.05s
FlyingProxy site:
Generic site:
Rocket Enterprise:
Test Summary: The Full load time between FlyingProxy (3.38s) and Cloudflare Free site (3.63s) are very much similar. But Rocket hosting which use Cloudflare Enterprise similar to FlyingProxy took just 2.05seconds.
My Thoughts:
There are some areas where FlyingProxy needs improvement.
When visiting the site for the first time, the time it takes to start loading (TTFB) is longer because of CACHE MISS, leading to a slower overall loading time.
Even after performing multiple tests, there are still 2-3 locations where the CACHE MISS is happening, causing delays in full load time.
Cache-Miss happening after multiple tests: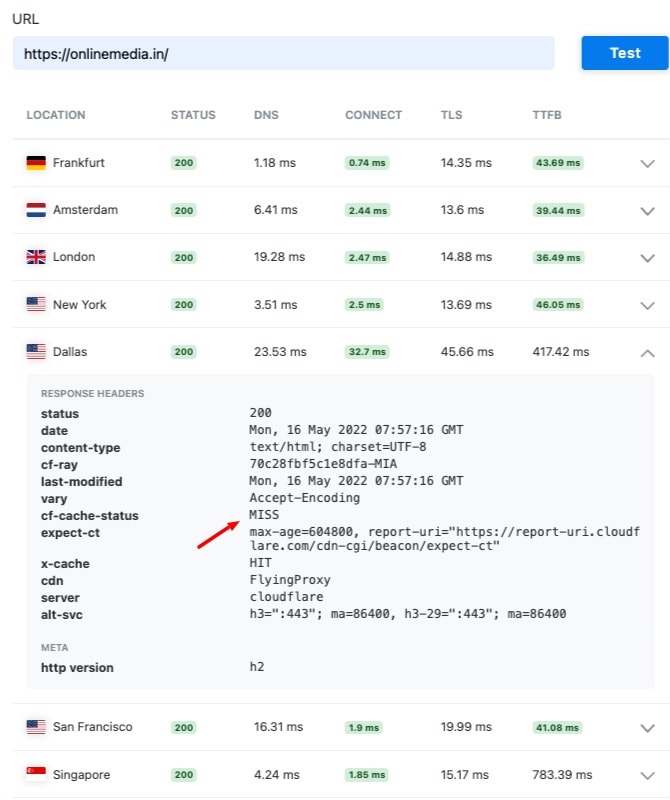 Concluding
Looking into the test results, one can understand that FlyingProxy somewhat improves the speed.
The power of Cloudflare Enterprise on FlyingProxy can be seen only on repeated visits but not on the first visit. It's a disappointment for me when a similar service that uses Cloudflare Enterprise can deliver the fastest TTFB on the first visit itself.
If Flyingproxy improves this, it can fly high.
Jan 2023 Update:
We tested few sites hosted on FlyingProxy, and the results are the same. The Full page caching only works on repeated visits. The first time visitors gets a high TTFB.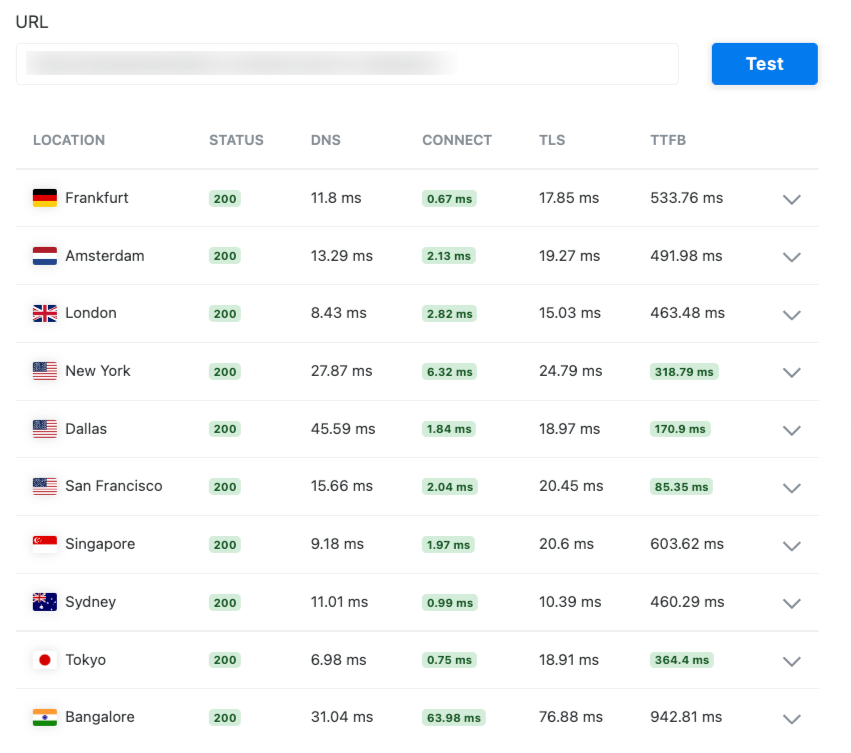 Alternative: Here is a site that uses 10WEB Booster powered by Cloudflare Enterprise.
Most locations gets a CACHE-HIT on first visit. Thus, the TTFB is lower, delivering a faster full load time.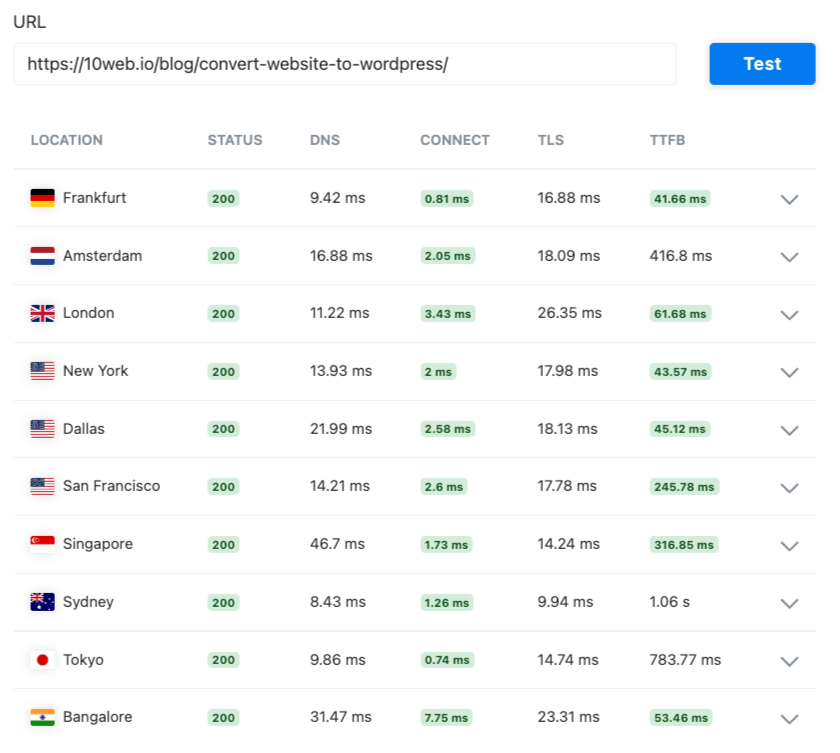 My takeaway:
Takeaway 1: If you have a managed WP Hosting like Cloudways, a traditional setup is enough to attain good speed. The setup includes
premium caching plugins like WP Rocket, FlyingPress, etc., and
Image optimization plugins like SmushIt or Imagify
Speed optimization plugins like PerfMatters or WP Asset Clean Up.
Alternatively, Cloudways also offers Cloudflare Enterprise integration for $4.99/site.
Takeaway 2: If you're on VPS or a Dedicated server, then FlyingProxy is a cost-saving option as you won't be able to get a Cloudflare Enterprise for $10/site anywhere else.
10Web is a great option to use Cloudflare Enterprise with full page caching at just $6/month.
FlyingProxy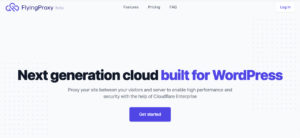 FlyingProxy is the new cloud-based speed optimization service for WordPress sites. The plugin is developed by Gijo Varghese, creator of the FlyingPress caching plugin.
Pros
Easy to setup
Affordable pricing to get started
Backed by renowned developer
Good customer support